Just another big city being mismanaged by Democrats, with largely the same results seen in Ferguson, Chicago, Baltimore, Baton Rouge, and elsewhere.



---
News and commentary about Atlanta:
Woman Stabs Three Including One Cop At Atlanta Internation Airport. Police say three people, including an Atlanta police officer, were stabbed at Atlanta's Hartsfield Jackson International Airport Wednesday night. According to Atlanta police, an Atlanta police officer and two other people were stabbed at the south terminal of Hartsfield-Jackson International Airport. The source said the suspect is in custody and there is no [further] threat to the public. [Video clip]
Police Respond To Shooting In Atlanta, Locals Threaten And Force White Cop To Leave. Oh yes, there is racism in America but it's not from the side the mainstream media and Democrats want you to believe. This shooting outside an Atlanta gas station is a great illustration on how racism towards white from the black community is accepted practice. Just watch as the black female cop tells the white cop to leave instead of defending him. One must wonder if the black residents in this video even know that black cops, who make up the minority, shoot more black suspects than white cops do. [Video clip]
Christian volunteer says homelessness is out of control in Atlanta. A Christian woman who volunteers to feed the homeless says that the number of people who live on the streets of Atlanta has grown exponentially, with entire families, gang members, and prostitutes all seeking assistance. The woman, named Teresa Hamilton, who goes by the nickname Lady T, has volunteered to feed the homeless in Georgia for over 27 years, but in 2023 she says the situation is worse than ever. Previously, people seeking free meals were mostly limited to those with substance abuse problems, but the volunteer said the demographic has widely grown. "The numbers are growing. It is a different flavor of homeless people now. Back in the day, it was just some alcoholics or somebody on drugs; now we have whole families living in parks," she told Fox 5 Atlanta.
Atlanta Has Devolved Into This. Ratchets twerking with the car doors open while speeding down the highway. [Video clip]
11 people hospitalized after Delta flight to Atlanta hits extreme turbulence. Eleven people were rushed to the hospital Tuesday after their Delta flight hit intense turbulence as it neared Atlanta, according to officials. Delta Air Lines Flight 175 from Milan, Italy, to Atlanta "experienced severe turbulence" before landing safely at Hartsfield-Jackson Atlanta International Airport, Delta said in a statement. The eleven injured passengers and crew members were taken to a hospital and are expected to make a full recovery, a Delta spokesperson said.
Shoplifter suspect gets busted after returning to the same Target to steal another TV. A man, who once got away with stealing a TV from Target, went back to the same store on Wednesday, leading to his arrest, the Atlanta Police Department says. The incident happened at a Target store on Caroline Street NE after a Target security guard told police that "a suspect had stolen one television from the store and returned moments later to take another." The video released by APD shows the moment of a confrontation between the man and a police officer. The alleged shoplifter tried to run away before a police officer took him down. [Video clip]
Shooting in Atlanta area leaves 4 dead. A shooting in the Atlanta, Georgia, area on Saturday has left four people dead, according to reports. Henry County government spokesperson Melissa Robinson confirmed to The Associated Press that at least four people are deceased. Authorities are still searching for the shooter as of now. Andre Longmore, a 40-year-old from Hampton, Georgia, has been named as the suspect, and he is believed to be armed and dangerous, Hampton Police Chief James Turner said during a news conference.
Atlanta Police Struggle With Dude Who Stole a Tractor in Front of a Waffle House. A viral TikTok video shows Hapeville police struggle to stop a tractor in the parking lot of a metro Atlanta Waffle House. It happened Thursday afternoon [7/13/2023]. An officer with the Hapeville Police Department spotted the green John Deere tractor going about 20 miles per hour down Virginia Avenue. According to investigators, it was reported stolen that morning out of College Park. [Video clip]
Democrat Georgia Mayor Makes Lame Excuse After Being Arrested on Burglary and Trespassing Charges. Fox 5 News Atlanta reported that Khalid Kamau, the socialist mayor of South Fulton, Georgia, was arrested Saturday morning after entering unlawfully entering a house and refused to accept responsibility. He was charged with criminal trespass and burglary in the first degree. One could say he was leading by example considering his dangerous leftist policies encourage this sort of behavior. Kamau was booked into the Fulton County Jail and was released at 8 P.M. Saturday night after posting an $11,000 bond.
$118K water bill has name of woman who died in 2007 on it; water company wants new owner to pay it. An Atlanta homeowner says he received a six-figure water bill, but the person whose name is on the bill died more than 15 years ago. That's not stopping Atlanta Watershed from trying to collect the $118,000 from an Atlanta man. Steve Chaudoin purchased a home on Venetian Way in a rapidly gentrifying section of southwest Atlanta as an investment property. There's not even water coming out of the spigots in the home, but it still incurs a huge monthly water bill.
In Defense of Donald Trump. Fulton County District Attorney, Fani Willis has some formidable hurdles to clear in her quest to convict Donald Trump for interfering in Georgia's 2020 election. [...] Trump's "big lie" is fundamental to her case. To support her premise, she may cite the dozens of judges who have tossed the Trump legal team's lawsuits from their courts, seeing no evidence of fraud in the 2020 election. She is not so likely to draw the court's attention to the fact that millions of Americans, who are not judges, have seen a plethora of evidence that amounts to nothing short of a calculated coup d'état, coordinated across several states. Such evidence ranges from expert analysis to published graphs showing impossible spikes in Biden votes in three battleground states: Wisconsin, Michigan and Georgia. These fantastic vote spikes were logged in the wee hours of election night when, according to reports, no observers were present, as would be required by law. As J.R. Dunn has stated, "The prosecution is going to have a very hard time stating a case without allowing in evidence that they desperately don't want anyone to hear."
Atlanta Airport goes full dystopian, using digital facial recognition IDs. World Economic Forum founder and executive director Klaus Schwab heaped praise on the Chinese Communist Party this week for adopting "new COVID control measures" while boosting "social dynamism" at the WEF's Annual Meeting of the New Champions. We will break down in this article what Schwab means by "social dynamism." This is important, why? Because Schwab, a globalist, futurist a transhumanist, holds immense sway over many of our Western politicians in Canada, the U.S., Australia, etc., at both the state and federal levels. Heads of state and governors of all political stripes, from Democrat Gov. Gretchen Whitmer of Michigan to Republican Gov. Brian Kemp of Georgia, flock to his meetings in Davos each year. Kemp told the corporate media he was going to Davos in January 2023 to "sell Georgia." He no sooner returned and we found out that Georgia became one of the first handful of states to launch a new drivers' license with biometric digital identities using facial recognition software. This means a QR Code containing personal biometric data, recognizable instantly when your facial features get scanned at ports of call worldwide, will be assigned to every citizen who signs up for this new digital ID.
The Truth About Atlanta's 'Cop City'. The Atlanta City Council recently approved funding for the city's new police training facility. This is a win for the city, communities across the metro Atlanta area, and our law enforcement officers and first responders. Unfortunately, a small but vocal band of radicals — namely the Defend the Atlanta Forest group — have hijacked the narrative. They oppose the facility, hate the police, and have repeatedly used destruction to make their point. And when state law enforcement arrested individuals who allegedly helped fund the violence, both Georgia's senators and the Biden administration put political allies before the rule of law. It makes me sick. It's vital that law enforcement officers and first responders have the best resources and training to do their jobs, and it's vital they have support from our elected leaders. I know from first-hand experience.
A Ghetto Thug Tutorial From Atlanta. A well-documented auto burglary. [Video clip]
This Was Atlanta Saturday Night. This was the illegal street takeover and drunken madness on Edgewood in Atlanta on Saturday night. [Video clip]
Has Atlanta Seen the Light? Atlanta suffered under the woke leadership of former mayor Keisha Lance Bottoms, but current mayor Andre Dickens has tried to get a handle on crime (despite throwing a few bones to the gun control crowd after a recent shooting in the heart of the city). For months, I've been reporting on the controversy surrounding the proposed law enforcement training center that the City of Atlanta has been building. I won't rehash everything [...] but domestic terrorists linked to Antifa and groups that former Georgia gubernatorial candidate Stacey Abrams endorsed have wreaked havoc on the city. It's worth noting that the vast majority of them hail from outside Georgia, and they're mostly young adults from privileged backgrounds. Ostensibly, the protesters claimed that their opposition to the training center was on environmental grounds — they claimed to be "defending the forest" — even though the site actually served as a prison farm for decades.
Welcome to the World of Minority Contracting. For the past few years, Atlanta has been roiled by corruption scandals centering on the city's decades-old program to favor minority-owned businesses in government contracting. The troubles started when Elvin "E. R." Mitchell, Jr., a black contractor, began paying what became more than $1 million in bribes to city official and friend of the mayor Reverend Mitzi Bickers. Mitchell and his associates wanted to ensure that they could keep winning city-favored contracts and subcontracts for minorities, despite submitting bids higher than their competitors'. Mitchell also helped Bickers bribe officials in Jackson, Mississippi, so that she could secure minority-favored contracts on some of that city's projects. Meantime, Larry Scott, head of Atlanta's Office of Contract Compliance, which ensures that minority firms win contracts, started a side gig to help such businesses get favorable deals with the city — receiving over $220,000 in unreported income and partnering with the mayor's brother and sister-in-law in the scheme. Mitchell, Bickers, Scott, and several other city officials have been sentenced on federal charges ranging from bribery to wire fraud.
Chick-fil-A sparks anti-woke outrage for VP of diversity, equity, inclusion post. Chick-fil-A, the chicken sandwich chain long beloved by conservatives for its longstanding opposition to same-sex marriage, is now sparking boycott calls after announcing that it has hired an executive in charge of diversity, equity, and inclusion. The Atlanta-based company announced on Tuesday that it was naming Erick McReynolds to the post of vice president of DEI — igniting angry denunciations on Twitter from conservatives who allege that the firm has "gone woke." McReynolds has been employed by Chick-fil-A since 2007. He was promoted to the position of vice president of DEI in November 2021, according to his LinkedIn page. But the recent LGBTQ controversies involving brands such as Bud Light, Target, and Kohl's have triggered scrutiny of other corporate actors.
Lululemon Employees Fired for Calling 911 on Looters Robbing the Store. Rachel Rogers was employed as a sales associate at the Lululemon store in Peachtree Corners, Ga., for five years. But after the same group of looters attacked the store for the fourth or fifth time, making off with thousands of dollars in merchandise, she called 911. Assistant Manager Jennifer Ferguson described the scene. "All of a sudden we see some gentlemen run into the store in masks and hoodies," Ferguson said, "They swiped until they couldn't hold any more product and ran out the door." But a week later, Rogers was fired. She had apparently run afoul of a company policy that had a "zero tolerance" for calling 911. Certainly one can understand a company directing employees not to interfere in a looting incident. But Rogers was fired for disobeying a company policy that prevented her from calling the police to the scene. As it was, the same group of thieves hit another Lululemon store in the area the next day and were caught. The "no 911 call" policy was initiated to protect the company, said Ferguson.
The Editor says...
They should put up a big sign about their "'no 911 call' policy" on the front door, next to the "Gun-Free Zone" sign, and watch what happens.
Drunk Pregnant Woman Beats Down Airline Manager At Atlanta Airport Over Not Allowed To Fly For Being Aggressive. A six-months pregnant passenger attacked a Spirit Airlines employee after she was told she could not board the flight after threatening a gate agent. Video footage shows Que Maria Scott, 29, tackling Jasmine Rhoden at a gate at Hartsfield-Jackson Atlanta International Airport, Georgia on April 30. After a brief struggle, fellow passengers were able to pull Scott, who is originally from Philadelphia, off Rhoden. [Video clip]
Mom of Atlanta hospital gunman 'blames messed-up VA prescription for shooting that killed one woman. Atlanta police are believed to be closing in on a gunman who opened fire inside a hospital, killing one woman and injuring four others before hijacking a car and fleeing. Deion Patterson, 24, who served in the Coast Guard for five years, was attending an appointment to get anxiety medicine with his mother on Wednesday morning. [...] Raphael Warnock, a senator for Georgia and pastor of the Ebenezer Baptist Church, spoke on at the Capitol on Wednesday and condemned the easy access to guns.
Deion Patterson — Shooter and Killer at Atlanta Northside Hospital — Now Media Will Drop Story. Deion Patterson is the left wing radical extremist who [shot] up gun free zone Northside hospital in Atlanta, killing at least one person. Now that Deion Patterson can't be portrayed as some "MAGA extremist", the media will drop the story like a hot potato. The shooting is most likely fueled by left wing rage against [...] white people.
Atlanta Police Capture Suspect In Medical Facility Shooting. The Atlanta Police Department has announced that after an eight-hour manhunt, 24-year-old Deion Patterson, the gunman responsible for killing one and injuring four in a midtown Atlanta hospital, was taken into custody. Patterson was reportedly apprehended in a condominium complex near Truist Park, 11 miles from the scene, on Wednesday evening. Atlanta police announced that his getaway vehicle was recovered in a parking garage nearby. On Wednesday morning, Patterson shot five women, between the ages of 25 to 71, in the Northside Hospital Medical Center waiting room. [...] After the shooting, Patterson fled in a vehicle that he carjacked.
Massive Mob Goes Wilding At RaceTrac Gas Station In Atlanta. One Atlanta man is speaking out after a viral video with nearly four million views on Twitter shows his car getting repeatedly stomped on, cracking his windshield, denting his roof and even stalling his car. It all happened during the crowd chaos on John Wesley Dobbs Avenue near Georgia State's campus on April 2 when street racing, doing donuts, and property was damaged outside of an off-campus student housing complex. One person was also shot at a RaceTrac gas station the following night. [Video clip]
What Is Going On In Atlanta? Scenes like this seem to be the norm in Atlanta, especially around Georgia State University. [Video clip]
Fulton County, Georgia, is also contemplating lawfare to derail Trump's presidential run. Fulton County, of course, is one of the counties in which vote counting stopped for six hours in the middle of the night after the election. Going into that six-hour pause, Trump was in the lead. Coming out of it, Biden was in the lead. There were other significant irregularities in Fulton County, all of which the political establishment protected from any investigation. And of course, that's all Trump was asking for: An investigation. Anyone with more than a handful of active brain cells understands that there wasn't some devious plot to undermine elections in Georgia. Instead, it was a request for an investigation, something that the Georgia political system wanted to block at all costs. What we're witnessing here, two and a half years after the election, is not the rule of law playing out. Instead, we're seeing a determined effort to use the legal system to prevent a strong opponent of the Democrat party from running for office.
Atlanta Domestic Terrorism Update: Citizens Speak Out, Court Dates, and More on the SPLC Lawyer Involved. Two days after dozens of domestic terrorists marched on the construction site of a public safety training facility that the city of Atlanta is building, new wrinkles are emerging, and we're learning more about the goons who damaged the property in the name of a far-left political agenda. On Monday night, citizens on both sides of the issue spoke out at a meeting at Atlanta City Hall. Opponents of the training center brought 8,000 signatures on a petition urging the project to stop. Opponents were particularly passionate and vocal, as Fox 5 reported. "We are opening our mouths and crying with a loud voice to say we don't want 'Cop City,'" said Rev. Keyana Jones. "I live in East Atlanta. I don't want 'Cop City.'" "This will not blow over," said another opponent of the project. "The current plan will heighten tensions and harm communities for decades."
Anarchy hits "Cop City". Approximately 35 people have been detained after "Stop Cop City" protestors allegedly set fire to a construction site of Atlanta Public Safety Training Facility, nicknamed "Cop City" by anti-police and environmental activists. The Atlanta Public Safety Training Facility is located in South River and neighbors a Black neighborhood, a site which activists believe will further escalate police militarization. [Tweet] According to the Atlanta Police Department, a group of "agitators" left South River Music Festival around 5:30 p.m. and went to the construction site "to conduct a coordinated attack on construction equipment and police officers." Authorities stated that the group changed into black clothing and began to throw commercial-grade fireworks, Molotov cocktails, large rocks and bricks at police officers.
SPLC Staff Attorney charged with domestic terrorism. Police say Antifa organized a musical concert as cover to launch a premeditated terrorist attack on the construction site for the new Atlanta police training center. The perps caused hundreds of thousands in damage using firebombs to set buildings and construction equipment on fire. Twenty-six people were arrested and charged with domestic terrorism. Almost all were from out of state. Two are from foreign countries, including Canada and France. Among the alleged terrorists is SPLC Staff Attorney Thomas Webb Jurgens. The SPLC has a long history of promoting, defending, collaborating with, and even hiring members of Antifa. The woman in charge of the SPLC's "Hatewatch," Hannah Gais, has even publicly glorified criminal violence against her political enemies. Recently, twenty state AGs denounced the SPLC as "utterly discredited" in an open letter to the FBI director. An Antifa gunman shot a police officer at the same location earlier this year. [Video clip]
SPLC Lawyer among the Dozens Arrested for Attacking Cops at Atlanta Training Facility. Southern Poverty Law Center (SPLC) staff attorney Thomas Jurgens was among the dozen of rioters arrested following a violent attack on police at the proposed site of the Atlanta Police Foundation's training facility, located a few miles south of the city. Jurgens previously served as a legal intern in Dekalb County's public defender office and as an assistant public defender for the 9th Judicial Circuit Court of Florida, according to his LinkedIn profile. A family member of Jurgens confirmed with a local journalist that the lawyer had been charged with domestic terrorism following the violence. A list of the arrested suspects published by the Atlanta Police Department (APD) on Monday revealed only two were from Georgia. The vast majority hailed from other states. Two of the rioters came from other countries.
Atlanta Police Arrest 23 Domestic Terrorists After Sunday Night's Attack on 'Cop City'. On Sunday night, a group of over 100 domestic terrorists marched on the site of a public safety training center for the city of Atlanta that is under construction and firebombed portions of the site, including construction equipment and a police vehicle. The thugs began their "protest" as a march and what they called a "music festival" on the site, but it quickly turned violent. "Sunday night, attendees said a group branched off of the concert for a protest nearby around 5 p.m.," reports WSB Radio. "APD [Atlanta Police Department] said 100-plus protestors changed into black clothing and entered the construction area and began to throw large rocks, bricks, Molotov cocktails, and fireworks at police officers."
Site of Future Safety Training Center in Atlanta Under Lockdown After Massive Fire Destroys Construction Site. In December 2022, The Gateway Pundit reported on five Antifa members who were arrested and held on terrorism charges after protesting outside of a $90 Million police training center near Atlanta, Georgia. During the arrests, police recovered bombs, flares, gasoline, and weapons. Additionally, the protesters torched at least two vehicles during their protests at the training center site. Protests have been ongoing since June 2021 when the training center was announced with opponents camping out in surrounding trees. Protesters have dubbed the center "Cop City." In January, TGP reported that a far-left protestor from Stop Cop City ATL, was killed and a Georgia State Patrol trooper was wounded during a confrontation near the facility. Sunday evening [3/5/2023], smoke and flames erupted in the area and the site was put on lockdown. [Tweet]
Judge Overseeing Trump Georgia Grand Jury Weighs in on Crazy Forewoman's Media Tour. The judge overseeing the Georgia special grand jury weighed in on the crazy forewoman who went on a media tour last week. To be clear, the Georgia special grand jury cannot bring any indictments, they can only recommend indictments and District Attorney Fanni Willis would then have to pursue the case. Fulton County judge Robert C. McBurney recently ordered parts of the grand jury report in the garbage Trump 2020 election investigation to be released as the prosecutor considers charges against Trump and his allies. The grand jury concluded that "one or more witnesses" lied under oath and recommended perjury indictments.
Why the 2020 Election was Unverifiable. Joe Biden acquired his job through a legal process. However, he did not earn enough verifiable votes to justify the certifications in six key swing states. This issue is addressed in my new book, but here is some of my reasoning. I have limited myself to one example of unverifiable votes for each of those swing states. [...] Garland Favorito is the head of VoterGA.org, and has a forty-year background in information technology. In a detailed press conference, Favorito and his cyber experts itemized fifteen categories of ballot irregularities found during their analysis of ballot images acquired from Fulton County, Georgia. The number of unsupportable ballots found for this one county is forty-five times larger than Biden's margin of victory for the entire state. Here are just five of the 15 findings:
[#1] Although it takes one second to scan a ballot, there are over 4,000 ballots with precisely the same timestamp — to the second. Not possible.
[#2] 16,034 mail-in ballot authentication (sha) files were added several days after scanning. Also impossible.
[#3] There are no ballot images to support 17,724 final certified recount presidential votes.
[#4] There are no images to support 374,128 "certified" in-person votes, which is a violation of both federal and Georgia law.
[#5] 132,284 mail-in ballot images have no authentication files.
Stacey Abrams Charity Has a $500,000 Problem In Its Latest Tax Filing. Over half a million dollars is missing from the New Georgia Project, a discrepancy which experts say is grounds for state and federal investigations into the Stacey Abrams-founded group and the woman Abrams tapped to run it. The New Georgia Project filed its 2021 Form 990 financial disclosure in January, two months after the form was due to the IRS, and three months after the charity's board chairman fired CEO Nse Ufot, Abrams's hand-picked leader for the group. In the disclosure, the New Georgia Project reports a $533,846 consulting payment and a $67,500 grant to the Black Male Initiative, an obscure charity run in part by Ufot's brother, Edima, a former New Georgia Project employee.
Georgia Grand Jury's Report Is Garbage Because Fulton County D.A. Fed Them Garbage To 'Get Trump'. "Grand jury says Trump's election team committed perjury." Without searching for the legacy media's coverage of today's release of a handful of pages from the report compiled by the Fulton County, Ga. Special Purpose Grand Jury, I tapped out that mock headline. Sure enough, the corporate press remains predictable. "Georgia grand jury: 'Perjury may have been committed' in Trump election probe," The Washington Post headed its coverage. "Georgia Grand Jury in Trump Inquiry Sees Signs of Perjury By Witnesses," The New York Times echoed. USA Today similarly headlined its reporting, "Georgia Grand Jury Recommends Perjury Charges for Unnamed Witnesses in Trump Investigation." But color me skeptical that any perjury occurred — because of what the Special Purpose Grand Jury said on page two of its report and because of what the partisan Fulton County D.A., Democrat Fani Willis, said in various court filings related to her "investigation."
High schooler breaks teacher's leg during attack in Rockdale County classroom. A Rockdale County high school student will face criminal charges after attacking her teacher inside a classroom. Channel 2's Tyisha Fernandes was at Heritage High School on Friday where a ninth grader was caught on camera getting into an argument with her teacher and attacking her. Channel 2 has learned that the teacher, who has not been identified, is recovering from a broken leg.
Georgia Governor Kemp declares state of emergency in response to Antifa protest at public safety facility in Atlanta. The governor of Georgia on Thursday issued a state of emergency order over continued protests in connection to a proposed Atlanta police training facility. The order from Governor Brian Kemp will last 15 days and includes the mobilization of 1,000 Georgia National Guards troops. This comes a week after 26-year-old Manuel Teran, a protestor, allegedly shot a state trooper before gunfire was returned and he was killed. The trooper is expected to survive.
CNN Claims Atlanta Riots Weren't 'Violent' As City Burns. A CNN guest suggested that the Atlanta riots, pursued by Antifa, in which protestors set cars on fire, smashed windows, and shot fireworks at buildings, were everything but "violent." David Peisner told CNN's Pamela Brown that the only acts of violence he saw were when police officers were apprehending rioters as they set the city on fire. "You keep using these words 'violent, violent, violent, violent'... The only acts of violence against people that I saw were police tackling protesters," Peisner said. The liberal guest went on to add that destruction of physical property is not the same as violence against humans, so therefore it is acceptable.
Media Claims 'Largely Peaceful Protest' in Atlanta, Mayor Quickly Demolishes That. Saturday night brought rioting by Antifa people attacking police targets in Atlanta. Now, the night started with a protest against the police, in the memory of one of their comrades, Manuel Teran. Teran had been shot and killed by the police after he allegedly shot a cop, when police came to clear protesters out of an area they had been occupying where the city is constructing a police training center. The radicals have had several people, in multiple incidents, arrested for domestic terrorism at the site, including for throwing Molotov cocktails at the police.
Leftists Riot in Atlanta, Light Police Car on Fire, Break Windows. Far-left protesters rioted in downtown Atlanta on Saturday evening, lighting a police car on fire and breaking business windows. The protest reportedly began as a "mostly peaceful" demonstration in response to the death of 26-year-old activist Manuel Teran, who was killed during a police sweep on Wedneday "in what the Georgia Bureau of Investigation said was an exchange of gunfire with police that wounded a state trooper," according to the Atlanta Journal-Constitution (AJC). The trooper remains unidentified and is reportedly in stable condition after being taken to a hospital for surgery. Prior to the rioting, protesters chanted, "No justice, no peace, no killer police" and "Stop cop city," which refers to the name of the Atlanta police training site.
Violent Antifa protesters lay siege on Atlanta, smashing windows and torching cop car. Atlanta erupted on Saturday night, with police arresting at least six people after a protest over the death of Manuel Esteban Paez Teran, 26, turned violent. Teran, also known as "Tortuguita," or "little turtle," was killed by police on Wednesday after he allegedly ignored authorities and shot at state troopers on the grounds of the new Atlanta Public Safety Training Center, Fox News reports. If an officer-involved shooting wasn't enough to inflame the woke mob, Tortuguita reportedly identified as nonbinary and used they/it pronouns. It was a perfect storm that handed Antifa the excuse they crave to riot.
Two Men Start To Brawl On Atlanta Metro Platform, Both Fall Onto The Tracks. Two men started fighting at the Lindbergh Center MARTA station in Atlanta, both fall onto the tracks. [Video clip]
Woman Goes [Crazy] At Atlanta Hartsfield-Jackson Airport, Sprays People With Fire Extinguisher. Woman Spraying Fire Extinguisher arrested at Atlanta International Airport after she sprayed several employees from Delta Airlines at Hartsfield-Jackson. [Video clip]
Stacey Abrams's failure to pay her campaign staff and vendors lays out Democrat hypocrisy. After raising more than $100 million in her second failed attempt to become governor of Georgia, the Stacey Abrams campaign now owes more than $1 million in debt to vendors who worked for her campaign. [...] Despite the obsequious press coverage Abrams consistently received, her two-time campaign manager Lauren Groh-Wargo claims that a "cavalcade of negative press and negative polling" made fundraising difficult in the final months. Shockingly, Groh-Wargo revealed the campaign had engaged brokers to sell their donor and voter contact databases to try to pay down the debt over time. In other words, information, perhaps even personal information about the individuals who had supported Abrams to the extent that they donated their hard-earned money to her, could be sold to the highest bidder. This is truly a disgraceful betrayal and a violation of privacy. But once again no media house will cover this.
Final Stacey Abrams Campaign Autopsy: Raised $100 Million, Lost, Still in Debt, Stuck It to Staffers. You almost have to hand it to Stacey Abrams. After losing Georgia's 2018 gubernatorial race to Gov. Brian Kemp, the determined Democrat was still able to raise nearly 100 million dollars — eight million more than Kemp — which she blew through like a champ, by the way. And of course, she lost. Again. To Kemp. According to leftist Axios (which pretends its an unbiased news outlet), after raising all that cash, losing the election — which she actually conceded, this time, as opposed to her first loss to Kemp in 2018 — the Abram campaign still owes more than one million dollars to vendors, as confirmed by Abrams's two-time campaign manager, Lauren Groh-Wargo.
Driver looking down at tablet hits Delta Airlines worker on Atlanta airport tarmac. Delta employee Camdyn Davis is still recovering after being hit by a truck Saturday night while directing a plane on the tarmac at Hartsfield-Jackson International Airport. Video of the accident started surfacing online this week. In it, you can see Davis being hit from behind. Once the driver realizes what has happened, you see him running towards her, along with other workers. Atlanta Police said the driver told officers that he was not paying attention to where he was driving because he was looking down at his tablet. They said Davis was guiding the plane into Gate C-36 when it happened. Davis' family said she was taken to Grady Hospital with a concussion, fractured skull, neck and brain damage. [Video clip]
Five Antifa members are charged with domestic terrorism: Cops swoop on Atlanta autonomous zone and find explosives. Five members of Antifa are in custody on domestic terrorism charges after they were protesting outside of a planned $90 million police training center. The site of the planned center has been the focal point of protests for months by Antifa who have referred to the site — which protesters have made an autonomous zone — as Cop City. Many of those who were arrested were holed up in treehouses where police later recovered explosives. Prior to Tuesday's arrests, police detained several people at the site for crimes including destruction of property and arson along with car-jacking and attacks on locals and government officials.
Five left-wing activists arrested for domestic terrorism in Georgia. Back in May a group of anti-police protesters in Georgia were arrested after throwing rocks and a Molotov cocktail at police. The "protesters" have been trying to prevent the city of Atlanta from building a new 85-acre police training center (which the left has dubbed "cop city") in a large wooded area near the city. The group has blocked roads and harassed construction workers who came to the site to work. During the May incident, police accompanied the construction workers to ensure their safety and the protest group started throwing rocks at them. Then this happened: [Video clip] The protesters have built tree houses in the area in order to claim they are not merely protesters but residents of the property. A string of crimes in the area has continued and a law enforcement task force was created to deal with it.
Domestic terrorism charges for five arrested at violent Antifa autonomous zone near Atlanta. Five militants part of a violent far-left occupation in south Atlanta were arrested on Tuesday and charged with domestic terrorism and other felony charges. On Dec. 13, the Georgia Bureau of Investigation (GBI) launched a raid on the so-called autonomous zone at the site of the future Atlanta Public Safety Training Center. Since June 2021, Antifa and other far-left extremists from across the US have descended on the location to prevent the construction of what they call a "cop city." Responding law enforcement were assaulted with rocks and bottles by militants occupying makeshift treehouses. The GBI says it found explosive devices and gasoline after the rioters were cleared from the area.
[White] Georgia High School Teacher Beaten Bloody By [Black] Student. A student accused of assaulting a teacher in a classroom attack caught on video will face charges, Georgia school officials said. Discovery High School Principal Marci Sledge condemned the incident in a letter to parents following the incident Tuesday, Nov. 29, WAGA reported. The attack occurred just before noon during a class change at the Lawrenceville school. "I want to reassure you, we are taking this situation very seriously," Sledge wrote, according to The Atlanta Journal-Constitution. [Video clip]
Teacher left bloodied in classroom beating, Georgia school says. Student to be charged. A student accused of assaulting a teacher in a classroom attack caught on video will face charges, Georgia school officials said. Discovery High School Principal Marci Sledge condemned the incident in a letter to parents following the incident Tuesday, Nov. 29, WAGA reported. The attack occurred just before noon during a class change at the Lawrenceville school. [...] The wife of the teacher who was hurt told WSB-TV that her husband met with the student's parents the day before the incident to discuss his "poor performance in class." She said the attack left him with a bloody mouth and head injuries.
Target: Come For The Savings, Stay For The Battle. This was the wild scene at Target in East Point, Atlanta this weekend. [Video clip]
Meet Raphael Warnock's Paymasters. Since early voting commenced in the Georgia runoff between Democrat Sen. Raphael Warnock and Republican Herschel Walker, the corporate media has made much of the former's funding advantage as if this is somehow unusual for an incumbent seeking reelection. Far more newsworthy are the sources of Warnock's cash. The Federal Election Commission (FEC) shows that Warnock has received individual contributions totaling $65.2 million, of which 88.8 percent came from out-of-state donors. Indeed, Warnock raised slightly less money from individual Georgians that did Walker. Peach State residents contributed $7.3 million to Warnock while donating $7.5 million to Walker. The senator, however, received $57.8 million from contributors who don't live in the state he ostensibly represents — including $13.4 million from California and $6.9 million from New York. According to OpenSecrets, a nonpartisan research group that tracks political donations, Warnock is the top Senate recipient of contributions from outside his own state.
Recording Shows Warnock Campaign Calling Out-of-State Residents for Votes. The Georgia runoff election is quickly approaching, with Herschel Walker and Raphael Warnock battling it out for the last undecided, US Senate seat of the cycle. Naturally, that means electioneering is in full swing. Warnock has famously received a metric ton of out-of-state cash, and now, he's apparently contacting out-of-state voters to vote for him. Yeah, I'm as confused as you are. Dom Lucre, who is a resident of Tennessee and hasn't lived in Georgia in years, was called by the Warnock campaign, and he recorded the entire exchange. Here's what it sounded like. [Tweet]
Senate candidate Raphael Warnock, 2009: I'm "SICK AND TIRED" of hearing people criticize socialism. Democratic Sen. Raphael Warnock holds a slight lead over his GOP challenger, Herschel Walker, in a runoff election poll released Tuesday morning. In a video from 2009, preaching from the pulpit, Warnock states he was 'sick and tired' of hearing people criticize socialism. [Video clip]
Raphael Warnock Campaign Covered in Controversy Heading into Runoff Election. Sen. Raphael Warnock's (D-GA) campaign is covered in controversy stemming from his church's apartment building, his personal life, and his campaign spending habits, with less than three weeks until his runoff election in Georgia against Republican Herschel Walker. Although Warnock earns a $7,417 monthly housing allowance from Ebenezer Baptist Church, the low-income apartment building his church owns is reportedly threatening to evict tenants for as little as $192 in unpaid rent.
Clinton Foundation Gave Warnock's Church Mad Stacks After He Campaigned for Hillary — Then it Got Weird. The Ebenezer Baptist Church, where Sen. Raphael Warnock has been a pastor for 20 years, received a $550k kiss from the Clinton Global Initiative (CGI) after Warnock decided to support Hillary Clinton in her derailed 2016 presidential run against Donald Trump.
Thank God For These Horrible Democrats. Stacey Abrams is one of those people who makes demands of others up to the point where they are met, then immediately regrets them because she hadn't thought it through. Her "Georgia's voter integrity laws are Jim Crow 2.0" battle cry was adopted uniformly by Democrats, including the President. Major League Baseball, at her urging, pulled their All-Star Game from Atlanta. That cost Georgians $100 million. Suddenly, but expectedly, Abrams became like a blackjack dealer in Vegas at shift change — clapping her hands together and showing her palms, backing away from the table like she had nothing to do with screwing over every single small business owner around the stadium. She did, and they know it. She never recovered.
Stacey Abrams: Georgia Sheriffs 'Want to Take Black People Off the Streets'. Stacey Abrams, the Democratic nominee for governor in Georgia, declared during a debate with Kemp on Sunday night that 107 sheriffs had endorsed her opponent, incumbent Republican Brian Kemp, because they "want to be able to take black people off the streets." Kemp unveiled the mass endorsement of his reelection bid in November 2021, arguing at the time that "it has never been more dangerous to put on a uniform, and we've seen that during this once-in-a-century pandemic, civil unrest and the radical defund-the-police movement that continues to gain steam in Washington, D.C., and other liberal cities across the country." "Despite being vilified by many, these men and women get up every day and put the uniform on and serve and protect us," he added. The governor has characterized calls for defunding the police as "simply an insane idea." Abrams has denied that she supports defunding law enforcement, but she serves as a leader in multiple organizations that do.
Stacey Abrams Floats Abortion as an Inflation Fix: 'Having Children Is Why You're Worried' about Rising Prices. Stacey Abrams, the Democratic nominee for governor in Georgia, floated abortion as a solution to voters' concerns about inflation on Wednesday, explaining to Morning Joe viewers that "having children is why you're worried about your price for gas, it's why you're concerned about how much food costs." Abrams, who lost the 2018 gubernatorial election to incumbent Republican Brian Kemp, was responding to a question about what she would do to address inflation. [...] "You can't divorce being forced to carry an unwanted pregnancy from the economic realities of having a child," countered Abrams, who argued that "we don't have the luxury of reducing it, or separating them out."
Thugs From Illegal Takeover In Atlanta Attack Cop Cars When They Show Up To Clear Streets. South Fulton police are searching for suspects involved in what they call a vicious attack on an officer during a street racing gathering Saturday night, the same group officials say made their way into Atlanta to continue the illegal performances. According to a Facebook post by the department, they responded to calls on Saturday night about "individuals unlawfully performing reckless stunt driving" on Camp Creek Parkway near Campbellton Road. As officers attempted to clear the road, one of the "suspects" jumped on the hood of a patrol vehicle. SFPD also claims that several people used objects, such as a speed limit sign with the pole still attached, to damage their patrol vehicle. [Video clip]
Shooting At Atlanta University Center Caught On Video, 4 People Shot. Four people were hurt, including three students, in a shooting during Clark Atlanta University's homecoming outside a campus library early Sunday, authorities said. A large group of people was listening to a DJ near Atlanta University Center's Robert W. Woodruff Library around 12:30 a.m. when officers on patrol in the area heard gunshots, Atlanta police said. [Video clip]
Where is all of Stacey Abrams' PAC money going? After Stacey Abrams lost her 2018 bid to be the next Governor of Georgia (not that she admitted the loss until recently), she founded a political action committee named Fair Fight PAC that was intended to "combat voter suppression" in the Peach State, which she blamed for her loss or unacknowledged victory, depending on which day you asked her. Fair Fight PAC has since raked in a considerable flow of cash from liberals around the nation who sympathized with her unfair treatment at the hands of the corrupt Republicans in Georgia or whatever. But where has all of that money been going? A recent investigation by Fox News dug into some of the PAC's financial disclosure statements and came up with some very curious results.
Brian Kemp blasts Stacey Abrams's policies as poison for Georgians. Georgia Gov. Brian Kemp isn't pulling any punches when it comes to Democratic opponent Stacey Abrams, telling voters in south Georgia that her policies would be poison for small businesses across the state. Kemp claimed Abrams would defund the police, get rid of cash bail, and put her political aspirations ahead of what is best for Georgians. "People know what my record is now, and they also know what Stacey Abrams's record is," Kemp told the Washington Examiner.
Georgia Officials Are Probing Raphael Warnock's Church. Georgia is investigating a charity run by the church where Democratic Georgia Sen. Raphael Warnock is a pastor due to concerns about its legal status, according to The Washington Free Beacon. The Ebenezer Building Foundation is soliciting charitable contributions and operating as a charitable organization but isn't registered as one in the state of Georgia, according to a letter from the Securities and Charities Division Georgia Secretary of State office. The letter urged the organization to register by Nov. 2 and noted that it could be subject to administrative penalties. Ebenezer Baptist Church attempted to evict poor tenants from a building it owns while Warnock publicly railed against evictions in 2020, reports revealed earlier this week. The building was listed as a home for the mentally disabled and chronically homeless in a grant application. The revelation triggered an investigation into the nonprofit status of the Ebenezer Building Foundation, the charity run by Warnock's church.
Is This the Beginning of the End for George Soros? On September 30, U.S. district judge Steven Jones threw out the lawsuit filed in 2018 by Stacey Abrams and her political action committee, Fair Fight Georgia. The Epoch Times reported that the lawsuit alleged election irregularities, and Judge Jones ruled that "although Georgia's election system is not perfect, the challenged practices violate neither the constitution nor the [Voting Rights Amendment]." However, Abrams was still able to reinstate 22,000 rejected provisional and absentee ballots after the 2018 election. This judge was on to something when he said Georgia's election system isn't perfect. Here are just a few of the inconsistencies from the 2020 election you can find documentation of on the VoterGA website:
• There are six sworn affidavits of counterfeit mail-in ballots in Fulton Co. election results scaling into the tens of thousands.
• All 350,000+ original in-person ballot images in Fulton are missing in violation of federal and state retention law.
• All 393,000+ original ballot images in Cobb are missing in violation of federal and state retention law.
This is also not the only legal action that Abrams has initiated over elections. First, we have the now-infamous consent decree, which stemmed from a lawsuit filed by Abrams prior to the 2020 election, making it nearly impossible to verify signatures on ballots.
America's blackest city elected a Democratic Socialist mayor and there are problems. Politico has published a lengthy story about a suburb of Atlanta called South Fulton. South Fulton has been dubbed the blackest city in the United States [by its own mayor!] with a population just over 100,000 of which about 9 out of 10 residents are black. For many years, the area that would eventually become the city of South Fulton was an unincorporated part of Fulton County. As many other parts of the county decided to incorporate and become cities, South Fulton initially refused to go along with the trend. [...] But over time nearly all of the rest of Fulton County did incorporate and South Fulton realized it had better jump on the bandwagon or it would wind up being divided up among the other newly formed cities. So in 2016 the area voted again and finally became South Fulton. And here's where things get interesting. Recently the city elected a new Democratic Socialist mayor named khalid kamau (yes, all lowercase) who has some very distinct ideas about what the blackest city in America should look like.
[The comment in brackets above was added by The Editor.]
What Will Become of 'America's Blackest City'? [Scroll down] Pronounced kuh-LEED kuh-MAH-oo, the mayor legally changed his name when he was 18, choosing to use all lowercase letters in the West African Yoruban tradition that prizes the community over the individual. Whereas the former mayor and most of the council members practice the incremental, integrationist, typically more moderate politics of Atlanta's Black elite, kamau is much more radical — a gay, Christian, socialist, self-described "elected activist" and "Black nationalist," a former film student, flight attendant, bus driver, Black Lives Matter organizer and city council member. As mayor, he has to this point, and to the constant consternation of his fellow Democratic South Fulton elected officials, stressed his slogans of "America's Blackest City" and "Black on Purpose." His goal, he has said, is to create here not only a "laboratory" for progressive policy but "a real-life Wakanda" — the fictional Black African empire that is the setting for the movies "Black Panther" and the forthcoming "Wakanda Forever."
Brawl At an Atlanta Walmart Over The Weekend. Walmart really needs to start hiring prison security since the brawls are getting insane like this incident over the weekend in Atlanta. [Video clip]
Atlanta Police Arrest Thug Who Shot a 3 Year Old in the Head. Atlanta police have arrested a man suspected of shooting a 3-year-old boy in the head as he rode in the back of his father's car earlier this month. Atlanta police said Kentavious Wright, 24, was arrested on Aug. 19 on charges of criminal attempt to commit murder, criminal street gang participation, aggravated assault, aggravated battery and cruelty to children. [Video clip]
Raphael Warnock Voted for COVID Stimulus that Sent $75K to Group Run by His Church. Sen. Raphael Warnock (D-GA) voted for a coronavirus stimulus package that handed $75,000 to a social justice group his church founded. The group, the Martin Luther King Sr. Collaborative, is run by the church, which compensates Warnock $120,000, according to the Washington Free Beacon. The money flowing to the Martin Luther King Sr. Collaborative raises questions about whether Warnock personally benefited from the American Rescue Plan while taxpayers shouldered the $1.9 trillion price of the bill that likely fueled 40-year-high inflation.
Georgia Drops Charges Against Police Who Shot Rayshard Brooks: 'Justified'. A specially appointed prosecutor dropped charges Tuesday, including murder, against Atlanta, Georgia, police officers Garrett Rolfe and Devin Brosnan, who shot and killed Rayshard Brooks in a June 2020 incident that led to Black Lives Matter riots. Brooks, 27, a black man, had fallen asleep in his vehicle in a Wendy's drive-thru and was questioned by the officers, who had been called to the scene. After speaking with the officers, he resisted arrest and stole an officer's Taser, firing it at them. Rolfe fired at Brooks, who was killed. A mob then arrived and burned the Wendy's. Democrats, including failed Georgia gubernatorial candidate Stacey Abrams, said the shooting was "murder."
Woman 'targeted' victims of triple shooting in Midtown Atlanta, police say. Investigators say the woman suspected of killing two people and injuring a third, at two separate locations in Midtown on Monday afternoon, specifically targeted her victims. The shootings essentially locked down the Midtown neighborhood in the heart of Atlanta for a couple of hours. The name of the woman arrested or how she is connected to the victims have not yet been released.
Schools Have Just Reopened In Atlanta And The Fists Are Flying. This was the wild scene at Eagles Landing High School in Henry County as several teens got into a wild brawl as they exited the bus. [Video clip]
No-So-Bright Man Calls Police On McDonald's Because His Fries Were Cold, Turns Out, He Was On The Run For Murder. A dispute over cold McDonald's French fries ended with a police chase and the arrest of a murder suspect out on bond who failed to appear in court. Channel 2's Matt Johnson obtained the hour-long body camera footage of police arresting Antoine Sims on Aug. 5. Kennesaw police responded to the restaurant at 2049 Cobb Parkway after a customer, who identified himself as Sims, said he went inside the store after he received cold French fries and never got a receipt.
Judge DQs prosecutor from one target in Georgia fake-electors probe. Lindsey Graham accused Fulton County DA Fani Willis of "playing politics" with her subpoena in an investigation of the 2020 election. Yesterday, a judge agreed with Graham in general about the Democrat DA's bias, if not specifically in regard to the subpoena for Graham. A Fulton County judge blocked Willis from investigating a leading GOP candidate in an alleged "fake elector" scheme, because Willis not only endorsed his Democratic rival at the same time she launched the probe but also held a fundraiser for him a few months later.
Former Conyers mayoral candidate sentenced to prison for pandemic loan fraud. Olivia Ware used the worldwide COVID-19 crisis as a chance to cash in, obtaining more than $323,000 in federal funds meant to help struggling workers feed their families and using it to pay off her mortgage and install a swimming pool. When The Atlanta Journal-Constitution began asking questions two years ago about her Paycheck Protection Program loan, she falsely claimed to be running a major charity out of her Newton County home that employed dozens of people and was working on the front lines of the pandemic, including running a domestic violence shelter and training contact tracers. On Thursday [7/21/2022], Ware was sentenced to two years in federal prison for bank fraud in a scheme that eventually caught the eye of federal investigators after the AJC published a story in September 2020 questioning the legitimacy of her loan.
Report: Just 14 Percent of Stacey Abrams's Fundraising Haul Came From Georgia Residents. Stacey Abrams has raised almost $50 million for her gubernatorial campaign in Georgia. Just $7 million (14 percent) of that fundraising haul came from residents of that state, however, according to an analysis by Washington Free Beacon alum Lachlan Markay. Nearly half the money raised by Abrams's campaign and leadership committee ($22.7 million) came from donors in three deep-blue states and one liberal territory that wants to be a state but never will: California ($10.2 million), Washington, D.C. ($6.4 million), New York ($3.6 million), and Delaware ($2.5 million). The result is not entirely surprising given that Abrams recently described Georgia as "the worst state in the country to live."
Atlanta's homicides [are] up for [the] 3rd straight year. For the third straight year, homicides are up across Atlanta. Authorities have investigated 85 cases through mid-July, up from 79 this time last year. The uptick comes amid a city-wide increase in gun violence that started in the summer of 2020. The trend is not unique to Atlanta, and city leaders have taken a number steps to combat the deadly surge. "Gun violence is out of control and we're going to put an end to it here in Atlanta," Mayor Andre Dickens said during a news conference in January after the fatal shooting of a 6-month-old boy. Months later, Atlanta is on pace to surpass last year's total. Authorities investigated 160 homicide cases in 2021, the most since 1996.
'Too Much Mayonnaise' Argument Leaves One Dead, Another Injured: Report. A "senseless" fit of rage over too much mayonnaise on a sandwich ended at a Downtown Atlanta Subway with the customer shooting two employees, killing one and leaving another victim in critical condition, according to local media. Police said around 6:30 p.m., an unidentified male came into the restaurant, ordered a sandwich, and took his anger out on the employees for spreading a disproportionate amount of mayo on the bread. "He decided to escalate the situation and from there," store-owner Willie Glen told Fox 5 Atlanta, "that's when all hell broke loose." "Believe it or not, it was about too much mayonnaise on his sandwich."
Recent crimes in wealthy Atlanta enclave reignite push for Buckhead cityhood. A recent spate of criminal activity in one of Atlanta's wealthiest enclaves has rattled residents, fueled frustration over police protection, and given oxygen to a nearly shuttered campaign seeking secession from Georgia's largest city. In the past two weeks, there have been multiple shootings and other crimes committed in the tony area of Buckhead. On Friday, a man accused of trespassing at a luxury apartment building was taken to the hospital after being shot by a maintenance worker following an argument, Atlanta police spokesman Officer Steve Avery said.
Disturbing Video Shows Veterans Affairs Employee Brutally Assault Elderly Vietnam Vet. Disturbing video shows the moments a Veterans Affairs employee pushed an elderly Vietnam veteran into a door and body-slammed him to the ground. Channel 2 Investigative Reporter Justin Gray first reported on the attack in May. Phillip Webb, 73, said he was attacked at the Department of Veterans Affairs Clinic at Fort McPherson in Atlanta on April 28. Gray had to file a Freedom of Information Act request and wait more than a month and a half to get the surveillance video, which shows a VA patient advocate viciously hit and kick Webb. VA employee Lawrence F. Gaillard Jr. was arrested and charged with a brutal beating. [Video clip]
Five major cities are on track to surpass their 2021 homicide totals. Washington, Baltimore, Atlanta, Los Angeles and Milwaukee are on track to surpass their already-soaring homicide rates from last year. Last year, the FBI warned that homicides in the US rose nearly 30 percent from 2020 and overall violent crime rose for the first time in four years. The stunning trend in homicides has continued this year. In Milwaukee, Wisconsin, the homicide rate leaped 24.7 percent from the year-to-date compared to the same period last year.
856 Delta flights canceled on Saturday and 5,997 delayed. A disabled veteran on his honeymoon and new mother with a hungry baby and no formula were among passengers left stranded by canceled Delta flights Saturday. On Saturday, Delta canceled 219 flights, among the 2,709 called off nationwide, according to Flight Aware, leaving customers with the short-end of the stick as the airline also delayed 672 flights. Saturday saw a total of 856 flights canceled across the US, with 5,997 flights within, into or out of the US delayed, according to FlightAware.
Dispute Over A Woman Leads To Man Shooting 4, Killing One, In Atlanta. Police said a man is dead, and three others were shot at a popular DeKalb County restaurant late Friday night. DeKalb County police said four men were shot after a dispute over a woman escalated to gunfire. Police have not identified victims and are pursuing "several promising leads" to a suspect. DeKalb County police said around 11:21 p.m. officers were called out to Fletcher's Place at The Gallery at South DeKalb Mall. Officers found four men, all in their 20s and 30s, with gunshot wounds, police said.
Georgia Sen Warnock Caught In Blatant Lie About His Brother's Imprisonment. Senator Raphael Warnock (D-GA) is facing strong headwinds in bid at reelection in November. Georgia, despite the left's most sincere wishes, continues to remain a red state. Warnock will be facing University of Georgia sports legend Herschel Walker, who won last month's Republican primary and who remains extremely popular in the state. And polling data indicates that Warnock's party is likely in for an overall clobbering in the fall, thanks largely to President Biden's utter incompetence and a tanking economy. Indeed, Warnock is facing an uphill battle. Yet thanks to recent fact checks on claims that the senator made prior to his narrow 2020 electoral victory that show Warnock lied about the circumstances surrounding his brother's imprisonment, that uphill climb may have just gotten a lot steeper.
A pro-Herschel Walker gas giveaway fuels Democratic outrage. A long line of cars formed at a Chevron gas station south of downtown Atlanta on Saturday [6/4/2022] as word spread that a political action committee was handing out $25 vouchers. Now the pro-Herschel Walker group's giveaway is fueling a different sort of backlash. The initiative by 34N22 was designed to highlight rising gas prices, a top issue for Republicans hoping to capitalize on inflation and economic uncertainty to unseat U.S. Sen. Raphael Warnock.
Atlanta McDonald's Worker Shoots Manager After She Told Him He Was Working Too Slowly. A McDonald's manager is fighting for her life after she was shot at work by another employee. Atlanta Police say it happened Friday around 4:15 p.m. at the McDonald's on the 400 block of Moreland Avenue in southeast Atlanta. They say the shooter got into an argument with the manager over how slow he was and was asked to leave and after doing so, he returned and confronted the victim outside with a gun and then shot her before driving off. [Video clip]
Democrats' Georgia Lies Are Being Laid Bare. The state of Georgia has been in the hot mess political spotlight since its gubernatorial election in 2018 when the thoroughly execrable Stacey Abrams lost to Brian Kemp. Abrams was then released into the national political conversation, like poison into a city's water supply. Abrams is a toxic person who can't open her mouth without lying. She lies about the 2018 election she lost. She lies about Georgia's efforts to address the glaring irregularities that plagued the state in the 2020 presidential election. She's now added a new wrinkle to her foul shtick: dumping all over Georgia even though she is once again trying to become its governor.
This is certainly a strange way to run for Governor.
Stacey Abrams says Georgia 'the worst state in the country to live,' despite owning multiple houses there. Democratic gubernatorial candidate Stacey Abrams declared Saturday that Georgia is "the worst state in the country to live," despite owning at least two houses there. "I'm running for governor because I know that we have to have a conversation about who we are in this state and what we want for each other and from each other," Abrams said during a speech at the Gwinnett Democrats' Bluetopia Gala in Norcross, according to audio posted by the Gwinnett Daily Post. "I am tired of hearing about how we're the best state in the country to do business when we are the worst state in the country to live," she said.
Rapper Young Thug Arrested Under RICO, Part Of Massive Criminal Gang. A popular Atlanta rapper was arrested at a Buckhead mansion on Monday. Jeffery Lamar Williams, who goes by the stage name Young Thug was charged with participation in criminal street activity and conspiracy to violate the Racketeer Influenced and Corrupt Organizations Act, according to jail records. This is not Williams's first run in with the law in Georgia. In Dec. 2016, he was arrested at Lennox Square on an outstanding warrant for failure to appear. They have all since bonded out. [Video clip]
MARTA unveils electric buses for Earth Day. MARTA celebrated Earth Day by unveiling its first electric buses. The agency unveiled the buses Friday [4/22/2022] at a ceremony at its Edgewood/Candler Park station. It showed off three electric buses, which will be put into service May 1 on Routes 2 and 102 out of its North Avenue station. In 2019, MARTA received a $2.6 million Federal Transit Administration grant to buy six electric buses and the infrastructure to charge them. They replace 2005 diesel buses and will reduce MARTA's emissions of greenhouse gases and fine particle matter, which has been linked to a variety of health issues.
The Editor says...
[#1] Okay, but the electricity to charge the buses has to come from somewhere. [#2] Can an electric bus run around the city all day (often completely empty) without recharging? [#3] How many hours does it take to recharge a bus?
Epic Road Rage In Atlanta. [Video clip]
The radical rise and cultish fall of the Black Hammers. Last month, Gazi Kodzo, the leader of the extremist sect the Black Hammer Party, led a small band of followers on a protest march through downtown Atlanta, threatening Mayor Andre Dickens and the Atlanta Police. He announced that he was armed with "a lot of guns" and had security for anyone who tried to shut him up. "Kill the police!" Kodzo shouted into a bullhorn as a follower with a cell phone camera beamed the march to the group's YouTube channel. "To get free, you've got to kill the pigs." The Atlanta-based Black Hammer Party represents a new brand of radicalism on Georgia's political fringes. Its formula has attracted hundreds of followers across the country as the group experienced a meteoric rise the past two years with chapters forming from New York to Los Angeles.
Democrat Raphael Warnock Seeks to Seal Court Records That Could Blow Georgia Race Wide Open. For all the talk about Herschel Walker's contentious past involving actions over a decade ago, a time period he admits he had problems and got help for, there's been essentially no discussion of the far more recent allegations involving Democrat Raphael Warnock. As you may recall during the 2020 election cycle, Warnock was accused of domestic abuse by his ex-wife. Now, the two are embroiled in a custody battle and the Georgia senator is asking the court to seal the records so that Walker can't use the revelations to "gain some political advantage."
Warnock Asks Court To Seal Child Custody Proceedings, Citing Reelection Bid. Democratic senator Raphael Warnock asked a Georgia judge on Tuesday to seal his contentious child custody dispute from the public, arguing that because he is "currently running for reelection" his opponent could use the case to "gain some political advantage," according to a court motion obtained by the Washington Free Beacon. Warnock made the request in a joint motion with his ex-wife, Oulèye Ndoye, following renewed media attention on their divorce. Warnock and Ndoye said in the filing that there is an "overriding interest that is likely to prejudice the parties and their minor children if hearings relating to modification of custody is not closed." The motion says Warnock is a "public figure serving in a political office" and "is currently running for reelection for said political office."
How Raphael Warnock Used Millions in Fed Cash to Dismantle an Atlanta Jail. Sen. Raphael Warnock (D., Ga.) steered $4 million in federal funds to convert part of Atlanta's city jail into a "diversion center" run by a George Soros-backed nonprofit that seeks to "transition away" from the criminal justice system. The center, which received city council approval in February, will provide police with an "alternative" to incarcerating suspects who are "experiencing poverty, homelessness, substance abuse, or mental health issues," according to Atlanta lawmakers. Instead, the city will encourage police to drop off eligible offenders at the diversion center, which will offer noncompulsory services such as beds, showers, and mental health screenings, according to city officials.
Whites need not apply.
New pop-up storefronts for Black-owned businesses are opening on the Beltline. A new pilot program will offer pop-up storefront space for local, Black-owned businesses in refurbished shipping containers along the Atlanta Beltline, officials announced Friday [4/1/2022]. The "BeltLine MarketPlace" will feature up to six businesses given commercial space at affordable rates in two locations along the Westside and Eastside trails, according to an announcement from the Beltline and The Village Market, an organization that promotes Black businesses and is partnering with the agency on the program. The vendors, which could include retail, food or art, will be located in "architecturally-designed, artistic shipping containers" or food trucks.
Southwest Airlines Employee Gets Assaulted by an Unruly Passenger in Atlanta. A man from Henderson, Nevada, has been arrested for attacking an employee at Hartsfield-Jackson Atlanta International Airport. According to the Atlanta Police Department, police officers responded to the airport around 8:19 p.m. March 22. Upon arrival, they met with a Southwest Airlines employee who said he was assaulted by a passenger who had been escorted off of a flight. [Video clip]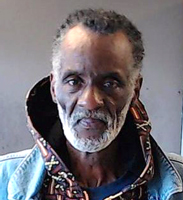 Atlanta police arrest career criminal accused of attacking woman at Home Depot. Police have arrested a man accused of robbing a woman at knifepoint in a Home Depot parking lot in northeast Atlanta last month. Steve Jerome White, 64, was charged with armed robbery, aggravated assault, false imprisonment and possession of a knife during the commission of a felony in connection with the violent Feb. 24 encounter, police said in a news release Thursday [3/17/2022]. According to investigators, White slipped into a 59-year-old woman's SUV as she loaded items into her vehicle after shopping at the Home Depot at the Lindbergh Plaza shopping mall at 2525 Piedmont Road. Police reports indicate he sat beside her in the passenger's seat and stuck a knife to her throat, threatening to kill her during an ordeal that lasted several minutes.
Homicides, rapes in Atlanta soar despite other decreasing violent crime. Atlanta is grappling with violent crime trends that have continued from 2021 into the new year, and local officials are working to come up with new solutions. The southern city saw a 30-year record in homicides last year, when it had 158 murders compared to 157 in 2020 and 99 in 2019. So far in 2022, homicides are up 43% compared to the same time period in 2021, with 20 total homicides reported this year compared to 14 at the same time last year. Rapes are up an astounding 236%, with 37 reported so far this year compared to 11 at the same time in 2021. Other violent crime, such as aggravated assault, is down year-over-year.
Atlanta Police working to identify individuals caught ransacking store, stealing $25,000 worth of merchandise. Atlanta Police said they are asking for the public's help in identifying people caught on video stealing thousands of dollars worth of clothing. At least six individuals triggered a business alarm at 1874 Piedmont Ave. NE last Tuesday, according to the Atlanta Police Department. Officers arrived at Toussant Namdi and spoke with management who said several males snatched clothes off the racks and mannequins before taking off, a news release reads. APD's Larceny Unit said the group likely got away with $25,000 worth of merchandise. [Video clip]
Rape in Atlanta soared by 236% and murder by 43% in the past 12 months. Homicides in Atlanta are on track to beat last year's 30-year high of 158 murders while rapes are up 236% after a soft-on-crime mayor and pandemic lockdowns sent crime in the city spiraling. Atlanta Police Department statistics revealed on Friday, that homicides are up 43 percent for 2022 compared to the same period, from January 1 to February 12, in 2021. In total, there were 20 homicides so far in 2022 compared to 14 last year. Rapes are also up an astounding 236 percent, with 37 reported so far this year, compared to 11 at the same time in 2021.
Georgia leaders: Cityhood push dead for Atlanta's Buckhead. Top Georgia lawmakers have signaled that proposals to allow the wealthy, predominately white Buckhead neighborhood to secede from Atlanta are dead, at least for this year. Republican House Speaker David Ralston of Blue Ridge told reporters on Friday that while he still believes crime in Atlanta needs to be addressed, he intends to give new Atlanta Mayor Andre Dickens at least a year to demonstrate that he can make progress on the issue across the city.
Atlanta's foreign-born Black population soars, new study shows. Immigrants are rapidly diversifying the Black population in the U.S. — and in Georgia. Around 10% of all Black people living in the U.S. were born abroad, up from 3% in 1980, according to a Pew Research Center report released Thursday. The foreign-born Black population, currently estimated at roughly 4.6 million, is projected to double in size by 2060. Many Black immigrants call Georgia's capital home. Out of all U.S. metro areas, Atlanta holds the fourth largest Black immigrant population, with roughly 190,000 Black immigrants in 2019. That puts metro Atlanta ahead of Boston (180,000 Black immigrants) and behind Washington, D.C. (260,000). New York City leads the country with roughly 1.1 million Black immigrants in 2019. Since 2010, the Black immigrant population in Atlanta grew by 165%, according to the Pew report.
Six-month-old baby shot dead in Atlanta, a victim of stray bullet. A 6-month-old baby was fatally shot in Atlanta, marking the second infant to be killed in the city this month amid a surge in gun violence. The shooting occurred on Monday outside a Food Mart convenience store around 3 p.m. The mourning mother told multiple news outlets she was driving along Anderson Ave. when a bullet pierced her vehicle and then struck her baby, who was seated in the backseat at the time. He was pronounced dead at Grady Hospital a short time later, according to the Atlanta Journal Constitution.
British man killed by stray bullet as he lay in bed in Atlanta. An astrophysicist from Surrey has died after being hit by a stray bullet while lying in bed during a trip to Atlanta. Dr Matthew Willson, 31, from Chertsey, was shot in the early hours of Friday when a weapon was discharged by a group of individuals from a neighbouring block of flats in the suburb of Brookhaven. No suspects have been arrested. According to reports, several residents had phoned the emergency services at about 2 am and police attended after multiple shots were fired. Willson was believed to have been visiting his girlfriend in Georgia, having flown to the US last week.
Fulton County election employees fired for allegedly shredding voter applications. Two elections officials in Fulton County, Georgia, were fired Friday after they allegedly shredded voter registration forms. The county announced Monday that the pair of employees were reported by a colleague to a superior for allegedly shredding voter registration applications received within the last two weeks. They were fired the same day, and the Fulton County Election Commission reported the incident to Georgia's secretary of state. The employees allegedly checked out the files for processing but shredded some of the forms instead, according to a statement from Fulton County Registration and Elections Director Richard Barron. [...] Georgia Secretary of State Ben Raffensperger put the number of shredded ballots at 300 and called on the U.S. Justice Department to investigate Fulton County.
Georgia asks DOJ to investigate largest county over alleged destruction of election documents. Georgia's top election official on Monday [10/11/2021] demanded that the U.S. Justice Department open an investigation into election management in the state's largest county after officials in Fulton County disclosed they had shredded at least 300 voter applications for its upcoming municipal elections in apparent violation of the law. Secretary of State Brad Raffensperger's office told Just the News that his office had also opened an inquiry into the disclosure by Fulton County officials but believed it was time for federal prosecutors to review chronic election irregularities inside the state's largest county, which includes the city of Atlanta.
Man Who Filmed Woman And Her Young Daughter At This Atlanta Walmart Gets A Massive Beatdown. A man walking around Walmart on Gresham Rd was caught recording a woman and her little girl. They asked him to delete it but he was playing dumb. A friend who was with them recognized the man as the same person that was following her the day before so they gave the man a beating. The police showed up to arrest the man. [Video clip]
Atlanta Rapper, Paper Lovee, Causes High Speed Police Chase, Smashes Two Cop Cars, Finally Arrested For Shooting. An Atlanta rapper was arrested on Friday in connection with a shooting in May that left one 25-year-old victim with several gunshot wounds. Paper Lovee, 25, whose real name is Ibnisa Durr, was taken into custody following a police chase on the Georgia 400 highway after he crashed his BMW into two patrol cars. [Video clip]
Keywords: Scarecrow, security theater, unplugged, just for show.
Cameras weren't working at Atlanta park where woman, dog were killed: report. Some surveillance cameras weren't working at a popular Atlanta park where a woman and her dog were killed in a "gruesome" attack, according to a report. A security camera near the entrance of Piedmont Park in the city's Midtown neighborhood caught the last known photo of Katherine Janness, 40, walking her beloved Bowie before the pair were found stabbed early Wednesday morning [7/28/2021]. But other surveillance cams in the area, including one facing the park's entrance, weren't working at the time, relatives of the woman's girlfriend told the Atlanta Journal-Constitution.
The Editor says...
Oh, but I'm sure that's the only place in Atlanta where the cameras don't work — or they aren't cameras at all.
Georgia Democratic congressman arrested in voting rights protest. Rep. Hank Johnson (D-Ga.) and eight others were arrested Thursday [7/22/2021] after they took part in a voting rights protest that illegally blocked the door of a Senate office building on Capitol Hill. Johnson, 66, who has represented a majority-African American district east of Atlanta since 2007, tweeted that he was "protesting against Senate inaction on voting rights legislation & filibuster reform. "In the spirit of my dear friend and mentor — the late Congressman John Lewis — I was getting in #goodtrouble," Johnson added. Earlier Thursday, Johnson joined other members of the Congressional Black Caucus (CBC) at a rally outside the Supreme Court to urge the Senate to scrap its legislative filibuster, which requires 60 votes to pass most bills.
Police Respond To Shooting In Atlanta, Racist Goons Chase Cop Away Because He Is White. Everything that is wrong with the inner city, wrapped up in one video. Watch as these cops respond to a shooting in Atlanta, only to be shouted down and forced to leave because one of the responding officers was white. [Video clip]
The Atlanta police exodus continues apace. Hearing stories about police departments across the United States hemorrhaging officers has been all too common over the past couple of years. Originally these depletions were not of the officers' choosing in many cases, as mayors and city councils bent a knee to the wishes of BLM and the "defund the police" movement and cut their budgets. Additional cuts took place as a result of the pandemic shutdowns, leading to significant municipal revenue losses. But more and more, as time has gone by, urban police forces have been losing officers because they are increasingly taking early retirement or simply quitting their jobs due to the deplorable treatment they've received at the hands of woke elected officials. That appears to be the case in Atlanta, Georgia. Officers are hitting the bricks and leaving scathing letters to their superiors, letting them know precisely why they were abandoning their career goals and the jobs that they used to love doing.
Suspect charged in triple homicide that killed pro golfer Gene Siller. A suspect has been charged in the triple homicide that killed pro golfer Gene Siller on Saturday, officials said Thursday. Bryan Anthony Rhoden faces three counts of murder, three counts of aggravated assault and two counts of kidnapping, and is believed to be the lone shooter. Many of the details surrounding the case remain unclear. Police previously said they found Siller's body on the green of the 10th hole at the Pinetree Country Club in Kennesaw, Georgia, with a gunshot wound to the head, and also found the bodies of two other men who were shot in a white Dodge Ram 3500 pick-up truck on the golf course.
Bryan Rhoden: 5 Fast Facts. Bryan Rhoden is an Atlanta rapper named B-Rod who is the suspect accused in the deaths of three men, including Gene Siller, a respected golf pro in Kennesaw, Georgia. Siller was shot and killed on the golf course at Pinetree Country Club. [...] Rhoden has had serious entanglements with the criminal justice system before. According to Pharos Tribune, he was previously accused in 2020 of leading police on a high-speed chase in White and Tippecanoe counties. [...] In 2017, according to AJC.com, Rhoden was accused of meeting visitors in a parking lot outside a residence hall while a GSU student to sell drugs. An argument ensued and both Rhoden and another man were shot, the newspaper reported. Rhoden and the other man were accused of assault, attempted murder and possession of a firearm on campus, the newspaper reported.
Woman awakes to serval, native to Africa, in her Atlanta bedroom. The Georgia Department of Natural Resources is trying to catch an exotic cat that's on the loose in Historic Brookhaven. The agency has received at least three reports this week about a serval, which is native to Africa, roaming the neighborhood that borders Atlanta and Brookhaven. [...] "It's difficult in an urban situation like this because there are so many places to hide, but we think it's staying in a relatively small area of the neighborhood," said Lt. Wayne Hubbard. Hubbard said servals are popular in the pet trade and that the animal on the loose is likely someone's pet. However, it is illegal to have servals as pets in the state of Georgia.
Atlanta's 'Marxist Land Grab' Is a Preview of Joe Biden's Nefarious Plans for the Suburbs. Atlanta Mayor Keisha Lance Bottoms has opted not to run again after a disastrous year that has placed her city on the growing list of urban centers with alarming increases in crime. Recently, Bill White, chairman and CEO of the Buckhead City Committee, appeared on Tucker Carlson Tonight to talk about the movement to separate Buckhead from Atlanta. White pointed to the increase in violent crime in residential neighborhoods as a key driver of the initiative. The group's primary goal is to increase the law enforcement presence and remove limits placed on police by the mayor to patrol and apprehend criminals. But, unfortunately, instead of taking the concerns of the citizens of Buckhead seriously, Bottoms and other city leaders are taking a different approach. Rather than trying to convince Buckhead to end its bid to form its own municipality by restoring effective law enforcement, city leaders ramped up their attacks on residential areas like Buckhead.
Cops: Driver shoots man who forced him to stop, pulled him from vehicle. A man was arrested Thursday night [6/17/2021] after forcing a driver out of his car and attacking him in northwest Atlanta, police said. Officers were called to the 900 block of Brady Avenue around 11 p.m. for a report of a shooting. A 24-year-old man said he was driving south when Jamarcus James Holiday, 24, pulled up beside him in another car and threatened him, the police report said. The man told police he did not know Holiday. He then pulled into the parking lot of the Miller Union restaurant and asked the valet to call police, the report said.
Why won't the national media cover the story Americans care about most? It's a very basic concept of journalism: Cover the stories that impact your viewers and readers most, the stories they most care about. But for one very big story, there's been relative silence from our national media, just passing mentions. It is the skyrocketing violent crime that is paralyzing many major American cities while prompting record numbers of police officers either resigning or retiring. [...] Atlanta: Murders are up 58 percent compared to 2020 at this time. The city's mayor, Keisha Lance Bottoms (D), blames Georgia Gov. Brian Kemp (R) for reopening the state before others. "Remember in Georgia we were opened up before the rest of the country, even before the CDC (Centers for Disease Control and Prevention) said that it was safe for us to open, so our night clubs and our bars remained open, so we had people traveling here from across the country to party in our city," she said with a straight face in an MSNBC interview.
Ballot Problems Persist in Atlanta, Georgia — Missing Ballots, Missing Logs, Duplicated Ballot Scans and Worse. To say there are sketchy issues in Fulton County, Georgia, elections would be the understatement of the year. So many issues have been raised with the Atlanta area 2020 election processes it would be impossible to encapsulate them in one article. However, one consistent pattern continues: It appears specific lots of ballots — all favoring Joe Biden — were counted multiple times. The multiple counting issue is just one aspect, one point of data, that current lawsuits within the region are attempting to resolve. The scanning of the same batches of ballots multiple times would explain the "missing batches" issue. The batches are "missing" because they were simply not batches at all, they were duplicate scans of ballots that had already been counted. Additionally, fraudulent ballots created on non secure paper, which appear to have been made on copy machines, is another issue. That issue has been directly confirmed to CTH by an election worker who was part of the original count and who noted there were ballots on paper that was not authorized as print stock for the original ballots.
Buckhead should join Alabama. Part of the Confederacy is seceding. Buckhead is trying to secede from Atlanta. For you Yanquis, be aware that Buckhead is a rich Atlanta neighborhood which pays a ton of property tax to Atlanta. Which is to say they are a bastion of white privilege that deserves punishment. And so, it's punishment that they are getting. You see, Atlanta is very woke. That means the police are handcuffed in their efforts to control crime. And that means crime rates in Buckhead are skyrocketing. And that means people who are not criminals — people like the residents of Buckhead — are disappointed and often endangered. It's not about slavery. It's about crime. Buckhead may succeed in seceding. Organizers say 80% of Buckhead residents back it. But here's the problem with Buckhead's scheme. If Buckhead secedes, it'll still be part of Georgia.
Atlanta community moves to separate from city over crime spike: 'People have had enough'. A community in Atlanta has decided to separate from the city and create its own police force. Bill White, the Buckhead City Committee CEO, said the decision comes as crime in Atlanta has skyrocketed and police are not being properly funded. White told Bill Hemmer on "America's Newsroom" that he estimates nearly 80 percent of his community will vote in favor of the separation. "We have two bills in the Georgia legislature dropping in January to decide this referendum ballot," White said.
Tucker Carlson, Buckhead, and Why Our Cities Fail. The subject of the Monday segment is the effort by the residents of Buckhead, which is a formerly nice area in the northwestern part of Atlanta that is home to around 80,000 mostly well-off and mostly white people, to create their own city. Atlanta's criminal element has turned Buckhead into a war zone in recent years and particularly since the fiasco involving the drunken criminal Rayshard Brooks, who was shot by police last year. As a result, the citizens there have decided they want their own police force to keep the place safe; Atlanta's police department, which is being depopulated, if not defunded, thanks to widespread retirements and resignations in the wake of the Brooks fiasco, is no longer capable of providing that kind of public safety. Carlson's report talks with a rather matter-of-fact tone about efforts to pass legislation at the Georgia capitol enabling the birth of Buckhead. Why wouldn't Buckhead's residents attempt to form their own city? After all, upscale, law-abiding homeowners in nice areas like Buckhead are more or less members of an oppressed minority in Atlanta these days, particularly when a city like that one is governed by an "incompetent demagogue" (Carlson's words) like Keisha Bottoms. All of this is completely true. What Carlson's report leaves out is the why.
Atlanta May Be Headed for a Final Divorce As Communities Nationwide Seek to Redraw the Lines. Buckhead, a portion of Atlanta, Georgia, is looking to break free from the rest of a city in rapid decline. After decades of increased safety that started ahead of the 1996 Olympic Games in Atlanta, it took one woman and a single summer to ruin it. Not even New York City Mayor Bill de Blasio can beat Mayor Keisha Lance Bottoms' time for running a city into the ground. It took de Blasio two terms. Bottoms has been so spectacular she's announced she won't even run for a second one.
Atlanta police apparently fail to pursue drive-by shooting suspect: Video. Atlanta-area law enforcement apparently failed to pursue a suspect vehicle involved in a drive-by shooting as crime in the city continues to rise, according to a video released Monday [6/14/2021]. A white sedan can be seen firing and striking a black van as bystanders flee the area, according to video from Bill White, the leader of the Buckhead City Committee, an organization of neighbors that seeks to fragment from Atlanta. Blue lights appear after the gunfire, though authorities are not seen chasing the white vehicle.
Two 15 Year Old Thugs Hold Security Guard At Lenox Square Mall Hostage, End Up Shooting Him. Atlanta police have arrested two 15-year-olds in the shooting of a security guard who was held at gunpoint at Lenox Square Mall Sunday night [6/13/2021]. The mall had just closed at around 8:30 p.m. Sunday when police say the two teenagers attempted to enter the building near the entrance to the Apple Store. The suspects' charges included armed robbery, aggravated assault and various gun possession charges. [Video clip]
Footage shows cops doing NOTHING after innocent people are shot during Atlanta drive-by because mayor has banned police pursuits. This is the moment cops appear to do nothing amid a drive-by shooting in Atlanta as residents of the wealthy Buckhead area say it's a 'warzone' and demand to secede. The video, which was played on Tucker Carlson Tonight, shows people lining up near a dark-colored van that is parked on the side of the road when a white car passes by and shots ring out, with one going straight through the dark van, striking one of the passersby and sending people scrambling. A few seconds later, blue lights could be seen reflecting off the windshield of the black van, symbolizing police cars passing by and not stopping at the scene in the wealthy Buckhead neighborhood.
Could Lawsuits Stem the Tide of Violence Sweeping the Big Cities That Defund the Police? Last summer, eight-year-old Secoriea Turner got killed because the SUV she was riding in came too close to a particular Wendy's in Atlanta. Her parents have now filed a lawsuit alleging that city leaders Mayor Keisha Lance Bottoms, Police Chief Rodney Bryant, and City Council member Joyce Sheperd had been negligent in controlling the area, leading to their daughter's death. The lawsuit also names the city government of Atlanta.
Suburban residents want to break from Atlanta and create [their] own police force. Residents in a suburban town within Atlanta are seeking to split from the city and create their own police force to combat rising crime and a recent string of shooting incidents. The Buckhead City Committee, a group of neighbors that includes "lobbyists, attorneys, legislators and experts," is set to demand emergency meetings with the Atlanta-area officials to become its own municipality. Leaders of the organization also want to establish their own law enforcement division to address and prevent criminal activity more adequately. "Given everything that's been going on here, it's getting worse and worse and worse," Bill White, the CEO of the Buckhead City Committee, told Fox News on Wednesday. "So, what we're doing because of the murders going through the roof and the attempted murders and the lack of leadership and nothing changing — the insanity continues — is we're demanding emergency hearings on our cityhood bills."
Disgusting Thug Stabs Random Pregnant Woman In Front Of Her Child, Doctors Perform Emergency C Section. A pregnant woman who was stabbed by a stranger while walking on a trail in Brookhaven with her young son had to undergo an emergency C-section and surgery to repair her injured organs. That's according to a GoFundMe page set up by a friend to help her family. Officials said on Saturday, June 5 at around 5:30 p.m., the woman was walking with her 3-year-old son on the Peachtree Creek Greenway when a stranger tried to talk to her. When the woman tried to walk away, police said the man stabbed her in the back several times with a pocket knife and then fled on the greenway toward Corporate Boulevard. The suspect has not yet been caught. [Video clip]
Vernon Jones files brief in support of $100 million lawsuit against MLB. Republican Georgia gubernatorial candidate Vernon Jones filed an amicus brief supporting a lawsuit against the MLB for moving its All-Star Game from Atlanta. "It is clear the MLB, Stacey Abrams, and the Biden Administration are playing politics at the expense of the citizens of Georgia. We must fight back against this injustice. I support this lawsuit and am proud to stand up for Georgians. It would be nice if Governor Kemp did the same. Sadly, it seems he is never around when the people of Georgia really need him," Jones said in a statement. "The MLB's decision to pull the game out of Cobb County, betrayed that legal process, and caused significant harm to the very people it purportedly sought to support, small and minority businesses, along with their workers and employees," he added.
Dad-of-three, 41, is shot twice while out jogging in Atlanta's richest neighborhood Buckhead. A father-of-three out jogging on Saturday morning in Atlanta's wealthiest neighborhood, Buckhead, was shot twice by a 'mentally ill' man who police say also opened fire on two other people and mowed down a neighbor with his car. Atlanta police arrested and charged 22-year-old Gaelen Newsom with attempted murder, three counts of aggravated assault and two counts of possession of a firearm during a crime in connection with the weekend crime spree. The first shooting was in the 1200 block of West Wesley Road in Buckhead, Atlanta's richest section, which has been making a push to form its own police force and secede from the rest of the city amid skyrocketing crime rates.
Dad-of-three, 41, is shot twice while out jogging in Atlanta's richest neighborhood Buckhead where residents are fighting for secession. A father-of-three out jogging on Saturday morning in Atlanta's wealthiest neighborhood, Buckhead, was shot twice by a 'mentally ill' man who police say also opened fire on two other people and mowed down a neighbor with his car. Atlanta police arrested and charged 22-year-old Gaelen Newsom with attempted murder, three counts of aggravated assault and two counts of possession of a firearm during a crime in connection with the weekend crime spree. The first shooting was in the 1200 block of West Wesley Road in Buckhead, Atlanta's richest section, which has been making a push to form its own police force and secede from the rest of the city amid skyrocketing crime rates.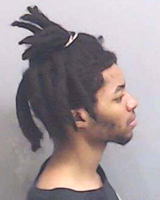 Police ID suspect accused of shooting Buckhead jogger, ramming pedestrian with car. Atlanta police released the identity of a suspect they believe shot at joggers in Buckhead, wounding one, on Saturday [6/5/2021] before pinning a pedestrian between his car and a truck a few hours later. Police said 22-year-old Gaelen Newsom is the suspect in the two apparently connected crimes. He's currently facing criminal attempt to commit murder, aggravated battery and possession of a firearm during the commission of a crime. He's currently in Fulton County Jail.
Police name man responsible for shooting at joggers and striking a pedestrian. Investigators have identified Gaelen Newsom, 22, as the man responsible for Saturday morning's incidents in the Buckhead area and he now faces a slew of charges. Police said they have identified the jogger who got shot as Andrew Worrell and he is in stable condition. [...] APD said they while investigating they found multiple shell casing inside the suspect's vehicle and made the connection that this was the possible suspect from the shootings throughout the morning.
Atlanta 'defund the police' backer has car stolen — by kids in broad daylight: reports. An Atlanta city councilman — who is aiming to be the city's next mayor — had his car stolen by children in broad daylight Wednesday [5/27/2021], according to reports. Councilman Antonio Brown was attending a ribbon-cutting ceremony at an event in northeast Atlanta around noon when at least four kids jumped into his car and took off, FOX 5 of Atlanta reported. [...] The incident occurred amid a recent crime wave in the city. Brown, who joined the city's mayoral race less than three weeks ago, is running on a campaign of "reimagining public safety," the paper reported. Last year, he voted in support of an ordinance to withhold $73 million from the budget of the Atlanta Police Department. The ordinance was narrowly voted down.
Mayoral Candidate who voted to Defund Police had [his] car stolen right in front of him. This goofball just had his car stolen right in front of him by a bunch of kids! This is great. This is exactly what you get for voting to defund the police.
A leftist police-defunding pol gets his car stolen out from under him in Atlanta. There's nothing like a leftist getting a taste of his own medicine. Which brings us to Atlanta, where a Antonio Brown, an Atlanta city councilman and mayoral candidate, got his car stolen out from under him, following his vote to defund the Atlanta police department.
Judge Orders Physical Review of Fulton County Ballots — Expert Witness Testified High Percentage Discrepancy in Ballot Batches. There are approximately ten plaintiffs in an ongoing lawsuit about the election and ballot tabulation in Fulton County (Atlanta), Georgia. The state and local officials had been denying access to the physical ballots, only permitting a review of low resolution scanned images. However, an expert testified a disparity of approximately 21% (of those "low resolution" absentee ballot batches) from what the state reported to what the auditors were able to see. A large number of the scanned ballots appear to have been counted twice. The only way to really tell if any of the batches contained duplicated or photocopied ballots would be to look at the physical ballots (preferred) or to look at high-resolution images of the physical ballots. Today [5/21/2021] a Georgia judge agreed to allow the plaintiffs to review the physical ballots in a process yet determined (future order forthcoming). The custody of the ballots will remain under the control of the Fulton County election officials, but the auditors will be permitted access to them. This could be significant as there are 145,000 specific Fulton County absentee ballots at issue.
Atlanta Road Rage Shootings Are Troubling, But How Bad Is The Problem? [Scroll down] First, there are 26 cases of a driver shooting at another driver this year, which sounds like a lot, but there are a lot of variables missing from this discussion. For one thing, out of how many cars? Between I-75, I-85, and I-285 alone I saw tens of thousands of different vehicles, plus many more on the state highways and local roads. I mean, the population of Atlanta is almost half a million people, plus all the people driving through the city on their way to somewhere else. If there are just 26 cases of such shootings, that actually sounds like it's still fairly rare, all things considered.
Viral Video Shows White Mother Brutally Beaten By A Obese Black Woman While Her Little Baby Tries To Save Her — No Media Outrage. This morning [5/18/2021] a brutal and racist video surfaced. The video is filmed in some food chain store, people online claim that is Pizza Hut! In the video, there is an obese black woman brutally beating a white woman and dragging her like yesterday's thrash before literally stomping on her head. [Video clip]
Woman Is Brutally Assaulted, Dragged By Her Hair By Another In Front Of Child At Little Ceasers. This was the horrific scene at a Little Ceasers in Atlanta when a woman was brutally assaulted while a young child tries to help her. It is very hard to decipher what the attacking woman wrote on her social media but the assault seems to stem from the white woman having the assaulting woman's child at her house and not answering the front door when she came looking for her but it also can be from giving the little girl a ride. The English is so poor, it is hard to tell but it seems these two women live in the same neighborhood and the white woman is friendly with her assaulter's child, the girl trying to help her. [Video clip]
Keisha Lance Bottoms won't seek second term as Atlanta mayor. Keisha Lance Bottoms, the first-term Atlanta mayor who rose to national prominence this past year with her stern yet empathetic televised message to protesters but has struggled to rein in her city's spike in violent crime, will not seek a second term in office, Bottoms announced on Twitter on Thursday night [5/6/2021].
Atlanta Police Officer Who Fatally Shot Rayshard Brooks in Wendy's Parking Lot Is Reinstated by Civil Service Board. Late on Wednesday [5/5/2021], a decision was handed down by Atlanta's Civil Service Board ordering the reinstatement of fired Atlanta Police Officer Garrett Rolfe. Rolfe was terminated on June 13, 2020, after he fatally shot Rayshard Brooks when Brooks turned and fired a Taser at Officer Rolfe who was chasing him through the parking lot of a Wendy's fast-food restaurant. Rolfe was later charged with second-degree murder by the Fulton County District Attorney on the basis that the Taser fired at Rolfe by Brooks was not a dangerous weapon, and Rolfes' response with deadly force was a criminal act under Georgia law.
Board reverses termination of Atlanta police officer charged with killing Rayshard Brooks. The Atlanta Civil Service Board has reversed the termination of Atlanta police officer Garrett Rolfe, charged in the shooting death of Rayshard Brooks. "Due to the City's failure to comply with several provisions of the Code and the information received during witnesses' testimony, the Board concludes the Appellant was not afforded his right to due process. Therefore, the Board GRANTS the Appeal of Garrett Rolfe and revokes his dismissal as an employee of the APD," the statement read.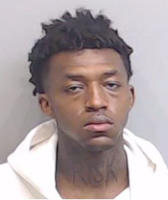 Arizona murder suspect who escaped at Atlanta airport captured. After a massive manhunt that lasted nearly 16 hours, an Arizona murder suspect who escaped police Thursday morning [4/29/2021] near Hartsfield-Jackson International Airport is back in custody. J'Saan Carlos Strover was arrested about 11:30 p.m. after being spotted by a television news reporter who was covering his escape. A Channel 2 Action News reporter saw the man dart into some bushes in the College Park area, not far from where he first went missing. Police were called and Strover was quickly surrounded and taken into custody, the news station reported. [...] He is wanted in Maricopa County on murder and aggravated assault charges in connection with a Feb. 19 double shooting that left one man dead and another injured at a Phoenix bar, Arizona-based AZfamily.com reported.
Coca-Cola GC who pushed law firms on diversity resigns post after less than a year. Bradley Gayton, who joined the Coca-Cola Co as general counsel in September and made headlines for requiring its law firms to staff its matters with diverse lawyers or lose its business, has resigned, the beverage giant said in a Wednesday [4/21/2021] filing. Gayton will now serve as an outside consultant to Coca-Cola's chief executive, the Atlanta-based company said in a statement and a filing with the U.S. Securities and Exchange Commission. [...] Gayton's new consulting agreement is non-exclusive and expires at the end of next April. Under its terms, he is set to receive a lump-sum, $4 million "sign-on make-whole" payment this month and an additional $8 million combined in monthly installments, the filing said.
A bill would carve 'Buckhead City' out of Atlanta. Here's what could happen next. Now that a bill has been introduced to make Buckhead its own city, a study could be underway soon to determine if such a move is viable. On the last day of the legislative session last month, state lawmakers filed a bill to form "Buckhead City" out of a portion of Atlanta known for its wealth, luxury shopping and political influence. Because new cities must be approved by the Legislature over at least two sessions, it will be November 2022 at the earliest before voters in Buckhead could have a say on its creation. It could face stiff opposition under the Gold Dome, but Buckhead cityhood proponents have already begun working to raise money and do the research needed to justify a new city.
Some Thugs Decide To Catch Fights Instead Of Flights At Atlanta Airport, Police Has To Use Taser To Stop. Several people are facing charges after a wild fight ended in the use of Taser at the Atlanta airport. According to Atlanta police, three people were attempting to enter the TSA checkpoint on Tuesday morning at Hartsfield-Jackson Atlanta International Airport. One of the passengers didn't have identification, which led to an argument between the group and the TSA employee, police said. [Video clip]
Trumping Jussie Smollett: Elites Deconstruct the Atlanta Murders. Fake news imitates reality, as mainstream media competes with itself in distorting what happened in Atlanta. The commentary surrounding the Atlanta shooting appears to be more fake than actor Jussie Smollett's insane hoax that he was attacked by Trump supporters on the streets of Chicago. But just as nearly everyone who was not wilfully blind saw through Smollett's terrible acting, the media's "white racism" angle on the horrifying Atlanta murders exceeded reductio ad absurdum levels. What made the professional Left — now featuring Asian American elites — explode with gleeful fury was the emergence of a perfect racist enemy — a white, male, religious zealot who had just purchased the murder weapon. Such a perpetrator now justifies Asian American elites, who tack hard Left, to ignore the unpleasant reality of black on Asian crime.
Boulder Massacre Is Just as Much a Hate Crime as the Atlanta Spa Shootings. In Atlanta, Robert Aaron Long went on a shooting rampage at 3 different massage parlors, killing 8. Six of those 8 victims were Asian American women. There was an almost universal outcry in Atlanta against the "hate crime," although Mr. Long gave no indication he harbored any animus toward Asians. President Joe Biden also said "hate" was the Atlanta shooter's motive. [...] That reference to "words have consequences" is a direct slap at Donald Trump, who said mean things about the Chinese Communists following the discovery that COVID-19 probably originated in Wuhan, China, last year and he's now being blamed for the anti-Asian violence.
Who's really committing this sudden spate of anti-Asian hate crimes? Robert Long in Atlanta must have been motivated by racial hatred because...well, just because — because he is white! And a Christian! Law enforcement, including the FBI, cannot find proof that it was a hate crime, but it must have been! Well, let's look at some facts. Blacks commit a far higher proportion of hate crimes against Asians than do whites. According to the FBI, in 2019, there were 205 hate crimes against Asians, of which 46% were committed by whites and 15% by blacks (for some reason, the Department of Justice, the FBI's parent organization, says 52.5% were committed by whites and 23.9% by blacks in 2019). In either case, using either the FBI or the DoJ statistics, since whites are 73% of the U.S. population and blacks 12.7%, whites are greatly underrepresented among the perpetrators of anti-Asian hate crimes.
Does the Media Really Know the Atlanta Shooter's Motive Better Than He Does? On Tuesday [3/16/2021], a gunman targeted three massage parlors in the Atlanta area, killing eight people and wounding one more. Police arrested a suspect, 21-year-old Robert Aaron Long, who confessed to the shooting, claiming he had been motivated by a sexual addiction and aimed to remove "temptation." However, since six of the eight victims were Asian American women, leftist commentators, Democrats, and legacy media outlets rushed to the conclusion that Long's true motive was anti-Asian hatred tracing back to "white supremacy." Many noted the rise in anti-Asian harassment during the COVID-19 pandemic.
When The Narrative Replaces The News. This story's coverage is proof, it seems to me, that American journalists have officially abandoned the habit of attempting any kind of "objectivity" in reporting these stories. We are now in the enlightened social justice world of "moral clarity" and "narrative-shaping." Here's the truth: We don't yet know why this man did these horrible things. It's probably complicated, or, as my therapist used to say, "multi-determined." That's why we have thorough investigations and trials in America. We only have one solid piece of information as to motive, which is the confession by the mass killer to law enforcement: that he was a religious fundamentalist who was determined to live up to chastity and repeatedly failed, as is often the case. Like the 9/11 bombers or the mass murderer at the Pulse nightclub, he took out his angst on the source of what he saw as his temptation, and committed mass murder.
FBI Director Says Atlanta Shooting 'Does Not Appear' Racially Motivated. FBI Director Christopher Wray told NPR Tuesday's Atlanta-area shootings that killed eight people — six of whom were Asian-American — do not seem to be linked to race, backing up local police who say the alleged shooter was probably motivated by a sex addiction rather than racial animus, a theory that's drawn skepticism and pushback from some corners.
Atlanta's richest neighborhood Buckhead pushes for secession and its own police force as city-wide crime explosion sees murders soar 80%. Residents in a wealthy Atlanta community are trying to create their own police force as part of a push for secession as the city is rocked by a crime wave with murders up 80 percent so far this year. The Buckhead Exploratory Committee, made up of residents of the city's richest neighborhood of Buckhead, are looking to break away from the city in the wake of a surge in violent crime that has left people 'genuinely concerned for their safety.' In recent months, home surveillance footage captured the moment a man sprinted to reach the safety of his home as a car pulled up with a man brandishing a rifle.
Armed Citizen Stops Robbery Suspect at Chick-fil-A in Atlanta: Police. An armed person stopped an attempted burglary in Atlanta this week, police said. On March 8 around 3:03 p.m., officers responded to a Chik-fil-A on Peachtree Street. "Upon arrival, officers spoke with witnesses who stated a black male walked inside, produced a firearm and demanded money from several employees. The employees fled and the suspect exited the business a short time later. Several nearby citizens confronted the suspect as he was leaving. One of the citizens was armed and at some point, during the confrontation, the citizen fired several shots. The suspect ran on foot and was apprehended nearby, by the citizens and held until police arrived," the Atlanta Police Department said in a preliminary update sent to The Epoch Times. "The suspect's weapon was recovered. No one was struck by the gunfire and charges are pending against the robbery suspect. No charges have been filed against the citizen and the investigation continues," the department added. The suspect was identified as Willie Gloston IV, 23.
Georgia Governor Sues Atlanta Mayor over Mask Mandate. Georgia Governor Brian Kemp has filed a lawsuit against Atlanta Mayor Keisha Lance Bottoms and the Atlanta City Council challenging the city's decision to mandate masks and revert to phase one reopening guidelines. The lawsuit calls the city's new mask requirements "void and unenforceable" and asks a judge to block Bottoms from issuing any orders or press releases imposing a mask mandate or enacting other restrictions that are stricter than the state's.
A Black DeKalb neighborhood, a 'racist Exxon' and a 66-day protest. Rahim Sivji leaves the register, walks back to the stockroom and sits on a waist-high pillar of Sprite. He leans his elbow on a slightly taller stack of Coke and takes a deep breath. Sivji has owned this Exxon station at the corner of Flat Shoals and Gresham roads — southwestern DeKalb County, not far from East Atlanta proper — for more than two decades. He's still there seven days a week, does a little bit of everything. He says he wants to die working. But on this warm day in late February, he says he's under contract to sell the store. The departure is something short of voluntary. For 66 days last fall, protesters were on the sidewalk outside the store, warning away would-be customers with a simple message borne on signs big and small: "BOYCOTT THIS RACIST EXXON."
Cops: Teens shot while breaking into car outside SE Atlanta Waffle House. Two teenage boys were shot Monday evening when a man spotted them trying to break into his car outside a southeast Atlanta Waffle House, authorities said. Officers were called to the intersection of Flat Shoals and Fayetteville roads about 10:30 p.m. to tend to the injured boys, Atlanta police spokesman Officer Steve Avery said. Each had a gunshot wound to the leg. According to investigators, the teens were trying to break into a car at the Waffle House on Memorial Drive when the vehicle's owner, 32-year-old Bryant Mayner, noticed and came outside. Mayner pulled out a gun and began shooting toward his vehicle, striking the 13-year-old and 14-year-old, Avery said.
Pair charged with shooting woman who shushed them in movie theater. Two suspects sought in the shooting of a movie-goer who shushed them in an Atlanta theater have been arrested, police said. Camyrn King, 20, and Yvonne Crawford, 22, were arrested in Indiana by the US Marshals Service for allegedly shooting a woman in the shoulder after she asked them to quiet down inside an AMC theater in Atlanta in January, police said Wednesday [2/17/2021]. The two women, who were charged with aggravated assault and possession of a firearm during the commission of a crime, will be extradited back to Atlanta, department officials said.
Democrat star Atlanta mayor Keisha Lance Bottoms admits she doesn't know how to stop alarming crime wave. Atlanta Mayor Keisha Lance Bottoms, a rising star in the Democratic Party who was recently considered for a position in President-elect Joe Biden's cabinet, is coming under fire for her administration's handling of a surge in violent crime in her city. Saying she was 'open to suggestions' on stopping the crime wave, the mayor was on the defensive over the holiday weekend after three people were fatally shot in the city, bringing Atlanta's homicide count to its highest in more than two decades. A 7-year-old girl who was shot in the head by a stray bullet after Christmas shopping with her family in Atlanta has died, marking another fatality in a city suffering from a spike in gun violence.
Report: Atlanta sees highest homicide rate since 1990. Atlanta, Georgia is seeing record-breaking homicide rates amid a rise in violent crime across the nation. According to Atlanta police, there have been more than 130 homicides in 2020, which makes it the deadliest year for Georgia's capital since 1990. The number of confirmed homicides currently sits at 131, which is exponentially higher than the 90 murders reported at the same time last year. There has been a 46 percent increase. Crime statistics of the city's layout show the largest increase has been seen in the 'downtown' and 'midtown' areas, with a massive spike of 317 percent reported.
Floyd County terminates election director after state audit uncovers uncounted votes. Floyd County's Board of Elections voted Thursday [11/19/2020] to fire its executive director after elections officials discovered hundreds of ballots were left uncounted before the county's initial certification. The Secretary of State's Office initially asked for Floyd Chief of Elections Clerk Robert Brady to step down after officials discovered the uncounted votes. The board met for little more than an hour Thursday afternoon in a special meeting, which resutled in Brady's terminiation. Officials cited at least two reprimands that Brady received in the past six months as the reason for his firing.
Man shoots at suspects during attempted robbery at Neiman Marcus. Atlanta Police have detained two people at Lenox Mall after multiple shots were fired early Friday evening [10/16/2020]. Around 4:45 p.m. an off-duty officer was flagged down by a witness who stated a person was being robbed inside Neiman Marcus. The victim told the officer he checking out at the cash register when he was attacked by multiple Black males in an attempt to steal his bag. During the attack, the victim pulled out a weapon and shot at the four suspects.
Atlanta activist spent $200G in Black Lives Matter donations on house, personal expenses: FBI. The FBI has arrested the founder of a Black Lives Matter group in Atlanta on fraud and money laundering charges. Sir Maejor Page, 32, was accused Friday of misappropriating $200,000 in donations he solicited through Facebook on behalf of Black Lives Matter of Greater Atlanta, Fox 5 Atlanta reported Friday [9/25/2020]. Page was arrested in Toledo and released on bond after appearing before a judge via video. He did not immediately return messages Saturday from Fox News.
The Left's New Martyrology. Fulton County, Georgia district attorney Paul Howard charged police officer Garrett Rolfe with "murdering" Rayshard Brooks after Brooks discharged a taser at Rolfe and apparently Rolfe's partner. This is despite the fact that Howard himself depicted a taser as a deadly weapon as defined by Georgia law. The prosecutors argued that the taser was no longer dangerous as Brooks had discharged it twice. It is doubtful that Rolfe kept count in all that confusion. The extreme left used the opportunity to take up where General Sherman left off in 1864 by burning part of Atlanta and killing an 8-year-old girl whose black life was clearly as meaningless to them as police captain David Dorn's was to thugs in St. Louis. Killing people is such a wonderful way to tell us how much lives of any color really matter to one's cause, isn't it?
Georgia: Marjorie Greene's Democrat Opponent Drops Out of House Race, Will Move Out of State. It's all but certain that Marjorie Greene will be the next representative of Georgia's 14th District in Congress. Greene's long-shot Democrat opponent, Kevin Van Ausdal, announced Friday on Twitter that he was ending his campaign and moving out of the state.
Why Marjorie Taylor Greene's opponent quit the House race. Kevin Van Ausdal's uphill campaign for a U.S. House seat ended with a knock on his door late Wednesday [9/9/2020] while he was cooking dinner. It was a deputy sheriff, there to serve him divorce papers from his wife. As part of the proceedings, he would have to vacate the home they shared. After flirting with renting a nearby place, the Democrat decided to move in with family in Indiana — and abruptly abandon his congressional bid for an open seat against Republican Marjorie Taylor Greene.
Atlanta DA Who Charged Officer With Murder In Wendy's Parking Lot Shooting Gets Crushed In Re-Election Bid. Hopefully, everyone remembers Paul Howard, the District Attorney for Fulton County, Georgia, who charged Atlanta Police Officer Garret Rolfe with felony murder — a potential death penalty offense — after Rolfe shot and killed fleeing felon Rayshard Brooks. As Rolfe and another officer had moved to handcuff Brooks after placing him under arrest for drunk driving, Brooks began to fight both officers. In the course of the struggle Brooks managed to wrestle away the taser device belonging to one of them and began to flee. Rolfe chased Brooks across the parking lot and shot Brooks after Brooks had turned and fired the taser at Wolfe. Extensive video and audio of the entire incident, including from body cams worn by the officers has been widely seen.
Ex-Atlanta officer charged in Rayshard Brooks' death sues to get job back. The former Atlanta officer who fatally shot Rayshard Brooks during an arrest attempt has filed a lawsuit against the mayor and interim police chief seeking to get his job back. Garrett Rolfe contends his firing June 13, the day after Brooks died, violated the city's policy in the lawsuit filed in Fulton County Superior Court. Rolfe says in court documents that Brooks violently resisted arrest and the shooting was justified. The 27-year-old charged with felony murder and other charges is free on bond. But on Wednesday [8/5/2020], prosecutors said they will ask a judge to revoke bond for Rolfe, who traveled to Florida.
DC Mayor Exempts John Lewis Funeral Attendees From City's Quarantine Restrictions. Lawmakers who attended the funeral of late Rep. John Lewis (D-GA) in Atlanta earlier this week are exempt from Washington, D.C.'s, self-quarantine restrictions, according to District Mayor Muriel Bowser's office. According to the mayor's July 24 order, titled "Requirement to Self-Quarantine After Non-Essential Travel During the COVID-19 Public Health Emergency," any residents who travel to "high-risk" areas for "non-essential" reasons must self-quarantine for 14 days and monitor themselves for symptoms of the virus. [...] The order, which remains in effect at least until Oct. 9, goes on to define "high-risk areas" as "locations where the seven (7)-day moving average daily new COVID-19 case rate is ten (10) or more per one hundred thousand (100,000) persons." By such a metric, the entire state of Georgia is considered "high-risk," and a recent federal report listed it in the "red zone" because of its skyrocketing cases of the virus. Atlanta's Fulton County averaged 228 cases per 100,000 people in the past seven days, according to most recent statistics from The New York Times.
Indicted Atlanta councilman says he will not step down. Atlanta City Councilman Antonio Brown, who was indicted by a federal grand jury Wednesday [7/29/2020] on multiple counts of fraud, says he was not stepping down from his council seat. [...] The U.S. Attorney's Office said Brown allegedly lied about his income on applications to obtain loans and credit cards which he used for personal purchases — including a Range Rover and Mercedes Benz C300. Federal authorities also accused Brown of lying about being a victim of identity theft to defraud the financial institutions that gave him the money.
Atlanta ICE field office vandalized; street closed off for investigation. A group vandalized the Immigration and Customs Enforcement field office in downtown Atlanta overnight Sunday [7/26/2020]. Channel 2's Audrey Washington was at the scene off Ted Turner Drive, where federal agents and Homeland Security police were standing outside. The Department of Homeland Security, Department of Justice and immigration court offices are also located inside. Investigators are collecting evidence and working to determine the cost of the damage.
Rep. John Lewis Raised Millions While His District Starved. A lot of people have died in Georgia's 5th congressional district over the summer. Murders are up 240% in Atlanta in July. The victims include an 80-year-old retired mechanic and an 8-year-old girl. But only one man's death, that of Rep. John Lewis, who has been in Congress since 1986, has the media's attention. Unlike his fellow 80-year-old, Lewis never retired and had spent his entire life in politics. He went from working for the Voter Education Project, funded by the New World Foundation, to running for public office. In 1981, he won a spot on the Atlanta City Council, a post he continued drawing a pension from even as he was in Congress, and then it was on to the House of Representatives. Lewis has always claimed that his goal was to represent the "beloved community". As President Trump noted, the beloved community had seen better days, "Lewis should spend more time on fixing and helping his district, which is in horrible shape and falling apart (not to mention crime infested)."
Cops: 2 teens threatened people with guns for not buying water in Buckhead. Two teenagers face charges after authorities said they threatened people with guns for not buying water from them in Buckhead. The separate incidents took place along a half-mile stretch of Peachtree Road on Wednesday and Thursday afternoons, Atlanta police Sgt. John Chafee said Friday in a statement. About 3:30 p.m. Wednesday, officers were flagged down by a man near Peachtree and Piedmont roads, according to the statement. The man said a group of juveniles who had been selling water at the intersection assaulted him.
Georgia governor sues Atlanta mayor for defying order ending mask mandates. Georgia Gov. Brian Kemp is suing Atlanta's mayor after she defied his order that revoked mask mandates. Kemp filed a lawsuit against the state's capital city Mayor Keisha Lance Bottoms on Thursday for defying his earlier order eliminating mask mandates and pulling the city back to "phase one" of coronavirus restrictions. "This lawsuit is on behalf of the Atlanta business owners and their hardworking employees who are struggling to survive during these difficult times. These men and women are doing their very best to put food on the table for their families while local elected officials shutter businesses and undermine economic growth," Kemp said in a social media post on the lawsuit.
Suspect wanted for shooting death of 8-year-old Atlanta girl turns [him]self in. A suspect wanted for fatally shooting an 8-year-old girl in Atlanta over the Fourth of July weekend has turned himself into authorities. Julian Conley is facing a felony murder charge and another for aggravated assault in connection with the death of Soercia Turner. His attorney, Jackie Patterson, confirmed the 19-year-old suspect turned himself into authorities on Wednesday [7/15/2020], one day after warrants were issued for his arrest.
An outrageous prosecution in Atlanta turns scandalous. The charge of murder brought against Garrett Rolfe, the Atlanta police officer who shot and killed Rayshard Brooks, seemed dubious the moment it was filed. On examination, it became clear that the prosecution is outrageous. The D.A., Paul Howard, Jr., brought charges before the Georgia Bureau of Investigation completed its investigation. And, as Andy McCarthy has shown, Howard's felony murder theory is ludicrous on the facts of this case. The prosecution also appears to be politically motivated, and not just as an attempt to appease a mob. Howard is running for reelection. Reportedly, he was trailing in the polls, weighed down by allegations of sexual harassment and corruption. The state ethics board is investigating the corruption charges. Throwing the book at Officer Rolfe was likely a desperation move to secure Howard's reelection.
Georgia expands criminal probe into DA in Rayshard Brooks case — who's now on his third explanation on subpoenas. Did Paul Howard fraudulently issue grand jury subpoenas against the two officers in the Rayshard Brooks case — and touch off weeks of violence and "blue flu"? The local Fox News affiliate reported a few days ago that Georgia attorney general has asked the state's Bureau of Investigation to find out how Howard managed to issue the subpoenas when the grand jury was not in session. The GBI had already opened a probe into Howard for an alleged kickback scheme with former mayor Kasim Reed, and it also adds to the tension between the Fulton County DA and the GBI.
Criminal Investigation Expanded Into District Attorney Who Charged Officers In Rayshard Brooks Shooting. The Georgia Bureau of Investigation has reportedly expanded its criminal investigation into Fulton County District Attorney Paul Howard as new questions emerge about the grand jury subpoenas Howard's office issued in the case involving the death of Rayshard Brooks. Georgia Attorney General Chris Carr has asked the GBI to expand the scope of its current investigation regarding Howard after Carr learned about subpoenas Howard's office issued regarding Officer Garrett Rolfe and the use of force against Brooks, whom Rolfe shot after he resisted arrest and fired a taser at him during a DUI arrest.
Atlanta cops release photos of [a] man with [a] rifle [...] wanted in connection to the July 4th shooting of eight-year-old Secoriea Turner. Atlanta cops have released images of a second armed person of interest who is wanted for questioning in connection to the fatal shooting of an eight-year-old girl. Police shared the photos that show the man near the scene where Secoriea Turner was shot dead on July 4 during protests outside the Wendy's where Rayshard Brooks was killed. Authorities said Secoriea was killed when gunmen opened fire on her mother's SUV while she was trying to drive through an illegal roadblock set up by protesters.
What 'Systemic Liberalism' Has Wrought. After another weekend of violence in Atlanta — where nearly three dozen were shot and five were killed, including an eight-year-old girl — Mayor Keisha Bottoms said "enough is enough." However, because her worldview is corrupted by modern liberalism — which is the case with the leadership in virtually every major U.S. city — she offered no real solutions for the recent epidemic of violence that plagues Atlanta. Georgia's Republican Governor Brian Kemp stepped in and ordered the activation of 1,000 National Guard troops in order to "protect state property and patrol" the streets of Atlanta. [...] Part of the problem in Atlanta — again, like we now see in so many large, Democrat-led U.S. cities — is plummeting police morale. [...] As a result, police officers have been targeted for violence and mayhem simply for wearing their uniforms and doing their jobs. In addition, police officers have been targeted — and unjustly fired — by their superiors. This has been the case in Atlanta.
Atlanta Mayor: Okay, Now That I Have The Virus, Everyone Has To Wear Masks. As we learned over the holiday weekend, Atlanta Mayor (and potential Biden running mate) Keisha Lance Bottoms has been diagnosed with COVID-19. Her husband has tested positive as well. While she reportedly remains asymptomatic, she maintains that she has "no idea" where or when she could have been exposed to the novel coronavirus. As I asked at the time, is it possible she might not have contracted the disease if she'd worn a mask more often? Perhaps she's taken that possibility to heart because it was announced this week that she was signing an order to make masks mandatory in her city. And yesterday [7/8/2020] she did just that.
Insane 4th Of July Street Party In Atlanta Turns Into Madness When Bullets Fly. Atlanta police said they responded to multiple shootings throughout the city during the fourth of July weekend. Police reported at least 25 people were shot in six separate incidents. [Video clip]
Do the lives of innocent city residents not matter? In Atlanta this weekend, an 8-year-old girl was shot and killed while riding in a vehicle with her mother. The driver was trying to enter a parking lot where a group of people had illegally placed barricades. Someone in the group reportedly opened fire. Elsewhere in Minneapolis, a pregnant woman was shot while in her car. Doctors were able to deliver and save her child, but the woman died shortly thereafter. And in Seattle, where a teenage boy died last week, another young woman was killed after a car drove into a group of protesters on a closed highway. We don't know much about the perpetrators or their politics, but we do know this: Violence will continue to escalate in cities that refuse to check and put down lawless behavior.
Atlanta mayor calls for citizens to stop 'shooting each other' after murder of 8-year-old near BLM protest site. In an impassioned press conference Sunday night, Atlanta Mayor Keisha Lance Bottoms issued a full-throated call for citizens to stop "shooting each other up on our streets," after an 8-year-old girl was shot and killed on the Fourth of July near a Wendy's that has become a flashpoint of anti-police Black Lives Matter (BLM) protests in the city. Bottoms, a Democrat who is considered a potential running mate for Joe Biden, made the remarks as she fought through tears — and the nation endured a new bout of urban carnage. Sixty-three people were injured and 17 killed in Chicago, including two children, over the weekend; and in New York City, 44 were hurt and at least six killed.
The Editor says...
People who shoot at each other don't care what the mayor says. One could easily suspect that the mayor is pretending to be outraged about the violence only because she is being considered for the office of Vice President — right behind a President who has one foot in the dementia ward already. Her record as the mayor of a Democratic hell hole isn't much to brag about.
So Incredibly Evil: Armed Protesters Occupying Area Near Atlanta Wendy's Reportedly Shoot and Kill Little Girl. This is about as evil as you can get and a horrible story to have to report. According to police, 8 year old Secoriea Turner was riding in a car with her mom and an adult friend when car turned off the interstate near the Wendy's in Atlanta where Rayshard Brooks was shot by the police. They were trying to enter a parking lot to turn around but were stopped by people who were illegally blocking the entrance. Protesters had been illegally occupying the area since the killing of Brooks. An armed group of black males surrounded the car. At some point in the interaction, someone in the group shot into the car, killing the little girl.
Atlanta Mayor Drops Reality Bomb: It's Not Police Shooting up Communities, It's Community Members. After Atlanta Police abandoned their posts due to Atlanta's leadership turning their back on them, crime skyrocketed and shootings became relatively common. They became so common that 8-year-old Secoriea Turner was shot and killed on Saturday when a group of people shot up the car she was riding in as they passed by the same Wendy's where Rayshard Brooks was killed. Atlanta Mayor Keisha Lance Bottoms gave a press conference on the atrocity committed for no good reason. During her small speech, she pointed out that all of these riots and crimes were supposed to be in reaction to the way police and society at large treated the black community but in truth, it's not the police that are shooting up the communities, it's members of the community.
After [a] Little Girl [was] Killed at [a] Protester Location Near Wendy's in Atlanta, Now Three More People [have been] Shot. We brought you the horrible story on Sunday [7/5/2020] that "protesters," who had been occupying a parking lot near the Atlanta Wendy's where Rayshard Brooks was killed by the police, shot and killed a little eight-year-old girl, Secoriea Turner. She was in a car with her mom and a friend when they pulled off the interstate and turned into the parking lot to try to turn around but they were stopped by "protesters" who were illegally barricading the parking lot. Armed men surrounded the car. An altercation ensued and police say two men were involved in shooting into the car, killing the child.
Police: 14 people shot during fireworks at Atlanta intersection. Over a dozen people have been injured after a shooting during a party at a northeast Atlanta intersection, police say. Officers were called to the 200 block of Auburn Avenue around 1 a.m. Sunday [7/5/2020] after reports of multiple people shot. According to police, the incident happened when a large group of people gathered at an intersection to watch fireworks and celebrate.
Vandals target Georgia State |Patrol headquarters in Atlanta. The Georgia State Patrol headquarters in southeast Atlanta was vandalized early Sunday [7/5/2020] by a group accused of setting off at least one firework inside the building. A spokesperson for the Georgia State Patrol told FOX 5 that shortly after 1 a.m. a group of between 60 and 100 masked protesters approached the building on United Avenue. Video at the scene showed several dozen people outside and the sound of drums being played in the background. Smoke could be seen through a glass window of the building after the red flash that looked to be coming from inside.
Have we reached the point at which self-defense is a crime? Atlanta police officer Garrett Rolfe has been charged with felony murder for killing Rayshard Brooks, who first attacked Rolfe and a fellow officer and then stole a taser that he fired at Rolfe. Fulton County district attorney Paul Howard is fighting for re-election while under investigation for "funneling" at least 140,000 city dollars to himself.
Are Those High-Profile Prosecutions Set Up to Fail? [Scroll down] On the heels of these curious actions comes the June 12th shooting of Rashard Brooks by police officers in the parking lot of a Wendy's restaurant in Atlanta, Georgia. Again you have multiple videos. Mr. Brooks clearly starts the physical altercation attacking both officers who are attempting to place him under arrest for DUI. Brooks steals one of the officer's Taser and while fleeing, turns and fires it directly at an officer's face. Under Georgia law, a Taser is considered a deadly weapon. Fearing for his life, the officer returns fire, striking and killing Brooks. To most of us, it seems like an obvious case of self-defense. On June 17, I watched in utter amazement as the Fulton County District Attorney Paul Howard held a press conference to announce the charges against the police officer that shot Rayshard Brooks. [...] As I listened to Howard pile on charge after charge, I began to wonder if he was watching the same set of videos that the rest of us were looking at? It is evident to me that there is very little likelihood that they are going to get a grand jury indictment. And if they do, there is even less chance that a jury is going to hand down a conviction.
2 More Arrested In Atlanta Wendy's Arson Following Rayshard Brooks Death. Atlanta Fire Investigators, with assistance of law enforcement agencies, arrested two additional suspects overnight in connection with the Wendy's fire — which was started after Rayshard Brooks was shot and killed by an Atlanta police officer. Chisom Kingston, 23, and John Wade, 33 are charged with 1st Degree Arson and have been booked into the Fulton County Jail.
A Will to Overthrow the United States. On June 12, less than a month after the killing of George Floyd, another white police officer, Garrett Rolfe, in Atlanta, Georgia, shot and killed a black man, Rayshard Brooks. The police officers were arresting Brooks for drunk driving, and after a cordial exchange with the officers, he unexpectedly resisted arrest, and seized a Taser from one of the officers. He began to run, but when he turned and fired the Taser at Rolfe, Rolfe shot and killed him. Rolfe was dismissed from the police force without due process, and charged with felony murder, which potentially carries the death penalty. Although video recordings of the event were widely broadcast, District Attorney Paul Howard tried to claim that Brooks was calm and "cheerful". He added that a Taser is not a deadly weapon — after having said a few weeks earlier that it was.
Atlanta cop borrows bike, helps catch skatepark murder suspect. A murder suspect in a shooting near the Old Fourth Ward skatepark was arrested Tuesday after an Atlanta police officer borrowed a man's bicycle and chased him on the Beltline, authorities said. Nicholas Fonseca, 21, was wanted in connection with the death of 37-year-old Andrew Scott Callahan, who was shot multiple times Sunday evening near the skatepark, AJC.com previously reported. [...] Body camera footage released Wednesday [7/1/2020] shows two officers running in the direction of the suspect before one of them borrowed the bike from a passing cyclist. [Video clip]
Atlanta airport sees delays after TSA agent tests positive for coronavirus: reports. Travelers using one of America's busiest airports faced delays Wednesday after a Transportation Security Administration agent tested positive for the coronavirus. The diagnosis prompted officials at Hartsfield-Jackson Atlanta International Airport in Georgia to shut down the airport's main security checkpoint for a thorough biohazard cleaning, FOX 5 of Atlanta reported. Long lines were seen at the airport's North Checkpoint after travelers were rerouted there, according to the station.
Atlanta Detective Sides With Officer In Defense Filing For Rayshard Brooks Case, Says Brooks Would've Been Charged On 10 Counts. In a defense filing for former Atlanta Police Officer Garrett Rolfe, who has been charged with felony murder in the Rayshard Brooks case, the Atlanta Police Department homicide detective assigned to the case, Al Hogan, sided with Rolfe, noting that he would have brought 10 charges against Brooks had he survived the incident. "Atlanta PD detective assigned to the [Rayshard Brooks] investigation says he would have charged Brooks — not Rolfe — with 10 counts, including multiple felonies," posted Philip Holloway, a legal analyst for WSB Radio. Captioning a screenshot of Hogan's letter, Holloway noted: "Usually law enforcement are witnesses for the state but this is from a defense filing."
Why no outrage? Atlanta shootings surge, but it's not the cops. The exchange was surreal, a sign that the wheels may be falling off public safety in Atlanta. Fittingly, it happened Monday during the City Council's Public Safety Committee hearing as council members and interim Police Chief Rodney Bryant were grappling with the unrest plaguing the city. Councilman Antonio Brown, who represents the district just west of downtown, was getting ready to speak in the virtual meeting when he told the chief: "I was just notified there was a young man who was just shot and killed at 377 Westchester Boulevard. Can you get a unit out there? He's been on the ground and there's no police who have come. He's dead already, he's on the ground and the residents have put a sheet over him and the police still haven't arrived." It sounds like Afghanistan: Can you please come and pick up the body?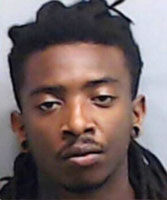 Atlanta man accused of arson, inciting a riot during 1st night of protests granted bond. An Atlanta man charged with arson, damaging property and inciting a riot during the city's first night of demonstrations last month was granted bond Friday afternoon [6/26/2020]. Dramerius Jeffries faces several charges in connection with the May 29 protests after he was seen standing on a burning police car and a defaced sign outside the CNN Center, authorities said. Those charges include arson, inciting a riot, criminal damage to property, reckless conduct and obstruction of law enforcement by using threats or violence, Fulton County Jail records show.
No-cop zones — recipe for destruction based on this vicious lie. The police-free protest zones popping up across the United States are built upon a vicious lie — namely, the claim that most police departments by their very nature are thoroughly corrupt and racist and beyond the reach of reform and repair. Nothing could be further from the truth. And in the upcropping of these free-for-all protest zones, we are witnessing an embrace of lawlessness and anarchy that can only produce the bitter fruits of death and destruction. Atlanta appears to be the most recent city in which protesters are attempting to establish such a lawless zone. On Tuesday night [6/23/2020], three men with guns told Fox News that police were unwelcome in the Atlanta neighborhood surrounding the Wendy's restaurant where a police officer fatally shot Rayshard Brooks on June 12 after the man resisted arrest and pointed a stun gun at police.
Rayshard Brooks' girlfriend, 29, is arrested for 'setting fire to the Wendy's' where he was shot dead by cops. Rayshard Brooks girlfriend has been arrested on suspicion of setting fire to the Wendy's where he was shot dead by cops on June 12. Natalie White, 29, was taken into custody in Atlanta, Georgia, on Tuesday afternoon after handing herself into the authorities. Police issued an arrest warrant for her on June 20 and shared surveillance footage of her inside a store.
'Blue Flu' as Atlanta Police Walk Out. Will Other Pushbacks Follow? Last week reports trickled in on Wednesday of Atlanta police synchronizing a refusal to come into work or calling out sick, dubbing the event a "Blue Flu." The walkouts are suspected to be a response to the murder charge assigned to a fellow officer following the killing of Rayshard Brooks before an investigation was concluded. Trying to minimize the PR damage, the Atlanta Police Department formally tweeted that it wasn't a "walkout," but a "call out," adding that they had confidence that operations would be maintained.
Arrest warrant issued for woman who allegedly set Wendy's in Atlanta on fire. An arrest warrant was issued on Saturday by Atlanta fire officials for a 29-year-old woman accused of setting fire to a Wendy's restaurant hours after Rayshard Brooks was seen on surveillance video fatally shot by a police officer. Natalie White was charged with first-degree arson by Atlanta Fire Rescue Department Fire Investigators for torching the Wendy's on University Avenue on June 13.
Atlanta investigators identify suspect in Wendy's arson case. Atlanta arson investigators said Saturday they've identified a female suspect who is being sought in connection with a Wendy's fire that was set after the shooting death of Rayshard Brooks. The Atlanta Fire Department obtained an arrest warrant for Natalie White, 29, for first-degree arson, which is considered a felony in the state of Georgia, Fox 5 reported. White's face was captured on video surveillance and shared during a news conference on Tuesday at a fire station on Manford Road.
Atlanta police department morale "is down ten-fold," Mayor Keisha Lance Bottoms says. Police brutality protests in the Atlanta area intensified this week after 27-year-old Rayshard Brooks was shot and killed by a police officer Friday night. Since the officers involved in the case have been relieved of their duties and charged for Brooks' death, the police department has seen a surge in fellow officers calling out of work — and Atlanta Mayor Keisha Lance Bottoms says police morale "is down ten-fold." In an interview with CNN anchor Chris Cuomo on Wednesday [6/17/2020], the mayor said that police morale around the country is down.
Rayshard Brooks was a menace to society. On June 12, 2020, Rayshard Brooks, 27, fought with two police officers and grabbed one of their taser guns. As he ran away, he turned to try to shoot Rolfe, and Rolfe shot him in self-defense. Brooks had, among other things, four previous charges of obstructing a police officer, cruelty to children, and domestic violence. It made no sense why Brooks would fight the police until you look at his criminal history. The following are interactions he had with law enforcement. On 08/22/2016, he was sentenced to twelve months in jail and to three years' probation on each of the five felony counts, which were to be served concurrently. On 12/20/2018, an arrest warrant was issued for him regarding his last arrest. The police were called when Brooks was drunk and fell asleep in his car, blocking traffic at a drive-through restaurant. Being drunk would have been another probation violation. If he had been arrested, he could have been sent back to jail.
Do Black Feelings Matter Too Much? Atlanta was burning two weeks ago after a white cop in Minneapolis killed a black criminal who resisted arrest. Now it's burning again over a white Atlanta cop shooting and killing a black criminal who resisted arrest. On Friday night [6/12/2020], police responded to a call about a black male who was sleeping in his car while in the drive-thru lane of a Wendy's restaurant just south of downtown. After police arrived, the suspect, 27-year-old father of four Rayshard Brooks, allegedly failed a sobriety test. Footage shows him actively fighting the two white cops who tried to arrest him. He seized a Taser from one of the police and then ran. While running, he turned back and pointed the Taser at the cop, who responded by shooting him. It's all on film — and none of it matters. Of course, there's no "national discussion" about the plague of black males resisting arrest, even though that's been a feature in every last one of these high-profile Race Porn cases. That's because at this moment in the USA, black feelings matter more than anything else. An unwarranted concern for black feelings — don't EVER make them angry — may be the wrecking ball that obliterates this country beyond repair.
What Type of Fool Shoots a Cop With a Taser or Wrestles Him for His Gun? [Scroll down] Well, I watch the video, and I cannot believe what I am seeing. I see a very peaceful scene in which a cop seems to be restraining or arresting a fellow, no controversy. And then the fellow suddenly breaks loose from the cop and starts running away. Who does that? Honestly, what sane person breaks away from a cop restraining him and starts running away? That is crazy. [...] This is real life, not the movies. Despite the doughnut jokes and the movie scenes, cops are fit enough to be on patrol. If they fall behind the guy, they have guns. They can summon more cars, helicopters. What kind of person does this? So then I was really focused on the video, as the possible culprit starts fleeing the cop. And then I saw something that seemed so crazy that I replayed the video eight times because I kept not believing what I thought I was seeing. I really did. Eight times. So I kept playing it over and over again. Get this: the guy, as he is fleeing from the cop, turns around and shoots something at the cop. It looks like a Star Wars-type saber or something from a kid's video game because it emits this kind of spark of light being fired at the pursuing cop. Only later did I learn that the guy had grabbed the cop's taser and was firing it at him. [...] What does one expect will be the outcome?
DA says cops made no attempt to save Rayshard Brooks, instead kicked him. Let's go to the videotape. After announcing yesterday that Garrett Rolfe, the officer who shot Rayshard Brooks, would be charged with felony murder, Fulton County District Attorney Paul Howard introduced what he termed "another important consideration" in the case. He went on to assert that the two officers involved ignored an "Atlanta policy that requires that the officers have to provide timely medical attention" to the victim, emphasizing, "for some period of two minutes and twelve seconds, there was no medical attention applied to Mr. Brooks." [...] It's not clear what video Howard was watching, but it was obviously not the one that follows, recorded on Rolfe's body cam, which had become free during the struggle. In the clip, provided courtesy of the Daily Mail, the voice of the officer can be plainly heard repeating over and over, "Mr. Brooks keep breathing. Keep breathing for me." Stills from the same video show the two officers leaning over the prone body of Brooks, administering CPR.
Fulton DA hopes putting cops in jail will keep him in office. It's as plain as the spectacles on Paul Howard's face: The Fulton County district attorney is bastardizing his office to hang on to his job. Wednesday's news conference where Howard announced charges against two Atlanta cops was a travesty. It was a wounded candidate using the death of a man killed by police to weave together a series of bald-faced prevarications and obfuscations to get past a challenger who has him on the ropes. Before the George Floyd, Breonna Taylor, Ahmaud Arbery and now Rayshard Brooks protests and disturbances, Howard's 24-year career as DA looked like toast. There were allegations of sexual impropriety with subordinates, and the GBI is criminally investigating him for paying himself $195,000 of city of Atlanta money funneled through a nonprofit he headed, one set up to combat youth violence. A week before the June 9th primary, Howard moved quickly to criminally charge six Atlanta cops who used Tasers on two college kids.
In Rayshard Brooks' killing, prosecutor's rush to charge cop raises serious questions. "As many of you know... a Taser is considered as a deadly weapon under Georgia law." Those are the words of Fulton County District Attorney Paul Howard two weeks ago — before he announced murder charges Wednesday against the fired Atlanta police officer who shot and killed Rayshard Brooks on Friday during a confrontation outside a Wendy's restaurant. Howard's adamant pronouncement that a Taser is a deadly weapon came in an unrelated criminal case and was made in front of television cameras and microphones. His words will surely come back to haunt him as he attempts to prosecute former Officer Garrett Rolfe on 11 criminal charges including felony murder, which carries the death penalty. The law of self-defense in Georgia is clear: deadly force may be met with deadly force. In fact, deadly force can be used to defend against force that is likely to cause serious bodily injury.
An outrageous prosecution in Atlanta. The Fulton County DA's decision to charge officer Garrett Rolfe with murder struck me as highly dubious. [...] As [Andrew] McCarthy points out, the DA, Paul Howard, Jr., recently deemed a taser a deadly weapon under Georgia State law. Howard made this statement when it was a police officer's use of a taser that was in question. But, if anything, a taser is more deadly in the hands of a non-policeman. At least police officers are trained to use tasers safely. Howard's charging of Rolfe isn't just unfounded, it is transparently political — an attempt to appease a mob. Why else would he bring the charges so quickly, before the Georgia Bureau of Investigation has completed its investigation?
Brooks Shooting: The Political Prosecutor Caves In to the Mob. If you broadcast that you are willing to be bullied, then you invite the mob to rule. When the mob rules, you get brass-knuckles politics, not justice. You get a hyper-political county prosecutor, under the corruption microscope as he desperately seeks reelection, filing trumped-up, mob-driven charges before the actual investigators have a chance to finish their work. You get a capital murder charge against a police officer who returned fire after being shot at with a taser by a fleeing suspect. A taser that the fleeing suspect, a criminal with a violent history, stole from the police while they attempted to arrest him on a well-founded charge. A taser being the very weapon that the same prosecutor, just days earlier, had deemed a deadly weapon under Georgia State law. But of course, that was then, when the same prosecutor was addressing the use of tasers by police. This is now, when a criminal used a stolen taser on police. In mob-stricken Atlanta, the prosecutor says the latter use of deadly force is no threat at all.
Officer Charged With Felony Murder In Rayshard Brooks Shooting Responds Through Legal Team. Former Atlanta police officer Garrett Rolfe, involved in the shooting of Rayshard Brooks at a Wendy's parking lot last week, was charged with felony murder on Wednesday. On Thursday [6/18/2020], Rolfe's legal team released a statement defending his "justified" actions.
Stepmother Of Police Officer Charged In Rayshard Brooks Shooting Fired From Her Job. Company Releases Statement. Fox News host Tucker Carlson reported on Thursday evening [6/18/2020] that the stepmother of Atlanta police officer Garrett Rolfe, the officer who allegedly shot and killed Rayshard Brooks, has been fired from her job at a mortgage company in the area. "Until today, his stepmother, her name is Melissa Rolfe, was the HR director at a place called Equity Prime Mortgage in Atlanta, Georgia," Carlson said. "But today, she was let go. She's no longer in that role, apparently she was fired and her only crime was being officer Rolfe's stepmother."
What Happens When the Cops Have Had Enough? What would you do if a split-second judgment at your job left you facing the death penalty? That question was doubtless on the minds of the many Atlanta police officers who called in "sick" Wednesday evening. Whole zones reportedly went radio silent. The call-out was a response to charges in the case of officer Garrett Rolfe's killing of Rayshard Brooks, a black man shot while resisting arrest after passing out drunk in a Wendy's drive through. The shooting resulted in Rolfe's dismissal, the Atlanta police chief's resignation, and an arsonist setting fire to the Wendy's. But that was not enough for Democratic district attorney Paul Howard, who faces an uphill reelection battle amid two separate investigations for graft, and who on Wednesday charged Rolfe with 11 counts, including felony murder. For this, Howard emphasized, Rolfe could face the death penalty.
Georgia Bureau Of Investigation says wasn't consulted before charges announced in Brooks killing. The Georgia Bureau of Investigation says it wasn't notified in advance about the criminal charges announced Wednesday on the two Atlanta police officers charged in connection with the fatal shooting of Rayshard Brooks and that the bureau's investigation has yet to be concluded. The charges were announced at a press conference by Fulton County District Attorney Paul Howard. "The GBI was not aware of today's press conference before it was conducted," the bureau tweeted. "We were not consulted on the charges filed by the District Attorney."
DA Said Taser Was 'Deadly Weapon' Just Days Ago, Now Says Firing Taser At Cops 'Not A Threat'. The problem with people who vote for Democrats is that they want everything both ways. They are highly inconsistent. The worst part is they want you to do as they say, not as they do. For example, the district attorney of Atlanta said just two weeks ago that a taser was a "deadly weapon." He said this because an officer fired off the taser. However, when Rayshard Brooks stole a taser from a cop before he was shot a killed, the DA is singing an entirely different tune.
Reports Pouring in that Atlanta Cops Are Walking Off the Job After Officer Charged With "Felony Murder" of Rayshard Brooks. It looks like the mayor of Atlanta is starting to get worried about all the cops that are not showing up for work. It's called the "Blue Flu," and they're protesting because one of their own was just charged with felony murder and is facing the death penalty for doing his job. Mayor Keisha Bottoms is so desperate to get cops to show up that she's trying to remind them that she got them a raise.
The Atlanta Police Arrest is a Political Stunt. Paul Howard, the District Attorney for Fulton County, Georgia, has charged Atlanta Police Officer Garrett Rolfe with felony murder in the death of Rayshard Brooks. Felony murder could get the death penalty. There are some details you may not be aware of. First, Paul Howard is under investigation by the Georgia Bureau of Investigation for allegations that Howard has supplemented his income inappropriately through a non-profit. Second, as a result of the investigation, Howard is fighting for his political life. He is currently struggling in a runoff election to keep his job. As a result, Howard is playing up the situation to help him win. Third, the Georgia Bureau of Investigation is required to conduct an investigation of any officer-involved shooting. That investigation has not yet concluded, the report has not been written, and the District Attorney did not consult with or seek advice from the GBI prior to filing charges. That is highly, highly unusual.
Atlanta Police Show Why We Need The Second Amendment. Police in Atlanta demonstrated the need for civilians to be able to protect themselves last night when a large number of officers allegedly failed to report for overnight shifts. This morning the Atlanta Police Department has disputed the extent of the walkout, telling 11 Alive News that the reports were "inaccurate," but Atlanta's mayor said last night that there were insufficient officers to patrol the city. "We do have enough officers to cover us through the night," Mayor Keisha Lance Bottoms (D) told CNN. "Our streets won't be any less safe because of the number of officers who called out." The officers were reportedly upset over the decisions to fire and prosecute the two officers involved in the death of Rayshard Brooks over the weekend. Brooks's death reignited protests and violence in the city.
Atlanta cops continue to call out sick and every officer is given a $500 bonus for civil unrest shifts. Atlanta police officers are still reportedly calling in sick to work in protest of charges against the cop who fatally shot Rayshard Brooks, as it's announced every officer will receive a $500 bonus for working amid civil unrest. On Thursday [6/18/2010] the Atlanta Police Department saw cops continue to call out of work, in protest of 11 charges, including felony murder, announced Wednesday against fired officer Garrett Rolfe. Despite the call outs, the police force shared a statement insisting it's able to handle all emergency calls.
Black ex-cop: Murder charge in Atlanta case 'miscarriage of justice'. Felony murder, possibly leading to the death penalty, is among 11 charges filed against one of the Atlanta police officers involved in the June 12 death of Rayshard Brooks in a Wendy's parking lot. "We've concluded, at the time Mr. Brooks was shot, that he did not pose an immediate threat of death or serious physical injury to the officer or officers," Fulton County District Attorney Paul Howard Jr. said at a news conference Wednesday [6/17/2020]. Garrett Rolfe was fired while fellow officer Devin Brosnan has been reassigned. Brosnan faces three charges, including aggravated assault. Rolfe also was charged with aggravated assault, with some charges connected with a stray bullet that struck a bystander's occupied vehicle.
Angry Atlanta police belie department's claim all is well. The Atlanta Police Department denied Thursday [6/18/2020] that police were not responding to calls in reaction to the charges Wednesday against two officers in the death of a 27-year-old black man who resisted arrest. However, a police union director confirmed CNN sources saying some officers were refusing to leave their precincts unless a fellow police officer required backup and others were calling in sick. On Wednesday, Fulton County District Attorney Paul Howard Jr. announced a charge of felony murder, possibly leading to the death penalty, among 11 filed against Atlanta police officer Garrett Rolfe in the June 12 death of Rayshard Brooks in a Wendy's parking lot. Fellow officer Devin Brosnan faces three charges, including aggravated assault. Defenders of Rolfe argue he fired at Brooks only after Brooks resisted arrest, wrestled with the officers on the ground, fled and fired at them with a deadly weapon, a Taser he had stolen from the officers.
Atlanta Police Officers Not Responding To Calls In Multiple Zones, Comes After D.A. Charged Officer With Murder In Rayshard Brooks Case. Police officers in the Atlanta Police Department are reportedly not responding to calls in multiple zones which comes after the department acknowledged that they were experiencing a higher than usual number of police officers calling out prior to the start of their shifts. The news comes after Fulton County District Attorney Paul Howard announced felony murder charges against officer Garrett Rolfe on Wednesday for his involvement in the death of Rayshard Brooks, who was driving drunk, resisted arrest, got into a physical altercation with police, took a taser from a police officer, tried to run, and fired a taser in Rolfe's direction. The Georgia Bureau of Investigation said that its investigation into the incident was not complete when the charges were announced and that it was not consulted by Howard.
Atlanta PD Stage Walkout While Mayor Asks Them To "Keep Their Commitment". Atlanta got its first brief look at what abolishing the police looks like after their officers walked off the job overnight in protest of charges in the Rayshard Brooks killing. Entire shifts reportedly walked out and neighboring jurisdictions reportedly refused to assist Atlanta except to back up officers on the job, although the city tried to downplay the wildcat action.
Atlanta Police Walking Off the Job After Fulton County Prosecutor Charges Officer Garrett Rolfe. A considerable element of the Atlanta Police Department are leaving their posts in the wake of the controversial criminal charges filed against Officer Garrett Rolfe, who was recently fired from the department after a shooting of a man many are claiming was legally justified. Rolfe shot and killed Rayshard Brooks when attempting to arrest the 27-year old for suspicion of driving under the influence. The latter had resisted arrest and taken Officer Rolfe's taser device, deploying it against him as he fled the police before being shot.
Scores of Atlanta cops call out of work after ex-officer charged in Rayshard Brooks death. The Atlanta Police Department said it saw an uptick in the number of officers calling out of work on Wednesday night [6/17/2020] — hours after local prosecutors announced charges against the ex-cop who shot and killed Rayshard Brooks. "The department is experiencing a higher than usual number of call-outs with the incoming shift," the Atlanta PD tweeted. "We have enough resources to maintain operations and remain able to respond to incidents." Earlier Wednesday, Fulton County District Attorney Paul Howard announced felony murder charges against ex-officer Garrett Rolfe — who was fired Saturday after shooting Brooks twice in the back during a scuffle outside a Wendy's restaurant. Rolfe, 27, will face 11 charges in all, and could be sentenced to death if convicted.
Atlanta Police Union Head: 'It's the Worst Day in Law Enforcement in the City of Atlanta That's Ever Been'. The fallout from the Rayshard Brooks' saga continued in Atlanta on Wednesday night on the heels of Fulton County, GA District Attorney Paul Howard's announcement that former Atlanta Police Officer Garrett Rolfe, the suspect in Brooks' death, was facing 11 charges. Vince Champion, southeast regional director of the International Brotherhood of Police officers, who functions as the head of the police union for the city of Atlanta, acknowledged during an interview with Atlanta's FOX 5 morale within the Atlanta Police Department had hit a low, which backs up a similar claim made by Mayor Keisha Lance Bottoms on CNN earlier.
Are we about to see the second Burning of Atlanta? Atlanta citizens had better hope that history does not repeat itself, this time because Atlanta police officers are so horrified by the eleven charges the Fulton County District Attorney Paul Howard filed against Garret Rolfe, who shot Rayshard Brooks, they're engaging in a sick out. Without the police, the whole of Atlanta is a sitting duck for every criminal out there. So here's what we know: Despite the media's usual claim that a man who died while fighting the police was a beloved family man, Rayshard Brooks might not have been such a nice person. When he died, he was on probation for a 2014 four-count conviction, with a seven-year prison sentence: False Imprisonment, Simple Battery/Family, Battery Simple, and Felony Cruelty/Cruelty to Children. He'd already violated his probation once, which resulted in his going back to prison for a year in 2016. Brooks' criminal history does not mean he deserved to die. It merely explains why he went from compliant to violent in his interactions with police: Brooks knew that his being arrested for DUI would send him back to prison for violating his parole. In his drunken state of mind, he thought he could avoid that fate by fighting the police and running away.
Chick-fil-A's Dan Cathy asks white Christians to repent of racism. White Christians should repent for racism and fight for their black brothers and sisters, Chick-fil-A's CEO urged, after weeks of protests over police brutality and the death of Rayshard Brooks. Cathy spoke about racism in America during a 70-minute roundtable discussion Sunday at Passion City Church in Atlanta.
Cops Overcharged in Rayshard Brooks Shooting. Fulton County District Attorney Paul Howard held a big, fat showboating press conference yesterday, putting on a mini-trial for the media and the voters, announcing charges for the officers involved in the shooting of Rayshard Brooks. Former police officer Garrett Rolfe was charged with 11 counts, including felony murder and aggravated assault with a deadly weapon. Outrageous. If you watch the video, what you see is a perfectly polite and calm exchange, Brooks resisting arrest, putting up a serious fight, attacking the two police officers in the fight, grabbing an officer's taser, pointing it and trying to use it before he was shot and killed. Was Rolfe threatened by these actions? I would say so. Why did Brooks resist arrest? That's a provocative move and a physical one. It's Brooks that escalated the situation, if he had just not resisted arrest he would still be alive. We need a national conversation on not resisting arrest.
It's Spreading: Over 40 LAPD Transit Officers Call Out on Wednesday, After 43 Skipped Work on Monday. Fulton County District Attorney Paul L. Howard, Jr. announced charges on Wednesday afternoon [6/17/2020] in the death of Rayshard Brooks last weekend at a Wendy's restaurant in Atlanta. Brooks was killed by police after resisting arrest, wrestling with the police, punching one officer in the face, stealing the officer's taser and then firing on the officers. Eleven charges were announced including felony murder by the officer involved in the shooting of Rayshard Brooks.
It's A Political Trap — Outgoing Atlanta DA Sets-Up Successor For Problems. Fulton County, Georgia, District Attorney Paul Howard Jr., held a press conference earlier this afternoon to announce eleven charges against police officer Garrett Wolfe for the shooting death of Rayshard Brooks. The shooting took place at a local Atlanta Wendys. In what appears to be a decision heavily influenced by local politics, DA Howard is charging officer Garrett Wolfe with felony murder; an unlawful killing with malice, forethought and specific intent. It looks like Howard is purposefully making a mess. [...] There is something rather unusual about the way DA Paul Howard framed the encounter between the police and Rayshard Brooks, because CCTV video and body-cam footage do not support the district attorney's version of events. Obviously in a courtroom the defense is going to replay the DA statements while they run simultaneous footage of Mr. Rayshard Brooks resisting arrest, fighting with police and ultimately taking one of the officers' tasers to use as a weapon.
Former Atlanta Officer Gets Felony Charges for Killing Rayshard Brooks. Fulton County District Attorney Paul Howard Jr. announced Wednesday that former Atlanta Police Officer Garrett Rolfe faces felony charges in the fatal shooting of Rayshard Brooks. According to WSBTV, Rolfe faces "11 counts including felony murder and aggravated assault, criminal damage to property, and violations to his oath of office." Howard is recommending no bond for the officer, citing his choice not to provide medical assistance for over two minutes and for kicking Brooks on the ground after the fatal shooting.
'Higher than usual number' of Atlanta officers call out of work. A "higher than usual" number of Atlanta police officers failed to show up for work Wednesday night [6/17/2020], hours after the Fulton County District Attorney announced criminal charges for two accused in the death of Rayshard Brooks. "The department is experiencing a higher than usual number of call outs with the incoming shift," Atlanta police posted on social media. "We have enough resources to maintain operations and remain able to respond to incidents."
Rayshard Brooks was on probation for four crimes — including cruelty to children — and faced going back to prison if charged with a DUI. Rayshard Brooks was on probation and faced going back to prison if he was charged with a DUI, DailyMail.com can reveal. It was the fear of incarceration that likely caused Brooks to panic in the face of imminent arrest and caused him to make a break for it. Brooks was shot and killed on Friday, June 12 when cops received a 911 call to the Wendy's at University Avenue in Atlanta. Brooks was drunk and asleep at the wheel of his car and blocking the fast food restaurant's drive-thru lane.
Atlanta police chief resigns after cops fatally shoot Taser-wielding black man. The victim of a fatal police shooting in Atlanta had moments earlier fired a Taser at one of the cops chasing him, newly released surveillance footage showed Saturday [6/13/2020] — as the city's chief of police resigned less than a day after the incident. Early reports of the altercation that killed Rayshard Brooks, 27, Friday night had indicated Brooks, who was black, was unarmed. But the Georgia Bureau of Investigation, which is probing the troubling shooting, released surveillance video Saturday that, officials said, prove otherwise. In fact, the new video shows a fleeing Brooks turning and firing the police Taser he'd just grabbed off one of the two cops he'd been grappling with.
Rioting Protesters Torch Atlanta Wendy's Where Black Man Was Shot and Killed by Police. Rioting protesters set fire to an Atlanta Wendy's Saturday night. The fast food restaurant was the scene of the deadly police shooting Friday night of a black man, 27-years-old Rayshard Brooks, as he resisted and fled from arrest with a Taser he stole from an officer. Brooks, who was being arrested after being found passed out at the wheel of a car in line at the Wendy's drive-thru and allegedly failed a field sobriety test, was shot by police when he turned and aimed the stolen Taser at an officer as he fled. Atlanta police Chief Erika Shields resigned Saturday afternoon over the shooting.
Stacey Abrams previews new talking points: 'man was murdered because he was asleep in a drive-thru'. Democrat Stacey Abrams argued that there is "legitimacy" to angry riots in Atlanta and claimed police "murdered" a man this weekend "because he was asleep in a drive-through." The failed Georgia gubernatorial candidate spoke with ABC's George Stephanopolous about renewed protests amid the death of Rayshard Brooks, the 27-year-old black man who was shot by Atlanta police after resisting arrest and taking an officer's taser gun.
Here's the rest of the story:
Dan Bongino on police shooting in Atlanta: 'Well, what would you do?'. According to the Georgia Bureau of Investigation (GBI), police responded to a complaint about a male "parked in the drive thru" at a Wendy's "asleep, causing other customers to drive around the vehicle." The report said police had the man perform a field sobriety test, which he did not pass. At that point, officers attempted to take the man, later identified as 27-year-old Rayshard Brooks, who is black, into custody. He "resisted and a struggle ensued," which led to an officer attempt to use a taser. Brooks "grabbed and was in possession of" the taser. In a subsequent follow-up to its original statement and report, the GBI affirmed: "new videos indicate that during a physical struggle with officers, Brooks obtained one of the officer's Tasers and began to flee from the scene." "Officers pursued Brooks on food and during the chase, Brooks turned and pointed the taser at the officer. The officer fired his weapon, striking Brooks," said the GBI report.
Ben Carson dominates Chris Wallace interview with a flawless answer to every question. While speaking Sunday morning with Fox News host Chris Wallace, Housing and Urban Development Secretary Ben Carson was repeatedly peppered with questions that were typical of an anti-Trump administration, anti-conservative anchor. For instance, Wallace brought up the fatal police shooting of a black suspect in Atlanta. But why would he bring that up with someone who works for HUD, not the Department of Justice? Nevertheless, Wallace wondered whether the shooting was justified. "Was it appropriate to use deadly force against someone whose original offense was that he sleep asleep at the drive-through lane at a Wendy's?" he asked. Carson replied that he's not sure and made it clear an investigation would be needed.
The Editor says...
Fake news alert: The dead man's "original offense," as Chris Wallace knows, was not the offense that got him killed.
Far greater detail:
The Atlanta Wendy's Officer Shooting: Justified Use of Force. [Scroll down slowly past the details] To reiterate: within a two-second time period, Mr. Brooks transformed his destiny. Mr. Brooks decided to shoot a taser at Ofc. Rolfe, who was chasing him while also holding out a taser pointed at Mr. Brooks. Only after Mr. Brooks points and shoots the taser at the officer is when the officer shifts from holding a taser to taking out his firearm. Mr. Brooks continues to hold out his arm and to point it at the officer, looking back at him, trying to aim his taser. At this point, the men are pointing arms at each other. Ofc. Rolfe then shoots, causing Mr. Brooks to drop his arm down. The second and third shots bring Mr. Brooks to the ground. Yes, the bullets entered Mr. Brooks' back. That is how he was positioned while threatening the officer. But no, the back entry point of the bullets does not in itself transform the incident into a murder. Ofc. Rolfe acted in self-defense. Georgia law does not impose on him a duty to retreat.
Black Georgia sheriff says shooting of Rayshard Brooks by Atlanta police was 'completely justified'. Burke County, Ga. Sheriff Alfonzo Williams argued Tuesday that Atlanta police officer Garrett Rolfe was "completely justified" in using lethal force against 27-year-old Rayshard Brooks, whose death has sparked a new round of protests and controversy over policing and racial discrimination in the U.S. Brooks was shot as he attempted to flee Rolfe and another officer, Devin Brosnan, who had attempted to arrest Brooks after he failed a sobriety test. Brooks had stolen one of the officers' Taser and attempted to fire it in Rolfe's direction as he ran. "This is the third law enforcement agency I've been head of," Williams, who is black, told CNN. "Every agency I've gone to, I've required every officer who carries a Taser to be Tased with it, so that you understand the incapacitation."
---
Earlier news from Atlanta with no connection to the shooting of Rayshard Brooks:
Drive-by shooting in Atlanta neighborhood leaves 2 dead, 5 injured, police say. Two people were killed and at least five others were injured in a drive-by shooting in an Atlanta-area neighborhood on Saturday, authorities said. Officers responded to the Edgewood neighborhood in northeast Atlanta around 5:45 p.m. after shots were fired into a crowd of people, FOX5 Atlanta reported. Five victims were found at the scene and rushed to the hospital in serious condition, police said, according to the station. Two other victims were driven to the hospital before police arrived.
Shots were fired in an Atlanta mall following a dispute in the food court. Holiday shopping took a violent turn Saturday when shots were fired at Cumberland Mall in Atlanta following a dispute in the food court, police said. Police responded to the incident at 1:18 p.m., according to a statement from the Cobb County Police Department. Police determined that it was an isolated incident, and those involved knew each other, the statement said. [Video clip]
The Editor says...
When gunshots erupt at a shopping mall, and a stampede ensues, does it matter if it's an "isolated incident?"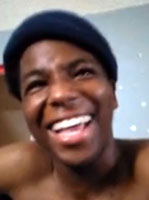 Guns, gangs, teens, and pizza deliveries from hell. The video that was evidence in a Fulton County criminal case is disturbing [...] A slight, shirtless boy waves his seemingly massive handgun and enthusiastically recounts robbing and shooting a pizza delivery man in July 2017. De'Quandre Weaver, age 14 at the time and seemingly without a shred of remorse or even comprehension of his grave misdeed, gleefully narrates the details of his escapade to gales of off-screen laughter. Weaver uses sound effects to mimic the crack of the gun and the squeal of the tires, and he employs facial expressions to show his victim's shock and terror as the man realized he'd been shot. The wounded deliveryman, 19-year-old King Melton, sped away, leaving the robbing crew with two pizzas, cheesy bread and cans of Orange Crush.
Protesters in standoff with police on Atlanta highway. Protesters in Atlanta, Georgia marching against police brutality have shut down Interstate-75 and the northbound side of Interstate-85, where a large police presence is preventing them from advancing further. Meanwhile, in Baton Rouge, Louisiana, some arrests have been made in protests there. Thousands of people rallied in Atlanta, Georgia and Baton Rouge, Louisiana on Friday to protest the recent police-involved deaths of Alton Sterling and Philando Castile, both African-American men, in Louisiana and Minnesota respectively.
Atlanta protesters in tense, peaceful standoff with troopers. A group of protestors engaged in a standoff with Georgia State troopers for hours Friday night. After an earlier protest in and around Centennial Olympic Park ended, this group marched to Williams Street near the Downtown Connector. State troopers gathered in force to form a line to keep the protestors from marching onto the highway.
Thousands of protesters block highway in Atlanta in march against police brutality. Black Lives Matter protesters have been sprayed with tear gas in Phoenix after a march against police brutality spiraled out of control. Police also fired bean bag rounds and pepper spray at the protesters, who were seen running away and shielding their eyes.
The Breakdown Of Law In American Cities. On March 20, 2019 the Atlanta Chief-of-Police announce that stores in Buckhead were out of luck if they called to report shoplifting. Reasons given were that the city is 300 officers short of what they need and that shoplifting calls take up too much officers time. There is an hour and a half of paperwork and then the time required to transport anyone arrested. Apparently other crime is high enough that they have to pick and choose. So what are store owners and employees supposed to do? Why they should still report it and get it "counted" according to the Chief-of-Police but "they should also consider hiring and off duty cop that can "make sure the culprit is made to pay for his crime". [...] So they expect store owners to pay for private protection and enforcement from law enforcement offers while they are short staffed? Even if businesses could hire an off duty cop, there would not be enough to police all the stores that need help.
A Georgia man shot and killed 3 masked teens as they attempted to rob him at his home. A Georgia homeowner shot and killed three masked teens as they approached his residence with their faces covered, authorities said. The three victims, one 15-year-old and two 16-year-olds, were all from the area but did not live in the specific neighborhood they were in, the Rockdale County Sheriff's Office said. The teens approached three residents at the front yard of a home early Monday morning and attempted to rob them, authorities say.
Homeowner shoots and kills 3 masked men in possible 'stand your ground' case. A homeowner in Georgia shot and killed three young masked men at his home early Monday morning, according to Rockdale County Sheriff Eric Levett. Authorities identified the three deceased individuals as juveniles Monday evening — two 16-year-olds and one 15-year-old — but have not released their names. The sheriff's office told ABC News it waited to release information about the teens, all from Conyers, Georgia, until all three families were notified.
Serial rape suspect found after trying to join the police force hunting him. Cops hunting a serial rapist in Georgia found him right under their noses — when he tried to join their police force. Kenneth Thomas Bowen III, 24, only came into the spotlight when he joined the Clayton County Police Department's academy in 2018. He was fired after just a few months for lateness and constant lying. Officers later realized Bowen had been named a "suspicious" person after at least one of eight sex attacks that terrorized Jonesboro since 2015, according to the Atlanta Journal-Constitution. Detectives soon noticed the "striking resemblance" between Bowen's photo and police sketches, police said at a press conference.
Georgia businessman shot and killed in CVS parking lot while waiting for wife to finish errands. Georgia businessman and philanthropist was shot and killed in a CVS parking lot while he was waiting for his wife to complete her errands inside the pharmacy, police said. Jack Hough was sitting inside his parked car just outside the Gainesville store around 7:45 p.m. when the shooting occurred, according to the Gainesville Times. Police believe the suspect approached the 73-year-old Air Force veteran in a bid to rob and carjack him.
Carjack suspect sought in death of Georgia businessman, philanthropist, Air Force vet. A search was underway in the Atlanta area this weekend for a suspect in the shooting death of a well-known Georgia businessman and philanthropist who was killed Thursday night [2/7/2019] in an apparent carjacking attempt, authorities said. Jack Hough, 73, was sitting in his car while his wife shopped in a pharmacy when the suspect approached him around 8 p.m., according to reports. After a brief struggle, Hough was shot in the chest. [...] Gainesville, located about 55 miles northeast of Atlanta, has seen a spike in gun-related crimes in recent weeks.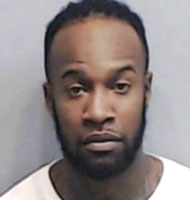 Georgia man convicted of murdering grieving man who bumped into him at bar. A Georgia man was convicted Thursday of murdering a grieving man who "accidentally bumped into" him at a bar last year. Torry Bowman, 33, was found guilty in the October 2017 killing of 25-year-old Alec Price, who had been mourning the death of his grandmother, the Fulton County District Attorney's Office announced.
Four women wanted for pummeling Applebee's waitress in Georgia, police say. Georgia police were on the hunt Friday [7/13/2018] for four women who they say started an all-out brawl at an Applebee's after their waitress bumped up against one of their knees. The wild fight was captured on surveillance footage late Tuesday night at one of the restaurant's locations in McDonough. "One suspect grabs a knife and cuts her in the arm and the other suspect punches her," McDonough Police Det. T.F. Spangenberg told FOX5 Atlanta.
This brave sixth grader recorded her teacher's ugly rant about Trump and minorities and told her story. A Georgia middle school teacher's rant about President Trump forced the school district to respond to an "extremely unfortunate" incident that was brought to light by a student. The Henry County school district responded to an audio recording of sixth grade teacher Johnetta Benton which was captured by one of her students at Hampton Middle School. Josie Orihuela began recording the audio once Benton began her lecture as she was introducing a video to celebrate Black History Month. The teacher reportedly gave students a 15-minute monologue about how "America has never been great for minorities," taking a jab at Trump's campaign slogan, "Make America Great Again." [Video clip]
Sixth-grade teacher delivers 15-minute rant claiming Trump's MAGA slogan is a call to bring segregation back. A sixth-grade teacher has delivered a shocking classroom rant claiming that President Donald Trump wants a return to segregation and accused white students of being the progeny of 'European' mass murderers. Student Josie Orihuela recorded the incident last month at Hampton Middle School near Atlanta, where social studies teacher Johnetta Benton was delivering a lesson for Black History Month. Josie began recording just after Benton turned off a film the class was watching and pronounced that that 'Make America Great Again' could be a precursor to 'trying to bring back segregation,' the student told Fox News.
Atlanta man arrested outside Pizza Hut with camouflaged mask and a small arsenal. An Atlanta man was arrested outside a Pizza Hut in possession of three handguns and hundreds of rounds of ammunition according to Griffin Police Department. Jeremy Arnez Eppinger, 26, was noticed by a witness who told police he was acting suspicious, hiding behind a retaining wall and wearing a camouflaged mask[.] He continued to look up at the Pizza Hut and crouch back down into hiding, the witness told Griffin Police, per the Atlanta Journal-Constitution. A few moments later, Eppinger jumped over the wall, pulling a handgun from his waist. As Eppinger walked towards the restaurant with gun in hand, he spotted the witness attempting to flee.
Alleged Gwinnett cop killer [was] found hiding in shed, police say. The man accused of killing a Gwinnett police officer was found hiding in a wooden shed wielding a lawn mower blade and was shot and killed after he refused to obey police commands, authorities said. After receiving information from a tipster on Tafahree Maynard's whereabouts, 75-90 police officers descended on a neighborhood in unincorporated Snellville, set up a perimeter and went house to house, Gwinnett Police Chief Butch Ayers said at a press briefing. After finding Maynard, police initially used a Taser. They shot after determining he had was armed with a mower blade. Police said the officers were five to six feet away from Maynard when he was shot. "The danger to the community is over," Ayers said.
Atlanta-area officer fatally shot; one suspect held, another sought, authorities say. Authorities outside Atlanta said Saturday [10/20/2018] that they had arrested one man and were looking for another in connection with the shooting death of a Gwinnett County police officer who was fired upon while responding to the scene of "a suspicious vehicle" hours earlier. A suspect identified as Isaiah Pretlow, 19, was arrested by the U.S. Marshals Service and was charged with aggravated assault in the death of Officer Antwan Toney, 30, police said at a news conference.
Daughter struck by subway train while trying to save mother. Horrified subway riders rushed to save a woman pushed in front of a commuter train in Atlanta, and the woman's daughter was struck by the train while trying to help, witnesses said.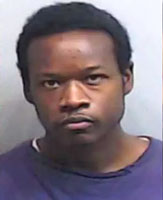 Man who pushed mother onto tracks at MARTA station identified. MARTA police have identified the man who allegedly pushed a woman onto the tracks at the Midtown MARTA Station Sunday, prompting a chaotic scene that ended with the woman's daughter critically wounded. Police identified the suspect as Christopher Patrick Brooklin, 28. He is charged with aggravated assault and battery in a public transit station.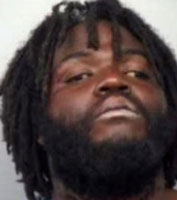 McDonald's patron barricades himself in bathroom, rips urinal off wall during police standoff. A man was taken into police custody at a McDonald's near Atlanta, Ga. after barricading himself in the bathroom Tuesday. Derrick Hall, 36, caused a standoff with police and a SWAT team at a Gwinnett County location of the fast-food chain, after employees reported he had a knife and was possibly doing drugs, according to Fox 5. Officers tried to get Hall to surrender peacefully but were unsuccessful. He began threatening the authorities and trashing the bathroom, pulling a urinal off the wall and breaking a water pipe. Hall is also accused of swinging his knife at the police.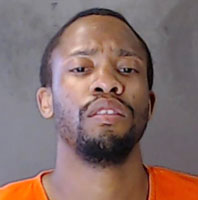 People like this should be locked up for life.
Ex-con killed teen sister for taking too long in the bathroom: detective. An ex-con stabbed his 15-year-old sister 53 times last month, killing her, because she took too long in the bathroom, a detective testified Monday [7/2/2018]. Gavin Henderson, 27, moved in last year with his mother and siblings at the Lacota Apartments in Dunwoody, Georgia, after being released from a Florida prison following a several-year stint for violent crimes. Henderson turned to his relatives because he had no other options, a Dunwoody Police Department detective testified, according to the Atlanta Journal-Constitution. But Henderson soon had alarming physical confrontations with his family, including pulling a knife on one of his sisters and a deadly dispute with another, Keaira Henderson, on June 18 — when he needed to use the bathroom and she apparently wasn't finished, Detective Jesus Moldonado testified.




Elementary school teacher charged with 2016 gang-related murders of 2 children. A Georgia elementary school teacher was charged last week with the murder of two children in a 2016 gang-related attack. Michael De'Sean White, 26, who works at Toney Elementary School in DeKalb County, was arrested Friday and charged with the killing of 11-year-old Tatiyana Coates and 15-year-old Daveon Coates. Clayton County police Maj. Tina Daniel told WSB-TV a police sketch of a man seen at the murder scene drawn by the Georgia Bureau of Investigation helped authorities make a case against White.

Customer punches store clerk over price of hair weave. Police near Atlanta, Georgia are looking for a woman who allegedly attacked a store clerk over the price of a hair weave. Surveillance video shows the customer throwing merchandise and punches in the Duluth store. Venus Beauty Supply workers say the Wednesday night confrontation began after customer Melissa Roper and her daughter didn't like the price of a weave, and the lack of customer service they apparently wanted. Roper's daughter threw the product at the clerk, then the clerk threw it right back.

Several shot at Atlanta train station. The shooting took place at about 4:30 p.m. [4/13/2017] at West Lake Station, according to WSB-TV. All of the victims were in their 30s, according to WSB. A suspect has been detained and there is an ongoing investigation, the Metropolitan Atlanta Rapid Transit Authority (MARTA) said in a statement, according to Reuters.

Customer unsatisfied with 'under-seasoned fries' throws food at workers. Clayton County Police Det. Sefan Schindler told WSB-TV Wednesday [3/15/2017] the woman was upset because she said there wasn't enough seasoning salt on her French fries at a Zaxby's restaurant in suburban Atlanta.

Woman shoots, kills home invasion suspect. A suspect in an alleged home invasion is dead after being shot by the owner of the home early Friday morning [9/16/2016]. [...] Gwinnett County Police Corporal Deon Washington tells CBS46 News that the suspect, identified as 28 year-old Antonio Leeks, kicked in the door of the home and awoke the homeowner. After grabbing her handgun, the homeowner went to investigate and saw three males coming through the door.

Woman Shoots Man Trying to Break Into Warner Robins Home. A woman shot a man trying to break into her home in Warner Robins early Friday morning [9/16/2016]. [...] 27-year-old Martiez Holmes is charged with criminal attempt to commit burglary and giving a false name. He was released from the hospital Friday.

Police: Georgia man killed in shootout with US marshals. A man suspected of shooting at Atlanta officers last week was shot and killed Friday [8/5/2016] after getting into a shootout with authorities trying to arrest him, a police spokesman said.

Black Lives Matter protesters interrupt Hillary rally. Protesters with the Black Lives Matters movement interrupted a Hillary Clinton rally in Atlanta on Friday [10/30/2015], where she planned to unveil her criminal justice reform plan. Members of the civil rights group in the crowd chanted "Black Lives Matters" and sang hymns throughout her speech.

Georgia teens storm school bus, attack elementary school kids. A pack of teens stormed onto a Georgia school bus and attacked several elementary students on board — including one who needed to be hospitalized, according to a new report. The four assailants — an 18-year-old non-student, a high school student and two middle school students — boarded the bus Monday morning when it made a stop only about a mile from Snapfinger Elementary School in Decatur, WSB-TV 2 reported. Several students were attacked, and one was taken to Children's Healthcare of Atlanta hospital, school officials told the station.

Young Thug accused of having 4 types of drugs, tons of cash in DeKalb. Atlanta rapper Young Thug was arrested over the weekend in DeKalb County after police said they found him and two other men in a car with drugs and nearly $50,000 in cash. The artist, whose real name is Jeffrey Lamar Williams, was charged with possession of marijuana with intent to distribute and possession of Xanax, codeine and ecstasy, along with co-defendant Cedric Jones. They were also charged with possession of guns while breaking drug laws. The arrests were Sunday [9/24/2017] in Brookhaven.

3 arrested in Atlanta fire underneath interstate bridge. Three people have been arrested in connection with the raging fire that collapsed a portion of Interstate 85 a few miles north of downtown Atlanta, crippling a major traffic artery in a city already known for dreadful rush-hour congestion.

Suspects connected to I-85 fire, collapse identified. Three people have been arrested after a massive fire under I-85 caused a huge chunk of the roadway to collapse Thursday, multiple officials confirm. The fire began in the middle of rush hour and brought Atlanta traffic on both sides of the busy Interstate to a complete standstill, as giant flames and plumes of black smoke billowed. It left motorists stranded on the the Interstate for hours as Georgia State Patrol Troopers worked to divert traffic and clear the roadway.

Atlanta bridge fire suspect was smoking crack before blaze began, warrant says. The homeless man accused of starting a fire that caused a section of a major Atlanta interstate to collapse was smoking crack before the blaze erupted, his arrest warrant shows. Basil Eleby, 39, was charged with first degree arson and criminal damage to property in connection to the fire, and is being held in Fulton County jail on a $200,000 bond. Eleby has been arrested 20 times since 2000, mostly on drug possession and drug trafficking charges, according to Fulton County jail records.

Gladys Knight's son accused of tax evasion as restaurants raided. Gladys Knight's Chicken and Waffles, an Atlanta dining institution that features Southern favorites and is named after the famed singer, was raided on Tuesday after Georgia's Department of Revenue accused the owner — Knight's son — of theft and tax evasion. Shanga Hankerson, Knight's son and the owner of the three Atlanta-area restaurants, "is accused of stealing over $650,000" in sales taxes and withholding taxes owed to the state, the agency said in a news release. "After penalties and interest the total exceeds $1 million," the department said.

See if you can guess what they all have in common.
83 Atlanta Public School Cheating Teachers "Unindicted Co-Conspirators" Will Not Be Punished. Those who opted for trial are a small fraction of the original 178 educators and administrators named in the governor's investigative report of teachers changing answers on the Criterion-Referenced Competency Test.

Two murder suspects, including a 14-year-old boy, shared photos brandishing a gun hours 'before the robbery and shooting death of a pizza delivery man'. Disturbing Facebook photos showing two murder suspects, including a 14-year-old boy, holding a gun that is believed to have been used in a pizza delivery driver's murder in Georgia were presented during a court hearing in the case on Friday [2/25/2016]. Reginald Lofton, 14, and Jermaine Young, 21, are accused of robbing and murdering Papa John's pizza delivery man Shane Varnadore on March 1 at an apartment complex in Gwinnett County, WSB-TV reported. Young and Lofton, who is being charged as an adult, face charges of felony murder, aggravated assault and armed robbery in Varnadore's shooting death. Varnadore, 28, was found dead from an apparent gunshot wound just before midnight, WSB-TV reported.

Nine arrested in giant street brawl that killed teen. Nine people are behind bars in Georgia charged with murder after a massive street fight caught on video. Police are investigating what sparked the brawl in a small town near Augusta that left a teenager dead. David Begnaud reports from outside Glenn Hills High School in Augusta, where some of the suspects are enrolled.

9 face murder charges in recorded after-school brawl in Georgia. It started out as a fistfight. Two girls — emboldened by bystanders alternately yelling out support or derision — went toe-to-toe in the residential street before they tumbled to the ground. It only got uglier from there. A two-minute cell phone video shot by a witness last week in Hephzibah, Georgia, captures the chaos as others join the fray, some wielding bats or pipes, others their fists. The driver of a black car targets two young men, narrowly misses them, and backs up on the subdivision lawn, striking another vehicle. In the end, an 18-year-old boy was mortally wounded.

The Editor says...
Notice that the bystanders all have cell phones with internal video cameras, and every gang fight is televised on the internet. Not to identify the suspects, of course, but to generate internet fame for the photographers. The lower class is preoccupied and driven by celebrity and fame.

A Deadly Fight Involving Up To 50 Teens Started With One 15 Year Old Girl. Authorities say nine people have been charged with murder and another is being sought after a teenager was stabbed to death in a massive, chaotic brawl that involved baseball bats, pipes, knives and other weapons near Augusta.

Rapper Bankroll Fresh killed at recording Atlanta studio. Fulton County Medical Examiner senior investigator Tami Sedivy-Schorder says 28-year-old Trentavious White, also known as rapper Bankroll Fresh, was found shot outside Street Execs Studio around 11 p.m. Friday [3/4/2016].

Atlanta girl shot during robbery for her hoverboard. WSB-TV reported Sunday [1/3/2016] the bullet came out the girl's side after it struck her in the back. Her brother Doryan Sanford said his sister was riding the hoverboard she got for Christmas and didn't realize she had been targeted by robbers. "He just said, 'Give it up,' and I said, 'What?' He pulled out a gun and put it to my face," Sanford told the station. "I pushed him back. That's when I tried to close the door and that's when the bullet came through and hit my sister." [...] There was no word on a description of the robbery suspects.

MLK's sister-in-law punched in face during attempted carjacking. "[The assailant] demanded her car and told her he was going to bust her in her mouth," said friend Lena Reid Morrow. Morrow said King refused to hand over her car. "Before she could say anything, he had hit her in the mouth and was looking to see where her purse was in the car. But he could not see that, so he turned and hit her again and by this time she was screaming," Morrow said. Police say the young male came from a wooded area nearby. They say he disappeared back through the trail that leads to three different communities.

Father shot three times in front of his wife and children by teen robbers who knocked on their door claiming to have a flat tire. An Atlanta couple have told of the terrifying moment four men pretending to have had car troubles burst into their home and robbed them at gunpoint, shooting the father-of-two in front of his children. Mike and Whitney Lash had just returned to their house with their two young children on August 16 when the men knocked on their door. Mr Lash answered the door, and the men said they had just moved down the street but had a flat tire and wanted to borrow a jack, but Mrs Lash felt something was amiss from the start.

Woman killed in Atlanta police shootout had long arrest record. Despite being handcuffed and in the back of a patrol car, a 26-year-old woman managed to get one hand free and use a stolen gun to fire three shots at two officers, Atlanta police Chief George Turner said Friday [5/1/2015].

Rapper Slim Dunkin gunned down outside Atlanta recording studio. Police say the Detroit native, whose real name is Mario Hamilton, was shot in the chest in after getting into an argument before the shoot. Investigators said there were at least 20 people at the scene, each one with a different story.



17-Year-Old Anthony Stokes Home Invasion, Shooting, Carjacking — Dies During Police Chase. The story of Anthony Stokes didn't start the day he died after crashing a stolen car into a pedestrian and sign post. Nor did his story start moments earlier when he kicked down the door of an elderly Roswell Georgia woman and shot at her as she sat on the couch during his home invasion. The public story of Anthony Stokes actually began a few years prior, in 2013, when he was diagnosed with an enlarged heart, a terminal condition if he did not receive a heart transplant.

Police use pepper spray to break up fight among Nike shoppers. The release of Nike's retro Air Jordans caused a frenzy at stores across the nation early Friday [12/23/2011], with hundreds of people lining up for a chance to buy the classic basketball shoes and rowdy crowds breaking down doors and starting fights in at least two cities.

Race for New Air Jordan Sneakers Turns Ugly. The quest for some limited edition sneakers took an ugly turn early Friday morning outside the Mall at Stonecrest in Lithonia. DeKalb police say several people were arrested , including one woman who left two young children in her car, after the new Nike Air Jordan 11 Concords went on sale.

Area mall shoppers squabble over Air Jordan shoes. Michael Jordan reigned supreme once more Friday in the world of sneaker craziness, as scuffles broke out and police were called to three malls in the Charlotte area when hundreds of sometimes-unruly shoppers showed up for a wildly popular Air Jordan shoe. Similar scenes were reported across the country as shoppers were arrested near Atlanta, a shot was fired in a mall near San Francisco, a man was stabbed in New Jersey, and police in the Seattle area used pepper spray on a crowd outside a shoe store.

The blacks blame everybody but themselves for their lawless behavior.
Local Activists Call for Air Jordan Changes. Local activists and ministers are taking on one of the world's top sports brands. They're calling on Nike and Michael Jordan to change the way they sell the highly sought after Air Jordan sneakers. This comes after the frenzy over the limited release last week turned violent in some cities. Now, community leaders say the people at the top should take some responsibility.



Atlanta police have warrant for suspect in June attack on bicyclist. Atlanta police issued a warrant Wednesday [7/16/2014] for an Atlanta man on attempted murder and other charges for the vehicular assault on a local bicyclist June 9. Police are seeking Joseph Alan Lewis, 19, as a suspect in the attack on Gregory T. Germani, 50, in the Morningside neighborhood. Lewis' girlfriend Shanelle Woodard, 22, also of Atlanta, was arrested Wednesday and charged with tampering with evidence.

17-year-old boy arrested after 5 shot near Atlanta high school, report says. Police have arrested a 17-year-old boy and charged him with five counts of aggravated assault after he allegedly shot and injured five people near a southwest Atlanta high school on Tuesday, according to a published report. [...] Parent Shavien Dennis told reporters outside the hospital that her 17-year-old daughter, Tekevious Redding, a Therrell senior, was shot and was still being treated for a bullet lodged in her leg.

Woman pleads guilty; gets life in killing of KSU student. When road rage between two carloads of people spilled into a Cobb County apartment complex, another woman was called to help and grabbed a gun. She was already a convicted felon on probation. Sparkles Lashayla Lindsey didn't know the woman she shot, according to police. But hours later, a 21-year-old Kennesaw State University student was dead. On Tuesday [2/10/2015], Lindsey pleaded guilty in the October 2013 shooting death of Kimberly Faith Kilgore and was sentenced to life in prison, with the possibility of parole.

Police: 3 shot Clark Atlanta student, then took his Nikes. A Clark Atlanta University student is the latest victim of deadly scams involving the same website: Craigslist. And the death is one more reminder of the potential dangers with the online site, according to police. James Jones Jr., 21, was attempting to buy an iPhone 6 off the site late Monday when he agreed to meet the alleged seller in a Marietta neighborhood. Instead, he was confronted by three men who shot him twice, robbed him of his Nike tennis shoes, and left him to die in the front seat of his car, police said.

Hundreds attend service for Clark Atlanta student killed buying iPhone. James Earl Jones Jr. was a scholar. [...] On Feb. 2, Jones posted on Facebook that he wanted an iPhone 6. One week later, he was attempting to buy the phone he saw advertised on Craigslist when he was shot and killed in Cobb County, according to police. Jones agreed to meet the alleged seller Monday night in a Marietta neighborhood. Instead, he was confronted by three men who shot him twice, robbed him of his Nike tennis shoes, and left him to die in the front seat of his car, police said. Jones, 21, was dead when officers arrived.

Officials ID construction worker killed confronting man in Kroger lot. A construction worker was shot and killed outside a Kroger store in Atlanta on Tuesday [3/10/2015] by an assailant apparently trying to steal his work truck, police told The Atlanta Journal-Constitution. The victim was identified as Joshua R. Richey, 38, of Hayden, Ala., the Fulton County Medical Examiner's Office said Tuesday night. Richey was shot in the chest outside the store at 725 Ponce de Leon. The market has been called the "Murder Kroger" because of crime in the area.

Search for missing Atlanta Muslim child leads to discovery of a makeshift armed Muslim compound in New Mexico. The detective forwarded the message to Taos County, New Mexico Sheriff Jerry Hogrefe, who executed a search warrant Friday [8/3/2018] on a makeshift compound that authorities believed was operated by armed Muslim extremists. After a standoff with two metro Atlanta men inside the heavily armed encampment, officers arrested and Siraj Ibn Wahhaj — the fugitive wanted in the child abduction case as well as Lucas Allen Morten. But they weren't the only ones at the property that had no running water, plumbing or electricity.

Moms arrested after 11 children found in 'filthy' New Mexico compound with armed Muslim 'extremists,' cops say. The three mothers of the 11 malnourished children found living in a filthy New Mexico compound were arrested and charged Sunday along with two men described as armed Muslim "extremists" after authorities raided the property in search of a 4-year-old boy. Jany Leveille, 35; Hujrah Wahhaj, 38, and Subhannah Wahhaj, 35, were arrested and charged with neglect and child abuse of the children. The three women, who were found at the compound in Amalia, initially refused to answer any questions.

More about this case has been posted here.

Dancing surgeon accused of leaving patient brain-damaged. A plastic surgeon who filmed herself singing and dancing around the operating table as she performed procedures was accused of leaving a patient with "catastrophic" brain damage. Dr. Windell Davis Boutte uploaded over 20 clips of herself prancing around next to patients while singing along to hip-hop tunes. She even sliced someone open for the camera as "Cut It" by O.T. Genasis blared out in the background. Icilma Cornelius suffered heart failure after being pushed into having a pre-wedding tummy tuck at Boutte's clinic in Lilburn, Georgia, in February 2016, the Atlanta Journal-Constitution reports.

Craigslist seller missing after meeting would-be buyer, foul play suspected. Atlanta police suspect foul play in the case of a missing man who posted a Craigslist ad for a vintage truck and disappeared after meeting a would-be buyer. Police found the truck belonging to 44-year-old Vicente Cruz in a motel parking lot with blood inside, WGCL-TV reported Saturday [5/6/2017].

The Editor says...
Craigslist would function as intended only among moral and religious people. It is wholly inadequate to the transactions of any other.

UPS fires 250 drivers in New York over walk out, report says. The shipping giant Monday [3/31/2014] fired these employees because they walked off the job in February in protest over the dismissal of a fellow Queens employee who worked for the company for 24 years, The [New York] Daily News reported. The report said 20 workers were fired after their shifts and 230 were told they will be fired once replacements are in place.

UPS dismisses 250 Queens drivers after they protested against long-time employee's dismissal. UPS has delivered a special message to 250 of its Queens drivers: You're fired! The Atlanta-based company is booting 250 of its unionized drivers from its Maspeth facility because they walked off the job for 90 minutes Feb. 26 to protest the dismissal of a long-time employee, UPS told the [New York] Daily News. Twenty employees were terminated Monday after their shifts — and the remaining 230 notified that they'll be canned as soon as replacements are trained, a company spokesman said.

Democratic Debate Winners and Losers. MSNBC went full "woke" with their production of Wednesday night's [11/20/2019] primary debate. They held the event at Tyler Perry's historic Atlanta film studios — a seeming nod to the Black community although they perplexingly left out nearly any mention of Black voter issues — and they had an all women panel of moderators, led by Rachael Maddow. Again, there was a perplexing lack of questions surrounding the issues you'd think most Democrat-voting women would be curious about... outside of the sacred abortion questions.