—
Politically Short
,
October 5, 2015
---
Specific taxpayer funded stadiums and sporting events:
Cowboys Stadium to be renamed AT&T Stadium. The Dallas Cowboys announced a multi-year, multimillion-dollar branding deal Thursday [7/25/2013] that will change the name of Cowboys Stadium to AT&T Stadium. Team owner Jerry Jones said he wants his $1.2 billion showplace to be a building "more familiar than the White House."
Sacramento Keeps NBA's Kings, But Gives Up Hundreds of Millions of $$$. The Sacramento Kings of the National Basketball Association have a new billionaire team owner, and that billionaire will have a new stadium for his team, courtesy of local taxpayers. Two days after the NBA rejected a bid to move the Kings to Seattle, the Maloof family agreed to sell the Kings to a new group of investors who promise to keep the team in Sacramento. The announcement follows the Sacramento City Council's approval of a deal for a new downtown basketball arena that has a total cost of more than $700 million.
Chicago Suburb Borrows Millions to Repay Stadium Debt. Saddled with debt payments after sinking $135 million into the construction of a soccer stadium, the Chicago-area suburb of Bridgeview recently had to borrow an additional $27 million to cover required bond payments. The Chicago Tribune reported the new borrowing comes on top of more than $218 million in debt cited in the village's 2011 audited statements. Brian Costin, director of government reform at the Illinois Policy Institute, reviewed several financial reports for the city and stadium, named Toyota Park, and saw serious consequences for the village's stadium borrowing.
High school football: It's a Texas tradition. It's a religion. It's an incurable disease.
Dallas-area high school unveils Texas-size $60 million football stadium that seats 18,000
. At least one Texas high school has achieved gridiron glory before the football season starts. Allen High School in suburban Dallas unveiled a new stadium recently that seats 18,000 spectators and cost $60 million to build. The pigskin palace features a high-definition scoreboard, a multi-level press box, wrestling and weight rooms, and a golf practice area.
SEC probes $634M financing of new Marlins stadium
. SEC subpoenas to the city and Miami-Dade County are seeking a long list of documents and records, including those involving meetings and communications between government officials and executives with the Marlins and Major League Baseball.
Why public funding for a Vikings stadium doesn't make sense
. To put this proposal into terms to which we can relate, as it passed out of the Senate Finance Committee this week, the legislation would provide public money in an amount equivalent to a $77.30 per ticket subsidy for each of the 65,000 seats at every Vikings home game. That's $77 in taxpayer funds for each ticket, at every game, including preseason ones, for the next 30 years.
The long-gone debate over public financing for a new Falcons stadium
. A new study has raised the extreme possibility that the Atlanta Falcons, within a few years, will be scrimmaging in a new, $1 billion stadium with a retractable roof. Roughly a third of the cost — $300 million is the figure in current usage — is likely to be borne by those who check into Fulton County hotels and motels, via a 7 percent surcharge on their room bills. The 20-year-old Georgia Dome, also built with a flow of taxpayer cash, would be demolished.
The Editor says...
The old stadium is only 20 years old. One could reasonably conclude that Atlanta will have to go through this process again every 20 years.
Evans: city taxpayers won't pay for 'Skins training facility
. Fear not, D.C. taxpayers. Even the D.C. Council's biggest proponent for returning the Redskins to the District knows the city can't actually spend money on building a training facility to lure the team back within city lines. Ward 2 Councilman Jack Evans was asked about the possibility Friday [3/2/2012] on WAMU radio's "Politics Hour" show, where he said it's no secret the Redskins want to relocate because their current facility in Ashburn is "one of the worst in the league."
Santorum backed Pittsburgh stadium tax hike
. Santorum friends and former Republican associates there say that as a U.S. senator, he astonished them by lobbying for a boost in the sales tax in 11 southwestern Pennsylvania counties to pay for building a new stadium for the Pittsburgh Steelers and another new stadium for the Pittsburgh Pirates. The teams owners were threatening to move their teams elsewhere if the government didn't give them what they demanded. "It was a sweetheart deal for the two teams, a total taxpayer giveaway," Larry Dunn, who was a Republican and the commission chairman of Allegheny County, which includes Pittsburgh.
Steelers-49ers 'MNF' game experiences second power outage
. "I just feel like San Francisco took a big step to show the NFL and to show the state of California that they need a new stadium," Steelers FS Ryan Clark said following the game. "I think it was a very strategic move, and Candlestick may be no more."
The Editor says...
If the stadium needs new power transformers, it isn't necessary to replace the entire stadium.
Only slightly off-topic:
Gov. Cuomo's big development plan for Aqueduct holds promise
. Of the many ambitious plans Gov. Cuomo laid out in his second State of the State speech, none had more wow than putting the world's biggest convention center at Aqueduct Racetrack. The proposed 3.8 million-square-foot facility — to be built on state land with $4 billion in private money — would create thousands of jobs, boost New York City's status as a tourist magnet and make far better use of a grossly underused property a stone's throw from Kennedy Airport.
Dayton wants deeper review of Vikings' stadium proposal
. Gov. Mark Dayton is asking the Metropolitan Council and his stadium czar to quickly analyze and determine the remaining issues on the Minnesota Vikings stadium proposal for the Arden Hills. ... The county and the team announced an agreement in May to build a $1 billion stadium in Arden Hills. The was virtually ignored by the Legislature as state leaders tried to reach agreement on the two-year budget.
Hawaii governor says $4 million 'bribe' for Pro Bowl is wasteful
. Hawaii Gov. Neil Abercrombie said Thursday [6/9/2011] it's "so stupid" that the cash-strapped state pays millions to play host to the Pro Bowl when the money could be used for education.
Don't count on Vikings stadium in special session
. Though many expect a new Minnesota Vikings stadium to be considered at a special legislative session, there are those who think the increasing war of words between Gov. Mark Dayton and the Republicans who control the House and Senate may prevent that. One is Sen. Dick Cohen, DFL-St. Paul, who was first elected to the Legislature in 1976 and is one of the longest-serving lawmakers at the State Capitol. Another may be Sen. Dave Thompson, R-Lakeville, one of a group of influential freshman Republican legislators.
Arden Hills stadium a done stadium deal? Hardly
. The push to build a new Minnesota Vikings stadium took more frantic twists and turns Thursday as the team suggested critics might be trying to scuttle its plan to build in Ramsey County and influential business leaders worked to swing the project back to Minneapolis. ... There were also indications the Ramsey County Board of Commissioners has enough votes to back the $1 billion project in suburban Arden Hills.
An Arizona city's sports mania encounters a hard check
. Taxes provided $346 million of the $455 million cost of the huge retractable-roof NFL stadium where the Arizona Cardinals will play 10 times this season, if there is a season. But Glendale (population 253,000) has a more immediate problem with its hockey team, the NHL's Phoenix Coyotes. After the team entered bankruptcy in 2009, the NHL bought it for $140 million and has lost at least $30 million operating it.
Sisyphus in Boulder City
. How did this little city rack up so much debt? Much, if not most of it, comes from the city council's decision — without bothering to waste their time asking for public approval — to build the Boulder Creek Golf Club, which opened in 2003. One can easily understand the life-or-death need for a place to go golfing, of course. Yet, this was the city's second public course. The first, built in 1971, was approved by voters. Mysteriously, once the second course was operational, the first (as well as the second) began to lose money, with revenues falling from over $600,000 annually to only $40,000.
Texas agrees deal to host F1
. Formula One will return to the United States in 2012 with a 10-year deal for a race in the Texas state capital Austin, commercial supremo Bernie Ecclestone has announced. "For the first time in the history of Formula One in the United States, a world-class facility will be purpose-built to host the event," the Briton told the F1 website. Austin, the 15th largest city in the United States, will host the race until 2021.
If stadium gets built, Mesa will keep Cubs
. To the sound of cheers and whistles of triumph, the owners of the Chicago Cubs officially announced Wednesday [1/27/2010] that they intend to keep their spring-training home in Mesa but only if the state and the city can muster the $84 million to build a new stadium and practice complex.
Chargers say they need public money for stadium
. For seven years, the San Diego Chargers have said they would build a new stadium without using taxpayer money. Thursday [12/10/2009], a team spokesman said otherwise. "It's almost certainly going to involve some sort of taxpayer money," said Chargers special counsel Mark Fabiani, who has led the team's stadium search since 2002.
Court Rules Private Land Can Be Seized for NBA Arena
. New York's highest court ruled Tuesday [11/24/2009] that it's lawful for a state economic development agency to seize private land to build an arena for a professional basketball team. The 6-1 ruling by the New York State Court of Appeals allows the contentious $4.9 billion, 22-acre Atlantic Yards project in Brooklyn, N.Y., to proceed. The proposed development includes office towers, apartments and a new arena for the NBA's New Jersey Nets.
Anatomy of an Earmark
. The old Tiger Stadium was built in 1912 and was the home of Detroit's big-league team until 1999. After the Tigers moved to a new stadium a mile away, it became the subject of intense controversy about what should be done with it. The city wanted to tear it down. Local preservationists wanted to turn it into a sports complex and museum. What happened was literally akin to splitting the baby.
Pricey seats at new Yankee Stadium a Bronx bomb
. The most expensive spots in America's costliest ballpark have become an embarrassment packing a financial sting to the proud New York Yankees, as the Legends Suite section in the infield has been filled only once in the six games since the $1.5 billion stadium opened last week. On most days, the seats that cost $500-$2,500 as part of season tickets and go up to $2,625 for individual games haven't been close to full.
University's Stadium Plea Renews Funding Debate
. The University of Washington's quest to receive public funding for renovation of its Husky Stadium has rekindled the debate over taxpayer financing of sports facilities. ... The university stresses it's asking for less money than the Seahawks (football) and Mariners (baseball) did, and that its 50-50 split is a smaller share of public dollars than for those stadiums. Public money made up about 70 percent of Qwest and Safeco Field costs.
Fresno's new baseball stadium better not be paid for with municipal bonds!
Dale Rubin, of Salem, Oregon is an attorney who specializes in public subsidy issues. He recently finished a brief for a public policy group in which his concluions of law were that municipal subsidies for sports stadiums are unconstitutional. He said 'Almost all state laws say that no public entity should be aiding private enterprise. In spite of that, billions of dollars of bonds are flowing to build these sports facilities.'
Citi, AIG Won't Drop Big Sports Sponsorships
. AIG, Citibank and a number of other federally bailed-out financial institutions have no plans to cancel hundreds of millions of dollars in sports team sponsorships, even as they take billions in taxpayer support, ABC News has found. In boom times, the sponsorships were seen as a way to advertise the firms' "brands" and appeal to potential customers. ... But critics, including a member of Congress, say the decision to continue them now is hard to defend.
Special Interests Push for Sports Stadium Subsidies
. With Washington state facing a projected $3.2 billion budget deficit — the difference between growing revenues and even-faster spending growth — one might expect lawmakers to focus on how best to use the existing rise in tax revenues to provide the core functions of government. If special interests get their way, however, taxpayer financing of Seattle-area stadium renovations will be among the "priorities" competing for tax dollars.
New Indianapolis Stadium May Already Need Bailout
. Taxpayers in Indiana may already be on the hook for a financial bailout of Lucas Oil Stadium, the new home of the Indianapolis Colts of the National Football League and reputedly the most heavily subsidized professional sports stadium in the nation. The Capital Improvement Board (CIB), which manages Lucas Oil Stadium, announced about two years ago the stadium's annual operating costs would be $10 million while yearly revenues would be only $7.7 million.
The False Promise of Subsidized Tourist and Entertainment Complexes
. In city after troubled city, convention centers, stadiums, arenas, opera houses, aquariums, museums, casinos, racetracks, and other places of entertainment are presented as powerful engines of economic development that will pay for themselves in new jobs, paychecks, and taxes. The mounting evidence suggests, however, that while such projects offer significant benefits to a very narrow slice of the regional (including suburban) business community, they offer very little to the urban community in general.
Stadium Subsidies Hitting Taxpayers Harder: Study
. [Andrew] Moylan's research shows as the taxpayers' tab increases, so does the total stadium construction cost. Stadiums that were built with 50 percent or more in taxpayer subsidies were $65 million more expensive on average than those built with less than 50 percent in subsidies. The reason? Not surprisingly, Moylan argues, private financiers demand more fiscal accountability with their own money than government bureaucrats do with other people's tax dollars. Not only is the average percentage of stadium costs subsidized by taxpayers growing, but total subsidy amounts are rising too.
Sports teams pay millions for talent but ask the public to pay millions for stadiums.
Welfare kings
: In October 1995, the city of Seattle opened a new NBA basketball arena that immediately drew accolades for intimate design elements and dynamic sight lines. But just a dozen years later, Sonics owner Clay Bennett claims KeyArena is no longer an economically viable NBA facility and that no amount of renovations could alter that reality. Bennett intends to relocate the team next year barring some unforeseen final-hour deal to build an entirely new arena with public funds.
Tips on writing a term paper on stadium subsidies
. There was a rash of new sports stadium development that occurred in the 1990s. Most of these stadiums were built partly or wholly with government money in the form of stadium subsidies. Naturally many social groups were outraged that government money was being diverted from social programs to millionaire players and billionaire owners. Politicians have argued that stadiums bring tourism dollars into the city that far outweigh the cost of the stadium subsidy. Many economists disagree; they feel that most of the revenue stadiums generate comes at the expense of other entertainment venues within the town.
Stadium Socialism
: Jesse Ventura, Governor of Minnesota, took a position that is extremely rare in state government. He said that neither the state nor the city nor any other unit of government should spend any money on funding yet another municipal ballpark or providing a taxpayer subsidy to professional ball teams and their media flunkies. "The taxpayers shouldn't have to foot the bill for new stadiums," said Ventura. That's a sentiment that would have been common in America a hundred years ago. Today, after decades of government entitlement programs for everyone, it now seems revolutionary.
The Billion Dollar Whatever
. It's possible that the Twins site will flourish — it's already in a part of town with plenty of condo-and-loft development, so it has a leg up on the deadlands of the Vikings site. We were promised lots of development around the Dome, too, and what did we get? One bar. One. If the planners of the site came back and saw what their work had produced, they would've been convinced prohibition had been reintroduced, because there's no possible other explanation for building a gigantic sports arena that produces exactly ONE bar before the development sputters out and the area sits dead for 20 years.
Santa Claus Government
. Last Monday, the U.S. Conference of Mayors sent its list of wishes to the political equivalent of Santa Claus: Congress. ... The mayors claim the economy will be stimulated if their wishes are granted. What do they want? The National Taxpayers Union (NTU) has analyzed the 72-page list. ... [The projects include] 15 projects with the term "stadium" in them, including a $150 million Metromover extension to the Florida Marlins' baseball stadium ... Kristina Rasmussen, NTU's director of government affairs, offers more analysis of the mayors' report on NTU's blog: "Total cost of the wish list is $73,163,299,303."
The Odd Couple, or Here We Go Again
. We thought this was properly dealt with back in January by Raiders Chief Executive Amy Trask, who simply said in essence that the Raiders would be concentrating on the current season in a stadium they're simply
thrilled
with, and that they are not actively seeking out the 49ers as business partners. But like a zombie, this 'joint stadium' idea has come to life once again, walking the streets by night and claiming more victims, many of them credulous 49er Faithful.
E-mails show NYC played ball for luxury boxes
. When it comes to getting a luxury box at the new Yankees and Mets stadiums, Mayor Michael Bloomberg's aides appear willing to play ball. Recently released internal e-mails between the mayor's aides, city lawyers and Yankees officials show that City Hall gave the team even more parking spaces than had been negotiated previously, plus the rights and revenue from three billboards near the stadium in exchange for a suite.


Funk & Wagnall's Standard Dictionary of the English Language,
1964 International Edition, Volume One, page 548.
Corzine's friendship with investor raises questions
. Gov. Jon Corzine's recent disclosure that one of his close personal friends is a partner in the investment group that threw a billion-dollar lifeline to the troubled Xanadu sports and entertainment complex may have backfired. While Corzine no doubt expected his disclosure would quell any rumblings of a conflict of interest, critics have raised new questions about the administration's role in the $2 billion Meadowlands complex, including the role of former economic growth czar Gary Rose.
Time Out Needed on Stadium Deal
. Similar to the arena deal seven years ago, all three levels of government have been tight-lipped about providing details of possible government involvement in a new stadium. Both the provincial government and the City of Winnipeg have refused CTF freedom of information requests for details on using public money for a new stadium.
$1.1 Billion Twins Stadium Tax
: The Minnesota Twins sued to get out of their lease so they can pressure your lawmakers to buy them a stadium. The new lease presumably would be as worthless as the one they just nullified. Meanwhile, the disenfranchised citizens — who will not be allowed to vote on it — are stuck paying the tab. The stadium will cost taxpayers $1.1 billion dollars. The Twins essentially contribute nothing. Oh sure, they will tell you the Twins are contributing $125 million. But the deal also gives them naming rights for the stadium, money from concessions, parking — so the $125 million will be easily recovered.
Seattleites should not have to pay for another arena boondoggle
. Since 1999, Seattle taxpayers have forked over more than $1 billion in today's dollars to the ultra-rich owners of baseball's Mariners and football's Seahawks. Despite threats to move the teams, folks are a little hesitant to cough up several hundred million more for a new basketball arena for the Seattle SuperSonics and Storm.
Randolph Calls For End to Taxpayer-Funded Luxury Suites at Local Stadiums
. In the wake of the recent public news that the Lucas Oil Stadium could run the taxpayers an extra $10 million in operational costs, City-County Councillor Ike Randolph today, filed a freedom of information request with the City of Indianapolis. The request seeks all documents and expenditures on city-owned suites at the RCA Dome, Conseco Field House and Victory Field between 2000 and 2006.
DC taxpayers are being thrown an expensive curveball
. DC City Council members who will vote Tuesday
[11/13/2007]
on whether to approve the Mayor's plan for a publicly-subsidized baseball stadium in Anacostia should remember this year's earlier "commuter tax" court controversy. According to a new study from the non-partisan National Taxpayers Union Foundation, the stadium proposal would worsen taxes in DC to fund a project that will mostly serve residents of Maryland and Virginia (80 percent of the team's fans are expected to come from those two states).
Storm clouds in the outfield
. The city of Anaheim, thanks to the foolishness of then-Mayor Tom Daly and then-council members Lou Lopez and Frank Feldhaus, gave then-owner Disney $30 million in benefits in 1996 to keep the team in Anaheim. Residents got little in return, but the one thing they did get was the supposed pride of having the city's name in the national spotlight. It looks like a sucker's deal in hindsight.
Sports owners fund McCain, shun Obama
. Sports team owners may not be John McCain's answer to the Hollywood elite, but they're overwhelmingly supporting his presidential campaign over Barack Obama's. Through the end of June, team owners in the four major sports and their families have given to or raised as much or more than $3.2 million for McCain, the presumptive Republican nominee, compared with as much as $615,000 for his Democratic rival Obama, according to a Politico analysis of data from the Federal Election Commission, the campaigns and interviews.
If You Build It, They Will Leave
. On the same day the Florida Marlins paraded through Miami to celebrate their second World Series championship in six years, politicians from Miami-Dade County swallowed the young baseball team's corporate welfare bait. County Mayor Alex Penelas and Manager George Burgess announced they were offering a whopping $73 million in bed tax revenue, plus a parcel of free land, to help build a new $325 million baseball-only retractable-roof stadium that the lucrative franchise desperately wants.
Voters starting to take a stand against stadium funding
. In Sarasota, Fla., a $16 million bond referendum was on the ballot to help fund a $45 million reconstruction of a stadium currently used by the Cincinnati Reds for spring training. Another $7.9 million was to be spent to add land for practice fields and its related construction costs. The total of some $52.9 million was to be funded by the county, state and city, with the Reds contributing $10 million.
Stadium is fielding money — from us
. I wasn't overly alarmed when a Deseret Morning News headline announced last week that the funding of Dave's Big Soccer Stadium will cost much more than we were originally told. … When it came time to finalize the funding details for the soccer stadium last week, someone finally got around to mentioning that it will cost more than the $45 million as advertised — it will cost another $28 mil in interest, bringing the price tag to, ka-ching!, $73 million.
Private Benefits of Public Stadium Financing
: Public subsidies of professional sports stadiums provide no tangible public good, a fact being recognized by more cities around the country, says an economist who's studied the issue. "You see a lot more resistance (to taxpayer-funded stadiums) than you did in the past. I think people are seeing the evidence that the benefit isn't there," said Phillip Miller, an economist at Minnesota State University.
Baseline Welfare Cases: Stadiums, Subsidies, and the Dole
. Major League Baseball has become a regular recipient of corporate welfare. In particular, taxpayer subsidies to fund ballparks — which once were the rarest of exceptions — have become the norm. Unfortunately, over the years, some businesses and their representatives — in particular, many state and local business groups — have been regular supporters of subsidized stadiums. It is often the case, in fact, that the business leaders in a community become the loudest cheerleaders for tax giveaways to baseball teams.
Leaky Stadiums — Milwaukee's Stadium Experience
. The typical argument used to sell a stadium construction contract to the tax-paying public is that it improves the local economy. Money will be generated, and the taxes on the new revenue will in theory offset the taxes used to subsidize the new stadium. The problem with this stream of thought is the first step. How is that money generated? Most people have entertainment budgets, and the $100 they spend taking the family to the ballgame is $100 that they don't spend on movies or bowling later on in the month.
Ballpark figures
: Sports economists agree that cities — and taxpayers — get close to nothing from spending public money on sports teams. What they haven't figured out is why we're still doing it.
Stadium Subsidies Scalp The Public
. Ever since the Boston Tea Party, public debate over whether to pay taxes and how to spend those dollars has been a vibrant part of our democratic process in Massachusetts and across the nation. The debate over taxpayer subsidies for the stadium that is proposed to replace the venerable Fenway Park is shaping up to be an epic battle pitting the public interest and the public well-being against the well-financed powers that be.
Sports Stadium Madness: Why It Started, How to Stop It
. Nationally, subsidies to professional sports facilities cost taxpayers some $500 million a year. More than $7 billion will be spent on new facilities by the year 2006, with most of it coming from public sources. Communities that are hard-pressed to keep their schools open or police on the beat are nevertheless entering into agreements to spend hundreds of millions of dollars to bid away a professional sports team from another city.
Put pro sports blackmailers out of business
. Taxpayer subsidies for new sports stadiums have been responsible for some of the biggest expansions of government during the 1990s. Cities have used public money to engage in unseemly bidding wars, with pro teams playing government against government in quest of an ever-more-lucrative stadium deal. As the bidding has risen, even teams with stadiums as young as 15 to 20 years old (like the domes used by the Minnesota Twins and the Seattle Seahawks) are demanding new playpens costing upwards of $400 million.
Stadium Subsidies Strike Out
. Do public subsidies for stadiums make sense? Many studies suggest the answer to that question is an emphatic NO. Economist Robert Baade of the Heartland Institute, an Illinois think tank, analyzed the effects of professional sports teams and stadiums on economic development in thirty-six metropolitan areas. The results, he found, overwhelmingly indicated that professional sports is not statistically significant in determining economic growth rates.
The Stadium Gambit and Local Economic Development
. The evidence suggests that attracting a professional sports franchise to a city and building that franchise a new stadium or arena will have no effect on the growth rate of real per capita income and may reduce the level of real per capita income in that city.
Sports Pork: The Costly Relationship between Major League Sports and Government
. The lone beneficiaries of sports subsidies are team owners and players. … Indeed, the results of studies on changes in the economy resulting from the presence of stadiums, arenas, and sports teams show no positive economic impact from professional sports — or a possible negative effect.
Caught Stealing: Debunking the Economic Case for D.C. Baseball
. District of Columbia mayor Anthony Williams has convinced Major League Baseball to move the Montreal Expos to D.C. in exchange for the city's building a new ballpark. … A baseball team in D.C. might produce intangible benefits. Rooting for the team might provide satisfaction to many local baseball fans. That is hardly a reason for the city government to subsidize the team. D.C. policymakers should not be mesmerized by faulty impact studies that claim that a baseball team and a new stadium can be an engine of economic growth.
Mets, Yanks stadium subsidies top $1.25 billion
. Field of Schemes has obtained new figures from the New York City Independent Budget Office (I'm sure they'll give them to anyone, but I asked) on the cost to taxpayers of publicly subsidized tax-exempt bonds for the new Yankees and Mets stadiums. The verdict: The $930 million in Yankees stadium bonds will cost the city $10 million in lost tax revenue, the state $18 million, and federal taxpayers a whopping $200 million; for the Mets' $528 million in tax-exempt bonds, the figures are $6 million city, $10 million state, and $115 federal.
Speaking of the Yankees...
A-Rod Gets Steal Of A Deal Thanks To NYC Tax Loophole
. They were crying foul Friday [2/25/2011] about a sweetheart tax loophole that will enable Yankees slugger Alex Rodriguez to live in his new $6 million luxury West Side penthouse and pay virtually no real estate taxes. The cost of a 28th row ticket for the Yankees 2011 home opener is $1,211. The cost of an A-Rod autographed bat is $700.
Say It Ain't So: Stadium Subsidies in Nevada
. Research has shown that the economic benefits of subsidized stadiums are monumentally overstated. For years, analysts have searched in vain for proof that the pro-subsidy hype peddled by stadium supporters squares with reality. In fact, on this issue the level of agreement between free-market, conservative and left-liberal economists and policy analysts is startling.
Poll: 48% Oppose Cotton Bowl Project
. Almost half of Dallas residents say the city should pull the plug on a planned $50 million face-lift for the Cotton Bowl, according to a Dallas Morning News poll. Even though the City Council strongly supports the renovation, 48 percent of those polled last week said the investment doesn't make sense now that the AT&T Cotton Bowl Classic, the January collegiate bowl game, has announced that it's leaving in 2010.
$1.1 Billion Minnesota Twins Stadium Tax
. The Minnesota Twins have sued to get out of their lease so they can pressure your lawmakers to buy them a stadium. The new lease presumably would be as worthless as the one they just nullified. Meanwhile, the disenfranchised citizens — who will not be allowed to vote on it — are stuck paying the tab.
Update:
Ballpark bill in scoring position
. The Minnesota Twins scored a major victory late Thursday [4/20/2006] when the [Minnesota] House Taxes Committee said a sales tax could be used to help build a $522 million stadium in downtown Minneapolis
without requiring a referendum.
Minnesota Twins Win Stadium Subsidy Deal
. Years of concerted effort by the Minnesota Twins Major League Baseball team paid off on May 26, when Gov. Tim Pawlenty (R) signed a stadium subsidy bill before the start of the Twins game against the Seattle Mariners. It was a good night for the Twins, as they won hundreds of millions of tax dollars for a new stadium and then defeated the Mariners 3-1. But many analysts believe it was a bad night for Minnesota taxpayers.
Penguins souring on Plan B
. Gov. Ed Rendell yesterday [1/19/2007] said the arena deal being offered the Penguins is better than others struck recently in the National Hockey League, but the team has balked at a proposal to share development rights and parking revenues with Pittsburgh casino backer Don Barden.
Florida Turns Down Subsidy for Marlins Stadium
. Although Florida lawmakers declined to provide financial assistance to the Florida Marlins Major League Baseball franchise, a proposed move of the team to San Antonio, Texas has been killed.
[So! All that talk about leaving town was just an empty threat. Imagine that.]
Sports Stadiums and the Effects on the Economy
. Before the depression, stadiums such as Wrigley Field, Tiger Stadium, Yankee Stadium, and Fenway Park were being built by using private funds. In the 1980's America was spending about $1.5 billion on new stadiums; in the 1990's it spent $11 billion. Furthermore, in 1967 the cost to build the Kingdome was $67 million, in 1999 the cost to build Safeco Field was $517.6 million.
Election Fraud Investigation in San Francisco
. An investigation into allegations of organized fraud in the June 1997 stadium bond election in San Francisco.
The team that mistook its stadium for a hat
. Whenever a new major league baseball stadium opens, it's hailed as an emblem of progress, a palace of sport, an engineering wonder, a centerpiece of the community, and an immense improvement over its predecessor. In recent years, it has also become mandatory to apply such overworked expressions as "state of the art," "intimate," and "old-fashioned ballpark with all the modern conveniences." Historically, even underachievers such as San Francisco's wind-cursed Candlestick Park and the multi-sport concrete ashtrays of the '70s have drawn opening-day accolades — and, of course, so have the good ones.
Public Funding of Stadiums
: A very large collection of articles on this subject at No Land Grab dot org.
The name of the game is money — tax money used to build sporting arenas
. As players' salaries and ticket prices spiral astronomically upward, it is the taxpaying public that is being stuck with the bill for new stadiums. If there has been one constant in professional sports over the past 20 to 25 years, it is that owners and players are becoming increasingly wealthy at the expense of fans, non-fans, and taxpayers. In 1976, the average salary of major league baseball players was $51,000. That jumped to $412,000 by 1987 and is well over $1,000,000 today.
Field of Schemes dot com
is the companion website to
Field of Schemes: How the Great Stadium Swindle Turns Public Money Into Private Profit
, by Joanna Cagan and Neil deMause. Since 1998, we have been casting a critical eye on the roughly $2 billion a year in public subsidies that go toward building new pro sports facilities.
Top 10 Dumbest Reasons to Build a New Stadium
.
Sports Stadiums Becoming Major Corporate Welfare
. "We are just pointing out two important facts," [Roger] Noll says. "Stadiums are not a net local economic benefit, and the reasons cities are paying for them is because the (federal) government made the professional leagues monopolies" — exempt from anti-trust laws that apply to most other industries.
Take pro sports off the government payroll
. Call it "public funding" if you like, but the fact remains: There is no such thing as public money. The government has no money, except what it takes from the taxpayers. What the D.C. Council's agreement means is this: If I decide to go to any games at the new stadium, which is to be completed in 2008, I will be paying for a ticket to a game, at which I will buy drinks and hot dogs, and the entire spectacle will take place in a facility that I helped pay for.
Ballpark Boondoggle
. Beginning in the early 1990s, an unprecedented stadium construction boom has swept the world of professional sports. Since the opening of New Comiskey Park in Chicago in April of 1991 a total of 28 new stadiums have been built or are under construction to house professional football and baseball franchises in the United States.
Big money socialism
: If the wealthy owners of sports teams want new stadiums, let them build them with their own money. They're not entitled to our money. Just as cities take people's homes so rich corporations can do what the politicians call "urban renewal," telling the courts economic development is a "public use," sports tycoons argue their stadiums are in the "public interest." Their politician friends tell voters that a stadium will "bring jobs," be "good for the city," "pay for itself." Bunk. Study after study finds stadiums cost far more than they return.
Bowl games and traditions
. It irks me that the Peach Bowl is now the Chick-fil-A Bowl. It vexes me to hear the mandated phrase "Invesco Field at Mile High." I grieve the loss of the old and honored place-names of sports: Candlestick Park, Three Rivers Stadium, Jack Murphy Stadium. … That corporate names, attached to stadiums by means of vast expenditures, can make no claims to the people's veneration, as opposed to their fleeting fancy, is no mere controversial assertion on my part — it is an admitted feature of the principle of the system.
The Capital Spenders
: Why are $100,000 of our tax dollars going to the Tiger Woods Foundation? This multi-millionaire can afford to support his own foundation. Why must taxpayers continue to contribute to various sports halls of fame, including $75,000 for the one in Syracuse, N.Y.? … Why is the Baseball Hall of Fame in Cooperstown, N.Y., getting $450,000 for "educational outreach"?
Supposed economic benefit?
I'm fine with the idea of the Cowboys playing in Arlington, but I wish owner Jerry Jones would write the check for it and leave Arlington taxpayers alone. He'll get their money eventually, along with ticket, parking, food and souvenir revenue from everyone else who comes to see the Cowboys of 2009 and beyond.
Dallas Cowboys' Shining Star
. The stadium will cost $1 billion by the time it's finished.
Stadium project is burning through $1 million each day
. The new Cowboys stadium is about 40 percent complete, and crews are spending nearly $1 million a day to build the team's new home, construction manager Jack Hill said.
New Cowboys stadium costs tower over others
. Arlington Mayor Robert Cluck said since [Jerry] Jones is paying for most of the stadium, taxpayers shouldn't have a problem. "Does it bother me?" he said. "No, it does not. He is making a huge investment in Arlington." Jones' investment is about $725 million. The city of Arlington's investment is about $475 million. For that kind of money, Arlington could have built its own stadium like the Reliant Stadium in Houston, which is where the Houston Texans play. ... The big difference is that the 50 yard line seats that are 20 rows up at the new Cowboys stadium will cost you $150,000 for a personal seat license and $340 for a ticket.
The Art of the NFL
. [Scroll down] The new Cowboys Stadium provides a good example. The field, the television screen, the party zone, the presumptive lines at the parking lot — the good taxpayers of Arlington, Texas have built Jerry Jones his Taj Mahal. He didn't forget the harem. Ensconced within the stands are platforms accommodating clusters of pole-dancers, a kind of J.V. Cowboys Cheerleaders squad.
City ordered to disclose secret arena proposal
. The city of Sacramento was ordered Thursday [10/26/2006] to turn over a copy of a negotiating proposal sent to the owners of the Sacramento Kings as part of their discussions for a new arena in the downtown railyard.
County Claims Bengals Cheated Taxpayers
. Hamilton County commissioners claim the team for which they built a stadium and the league that oversees the team cheated them out of $600 million. One of the most controversial pieces of evidence is the Bengals' win-loss record: The team said it needed more money to be more competitive, but the Bengals still stink.
Jones' Subsidy Could Reach $1.2 Billion
. The stadium deal for Jerry Jones and the Dallas Cowboys is weighted heavily on the side of the team. The Cowboys emphasized during the tax initiative campaign that they were putting up half the money for the stadium — $325 million — but that isn't quite true. While the city will use the new taxes to retire its side of the debt, Jones will be able to slap his own 10 percent "tax" on tickets and a $3 tax on parking to retire his side. That will raise about $10 million a year, or $300 million over 30 years.
Take Me Out of the Ballgame
. Generally in these agreements the city will pay part of the costs and the team pays the rest. In this case, Arlington increased property, car rental and hotel taxes to pay for the city's share. But according to a story in the Dallas Morning News, it also wants to levy a 10 percent tax on tickets and a $3 parking tax. The twist here is that those user taxes will be applied
toward the Cowboy's portion of the bill
.
An End to Sports Welfare?
When Dallas Cowboys owner Jerry Jones asked Arlington, Texas voters to pay for a new stadium last November, he did not call the classic plays from the sports welfare playbook. He could not say America's Team needed a state-of-the-art facility to compete, since Texas Stadium (in the Dallas-adjacent suburb of Irving) has more luxury suites than any other stadium in the National Football League (NFL) and the Cowboys won three Super Bowls in the 1990s. He could not say he was financially strapped, since his franchise ranks sixth in the NFL in profits and second in revenue, according to Forbes magazine.
Baseball stadium is striking out in the nation's capital
. The District of Columbia "won" a bidding war for the Montreal Expos by promising to construct a $440 million stadium, one of the most expensive ever. But total projected costs already have ballooned to $530 million. And author Charles C. Euchner warns: "Count on that cost ballooning past $600 million or more. Public works projects invariably run over budget by at least 25 percent."
Our national disgrace
. Today we hardly bat an eye when a large enterprise like a sports stadium is started not by business people, but by politicians. Or when one of the poorest-run cities in the nation distracts itself from improving its badly provided essential services to engage in what has become a rich-man's luxury. Or when we see captains of industry reduced from creators of wealth to welfare addicts. … In the end, the argument is that this kind of subsidy creates jobs and profits and thus "pays for itself." Of course, it doesn't. The so-called economics used to justify these subsidies to major league sports are worth less than the literary value of infield chatter. A simple truth remains: When it is economical to invest in a stadium, private enterprise will do so. When it is not, then it shouldn't be done.
I'd ride the subway, but I haven't enough change.
Baseball vs. D.C.
: The Lerners have already benefited from D.C. taxpayers, who were forced to foot the $611 million bill to build the stadium for Theodore Lerner, his family and his $450 million baseball team. Fan support has been averaging 29,000 tickets per game, while the team is a last-place-in-the-league joke in almost every category.
Stop the Squeeze Play
. As Major League Baseball announced it was bringing in a mediator to pinch-hit for a baseball stadium lease settlement that could heavily burden taxpayers, a letter to [Washington DC] City Council Members today [1/19/2006] from five citizen groups pitching from the right and left of the political spectrum contended that the costly bidding game should be called on account of fiscal recklessness.
Stadium parking garage to be above ground
. Officials in charge of building the Washington Nationals' new ballpark in Southeast are negotiating a deal with Western Development to build two parking garages above ground at the stadium site and wrap them with condominiums and retail.
Public Funded Fresno Stadium
. Partisan forecasts made by some local economists have grossly overestimated the economic benefits and understated the economic costs of the Diamond Group's proposed publicly funded minor league baseball team stadium.
Is There An Economic Rationale for Sports Stadium Subsidies?
Controversy shadows sports in the United States. Sports are so deeply woven into the fabric of our culture that disputations about them are inevitable. Sports are leisure; sports are business; sports are religion. The multiple personalities of sports are nowhere more visible than in the many municipal stadium debates taking place throughout the country. City leaders from Miami to San Francisco have summoned sound economic management as their star witness in defending plans to subsidize the renovation or construction of stadiums.
Government-funded stadiums are not worth price of admission
. Games and circuses once were provided by government. How better to satiate the desire of the Roman masses than to entertain them in the Arena? Today, governments build stadiums to attract sports franchises for the same purpose. But the American masses seem to be tiring of transferring billions of dollars to billionaire team owners.
Corporate welfare, Dallas-style
: Dallas Cowboys owner Jerry Jones claims to have lost 55 pounds through renouncing cheeseburgers and beer. Now it's time for a real diet. Imagine how much Jerry could contribute to the public weal through renouncing the public money he wants for a new football stadium.
Watchdog cries foul on ballpark
. A government watchdog group plans to ask the D.C. Office of Campaign Finance to investigate whether the use of city employees to solicit letters of support for the mayor's $440 million baseball stadium-financing plan constitutes an ethics violation.
Public Dollars, Private Stadiums
. Do sports stadiums really revitalize a community, bringing revenue, jobs, and status as a "major league" city? Since the mid-1980s, nearly ten billion dollars of public money have financed new playing fields in the US, so they must be worth the investment, right?
Chicago Stadiums Fail to Deliver Promised Benefits
. Chicago has two taxpayer-subsidized sports stadiums, neither of which appears to be living up to the promises made by supporters of taxpayer funding. U.S. Cellular Field, home of the Chicago White Sox, is supposed to pay rent to the state after attendance hits a certain figure, but in recent years attendance has been below the target, effectively giving the White Sox a rent-free stadium.
Experts Agree: Public Support for Stadiums Is Madness
. Although research proves sports stadiums drain public resources, are of minimal or no economic benefit, and enrich primarily the owners of sport teams, St. Louis and Missouri might succumb and dole out many millions for decades to come.
---
"Publicly funded sports stadiums are like crack cocaine to local politicians and business bigwigs. These folks are just like addicts: They deceive everyone around them for the sake of a fix and rarely take no for an answer when voters decline to subsidize their schemes."

— Michael W. Lynch, Reason Magazine *
---
Egregious Earmark of the Week: $100,000 to Fix Orange Show Stadium
. Rep. Jeff Flake (R.-Ariz.) has spotted this week's egregious earmark buried in the Transportation-Treasury-HUD appropriations bill (H.R. 3058) for fiscal year 2006. The noteworthy pork project comes to the grand total of $100,000 allotted to the city of San Bernardino, Calif., for making renovations to the National Orange Show Stadium.
Home Run for Corporate Welfare
: During the twentieth century, more than $14 billion in government subsidies went to the four major professional sports — Major League Baseball, the National Football League, the National Basketball Association, and the National Hockey League. While cities build fields of dreams for teams, hoping they will come, it isn't clear there are economic gains. Three experts on the economics of tax-funded stadiums examined the need for subsidies of sports teams and the economic impact of sports on local economies.
Sports Stadiums: No Pot of Gold for Cities
. Sports stadiums may have psychological and even political benefits, but they are falsely sold as an economic development tool. Cities and boosters ought to rely on private capital for funding these structures.
Tax-Exempt Bonds and the Economics of Professional Sports Stadiums
. An economist for the Congressional Research Service concludes that federal, state, and local taxpayers don't benefit economically from subsidizing professional sports stadiums.
Public Financing of Sports Stadiums: How Cincinnati Compares
. Hamilton County, Ohio, asks taxpayers to approve a sales tax increase to raise funds to subsidize new sports stadiums for the Reds and Bengals. Ultimately, taxpayers must determine for themselves whether an investment in sports will make life better.
Sports Stadiums Can Be Privately Financed
. This report concludes Ohio is out of step with other states and cities, which have moved away from public financing, and toward private financing, of sports stadiums.
Stadiums, Professional Sports, and Economic Development: Assessing the Reality
. About one century ago, professional sports became prominent in American public life. During its early years, the business of sports was primarily a private undertaking, financed with private money and played in private stadiums and arenas. But state and local government subsidies to professional sports businesses have proliferated over the past few decades, and economic arguments have been crafted to justify the subsidies. … Public funds are increasingly scarce. We must test the argument that professional sports offer an important return on government subsidies. The purpose of this paper is to use economic theory and empirical techniques to assess the contribution of professional sports to metropolitan area economic development in the United States.
D.C. Councilwoman Stands against Taxpayer-Funded Stadium — For a While
. Major League Baseball was thrown a curveball on December 15 [2004] as District of Columbia Councilwoman Linda Cropp (D) tried to help local taxpayers by changing the financing rules for a proposed new stadium.
A New Baseball Statistic for Opening Day
: Government subsidies for professional sports stadiums are not only economically unsound, they are unfair to sports fans and non-fans alike.
Where Have You Gone, Joe DiMaggio? And Where are the Stadiums You Played In?
The modern stadium barely tips its hat to its ancestors anymore, rather it prefers to dance on their graves. How unfortunate to think that one of the establishments that helped to bring America together and forge our nation as one has evolved into nothing more than a greedy child constantly asking for money.
No Jones Tax!
It is not the job of taxpayers to build facilities for private business entities. The mission of No Jones Tax campaign is to prevent taxpayers from paying higher taxes, new taxes, or for new give-away schemes to build a new stadium for Jerry Jones. Jerry Jones can build his own stadium without our tax dollars.
We Wuz Robbed! The Subsidized Stadium Scam
. While the actual sport of baseball is an excellent metaphor for the free market (illustrating how individuals and teams work together and compete against one another), at the professional level nearly all the teams play in government-owned or government-subsidized ballparks.
Here's a Deal We Can Afford to Refuse
: From Cleveland to Baltimore to Chicago, cities nationwide have repeatedly been suckered by team owners who claim they can't operate profitably without state-of-the-art, taxpayer-funded facilities offering luxury boxes and other high-dollar seating arrangements.
It's "play ball"… with taxpayer money
. Down the road, maybe these saps — AKA taxpayers — may balk at paying for stadiums, luxury skyboxes, parking concessions, tax abatements, and various other schemes that funnel taxpayer money to billionaire owners.
Public Interest is Usually Special Interest
: Special interest groups have been quick to tap the public till. Of course, they usually aren't so blunt as to demand tax money for their personal benefit. They have found a more effective strategy: obtain government subsidies for their pet project by arguing that it will benefit everyone in the community. Their project, in fact, is something we all "need." It's amazing what a person will "need" when someone else is picking up the tab.
The sports stadium scam: What is seen and what is not seen
. Taxpayer subsidization of professional sports facilities is almost always a losing bet, economically speaking. The economic impact studies employed by politicians, the news media, and pro sports owners to support government-financed facilities are beset by methodological problems and don't count all the relevant costs.
Public-Private Promises 1: Three Rivers Stadium [Part 1]
. Pittsburgh's Three Rivers Stadium is deemed "economically obsolete for baseball" by boosters of the Forbes Field II project, yet privately owned Busch Stadium in St. Louis, similar in age and design, has generated profits every year since its opening.
Public-Private Promises [Part 2]
Stadium subsidies are being offered by local governments but they offer few or no benefits to residents.
Should Congress Stop the Bidding War for Sports Franchises?
On November 29, 1995, the Subcommittee on Antitrust, Business Rights, and Competition of the Senate Committee on the Judiciary held hearings on sports franchise relocation. That testimony is summarized here.
Government Stadium Subsidies Would "Pick Pockets of Taxpayers to Line Pockets of Teams"
. According to a study by the non-partisan National Taxpayers Union Foundation (NTUF), the
$200-$360 million
in stadium subsidies being offered by local governments would offer few or no benefits to residents.
Sports Stadium Stampede Could Trample Taxpayers for $15 Billion
. Between 1990 and 2000, the average Major League Baseball salary rose 243 percent, and the average National Football League salary increased 143 percent. Tax subsidies help team owners to offset or even inflate these expenses while maintaining their profit margins.
Stadium Socialism
: Research shows that taxpayer-financed sports facilities aren't economically justified, according to economists. A national poll conducted by Media Research and Communications found that 80 percent of Americans oppose using their tax dollars for sports stadiums and areas. But city and state politicians keep building them.
Bush's baseball tax fetish
: Economist Raymond J. Keating of the Washington, D.C.-based Small Business Survival Committee estimates the total costs of building big league ballparks at $11.5 billion, with taxpayers picking up about 81 percent of the tab, or $9.3 billion.
Baseball in the Nation's Capital: Games with Tax Dollars
. Sports teams have grown accustomed to receiving a healthy dose of public money for nearly any stadium project.
Game Plan
: Cincinnati voters approved a sales-tax increase in 1996 that would pay for about 90 percent of the $450 million Paul Brown Field. PSINet Stadium, home of the Super Bowl champion Baltimore Ravens, was built almost entirely with public money. Revenue bonds and sports lottery money accounted for $200 million of the $223 million price tag. The Jacksonville Jaguars invested only $10.5 million in the $135 million reconstruction of Alltel Stadium in 1995.
Your Bread, Kansas City's Circus
: The IRS has recently ruled that an elaborate plan devised by the lawyers of the former owner of the Kansas City Royals to keep the baseball team in town served a charitable purpose on the ground that it will lessen the burdens of government.
Everyone Wants A Taxpayer-Funded Stadium, Except Taxpayers
. It's good to be the owner of a sports franchise. Not only do you rake in millions from inflated ticket prices and exorbitantly marked-up concessions, but you can convince the state into chipping in money to build or maintain your stadium.
Squeeze Play: Do Baseball Stadiums Need Our Bucks to Get Built?
For taxpayers, the first game of the season is also a pretty good time to ponder ever-larger government handouts to millionaire team owners and players.
Should We Pay For Sports Arenas?
Do cities really benefit from having a professional team? I am not sure that they do.
State-subsidized Slush
: While the jury is still out on the economic costs and benefits of new municipally supported stadia, the benefit to the fans is, shall we say, minimal? How about almost non-existent.
Subsidized Ballparks Price Fans Away
. New evidence indicates that sports fans who vote to subsidize sports arenas with their taxpayer dollars quite possibly could be denied entry at the gate.
Pro Sports on the Dole
: Government officials would better focus their attention on creating a healthy economic environment for their respective cities and states by lowering taxes, reducing regulatory burdens, and paring down the size of government.
Taxpayers Shouldn't Subsidize Pro Sport
. In 1994, the Edmonton Oilers persuaded Edmonton's councillors to institute a ticket tax to help the team pay its $2.8 million annual rent, and then managed to have the rent scrapped entirely last year, while still retaining ticket tax proceeds. Talk about eating and having your proverbial cake.
Sports Stadium Madness… Still Ripping Off Taxpayers
. Future historians will look back on the 1980s and 1990s with amazement. Communities hard-pressed to keep their schools open or police on the beat nevertheless spent billions of dollars on stadiums and arenas for use by professional sports teams. Mediocre athletes were paid more in a single season than the average taxpayer earned in a lifetime. Tickets were priced so high that the average taxpayer, whose earnings were taxed to build these facilities, could not afford to walk through the turnstile.
Minnesota Twins beat taxpayers in extra innings
. Score: Twins: $330 million, Taxpayers: big losers. "This bill isn't a deal. It isn't even the outline of a deal. It is simply the first step in which the legislature has acknowledged the principle that taxpayers should be on the hook for financing new stadiums for professional sports teams," said David Strom, Legislative Director of the Taxpayers league of Minnesota.
How Taxpayers Prop Up Sport Mogul's Profits
: Sports teams and their facilities have little measurable impact on the economic vitality of a community. As pro team owners hunker down to protect their interests, it is the hapless taxpayer who will get stuck holding the bag for non-performing assets, not to mention the collateral damage from non-performing schools. This is the choice many communities now face, and hopefully more will choose wisely in the future than have done so in the past.
Tax Me Out of the Ball Game
: Construction of the new Paul Brown Stadium in Cincinnati will cost local taxpayers at least 400 million dollars. Despite this enormous public investment, there is no guarantee that the Cincinnati Bengals will continue to do anything but lose. Actually, the only thing the Bengals have promised not to do now is - leave. Try to contain your excitement. Stadium deals financed with public dollars are one of the most egregious forms of corporate welfare at the municipal level. Yet, there is no real outcry because professional sports organizations have done a masterful job of promoting a myth. The myth is that professional sports franchises and their stadiums are good for local economies. Unfortunately, there is no real evidence to support this.
Public Funding of Stadiums: Governments Must Simply Say No
: Using public moneys to help fund the construction of new, or the renovation of existing, stadiums is bad public policy. Teams owners often want new stadiums in part (at least) to realize greater profits and increase the values of their teams. New stadiums can create from $10 million to $40 million in additional annual income for an owner. Even if the extra revenue is used solely for players' salaries, the owner still benefits, because the value of the team increases: Baseball teams that had the highest venue revenue in 1996 tended to be the teams with the greatest franchise value. Hence, public money invested in stadiums ends up eventually benefitting team owners and players.
Wasting Taxes On Sports Is A Favorite U.S. Pastime:
Americans spend billions in tax dollars to subsidize professional sports. The government lies, saying stadiums will pay for themselves. It never happens. Meanwhile, many fear a tax cut will short-change government, mistakenly believing it is the source of all good. We have lost the awareness that we control our own destiny, instead relying on government.
Rowdy fans and athletes:
NFL fans 'cause earthquake' during game in Seattle. So loud were the fans during their side's 34-7 victory that they measured between a magnitude 1 and 2 earthquake. Fans of the Seahawks are growing a reputation for their ear popping shows of support. In 2011, the fans were picked up by a nearby seismic recording station while earlier this year, CenturyLink Field entered the Guinness Book of World Records for the noise created.
This isn't going to help:
Jacksonville Jaguars Offer Fans Free Beer To Buy Tickets. The winless Jacksonville Jaguars have released their own strategy to increase ticket attendance to this week's game and prevent a blackout: free beer.
You step out of line, the man comes and takes you away.
Seattle cops to don opponents' jerseys. The Seahawks announced Wednesday that undercover law-enforcement officers will wear opposing team jerseys at games this season in an effort to quickly detect fans exhibiting unruly and inconsiderate behavior.
Ravens fans celebrate Super Bowl win by car tipping and looting a Baltimore 7-11. But AP told us there were no reports of "disturbances" after the Ravens' Super Bowl win. Once again, Twitter has the news first.
Police in riot gear stop brawl among parents at kids' football game. Police in riot gear flooded the field of a youth football game in Southern California to stop a brawl that involved dozens and possibly hundreds of adult spectators.
Rowdy NFL fans will be required to see the shrink
. The NFL is shrink-rapping football fans. Unruly fans booted from stadiums this year will be required to pass a code-of-conduct exam — or they won't be allowed back in for another game.
Cops: Saints fan shoots two 49ers fans after loss
. An angry New Orleans Saints fan shot two San Francisco 49ers fans in a restaurant parking lot Saturday evening [1/14/2012] shortly after his team lost the NFL divisional playoff game, police said. Donald Ray Ayro, 31, reportedly became upset with two 49ers fans while watching the game at an Applebee's restaurant.
High School Basketball Player Attacks Ref
. A video of what not to do when you don't like a ref's call has been circulating the Internet. In a game between Florida high school teams Arcadia DeSoto and Port Charlotte, DeSoto's Mason Holland shoved a Port Charlotte player, and then, after a technical foul was called on him, went ballistic and threw the referee to the floor.
Chanting "USA, USA" at a college football game termed anti Muslim
. So chanting USA, USA at a football game is now anti Muslim? According to a University of Illinois professor, the answer is yes.
More about
The Religion of the Easily Offended
.
The High Cost of Favoritism
. Those who star in sports that are big in educational institutions — football and basketball being classic examples — can start having the rules bent in their favor as early as high school. Everyone wants a winning team and bending a few rules for those who can make that happen may seem like a small price to pay. At colleges and universities where football or basketball are big time, ensuring passing grades for players on those teams is a major priority.
Putting Sports on Notice
: The statistics regarding violence at school and other amateur sporting events have been cited regularly in the media — yet violence at those events continues unabated. … It is time for every parent, if not every prospective spectator of an organized athletic event, to consider the wisdom of attending contests that have become as much about the egos of the fans as about the players.
The Last Resort for Losers
. Nowhere in the rule book of any sport is criminal violence authorized. Even in those sports events where physical force is part of the competition, causing injury to an opponent may be incidental to the goal of the competition but it is not the goal itself. Even in boxing, a sport about which there is debate over the whether it has crossed the line to violence for violence sake, there are rules which must be observed.
Keep me out of the ballgame
. Today, taking your son or daughter to a major sports event might require a helmet and earplugs. Too many players aspire to create gangsta images and cover themselves with tattoos, record nasty rap albums in their spare time, and push and kick a cameraman or two just to maintain that bad-boy image.
Concerned about gang signs, NFL reviews tapes
. The league, concerned that some players might be celebrating by using the hand signals of street gangs, has hired experts to study game tapes.
Amoral media, lowlife fans, spoiled athletes and beer
. Let's finally stop repeating the false notion that big business has conservative values. Big business has no values. … Liberals perpetuate the falsehood of big business as conservative for three reasons: They have a materialist view of the world (just about everything is explainable by economic status and motives; it aids in getting people to vote Democrat); many people resent the amorality of big companies; and it seems to counter the argument that the major news media are liberal — "How could the news media possibly be liberal when they are all owned by large corporations!"
Obviously, Sports Do Not Build Character
. If you are one of those people who believe the old adage "sports builds character," you have some explaining to do. Why are so many professional athletes, who have spent their entire lives in organized sports, masters at cheating, serial adultery, drunkenness, compulsive gambling, drug abuse, and thuggish fighting (to name just a few of the vices)? … By character I mean moral excellence: a life characterized by prudence, fortitude, self-discipline, and humility in pursuit of what is good.
Morons disguised as hockey fans
. Montreal was the lead story on morning TV news on both sides of the Canada-U.S. border yesterday, but the Canadiens' Game 7 victory over the Boston Bruins was merely a footnote. The big story was the violence and vandalism that grew out of the celebrations after the Canadiens' win. I'm not sure what Monday night's carnage means, but there's an argument to be made that our society is headed in the wrong direction.
Nashua woman charged with murder after Sox-related argument
. A Nashua, New Hampshire woman is being held without bail after prosecutors say she ran down a man outside a bar — after a argument witnesses say was about the Red Sox and Yankees.
NFL announces new fan code of conduct
. The NFL implemented a new code of fan conduct Tuesday [8/5/2008], warning that spectators who misbehave will be ejected from stadiums and barred from coming back. The policy, first recommended by commissioner Roger Goodell at league meetings in April, is aimed at conduct that the league said "detracts from the gameday experience."
Booing at games may be banned
. The organization that oversees high school sports in Washington is considering rules for fans that could ban booing and offensive chants. The Washington Interscholastic Activities Association has not made an official ruling, but has discussed guidelines to crack down on negative conduct, a spokesman said. Some of the state's top coaches believe a boo ban is extreme.
The Editor says...
This is political correctness carried to its extreme in the land of the easily offended. Are spectators expected to cheer for both teams? I think the courts would rule that booing, however offensive, is constitutionally-protected
free speech
.
The Olympics:
Going for Broke — Can Los Angeles Afford to Host the Olympics? By now you probably know that Los Angeles has the honor, or should I say heartburn, of hosting the 2028 Olympics. Long gone are the days when such an announcement would fill the locals with pride, as it is now generally understood that local residences will have to put up with increased traffic, never-ending infrastructure headaches and a soul crushing financial commitment by the host city that gets little financial return for its investment. Within moments of the announcement, the blogosphere was full of articles of how this could become a financial boondoggle for Los Angeles.
Chicago is still paying for its failed Olympics bid. The site of the now-closed Michael Reese Hospital on the South Side was supposed to be where the athletes village for the 2016 Summer Olympics in Chicago. But despite Barack Obama flying out to Copenhagen to personally plea for the games to be held in his hometown, the International Olympic Committee members chose Rio de Janiero. Meanwhile Chicago taxpayers are in a familiar situation--paying for the expensive mistakes of the people they put in power.
Rio's Olympic warm-up pool has turned a disgusting shade of orange as the village continues to fall apart. Rio de Janeiro spent about $4.6 billion to host the 2016 Summer Olympics. Six months later, four months after the end of the Paralympic Games, the city's Olympic infrastructure is falling apart. Over the weekend, the Brazilian news outlet O Globo published footage of various abandoned and decrepit Olympic venues. According to O Globo, limited security has resulted in theft, and the ceilings are falling in. Other venues appear to not have received any necessary upkeep. Even the Maracana, Rio's Olympic stadium, is without power as city officials argue about who should pay the electricity bills. Most shocking is a warm-up pool that has turned orange.
4 months after Olympics, organizers unable to pay some bills. Almost four months after the Olympics ended, Rio de Janeiro organizers are unable to pay some of their bills, including $3.7 million owed to the International Paralympic Committee.
Three months after the Olympics, Rio de Janeiro is broke. The state of Rio is broke. It hasn't been able to pay its bills since long before the games. A federal bailout kept police on the streets and hospitals open while Olympics tourists were in town. But now the money has dried up, and public employees aren't being paid. The state government is voting on an austerity package that could slash state workers' wages and pensions by 30 percent. That's triggered violent protests and led demonstrators to briefly storm the state Legislature last month. Meanwhile, crime is surging across the state.
Rio Olympic golf course eerily empty three months on. Built specially for the Olympics on what had been a nature reserve next to the beach in western Rio, the links-style course was meant to convert Brazilians to a sport they barely know and put Rio on the international golfing map. Instead, the $19 million facility created by star US designer Gil Hanse risks turning into a white elephant.
Europe's top Olympic official taken to maximum security prison. International Olympic Committee (IOC) member Pat Hickey was sent to Brazil's Bangu maximum security prison on Friday while police investigate his involvement in a plot to illegally resell Olympic tickets, civil police said. The elderly Irishman was arrested in his dressing gown during a dawn raid at his luxury beachfront hotel on Wednesday, where Hickey had been staying with his wife and fellow IOC members. Police said they had discovered evidence linking Hickey to an international scheme to illegally pass tickets to touts who were reselling them at well above their original price.
Looks like Rio police were the biggest liars in the Lochte drama — if anyone still cares about the truth. You heard it all weekend: "Four American swimmers trashed a Rio bathroom in a drunken rage and then lied to investigators about an armed robbery to cover-up their story." It's become conventional wisdom from network anchors trying to paint a rosy picture on a troubled Olympics to journalists who embrace the narrative of "ugly Americans" taking advantage of the downtrodden, third world Brazilians. There's only one problem with this narrative: It appears it's completely false.
British Athlete Robbed at Olympics, Officials Say. A British athlete was robbed in Rio during the Olympics, according to officials. 'We can confirm there has been an incident of theft involving a Team GB athlete returning to their accommodation. All members of our delegation, including the individual concerned, are accounted for, and are safe and well," Scott Field, a spokesman for Team GB, said in a statement to NBC News Thursday [8/18/2016]. No other details were provided.
Ryan Lochte, James Feigen Indicted in Brazil After Robbery Claim. The U.S. Olympic Committee Thursday night apologized to Brazil for the "distracting ordeal" stemming from what Brazilian authorities call a fabricated claim of a gunpoint robbery by a group of swimmers in Rio de Janeiro. "The behavior of these athletes is not acceptable, nor does it represent the values of Team USA or the conduct of the vast majority of its members," the statement said. "We will further review the matter, and any potential consequences for the athletes, when we return to the United States."
Dozens of Robberies Caught on Video in Rio — in Broad Daylight. It's actually not a new video — it's been making the rounds for several months — but it's shocking and informative nevertheless. It shows mostly young males (in some cases very young boys) grabbing wallets and bags from people passing through a busy intersection in Rio. In one instance, a two thugs appear to grab the necklace right off a man's neck, attacking him several times before they successfully get what they're after. In some cases, fearful looking individuals just hand over their things to the robbers to avoid confrontations.
Olympics-Brazil judge orders U.S. swimmers not to leave country — daily. A judge in Brazil has issued an order to prevent U.S. swimmers Ryan Lochte and James Feigen from leaving the country on the grounds they gave conflicting accounts of their robbery outside the Rio Games on Sunday, a Brazilian newspaper said on Wednesday [8/17/2016].
Olympic-Sized Climate Propaganda. XXXI Olympiad competitors are joyfully showcasing their skills and sportsmanship, while delighted fans revel in their amazing efforts. But opening ceremonies featuring colorful history, dance, song and athletes were rudely interrupted by an unprecedented propaganda film. As audiences around the world were getting pumped up in eager anticipation for the upcoming events, a slick but deceitful video soured the mood by inserting partisan climate change politics.
If you're at the Rio Olympics, you've probably already been hacked. While athletes head to Rio de Janeiro, Brazil to compete for medals in the 2016 Summer Olympic Games, hackers in the area have their eyes on a different prize: the personal information of unsuspecting travelers. According to a new report from mobile security firm Skycure, visitors to the former capital of Brazil are being targeted by malicious actors who have set up fake Wi-Fi hotspots designed to steal information from connected devices. These phony wireless networks were spotted by Skycure around the city, but they were most prominent in locations where travelers were most likely to look for a place to connect, like shopping malls, well-known coffee shops, and hotels.
Olympic officials opt to drain green pool, say they learned 'painful lesson'. After the diving pool was closed for a scheduled practice session Friday [8/12/2016], Germany's Patrick Hausding posted a couple of pictures, one holding his nose with the caption "Good morning from the green lake!"
Rio Olympics: Green Pools Caused by Hydrogen Peroxide Dump. Olympics officials on Saturday [8/13/2016] gave what they said was a definitive explanation why the water in two competition pools turned green this week. Someone, the officials said, mistakenly added 160 liters of hydrogen peroxide on Aug. 5, neutralizing the chlorine and allowing the growth of "organic compounds" that might have included algae. On Saturday, the water in the diving pool was still a murky bottle-green color, while the water in the second pool, used for water polo and synchronized swimming, had begun to look a bit lighter and a bit bluer. Athletes have been complaining that the water or the chemicals treating it hurt their eyes, and that murkiness makes underwater visibility impossible.
Rio 2016: Food and Drink is Running Out. There is not enough food and drink for visitors at the 2016 Rio Olympics, even though the Games started just six days ago. Attendees queued for hours at food stalls, only to find that everything had run out when they reached the counter, reported the Sydney Morning Herald. On Saturday [8/6/2016], food stalls at the Future Arena — where handball games are played — were forced to shut early because there were no more supplies left.
America First. The Olympics tend to be the Island of Misfit Spectator Sports, showcasing competitions that got left by the wayside of popularity, such as volleyball and diving. So every couple of years when the Olympics roll around, there is much grumbling about how outmoded they are. Yet large numbers of people always seem to end up watching the Olympics anyway and having a good time. Why? Nationalism.
Olympians officially terrified of green '[foul]-smelling' water. There's something in the water in Rio — and it's getting worse. The Olympic diving pool was closed Friday morning [8/12/2016] as the water continues to be a disturbing, murky shade of green. The concern for those who have been diving into the pool has grown as the problem persists.
Queasy, being green: Olympic diving pool making the wrong kind of splash. It's primordial, this pool. You expect a cold, dead hand to come jutting up out of it. The Olympic diving tank is dark and seemingly bottomless, and as a rule in life, nothing good grows or happens in dark-green water. Things that are green and wet: spoiled kale. Decomposition. Industrial subatomic runoff. Old ceiling leaks. Dead seaweedy things that clutch at your ankle. Would you wade in that, much less put your face in it? Mothers all over the world are worried about that pool: They know what the toddler section of a public aquatic park looks like late in the day. Anyone who has stared at the bottom of an old fountain is worried about that pool. "The swamp pool," British gold medalist Chris Mears called it.
Rio's infamous green diving pool closed. The Olympic green pool saga has been through more twists and turns than the divers plunging into it. On Tuesday [8/9/2016] the diving pool was green. Then on Wednesday, the water polo pool also turned green. Now on Friday it appears that the diving pool has been closed to training altogether — so as not to disturb the water and help it turn blue again.
Fake wi-fi hotspots at the Olympics. A cybersecurity report reveals several fake WiFi hotspots have been set up in Rio de Janeiro, Brazil, in order to take advantage of the influx of people attending the 2016 Olympics. Skycure, a mobile security firm, found that places like Rio Galeão Airport are unaware they were inadvertently hosting several nefarious networks, according to Forbes. In other words, tourists arriving in the city are leaving themselves vulnerable to hackers once they turn on their phones or turn off airplane mode. Another report, published by Kaspersky Lab, discovered that 18 percent of the available networks were highly unsafe. Another 7 percent used antiquated encryption technology.
Judo medalist beaten up while celebrating on Copacabana Beach. Dirk Van Tichelt probably didn't envision one of the greatest days of his life ending in the hospital. But that's exactly where the Belgian judoka found himself Monday night hours after winning his first-ever Olympic medal. Van Tichelt won bronze in the 73-kg judo competition on Monday. Naturally, he went off to Copacabana Beach that night to celebrate the achievement. And that's where things went awry. Van Tichelt was reportedly assaulted by a thief on the famous beach, and was struck in the face. He was taken to the hospital after the incident.
The 2016 Olympics In Rio Are A Hotbed For Hackers. A cybersecurity report reveals several fake WiFi hotspots have been set up in Rio de Janeiro, Brazil, in order to take advantage of the influx of people attending the 2016 Olympics. Skycure, a mobile security firm, found that places like Rio Galeão Airport are unaware they were inadvertently hosting several nefarious networks, according to Forbes. In other words, tourists arriving in the city are leaving themselves vulnerable to hackers once they turn on their phones or turn off airplane mode. Another report, published by Kaspersky Lab, discovered that 18 percent of the available networks were highly unsafe. Another 7 percent used antiquated encryption technology.
Protesters Are Legally Allowed To Ruin The Olympics. The Rio 2016 Summer Olympics in Rio de Janeiro may be in danger of constant disruption by protesters since a Brazilian federal judge ruled Monday night that protesters can peacefully voice dissent at the Games. Brazilian Federal Judge João Augusto Carneiro Araújo decided that to block protesters from demonstrating their discontent with the Games is to prevent them from freely expressing themselves. While Brazilians opposed to the Olympic Games see the judge's ruling as a victory for free speech, Olympic organizers will likely appeal the judge's decision.
Reports claim Olympic kayaker capsized after hitting underwater sofa. The report, which immediately sparked the #kayaksofa hashtag on Twitter, was not corroborated by anyone else. Nevertheless, the organizers are taking it seriously enough as to investigate it.
Olympic venues see thin crowds for some sports in Rio. Olympic athletes have been competing in near empty venues and before thin crowds in other locations during the opening days of the Rio Games — a problem that can be traced to long security lines, traffic and a lack of familiarity in some sports.
Rio 2016: Two Australian coaches robbed at knifepoint by teens near Ipanema beach. Two Australian rowing coaches were robbed at knife-point by teenagers in Rio, just before their athletes were due to compete, as they walked back to their hotel near the city's Ipanema beach. The pair were forced to handover their mobile phones, a wallet and even an Olympic team jacket in the incident.
Olympic network NBC vows full Rio coverage, woes included. Bob Costas and other top members of NBC's Olympics coverage team veered between optimism and caution in predicting Rio de Janeiro's ability to pull off a successful Summer Games and said NBC will cover the good and bad.
NBA stars get mega-yacht to avoid filthy Olympic digs. Another reason the rest of the world will loathe Team USA. As leaking pipes and exposed wiring — to name two disasters — continue to plague the athletes settling into their digs at Rio's Olympic Village, Carmelo Anthony and his teammates will be resting their heads at night aboard a luxurious liner. The Daily Mail reported on Wednesday that the Silversea Silver Cloud will house the US men's and women's basketball teams throughout the Games. The 196-cabin, nine-deck supership boasts 7-foot beds and access to a pool, spa and shops.
U.S. Deploying Over 1,000 Military, Intelligence Officials for Olympics. The United States is prepared to deploy more than 1,000 law enforcement, special operations, military, and intelligence officials to Brazil with the Olympics set to kick off Friday. Hundreds of personnel have already arrived in Rio de Janeiro as part of a highly classified effort to protect the 2016 Summer Games, including American athletes and staff, according to a U.S. intelligence report obtained by NBC News on Friday. The U.S. Special Operations Command has also sent more than a dozen highly skilled Navy and Marine Corps commandos to Rio to work with the Brazilian Federal Police and the Brazilian Navy, senior military officials told NBC.
Huge queues and angry fans mar the start of Rio Games. The Rio Olympic Games got off to a shambolic start on Saturday [8/6/2016] as fans queued for hours at security checkpoints to enter venues, with some missing their events and many athletes competing in front of eerily empty stands. Games organizers apologized for dropping the ball on the first day of full competition, the morning after a dazzling opening ceremony, as iconic venues such as beach volleyball on the famed Copacabana beach saw only a few hundred spectators. Outside, lines stretched for several blocks as angry fans stood in full sun, waiting as security staff struggled.
Rio Olympic Golf Problems 2016: Capybaras, Crocodiles, Sloths All Over The Course. After a 112-year absence from the Olympics, golf's return to the world's biggest sporting stage at the Rio games has hit a number of speed bumps. The latest trouble: the golf course is "overrun with wildlife," as People Magazine put it in a report Tuesday night [8/2/2016]. The list of critters spotted thus far on the course is impressive. It includes sloths, mini crocodiles, boa constrictors, mico monkeys, burrowing owls and dozens of capybaras, the world's largest rodent.
Expert to Rio athletes: 'Don't put your head under water'. Just days ahead of the Olympic Games the waterways of Rio de Janeiro are as filthy as ever, contaminated with raw human sewage teeming with dangerous viruses and bacteria, according to a 16-month-long study commissioned by The Associated Press.
The Olympics are being Caster-ated!
Intersex athletes to take center stage at Rio. Caster Semenya is a South African runner who could emerge as one of the most compelling figures of the Rio Olympic Games. She is favored to win gold at 800 meters while perhaps breaking track's longest-standing world record, even as her stunning speed is leading to uncomfortable controversy at the uncertain intersection of gender and athletics — and of human rights and athletic fairness. Semenya has never said she is intersex — a word preferred to the stigmatizing hermaphrodite — but speculation follows her around the globe, her private parts a mortifying matter of public debate. Track observers believe Semenya is hyperandrogenous, meaning her body naturally produces high amounts of testosterone, the hormone that helps build muscle, endurance and speed.
Athlete with No Womb or Ovaries but Internal Testes Will Compete with Women in Rio. With reports of dead bodies and excrement floating in the water, the threat of Zika and the Russian doping scandal, the Rio Olympics appears the Frankenstein of athletic events. And now Rio seems dopey in another way: owing to political correctness, a runner with, reportedly, no womb or ovaries but internal testes will be allowed to compete with women. This person is South African middle-distance competitor Caster Semenya.
Semenya wins gold in the 800 as testosterone controversy simmers. The South African Caster Semenya, world champion in 800 meters in 2009, ran in 1:55.28 to become the Olympic champion with gold in Rio, as controversy still simmers over her condition of hyperandrogenism.
Rio Mayor Says What We're All Thinking: 'Obviously This Is a City That Has Problems'. The Olympics are now just four days away, and the serious concerns about whether Rio is up to the task of hosting continue to mount. Rio Mayor Eduardo Paes is already in damage control mode, blaming an international organizing committee for some of the problems in the Olympic Village. In an interview with Matt Lauer on Today [8/1/2016], Paes finally said what we're all thinking: "Obviously this is a city that has problems," Paes admitted to Lauer.
Australia hit again: computer, shirts stolen at Rio Olympics. A laptop and team shirts have been stolen from Australia's accommodation at the Olympic athletes' village while the building was being evacuated because of a small fire, the head of the team's delegation at the Rio Games said Sunday [7/31/2016]. Kitty Chiller said other computer equipment was "rifled through" but was left behind during the theft on Friday. She said security seems to have improved, but called the theft "concerning."
Explosion at Rio's Olympic stadium just days before opening ceremony. An explosion has rocked the Olympic stadium in Rio just days before it's set to host the opening ceremony after police found a suspicious toolbox. Authorities sent in a robot to investigate the toolbox on Sunday at the Maracana Stadium as rehearsals for the ceremony were underway. The toolbox is believed to have exploded when the robot touched it.
Corpses, excrement, litter: welcome to Rio Olympic sailing venue. When Olympic sailors compete in Rio the cameras will show a made-for-television scene of sparkling tropical waters and mountains. Luckily, the billions of viewers won't catch the revolting stink. More than nine million people live in Rio and towns around the rest of Guanabara Bay. At best only half the sewage they produce is treated before it pours into the city's watery heart.
Brazil cuts ribbon on much-delayed $3B subway expansion crucial for Olympics. Brazil's highest officials celebrated the completion of a much-delayed $3 billion subway expansion that will play a crucial part in the Rio de Janeiro Olympics, holding a ribbon-cutting ceremony Saturday just days before the games are set to kick off.
Rio Olympics security firm fired, maligned police force takes over. Less than a week before the 2016 Rio Olympics are set to start, the Brazil Ministry of Justice terminated its contract with a private firm that was supposed to provide security for the games. The ministry cited "incompetence and irresponsibility" from the Rio de Janeiro-based firm Artel, and moved to strip them of their duties. It's not hard to see why the Ministry of Justice reacted so harshly. With only a few days left until the first venues are set to open, Artel admitted that they have only hired 500 security personnel. They were supposed to hire 3,400.
Rio Athletes Village faces leaks, power outages; Australia refuses to move in. Thousands of athletes arriving for the Rio de Janeiro Olympics could find major plumbing and electrical problems in their rooms at the Athletes Village with the games opening in just under two weeks.
American Jordan Spieth drops out of Rio over 'health' concerns. Jordan Spieth withdrew from the Olympics on Monday [7/11/2016], leaving golf without its top four players when the sport returns to the games for the first time since 1904. The decision was announced by International Golf Federation President Peter Dawson.
Armored cars, soldiers in camouflage secure Rio Olympics. Rio's rising crime rate is at the top of a long list of problems confronting South America's first games: the Zika epidemic, severe water pollution, a crushing recession and slow ticket sales.
'Super bacteria' discovered in Rio's waters as Olympics near. A group of Brazilian scientists have detected a drug-resistant bacteria growing off of some of Rio de Janeiro's most stunning beaches, one month before the city is due to host the 2016 Olympic Games. According to lead researcher Renata Picao, the "super bacteria" entered the city's waterways when sewage coming from local hospitals got channeled into the bay.
Brazil's Olympic Catastrophe. On June 17, fewer than 50 days before the start of the Games, the state of Rio de Janeiro declared a "state of public calamity." A financial crisis is preventing the state from honoring its commitments to the Olympic and Paralympic Games, the governor said. That crisis is so severe, he said, it could eventually bring about "a total collapse in public security, health, education, mobility and environmental management." The authorities are now authorized to ration essential public services and the state is eligible for emergency funds from the federal government. Measures like these are usually taken for an earthquake or a flood. But the Olympics are a man-made, foreseeable, preventable catastrophe.
Body parts wash up on popular beach near Rio Olympic venue. Authorities in Brazil said Wednesday [6/29/2016] that body parts washed up on shore of a popular Rio de Janeiro beach near where the beach volleyball Olympic event is set to take place in August. The latest gruesome discovery is another obstacle the city has to grapple with among the laundry list of concerns athletes and fans will have to deal with. The finding was first reported to Brazilian media by a Rio street vendor. A police officer standing near a security perimeter confirmed the discovery to Reuters. However, it's unclear how the mutilated body wound up on Copacabana Beach.
Cops and Firemen Warn Olympics Visitors Rio Won't Be Safe. When tourists arrive for the Olympics in Rio de Janeiro this summer, they might be taken aback by the police and firemen who meet them at the airport. Brazil is in a state of disarray, and the confused priorities of big government have led to fire and police layoffs. As a result, cops and firefighters meet tourists at the airport with this sign, "Welcome to Hell." The sign adds, "Police and firefighters don't get paid, whoever comes to Rio de Janeiro will not be safe." These public servants have been forgotten in the country's massive corruption scandal.
Rio de Janeiro's acting governor: Olympics could be a 'big failure'. The headache for the 2016 Rio Olympic Games organizers shows no signs of subsiding. Six weeks before the Games are set to begin, Francisco Dornelles, the acting governor of the state of Rio de Janeiro, told the Brazilian newspaper O Globo that the state has not yet received recently-approved federal funds to beef up security and transportation for the quadrennial competition. "I am optimistic about the games, but I have to show the reality. We can make a great Olympics, but if some steps are not taken, it can be a big failure," Dornelles told O Globo.
Call for More Rio Security After Paralympic Athletes Robbed. An estimated 85,000 police and soldiers will be patrolling the streets during the Olympics and Paralympics, but violent crime remains a fact of life in Rio.
The Editor says...
Next time, perhaps they should select a city that isn't saturated with criminals, that isn't going bankrupt, and doesn't have sewage in the river.
Rio state government declares financial disaster as Olympics loom. The acting governor of Rio de Janeiro's state government declared a state of financial disaster Friday [6/17/2016] in an effort to change budgetary priorities without disrespecting Brazil's fiscal laws. Francisco Dornelles' move will let him adopt exceptional measures to pay costs related to the upcoming Olympic Games as the state grapples with the country's steep economic recession. Dornelles' office said in a statement that the decision was made because a dip in revenues from taxes and oil royalties was "stopping the state of Rio de Janeiro from honoring its commitment to the organization of the Olympic and Paralympic Games." He said the state is facing a "public calamity."
Studies find 'super bacteria' in Rio's Olympic venues, top beaches. Scientists have found dangerous drug-resistant "super bacteria" off beaches in Rio de Janeiro that will host Olympic swimming events and in a lagoon where rowing and canoe athletes will compete when the Games start on Aug. 5. The findings from two unpublished academic studies seen by Reuters concern Rio's most popular spots for tourists and greatly increase the areas known to be infected by the microbes normally found only in hospitals. They also heighten concerns that Rio's sewage-infested waterways are unsafe.
Trash creates obstacles for Rio 2016 Olympic sailors. When Victoria Jurczok and Anika Lorenz rip through the water aboard their racing skiff, they are doing far more than sailing at the fastest possible speed. The two athletes from the German Olympic Sailing team are also learning the unique currents, tides and wind patterns of Rio De Janeiro's Guanabara Bay, to try to get an edge when they compete in the upcoming Olympic Games. And they are keeping a look-out for floating obstacles. "Its possible you hit while sailing some plastic or you don't know what," says Jurczok, a 26-year old from Berlin.
The show must go on!
UN Health Agency Rejects Call to Postpone Rio Olympics. The assessment, in a statement early Saturday [5/28/2016], came a day after 150 health experts issued an open letter to the U.N. health agency calling for the games to be delayed or relocated "in the name of public health."
Corruption, doping, instability: Is it the end of the Olympic Games as we know them? The ideals of the Olympics are noble and worthwhile. In sports, nothing is better than the gathering of a peaceful, friendly competition, where the youth of the world can display the best in athletics that the planet can offer. The corruption of Russia, through its state sponsored sanctioning of doping of their Olympians, threatens the entire institution and the games themselves. Cheating and doping is nothing new. It's been going on in Olympic competition for a long time, and it's not confined to Russia. It's just much worse there, and now that it's unraveling, it is certain to have wide reaching effects and reverberations.
Stop the Olympics. Discredited long ago by the very corruption and nationalism they were originally meant to transcend, the Olympic Games are embroiled in a wave of scandal that's embarrassing even by the sorry standards of this hypocritical "movement." It's hard to say what's more outrageous: credible new allegations of a clandestine state-sponsored doping scheme carried out by the 2014 Winter Olympics' host nation, Russia — or the fact that the International Olympic Committee entrusted the event to a despotic regime run by a glory-hungry former KGB agent in the first place. Meanwhile, the integrity of the 2008 Summer Games in Beijing — another dictatorship's showcase — has been retrospectively undercut by the discovery of previously undetected doping by a reported 31 athletes from 12 countries; similar findings may be about to taint the 2012 London Games.
U.S. Athletes Told to Skip Rio Olympics if Concerned About Zika. The U.S. Olympic Committee (USOC) has recommended that any athlete or trainer concerned about the Zika outbreak in Latin America should consider not attending the 2016 Summer Olympics in Rio de Janeiro. Two anonymous sources told Reuters that the USOC issued the suggestion late in January on a teleconference call. President and board chairman of USA fencing Donald Anthony said no person should travel if "they don't feel comfortable going. Bottom line."
Can the Rio Olympics survive outbreak of head-shrinking Zika virus? Rio's Olympics are on the verge of disaster as fear grows over the Zika virus, which has left more than 4,000 newborns with shrunken heads. Female spectators and even athletes of childbearing age are being warned by countries and medical professionals around the world to reconsider their plans to travel to Brazil for fear of what could happen to their unborn children after the country was overrun by the mosquito-borne disease.
Why Boston's Sports Fans Rejected the Olympics Boondoggle — and L.A. Said Bring It On. How Boston's rabid sports fans rejected the Olympics — and how chumps in Los Angeles enthusiastically stepped up to potential bankruptcy — is a tale worth understanding, especially the next time your city or state tries selling voters on a new stadium or venue for billionaire sports team owners. The Summer Games routinely use billions of taxpayer dollars to throw the equivalent of a three-week-long international party that ends with a trashed house and a financial hangover that lasts for years. [...] As sports economist Andrew Zimbalist has noted, the Summer Games might generate $6 billion in total revenue, half of which goes to the International Olympic Committee (IOC) while costing the host city $20 billion (London) or even $40 billion (Beijing). And don't think that any new stadiums or infrastructure will have much of an economic afterlife.
Men will now compete against women:
Olympics Loosen Rules to Allow Pre-Op M-to-F Transsexuals to Compete with Women. There's great news for adventurous male Olympic hopefuls: if they declare themselves women and reduce their testosterone below 10 nmol/L for at least 12 months prior to competition, they can compete against ladies. There's even better news for these men; according to transgender guidelines approved by the International Olympic Committee, genitalia does not serve as a prerequisite. The guidelines state: "To require surgical anatomical changes as a pre-condition to participation is not necessary to preserve fair competition and may be inconsistent with developing legislation and notions of human rights."
AP test: Rio Olympic water badly polluted, even far offshore. A new round of testing by The Associated Press shows the city's Olympic waterways are as rife with pathogens far offshore as they are nearer land, where raw sewage flows into them from fetid rivers and storm drains.
Russia fights back after being slammed over doping. The Russian government has begun fighting accusations that the country operated a vast state-sponsored doping program, even as the first punishment was handed down Tuesday [11/10/2015].
Russia used spies, secret lab in massive Olympics doping: report. Russian track and field athletes could be banned from next year's Olympics in Rio de Janeiro after a devastatingly critical report accused the country's government of complicity in widespread doping and cover-ups.
Terror prep may be LA's biggest card in campaign for '24 Olympics. Los Angeles' 2024 Summer Olympics bid has a lot going for it — ready-made venues and hotels, countless tourist attractions and a massive media market that guarantees top-notch coverage and a huge international audience. But the ability to provide security against terror attacks may be LA's best card to play.
Audit: Boston Olympics would have cost $970M more than estimate. A scathing independent audit of Boston 2024's Bid 2.0 ordered by state government leaders found the economic impact likely would have been lower than projected by Olympics supporters and the costs likely would have been at least $970 million higher, according to the report released today [8/18/2015. "Past experience suggests that Boston 2024 would have been unlikely to meet those cost estimates, and a more reasonable cost estimate would have been over $970 million higher than reported in Bid 2.0.," the report said.
The Winter Olympics problem — nobody wants them. Beijing has won the right to host the 2022 Winter Olympics. Now all it needs is some snow. China 's capital — a city with scant snowfall and a limited winter sports experience — was chosen last week to host the Games, beating out Almaty, Kazakhstan. While Beijing boasts sparkling facilities left over from its 2008 Summer Games, the International Olympic Committee's decision perplexed many observers. But the governing body may not have had a choice. Despite the IOC's efforts to make bidding and hosting more appealing, some of the stronger possible host cities have shied away in recent years.
With only one year to go until the Rio 2016 Olympics there are major concerns over construction, security and pollution. A year to go until Rio 2016 and there are still serious issues facing the organisers. Pollution will top the agenda this week, mainly because sailors, rowers, triathletes and marathon swimmers are all in town for test events during August. Yet there are also major concerns over security — London 2012 470 sailing silver medallists Hannah Mills and Saskia Clarke were held up at knifepoint and robbed last December on a training camp.
A Winter Olympics in a City Without Snow. China's northern plain is extremely dry, and what precipitation that falls in the capital tends to occur during the summer. Beijing's Olympic planners have assured the IOC this won't be a problem — the country will simply use artificial snow to accommodate events, such as skiing, that require it.
The Editor says...
What kind of "carbon footprint" will be required to cover the Olympic Village with snow? One would think the environmentalists would be upset about this plan, yet they are all completely silent.
WHO and Sailing Body Seek Virus Tests in Rio Olympic Venues. The World Health Organization has asked the IOC to analyze virus levels in Rio de Janeiro's Olympic waters, and the governing body of world sailing says it will start doing its own independent virus tests.
Filthy Rio water a threat at 2016 Olympics. The waters where Olympians will compete in swimming and boating events next summer in South America's first games are rife with human sewage and present a serious health risk for athletes, an Associated Press investigation has found.
Olympic teams to swim, boat in Rio's filth. Athletes in next year's Summer Olympics here will be swimming and boating in waters so contaminated with human feces that they risk becoming violently ill and unable to compete in the games, an Associated Press investigation has found.
No Countries Want to Host the 2022 Olympics. Add Krakow to the growing list of cities who do not want to host the 2022 Winter Olympics. The Polish city withdrew its bid this week after residents overwhelmingly voted against the plan, according to the Associated Press. Now only four cities remain in the bidding process, and two of those may soon be ruled out — leaving only Kazakhstan and China as contenders.
The Olympics, in my estimation, are the
UN
's way to candy-coat the prospect of a unified world government, with its world-wide laws and taxes. [
1
] [
2
] [
3
] [
4
] The UN flag flies at all competition sites of the Olympic Games. [
5
] The Olympics are an attempt to show that one country is morally equivalent to another: It's all the same if the games are hosted by China or England or Russia or the United States. Taxpayers, especially in the host country, end up paying the bills for the competition without the benefit of voting on it.
Why Sochi? In all the comment about this month's Sochi Olympics, there is bewilderment above all about Sochi itself: Why on earth would the Kremlin decide to host the Games in an underdeveloped place where terrorists lurk nearby — a place that a front-page New York Times story this week describes as "the edge of a war zone"?
At the Sochi Olympics, you have to be a Russian politician to know it's not raining. Ignore the attacks from the rear by the perfidious Western conspirators and propagandists, our common enemies who falsify their reports about the Sochi Games. This great national festival has dissolved all dissent, and every fear and problem has been resolved. The Olympics are gigantically staged, and a smiling mood reigns. We see no evidence that it is raining here.
The Media's Most Outrageous Olympic Outbursts: Saluting the Socialists. Sports fans checking in on coverage of Team USA at the 2014 Winter Olympics in Sochi, Russia might want to brace themselves for unexpected outbursts of liberal preaching from reporters covering the games. Over the years the [Media Research Center] has documented lefty reporters and writers using the games to celebrate socialist policies, bash expressions of patriotism and even work in jabs against Republicans, like when Bryant Gumbel, in 2006, complained that the "paucity" of black athletes "makes the Winter Games look like a GOP convention."
Russian Village Used, Abused, and Forgotten by the Olympics. If any one place embodies the allegations of corruption, abuse, and alarming human cost of the Sochi Olympics, it's here. Ashtyr, a tiny, impoverished village in the foothills between the coastal and mountain parks where the upcoming Winter Games will be held, has been used by Olympic planners for its limestone deposits, suffered from the effects of nearby construction, and had its pleas for help ignored.
Olympic visitors' horror at hotels awash with stray dogs, brown water, bugs and no light bulbs. Journalists checking in were left stunned as they arrived for bookings made last summer to be told they would have to wait indefinitely. The few that did get rooms, were met with stray dogs, half-built walls, and toxic yellow water spitting from the sinks.
The many, many problems of the Sochi Olympics. [Scroll down] "The Sochi Olympics are an unprecedented thieves' caper," says former deputy prime minister and opposition leader Boris Nemtsov. He claims that some $26 billion in phony costs may have been creamed off by contractors, many of whom are Putin cronies. Consider the new 31-mile road and railway that run from the beachfront town of Adler to the Krasnaya Polyana ski resort, overseen by Vladimir Yakunin, a former KGB general and Putin pal who heads Russian Railways.
The Most Expensive, the Most Corrupt, and the Most Dangerous Olympics in History. There is a good summation of the problems with the Sochi Winter Olympics by Frances Weaver in The Week today. It's about what you'd expect from modern day Russia ruled by former KGB agent Vladamir Putin. In fact, the Olympic movement hasn't seen anything remotely like it. First, the cost: $51 billion. By contrast, the Vancouver Olympics in 2010 cost around $8 billion.
IOC Makes U.S. Hockey Goalie Remove Constitution From Mask Before Olympics. The International Olympic Committee is requiring U.S. women's hockey goalie Jessie Vetter to remove an inscription of the U.S. Constitution from her custom mask. The IOC says the inscription is propaganda which promotes the United States above other countries.
Messiah Obama Turns 2014 Winter Olympics into Sexuality Games. Anyone who thought the Olympics was about sports competition among nations apparently was wrong, at least according to President Barack Obama. Just like he has tried to reinvent America off her throne of greatness, Obama uses the 2014 Winter Olympics in Sochi, Russia to remake the games into a forum on gay rights.
Olympic outsourcing: Team USA snowboarders' uniforms foreign-made. The newly-unveiled uniforms for the U.S. Olympic snowboarding team are star-spangled and red, white and blue — but they're not made in America.
Olympic-Level Corruption in Putin's Russia. Last week, there were two amazing, related stories out of the Putin dictatorship. In the first one, the brilliant Russian journalist Andrei Soldatov, who specializes in watching the Russian secret police, broke the deeply disturbing news that Putin is planning a massive campaign of eavesdropping on all attendees during the Winter Olympics to be held next year in Sochi, Russia.
Russia planning 'near-total surveillance' of visitors, athletes at Sochi Winter Olympics. Security measures at the Sochi winter Olympics will include such extensive electronic eavesdropping and surveillance that the US State Department has advised Americans headed to Russia to leave smart phones and laptops at home, an investigation has revealed. Research by Andrei Soldatov and Irina Borogan, two Russian investigative journalists who specialise in covering the security services, reveals a picture of near-total surveillance, Soldatov said.
The IOC's Biggest Scandals. Juan Antonio Samaranch ruled the International Olympic Committee from 1980 to 2001. Once a youth organizer for Spain's fascists, he was considered a pioneer in the modern Games. He wanted to be called "Your Excellency." He created bidding wars for the chance to host the Games, which also makes him the father of modern Olympic corruption, the architect of selling committee votes to the highest bidder.
Washington DC to Bid for 2024 Summer Olympics. The inconveniences of the daily routine in the nation's capital will be a selling point as Washington, D.C., makes a push to host the 2024 Olympics.
D.C. bids for 2024 Summer Olympics; Capital tired of being snubbed. Officials in Washington Tuesday announced plans to seek the 2024 Summer Olympics, a bid to finally bring the world games to one of the few major capital cities to never hold the event.
The Editor says...
The selection of the host city for the Olympics isn't about finding adequate sports arenas and hotels — it's all about politics. Washington is run by left-wing Democrats, which makes it a perfect match for the Olympics, which promotes a massive world-wide government under which any given country is equivalent to any other. The Olympics paints a picture of affirmative action on a global scale: Obscure countries that produce nothing get the same standing as major countries that drive of the world's economy.
Enough with the Kumbaya Olympics. Let's keep wrestling. The International Olympic Committee issued a surprise decision on Tuesday [2/12/2013] to exclude wrestling from the 2020 Olympic Games. For a number of years, the committee has drawn fire for its lack of transparency. With its secret vote to remove one of the original Olympic sports — one that dates back 2½ millennia to the first games in ancient Greece — it has added another decision that deserves scrutiny.
Faking and enhancing the sounds of the Olympics
. Ah, there's nothing quite like the serene "swoosh-swooshing" of oars in the water, as Olympic rowers glide along the water. There really isn't, because those sounds spectators are hearing on their TVs are not live from the event, The Atlantic reported. In order to keep sight of the boats, broadcasters must follow them with chase boats and a helicopter. The result is that the sound of the rowing is drowned out by that noise. So, NBC elected to replace the live audio with a recorded soundtrack of rowing practices to deliver more accurate depiction of what the sport sounds like in its pure form.
Olympic Boondoggle: Careful What You Wish For
. Federal, state and local taxpayers end up paying for these Olympic athletic enterprises with few lasting benefits.
Homosexuals have special rights and privileges no one else has.
Married Olympians: We Can't Live Together During Games, But Gay Couples Can
. An Australian Olympic married couple claims they have been prohibited from sharing a room in the London Olympic Village, even though gay couples are reportedly allowed to do so. Olympic shooters Russell and Lauryn Mark told news.com.au that they are being discriminated against by officials.
NBC Posts $223 Million Loss on Winter Olympics
. The tally is in: NBC lost $223 million on the Winter Olympics in the first quarter.
Chicago Olympics Bid Could Cost Taxpayers
. The City of Chicago's efforts to land the 2016 Summer Olympics could leave taxpayers across Illinois on the hook for hundreds of millions of dollars, even though Mayor Richard M. Daley (D) last year vowed "not a dime" of taxpayer money would be spent on the Olympics. The Illinois legislature is expected to throw taxpayer support behind Chicago's bid. Gov. Pat Quinn (D), who recently took office after lawmakers impeached and removed Rod Blagojevich from office, has already publicly committed at least $150 million in state funds for the Olympics — and that could climb higher.
The Olympic Bible
: The organizers of the 2008 Olympic Games in China have put the Bible on the list of items that athletes are banned from bringing with them to Beijing … This would seem to undermine claims by a Chinese government official, Ye Xiaowen, who told Reuters last month that China would accommodate the religious needs of visiting athletes.
The International Olympic Committee's Gag Order
: I'll put my cards on the table: I'm no fan of the Olympics. The bizarre North Korean mass-games style ceremonies, the corruption, the fakey universalist cosmopolitan brotherhood-of-man sentiments, the perpetuation of sports that no one cares about which should have died out long ago... I think the Olympics is to sports as the United Nations is to politics.
China's totalitarian games
: Well, the [2008 Olympic] Games have certainly had a lasting effect on one part of Chinese society — the 1.5 million men, women, and children expelled from their homes in Beijing to make room for the construction of Olympic facilities and urban beautification projects. To clear them out, the Geneva-based Center on Housing Rights and Evictions found, Chinese authorities resorted to "harassment, repression, imprisonment, and even violence." Demolitions and evictions frequently occurred without due process. Many dispossessed residents were not compensated; those who were usually received a fraction of the amount needed to make them whole.
China's gold medals came at a high price
. If anybody feels a pang of jealousy over China's haul of Olympic gold medals, they need only pause to consider what the athletes went through to get them. The only mother on China's team, Xian Dongmei, told reporters after she won her gold medal in judo that she had not seen her 18-month-old daughter in one year, monitoring the girl's growth only by webcam. Another gold medalist, weightlifter Cao Lei, was kept in such seclusion training for the Olympics that she wasn't told her mother was dying. She found out only after she had missed the funeral.
China's apologists are wide-eyed and clueless
. Poor old Robert Mugabe. Do you know what that guy needs? An Olympics. Harare 2012, he really missed a trick there. A well-run Games and nothing else matters. Put on a show, throw up a couple of impressive buildings and the world is your friend. The road home from Beijing is lined with wide-eyed converts who've seen the light on totalitarianism.
I assume you've heard of
Robert Mugabe
.
China's hi-tech 'death van'
: After trials of the mobile execution service were launched quietly three years ago — then hushed up to prevent an international row about the abuse of human rights before the Olympics last summer — these vehicles are now being deployed across China. The number of executions is expected to rise to a staggering 10,000 people this year (not an impossible figure given that at least 68 crimes — including tax evasion and fraud — are punishable by death in China).
Title IX Tied Our Hands At the Olympics
. U.S. athletes won in spite of Title IX regulations, which impose gender quotas on sports for institutions that receive any federal money. Title IX has crippled our national competitiveness. Title IX regulations have forced educational institutions to eliminate men's teams until the number of men and women on sports teams is the same ratio as the number of men and women enrolled in academic classes. In the numerous colleges that are now 60 percent female in academic enrollment, Title IX requires that men's teams be eliminated until only 40 percent of the athletes are men.
Speaking of Title IX...
Pay no attention to the man behind the curtain
. In a mind-boggling move, NCAA president Miles Brand recently urged NCAA institutions not to blame Title IX for any athletics cuts that they might be forced to make in the current economic downturn. ... The truth is that Title IX is always a factor in athletic department program decisions.
Is the NCAA Anti-Male?
In 1972, Congresswoman Patsy Mink authored an amendment to the Civil Rights Act of 1964. ... The law was called Title IX. The question now is whether this admirable idea has evolved into a law that is anti-male, and particularly anti-black male.
Enough is enough: Here are my reasons for boycotting the Olympics
. The International Olympic Committee and the megabucks corporate sponsors of the games breathed a sigh of relief when the Beijing Olympics got under way last week with no major boycotts or disruptions. Last spring, faced with widespread outrage over China's brutal suppression of Tibetan protesters and stubborn support for murderous regimes in Sudan, Burma and Zimbabwe, IOC chairman Jacques Rogge nervously insisted "a boycott doesn't solve anything."
Massive Cheating by China at the Olympics
. There is absolutely no doubt — none, zero, zilch — that the Chinese "women's" gymnastics team featured several little girls no older than 14 years of age — two years younger than the international federation allows for competition. Online registrations of these girls list one age, their passports list another. This is blatant cheating — no other word for it.
China playing games at Olympics
. Does it get any lower than to use young girls like this to ensure your national glory? The people of China deserve better than what has been going on at the Olympics and two tiny singers, maybe up to four gymnasts and perhaps the whole world are deserving of an apology. Here we were thinking the Olympics was about integrity, honesty and fair competition.
Cheating ChiComs, Crouching IOC
. I have an 8-year-old daughter. I know what 8-year-old hands and feet and hips and teeth look like. They look a lot like the hands and feet and hips and teeth of the purported "teenagers" on the gold medal-winning Chinese girls' gymnastics team.
The 100-Meter Gasp
. The Beijing Olympics [exposed] the environmentalist fraud that the U.S. is the world's biggest polluter. Compared with China, we get the gold medal for energy efficiency.
Elderly Chinese women ordered into re-education for daring to protest
. Two elderly women who applied five times for permission to demonstrate in China's Olympic protest parks against the demolition of their homes have been ordered to serve a year of re-education through labour, according to a human rights group. It is the toughest penalty to be reported against any of those who followed up an announcement by the Government that it would allow protests in three Beijing parks during the Games. So far, police say that they have received 77 applications. None has been approved.
IOC launches probe into possible underage Chinese gymnasts
. The governing body of the Olympic games is demanding an investigation into whether China stacked its female gymnastics team with underage tumblelinas. The probe will center on China's gold-medal winning darlings, He Kexin and Yang Yilin.
International Olympic Committee launches probe into He Kexin's age
. The International Olympic Committee has ordered an investigation into mounting allegations that Chinese authorities covered up the true age of their gold-medal winning gymnastics star because she was too young to compete.
Hacker Uncovers Proof Chinese Gymnast Is Underage
. A determined computer expert has delved into cached pages on the Internet to unearth Chinese official documents showing a gymnast who took gold, edging Britain's Beth Tweddle into fourth place, may indeed be underage.
Update:
IOC strips bronze medal from China for using underage gymnast at 2000 Sydney Olympics
. Ten years after its gymnastics team won an Olympic bronze medal in Sydney, China was ordered to give it back for using an underage girl, allowing the United States to claim it instead. Acting on evidence that Dong Fangxiao was only 14 at the 2000 Games, the International Olympic Committee on Wednesday stripped the country of the women's team bronze.
And You Thought Watching Was Torture ...
By some estimates, China has as many as 10,000,000 industrial slaves (according to sociologist Zhou Xiaozeng). What's 10,002,200? Taking politics out of the Olympics means ignoring the enslaved dancer who suffered paralysis in favor of the strapping American kid who's good at swimming. If you have no problem doing that and consider the whole charade a wonderful celebration of human achievement, you are going to
love
the Pyongyang games.
Olympic fakery makes plain China's contempt for reality
. Time to clear the air: That's not smog hovering over Beijing, swallowing entire office buildings like a mighty python. It's just "a funny mist," says the city's environmental chief, who insists that the Chinese government has eliminated air pollution in the capital.
Olympic gold medals are made of silver
. The gold medals awarded at the Beijing Olympics are mostly made of silver, the Games' organising committee BOCOG admitted on Monday. Each medal contains only 6% pure gold, BOCOG secretary-general Wang Wei said. The bulk is silver, he added.
Human Rights in China Worse Since Olympics Started, Experts Say
. Experts told CNSNews.com that that [John] Ray's experience was only an example of the kind of suppression that has occurred in China during the Olympic Games. "The human rights situation is much worse than it was a month before the games began," John Tkacik, a senior fellow at the conservative Heritage Foundation, told CNSNews.com. "People used to be able to silently stand at government offices with petitions and protest against various government transgressions, but now they have all been chased away and some put in prison."
IOC calls for additional examination of Chinese gymnasts' ages
. The International Olympic Committee asked the international gymnastics federation Friday to reexamine whether gold-medal-winning gymnast He Kexin and two of her teammates were too young to compete in the Beijing Games.
Olympic-Sized Racism
: The Aug. 8 parade of nations featured representatives from 204 countries and territories of varying degrees of sovereignty bearing 204 flags and wearing 204 outfits designed to reflect the essence of the folks back home. The parade … is perhaps the most powerful symbol of actual progress the Olympics has to offer. That's especially true when you consider that people from several of those parading nations first competed in the Olympics at a bizarre, demeaning borderline-freak show designed to further racial pseudoscience.
Rogge rips the wrong guy
. Jacques Rogge is so bought, so compromised, the president of the IOC doesn't have the courage to criticize China for telling a decade of lies to land itself these Olympic Games. All the promises made to get these Games — on Tibet, Darfur, pollution, worker safety, freedom of expression, dissident rights — turned out to be phony, perhaps as phony as the Chinese gymnasts' birthdates Rogge was way too slow to investigate.
Olympic fans, spectators wish Beijing would stop adding oil
. A large proportion of the audiences who came to view Olympic events had never seen those sports live before or even, in many cases, on TV. A substantial number had not been to any stadium to view sports. Thus it did not seem particularly unusual or strange that in the lead-up to these Olympics, the government should have organised the chanting.
Earlier in the year...
Unmasked: Chinese guardians of Olympic torch
. China's blue-clad flame attendants, whose aggressive methods of safeguarding the Olympic torch have provoked international outcry, are paramilitary police from a force spun off from the country's army. The squad of 30 young men from the police academy that turns out the cream of the paramilitary security force has the job at home of ensuring riot control, domestic stability and the protection of diplomats.
Rudd says 'no' to China torch guards
. Chinese paramilitary police will not be allowed to run alongside the Olympic torch in Australia, the country's prime minister said Thursday [4/10/2008], after their heavy-handed tactics drew criticism in earlier legs of the relay. The men in bright blue tracksuits were dispatched by Beijing to guard the Olympic flame on its journey around the world. They sparked concern in London and Paris, with the top official for the 2012 London Olympics calling them "thugs."
Accusations spread of Chinese under-age Olympians
. Australian media are reporting today that doubts have been raised about the ages of Chinese medal-winning athletes as long ago as the Sydney Olympic Games in 2000. Age-falsification has become a burning issue since the Beijing Games last month, where it was alleged that Chinese gymnast He Kexin, who won two gold medals, was underage and therefore should have been ineligible to compete in the event.
Chinese gymnasts not underage
. The International Gymnastics Federation (FIG) had asked the Chinese federation to submit documents proving the birthdates of five members of the gold-winning team ... The International Olympic Committee (IOC) had specifically asked the FIG to investigate double Olympic gold-medalist He, who was registered as 16 although online media reports suggested she may have been 14. Gymnasts must turn 16 in the year of an Olympics to take part.
The Editor says...
So the committee is satisfied by
documents
produced by the Chinese government? No medical exam? I think a good pediatric dentist could answer most of the age questions in five minutes.
The Twenty Biggest Stories Of 2008
: (#20) China hosts the Olympics: The ChiComs held the Olympics and although most of the event has already gone down the memory hole, the massive opening ceremony, Michael Phelps winning eight gold medals, the filthy air, and the rampant Chinese cheating in gymnastics won't soon be forgotten.
China wins gold as protesters come to their censors
. When Ji Sizun heard that the Chinese Government had agreed to create three special zones in Beijing for peaceful public protests during the 2008 Olympics, he celebrated. He said in an interview at the time that he believed the offer was sincere and represented the beginning of a new era for human rights in China. ... It is now clear that his hope was misplaced. In the end, official reports show, China never approved a single protest application — despite repeated pledges to improve its human rights record when it won the bid to host the Games.
The cover-up of an Olympic tragedy
. As Liu Yan rehearsed her moves on the stage at Beijing's Bird's Nest stadium one evening last July, she had no idea that it would be the last time she would ever dance.
The Obama Olympics
. Last week, Chicago Mayor Richard M. Daley led a delegation to Lausanne, Switzerland, where the Windy City made its bid in front of the International Olympic Committee (IOC) to host the 2016 Summer Olympics. Chicago is competing against Madrid, Rio de Janeiro and Tokyo to host the games. ... While Daley was the public face of Chicago's bid in Lausanne let there be no mistake. The true public face of Chicago's Olympic bid is its favorite adopted son, President Barack Obama.
Chicago taxpayers are in the deep end of an Olympic pool
. We're all in — completely, irrevocably committed to the 2016 Olympic Games — and we're ahead of other bidders, and the question that occurs now is whether the price will seem worth it at closing ceremonies some seven years from now. Mayor Daley this week in Switzerland did what Mayor Daley does. That is, he committed Chicago's every last dollar to staging an Olympics no matter what the cost.
Police given powers to enter homes and tear down anti-Olympics posters during 2012 Games
. Police have been handed 'Chinese-style' powers to enter private homes and seize political posters during the London 2012 Olympics. Little-noticed measures passed by the Government will allow officers and Olympics officials to enter homes and shops near official venues to confiscate any protest material. Breaking the rules could land offenders with a fine of up to £20,000.
Obama's Olympic bid stagecraft
. Sixteen days ago, Richard Baehr noted speculation that President Obama would make a last-minute dramatic trip to Copenhagen this week, to pitch the case for Chicago hosting the 2016 Olympics. The publicly-announced plan had been for Michelle to represent Chicago's bid. Because other contenders were sending their top leaders, it seemed as if Obama were letting Chicago down. Unless you took the cynical view and saw this all as dramatic framing of an upcoming event, so as to maximize propaganda benefits.
Why is Obama going to Copenhagen?
I think I speak not only for myself but for the 295 million Americans who don't live in the Chicago area when I say that President Obama has about as much business going to Copenhagen to push the city's Olympic bid as he does taking up the violin.
Bidding for the Olympics, Chicago-style
. Social Security is about to run out of money to cover the monthly checks that millions of senior and disabled Americans depend on to make ends meet. Unemployment is nearing 10 percent nationwide and has reached its highest mark since World War II among younger Americans, 52 percent. As many as 80,000 people in California's Central Valley are out of work in part because of federal environmental policies that make fish more important than people. These are only a few of the most important crises facing the nation today. And where is our president? He is in Copenhagen, Denmark, to deliver a sales pitch for Chicago to host the 2016 Olympics.
Obama's Olympic Spirit
. It would seem the Obama administration, which hasn't had time to hold conversations with senior military officials involved in such a critical national security issue as the war in Afghanistan, has been spending far more time assisting President Barack Obama's adopted hometown, Chicago, than the White House has previously divulged, using the President's and White House senior staff's presence at global policy meetings to lobby foreign ministers, diplomats and members of the International Olympic Committee.
The President as Pitchman: It Isn't Pretty
. Politically, economically and historically it makes no sense for the president to travel to Denmark to sell Chicago to the Olympic committee.
Rotten in Denmark
. No other U.S. president has ever personally lobbied for the Olympics to be held in this country. Even President Obama claimed just days ago that he would not go to the Olympics meeting, because he was so "firmly committed to making real the promise of quality, affordable healthcare for every American."
All the President's Olympic Cronies
. When government officials play the Olympic lottery, taxpayers lose. That has been the disastrous experience of host cities around the world. (Forbes magazine even dubbed the post-Olympic financial burden the "Host City Curse.") So, why are President Obama and his White House entourage headed to Copenhagen, Denmark, this week to push a fiscally doomed Chicago 2016 bid? Political payback. Bringing the games to the Windy City is Chicago Mayor Richard M. Daley's "vision."
Obama's Olympian gamble collapses
. U.S. President Barack Obama's politically risky Olympics gamble failed to bring home the gold on Friday [10/2/2009], with the Olympics committee's refusal to grant the 2016 Summer Games to his hometown Chicago.
The Winter Olympics: A Dying Proposition?
Whereas the Summer Olympics dwarfs the sister Winter games in terms of worldwide participation and popular interest, the Winter Olympics features sports that necessitate freezing-temperature playing fields and national training programs — the Jamaican bobsled team notwithstanding — that would be hard to implement or sustain in most of the populated world, where athletic development and training consists of kicking first a can, and later a soccer ball.
Olympic grumblings
: The Winter Games. An opening ceremony consisting of the RCMP, Natives, k.d. lang dressed as a man, a plump white poet with a silly beard pretending to be black and what appeared to be the cast of Avatar all dancing about and explaining how Canada is based entirely on environmental protection and the cult of equality. The Olympic torch carried by various people who love Canada so much that they haven't lived here in decades and spend most of their lives pretending to be American.
Olympic Pawns
: The formation of a new and permanent White House Office of Olympics, Paralympics and Youth Sports will establish more centralized control over "amateur" sports and over all athletes in the United States. ... When I competed and traveled as an athlete and United States citizen, I encountered figure skating colleagues who were not free, from nations with government structures that controlled all aspects of their sports; parents were not welcome in the decisions of their children's involvement in athletics.
Countries behaving badly
: Every two years, the Olympics crowns a new batch of heroes: Cinderellas on ice skates, flag-waving champions and gritty underdogs who capture hearts around the globe. There's also the blowhards, cheaters and sore losers. With two days left before the closing ceremonies, the Vancouver games have been more inspiring than irritating, but like every Olympics, there have been some whiners among the winners.
A few years later...
Top Chinese gymnast found begging on the street
. One of China's most promising young gymnasts, who seemed destined for Olympic glory before his career ended in injury, has been found begging on the streets of Beijing, prompting criticism of the country's Soviet-style sports system.
The 2012 Olympics:
Olympics wind turbine is scrapped, threatening green pledges for 2012
. A plan to build a massive wind turbine on the Olympic Park is to be scrapped, raising questions about whether the environmental pledges for the 2012 London Games can be met.
Snipers, jets and 13,500 troops on Olympics duty
. Up to 13,500 British troops will protect the London Olympics from a terrorist atrocity, it was revealed today. The figure is 4,000 more than the number who currently serve in Afghanistan and will see bomb disposal experts, specialist sniffer dog handlers, building search teams and regular soldiers will support the police to keep the 2012 Games safe.
Violent Anarchist Group Vows to Wage 'Low Level Warfare' on London Olympics
. The Informal Anarchist Federation, also known as the "FAI" after its initials in Italian, has been making news across Europe recently following a string of violent and destructive crimes. Earlier in May, the group claimed responsibility for shooting an Italian nuclear executive in the kneecaps during a drive-by attack, warning in a four-page letter that they would strike the man's company seven more times.
I hate the Olympics
. [T]he whole business is tacky and unedifying and horrible and nationally humiliating, like being invaded by the Disney Corporation and everyone being forced to wear mouse ears in solidarity with the Dear Leader.
akdart.com
gladly complies with this request:
Olympics bans links to its site if you're 'derogatory'
. The rules of the London 2012 Olympics site seem to be somewhat odd, if not inanely unenforceable, if not otherwise objectionable.
The Olympic Spirit and the Islamic Spirit
. In a sign of the times, the London Summer Olympics will be defended by anti-aircraft guns and surface-to-air missiles [...] G4S, the world's largest security company, was to provide 12,000 security personnel, but has so far only managed to come up with 4,000. In another sign of the times, not all of their security personnel speak English.
NBC accused of deliberately editing footage of the women's team gymnastics
. Controversy over the coverage of the Olympics on American television deepened today when NBC was accused of deliberately editing footage of the women's team gymnastics in order to create what critics called "fake suspense." Russian world champion Ksenia Afanasyeva's unexpected fall during the floor exercises, which effectively handed a gold medal to Team USA during an early stage of the contest, was inexplicably removed from the time-delayed version of events that NBC presented to its prime-time television viewers.
The 2012 U.S. Olympic Team's Uniforms: Made in China
Team USA Olympic uniforms not made in USA
. Not only do this year's Team USA uniforms look a little militant, but it turns out the London Olympians' duds were made in China, which, if you didn't know, is not in the United States. Classic Americana designer Ralph Lauren stylized the team's opening ceremony uniforms, but outsourced the actual tailoring to China.
Lawmakers Want 'Made in China' U.S. Olympic Uniforms Burned
. Lawmakers were outraged Thursday after an ABC World News report revealed that the U.S. Olympic team's opening ceremony outfits are made in China. Some suggested making a bonfire with the outfits, which include berets and blazers.
The Editor says...
Is every country expected to have its uniforms made within its own borders? That would be amusing as well as enlightening.
U.S. Olympic Uniforms: Made in China by Democratic Donor's company
. Lawmakers were livid to discover that the United States' Olympic team uniforms were made in China. Senate Majority Leader Harry Reid (D., Nev.) even suggested "they should take all the uniforms, put them in a big pile and burn them and start all over again." The company who designed the uniforms, Ralph Lauren, has received less scrutiny. Few outlets have noted that Ralph Lauren himself is a prominent contributor to President Obama and the Democratic Party.
Obama, Reid Contributor Ralph Lauren Outsourced Olympic Uniforms
. Senate Majority Leader Harry Reid has raised a furor over the fact that the uniforms for the US Olympic Team are made in China. Which is to say: outsourced. Who designed these uniforms? Who actually did the outsourcing of these Olympic uniforms here? That would be the famous American designer Ralph Lauren. Who has a habit of outsourcing his clothes to places like China, Sri Lanka and El Salvador. Uh-oh. That would be the same Ralph Lauren who, according to the Federal Elections Commission, on May 7, 2012 — barely two months ago — contributed $35,800 to the Obama Victory Fund 2012.
Olympic Uniform Brouhaha Shows the Imperial Democratic Emperor Has No Clothes
. What I found most striking is the attitude of many of the liberals in Congress, typified by the statement by New York's Senator Gillibrand, as quoted by the Associated Press yesterday, that "There is no compelling reason why all of the uniforms cannot be made here on U.S. soil at the same price, at better quality." This statement is a microcosm of what is wrong with the thinking of many liberals in general. Unfortunately, it is obvious that there IS a compelling reason — though not a pleasant one, and many would say not a justified one — why uniforms were not made here on U.S. soil; unions have often rendered our goods not competitive, even with the savings of tariffs and international shipping costs.
Activist athletes inject politics into sports
NFL TV ratings continue to tank after viewers boycott over Kaepernick. The National Football League is in the midst of turbulent times as ratings for the second week of the football season received less than promising returns. After a 12 percent dip during the kickoff weekend from 2016, week 2 saw a 15 percent slump from the previous year.
Taking Sports into the Left Lane. Totalitarian regimes use sports to disseminate political propaganda. In Nazi Germany, sports served to glorify the "Aryan" race and to prepare Germany for war. In the Soviet Union, the elite athlete became as valuable as the soldier or the diplomat in promoting Communism. The Soviets developed a system of state-run sports schools and clubs to produce world-class athletes who would be technically proficient and ideologically correct. A coach's fundamental duty was to instill what one Soviet sports periodical called a "high Communist consciousness" in which athletes saw themselves as "Soviet patriots ... irreconcilable to the enemies of socialism and Communism." With Neo-Marxism permeating American education, identical thinking predominates.
Cleveland police, EMS unions refuse to hold flag at game after Browns players kneel. There is new fallout from the fierce debate over Cleveland Browns players kneeling during the national anthem. Cleveland safety forces have backed out of a plan to hold a large flag on the field for the opening game. A dozen Browns players created a firestorm during a recent preseason game by not standing during the anthem. They created the largest demonstration in the NFL during the anthem since former San Francisco quarterback Colin Kaepernick started his protest more than a year ago.
ESPN should be more sports, less politics, Sage Steele says. ESPN has faced criticism recently for limited sports coverage and what many say has been an increasing shift to political commentary. But frustrated sports fans may be in luck: ESPN anchor Sage Steele hinted in an interview that the network's signature "SportsCenter" highlights show may go back to focusing on sports, and leave social and political issues "to the news networks." Steele told the New York Post "there is a time and place" for covering issues that transcend sports. She cited NFL quarterback Colin Kaepernick's controversial refusal to stand for the national anthem before games, and his current struggle to make an NFL roster, as examples of when coverage might "cross over."
NAACP wants meeting with NFL commissioner about Kaepernick. Kaepernick's supporters, including some who planned to protest at the NFL's headquarters in New York City on Wednesday [8/23/2017], say the quarterback is being blackballed for his advocacy.
Colin Kaepernick to have exhibit at National Museum of African American History and Culture. Colin Kaepernick may not be employed by an NFL team, but he continues to be a fixture in the NFL's 24-hour news cycle.
Colin Kaepernick — History's Hero? The National Football League's preseason is underway, and national anthem-hating quarterback Colin Kaepernick still doesn't have an NFL job. One can easily identify the liberal journalists by their anguish over this so-called injustice. You can also identify them by their dishonest arguments.
The NFL doesn't have the guts to bench unpatriotic players. Raiders coach Jack Del Rio told SFGate.com that [Marshawn] Lynch's disrespectful behavior is not an issue for the football team. "He said, 'This is something I have done for 11 years. It's not a form of anything other than me being myself,'" Del Rio said. "I told him I very strongly believe in standing for the national anthem. But I respect him as a man and he can do his thing." Well, that doesn't speak very well of Coach Del Rio's character either. The coach respects a man who disrespects the country?
Seahawks' Bennett to sit during national anthem for entire NFL season. Seahawks defensive end Michael Bennett said he plans to sit during the national anthem for the entire season after staying on the bench for the anthem during Seattle's first preseason game against the Los Angeles Chargers on Sunday [8/13/2017]. Bennett said he was motivated by the events in Charlottesville and wanted to speak out on racial injustice. On Sunday [8/13/2017], Bennett remained on the bench with a towel around his shoulder pads while the rest of his teammates stood for the anthem.
BLM, Spike Lee, and Colin Kaepernick Jointly Degenerate Into Total Farce. A guy who theatrically refuses to stand for the national anthem, who praises a communist dictator, and whose girlfriend publicly depicts an NFL owner as a slave owner pleases ESPN moonbats like Max Kellerman and Skip Bayless immensely but will chase away fans. But we are expected to believe that no team has signed him due to racism, despite most NFL players being black. Meanwhile, Kaepernick is said to have turned down at least one offer, presumably so he could stoke the phony racial controversy in hopes of starting a bidding war among teams eager to prove how politically correct they can be. The Kaepernick spectacle is phony and pathetic, like all things leftist.
NFL Source: Kaepernick Turned Down At Least 1 Contract To Play Up The Race Card. Colin Kaepernick is still a free agent, and an NFL inside source told The Daily Caller Monday that the former 49ers quarterback has no one but himself to blame.
Politicize Sports, Pay the Price. When players get political, it turns out that fans can get political right back. After months of speculation and piles of anecdotal evidence, market-research company J. D. Power has weighed in with real data. After surveying 9,200 fans, researchers found that "national anthem protests were the top reason that NFL fans watched fewer games last season." The protests were never popular. A September 2016 Reuters poll indicated that a super-majority of 72 percent of Americans believed the protests, led by Colin Kaepernick, were "unpatriotic," but evidence that his protest had an impact on ratings was spotty, at best. Now that's changed.
ESPN's Kellerman: NFL 'Injecting Politics' Into Games With Nat'l Anthem. ESPN commentator Max Kellerman raised some eyebrows by claiming that the NFL is "injecting politics" into games simply by having a pregame performance of the national anthem. The discussion on "First Take" centered around a Seattle Seahawks player comparing Colin Kaepernick to Muhammad Ali for his refusal to stand for the Star-Spangled Banner last season. Kellerman argued that Kaepernick, who remains a free agent after his controversial boycott, "did not go looking for a protest" and is not obligated to stand for the anthem.
Michelle Obama gets standing ovation at ESPYs. Former first lady Michelle Obama was greeted by a standing ovation when she honored the late Eunice Shriver at the ESPYs on Wednesday night [7/12/2017].
A tale of two first ladies and troubling media bias. Last night, Michelle Obama was the honored guest of the annual ESPY awards. Naturally, the media collective was head over heels with praise and admiration.
Kaepernick Skips Fourth Of July Celebrations, Travels To Ghana To Gain 'True Independence'. Football player Colin Kaepernick refused to celebrate the Fourth of July, choosing instead to travel to Ghana to experience "true independence." Kaepernick, famous for kneeling during the National Anthem, released a video Tuesday showing his travels to the African nation. He visited his "home," Ghana, because he couldn't celebrate a day that oppressed the rights of his ancestors in America. "How can we truly celebrate independence on a day that intentionally robbed our ancestors of theirs? To find my independence I went home," Kaepernick tweeted.
The Editor says...
Now that you're "home" in Africa, perhaps we'd all be happier if you stay there.
I Told You Testosterone Would Make Women's Sports More Interesting. As has been widely reported recently, a female wrestler in Texas — Mack Beggs — has won the state championship in her division largely due to the fact that she has a significant competitive advantage: she's taking steroids (testosterone). Once upon a time, such behavior was widely considered cheating. In fact, some of the biggest scandals in sports history involve behavior virtually identical to that of Mack Beggs. (Alex Rodriguez took testosterone.) In fact, due to the widespread problem of "doping" (taking performance-enhancing drugs) in the world of athletics, in 1999, the World Anti-Doping Agency was created. Clearly (and always) on the list of banned substances: testosterone. In spite of being an endogenous (naturally occurring) anabolic androgenic (promotes male characteristics) steroid, testosterone use among athletes is prohibited if administered from outside the body.
Nearly One-Third of Americans Boycotting NFL Because of Black Lives Matter Protests: Poll. Nearly one-third of American adults say they are less likely to watch a National Football League game because of the growing number of Black Lives Matter protests that are happening by players on the field, a Rasmussen poll found. Thirty-two percent polled online and by telephone said they're willing to skip NFL games this year because of player protests over racial issues, the pollster said on Tuesday [10/4/2016].
Colin Kaepernick hosts Black Panther Party-inspired youth camp. Colin Kaepernick, the San Francisco 49ers quarterback who started a movement of kneeling during the national anthem to highlight racial injustices in America, quietly hosted an "I Know My Rights" camp for children of color over the weekend. Mr. Kaepernick and a small group of his friends had been secretly planning the camp at Impact Hub Oakland in Oakland, California, in the hopes of teaching minority children how to deal with racial discrimination, police brutality and a variety of other social issues, the New York Daily News' Shaun King exclusively reported.
Poll: NFL Ratings Down Due To National Anthem Protests. There are many reasons why the NFL's ratings are down in 2016. You may be dismissive of the very idea that the backlash to the national anthem protests, sparked by the 49ers' Colin Kaepernick, has played a role in the NFL's TV ratings, which have dropped by about 12 percent year-over-year. To continue to dismiss that is to blatantly ignore legitimate data on the subject.
ESPN Loses Subscribers, Colin Kaepernick Can't Understand Why. Traditionally not strange bedfellows, ESPN and Monday Night Football should make for a nice, natural fit. However, the bed they made together appears to have caught fire, and the anthem-kneeling, social-justice-warrior love child they created now dumps gasoline on the flames. Nielsen made their subscriber numbers public, delivering apocalyptic results for both ESPN and the NFL. ESPN lost 621,000 subscribers in the last month, and ESPN's Monday Night Football fell by 24%.
Fans watching fewer NFL games cite protests as primary reason. Ratings in the NFL, while still stronger than any other challenger on the television landscape, continue to decline, and a new survey by Yahoo Sports and YouGov discerns several reasons why. In a survey of 1,136 Americans who identified themselves as NFL fans, 29 percent said they are watching fewer NFL games.
NFL ratings plunge could spell doom for traditional TV. Football, America's biggest prime-time powerhouse, has been thrust into a crisis this fall, with dwindling ratings sparking questions over whether it can remain a gold mine for television in an age when more Americans are abandoning traditional TV. Network executives have long used the National Football League's live games as a last line of defense against the rapid growth of "cord-cutting" and on-demand viewing upending the industry. But now, the NFL is seeing its ratings tumble in the same way that the Olympics, awards shows and other live events have, falling more than 10 percent for the first five weeks of the season compared with the first five weeks of last season. A continued slide, executives say, could pose an even bigger danger: If football can't survive the new age of TV, what can?
The Editor says...
Football can survive and thrive again, if the players will keep their left-wing America-hating political opinions to themselves. Especially if the well-compensated football players complain about how tough their lives are. On the other hand, maybe it's better in the long run if the popularity of football diminishes greatly. Football is a mixture of idolatry and vanity. Football players are not heroes. They are mercenary gladiators. The game of football leaves many young players paralyzed every year, and many older players with lifetimes of irreversible brain damage. If television falls out of favor with the viewing public, that could only be a good thing, unless you work at a television station.
Bills fans chant 'tackle the Muslim!', spear dummy with Colin Kaepernick jersey, afro. Tough crowd. As San Francisco 49ers quarterback Colin Kaepernick prepared for his first start of the season — and first real action since become the face of a national anthem controversy — Buffalo Bills fans prepared to welcome him to their city.
Colin Kaepernick: The Flag Is Just A Piece Of Cloth. San Francisco 49ers quarterback Colin Kaepernick believes that the flag of the United States is nothing more than simply a piece of cloth. "At the end of the day the flag is just a piece of cloth and I am not going to value a piece of cloth over people's lives. That's just not something I can do, it's not something I feel morally right doing and my character won't allow me to do that," Kaepernick told reporters in response to criticism from Supreme Court Justice Ruth Bader Ginsburg, according to The Star.
NFL tries to reassure teams as TV ratings drop. The National Football League has sent a memo to team owners seeking to ease concerns about the ratings decline that has hit football this fall. Through the first four weeks of the season, NFL viewership has declined 11 percent, and among the crucial adults 18-49 demographic that advertisers covet, ratings are down 12 percent.
FS1's Whitlock: 'Hyper-Progressive Movement That Has Lurched Into Sports' to Blame for Low NFL Ratings. Thursday [10/6/2016] on Fox Sports 1's "Speak for Yourself," co-host Jason Whitlock blamed "hyper-progressive" sports media for the decline in NFL ratings this year. Whitlock explained that while sports culture is conservative, progressivism in the media is "leading the conversation" in sports, thus "turning people off."
Ratings Fumble for NFL Surprises Networks, Advertisers. Once considered immune to the audience erosion plaguing the television industry, ratings for National Football League games have slipped through the first four weeks of the season.
Boycott Leftism. College athletic departments, which once did not care a hoot about political correctness, now have either cadres of the left as their spokesmen or have utterly cowed and terrified administrators who dare not say a word against the messages of the left. The college football players who enter the NFL find the same insinuation of leftist cant into every crevice of professional football. Although the dopey former San Francisco 49ers' insulting behavior during the National Anthem is a conspicuous example of leftist venom, the cringing fear of offending the left seems to terrify everyone in football. Well, let football be terrified instead of offending those Americans who watch football on television and pay for tickets to football games and buy sporting equipment endorsed by football players. There is evidence that this is happening.
From Greek tragedy to American therapy. Second-string San Francisco 49ers quarterback Colin Kaepernick apparently assumes that his wealthy team can afford to pay him nearly $20 million a year to sit on the bench, without much caring that he can't be bothered to stand up for the National Anthem. But victimhood is a good career move. Kaepernick went from being a washed-up quarterback to being a much-publicized social justice warrior — a veritable Noam Chomsky in cleats opining on over two centuries of American criminal justice. He was once fined for reportedly smearing a fellow NFL player with the N-word, but now as a victim himself, Kaepernick can no longer be a victimizer.
Poll: 32% skip NFL over Black Lives Matter player protests. The growing number of player protests at National Football League games, driven by the Black Lives Matter movement and San Francisco quarterback Colin Kaepernick, has prompted nearly a third of Americans to turn the games off, according to a new survey. Rasmussen Reports revealed Tuesday [10/4/2016] that 32 percent of American adults say they are "less likely" to watch a game because of the expanding protests over how blacks are treated, especially by police.
Politics Has Ruined Everything Fun. [Scroll down] Before we could kick off the season, a fading star named Colin Kaepernick had some kind of epiphany that he could change the world by sitting out the National Anthem. The right vs. left media made Colin's sit-out national headlines for weeks — he has the right, 1st Amendment vs. he's an ungrateful millionaire spitting on the country that made him great, and on and on. But they miss the point: I don't care. Whatever these sports icons think, I really and truly don't care. Just play ball.
Allen West: Election Is Referendum On Obama's Failures. Former Congressman Col. Allen West calls the athletes expressing anti-Americanism "deplorable, despicable and disgusting." Specifically about NFL players, "When I look at these privileged, little, spoiled princes getting multi-million dollar contracts," West wonders "what is it about America that has oppressed you?" He couldn't help but notice that on the opening day for the NFL, Commissioner Roger Goodell fined players $6,000 for honoring 9/11 on their cleats, while 49ers player Colin Kaepernick can wear socks depicting police as pigs without sanction.
NFL Ratings Continue to Plunge in Third Week of National Anthem Protests. For the third consecutive week, ratings for the National Football League (NFL) have plummeted, as players continue anti-American protests during the playing of the national anthem. This week's drop-off also coincided with the Monday broadcast of the first presidential debate between Republican nominee Donald Trump and Democrat nominee Hillary Clinton. Ratings for Sunday Night Football featuring the Chicago Bears and Dallas Cowboys scored a 12.9 Nielsen rating, down from the game's 13.7 rating last week.
America's Versailles Set. Take the case of Colin Kaepernick, the back-up quarterback for the San Francisco 49ers who makes $19 million a year (or about $20,000 per minute of regular season play). He has been cited by National Football League officials in the past for his use of the N-word, yet he refuses to stand for the pregame singing of the national anthem because he believes that his country is racist and does not warrant his respect. His stunt gained a lot of publicity and he now sees himself as a man of the revolutionary barricades. A number of other NFL athletes, as well as those in other sports, have likewise refused to stand for the national anthem to express solidarity with what they see as modern versions of the oppressed peasantry. But Kaepernick and his peers make more in one month than many Americans make in an entire lifetime.
Eagles players Malcom Jenkins, Steven Means and Ron Brooks raise fists during national anthem. Athletes' protests of police brutality during the national anthem continued prior to Monday Night Football between the Eagles and Bears. Cameras showed Eagles players Malcolm Jenkins, Steven Means and Ron Brooks standing together with their right fists raised in the air during the song.
Clinton's Samantha Bee Problem. [Scroll down] It isn't just late-night TV. Cultural arenas and institutions that were always liberal are being prodded or dragged further to the left. Awards shows are being pushed to shed their genteel limousine liberalism and embrace the race-gender-sexual identity agenda in full. Colleges and universities are increasingly acting as indoctrinators for that same agenda, shifting their already-lefty consensus under activist pressure. Meanwhile, institutions that were seen as outside or sideways to political debate have been enlisted in the culture war. The tabloid industry gave us the apotheosis of Caitlyn Jenner, and ESPN gave her its Arthur Ashe Award. The N.B.A., N.C.A.A. and the A.C.C. — nobody's idea of progressive forces, usually — are acting as enforcers on behalf of gay and transgender rights. Jock culture remains relatively reactionary, but even the N.F.L. is having its Black Lives Matters moment, thanks to Colin Kaepernick. For the left, these are clear signs of cultural gains, cultural victory. But the scale and swiftness of those victories have created two distinctive political problems for the Democratic Party.
This man is now pretending to be the victim of the trouble he stirred up:
Kaepernick says he has received death threats. San Francisco 49ers quarterback Colin Kaepernick told reporters on Tuesday [9/20/2016] that he has received death threats in the weeks since he began his national anthem protest.
If You Respect America, Find Something Else to Do Sunday Afternoons. Kaepernick disease continues to spread. Thanks to the encouragement of the people in charge, it is completely engulfing the NFL. Tomorrow night the entire Philadelphia Eagles team is planning to use the national anthem as a pretext to make a spectacle of their contempt of America: [...] To watch these overpaid, hyper-privileged thugs openly display their hostility to everything we revere on the grounds that they are "oppressed," when in any other country they would be scraping by doing manual labor, is too much to swallow.
NFL's $4.6 Billion TV Bounty May Be At Risk Due To Kaepernick Fiasco. The National Football League will rake in roughly $4.6 billion in television fees from CBS, ESPN, NBC, Fox and DirecTV that it will equally share with its 32 teams this year. The NFL commands such a rich bounty because advertisers pay up for football's huge ratings. The television money is a big reason why the average NFL team is worth $2.34 billion. But the National Anthem protests that began with San Francisco 49ers QB Colin Kaepernick and has since been copied by other players has angered many fans. And that anger may be one reason why the television ratings for the first week of NFL games were bad.
James Woods: 'I Will Never Watch the NFL Again'. Actor James Woods is fed up with the way the NFL has handled Colin Kaepernick's National Anthem protest — so much so that he has vowed never to watch a league game ever again. The 69-year-old conservative actor ripped the league in an impromptu interview with TMZ this week.
NCAA moving 2016-17 championships from North Carolina. The National Collegiate Athletic Association announced Monday [9/12/2016] it will relocate all 2016-17 championship events from North Carolina due to concerns about civil rights protections in the state. This decision comes after the NCAA Board of Governors in April adopted new requirements for sites that would be hosting or bidding on events in all divisions. The resulting survey required bidding locations to prove how they would protect athletes, coaches and fans from discrimination. NCAA President Mark Emmert said in a news release following the decision that the organization's events need to promote inclusiveness, and current legislation in North Carolina does not guarantee that commitment will be fulfilled.
NCAA to move 7 championships from North Carolina due to HB2 law. The NCAA announced on Monday [9/12/2016] the relocation of seven previously awarded championship events — including NCAA tournament games in Greensboro — from the state of North Carolina during the 2016-17 academic year as a result of the state's controversial House Bill 2. The law prevents cities and counties from passing protections based on sexual orientation and gender identity. And public schools must require bathrooms or locker rooms be designated for use only by people based on their biological sex. The NCAA sent a questionnaire in July concerning discrimination issues to the local organizing groups in cities that have been named to host any NCAA event in any of its three competitive divisions or are interested in staging them.
Seattle Seahawks consider team-wide national anthem protest at NFL opener. The Seattle Seahawks are considering following Colin Kaepernick and making a protest of their own before their NFL opener against Miami on Sunday. A number of Seahawks players said they had been discussing their options, and suggested they might be prepared to take a team-wide stand before the weekend's game. Seahawks cornerback Jeremy Lane, who sat for the national anthem during the Seahawks-Raiders pre-season game last Thursday, said he will continue not to stand, while receiver Doug Baldwin and linebacker Bobby Wagner said they had discussed a protest in the locker room.
Read more, watch ESPN less. In a commencement address at the University of Central Florida, [ESPN President John] Skipper bemoaned the fact that, according to a recent survey, the average American spends three hours a day in front of a television and just 19 minutes reading. "Please watch a little less television," the TV executive implored. I would modify his plea slightly. Please watch less ESPN. Why? Because [...] ESPN has taken the side of the political left.
Controversy Erupts After NFL Quarterback Converts To Islam and Refuses To Stand for National Anthem. A controversy has erupted today because San Francisco 49er's Quarterback Colin Kaepernick refused to stand up during the playing of the national anthem. [...] So what exactly is going on. Well, there's a little more to the story than most are willing to accept. The media and the NFL will avoid these discussions like the plague, but [...] During the off-season Colin Kaepernick converted to Islam. Colin Kaepernick is also engaged to Black Lives Matter activist and hip-hop radio personality DJ Nessa Diab. Black Lives Matter as an activist group is synonymous with promotion of authentic Islam.
NFL quarterback sits during national anthem, calls America racist. If you can't play, enter the political fray. That could be the only possible explanation for 49ers quarterback Colin Kaepernick sitting in protest of the national anthem. Kaepernick has dominated headlines in the past year for a massive regression in his production, now stuck fighting for a job with Blaine Gabbart. No serious analyst expects the 49ers to be competitive, despite Kaepernick leading the Niners to the Super Bowl during the 2012 season. But this time, he's making headlines on purpose for reasons other than football.
NFL quarterback refuses to honor National Anthem because America 'oppresses people of color'. The 49ers' quarterback Colin Kaepernick says that he refused to stand up during the National Anthem because America is racist. [...] Apparently he's been protesting the oppression of people of color by refusing to play well for a long time too!
49ers fans burn Kaepernick jerseys to the national anthem after the $114 million sport star refused to stand 'to protest black oppression'. Furious San Francisco 49ers fans are burning Colin Kaepernick jerseys after he refused to stand for the national anthem as part of a racial protest. One fan even played The Star-Spangled Banner as he set light to the Number 7 shirt, watching with his hand on his chest as it was reduced to ash. Another, who uploaded a video to Instagram under the handle Nate3914, called the $19million-per-year athlete an 'ignorant son of a b****.'
San Francisco police union demand NFL, 49ers 'denounce' Colin Kaepernick's 'attacks' on cops. Cops in San Francisco are throwing an all-out blitz at Colin Kaepernick. The head of the San Francisco Police Officers Association fired off an angry letter to NFL commissioner Roger Goodell and 49ers boss Jed York over the quarterback's "ill-advised statements." Kaepernick started a national debate over the weekend when he said he was no longer going to stand for the national anthem. While the cop union understands Kaepernick has the right to sit on the bench while "The Star-Spangled Banner" plays before games, it's his reason for doing so that has San Francisco police demanding an apology.
Colin Kaepernick won't stand for the national anthem anymore. Fun fact about Kaepernick that I didn't know until this morning: His Twitter feed is full-bore SJW, with one retweet after another of Black Lives Matter champion Shaun King. It takes a lot to boost your wokeness quotient when you're already that woke. But he figured out a way! This is what would be called a "base strategy" in politics, in that it's bound to impress and catalyze people who already sympathize with him at the expense of alienating literally everyone else.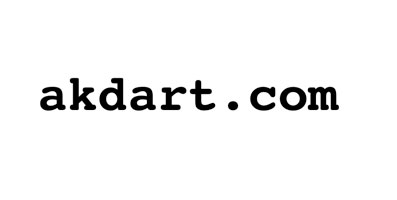 National Felon League Denies Cowboys Request To Honor Murdered Officers. The National Football League — sometimes mocked as the "National Felon League" due a rash of violent crimes committed by current and former players in recent years — has denied a request by the Dallas Cowboys to wear a small sticker on the back of their helmets which would honor the five Dallas Police officers murdered by a domestic terrorist affiliated with the Black Lives Matter movement.
NFL Found a Cause They Won't Endorse: the Dallas Police Department. As written here before, there was never any real expectation that the NFL would allow the Dallas Cowboys to wear the "Arm-in-Arm" decals on their helmets, to show support for the Dallas Police Department during the regular season. Yet, there was some hope that the league would at least allow the Cowboys to wear the decals during the preseason. Well, it appears that isn't happening.
The Editor says...
One can easily surmise that if the shooter had been white, and all the murdered cops had been black, female, homosexuals, or former professional athletes, the NFL would have had no objections. You can bet that if the cause was breast cancer, AIDS, or UN earthquake relief, the NFL would have had no objections. The NFL has to draw the line somewhere, of course; otherwise, football players will eventually look like NASCAR drivers. Even so, one must wonder what their criteria are.
New NCAA Rule: Championship Sites Must Allow Cross-Dressing Men To Use Women's Bathrooms, Showers. The National Collegiate Athletic Association has announced that all cities and college campuses seeking to host future NCAA championship events must fill out a lengthy, seven-page questionnaire about whether men can use women's bathrooms and waltz into women's locker rooms to take showers. The NCAA Board of Governors announced its new bathroom-and-locker-room survey on Friday [7/22/2016].
WNBA Stars Angered Over League Fines for 'Black Lives Matter' Protest. Prominent WNBA players and Black Lives Matter organizers are angered over the league's decision to fine three teams and their players for protesting gun violence. The Indiana Fever, New York Liberty and Phoenix Mercury were fined $5,000 each, and each player was fined $500 for wearing black T-shirts during pre-game warm-ups in the wake of recent shootings by and against police officers. According to WNBA officials, the shirts violated the league's uniform policy. According to that policy, all shirts worn during warmups must be the Adidas brand — the league's official outfitter — and may not be altered in any way.
The Editor says...
Just bounce the ball, throw the ball, and catch the ball. Spare us the political statements.
ESPN Wastes No Time Going Political at ESPYs. You planned to have a smoke, maybe walk the dog before the ESPYs got in full swing. Figuring that ESPN would at least recap some of the year in sports before putting on display their craven and gratuitous sellout to radical, racial activism. Well, you guessed wrong. NBA stars Carmelo Anthony, Chris Paul, Dwayne Wade, and LeBron James derailed the evening of expected jockular festivities, instead redirecting the crazy train that ESPN has become down the tracks of athlete activism.
ESPN Turns ESPY Awards Into Black Lives Matter Rally. ESPN is a girlish, gay chat channel like Bravo that features slightly less house-flipping and slightly more homoerotic tributes to the physical male ideal. It's evil, it's stupid, it's a waste of your time, and it's time to block the channel so that you're never tempted to give them your money ever again.
When the NBA went all-out gay. The NBA just announced it's partnering with GLSEN, the leading gay activist educational organization — an organization whose radical activism dates back more than a decade. How do the players really feel about this ... especially those with conservative Christian (or Muslim) values?
After Firing Curt Schilling for Transgender Comments, ESPN Hires LGBT Activist Abby Wambach. Curt Schilling's politics got him fired from ESPN. Abby Wambach's politics didn't prevent her from getting hired. And neither did her recent DUI arrest, which resulted in a guilty plea less than a month ago and admissions of past marijuana and cocaine use. ESPN hired Wambach to analyze soccer at the Olympics, and venture into more contentious matters with "Outside the Lines" and on a planned podcast called "Fearless Conversation with Abby Wambach," a program the AP describes as one in "which she promises won't shy away from controversy."
The Left's Thought-Fascism Hits ESPN. [Scroll down] By inclusive, ESPN does not mean ideologically inclusive. They simply mean that if you do not kowtow to politically correct idiocies about men magically becoming women, you will not be tolerated. ESPN is the same channel that rewarded Caitlyn Jenner, nee Bruce, the Arthur Ashe Courage Award for getting a misguided boob job, facial reconstruction surgeries and hormone treatments that will not solve his underlying mental illness. Pointing out that Caitlyn is still a man, however, will get you fired from that same network. Not only that, but you will be memory-holed.
ESPN Erases Curt Schilling From Baseball History. In the bad old days of the Soviet Union, Stalin, Brezhnev and the rest would literally airbrush out of photographs those who fell out of favor. Killing them and sending family members to Siberia did not suffice; they had to be erased from collective memory. [...] Now along comes ESPN airbrushing a game played by former Red Sox great Curt Schilling out of a documentary on the 2004 American League Championship Series. Unless you have been vacationing in Mars, you know that Schilling was until recently an ESPN broadcaster.
ESPN Fires Curt Schilling — What About Liberal Offenders? About Schilling's firing, the Disney-owned sports cable network said: "ESPN is an inclusive company. Curt Schilling has been advised that his conduct was unacceptable and his employment with ESPN has been terminated." Last summer ESPN suspended Schilling for retweeting a meme likening Muslim extremists to Nazis. Last month, he no doubt angered management for saying that Hillary Clinton should be "buried under a jail somewhere" for her email scandal. So Schilling, to ESPN, is a serial offender. And as a private company, it can terminate an employee for perceived offenses. OK, so Schilling has to go. But what are the rules?
The Editor says...
Obviously the management of ESPN operates with an unusual concept of the word inclusive, if the company is inclusive and tolerant of everyone except white guys who don't approve of homosexuality.
Curt Schilling: ESPN Home to 'Some of the Biggest Racists in Sports Commentating'. So, Curt Schilling is holding nothing back. Just over a week after he was fired by ESPN for being a conservative, and deigning to observe that male bathrooms were built for people with male parts, while female bathrooms were built for people with female parts, Schilling told the Breitbart News Patriot Forum that ESPN is home to "some of the biggest racists in sports commentating."
Here are all the sports events California state lawmakers attended for free. Senate President Pro Tem Kevin de León was at the deciding game in Dodgers Stadium thanks to a $556 ticket — half of it paid for by a political consulting group and the other half by a downtown Los Angeles law firm. Bay Area Assemblyman Rob Bonta got $460 tickets to see the Golden State Warriors beat the Houston Rockets and advance to the NBA finals thanks to tickets from the chief executive of an Oakland healthcare company. Assemblyman Mike Gipson (D-Carson) got $800 tickets to the Toyota Grand Prix in Long Beach from a local law firm — though his form notes he reimbursed the firm $341 "to pay below the gift limit." After the reimbursement, the total gift was worth $459 — one dollar under the limit for a gift from a single source.
ESPN Has a Right to Fire Curt Schilling. What Rights Do People of Faith Have? ESPN has fired Curt Schilling. The company said that his speech went against company values because ESPN is "an inclusive company." What's at stake here? Curt Schilling has a right to say biological men don't belong in women's bathrooms in whatever controversial way he wants. And ESPN has a right to give Caitlyn Jenner the "Arthur Ashe Courage Award" for being a men's sports icon who now publicly identifies as a woman. And whether we agree or disagree with Schilling's message or ESPN's isn't the point. The bigger issue is that ESPN, like any other company, has a right to control its message, which means it should be generally free to make employment decisions based on its values, not Curt Schilling's, and certainly not the government's.
Curt Schilling, ESPN and your God-given plumbing. There's no question that Curt Schilling has uttered a good number of politically incorrect statements during his career at ESPN. The former All-Star pitcher has compared radical Muslims to Nazis and most recently suggested that Hillary Clinton "should be buried under a jail somewhere." But it was something he shared on social media — about transgender bathrooms — that turned out to be the last straw for ESPN. To be blunt — he was unceremoniously fired because he has a problem with men using the ladies room.
The Editor says...
I have worked in the broadcasting business since 1971, and I can tell you this: TV sports personalities are expected to be bombastic, opinionated, and able to extemporaneously expound at great length about the tiniest details of professional sports. The sports nut / couch potato will little note nor long remember anything that even his favorite sportscaster says. Therefore, if he (or she) occasionally sheds some light on a politically incorrect topic, that offense should be forgiven; for indeed, that's how live television goes sometimes. Once in a while, the truth pops out.
The NFL's Bullying of Believers. Do you think a pastor who's against same-sex marriage should be forced to perform same-sex weddings? Do you believe that a religious college should be allowed to hire only people who agree with the religious beliefs of the college? Do you think no one should be forced to attend a wedding he doesn't agree with? If so, cheers: The National Football League basically thinks you're a bigot.
NBA may move 2017 All-Star Game out of Charlotte after anti-LGBT legislation passed in North Carolina. The NBA issued a statement Thursday [3/24/2016] against the new law in North Carolina barring transgender people from using bathrooms and locker rooms that do not match the gender of their birth certificate. In the statement, the NBA hinted it could reconsider hosting All-Star Weekend in Charlotte in 2017. "The NBA is dedicated to creating an inclusive enviornment for all who attend our games and events. We are deeply concerned that this discriminatory law runs counter to our guiding principles of equality and mutual respect and do not yet know what impact it will have on our ability to successfully host the 2017 All-Star Game in Charlotte."
The Editor says...
Does their logic make any sense? Man, I can't wait to see the All Star Game — and I sure hope there will be a bunch of lesbians in the restrooms. No, exactly the opposite is more likely what most sports fans are thinking.
NFL says Georgia religious exemptions bill might cost Atlanta Super Bowl bid. Atlanta is one of the finalists for the next two league title games to be awarded, along with New Orleans, Miami and Tampa. The city is considered a clear favorite because of its new retractable-roof stadium that is set to open next year. However, the religious exemptions bill could change all of that. "NFL policies emphasize tolerance and inclusiveness, and prohibit discrimination based on age, gender, race, religion, sexual orientation, or any other improper standard," league spokesman Brian McCarthy said. "Whether the laws and regulations of a state and local community are consistent with these policies would be one of many factors NFL owners may use to evaluate potential Super Bowl host sites."
The Editor says...
In other words, the last football game of the season is being used as leverage to promote the left-wing homosexual agenda. Building a billion-dollar stadium is even less sensible if the Big Game can never be played there — and all because those heartless bigots in Atlanta won't allow men in the women's restrooms. I've never purchased a ticket to an NFL game, and I can assure you that I never will.
Louisiana Dem Gov. Edwards warns: Agree to proposed tax hikes or LSU football could be sacked. Louisiana Democratic Gov. John Bel Edwards is suggesting the legendary Louisiana State University football team's 2016 season might be canceled — and other doomsday consequences — unless the GOP-led legislature swiftly passes a package of tax increases to help close a looming $940 million budget shortfall. [...] "That means you can say farewell to college football next fall," Edwards said in the address.
The Editor says...
Oh, no. Not that! It's easy to use football as a lever to help raise taxes, since football is seen as an indispensible necessity — at any cost! Sky high taxes, concussions and broken necks are nothing compared to the prospect of a world without football!
The halftime show at the big game is more politicized than ever:
Beyonce gets political at the Super Bowl. Beyonce issued a strong political statement with her halftime show at Super Bowl 50 on Sunday [2/7/2016] with backing dancers dressed as members of armed rights group the Black Panthers. The superstar brought the dancers on for her new single Formation which is being widely touted as a rallying cry for the Black Lives Matter movement. At one point during the song, the supporting performers formed an 'X' on the field — thought to reference black rights campaigner Malcolm X — and then raised their arms in the air in a gesture referencing the black power salute by Tommie Smith and John Carlos at the 1968 Mexico City Olympics.
Fox News slams Beyoncé's 'outrageous' Super Bowl performance. Fox News wasn't too happy with Beyoncé for her Super Bowl performance. The 20-time Grammy winner appeared on the field during halftime and performed her new song "Formation" — which has become a "rallying cry for the Black Lives Matter movement," according to the network — and was joined by backup dancers wearing Black Panthers-style outfits.
Super Bowl Halftime Show Was Black Version of KKK Rally. The Black Panthers weren't just lunatic moonbats who hated white people. They were also violent sociopaths who engaged in a wide array of crimes including murder. Judging by their rhetoric, the New Black Panthers aren't any better. [...] Malcolm X was best known for rejecting the peaceful tactics advocated by MLK in favor of his "by any means necessary" approach to achieving black power. [...] Why can't regular Americans even watch a football game without being told to hate themselves for their race?
Sheriff Clarke on Beyonce's Halftime: Would It Be Acceptable If 'A White Band Came Out In Hoods and White Sheets? Commenting on Beyonce's halftime show during Super Bowl 50, Milwaukee County Sheriff David A. Clarke said he did not want to make "a huge deal about it," but since Beyonce and the other dancers were wearing "Black Panther-type uniforms," would it be acceptable if "a white band came out in hoods and white sheets in the same sort of fashion?" Sheriff Clarke added that "the Black Panthers are a subversive hate group in America."
Update:
Anti-Beyonce Rally Planned For Next Week At NFL Headquarters. Controversy continues to swirl around Beyonce's Super Bowl halftime show performance. The pop superstar is being accused of using her performance to attack police officers. "I think it was outrageous that she used it as a platform to attack police officers, who are the people who protect her and protect us," former New York City Mayor Rudy Giuliani told CBS2's Dick Brennan.
ESPN says there is too much patriotism in sports. There is a natural affinity between sports and the military. Both unambiguously reward hard work and excellence. Both teach personal responsibility for success or failure, and celebrate the virtues of courage, earned-pride, and honor. Sporting events are also among the biggest occasions when Americans come together in their communities to enjoy the fruits of freedom that our service men and women provide. So I've never found it surprising or objectionable that most sporting events in America start out with the national anthem or that we often take the opportunity of sporting events to honor those who fight for all of us. But ESPN senior writer Howard Bryant opines in the current issue of ESPN The Magazine that this is all an "uncomfortable change in sports in post-9/11 America."
Proof that the big game is a political lever:
'Rumblings' of Super Bowl Boycott After Houston Equal Rights Measure Rejected. The controversial measure would have established nondiscrimination protections for LGBTQ people in the city, among other groups. "I fear that this will have stained Houston's reputation as a tolerant, welcoming, global city," Houston Mayor Annise Parker said at an election night watch part in downtown Houston. "I absolutely fear that there will be a direct economic backlash as a result of this ordinance going into defeat and that's sad for Houston."
The Editor says...
Quite the reverse is true: Tourists aren't going to visit any city where there is no difference between the men's restroom and the ladies' restroom.
Update:
NFL Refuses to Move Super Bowl from Houston After 'Bathroom Ordinance' Rejected. The NFL will not move the 2017 Super Bowl from Houston after the losers in the so-called "bathroom" ordinance demanded on Wednesday that the league cancel or move the annual event a day after Houston voters overwhelmingly rejected the HERO (Houston Equal Rights Ordinance) proposition.
Senators accuse NFL of 'paid patriotism'. Two GOP senators accused the NFL and other top sports leagues of making the Pentagon pay for ceremonies honoring troops at games. Some $6.8 million of taxpayers' money went to leagues and teams for contracts with staged events, including the Milwaukee Brewers baseball team, paid $49,000 by the Wisconsin Army National Guard to sponsor the Sunday performances of "God Bless America," and $20,000 to the NFL's New York Jets to honor national guard troops.
The Houston Texans' Uday Aboushi Publicly Supports Terror Attacks on Israel. NFL football player Oday Aboushi arrived in South Florida this weekend to play against the Miami Dolphins, this time in the uniform of the Houston Texans, as the team he previously played for, the New York Jets, waived him in the offseason. And while the team he plays for may have changed, his actions as an anti-Israel Muslim extremist remain fully intact.
Leftist propaganda is everywhere:
Every Day, A New Way to Hate. In channel surfing my way to the British Open, I lit for a moment on the usually sane ESPN show, "Mike and Mike." Co-host Mike Greenberg was off that morning so 28 year-old sub Ryan Ruocco sat in with regular Mike Golic, a former NFL defensive tackle. Flaunting his liberal chops for the suits upstairs, Ruocco gushed about the Arthur Ashe Award. Of course, he did not call the winner "Bruce Jenner." He refused to even say "Jenner." It was always "Caitlyn Jenner," over and over. Those who dared say "Bruce" Ruocco surely would have lumped — in his words — with "the critics who hate." Bingo! There it was. Our progressive friends had discovered the glory of transgenderism about fifteen minutes ago, and they were already prepared to brand critics of any sort as "haters," the collective term for the non-elect in their perverse neo-puritan presbytery.
Opera singer becomes first transgender woman to sing national anthem at professional sporting event. History was made at the Oakland Athletics stadium this week when a transgender woman sang the national anthem at a professional sporting event for the first time ever in the country. Classically-trained opera singer Breanna Sinclaire took the mic at the O.co Coliseum for a sold out game between the A's and the San Diego Padres on Wednesday [6/17/2015]. Sinclaire had a 30,000 audience at the A's LGBT Pride Night as she belted out the Star-Spangled Banner, and that wasn't counting the people who were watching the game on television.
Transgender Woman Sings National Anthem at Pro Sports Event for First Time. Transgender woman Breanna Sinclairé made history Wednesday night [6/17/2015] by becoming the first transgender person to sing the National Anthem at a professional sporting event.
The Editor says...
I'd be at the ticket counter demanding a refund before the first batter took a swing.
Army hero slams 'greed' of New York Jets for being paid to salute troops at home games. It all boils down to Gang Greed. That was how a hero soldier honored by the Jets reacted to news that the team and 13 other NFL franchises were paid by the National Guard and the Department of Defense to salute the troops at home games. "I think it's pretty shameful that millionaires and billionaires take money from the service," Army Staff Sgt. Christopher Waiters told The [New York Daily] News. "It's just greed," said Waiters, an Army medic who served two tours of duty in Iraq and one in Afghanistan.
Report: Defense Dept. paid NFL millions of taxpayer dollars to salute troops. The United States Department of Defense paid the National Football League more than $5 million in taxpayer money between 2011 to 2014 to honor U.S. soldiers and veterans at games, an investigation revealed this week. [...] But instead of purely heartfelt salutes to soldiers from hometown football teams, the halftime segments were reportedly part of paid promotions under federal advertising contracts for the military.
Laura Ingraham to St. Louis Rams: 'Shut Up and Play'. "I don't know about you, but when I watch football, I want to watch football," Van Susteren said at the top of the segment Monday evening [12/1/2014]. "I don't want to watch someone's political agenda shoved down my throat, whether I'm in agreement with it or not." The host went on to ask why there weren't similar displays in reaction to the Ray Rice domestic abuse scandal, asking, "Why ruin football with politics and controversy? It's just a game."
NFL says it won't discipline Rams players for Ferguson protest. The NFL will not adhere to a request from the St. Louis Police Officer's Association to discipline St. Louis Rams players who did the "hands up, don't shoot" pose used by protesters in Ferguson, Mo. during pre-game introductions on Sunday. [...] The police officer's association issued a letter late Sunday condemning the players' actions as "tasteless, offensive and inflammatory" given a grand jury's decision not to indict Ferguson police officer Darren Wilson in the fatal shooting of black teenager Michael Brown.
Police angry at 'hands up' gesture by St. Louis Rams players. A group representing police in St. Louis says it's infuriated after five St. Louis Rams players raised their hands Sunday in solidarity with protesters upset at Michael Brown's death. The St. Louis Police Officers Association says it's "profoundly disappointed" with those football players who sent a silent but strong message before playing Sunday against the Oakland Raiders.
St. Louis Police Demand Rams Punish Players for 'Hands Up, Don't Shoot' Pose. Before Sunday's game against the Oakland Raiders, several St. Louis Rams players entered the field with a "hands up, don't shoot" pose, a reference to the shooting death of Michael Brown, which has roiled nearby Ferguson, MO. Guess who didn't appreciate that: the St. Louis Police Officers Association, which is demanding that the team apologize and the players be punished.
Rams players use 'hands up, don't shoot' pose while taking field. Five St. Louis Rams players took the field for Sunday's [11/30/2014] home game against the Oakland Raiders with a "Hands Up, Don't Shoot" pose that has been used by protestors in Ferguson, Mo., and across the country recently.
St. Louis police group demands punishment for Rams players in Ferguson protest. A St. Louis police officers' group called on the NFL to punish five Rams players who stood with their hands raised before trotting onto the field for pregame introductions Sunday [11/30/2014]. The St. Louis Police Officers' Association said it was "profoundly disappointed" with what it called a "display that police officers around the nation found tasteless, offensive and inflammatory." It called for the players involved to be disciplined and for both the league and team to issue a "very public apology."
The Editor says...
I can see how the lowest-class unemployed simpleton in the streets (with nothing to lose) might be drawn into a stunt of this sort, but not a well-paid professional athlete. The participants in this case can't conceal their identity, and their employer can't be happy about the publicity.
If you owned Babe Ruth's bat, would you let this guy touch it?
Obama swings Babe Ruth's bat at Baseball Hall of Fame. President Obama turned tourist at the Baseball Hall of Fame Thursday [5/22/2014], employing a time-tested strategy of embracing sports when the going gets tough in politics. Obama cradled Babe Ruth's bat and examined Joe DiMaggio's glove at the shrine to America's pastime in upstate Cooperstown — while trying to boost his own batting average with the public.
Unionizing College Sports Pits Unions Against Socialist Principles. The recent controversy over efforts to unionize college athletes rests on the presumption that those who receive scholarship money are in fact employees. Unions see themselves standing for the little guy against the interests of the rich employer. However, far from advancing the goals of socialism, unionization of college sports would make the rich richer, and the poor poorer, in the world of college athletics.
Northwestern University football players to receive maternity coverage under Obamacare. You probably heard by now that the National Labor Relations Board (NRLB), in their infinite wisdom, put the stamp of approval on college football players being treated as full time employees with the right to unionize. Well, I suppose everything comes with a few unintended consequences, [...]
College Football Unionization Decision Opens a Can of Worms. A National Labor Relations Board official has given the green light to Northwestern University football players to form a union. The March 26 decision by the NLRB's Chicago regional director, Peter Sung Ohr, held that scholarship football players are "employees" for purposes of federal labor law. [...] While Ohr's decision makes sense on an intuitive level — players are paid to perform a service and are therefore employees — it leads to more questions than answers. For example, if players are employees, do their scholarships now constitute taxable income? Can athletic departments, many of which are organized as non-profit corporations designed to promote amateur athletics, continue to accept tax-deductible donations from alumni? And will other labor laws, including overtime and worker's compensation, now apply to football players?
NLRB Rules in Favor of Student-Athlete Unionization. A regional director of the National Labor Relations Board ruled Wednesday [3/26/2014] that scholarship athletes should be considered "employees" with rights to unionize under federal law. The decision stems from an attempt by the Northwestern University football team to form a labor union.
Reports: Northwestern football players overwhelmingly vote to reject unionization. The regional NLRB's (immediately appealed) March ruling that Northwestern University football players are employees of the school, and are therefore entitled to form a union [...] precipitated today's vote — the official results of which likely won't be known for months, or even years, due to a lengthy anticipated appeals process. The unionization push has become a hot topic in sports media and a political lightning rod.
NYPD Union To Join Lawsuit Against NFL Gun Ban. The New York Police Department's Sergeants Benevolent Association (SBA) will join Minnesota police unions' lawsuit against NFL gun ban. According to the New York Post, SBA president Edward Mullins said the NFL's policy barring off-duty officers from carrying guns into games "is a violation of any state laws that allow off-duty cops to carry their guns in public places."
Cuban says Mavs wouldn't move to make way for a GOP convention in '16. The Dallas Mavericks are not willing to relocate potential playoff games from American Airlines Center to make way for the 2016 Republican National Convention, team owner Mark Cuban said Thursday. Asked by email whether he would be willing to vacate his team's home arena to accommodate the convention, Cuban said: "No and we won't move."
NFL Fan Blasts Hypocrisy of Rejecting Home Defense Ad by Gun Company. It seems the Super Bowl has fallen victim to political correctness. They've decided to ban a pro-Second Amendment — and pro-veteran — Super Bowl ad by Daniel Defense, a company that sells guns, detailing a father who declares that he will protect his family. "No one has the right to tell me how to defend them," he says. The banning promoted this epic response from Colion Noir, a football fan, attorney — and NRA News commentator — who destroys the NFL for their hypocrisy.
Anti-Gun NFL: National Frauds' League. The National Football League's hypocrisy and selective decency standards reek like a post-game locker room. On the one hand, the organization refuses to run a firearms manufacturer's self-defense Super Bowl ad under the guise of neutrality and taste. Yet, the professional football conglomerate routinely revels in raunchiness, gratuitous physical violence and anti-gun screeds.
Dems Hold 'Closed-Door Discussion' with NFL, NBA, NHL to Promote Climate Change Agenda. Climate change alarmists have turned to recruiting sports leagues to promote eco-hysteria. Democrats in Congress are calling on the major sports leagues to promote climate change regulation and to answer what they are doing to limit greenhouse gases. Democratic legislators from the Bicameral Task Force on Climate Change announced on Nov. 20 that they will host major sports league officials in "a closed-door discussion," Nov. 21. Representatives from Major League Baseball, the NFL, NBA/WNBA, NHL and Olympics are expected to attend.
Senator: Sports Stadiums 'at Risk from... Sea-Level Rise Effects of Climate Change'. Senator Sheldon Whitehouse (D-RI) warns sports stadiums are at risk from the "sea level rise effects of climate change," and that climate change specifically threatens hockey and skiing. "We see significant sports facilities, the palaces of — of sport that are at risk from the storm, climate, sea-level rise effects of climate change," Sen. Whitehouse said today following a closed-door climate discussion with executives from the NFL, NHL and NBA.
The Editor says...
As I have shown on another nearby page, global warming is blamed for everything, but there have always been storms. If you think the mean sea level is about to increase dramatically in the next few decades, then don't build a stadium one foot above sea level.
Is the Left taking over sports, too? "It's funny to listen to sports commentators on the radio who have clearly been brought up through public schools and state university journalism programs talk about class and race and gender like a sociology major from Smith or Dennison," says R.J. Moeller, a conservative who also writes about sports and culture. "They hate any strong male coaches. They hate any sort of patriotism associated with the sport. They're treating sports and holding what goes on in locker rooms to the same standard they would a diversity and social justice mediation seminar on Google's campus." Moeller's not alone in feeling this way. Others cite the "feminization" of sports and the liberal tilt of modern sports coverage as cause for concern.
ESPN Commentator: National Anthem a 'War Anthem,' Shouldn't Be Played Before Games. On ESPN's Around the Horn, frequent guest Kevin Blackistone said that football games should not include the singing of the national anthem beforehand, as that added to the "military symbolism." He actually called the Star-Spangled Banner a "war anthem."
NFL ban off-duty cops from carrying guns into stadiums. Off-duty cops are no longer able to carry their weapons to NFL stadiums according to a new policy. Texas is the only state in which an off-duty cop can carry his gun into the stadium. When checking in, a cop can use a special gate and inform stadium officials of where they will be seated with their gun. The head of Baltimore City Fraternal Order of Police, Bob Cherry, is outraged by the NFL's decision.
NFL Bars Off-Duty Cops from Carrying Guns into Stadiums. The National Football League has implemented a new stadium policy that would ban off-duty police officers from carrying guns into games. Cleveland's police union president worried the policy would stop officers from assisting if a dangerous situation arose.
More about gun free zones.
St. Louis Cardinals remove religious symbols from pitcher's mound following fan's complaints. The St. Louis Cardinals have done away with religion at Busch Stadium after a fan raised hell over Christian symbols on the pitching mound.
Separation of church and baseball — no doubt the courts can find that in the Constitution, too.
Cross written in sand not allowed to honor beloved player. Political correctness infected the world of sports recently, when the St. Louis Cardinals' management put an end to the recent practice of etching a cross and the number 6 into the pitcher's mound to honor a Cardinal great, the late Stan Musial. The number and cross only began appearing in recent weeks on the mound, just behind the rubber.
NFLPA selling LGBT pride shirts. The union that represents NFL players has launched a line of LGBT pride shirts. The NFL Players Association announced the launch on Wednesday [6/12/2013] in conjunction with LGBT Pride Month, which is June.
Sports Illustrated Names Obama One of the Most Powerful People in Sports. The media's adoration of Barack Obama knows no bounds.
Why I'm Canceling My SI Subscription. I am going to let my subscription to Sports Illustrated lapse when it runs out this year. I hope lots of other people will do the same. Like too many other publications, the magazine has become dishonest, dishonorable and even occasionally despicable in its conformist, lockstep left-wing bias. Republican politicians and conservative positions are routinely insulted in articles having nothing to do with either.
Commie Night at US Cellular Field
. Monday night, July 25th 2011 People's World/Mundo Popular will be holding their 6th annual tailgate BBQ and fundraiser at US Cellular Field, home of the Chicago White Sox. Although Barack Obama will not be able to attend this openly communist fundraising event, his rabid supporter Pepe Lozano will be on hand for the gala evening. Chicago native Pepe Lozano is a writer for CPUSA's People's World and a key leader of the Chicago Young Communist League.
No 'cheers' for latest Title IX decision
. Title IX, a section of a federal education law passed in 1972, has become an exemplar of the kind of government action that initially was justified but since has taken on a life of its own grounded in legal and bureaucratic nonsense. A new federal court ruling on "competitive cheer" versus women's volleyball makes clear the descent of Title IX into absurdity.
Seven Places Where politics Doesn't Belong
. [#7] Sporting events: Should Major League baseball yank the All-Star game from Arizona to send a message about their immigration law? Should the Los Suns deliberately flip off the fans who shell out 90 bucks a pop to watch them play? It's one thing for an athlete to get involved off the field, but do we really need to know the Washington Redskins' official position on abortion? Do the Boston Celtics need to take a stance on border security?
'Humanitarian' owners never fight for fans
. What if the owners of the Suns discovered that hordes of people were sneaking into Suns' games without paying? What if the owners had a good idea as to who the gate-crashers are, but the ushers and security personnel were not allowed to ask these folks to produce their ticket stubs, thus non-paying attendees couldn't be ejected?
Anthem Skipped Before Monday Night Game
. Sports in America start with the national anthem. The Dolphins-Steelers game was an exception. Rushing to begin the nationally televised matchup following a 25- minute weather delay, the NFL chose to skip the anthem Monday night [11/26/2007] before Miami played Pittsburgh. The game started without any of the traditional pregame ceremonies, except the coin toss, and neither team was introduced on the public address system.
MSNBGreen
: "We have turned out the lights in the studio," NBC's Bob Costas told viewers of Sunday's Dallas Cowboys-Philadelphia Eagles game, "to kick off a week that will include more than 150 hours of programming designed to raise awareness about environmental issues." … On a typical game day, a large football stadium burns about 65,000 kilowatt hours of electricity and 35,000 cubic feet of natural gas. The cars driving to the game spew about 200 metric tons of CO2 (and that assumes nobody's driving SUVs or RVs, which is like assuming tailgaters are eating only sushi). There's also the electricity used to broadcast the game and to watch it. But thank goodness Costas turned off the studio lights for a minute or two.
Other sports news and commentary:
Kaepernick Tweets Support for ESPN's Jemele Hill After She Called Trump a 'White Supremacist'. ESPN has come under fire after "SportsCenter" host Jemele Hill tweeted that President Donald Trump is a "white supremacist" who is "unfit and unqualified" to be commander-in-chief. ESPN's public relations department later tweeted a statement, saying that Hill's comments do not represent the position of the network. ESPN took no action against Hill for her comments, however, which has led to criticism.
Jason Sehorn says he was told to 'curtail his political aspirations' when he joined ESPN. ESPN is taking heat from one of its own employees, with former New York Giants cornerback taking issue with the fact that he was asked to avoid any talk of politics when he joined the network in the wake of the recent Jemele Hill controversy. 'I, as a fan and a viewer, tune into ESPN and I don't want politics,' said Sehorn on Wednesday morning [9/13/2017] during an appearance on Fox & Friends.
Fourth and Long for the NFL. Television ratings declined, last season, for the National Football League's games. This came as a shock to the Lords of the NFL. Ratings are not supposed to decline. The NFL's ratings never decline. This is a law of nature. [...] While football is still supreme among sports, those ratings declines are incontestable. And not only are fewer people watching, there are measurable declines, also, in the number of young people playing. This is true even in, of all places, the state of Alabama where football is a kind of secular religion. Where people will tell you that football isn't life or death... that it is more important than that. Still, according to the Alabama High School Athletics Association, the number of players there declined by 7% from 2015 to 2016.
ESPN host under fire again for calling Trump a 'white supremacist'. ESPN's Jemele Hill is under fire once again for her controversial comments. The SportsCenter co-host has been slammed for describing President Trump as 'a white supremacist' in a post on her Twitter page. The sports commentator ignited the social media tirade Monday [9/11/2017] during a conversation regarding 'racist' singer Kid Rock's potential Senate run.
As Brain Injuries Increase, National Enthusiasm for Football Fades. The head-injury epidemic in the NFL has changed what was once a beloved pastime into a spectacle that degrades its viewers. [...] Football's kinetic energy — a function of the masses and velocities of the hurtling bodies — has increased dramatically in 50 years. On Alabama's undefeated 1966 team, only 21 percent of the players weighed more than 200 pounds. The heaviest weighed 223; the linemen averaged 194. The quarterback, who weighed 177, was Ken Stabler, who went on to a Hall of Fame NFL career — and to "moderately severe" CTE before death from cancer. Today, many high-school teams are much beefier than the 1966 Crimson Tide. Of the 114 members of Alabama's 2016 squad, just 25 weighed less than 200 and 20 weighed more than 300. In 1980, only three NFL players weighed 300 or more pounds. Last season, 390 weighed 300 pounds or more, and six topped 350.
Chronic traumatic encephalopathy (CTE). is a degenerative disease found in people who have suffered repeated blows to the head. A subtype of CTE is dementia pugilistica (DP), i.e. "punch-drunk," as it was initially found in those with a history of boxing. CTE is most commonly found in professional athletes participating in American football, rugby, ice hockey, boxing, professional wrestling, stunt performing, bull riding, rodeo riding, and other contact sports who have experienced repeated brain trauma, such as concussions and blows to the head that do not produce concussions. The presence of CTE in domestic violence is also being investigated. It can affect high-school athletes following just a few years of participation in sports.
Fox Sports to cut commercials to just six seconds during NFL games to try and hold viewers attention. NFL ratings dropped in 2016, and in an attempt to fix the problem, Fox Sports will reportedly experiment with six-second advertisements alongside their traditional 15- and 30-second spots. According to a report by The New York Times, Fox Sports is attempting to make the six-second advertisement an 'industry standard'.
Here's why ESPN is imploding. ESPN's first problem has been the move of TV viewers to cheaper online viewing platforms. With younger viewers increasingly choosing to forgo expensive cable packages in favor of selective products like Netflix, ESPN has been left with big bills and not enough subscribers. Making matters worse, ESPN continues to charge existing subscribers an excessive premium for its product. Why does it do so? In part, because it must. After all, ESPN has spent the last few years spending billions of dollars on broadcasting rights for a wide array of tournaments. Had they negotiated more effectively — perhaps sacrificing one sport to disabuse other sports of their confidence in demanding astronomic broadcast fee payments — ESPN could have reduced their front-end costs and offered lower subscriber rates.
ESPN yanks Robert Lee and becomes a metaphor for everything wrong in media. Some news stories are so insane that the first reaction has to be disbelief. That was the case Tuesday night when it was revealed that ESPN had pulled a broadcaster from covering a football game simply because he has a similar name to a Confederate general. In one ridiculous move, ESPN became a metaphor for everything wrong in media. Poor Robert Lee, an Asian-American with no relation to Army of Northern Virginia Confederate Gen. Robert E. Lee, was scheduled to announce the University of Virginia's home opener. But after the Charlottesville protests ESPN feared that his name might be a "trigger" to its nonexistent audience of social justice warriors, following.
Report: ESPN Removes College Football Announcer From Game Because He's Named 'Robert Lee'. ESPN confirmed via emailed statement that they did, indeed, take Robert Lee off the UVA game over the fact that his name was close to that of a Confederate general.
ESPN, the worldwide leader in liberal idiocy. So let me ask, "what if I told you that ESPN decided to pull an Asian-American announcer from calling a University of Virginia football game because his name is Robert Lee?" Your answer would probably be, "you're making it up." But I'm not. It is reliably reported that Robert Lee was slated to call Virginia's game on September 2 against William and Mary, but because of events in Charlottesville, which originated with a dispute over removing a statue of Gen. Robert E. Lee, he has been reassigned.
ESPN Pulls Game Announcer Robert Lee Because His Name Is Too "Triggering". If ever you doubted that ESPN was the sporting epicenter of liberalism, well, consider this the day you can put those doubts to rest. In what can only be considered the most ridiculous, over-the-top, example of political correctness running amok ESPN has pulled a college football announcer from the game between William & Mary vs the University of Virginia because his name is Robert Lee. Seriously, you just can't make this stuff up. Oh, and Robert Lee is Asian (pictured left) but even his ethnicity couldn't save him from the executive level stupidity and delicate sensibilities of ESPN.
ESPN pulls announcer Robert Lee from covering a Virginia football game because his name is Robert Lee. An announcer by any other name would announce just as sweet. In what is sure to be a controversial decision, ESPN has decided to pull college football announcer Robert Lee from covering a Virginia football game this season due to the simple fact his name is Robert Lee, the network announced on Tuesday. Outkick the Coverage's Clay Travis was the first to report the questionable decision.
ESPN Just Took Political Correctness Way Too Far. In the wake of the events in Charlottesville, Virginia, ESPN decided to pull one of its announcers from calling a University of Virginia football game — because his name is Robert Lee. Lee, an Asian-American sportscaster who started with the network in 2016, was moved to a different game "simply because of the coincidence of his name," ESPN said, referencing the Confederate Gen. Robert E. Lee.
ESPN Exec on Robert Lee Controversy: 'No Biggie Until Someone Leaked it to Embarrass Us and Him'. ESPN is now in full blown damage control mode over what would seem to be one of the more ridiculous self-made controversies in recent times — the decision to pull a broadcaster from a University of Virginia football game telecast because his name happens to be Robert Lee. With cable news and social media reaction nearly universal in their criticism of ESPN, the Worldwide Leader is looking to calm the outcry from those on the left and the right over the decision.
ESPN Pulls Announcer from UVa Football Game -- Because His Name Is Robert Lee. The man shown to the left is sportscaster Robert Lee. The man to the right is Confederate General Robert E. Lee. ESPN was afraid that viewers would mix them up. Mr. Lee (the one who didn't die in 1870) was scheduled to announce next weekend's University of Virginia football game against William and Mary. This match-up will be hosted in Charlottesville, which has a statue of Gen. Lee (who never provided NCAA play-by-play). ESPN decided that this was far too confusing for their viewers to process.
The Name/Statue Game Has Barely Begun! One of my daughters asks, are Robert Lees across the country scrambling to change their names, lest they be discriminated against by their employers? Is Robert the new Adolf? I say, Yes! And it's only right. But why stop there? Think how many Thomas Jacksons and James Stuarts there are in the U.S. Why shouldn't they be discriminated against, too?
Asian Announcer Pulled off VA Football Game Because of His Name. The cultural totalitarians at ESPN pulled an Asian man off the Virginia football game because his name is Robert Lee, the same as Confederate General Robert E. Lee. These people are crazy.
The Editor says...
Ordinary viewers don't care what sports announcers' names are. It doesn't matter if the commentator's name is Chuck Roast or Patty O'Furniture: The names will be forgotten at the end of the broadcast, or about two seconds after the last time the names appear at the bottom of your TV screen. (And if those names never came up in superimposed text, who would notice?) I suspect that even the most rabid sports fan can't recall the names of the announcers on any televised sporting event they saw last week.
ESPN's Surrender to Grim New Reality. With cable TV subscribers fleeing, the sports giant has to look for customers online. That's not where the money is.
When did we vote on this?
UN to name Yankee Stadium a Palestinian Heritage Site. Well why not? If they own the Cave of the Patriarchs all bets are off and they own everything, including Yankee Stadium, which to American culture is hallowed ground for the memories of Babe Ruth, Joe DiMaggio, Mickey Mantle, Reggie Jackson and at this rate, some day Aaron Judge. In fact I'd be surprised if Mahmoud Abbas hasn't already put in his bid. All he has to do is ask and UNESCO says sure, it's yours. When it comes to those UNESCO clowns — the 195 nations that make up the UN's "heritage center" — the other shoe always drops.
Every female athlete I know has had an abortion: US gold-medalist runner breaks 'sport's last taboo'. A double-gold Olympic medalist claims every female track-and-field athlete she knows has had an abortion. Sanya Richards-Ross, 32, said pregnancy and abortions are issues 'that are not really talked about, especially in sports.' The Jamaican-American athlete revealed in her new book that she herself had an abortion — just one day before leaving for the Beijing Games in the summer of 2008.
Yankee Stadium attendance falls while TV ratings rise. The Yankees are the big talk in New York sports right now. But it's not all good. Fans are psyched the young team is in first place, Yankee Stadium ticket sales aren't living up to the hype. "I think people don't show up because it's really a pain to get here," one fan said. Well, that's one way to look at it. And it seems many Yankees fans would agree. "$15 to get over the bridge, $40 to park," another fan said. "It's still $100, $150 out of your pocket."
Jason Whitlock: ESPN 'Lost the Culture War' to Left-Wing Deadspin. The fall of ESPN is still a hot topic in sports media, but former ESPN commentator Jason Whitlock has a unique point to add to the litany of reasons for the famed cable sports network's troubles. Whitlock says that left-wing sports blog Deadspin caused ESPN to veer left, and that was the seed that caused the network's downfall. Deadspin, a popular but far-left website that forms part of the Gawker chain of sites, has targeted ESPN for political correction for several years with a long list of posts aimed at forcing ESPN to toe the political line of the extreme progressive left.
Did Too Much Caitlyn Jenner Doom ESPN? Last week, ESPN, often referred to as the Worldwide Leader in Sports, laid off around 100 employees. The cuts were painfully public and claimed the jobs of some of the top talent and most familiar faces at the network. At the heart of the latest downsizing, as with earlier layoffs, is math: The network has committed billions of dollars to broadcast live sports, and waves of cord-cutters now threaten the cash flow to pay those bills. But amid the hand-wringing over the cable giant's business outlook, a subplot has begun to dominate the coverage: ESPN'S politics. "[The] collapse has been aided by ESPN's absurd decision to turn into MSESPN, a left wing sports network," wrote Clay Travis on Wednesday. "ESPN made the mistake of trying to make liberal social media losers happy and as a result lost millions of viewers."
ESPN SportsCenter 6 Co-Host Michael Smith: Every City in America Is Racist. ESPN's determination to dig its own grave continues to move at high speed. On Tuesday [5/2/2017], SC6 (short for SportsCenter&Nbsp;6) co-host Michael Smith intensely overreacted to the racist actions of a small contingent fans at a Major League Baseball game at Boston's Fenway Park, using what they did to tag every city in America as "racist."
ESPN Michael Smith: All Cities in US are Racist. After racist Boston chowder-heads threw a bag of peanuts with a racial slut at Orioles' player Andrew Jones, ESPN and black racist Michael Smith says all cities in America are racist or something. I guess that means San Francisco, Seattle, Portland, Chicago and New York are also racist cities eh Michael? And ESPN wonders why they continue to lose viewers. They axed 100 dirtbags a few days ago. Why wasn't Michael Smith the racist one of them?
ESPN Loses Millions of Subscribers Since They Became a Left-Wing Political Mouthpiece. ESPN has been hemorrhaging subscribers. In two months in last year alone, they lost over a million subscribers. They lost 621,000 in October, another 555,000 in November. The bleeding continues and they keep pretending it doesn't matter. All of ESPN is losing viewers. ESPN2, according to Nielsen's estimates, lost 595,000 subscribers, and ESPNU — its college sports-focused channel — lost more than 700,000. It admitted to losing 7 million subscribers between 2011 and 2015, Huff Po reported. Every single day this year ESPN has lost roughly 10,000 cable and satellite subscribers.
ESPN yanks poem honoring cop-killer Assata Shakur. An ESPN site targeting female sports fans on Thursday [4/27/2017] removed a poem paying homage to a convicted cop killer after "an oversight in the editorial process" led to the poem being published several days ago, the embattled sports giant told Fox News. DaMaris Hill's poem "Revolution" had led the April 25 ESPNW.com feature "Five Poets on the New Feminism," which was produced "in honor of National Poetry month... to reflect on resistance, redefining feminism and movement," according to a site description. But Hill's poem opened with the dedication "(for Assata Shakur)," honoring the one-time Black Liberation Army member who has been hiding out in Cuba to avoid finishing a prison term for her murder rap.
Here come the ESPN firings, worse than we thought. The mass firings can turn into a blaze. The 40 to 50 pink slips that ESPN insider Jim Miller expected to be dished out may escalate to about 70 at the Worldwide Leader, according to the Sporting News. Talent from all over — from front-facing TV personalities to online writers — is in jeopardy as parent company Disney looks to slash costs. "This could be a bloodbath," one source said, according to the report. And the carnage is coming soon: ESPN will start its Bristol-based layoffs as soon as Wednesday [4/26/2017], according to Sports Illustrated.
Report: Massive ESPN Layoffs, Contract Buyouts Expected to Hit Over the Next Month. The long-reported layoffs at ESPN will reportedly take place over the next month. That, according to sports media reporter Richard Deitsch of Sports Illustrated. What hadn't been rumored or reported, until now, is that ESPN will look to actually buy out some talent currently under contract. That represents a sharp departure from past ESPN policy. The Bristol-based sports giant typically refrains from buyouts, because like many companies they don't see the sense in paying someone to not work. The decision to depart from that way of doing business suggests that ESPN wants to have the layoffs and the massive talent shake-up completed quickly.
NBC Sports: U.S. Flag at Baseball Games Too Political. Everything is political to the overly sensitive mind of today's leftist. When the Atlanta Braves unfurled a gigantic flag for the playing of the national anthem, it prompted an ultra sensitive member of the partisan media and his Twitter followers to express a whole host of ridiculous claims. In a Twitter post this weekend, NBC baseball writer Craig Calcaterra complained that the presentation of Old Glory evoked overly political tones.
State of Modern Sports: Boy Identifies as Girl, Boy Competes as Girl, Boy Wins Everything. A high school in Connecticut has accepted a new boy on their track team. Except, he won't be going to the boys track team, he'll be going to the girls team. Andraya Yearwood, a freshman and biological male from Cromwell High School in Connecticut, identifies as a girl and recently received permission to join the girls track team after competing as a boy in middle school. Not surprisingly, Yearwood has been extremely successful as a male competing against females.
Hey ESPN, Here's Why You're Tanking. ESPN's collapsing ratings has mysteriously occurred concurrently with their increasing venture into injecting leftwing political commentary into their sports programming. This has not escaped the notice of several concerned shareholders who confronted the CEO of Disney, the network's parent company.
FIFA sends 1,300-page corruption probe to Swiss prosecutors. FIFA has sent 1,300 pages of internal investigation reports into suspected bribery and corruption to Switzerland's attorney general.
NCAA Mixes Sports and Politics. After a hiatus of more than 10 years, during which time the National Collegiate Athletic Association (NCAA) refused to hold championship events in South Carolina because the Confederate flag was not removed from the statehouse grounds in Columbia, an NCAA-sponsored event was held in Greenville, South Carolina. The state was finally taken off the NCAA's "bad list" when the "offending" Confederate flag was removed in from the grounds of the South Carolina Capitol in July 2015. [...] Ironically, the NCAA games were originally slated to be held in neighboring North Carolina, in Greensboro, but the NCAA has now blackballed that state for political reasons. In the North Carolina case, the Confederate flag was not the issue, but rather a North Carolina law drew the ire of the NCAA. The law required "transgender" people to use public restrooms corresponding to the sex found on their birth certificate.
Liberal ESPN is Financially Struggling & About to Begin Big Layoffs. A few months ago ESPN acknowledged that perhaps they have been a little politically biased. And the results are now more evident than ever. They Sports network has become extremely political, with extremely liberal tendencies. And now, the network is struggling to keep going.
Is ESPN Unraveling? I don't know, but it's certainly hurting. [...] But don't worry. You'll be seeing more women in front of the camera. John Skipper, the left-winger who runs ESPN, has directed that more women appear in "front-facing positions" during NFL coverage. If he doesn't pay them what the departing males earned, there may be a pay discrimination suit in ESPN's future. Why is ESPN in so much trouble? Mainly because people are "cutting the cable."
ESPN Loses Millions of Subscribers After Pushing Left-Wing Politics. According to reports by Market Watch, in 2011, ESPN had 100.1 million subscribers. In 2016, that sharply plummeted to 88 million. This drop was a big hit to Disney, with losses being up to $7 a subscriber. [...] Much of this loss is due to the left-wing politics that ESPN has started to mix into its every day coverage of sports.
Report: ESPN Losing 10,000 Subscribers a Day Over Its Political Left Turn. Once an indispensable sports powerhouse, cable TV network ESPN has gone from must-see-TV for millions of sports fans to financial boondoggle for owner Disney with the network losing up to 10,000 subscribers a day, a report says. "A floundering ESPN, with rising costs and declining viewership, continued to sink Disney's financial results during its fiscal first quarter," MarketWatch.com reported. With the impact of the flailing sports network, Disney's revenue fell 3 percent, and its profits sank 14 percent, the financial site reported.
Freedom or Football? The National Football League has officially put the State of Texas on notice: if that state persists in denying men with peculiar sexual proclivities access to public rooms full of young girls with their pants down, then Texas may be denied the privilege of hosting any more Super Bowls. To be precise, as you probably know, Texas lawmakers are proposing a law similar to North Carolina's, restricting access to public bathrooms and changing rooms to people of the actual biological sex for which those facilities were designed. [...] Why is this controversial? Because it is "inconsistent with [the NFL's] values." Really? And when was this great table of NFL values etched in stone? Would the NFL have taken up this issue as a matter of principle at any time prior to, say, five years ago?
NFL: Hey, you know what would really improve our ratings? A transgender bathroom bill fight. You may have missed it in the rush of "other news" last month, but Texas is considering implementing their own transgender bathroom bill similar to the one in North Carolina which we spent most of 2016 fighting over. [...] One unexpected entrant into this particular field of battle seems to be the National Football League. For reasons which currently baffle me, the NFL decided to weigh in on the subject this week and issue what sounds something like a warning to the Lone Star State, hinting that Texas may not be hosting any more Super Bowl events if they follow such a path.
NFL more forceful on Texas 'bathroom bill' after Super Bowl. The NFL sharpened its warning to Texas on Friday [2/10/2017] about a "bathroom bill" targeting transgender people, suggesting for the first time that the football-crazed state could miss out on hosting another Super Bowl if the proposal is enacted.
NFL Warns Texas There Could Be Consequences for 'Bathroom Bill'. Days after the Super Bowl in Houston, the NFL is warning Texas that legislation requiring individuals to use public bathrooms in accordance with their biological sex could cost the state future opportunities to host the big game.
Oh, he's got an illness, alright.
Man fakes illness in failed attempt to check into hospital with view of sold-out soccer game. Officials in the small Italian city of Crotone figured things were going to get wild on Wednesday when Juventus, one of the country's best and most popular soccer teams, came to town to face its squad. So they made a plan. Along with bumping up security around the coastal city's sold-out, 16,000-seat stadium, officials also put extra guards around its hospital, according to reports, which happens to be situated across from the stadium and offers some of the best views of the action from its higher floors.
Former Baylor student alleges 52 rapes in 4 years by football players in lawsuit. A former Baylor University students [sic] is accusing the football program to have fostered a "culture of sexual violence" in which coaches encouraged female students to have sex with recruits and players. She says it led to at least 52 rapes by more than 30 football players over a four-year period. In the lawsuit, the student — who is listed in the documents only as "Elizabeth Doe" — says she was raped by two football players in 2013 and that there were dozens more assaults of women involving other players.
SF 49ers Honor Colin Kaepernick with Team's Most Prestigious Award. Following a season marred in controversy surrounding him taking a knee during the national anthem, Colin Kaepernick has been honored by his teammates. The San Francisco 49ers released the recipients of their team awards Friday [12/30/2016], and Kaepernick won the Len Eshmont Award, the team's "most prestigious honor" given to the "49er who best exemplifies the inspirational and courageous play of Len Eshmont, an original member of the 1946 49ers team."
The Editor says...
I guess I don't know what prestigious means.
ESPN posts second-worst 'Monday Night Football' season. If not for this past Monday night's highly watched NFL game, The Walt Disney Co's ESPN network would have had its smallest audience for "Monday Night Football" in 2016 since the 2006 season. [,...] Monday's Dallas Cowboys-Detroit Lions game averaged 18.6 million viewers, the most ESPN has garnered for a "Monday Night Football" game since 2014. That helped ESPN post an average of 11.4 million viewers for its 17 games this season, finishing ahead of only the 2007 season, when it drew 11.2 million, according to Nielsen data provided by ESPN.
NFL to end 'Pink October,' teams can choose own charities in 2017. The NFL informed teams last week in a league-wide conference call that "Pink October" — a three-week window in October in which the league dressed up its fields, sidelines, and players in pink to raise awareness and funds for breast cancer — will not continue in 2017.
The Editor says...
The whole notion that the NFL players were universally enthusiastic about fighting breast cancer (and proudly wore pink shoes) was a sham. The players — and even whole teams — do as they are told. Moreover, the idea that wearing pink shoes will eliminate cancer is superstition at best.
Some football positions linked to high blood pressure. It might not be obvious to those who spend Saturdays cheering on their alma mater on the gridiron, but playing college football is linked to changes that negatively affect the heart. However, not all players are affected equally — position makes a difference, a new study finds. In the research, linemen were more likely to develop high blood pressure over the course of a season than players in other positions were, according to the study, published Dec. 5 in the journal JACC: Cardiovascular Imaging.
Les Moonves of CBS Blames Trump, Manning, Brady for NFL Ratings Collapse. When trying to explain the NFL's massive ratings drop this year, CBS CEO Les Moonves has a particular culprit in mind when naming the fly in the NFL's ratings ointment. Moonves blames Donald Trump. Well, in fairness, he also blames Peyton Manning and Tom Brady. Moonves addressed reporters and analysts at the UBS 44th Annual Global Media and Communications Conference in New York on Monday. According to The Hollywood Reporter, "Moonves said that less-than-stellar ratings for NFL games earlier this season is the fault of Peyton Manning (retired), Tom Brady (suspended for the first four games) and Donald Trump (because too many people preferred his presidential campaign to football).
Colin Kaepernick scores $3.21 million NYC home. San Francisco 49ers quarterback Colin Kaepernick — the soon-to-be free agent who's nabbed headlines for kneeling during the national anthem and defending late Cuban dictator Fidel Castro — can now call New York City home. In summer purchase records only just unearthed, Kaepernick snagged himself a 1,733-square-foot condo in Tribeca for $3.21 million, according to the Los Angeles Times.
American football could fall like the gladiators of ancient Rome. This season, ratings for professional football are down 27 percent across all of the major networks: ESPN, Fox, NBC and CBS, according Forbes. The decline in the ratings underscores a bigger truth that no one wants to face: Nothing lasts forever. And that includes the popularity of professional football, which now may be experiencing the slow, inevitable crumble of a Roman-style empire.
ESPN hemorrhaging viewers? ESPN reportedly lost 555,000 subscribers this month, according to sports writer Clay Travis. The drop in November for the sports media company comes right after its worst-ever month, when it lost an estimated 621,000 subscribers in October.
Three NBA teams boycotting Trump hotels. It looks like three NBA teams — and maybe more — want nothing to do with property branded by Donald Trump. The Bucks, Grizzlies and Mavericks have decided to stop staying at Trump hotels on road trips to New York City and Chicago in an effort to disassociate themselves from the controversial President-elect, according to an ESPN.com report. One other Eastern Conference team, which ESPN has kept anonymous, also reportedly will abandon Trump SoHo hotel in favor of a different hotel in Manhattan when its contract expires at the end of the season.
NFL reviewing options to fix sagging ratings. Think NFL games are too long? At least one league executive may agree. Speaking at the NAB (National Association of Broadcasters) Show New York conference Wednesday, NFL Media executive vice president Brian Rolapp said, "we don't blame everything on the election" and cited the need to hold the audience's attention as a significant reason for sagging national television ratings on prime time broadcasts.
Harvard cancels men's soccer season due to sexually explicit 'scouting reports'. Harvard has canceled the remainder of its men's soccer season due to what the university has described as continued production of sexually explicit "scouting reports" by players, which graded recruits of the women's soccer team based on their appearance, according to the school's newspaper, the Harvard Crimson. The practice of creating these reports dates back to a July 2012 email string created by members of the men's team. The reports rate incoming women's soccer recruits on a numerical scale based on their sex appeal. The ratings also included photos from the recruits' social media accounts, their positions on the team, assigned hypothetical sexual positions and vulgar, descriptive paragraphs assigned to each recruit, per a report last week from The Crimson.
Texas soccer coach, an undocumented immigrant, accused of abusing 8 players. A soccer coach in Texas was arrested after he was accused of sexually abused eight of his players — boys between 10 and 15. Police say more players are likely to come forward. Marcos Ramos, an undocumented immigrant living in Corsicana, Texas, is also is wanted in his native Guatemala for sexually assaulting children, police said. He faces three counts of aggravated sexual assault of a child and five counts of indecency with a child.
The NFL is in Decline. There have been signals that the NFL — and all of football — may soon be in for hard times. The game is increasingly brutal, and that brutality is not some fixable flaw. Football is violent by nature, and if you take away the violence, you have soccer without the grace. There is undeniable evidence of brain damage among former football players, some of whom suffer dementia and a few of whom have committed suicide, the reasons for which are unknowable but might plausibly include the beatings they took from the game. Improvements in equipment and changes in the rules might make the game marginally safer, but perhaps not by enough to keep the lawyers outside the ramparts or, more important, persuade parents that they should let their children play the game.
College football player arrested after punching referee. The Ventura County Star reports that Mount San Antonio freshman offensive linesman Bernard Schirmer was immediately ejected from the game and later arrested on suspicion of battery and taken to Ventura County jail.
The Moral Merits of American Football. [F]ootball as it stands is now threatened by an ever-encroaching worldview that confuses competition for confrontation. Proponents of this worldview perceive competition and morality as being impossibly incompatible, suggesting that a society's praise for competition becomes quickly antagonistic to cooperation and impedes the realization of universal equality.
Seattle Mariners apologize after lesbian couple are told to stop kissing at the baseball team's first ever gay pride night because it was against their 'family-friendly' policy. The Seattle Mariners had to make a groveling apology after a lesbian couple were told off for kissing at the team's first ever Pride night. Mary McHale and her partner Sara Hinton had enjoyed the game against the Milwaukee Brewers — which the Mariners won 7-6 — and were waiting for a ride afterwards when a steward told them to stop smooching because it was a 'family-friendly' event.
How do these ultra-fragile people expect to survive college — or a career?
Herky the Hawk's grimace too 'aggressive' for fragile students, Iowa professor says. A University of Iowa professor is asking the athletics department to make the university's mascot, Herky the Hawk, display friendlier facial expressions, arguing that his angry grimace is traumatizing students. "I believe incoming students should be met with welcoming, nurturing, calm, accepting and happy messages," Resmiye Oral, a clinical professor of pediatrics, wrote Tuesday [8/23/2016] in an email to athletic department officials, obtained by the Iowa City Press-Citizen.
Why Do Women's Sports Even Exist? My, my, there those feminists go, complaining again. This time the whining concerns supposedly "sexist" Olympics coverage. Their problem? Many journalists are, we're told, using different language when talking about female athletes than when speaking of male ones. Oh, the humanity! There's the guy who credited a female swimmer's husband/coach for her success, the talk about a six-foot-three-inch South Korean woman volley ball player's difficulty finding a boyfriend, and a reporter who called an equestrian rider "blondie." Putting aside the female teacher who once called me blondie when I was 13, let's have a reality check. Do you really think sports commentators don't look for storylines, often infused with frivolity, relating to male athletes? And insofar as the treatment is different, so what?
South Carolina high school football player dies at practice. Coroner Helen Fisher said Lewis N. Simpkins, 14, of Lexington, was pronounced dead Wednesday night at Lexington Medical Center.
ESPN Loses 4 Million Subscribers In Past Year. In the past five years ESPN has lost 11,346,000 subscribers according to Nielsen data. If you combine that with ESPN2 and ESPNU subscriber losses this means that ESPN has lost over a billion dollars in cable and satellite revenue just in the past five years, an average of $200 million each year. That total of a billion dollars hits ESPN in the pocketbook not just on a yearly basis, but for every year going forward. It's gone forever.
OSU basketball player dies after team workout. Junior college transfer Tyrek Coger died Thursday after collapsing following an Oklahoma State basketball team workout, the university announced.
And this is why soccer is just stupid. If soccer were an interesting game, that would be one thing. But it's not. Basically, this seems to be the sequence with soccer: There's a rhetorical prelude with trash-talking and fans making drive-by allusions to bumper-sticker versions of political history and social resentments. Fans leave huge messes at local eateries. A bunch of people gather in a stadium around some "pitch." Referees show up with their armored personnel carriers and security guards, contracted by Blackwater. A few guys run around on the pitch for a while in shorts. Nothing much happens. The fans riot and pillage. Videos are posted on social media. It all starts over again.
Cavaliers vs. Warriors Game 7 Courtside Tickets Sell for Record $49,500 Each. According to ESPN.com's Darren Rovell, online ticket marketplace StubHub sold a pair of courtside seats for Game 7 at $49,500 apiece — the highest price ever paid for a non-suite ticket in the site's history.
$50,000 Ticket for NBA Finals Game 7 Breaks StubHub Record. A $50,000 ticket for Sunday's Game 7 of the NBA Finals has broken StubHub's record for the highest price ever paid to see a basketball game. Actually, that's two tickets: the customer bought a pair for one hundred grand. And that new record could still be broken: other seats for the historic game on Father's Day at the Oracle Arena in Oakland are advertised for even higher prices.
The Editor says...
As a public service, I'll save you thousands of dollars by describing everything that will happen in the Big Game: Some young man will bounce the ball a few times while he's jogging toward one end of the court, then some other big guy will take the ball away from him and go the other way. One of them will throw the ball, another will catch the ball. Before long, some fellow will throw the ball toward the goal, and it may or may not go through the hoop. This will be repeated hundreds of times. Throw the ball. Catch the ball. Bounce the ball. When it is all over, you will return to your house and find nothing has improved — especially your bank account. The game will have no lasting impact on your life, with one exception: You will have been totally distracted and diverted from a number of serious problems that confront this country today and threaten your freedom. You don't care about "politics." You only care about a contest to see who can throw the ball, catch the ball, and bounce the ball with the greatest success. Grow up.
The Greatest Anti-White Boxer of All Time. Muhammad Ali, widely regarded as the world's most famous man, died Friday at age 74. Born Cassius Marcellus Clay, he was a titan both as a boxer and a provocateur. Because we live in an era much weaker and more sensitive than it was during Ali's prime, his death is being eulogized with the sort of solemn, sanctimony-addled, weak-tea, low-T, hagiographic twaddle we've come to expect from neutered zombie bloggers on antidepressants. Just as mainstream history has Photoshopped all the warts off Nelson Mandela and MLK, Ali is now strictly framed as an inspirational figure who "spoke out against racism."
Investigators: Top FIFA officials split $80 million in bonuses. Three top FIFA officials allegedly awarded themselves salary increases and bonuses totaling nearly $80 million over five years, according to contracts released by FIFA on Friday [6/3/2016]. Former FIFA president Sepp Blatter, former secretary general Jerome Valcke and former finance director Markus Kattner appear to have paid each other bonuses tied to the World Cup along with other incentives in the last five years since their departure from world soccer's governing body.
Waco PD Took "Extraordinary Steps" to Keep Baylor Football Accusations Quiet, School's Apology Rings Hollow. Baylor University released a report yesterday [5/26/2016] summarizing an investigation conducted by the law firm Pepper Hamilton which found a systemic cover-up of multiple rape and assault allegations against the private Christian university's football players by administrators and the coaching staff. The report reveals how the school's culture of protecting its cash-cow football program trumped all other concerns, including those of the victims of alleged sexual assault. What is not in the report, but which was exposed by ESPN's Outside the Lines last week, is that the Waco Police took "extraordinary steps" to keep at least one alleged incident of non-sexual assault by a Baylor football player from public view, "given the potential high-profile nature of the incident."
Concussions tied to more school problems than other injuries. High school and college students who get concussions may struggle more with academics than their peers who get other types of sports injuries, a small U.S. study suggests. Researchers surveyed 70 students who received emergency treatment for concussions and 108 teens and young adults treated for other injuries. With a concussion, students took an average of 5.4 days to return to school, compared with 2.8 days for other injuries.
Trans-thinking: When 98 Percent of Students Would Let Men in Women's Sports. Imagine a fairly muscular, athletic young man, acting like a man and dressed as a man, tells you he identifies as a woman and asks you to sign a petition supporting his effort to play on his college's women's basketball team. Your response? If you're like 49 out of 50 students approached at the University of Maryland recently, you may sign and say "You go, (girl?)!" And, no, according to Campus Reform's Cabot Phillips, who masqueraded as the aspiring woman, he didn't show just the eyebrow-raising responses. He says that he asked only 50 students for support, and 49 offered it.
Ballparks keep unleashing insane gut-busting food creations. Concessions have come a long way from flavorless hot dogs and lackluster soft pretzels, but in the past few years stadiums across the country have been rolling out over the top junk food mashups that make a footlong seem tame. Since when did peanuts and cracker jacks morph into chocolate-marshmallow covered bacon and burgers glazed with Monster energy drink?
Taking aim at New York's academic fat cats. Gov. Cuomo has picked a truly obese target by telling New York's public university systems to get serious about cutting the fat — starting with bloated executive salaries. Fact is, getting to the high rungs of both SUNY and CUNY looks to be the most lucrative career path in state government. As the Empire Center for Public Policy notes in its yearly review of taxpayer-funded salaries, 47 of New York's top 50 publicly paid employees work for SUNY — and the other three for CUNY. That includes SUNY Stony Brook's basketball coach and SUNY Buffalo's football coach, each paid nearly $450,000 — more than 2½ times what Cuomo makes.
University of California acknowledges negligence in death of football player. The University of California has acknowledged its negligence was a substantial factor in the death of former California football player Ted Agu. The 21-year-old defensive lineman from Bakersfield died nearly two years ago after a strenuous team workout. His family filed a wrongful death lawsuit, arguing that Agu had sickle cell trait and should not have been put through an exercise where players sprinted up and down a hill while holding a rope together.
James Naismith Created Basketball to Counter Football's Violence. This Christmas, Concussion will bring to the big screen the latest saga in football's inherent reckoning with the damage and violence it inflicts upon players. This sort of condemnation, however, is not new. Over a century ago, opponents of football charged that the sport was too violent to deserve any reputable sanction in the United States. The Washington Star newspaper featured an article titled "The Game of Manslaughter" lamenting that the 1897 football season had only just begun and "yet at least three deaths have already occurred as the direct results of" football.
Two Americas soccer bosses arrested as FIFA corruption scandal deepens. Soccer bosses from across South and Central America were among 16 people charged on Thursday [12/3/2015] with multimillion-dollar bribery schemes for marketing and broadcast rights, in a dismantling of a Latin American soccer network by U.S. prosecutors.
The NFL Has Become Unwatchable. Based on this year's experience, I have concluded that penalties, along with endless video reviews of plays, have made the game just about impossible to watch. After every big play, you wait for the flag. More often than not, it seems, it comes. While some penalties are obvious, more often they appear to be called randomly, especially on important plays. It is frequently impossible to say what distinguishes a particular hold, pass interference or unnecessary roughness from similar conduct that occurred a few plays earlier or later. Given the lack of any apparent pattern in what constitutes a penalty, it is tempting to infer that referees insert them periodically to mold the flow of the game in a predetermined direction.
Attorney General Tells Daily Fantasy Sports to Stop Taking Bets in New York. The New York State attorney general on Tuesday [11/10/2015] ordered the two biggest daily fantasy sports companies, DraftKings and FanDuel, to stop accepting bets from New York residents, saying their games constituted illegal gambling under state law. [...] The cease-and-desist order by the attorney general, Eric T. Schneiderman, is a major blow to a multibillion-dollar industry that introduced sports betting to legions of young sports fans and has formed partnerships with many of the nation's professional sports teams.
Texas high school football player dies after collapsing during game. A Texas high school football player died Saturday evening after he reportedly collapsed during a game on Friday [10/16/2015]. [...] [Cam'ron] Matthews is the sixth high-school football player to die since early September, according to USA TODAY.
The Editor says...
You can safely bet that if the schools had gun ranges instead of football fields, and six students died in gun classes in a period of two months, the gun classes would be permanently outlawed. Why are football-related deaths acceptable?
Thursday Night Football is a menace to American families. My husband's dish list keeps me busy while he lounges on our couch watching the games. Some years, I don't get to all of them, and they roll over to the following year. Some dishes become beloved and therefore frequently repeated. On Sundays during the football season, my husband doesn't accompany me to the many children's birthday parties that our kids get invited to. We don't make plans to go out. My husband isn't responsible for errands. We don't do any shopping. I don't engage him in conversation about anything more complicated than "What's the score?" and "So you want more of that?"
The Editor says...
Well, lady, it is obvious that the television has a higher priority than you do. Perhaps you ignored the warning signs before you married this guy, but now you're stuck with him. You could convert to his religion (football, that is), or, you could treat his affection for the TV as an addiction, which it is. If you ask him rational questions to point out the fruitless futility of his hobby, it will only make him angry. For example, if you ask him how his life is any better or worse on Monday morning because his favorite football team won or lost, he won't have an answer other than "shut up."
Congress: Hold Hearings on Fantasy Football. A new form of gambling has suddenly appeared in America, and the outfits raking in the money claim that what they're doing is perfectly legal. In the last four years, two recently formed companies, DraftKings and FanDuel, have collected billions from the mostly young men who place bets on their smartphones on what's called fantasy football. Many people first heard about this when a DraftKings employee won $350,000 for coming in second place in a FanDuel contest that cost $25 to enter and featured $5 million in cash winnings, including $1 million to the winner. The New York attorney general is investigating whether the employee benefited from inside information, but the bigger question is the eye-popping jackpot.
The NFL Went a Full Month Without an Arrest. Not a single player in the National Football League was arrested in September, the first month without a reported arrest since July 2009.
Court Strikes Down Payments to College Athletes. The N.C.A.A. may restrict colleges from compensating athletes beyond the cost of attendance, a three-judge panel of the United States Court of Appeals for the Ninth Circuit ruled on Wednesday [9/30/2015] in an apparent victory for the college sports establishment as it fights back efforts to expand athletes' rights. The ruling upheld a federal judge's finding last year that the N.C.A.A. "is not above antitrust laws" and that its rules have been too restrictive in maintaining amateurism. But the panel threw out the judge's proposal that the N.C.A.A. set a ceiling for members at paying athletes $5,000 per year in deferred compensation, stating that capping compensation at the cost of attendance was sufficient.
Texas high school football players say coach told them to tackle referee. The Texas high school football players who brutally tackled a referee broke their silence, insisting their assistant coach told them, "You need to hit him." Victor Rojas and Michael Moreno said the coach, Mack Breed, told them the referee "needs to pay the price" for hurling racial slurs and making unjustified calls after a safety got injured. "His emotions just got mixed into it," Moreno, 17, said on Good Morning America Friday [9/18/2015]. "He told us to do what we did."
Texas high school football players say coach told them to hit referee. A Texas high school football coach directed two players to strike a referee during a game because of missed calls that had hurt the team, the players claimed Friday during a national broadcast.
Louisiana high school football player dies from injury suffered at game. A Louisiana high school football player has died after suffering an injury during a game Friday night. [...] Johnny Ogden, an investigator with the parish coroner's office, said the player collapsed on the field after impact with another player. He was transported to the emergency room at Franklin Medical Center, where he was pronounced dead. The coroner's office was still investigating the precise cause of death, Ogden said.
Star HS QB dies after tackle during football game. The star quarterback on a New Jersey high school football team died after suffering an injury on the field. Evan Murray, 17, a 6-foot-2, 180-pound senior, played for Warren Hills Regional High School. During a game Friday night [9/25/2015] at home against Summit he was hit by an opposing player late in the second quarter, the [New York] Daily News reported.
Priceless Liberal reactions to allegedly violent black burglar shot by police. We don't know all the facts. Maybe he fought with the cops and they shot him in self defense. Maybe he didn't fight at all and they still shot him. What we do know, however, is that he rammed a dealership with his car and started to deface the cars in the lot. He wasn't shot walking home from the library; he was shot while committing an act of violence and destruction of property.
Police Fatally Shoot Unarmed College Football Player. Officers were responding to a burglary call about 1 a.m. Friday [8/7/2015] in Arlington when they discovered someone had driven a vehicle through a front window of the Classic Buick GMC, according to a statement from the Arlington Police Department. The statement said police approached the suspect and a struggle ensued. At some point during the struggle, an officer shot Taylor.
The Editor says...
Why is the perpetrator identified, every time this story comes up, as a football player? What difference does it make if he plays football? He certainly wasn't playing football in the closed showroom of a car dealership well after midnight. The clear implication is that the liberal press considers football players to be on a plane above all others.
Swiss widen FIFA money-laundering investigation. The Swiss justice authorities have received new instances of alleged money laundering almost on a daily basis since the attorney general Michael Lauber announced on June 17 an initial 53 cases to be looked into.
Former FIFA official Chuck Blazer expelled from football by ethics committee for bribery. Chuck Blazer was banned for life by FIFA's ethics committee on Thursday [7/9/2015] for widespread corruption, finally ending the career of the longtime most senior American in world football.
Swiss Chase 53 Fraud Cases Tied to FIFA. Swiss authorities are investigating 53 potential cases of money laundering related to the FIFA probe, officials announced Wednesday [6/17/2015]. They're also looking at an additional 105 bank accounts for suspicious activity as the investigation into the world soccer body expands. "I am well aware of the enormous public interest in our investigation. Equally enormous is the public interest in an independent criminal procedure," the country's attorney general said.
John Oliver Toasts FIFA President Sepp Blatter's Demise by Chugging a Bud Light Lime. [Scroll down] Yes, Oliver was understandably ecstatic. The sport that he loves had finally rid itself of what he called its "Swizz lizard" of a president. "The timing of Blatter's announcement was notable for two reasons: First, it was only four days after being reelected president. That's like being elected pope and immediately announcing, 'Judaism makes some good points... I think I may have got this wrong,'" joked Oliver. "And secondly, Blatter stepped down just days before the U.S. release of United Passions — a suspiciously glowing movie history of FIFA."
Amid Sepp Blatter resignation and FBI probe, some skeptical FIFA can change. Several U.S. news outlets were reporting Tuesday [6/2/2015] early evening that the FBI is investigating Blatter for corruption. While many are relishing in the possibility of a post-Blatter era in soccer, some analysts are less optimistic that any impactful change will happen immediately.
Sepp Blatter resigns as FIFA president amid bribery scandal. Sepp Blatter is now at the centre of the FBI's corruption probe after the FIFA president sensationally announced he will be resigning after 17 years in world football's top job. Federal agents, who last week charged 14 FIFA officials with corruption, have told the American media that they are hoping those men will help them build a case against their former boss.
FIFA's Corruption Is Typical of Unelected Globalist Institutions. What does FIFA, the international soccer federation, have in common with the United Nations, Formula One, and the International Olympic Committee (IOC)? They're all international organizations and they're all notoriously corrupt. The corruption at FIFA, including the payment of millions of dollars in bribes, has now been uncovered by Department of Justice sleuths who indicted a number of senior officials and forced the resignation of longtime chief Sepp Blatter. Whether this will bring long-term changes in the way that FIFA is run is questionable, however. Certainly the track record of the IOC and UN would indicate otherwise.
Blatter's Top FIFA Deputy Is Said to Have Transferred Money Central to Bribery Case. Federal authorities believe that Sepp Blatter's top lieutenant at FIFA made $10 million in bank transactions that are central elements of the bribery scandal engulfing international soccer, United States officials and others briefed on the case said Monday [6/1/2015]. The revelation puts the money trail closer to Mr. Blatter, FIFA's president, than had been previously known.
Nike becomes suspected player in alleged $150 million FIFA bribery scandal. The international investigation into bribery, fraud and corruption at FIFA involved some surprising American names: The Miami chairman of a popular nationwide soccer league, and a major U.S. sportswear firm some believe could be Nike. For more than two decades, the Justice Department said Wednesday, five "unscrupulous" U.S. and South American sports and banking executives helped funnel more than $150 million in bribes to officials atop FIFA, the multibillion-dollar goliath governing the world's most popular sport.
FIFA Shows How Government Poisons Sports. Rumors of corruption in the world of international sports are everywhere. Shady advertising deals, fixed matches, and other misconduct amount to open secrets in the sports world. Sochi's Winter Olympics were well understood to be more a front for graft than a sports competition. Yet, somehow, last week's arrest of top FIFA officials stands out above the rest, and, if true, would be one of the most egregious events in the history of corruption in sports.
Players. Any breaking story involving scandal among the powerful inevitably entails other recognizable names, either as victim, confederate or kibitzer. Headlines in the last few days have been dominated by the arrest of top ranking members of FIFA, an acronym for a sports association that stands for the Fédération Internationale de Football Association. It controls the revenues which flow out of soccer football and has known cash reserves of $1.4 billion dollars, which — or so investigators allege — represent only a fraction of the actual moneys that the association deals with. It's president, Swiss German "Sepp" Blatter, is so powerful that he is described in the press as a de facto head of state, a sort of president or prime minister.
Corrupt FIFA Has Clinton Foundation Ties; World Cup Host Qatar Gave Millions. And just like that, another Clinton Foundation donor is in the news. The Clinton global charity has received between $50,000 and $100,000 from soccer's governing body and has partnered with the Fédération Internationale de Football Association on several occasions, according to donor listings on the foundation's website. Several top FIFA executives were arrested Wednesday [5/27/2015] in Zurich and face corruption charges stretching back two decades, according to the U.S. Department of Justice.
FIFA corruption probe targets 'World Cup of fraud,' IRS chief says. The next step in the FIFA corruption investigation is extradition, whereby federal officials will attempt to bring suspects to the United States to face allegations they arranged bribes at meetings on U.S. soil, employed the U.S. banking system in conveying the bribes and created documents to cloak their activity, U.S. Attorney General Loretta Lynch said Wednesday [5/27/2015]. "In short, these individuals, through these organizations, engaged in bribery to decide who would televise games, where the games would be held and who would run the organization overseeing organized soccer worldwide," she told reporters.
Report: Christie racked up $82,594 bill at sports stadium. Chris Christie racked up a $82,594 bill at the concessions operator at MetLife Stadium during the 2010 and 2011 football seasons, the New Jersey Watchdog reported on Monday as part of a broader look at how the New Jersey governor spent $360,000 of his state allowance over five years. The New Jersey governor spent $300,000 of that amount on food and alcohol, the report said, and pointed to the stadium bill as the most notable spending spree.
Chris Christie Spent $82,000 of State Money on Snacks at NFL Games. New Jersey governor Chris Christie is a big football fan, but he is also apparently a big fan of snacks at football stadiums. According to New Jersey Watchdog, Christie reportedly spent over $82,000 of taxpayer money on concessions at MetLife Stadium. Christie paid for food and drinks at MetLife with a debit card 58 times over the 2010 and 2011 NFL seasons, accruing a bill of $82,594. That means he spent an average of nearly $1,500 on food and drinks every time he attended a football game.
Report: Christie spent $300,000 in taxpayer money on food and drinks. New Jersey Gov. Chris Christie (R) has spent about $300,000 of taxpayer money on food and drinks during his five years in office, according to an analysis released Monday. The report from New Jersey Watchdog found Christie spent more than $82,000 alone at MetLife Stadium, the home of the New York Giants and New York Jets, during the 2010 and 2011 football seasons. The New Jersey Republican State Committee later reimbursed the state for the full amount, and Christie has since stopped using the expense account at sporting venues.
Deflated: the Statistically Impossible Patriots Fumble Record. Patriots partisans are deflating the deflation controversy by arguing that their impermissible deflation of the footballs wasn't what allowed them to beat an overmatched Colts team. Perhaps. But a new statistical analysis reveals that if it weren't for deflation of the footballs, the Patriots might not have even been playing a series of home playoff games as the top seed. Careful analytics reveal that suddenly in 2007, a strange and statistically impossible phenomena [sic] began to occur at Patriots games.
Why the '5 Best Baseball Movies' Are Actually Terrible. $212.46. That is what the average family of four spent at a major league ballgame last year.
In Baltimore, game at Orioles' locked stadium is safe, serene — and sad. It was, by design, the safest and most serene baseball game in major league history. It was also quite possibly the saddest. When the Baltimore Orioles hosted the Chicago White Sox on Wednesday [4/29/2015] at a locked Camden Yards in riot-torn Baltimore, the word "empty" described more than the stands. Against a backdrop of thousands of vacant green chairs, amid such a deep silence that diving catches sounded like strikeouts, it was an afternoon filled with empty.
NFL Gives Up Tax-Exempt Status. The National Football League is disavowing its tax-exempt status, which could help shield the sport from Congressional inquiries and financial disclosure requirements.
Commissioner Roger Goodell announced the decision Tuesday [4/28/2015] in a letter to team owners and members of Congress, calling the league's tax-exemption a "distraction," Bloomberg reports. The move involves minimal sacrifice on the part of the NFL, because the tax break is only worth about $10 million per year — a fraction of the league's roughly $10 billion in annual revenue.
Orioles to Play White Sox on Wednesday in Closed Stadium. After a pair of postponements caused by rioting in Baltimore, the Orioles and Chicago White Sox will play Wednesday at Camden Yards in what is believed to be the first game without fans in major league baseball's 145-season history.
Orioles Game Canceled Again Amid Violent Rioting in Baltimore, Wednesday's Game to Be Played in Empty Stadium. The Baltimore Orioles game canceled Tuesday night's [4/28/2015] game against the Chicago White Sox at Camden Yards due to the violent riots incited by the death of Freddie Gray while in the custody of the Baltimore police.
In Boston Olympic Bid Vote, More at Stake Than Games. The bad days have seemingly far outweighed the good since Boston was chosen in January over Los Angeles, San Francisco and Washington as the American candidate to host the Summer Games in 2024; it would be the first Summer Games in the United States since Atlanta in 1996.
2016 Rio Olympics: Sailing with sewage. If Rio de Janeiro can't clean up Guanabara Bay in time for its use as the sailing and windsurfing venue for the 2016 Olympic Games, competitors could confront some unaccustomed challenges: millions of dead fish, sewage, "floating sofas, plastic bags and even dead animals" and a deadly "super bacteria." With the games only 17 months away, athletes are concerned and disappointed.
Watchdog Calls on NASCAR to End Funding to Al Sharpton. A government watchdog group is calling on NASCAR to cut ties with the Rev. Al Sharpton's National Action Network in response to the cable news host's comments about police in the wake of the shooting of Mike Brown in Ferguson, Mo., and the questionable financial activities at his nonprofit groups.
Sex-trafficking survivor: The truth about Super Bowl and sex. The Super Bowl [...] draws a massive audience from every demographic and pumps millions if not billions of dollars into our economy. And every year, as if on cue, the city hosting the Super Bowl announces an awareness campaign to combat sex trafficking around what many in the media have referred to as "the biggest weekend for U.S. prostitution."
Falcons' Arthur Blank on crowd noise: 'What we've done ... is wrong'. Atlanta Falcons owner Arthur Blank introduced new head coach Dan Quinn, fresh off the plane from Phoenix, on Tuesday [2/3/2015]. And after the requisite excited-to-be-here's from Quinn, talk turned to the ongoing investigation of the Falcons regarding allegations of faked crowd noise at the Georgia Dome. Blank was unequivocal, saying he was "angry and embarrassed" that the NFL is looking into whether Atlanta piped in crowd noise to impact play during Falcons home games over the last two seasons.
Fear and Loathing at the Nanny Bowl. [Fortunately] the on-field action was so compelling, because the ads were so unpalatable. By my rough count, there were at least two ads featuring people with no legs, one with a missing father, one with misogynistic anti-male crack from comedienne Sarah Silverman, and one ad bullying a ten year old boy because he said someone "plays like a girl." (The horror.) And perhaps most infamously based on comments on Twitter and even the London Daily Mail, one dead ten year old boy, thanks to Nationwide.
Super Bowl sex 'sting' nabs 570. Some 570 would-be sex buyers were arrested in a national Super Bowl "sting" that ended on Super Bowl Sunday, an Illinois sheriff said Monday [2/2/2015]. Another 23 people were arrested for trafficking or acting as pimps, and dozens of adults and juvenile victims were recovered.
Media overinflate Super Bowl 'heroes'. Let's remember a key fact as we prepare snacks and grab the remote to watch the Super Bowl. The people playing in the game are important only because they happen to be good at football. They aren't super heroes. They aren't necessarily good at anything beyond football. Some are philanthropists who give back to their communities, but even those efforts are the result of being good at football.
Sex-trafficking survivor: The truth about Super Bowl and sex. The Super Bowl [...] draws a massive audience from every demographic and pumps millions if not billions of dollars into our economy. And every year, as if on cue, the city hosting the Super Bowl announces an awareness campaign to combat sex trafficking around what many in the media have referred to as "the biggest weekend for U.S. prostitution."
The NFL Doesn't Want to Know How Deflate-gate Happened. [W]e are just ten days from the Super Bowl and there is very strong evidence of cheating. If the league quickly learns who is responsible, it would have to suspend the cheater(s) from the big game or be mercilessly ridiculed for turning a blind eye. The NFL obviously does not want to suspend star players or coaches from its showcase event.
Jameis Winston Cleared of Rape Like Every Other College Sports Star. His accuser was smeared and demeaned, and a star football player was allowed to keep on playing. This has been going on for too long.
How the NFL leaves players broken — and broke. "Is There Life After Football?" brings us inside the lives of NFL players to show why so many wind up in dire straits after their time on the field, from depression to debilitating lifelong injuries to catastrophic financial mismanagement. While much-publicized concussions and head injuries account for some of the problems, they're just one possible hardship of many for those who spend years slamming into each other at full speed.
Can't a professional football team afford to pay the minimum wage?
Tampa homeless program uses unpaid, destitute residents as steady labor force, revenue source. Before every Tampa Bay Buccaneers home game, dozens of men gather in the yard at New Beginnings of Tampa, one of the city's largest homeless programs. The men — many of them recovering alcoholics and drug addicts — are about to work a concessions stand behind Raymond James Stadium's iconic pirate ship, serving beer and food to football fans.
For an F.S.U. Football Player, a Hit and Run Becomes Traffic Tickets. In the early morning hours of Oct. 5, as this college town was celebrating another big football victory by Florida State University, a starting cornerback on the team drove his car into the path of an oncoming vehicle driven by a teenager returning home from a job at the Olive Garden. Both cars were totaled. But rather than remain at the scene as the law requires, the football player, P. J. Williams, left his wrecked vehicle in the street and fled into the darkness along with his two passengers, including Ronald Darby, the team's other starting cornerback.
Educational Fraud. Academic fraud benefits the entire university community except the black students. If universities can maintain the scholar-athlete charade, they earn tens of millions of dollars in sports revenue. Other than as a pretense, academics can be ignored. The university just has to create academic slums, where weak students can "succeed." Stronger academic departments benefit because they do not have to compromise their standards and bear the burden of having to deal with weak students. Then there's that feather in the diversity hat upon which university administrators are fixated. I guarantee you that academic fraud is by no means unique to UNC. As such, it represents gross dereliction and dishonesty on the parts of university administrators and faculty members.
LA Lakers 'Showtime' Threatened by Class Action Over Text Messages. On their home court at the Staples Center, the Los Angeles Lakers are known for giving their fans "showtime" in the form of exciting basketball. One fan, however, wants to give back to the team in the form of a class action lawsuit. Why is he suing the Lakers? During a game, the team offered fans the chance to have their custom text message displayed on the "Jumbotron." Because of the Telephone Consumer Protection Act of 1991, a law originally designed to stop telemarketers from systematically calling huge batches of numbers, this fan and others are able to sue the Lakers and the Clippers for getting any text sent back to them, even though they initiated the first text to participate in the offer.
Former UNC athlete sues school over academic scandal. A former University of North Carolina football player has become the first to sue the university over an 18-year academic scandal that kept athletes eligible to play sports by taking classes that never met. Mike McAdoo was a football player who lost his eligibility in 2011 when he was accused of getting too much help with a paper, and was one of the first athletes revealed to have taken part in "paper classes," for which the only requirement was completing a single paper. Now he's suing the university in federal court, saying UNC broke its promise to give him an education in return for playing sports.
The Editor asks...
He's just now figuring that out?
Time To Abandon The Scholar-Athlete Charade. Rampant academic cheating is not confined to primary and secondary schools. Cheating occurs in the nation's colleges, as discovered during an investigation at the Chapel Hill campus of the University of North Carolina, the state's flagship university. Over two decades, more than 3,100 students enrolled in and received credit for taking nonexistent phantom classes in the university's department of African and African-American studies. Nearly 50 percent of the students taking the phantom classes were athletes on the university's football and basketball teams.
College president calls on Univ. of North Carolina to lose accreditation over athlete grading fraud. There is no question that the University of North Carolina committed fraud for almost 2 decades by giving fake grades to college athletes taking fake or non-existent course, in order to profit from football and basketball revenues. While the University is blaming a low level administrator, there is plenty of reason to suspect that senior levels knew or should have known of the fraud, as Robert Weissberg points out today on our pages.
Massive academic fraud uncovered at UNC. A scandal involving bogus classes and inflated grades at the University of North Carolina was bigger than previously reported, encompassing about 1,500 athletes who got easy A's and B's over a span of nearly two decades, according to an investigation released Wednesday [10/22/2014].
UNC report finds 18 years of academic fraud to keep athletes playing. For 18 years, thousands of students at the prestigious University of North Carolina took fake "paper classes," and advisers funneled athletes into the program to keep them eligible, according to a scathing independent report released Wednesday [10/22/2014]. "These counselors saw the paper classes and the artificially high grades they yielded as key to helping some student-athletes remain eligible," Kenneth Wainstein wrote in his report. He conducted an eight-month investigation into the scandal, which has plagued the university for nearly five years.
Probe: Athletes took fake classes at University of North Carolina. More than 3,000 students at the University of North Carolina at Chapel Hill received credit for fake classes over an 18-year period as part of a program that allowed many of them to remain eligible to play sports, according to a report released on Wednesday [10/22/2014].
11 colleges ban booing at soccer games. Fans attending men's college soccer games in New England are expected not to boo if they don't like something on the field, according to a recent letter sent out by the New England Small College Athletic Conference. "As a supporter, we ask you not engage in any unsportsmanlike actions, which include booing, taunting, profanity, rude language or gestures, or any other action that could be potentially construed as negative or confrontational," the NESCAC letter read.
The NFL Is Full of Ray Rices. The Baltimore Raven was indefinitely suspended but even one of his teammates suited up after punching a girlfriend in the neck. So much for zero tolerance.
NCAA takes $70M first steps to helping players with head injuries. The NCAA agreed on Tuesday to help athletes with head injuries in a proposed settlement of a class-action lawsuit that college sports' governing body touted as a major step forward but that critics say doesn't go nearly far enough. The deal, filed in US District Court in Chicago, calls for the NCAA to toughen return-to-play rules for players who receive head blows and create a $70 million fund to pay for thousands of current and former athletes to undergo testing to determine whether they suffered brain trauma while playing football and other contact sports.
Why California banned full-contact football practices. A new California law bans full-contact football practices for middle and high school students due to concerns over possible concussions. In Los Angeles, a high school now has mandatory baseline testing for concussions for all students.
The Editor says...
If the public schools (or colleges) had extracurricular firearms training that resulted in concussions, broken bones and paralysis, in addition to a dozen fatalities per year, those programs would be banned in no time. But if the same injuries and deaths occur while playing football, somehow they are acceptable.
Average 12 high school and college football players die each year. Researchers from the National Center for Catastrophic Sports Injury Research studied 243 football deaths recorded between July 1990 and June 2010. Their study found heart conditions, heat and other non-traumatic causes of death are twice as common as injury-related ones.
Claim: Warriors Coach Fired for Christian Views on Homosexuality. Was Golden State Warriors head coach Mark Jackson fired for his Christian views on gay marriage? That's what Ann Killion is asking at sfgate.com, noting that Jackson's lukewarm reaction to the coming-out of Jason Collins, last year was something of a mismatch for the Bay Area, which is the global capital of gay politics and culture.
NFL to penalize use of racial slur. The head of the Fritz Pollard Alliance, which monitors diversity in the NFL, expects the league to institute a rule where players would be penalized 15 yards for using the N-word on the field.
A flag and 15 yards for a slur. Seventy percent of the players in the NFL are black, and by the math, most of the 15-yard penalties assessed for violation of the dirty-speech rule will be black. Beyond that, say some black players, the use of the n-word is cultural, and in friendly conversations between black players it isn't always a slur spoken in anger. In the NBA, where nearly all the players are black, there's even greater skepticism of how such a rule could be applied.
Report: NFL Considering Penalizing Players 15 Yards for Racial, Anti-Gay Slurs. The NFL may penalize players 15 yards for racial and homophobic slurs and eject them from the game after a second offense. John Wooten, the head of the Fritz Pollard Alliance, a group that monitors diversity, told ESPN that he "expects the league to institute a rule where players would be penalized 15 yards for using the N-word on the field."
The Editor says...
What's the penalty for using words like honky and cracker, or the F-word, or the MF-word? Only one spectator in a thousand can hear what the players say, so who cares what words are exchanged? The fans don't come to a football game to see the players treat one another with courtesy and civility.
What happened to E pluribus unum?
Seahawks block game ticket sales to California, 43 other states. The good feelings between the 49ers and Seahawks could never last. Last week, fans from both teams decided to donate money to children's hospitals in Seattle and San Francisco. Now, the Seahawks are limiting ticket sales to just six states and the Canadian Provinces.
College basketball, football athletes can barely read. The headline over the dispatch this week says it all: "CNN Analysis: Some college athletes play like adults, read like fifth-graders." For those familiar with college athletics — especially the sports that bring in the millions — that's not exactly a news flash. But a researcher at the University of North Carolina, Mary Willingham, came in for particular vitriol after reporting that of 183 Tar Heel football or basketball players, 60 percent were reading at levels between fourth and eighth grade.
Delta Air Lines bumps passengers for University of Florida basketball team. On one of the busiest flying days of the year, Delta Air Lines cancelled an Atlanta-bound commercial flight from Gainesville Regional Airport to accommodate the University of Florida men's basketball team.
Ashes from cremated remains left on Auburn's field after Iron Bowl. In Alabama, college football is life and death, and following the Tigers' incredible 34-28 win over the Crimson Tide on Saturday, one fan scattered the cremated remains of a loved one on the turf at Jordan-Hare Stadium.
Alabama fan shot dead outside football party. An Alabama fan was shot dead after a fight outside a football-watching party shortly after the Crimson Tide lost in a stunning upset to the Auburn Tigers Saturday [11/30/2013]. Michelle Shepherd was attacked by fellow fans of the University of Alabama after she commented that she didn't care that much that the team had lost, her sister says.
How much of the NFL breast cancer gear revenue actually goes to research? The NFL has been promoting its breast cancer awareness program through pink equipment and Web campaigns. Players are wearing pink shoes, cheerleaders don pink outfits and the NFL official merchandise website is full of gear that fans can buy to support the American Cancer Society's breast cancer research. But how much of the money raised through gear sales actually goes to breast cancer research? Only $8 out of every $100 spent on merchandise, according to an ESPN reporter.
New NFL security sacks some fans. Twenty minutes after kickoff for the Bears' final preseason game, swaths of people were still heading through tunnels south of Soldier Field after unsuccessfully trying to get backpacks, large purses and fanny packs into Thursday night's game. They were headed to a block of about 600 lockers that could store their prohibited items for $10 cash.
Fran Tarkenton: NFL covering up biggest sports scandal of all time. "Here is the biggest cover-up of all," Tarkenton warned. "They talk about safety in the National Football League. How can you have safety in the National Football League when you have performance-enhancing drugs?" Tarkenton insisted performance enhancing drugs were "all over" college and professional football, which made the game more dangerous.
Thanks to Islam, purses, seat cushions, coolers banned from NFL games. It's certainly not illegal immigrants they are worried about so it must be terrorists.
NFL Bans Purses From Stadiums. Starting with preseason games in 2013, women will no longer be allowed to bring purses to NFL games unless they are made of clear plastic or clutch bags no bigger than the size of a hand. Fanny packs, seat cushions, briefcases, and computer bags will also not be allowed. Blankets, though, will still be permitted.
Is Football on Its Deathbed? Lawsuits over players' brain injuries have some saying football is dead. In fact, it has dislodged baseball as the national pastime and will remain America's passion for decades to come.
Bread and Circuses: The Last Days of the American Empire. Pan et Circenses (Bread and Circuses) famously described the relationship between the Roman Emperor and his people in the decadent years of the Empire, and they seem fairly applied to America today. We have, in line with our technological advancement, upgraded (if that is the term) to food stamps (47.5 million and counting) and sports, but the broad scenario hasn't changed.
The Super Bowl Veers Left. During Sunday's Super Bowl, the advertising and programming executives in Hollywood and New York graced us with their version of what we want to see. And if it's any reflection of reality, we're becoming a coarser, stupider, and less value-oriented nation.
The Toy Department. A common claim is, "We watch sports to take our minds off the real world." How this can be true is beyond me, unless they consider the doings of unions, lawyers, agents, drug-testers and congressional investigators not parts of real life. Mix in the all-too-often accounts of wife-beating, DUIs, drug busts, and the occasional murder charge, and you're sometimes unsure of which section of the newspaper you've wandered into.
Bob Costas, NFL Surrounded by Armed Security. Bob Costas' gun control rant was bad but made worse by one key point — he lives much of his life with the benefit of armed security. If you've ever been to an NFL game this point is academic. The number of armed policemen you pass between the gate your seat is incredible. And if you get behind the scenes, in certain corridors, the armed presence can be just as strong (or stronger). Those policeman and security personnel are there to preserve order and to protect their assets, be they football players, football coaches, or the celebrities and news anchors in attendance.
Study Reinforces Link Between Head Trauma, Brain Damage. An extensive Boston University study of head trauma found strong evidence that repeated blows to the head can lead to long-term brain damage. The study, conducted by the BU Center for the Study of Traumatic Encephalopathy, looked at the brains of 85 football players, boxers and military veterans. Sixty-eight of the subjects — or 80 percent — showed evidence of chronic traumatic encephalopathy.
Old-school cheating
. Before steroids and HGH and the cream and the clear and other substances of superpower magic, we had old-school baseball: You know, stealing signs from center field, corking the bat, spitting on the ball, using the catcher's belt buckle to cut the ball, nail files, watering the dirt around the basepaths if the visiting team had speedy players, rubbing pine tar or other sticky goo on your glove, maybe a little K-Y jelly on the bill of your cap, pitching from six inches in front of the rubber, using superballs in your bat, taping a thumbtack to your index finger ...
Why College Football Should Be Banned
: In more than 20 years I've spent studying the issue, I have yet to hear a convincing argument that college football has anything do with what is presumably the primary purpose of higher education: academics. That's because college football has no academic purpose. Which is why it needs to be banned. A radical solution, yes. But necessary in today's times.
Texas Rangers ready to roll with $26 hot dog
. When fans belly up to stadium concession areas on opening day on April 6, they will be able to purchase a one-pound hot dog priced at $26.
$26 Hot dog!
Team president Nolan Ryan did not mince words with ESPN Radio in Dallas regarding the Texas Rangers' most recent acquisition — a two-foot-long, one-pound gourmet hot dog that feeds three or four fans and costs $26.
America's One True Religion
: The hold of sports on the American psyche and imagination is so complete, so absolute, that for some poor souls, it's their one true religion. And if fans worship certain athletes, those athletes join in their adoration, exulting, gloating, and prancing in the end zone. ... To cater to our new religion, most major metropolitan newspapers devote an entire section to sports.
Fear and Loathing at Arrowhead Stadium
. Claims that Kansas City Chiefs organization taps phones, spies on employees.
School Fears "Cougars" Mascot Will Offend Women
. A Utah school district decided not to select a cougar as the mascot of a new high school partly because school officials and some parents believed the word is disrespectful to women.
The Editor says...
One by one, legitimate and harmless words are being hijacked by the amoral dregs of society.
Giants-Cowboys tix reaching $7,000
. You'll need to strike oil to afford a seat at the Giants-Dallas game on Sunday night. The do-or-die game against the Cowboys is one of the NFL's hottest tickets of 2011, with an average price that's nearing a record for the season.
How football took over our culture
. Nothing brings us together like the NFL, which last year provided America with eight of the top highest-rated telecasts and the highest-rated TV program of all time (Super Bowl XLV). Last week a football program was the week's highest-rated show in 29 different markets — even in Indianapolis, where yet another loss by the now 0-13 Indianapolis Colts drew 50% of the viewing audience.
Freaks Who Forbid Footballs
. A public school in Toronto has put a ban on most balls their kiddos toss around during recess because school administrators have deemed such projectiles dangerous. ... In this day of Puss 'n Boots squish, do we really need more softies who don't have enough sense to avoid getting hit in the mouth by a slider? Getting rocked up in the face by a fastball could be the best thing that ever happened to your stupid kid. Pain is God's way of telling your lackluster boy to quit texting and watch the game.
The Footage the NFL Won't Show You
. If you ask the league to see the footage that was taken from on high to show the entire field and what all 22 players did on every play, the response will be emphatic. "NO ONE gets that," NFL spokesman Brian McCarthy wrote in an email. This footage, added fellow league spokesman Greg Aiello, "is regarded at this point as proprietary NFL coaching information." For decades, NFL TV broadcasts have relied most heavily on one view: the shot from a sideline camera that follows the progress of the ball. Anyone who wants to analyze the game, however, prefers to see the pulled-back camera angle known as the "All 22."
Rep. Bobby Rush: NCAA is dirty, 'would make the mob look like choirboys'
. Issuing a call for Congress to involve itself in monitoring college sports, Democratic Illinois Rep. Bobby Rush said the NCAA "would make the mob look like choirboys." "I have this innate understanding of the NCAA, and I think it is one of the most vicious, most ruthless organizations that was created by mankind," Rush said Tuesday [11/1/2011] during a roundtable discussion he organized.
Buy Me Some Peanuts and Crackerjack
. Ah, baseball! That hallmark of summer; those men in their dusty uniforms, the sound of the loudspeakers, the electronic scoreboard. Beer vendors crying out their presence amidst the sweating crowd of boosters, and the smells of the concession stands where a plethora of American fare may be purchased and consumed. Hot dogs, pretzels, popcorn, nachos, etc. Ballpark food is party food, treats to be indulged in by reveling fans to celebrate the joys of summer and their favorite teams. Nobody goes to the ballpark to eat a major meal.
Wrestler forfeits rather than fight a girl.
Iowa's girl wrestlers: Some drama, some sport
. The crowd cheered as Cassy Herkelman's hand was raised, but the historic moment of the first girl to win a match at the traditional state wrestling meet comes with an asterisk. Her opponent, Joel Northrup of Linn-Mar of Marion, forfeited.
Not Wrestling Girls
. It's so easy to look at teenagers in general today and sigh. They're more than a bit lazy, a bit spoiled and more than a bit morally compromised. Two teenagers made national news. One showed common decency and sportsmanship, two virtues seemingly uncommon in that generation. Hope is restored.
Should Boys Be Wrestling Girls?
This year's Iowa state championships attracted attention nationwide when the promising high school sophomore Joel Northrup (the fifth-ranked wrestler in the state) defaulted on his first match. He had drawn Cassy Herkelman, a female freshman, as his opponent, and he could not, in good conscience, wrestle a girl. ... Had he not declined to wrestle Herkelman, he might have won it all. The New York Times, the AP, and other national news organizations noted that Northrup's father is a minister — the suggestion being that such peculiar and backward views as the young man expressed must be chalked up to a religious sensibility. Most of the coverage stressed the "girl against the old boys network" angle.
Point to heavens means penalty for Tumwater running back
. Tumwater beat East Valley 63-27 on Monday night at the Tacoma Dome during the 2A state semifinal game, but a post-touchdown penalty call was a big surprise for the player responsible. In the second quarter of the game, Tumwater running back Ronnie Hastie scored on a 23-yard run, took a knee in the end zone and briefly pointed to the heavens above. For that the referee threw a flag, saying it was unsportsmanlike conduct.
Bean-Counters and Baloney
. The bean-counters have struck again — this time in the sports pages. Two New York Times sport writers have discovered that baseball coaches from minority groups are found more often coaching at first base than at third base. Moreover, third-base coaches become managers more often than first-base coaches.
Soccer ball makers in poverty
. Thirteen years ago companies such as adidas and Nike joined labour and development organisations to end the use of an estimated 7000 children to stitch soccer balls. However, "child labour continues to exist" in the three main ball-making countries — Pakistan, China and India...
The reality of international soccer — anti-American bias
. International soccer is an artistic expression painted by referees on a canvas of grass with athletes as brushes. Neither current public comments of frustration or the reactions of American players sufficiently explains how international referees create and render the game of international "soccer." The referees do not specify any foul when they are called. So "offsides" or "tripping" are never named when they are called by a referee. The referees do not have to provide any clarification apart from where the kick shall proceed from as it re-enters play.
Osama bin Laden and jihadists love soccer and the World Cup
. We're not the only ones who love the World Cup. Osama Bin Laden and his fellow jihadists do, too. Several prominent Islamist organizations have ties to soccer, according to Newsweek. And jihadists use the sport to bond with potential recruits.
Soccer: The Perfect Socialist Sport
. The world's most popular sport? Puh-leeze. This is like saying that dirt is more popular than gold simply because there is more of it. Last time I checked, soccer was very popular where starvation, archery, and badminton were the alternative activities.
A Global Sports Problem
: The 2010 World Cup opens in South Africa in a few weeks. As a sports event, it is unrivaled in its popularity. It promises to bring a half-million soccer fans to that country. But it will also draw out the worst of the worst. The Christian Science Monitor reports that the economic promise of an expected half a million largely male incoming consumers is attracting a massive influx of prostitutes from across the border in Zimbabwe.
Police: Star Athlete at Texas School Really 22
. A West Texas student who led his high school basketball team to the state playoffs last season was actually a 22-year-old man, police said Tuesday [5/11/2010].
Permian High's basketball version of 'Blind Side' was a mirage
. Jerry Joseph's story was inspiring: He arrived in West Texas as a 15-year-old, homeless Haitian immigrant. ... Much to Odessa's chagrin, Joseph turned out to be an impostor and a liar. Investigators confirmed last week that his real name is Guerdwich Montimer. He is 22 and he already had graduated from a Florida high school in 2007, almost two years before he arrived in Odessa.
Win a soccer game by more than five points and you lose, Ottawa league says
. In yet another nod to the protection of fledgling self-esteem, an Ottawa children's soccer league has introduced a rule that says any team that wins a game by more than five points will lose by default.
Horsehide Hangover
. I have given up wondering when sports — which used to be a way to encourage young men away from more dissolute pursuits — has now embraced all that is debased in our modern culture; the objectification of women as sex toys, vulgar language, egotism, and violence. All of this was on display during "The Hangover" promo and another one for a flick aptly titled, "Drag Me to Hell;" both of which would have never appeared in prime time a few short years ago, but now invade our homes on a Saturday afternoon. Sadly, the trash emitted from Hollywood has now found its way onto the playing field; so much so that I sometimes feel that baseball itself has become some kind of perverted cross-promotion.
An in-depth look at the "Rooney Rule":
The NFL's Affirmative Action Deception
. Imagine an America in which employers faced steep fines for failing to interview a sufficient number of minority candidates for a vacant management slot prior to making a hiring decision. Even in this day and age, where diversity rules, that might seem a far-fetched scenario. Yet for the last half-dozen years, this has been the way the National Football League has operated. And its advocates are seeking ways to expand this regime to a variety of venues — and with a strong assist from government.
'Bullies' Team Name Draws Protests
. Anti-bullying advocates are beating up on the name chosen for the new professional basketball team in Syracuse, N.Y. The Syracuse Bullies will play in the American Basketball Association beginning this fall.
Ballgame keepsake goes electronic
. The paper ticket might be on its way to joining AstroTurf and scheduled doubleheaders in the graveyard of sports obsolescence. A host of professional teams, including the Washington Nationals, are introducing new systems allowing fans to enter games using their cell phone, driver's license or similar means, potentially making paper tickets a thing of the past.
NFL Steroids Dealer Found Dead
. A convicted steroids dealer who recently met with NFL security officials and gave them names of players he said bought steroids from him has been found dead in his home. Just after midnight on Thursday, Plano police made a welfare check and found 35-year-old David Jacobs and 30-year-old Amanda Jo Earhart-Savell dead. Both had been shot.
America's Newest 'Victims'
: There's a new class of victims in America: former NFL players. [...] There's no doubt that many former players are physical wrecks. But should we feel sorry for them? After all, many players reveled in the fact that they could punish their bodies week after week and continue to play. Noticeably absent from this debate is any discussion about the personal responsibility these players bear for their post-career conditions.
The TV Deal the NBA Wishes It Had Not Made
. Roughly once a month, the NBA cuts 31 checks to NBA teams as revenue from its multibillion-dollar national television contract. There are only 30 NBA franchises, so who gets the extra check? … Ozzie and Dan Silna, co-owners of the long-forgotten ABA team, the Spirits of St. Louis. It ranks as one of the best sports deals in modern times, one that has paid the Silnas about $168 million and continues to pay off.
The Gratingest Generation
. Does it ever occur to media chatterboxes that people watch tennis because they want to see tennis, not hear about some celebrity's latest movie or TV series? If those who lived during World War II were "the greatest generation," this must be the gratingest generation. It's not just the constant meaningless chatter that grates. There is the incessant self-dramatization.
Bigotry and Sports
: Although not too many years ago, sports-writing was considered the "toy department" of journalism, the boys and girls in the press box have been eager to catch up to their counterparts in the "real" world. And so, they are also no longer content with merely reporting the scores, trades and what have you; they must now generate the news. And, similar to the mainstream media, they need divisive issues in order to push the agenda of all J-school graduates: to change the world.
Bills confiscate critical banners from fans
. Motivated by the failure of his Bills, season-ticket holder Mike Allenbaugh carried a sign of protest to the final home game. But security forces took it away shortly before kickoff Dec. 17. … "It's just ridiculous," he said this week. "I can go in there and say, 'Go Bills.' Why can't I say, 'I don't like you as a manager?'"
Judge Calls NFL Coach's Home "A Drug Emporium"
. A judge who sentenced Philadelphia Eagles coach Andy Reid's sons to jail on Thursday [11/1/2007] likened the coach's home to "a drug emporium" and questioned whether his adult sons should live there. … O'Neill noted that searches of the Reid home found illegal and prescription drugs throughout the house. He said both boys had been overmedicated throughout much of their lives….
Washington Post Toughens Redskins Coverage; Team Yanks Newspaper's 267 Season Tickets
. For many Washingtonians, a season ticket to Washington Redskins games is almost as valuable as a place at a White House dinner. This week the Redskins cut the number of season tickets held by the Washington Post from 279 to 12.
A Cut Above
: Why wait for an injury? The next-generation performance enhancer is elective surgery.
$3.5 Billion bid to buy the entire NHL
. An investment firm and a sports advisory company reportedly made a joint proposal to buy all 30 NHL teams for as much as $3.5 billion.
A gesture from the NFL
. Neither the Vikings nor the NFL could have been surprised by [Randy] Moss' misbehavior. "An assault charge had cost him time in jail and a Notre Dame scholarship," Newsweek noted in a profile two seasons ago. "A drug offense sent him back to jail and off the Florida State team."
Should Governments Own Convention Centers?
Government-subsidized convention centers are chronic money losers.
Annual Survey of Football Injury Research
: Some football fatalities result directly from participation in the fundamental skills of football; others are caused by systemic failure as a result of exertion,
e.g.
, asthma, heat stroke, and heart problems.
More and more banks are placing their names on ball parks and arenas
. Banks are warming up to the idea of paying for the national exposure that only professional sports teams can offer. And several major league baseball teams that have seen attendance drop and revenues fall in recent years, have been spreading out the welcome mat to banks willing to put up some dough.
Non-athletic corporate welfare:
CEO Makes the Case Against Corporate Welfare
. With nearly 100 stores in 18 states, Gander Mountain is the nation's third-largest outdoors retailer. Unlike its two larger competitors, Bass Pro Shops and Cabela's, Gander Mountain has achieved impressive growth without seeking targeted tax incentives from state or local governments. In this interview, Gander's chief executive, Mark Baker, tells us why he believes government officials should oppose retail tax incentives.
Costco's Corporate Welfare
: Tracking published reports on the abuse of eminent domain, one finds Costco is the leading beneficiary of this kind of corporate welfare, having taken government-confiscated land three times more often then its next rival.
Don't spend millions for billionaires
. King County is building a $36 million sewage treatment and irrigation plant in Redmond, but so far the only private customer is the Willows Run Golf Course, owned by multi-billionaire Paul Allen and his brother-in-law.
Airport Privatization in the U.S.
: With all of the furor in the recent past over airport security, one fact has gotten lost in the shuffle: All 10 of the busiest airports in the U.S. are owned and operated by municipalities. Public ownership and operation of airports is often taken for granted, but that doesn't mean it's best. Public ownership and operation — which brings a political dimension to hiring and operations — may result in increased operating costs and other inefficiencies.
Fans Want to Watch Sports, Not Hollywood Gimmicks
. The idea that sports are not enough for sports fans seems to have been behind the fiasco of putting Dennis Miller's silly chatter on Monday Night Football. Fortunately, the producers of that program finally got the message that football fans want football. How long will it take producers of baseball telecasts?
What's Wrong with Players on Steroids?
So athletes use steroids to perform better. Wall Street traders take Ritalin and everyone uses caffeinated drinks during work to stay alert. News anchors get face lifts and actors take Botox so more people watch them. What's different about athletes?
Hey, it wasn't my fault
. Rafael Palmeiro, the Baltimore Orioles star, told Congress that he had absolutely, positively never used steroids, but then he failed a urine test. So last week, he repeated his never-ever statement but inserted a new word: He never intentionally used them. He said: "I am sure you will ask how I tested positively for a banned substance. As I look back, I don't have a specific answer to give. I wasn't able to explain how the banned substance entered my body."
Separation of Sport and State?
The Imperial Federal Government is once again sticking their collective noses in places where they do not belong. The House Committee on Government Reform is scheduled to hold hearings next week on steroids in baseball. They have "formally requested" the presence of some of baseball's past and present stars and have threatened to use their subpoena power for others if they do not cooperate willingly.
Baseball, steroids and kids
. Distributing steroids carries a maximum penalty of five years in prison and $250,000 for the first felony offense. So, why are there no prosecuted athletes?
25 years of ESPN
. America is a lot richer than it was [when ESPN began] in 1979, but not
that
much richer. Something else is afoot, turning so many eyes — that is what pulls the tide of money — to sports. Perhaps people are drawn to sports because they really don't mean a thing.
The great halftime threat
: Are we really so starved for entertainment that we can't go a few moments without some no-talent has-been fresh out of rehab banging out an alleged song that you've already heard too many times through your car window at the nearest intersection? ... Halftime has morphed into a monster that overshadows the game.
Super Bowl Host Is the Poorest Big City in the US
. Before the Super Bowl kickoff this weekend, private planes will land here, limousines will clog the streets, and lavish parties will be thrown for those with famous names or lots of money. The kitchens of Ford Field will be stocked with two tons of lobster. Much of the rest of Detroit, though, is a landscape dotted with burned-out buildings, where liquor stores abound but supermarkets are hard to come by, and where drugs, violence and unemployment are everyday realities.
[In other words, hosting the Super Bowl does not provide an automatic boost to the local economy. Only a handful of people benefit from it. The same is true when a new stadium is built.]
NFL Pulls Plug On Big-Screen Church Parties For Super Bowl
. For years, as many as 200 members of Immanuel Bible Church and their friends have gathered in the church's fellowship hall to watch the Super Bowl on its six-foot screen. ... But this year, Immanuel's Super Bowl party is no more. After a crackdown by the National Football League on big-screen Super Bowl gatherings by churches, the Springfield church has sacked its event. Instead, church members will host parties in their homes. Immanuel is among a number of churches in the Washington area and elsewhere that have been forced to use a new playbook to satisfy the NFL, which said that airing games at churches on large-screen TV sets violates the NFL copyright. Ministers are not happy.
The Editor says...
If the church has a cover charge, I can see how the NFL would have a case. But as long as there is no charge for attendance (even for food, presumably) it's not a commercial use of the telecast, and the NFL lawyers would have to do some smooth talking to get that one past a jury. On the other hand, what kind of church condones the Super Bowl halftime bump-and-grind show?
$400 for a Day at the Ballpark?
"Only the Yankees would think a $1,200 ticket is affordable and a $2,500 ticket isn't." That was the reaction of New York Assemblyman Richard Brodsky, a Democrat and vocal opponent of the team's new stadium, upon learning that the Yankees were cutting the price of premium seats in hopes of filling empty rows near the field.
This isn't a stadium, but it's not too far off-topic:
Sen. Durbin Wants Illinois Taxpayers to Help Fund Obama's Presidential Library. Sen. Dick Durbin (D- Ill.) is urging the State of Illinois to put in seed money for the creation of a Obama Presidential library in Chicago. "It's going to have a long-term positive economic impact and this is where it ought to be," Durbin told reporters last week. "I believe an investment in this library by the State of Illinois will pay back in terms of visitors to our state, more business, more jobs and people paying taxes." Durbin did not go as far a endorsing a bill in the Illinois legislature that calls for up to $100 million in state seed money to create the Obama Presidential library.
Site identified for New York's Obama library bid. Columbia University in New York City will make a bid to build the Obama presidential library on its Manhattanville campus in West Harlem, where the structure would be a cornerstone of the university's $6.3 billion expansion into the economically depressed neighborhood, a university source confirmed. The source said that the university planned to vigorously pursue the library as part the campus expansion at 130th Street and Broadway. President Barack Obama earned his undergraduate degree from Columbia in 1983.
The Editor goes way off-topic:
How does the writer of this article know that Obama graduated from Columbia? Where are Obama's transcripts?
Somewhat related:
America's bread and circus society
. With many, sports are not just a hobby; they are a religion. I cannot count the number of conversations between men that I overhear in restaurants, airplanes, boardrooms, and, yes, even church houses, in which every man in the circle is literally consumed with all sorts of sports facts, information, and opinions. In many such discussions, these men will talk about nothing else. To these men, there is absolutely nothing in the world more important than the latest sports score, announcement, or trade.
Football Is the New Smoking
. This morning, fat kids across America ran wind sprints until they vomited, drove sleds like beasts until muscle collapse, and alternated between jogging in place and hitting the deck so frequently that it jarred even the insides of onlookers. And they do it all again this afternoon. This isn't a federal anti-obesity initiative. It's football.
Surprise! Arts Center Predictions Flawed
. The Washington Post reports that the financial projections for a government-funded arts center, Artisphere, in Arlington, Virginia, don't seem to have panned out. Do they ever? ... And yet millionaire owners and mayors with Edifice Complexes keep commissioning these studies, and council members and editorial boards keep falling for them.
City-owned Hilton Baltimore lost $11.5 million last year
. The city-owned Hilton Baltimore lost nearly $11.5 million in 2011 — about $400,000 more than it lost the previous year, according to a recently released audit. In addition to losing money last year, the hotel dipped into its reserves in February to make payments on its debt service. The Baltimore Hotel Corp., created in 2005 to oversee the hotel's operations, withdrew nearly $4 million from its $12.4 million of debt-service reserve accounts to make a semi-annual bond payment in March.
Wichita Voters Overwhelmingly Reject 'Incentive' for Hotel Developer
. Voters in Wichita, Kansas have trounced a proposed $2.25 million tax rebate for a hotel development that had the support of the Wichita City Council and the Wichita Downtown Development Corporation. Despite the urgings of city leaders, the tax rebate proposal lost by 61-38 percent in the Feb. 28 special election. Opposition came from groups including Americans for Prosperity and the newly formed citizen-activist organization Wichitans for Tax Fairness.
The NCAA's battle against politically incorrect mascot names:
Apparently even the most oblique reference to Indians is perceived as hostile and abusive by the NCAA. Someday soon, even the word "Indian" will probably be taboo.
The latest:
The NCAA Political Correctness Witch Hunt
. Now in its seventh year, the National Collegiate Athletic Association's battle with the University of North Dakota may be reaching a final conclusion. In 2005, the NCAA announced a complete ban on hosting post-season competition by 18 colleges that were using Native American mascots, logos, or nicknames. The ban was to become effective in February 2006. The college sports governing body backed off its strident demand regarding some schools after learning that Native American groups endorsed use of their tribal names by their adoptive schools.
Voters In N.D. Reject Fighting Sioux Mascot
. In yet another victory for the forces of politically correct insanity, voters in North Dakota voted to dump the mascot of the University of North Dakota. The Fighting Sioux are no more. According to the Bismarck Tribune, more than 67 percent of voters approved of Measure 4, a ballot initiative that ended the long struggle between the National Collegiate Athletic Association and its supporters, on the one hand, and those who love and revere the formidable-looking Indian logo the school has used for many moons. Backers of the logo vow to keep fighting.
Oregon considers banning Native American mascots
. Oregon's Board of Education on Thursday [3/8/2012] took up [Che] Butler's plea for the second time, rejoining a longstanding national debate about racial tolerance and school traditions five years after issuing a nonbinding recommendation that schools stop using Native American regalia.
Tribe sues NCAA to let school use name
. The Spirit Lake tribe Tuesday sued the NCAA for blocking its attempt to let the University of North Dakota use the sports nickname Fighting Sioux.
North Dakota to give up attempts to keep Fighting Sioux logo
. The end may finally be near for the University of North Dakota's Fighting Sioux nickname and logo. After a six-year battle, the state appears ready to declare defeat and retire the nickname, which was deemed unacceptable by the NCAA in 2005. The Fighting Sioux has been associated with the university's athletic teams since 1930. State Sen. Lonnie Laffen, a Republican who voted earlier this year to codify the nickname into law, recently told the Grand Forks Herald that he will sponsor legislation to shift authority over the issue to the State Board of Higher Education.
ND House votes to keep UND Fighting Sioux nickname, logo
. The North Dakota House has voted to keep the University of North Dakota's Fighting Sioux nickname and logo. On a 65-28 vote, the House approved House Bill 1263, which states University of North Dakota athletic teams shall be known as the Fighting Sioux. Neither UND nor the state Board of Higher Education may take action to discontinue the use of the nickname or logo.
Fighting Sioux on warpath over nickname
. When North Dakota's state board of higher education voted to phase out the "Fighting Sioux" last year, that seemed to signal the end of the lengthy battle over the University of North Dakota's nickname and logo. Except that it didn't. Two Fighting Sioux supporters have since launched Save Our Suhaki, a tongue-in-cheek campaign ostensibly aimed at preserving the suhaki, a Russian antelope whose name is pronounced exactly like "Sioux hockey."
Wisconsin law lets residents challenge race-based mascots
. The homecoming pep rally Friday at Kewaunee High School will have extra drama this year: Everyone in town will learn whether they'll be rooting for the River Bandits or the Storm to beat the Valders Vikings in the big football game.
North Dakota decisions end Fighting Sioux nickname
. A state Supreme Court ruling and a Board of Higher Education decision have retired for good the University of North Dakota's Fighting Sioux nickname after a four-year legal battle.
End near for Fighting Sioux mascot?
The end of the Fighting Sioux could be near as the University of North Dakota appears ready to abandon its mascot over calls of racism despite a petition drive by local tribe members to preserve the school's nickname and logo. Supporters from the Standing Rock Sioux want to collect at least 600 signatures before the next tribal council meeting in March.
Ole Miss students to vote on new mascot; Colonel Reb not an option
. University of Mississippi students will vote this month on creating a new school mascot.
Chancellor Supports Retiring 'Fighting Sioux' Logo That Threatens Hockey Arena
. Bill Goetz, North Dakota's university system chancellor, said Thursday [11/15/2007] at a Board of Higher Education meeting he will support retiring University of North Dakota's "Fighting Sioux" logo and nickname in less than three years if the school and Sioux tribes cannot agree to keep it.
NCAA wants sealed court documents
. The NCAA will ask a Grand Forks Circuit Court judge on Wednesday [3/7/2007] to shield documents from public view in its court case against UND over the Fighting Sioux nickname. North Dakota Attorney General Wayne Stenehjem said most of the documents the NCAA wants concealed from the public have to do with discussions among the association's Executive Committee while drafting its 2006 policy on American Indian nicknames and imagery.
Wisconsin may fine schools $1,000 a day for Indian mascots
. Democratic lawmakers are proposing a bill that would require the state to investigate complaints about American Indian mascots in Wisconsin schools. If the complaints are justified, the state Department of Public Instruction would have to order the school to drop the mascot or logo within a year or face fines of up to $1,000 a day.
Illinois' Chief Illiniwek performs last dance
. After 20 years of pressure from activists who found the University of Illinois mascot offensive, the school did away with Illiniwek and his antics. Dan Maloney, a graduate student who portrays the controversial American Indian mascot, performed for the final time in front of students and fans at a men's basketball game Wednesday night [2/21/2007].
Our First Thoughts on the Chief Debacle
. It's bad enough that Chief Illiniwek has danced his last dance. That fact visibly slammed sorrow into the hearts of thousands of faithful Illini on Wednesday night as men, women, and children hung their heads and even shed their tears. If the fight to retire the Chief by so-called "oppressed" minorities and hypersensitive leftists is about retribution and vengeance, then they got what they wanted. But the story unfolding in the aftermath of the Chief's departure is larger than our beloved tradition.
North Dakota to sue NCAA over mascot ruling
. The University of North Dakota plans to sue the NCAA to avoid penalties for using the school's Fighting Sioux nickname and Indian head logo, which the association considers demeaning to American Indians.
W&M will drop the feathers from its athetics logo
. William and Mary will drop the feathers from its athetics logo to comply with the NCAA's request, the school announced Tuesday [10/10/2006]. The phase-out process will begin during the 2007-08 school year. The NCAA in 2004 identified W&M, whose nickname is the "Tribe," as a school with a logo or nickname that could be viewed as "hostile and abusive" in relation to Native Americans.
High schools defend use of tribal-themed mascots
. Educators from small-town Oregon came to the capital Tuesday [10/23/2007] to argue that their high schools should remain the Indians, Warriors and Braves as a respectful way to honor Native American culture and history. Fourteen superintendents and principals from Amity to Warrenton spoke forcefully at a state Department of Education meeting against a proposal to ban their Native American mascots.
Name blame by the NCAA is just so lame
. The NCAA hates — and has vowed to crush — any school with a sports nickname that doesn't measure up to politically correct standards. … The NCAA considers Fighting Illini, Fighting Sioux and Indians hostile and abusive. Worse yet, those names are "inconsistent with the NCAA commitment to diversity, respect and sportsmanship," the organization said in a news release.
NCAA says Newberry agrees to drop Indians nickname
. Newberry College has agreed to drop its "Indians" nickname and has been taken off the list of schools facing postseason bans because of hostile or abusive logos and mascots. The school was taken off the list Friday [11/10/2006] after it told the governing body about the planned change, NCAA spokesman Bob Williams said Sunday.
Those fighting Sioux nickname lose sight of most Indian views
. Never mind that a well-known Indian artist designed the UND logo of a proud Sioux warrior. Never mind that this image resembles the stately Indian on U.S. "buffalo" nickels, and on North Dakota's highway patrol cars and highway signs. Never mind that sports teams choose names that symbolize what they honor — courage on the battlefield — not what they mock or despise. The forces of political correctness have embraced this latest victim-creating issue and won't let it go.
Nickname debate gains steam before NCAA appeal
. The nickname debate is heating up at the University of North Dakota, just days before the NCAA plans to hear an appeal of the school's Fighting Sioux logo. The NCAA has listed UND among schools with nicknames or mascots deemed "hostile or abusive," barring those colleges from holding postseason games unless they get rid of the Indian imagery. Some schools, including Florida State, have won appeals.
NCAA Declines Three Appeals on Indian Mascots
. The NCAA's executive committee on Friday [4/28/2006] rejected appeals by Illinois, North Dakota and Indiana University of Pennsylvania to continue using Indian nicknames, mascots and imagery deemed "hostile" and "abusive" at NCAA championship events. The committee also placed Bradley on a watch list for five years, the first school in the nation to earn that distinction. Friday's actions leave seven of the original 18 schools on the offenders list.
Bradley loses its mascot appeal to NCAA
. The NCAA on Thursday [10/20/2005] denied Bradley University's appeal of its inclusion on a list of schools with banned Native American mascots, saying the nickname Braves "leads to a hostile or abusive environment." It was the first decision on an appeal from a school without a namesake tribe from which it could cite support.
Editor's comments:
If the term "Braves" really is abusive and so universally offensive, why didn't the NCAA take action twenty or thirty years ago? The answer is simple:
Political Correctness
is their motivation. The NCAA isn't acting out of generosity toward the Indian tribes; on the contrary, it is responding to the threat of civil litigation from America's over-abundance of
lawyers
.
The PC NCAA
: Now that the NCAA has banned the use of Native American nicknames and mascots during tournament competition, it's time to make sure all other offensive nicknames and mascots are likewise eliminated.
Chief among the silliness
. Censorship — e.g., campus speech codes — often are academic liberalism's preferred instrument of social improvement, and now the NCAA's censors say: The [University of Illinois] Chief must go, as must the university's logo of a Native American in feathered headdress. Otherwise the NCAA will not allow the university to host any postseason tournaments or events.
NCAA rejects Illinois' appeal of mascot ban
. Illinois lost its appeal of the ban on the university mascot Friday [11/11/2005] and will remain on a list of schools prohibited from hosting NCAA postseason events after February. The NCAA will allow Illinois to keep its "Illini" and "Fighting Illini" nicknames. The university contended those nicknames derived from the name of the state.
NCAA denies UND's appeal over Fighting Sioux nickname, logo
. The National Collegiate Athletic Association has denied an appeal by the University of North Dakota asking that it be removed from a list of schools subject to restrictions because they have American Indian nicknames, mascots or images.
Playing politics and Indians
. The National Collegiate Athletic Association passed a new rule saying college teams with Indian names and mascots cannot participate in NCAA championship events. "We believe hostile or abusive nicknames are troubling to us and it can't continue," said Walter Harrison, the NCAA committee chairman. "We're trying to send a message, very strongly, saying that these mascots are not appropriate for NCAA championships." Hmmm? Teams can still have Indian mascots, but only if they're not going to be champions. That's the silent bigotry of low expectations!
Attack of the Nannies
. Polls keep showing that American Indians aren't really offended by college team nicknames such as warriors, braves, Indians, Seminoles, and Fighting Illini. But many sportswriters, campus "diversity" officials, and now the National Collegiate Athletic Association think they ought to be. So the NCAA says it will ban from championship play all college teams with "hostile or abusive" nicknames and mascots. It apparently took this action without consulting tribal leaders.
The NCAA's nickname ban
: I cannot conceive of a college with an Indian nickname that has hostile intent. Most colleges using these nicknames and logos do so in admiration of the indigenes' spirit. What seems at play is the left-wing campus orthodoxy searching for some offense against a designated victim group or subculture.
Don't Offend Indians. Offend The Evil White Man!
The NCAA is now attempting to tell member colleges that use of mascots and symbols they deem "offensive" to American Indians are to be banned from post season play. That means teams like the Florida State Seminoles, and other mainstays of post season college football bowl games would be denied the chance to compete
if
they refused to cover up or change their logos and names.
College team names are harmless compared to the NCAA
. Athletics and sports in America are fueling destructive obsessions. The inordinate wealth and celebrity garnered by professional athletes is converting many youth sports leagues into training mills that initiate career tracks for aspiring child athletes. Such hopes have helped to birth an industry of training gadgets, sports schools, and instructional books and video tapes. The desire for athletes to cash in on their talents has driven demand for chemicals that supposedly enhance strength and agility.
American Indian Mascot Under Fire in North Carolina
. The University of North Carolina-Pembroke is fighting a request from the National Collegiate Athletic Association to dump its "Braves" nickname and logo.
Students put twist on mascots
: Indian students in Colorado have turned the tables in a debate on racism by naming their intramural basketball team "The Fighting Whities."
And it's not just the NCAA ...
Tribe joins battle over Fighting Sioux logo
. The most prominent defenders of the University of North Dakota's right to call its teams the Fighting Sioux are neither alumni nor hockey fans. They're Sioux. A group of Spirit Lake Sioux won a temporary restraining order last week to stop the North Dakota University System from retiring the nickname and logo, one of the last in the country associated with an American Indian tribe.
Franklin Lakes considering a change to logo, but Ramapoughs say not so fast. The Washington Redskins have stuck with their name and logo for years, despite ardent and escalating protests by Native American organizations and their supporters. Even the U.S. Patent Office weighed in this year, calling the logo "disparaging." Now, Franklin Lakes is thinking about changing its own longstanding depiction of a Native American on its letterhead, business cards, vehicles and website. But this time, it's the Ram — a — pough Lenape Nation — the closest tribe to the borough — that is objecting.
Native Americans, others protest Indians' logo. As excited baseball fans, many of them wearing Cleveland's smiling Chief Wahoo logo, headed into Progressive Field for Friday's home opener, a smaller group stood by unable to share their enthusiasm.
Christian college drops 'Crusaders' nickname from its sports teams so it doesn't offend 'global society'. A Wisconsin Christian university is dropping the word 'Crusaders' from its sports teams, saying the word doesn't fit with a 'more global society.' The Maranatha Baptist University in Watertown and its sports teams have used the name since the college's founding in 1968. The decision coincides with a recent name change, from Maranatha Baptist Bible College to Maranatha Baptist University.
In Wisconsin, Big Chief Walker signs new Indian mascot bill. Wisconsin Gov. Scott Walker signed an Indian mascot bill on Thursday that will make it harder for politically correct meddlers to force public schools around the state to change their mascots, logos and team names.
Scott Walker Signs Bill Making it Harder to Change Native American Mascots. As pressure mounts from activists nationwide on schools that use Native American mascots for their sports teams, Wisconsin Gov. Scott Walker signed legislation last week that would make it harder for Wisconsin public schools to change their name.
Houston school board votes to ban "offensive" mascots. The Houston school district board has given preliminary approval to a new policy that would prohibit offensive or culturally insensitive mascots.
Chief Wahoo Gets Cut from Memorial Day Cleveland Indians Cap
. Major League Baseball pulled the plug on a Cleveland Indians cap that caused some controversy last year. MLB started producing a line of "Stars and Stripes" baseball caps but many thought that Chief Wahoo adorning Old Glories red, white, and blue was out of bounds.
Braves strike out in Richmond
. The United Methodist Church has rejected Richmond for its 2012 international conference because the city's minor league baseball team is named the Braves. "Many Native Americans, if you ask them what they think about team mascots, will tell you that they find [them] to be demeaning," said Stephen Drachler, a spokesman for the United Methodist Church. Apparently, nobody asked Virginia's Monacan Nation, located near Lynchburg about 130 miles west of Richmond. Kenneth Branham, Monacan chief, yesterday said, "The mascot thing has been blown out of proportion."
Spirit Lake voters overwhelmingly support Fighting Sioux nickname
. Spirit Lake voters apparently overwhelmingly support UND's Fighting Sioux nickname in a referendum Tuesday [4/21/2009].
Complaints and tradition mark high school mascot struggle
. While efforts to remove American Indian themed mascots from college campuses continue to command a high profile, quieter struggles are ongoing in high schools, where the response is just as mixed. Some schools, citing tradition, are resisting and insist their use is a sign of respect even if Indian advocates disagree.
NCAA won't expand Confederate flag ban
. Wofford athletic director Richard Johnson wasn't sure what to think last summer when the NCAA agreed to hear a request to expand its ban on South Carolina because of the Confederate flag. … Enhancing the ban to include championships awarded on merit — like football playoffs and baseball regionals — would've seriously hurt Wofford's chances of advancing in future tournaments.
Formerly Pork Chop, the mascot's new name is Ferrous
. A handful of complaints from [Guillermo] Lopez and others, as well as a steamed online community, prompted team officials to change the name of the mascot for the Triple A affiliate of the Philadelphia Phillies to Ferrous. Team officials announced the switch midday Monday [12/3/2007].
Context of mascot's name made it inoffensive
. Five-year-old Kylie Shimkus of Easton thought it up, entered a contest and won. The Lehigh Valley IronPigs had a name for their mascot, and it seemed like a darn good one: PorkChop. The name became official Sunday. Monday, it was gone. Members of the area's Puerto Rican community protested the name as a common racial slur. The IronPigs quickly changed it to Ferrous, a name which emphasizes the iron, not the pig. Was this necessary?
The effect is spreading to other fields as well:
'Squaw' still Utah moniker
. In 2008 alone, the U.S. Board on Geographic Names has renamed 22 geographic features to eliminate the word "squaw" from locations throughout Arizona, Maine, Montana, South Dakota and Washington. The board's actions effectively approve revision of federal maps and documents to reflect the areas' new names. The term squaw is considered highly offensive by many American Indians.
PETA Asks PBAU To Change Mascot Name
. The animal-rights organization People for the Ethical Treatment of Animals is asking Palm Beach Atlantic University to change the name of its athletic mascot. In a letter sent Wednesday [1/14/2009] to PBAU President Dr. David Clark, PETA urged the school to change its mascot from the Sailfish to Sea Kitten "to reflect the gentle nature of its current marine namesake."
Board advocates dumping UND nickname, logo
. North Dakota's Board of Higher Education has agreed to drop the University of North Dakota's Fighting Sioux nickname and Indian head logo, a move intended to resolve a decades-long campus dispute about whether the name demeans American Indians.
Back to the
Home page