One of the most taboo topics in the news media is black racism. But there's plenty of it around, as these news items show.
---
Subtopics on this page:
Black-only holidays and events
Black hate crimes
Kwanzaa
Juneteenth
Black History Month

Related topics:
Reverse discrimination
Affirmative action
Race-based black-only organizations
Black Lives Matter
Black mobs and violent black-on-white crime
Jeremiah Wright and the TUCC
Louis Farrakhan and the Nation of Islam
Reparations for slavery
Preferential treatment of the Black Panthers


Skin color supersedes all else! Isn't that illegal?
Report: NYC Mayor Eric Adams Requests Photos of City Job Applicants to Ensure Diversity. New York City's Democrat Mayor Eric Adams is reportedly requesting photos of city job applicants, as he wants to ensure that new members of the workforce are diverse — a move that seems to show the value of race and ethnicity over qualifications. According to a report from Politico, most of the individuals — past and current city officials — the outlet spoke to are unsettled by the mayor's request, although it seems the mayor's office is presenting the request as a way Adams can simply "begin to recognize folks [sic] faces."
Taking over from whom?
Dem Cori Bush Hates White People, Claims 'They Are Taking Over the U.S.'. Squad member and Rep. Cori Bush (D-Mo), who is constantly pulling the race card every chance she gets, asserted that she hates white people and that the U.S. is under attack by them. In a tweet, the left-wing lawmaker said there is a growing "white supremacist movement" in not only her state of Missouri, but throughout the whole nation. [...] According to Bush, "white fear" and "white power" is a "crisis" that would disembark the fundamental and constitutional right to vote.
Teacher Forces Children To Recite Black Pledge Of Allegiance While Raising Black Nationalist Fist In The Air. Typically, schools in the United States begin each day with the pledge of allegiance to the American flag. A patriotic symbol of our loyalty to America and a display of unity that everyone can be involved in. But this teacher in Wisconsin decided to introduce six-year-old boys and girls, to the pledge of allegiance to the pan-African flag, a black nationalist symbol. [Video clip]
College of Education Department Chair Commits to 'Death of Whiteness'. A department chair at the University of Denver's College of Education wrote an article calling on educators to "commit to realizing the death of whiteness." The April 2022 article features a call to academics and critical race theorists to join the author in committing themselves to the "death of whiteness," specifically asking them to take up the "verbal effigy 'dead honky.'"
Principal accused of trying to purge white teachers created school of 'insanity,' say students who fear for their safety. The principal at a New York City high school who was accused of trying to oust white teachers is facing backlash from students who say that her leadership has created a "miserable" environment of "utter disorganization and insanity" as a result of "super underqualified" teachers and staff members and that they fear for their safety. Paula Lev who presides over the High School for Law and Public Service in the city's Washington Heights area came under fire last year for her discrimination against white teachers, leading to a probe by the NYC Department of Education after she allegedly told a faculty member that she "was going to get rid of all these white teachers that aren't doing anything for the kids of our community," according to a complaint which said "She definitely has something against white people[.]"
Principal accused of wanting to oust white teachers created school of 'insanity': petition. A Washington Heights principal, accused by staffers of trying to divide the school by race, made good on a vow to ax white staffers and has let the school devolve into "insanity," insiders said. Paula Lev, the principal of High School for Law and Public Service faced a Department of Education probe last year after allegedly telling a teacher she was "going to get rid of all these white teachers that aren't doing anything for the kids of our community," according to a complaint. The complaint, first filed with the DOE, is now before the state Division of Human Rights. Lev, who is Dominican, gave excess notices to four white staffers at the 450-student school in the last year, and made other unpopular changes, insiders said.
Woke Nurse Resigns After Tweeting About Not Wanting to Prescribe Meds to White Males. A nurse who tweeted about her desire to deny medications for conservative, white males in response to the overturning of Roe v. Wade has since resigned from her position following online criticisms. "I prescribe meds.. I can also choose not to prescribe them. So... from now on.. if you are a white male who votes conservative, [...] No more Viagra," user @shawnalynn_75 tweeted on Friday. The user, who has since deleted their account, worked at the Sarah Bush Lincoln Health Center, which is located in Coles County, Illinois. Following public outcry, the health center released a statement condemning the post and said they would look into the matter.
A South Carolina Democrat strategizes about sleepers in Republican campaigns. Project Veritas has done it again, this time with a video of a South Carolina Democrat candidate for the United States Senate strategizing with a prisoner to put Democrat sleepers into the Republican line-up as fifth columnist candidates. Mixed in with whining, incoherence, and obscenities (often racial ones), Matthews articulates a foul plan for destroying democracy in a fight she feels is impossible to win by fair means. [...] It turns out, though, that Matthews isn't above "toxic politics" when it comes to plotting a Democrat takeover of South Carolina's strong Republican leanings. We know that because Project Veritas Action obtained a recording of a February 15, 2022, phone call that Matthews had with David Solomon Ballard, an inmate at Perry Correctional Institution. [Audio clip]
Leaked Call with Prison Inmate Reveals Democrat Senate Candidate Calling For "Secret Sleepers" to Infiltrate South Carolina Republican Party. Project Veritas on Sunday [6/26/2022] released leaked audio of a Democrat US Senate candidate's phone call with an inmate at Perry Correctional Institution calling for "secret sleepers" to infiltrate the South Carolina Republican party. "We need some secret sleepers. Like you need them to run as the other side, even though they for our side. And we need them to win," Krystle Matthews, a Democrat South Carolina State Rep. running for US Senate said in the leaked audio. "We need people to run as Republicans in these local elections. This is the only way you're gonna change the dynamics in South Carolina."
Democrat Senate candidate recommends leftist 'sleepers' contesting as Republicans for the mid-terms? An audio clip released from Project Veritas Action yesterday [6/26/2022] revealed that South Carolina Democrat State Representative and candidate for U.S. Senate, Krystle Matthews, has some unconventional tactics to win the midterms. [Audio clip] The audio purportedly originated from a recorded conversation on Feb. 15, 2022, that occurred between Matthews and an inmate at Perry Correctional Institution. It is troubling that Matthews is seeking campaign advice from a convicted criminal. But that is the least problematic aspect of this revelation. We hence focus on the content of the conversation. [...] These utterances prove the Democrats' proclivity for crime when they stand to gain. It also reveals Matthew's bigotry of low expectations, she expects her fellow African Americans to be nothing more than dope dealers and criminals. Matthews then proceeds to display her bigotry towards both her fellow African Americans and other races. This smug feeling of superiority over regular people is synchronous with Democrat thinking.
Barack and Michelle Obamas' Amazon Audible deal is worth $20 million. Barack and Michelle Obama's multiyear deal with Amazon's podcast platform Audible is worth at least $20 million, experts have claimed. The couple will have to contribute two shows and appear in up to eight episodes each, the industry insiders said. The move will give the former first lady the scope to make less personal appearances than what was wanted under their former partnership with Spotify, the sources said. Audible said the pair plan to use their new platform to 'tell stories that elevate diverse voices and and experiences'.
The Editor says...
When someone says they want to "elevate diverse voices and and experiences," it means they want to hear from anyone who isn't white. There is no difference between that and bigotry.
Biden State Department Racial Equity Rep Says White Diplomats Like America Too Much. The Biden State Department this month named its first ever special representative for racial equity and justice. The newly minted envoy, Desirée Cormier Smith, once slammed white diplomats for being overly "protective" of the United States and lacking the "empathy" of their minority counterparts. Smith, a self-described "Black activist," made the comments in an October 2020 interview. At the time, Smith served as senior policy adviser for Open Society Foundations, the think tank funded by Democratic billionaire donor George Soros. The State Department on Friday announced Smith's appointment to the post, which was created to "confront systemic racism and injustice around the world." The State Department described Smith as a "racial justice expert with a deep and steadfast commitment to equity and justice for all."
The Editor says...
Right. Justice for all who aren't white.
Wisconsin teacher to 1st graders: "I pledge allegiance to the flag of the Afro-American people". Typically, schools in the United States begin each day with the pledge of allegiance to the American flag. A patriotic symbol of our loyalty to America and a display of unity that everyone can be involved in. But this teacher in Wisconsin decided to introduce six-year-old boys and girls, to the pledge of allegiance to the pan-African flag, a black nationalist symbol. [Video clip] This is not teaching about the pan-African pledge, this is compulsory. You can see her tell students that they must raise their fists in a black power salute and encourage them to repeat the racial mantra.
Biden administration EPA nominee supports 'climate reparations'. The Biden administration has nominated Howard University Environmental Law Professor Carlton Waterhouse to become assistant administrator of the EPA's Office of Land and Emergency Management. Waterhouse is a truly far-left radical and supporter of so-called "climate reparations." He believes that the United States needs to be punished for having an advanced economy, as it must have become wealthy only at the expense of other countries. At the American Climate Leadership Summit in 2020, Waterhouse, who also believes in reparations for Black people, stated: "Climate reparations is really just calling for the equitable redress for the harm that has been caused historically. That's what it's about — making amends."
An insight into educational race-hustlers and their anti-White venom. Luke Rosiak has been paying close attention to the race-hustlers making money going into American schools and teaching children that Whites are evil and Blacks are the victims of this evil. On Tuesday, he posted a few Twitter items that expose some of the worst grifters pushing these toxins into the American system — and making lots of money doing so. [...] The people Roziak identifies have been given incredible power in America's schools. They are shaping how our children view the world, themselves, and each other. If this doesn't stop very soon, there will be no turning back. When elections roll around, those school board seats that most of us paid little attention to for years may be the most important items on the ballot.
Guess what adjective is missing from this headline:
Woman hurls anti-Asian insults at man on NYC train: cops. A hateful attacker hurled anti-Asian statements at a man on a Brooklyn train before biting and scratching him, authorities said. The victim, a 65-year-old man, was riding a southbound A train running on the F line near York Street around 5:20 p.m. Sunday when a woman began to curse and use anti-Asian language, cops said. Then she bit the man on the back and scratched his arms, authorities said. The victim was taken to Interfaith Medical Center, where he was listed in stable condition.
College prof who fantasized about massacring whites gets promoted. The professor nominated at Emerson College to be its new dean of graduate and professional studies is a woman who has fantasized about killing white people. Lots of white people. After all, her writings confirm that she believes black woman and white women never will be involved in "true friendships." It is Sam Neves, a correspondent for Campus Reform, who has written at the Federalist about Kim McLarin, a "racially divisive professor" who has been nominated by college chief William Gilligan. The report noted that it was in an article published only a few weeks before her nomination in which went into a fantasy: "If a civil war breaks out, I say, if violent white mobs begin roaming the country as they have done in the past, I will not worry about precision shooting. I intend to sit on my porch with my legally acquired handgun and as much ammunition as I have and perhaps a bottle of Scotch and take them as they come," she wrote.
The New Racial Hatred. America has truly reached Soviet levels of mass delusion and absurdity. The official lines on the most important subjects of the day are not just inconsistent with reality, they are the complete inversion of it. [...] These are people brainwashing white elementary schoolchildren to hate themselves, their own skin, and their own history. These are people who believe blatant racist discrimination against whites is necessary and good, and is in fact "anti-racist." These folks truly believe white people are ineluctably racist, on account of being ensnared in a culture of white racism. Whites cannot help being immoral! They are an irredeemably awful race! These people want whites to literally kneel before non-whites on account of history or something. That is the price whites must pay for so unceremoniously existing.
Seemingly endless clips of Biden's new press secretary calling literally everything racist. Meet the new fraud, same as the old fraud. Karine Jean-Pierre is replacing Jen Psaki at the White House briefing room podium, but you might not be able to tell the difference. She's exactly as cookie-cutter MSNBC/CNN lib as her predecessor and everyone else that works at and runs the "Biden" White House. You almost can't believe it when you see it all put in one place, this absolute free reign the left is given by the media, and AS the media, to say anything they want about Republicans without ever getting any pushback or follow-up or disagreement whatsoever. The American "press" are so deeply in the tank they almost don't know the tank exists. There is no consequence for what you're about to see. No one remotely expects fairness, objectivity, or an even hand in our media or in our government's primary communications. [Video clip]
Karine Jean-Pierre has frequent history of accusing things of being racist. Newly installed White House Press Secretary Karine Jean-Pierre has a long history of accusing policies and political enemies of "racism," a review of her social media and TV news appearances show. The [New York] Post looked at Jean-Pierre's tweets between 2015 and 2020 and found a staggering 57 instances where she accused people, policies, ideas, or words of being "racist." And Jean-Pierre accused people and ideas she was opposed to as "racist" at least 43 times in TV appearances too, according to video clipping service Grabien, whose available analysis spanned just the first two years of President Trump's term in office. Her target on both social media and TV was overwhelmingly Trump.
If You're Reading This, Karine Jean-Pierre Probably Hates You. Here's Why. Old Joe Biden's new check-the-woke-boxes press secretary, Karine Jean-Pierre, is a Democrat, and so it comes as no great surprise that she sees racism absolutely everywhere, and I do mean everywhere: the New York Post reported Saturday [5/14/2022] that it "looked at Jean-Pierre's tweets between 2015 and 2020 and found a staggering 57 instances where she accused people, policies, ideas, or words of being 'racist.' Also, Jean-Pierre accused people and ideas she was opposed to as 'racist' at least 43 times in TV appearances too." That makes an even 100 accusations of racism or twenty per year; among Democrats today, that makes Jean-Pierre a moderate.
Report: More universities [are] holding segregated graduation events. Universities are increasingly offering graduation events focused on participants' identities and segregated by race, ethnicity, sexual orientation and even income, according to a report by a conservative education publication. Campus Reform, which is published by the Leadership Institute in Arlington, Virginia, reported last week that more than three dozen colleges and universities are holding graduation events this summer to recognize groups based on race, gender and sexual orientation. Columbia University, Harvard University, Ohio State University, Illinois State University and the University of Texas at Austin are among those offering special ceremonies for Black graduates.
The radical rise and cultish fall of the Black Hammers. Last month, Gazi Kodzo, the leader of the extremist sect the Black Hammer Party, led a small band of followers on a protest march through downtown Atlanta, threatening Mayor Andre Dickens and the Atlanta Police. He announced that he was armed with "a lot of guns" and had security for anyone who tried to shut him up. "Kill the police!" Kodzo shouted into a bullhorn as a follower with a cell phone camera beamed the march to the group's YouTube channel. "To get free, you've got to kill the pigs." The Atlanta-based Black Hammer Party represents a new brand of radicalism on Georgia's political fringes. Its formula has attracted hundreds of followers across the country as the group experienced a meteoric rise the past two years with chapters forming from New York to Los Angeles.
A Shooter Puts Critical Race Theory into Practice. Mayor Eric Adams, who had called white people "crackers", claimed that he needed his brother to head his security because of an "increase in white supremacy" in New York City. The New York City Board of Health falsely claimed that racism was a "public health crisis" and a public school told parents to abolish their "whiteness". After all that time battling white supremacy, which is as easy to find in the city as good manners and parking spaces, the black supremacist subway terror attack came out of the blue. 29 people were wounded, including a pregnant woman and a 12-year-old, when Frank James, a racist gunman, opened fire on a Brooklyn subway train. James was a racial supremacist, but not the one that New York City's political establishment had spent so much time searching for. James was just "abolishing whiteness" by putting critical race theory into practice. The black supremacist mass shooter has been charged with terrorism for a carefully planned terror attack, that included dressing up as a construction worker, deploying a smoke bomb and then opening fire. The racist terrorist's victims included a pregnant woman, and a number of children and teenagers, some of whom were shot several times by the black supremacist. Like the black supremacist Jersey City terrorists, James used a U-Haul as a base and was convinced that black people were being victimized.
FBI, Tech Giants Miss New York Subway Shooting Suspect's Hateful Social Media Trail. The man charged with shooting commuters on a New York subway train Tuesday left a trail on social media in which he disparaged whites and complained about racism, homelessness, and violence. "What are you doing, brother?" Frank James, 62, of Milwaukee, said in one video, addressing New York Mayor Eric Adams. "What's happening with this homeless situation?" James, who like Adams is black, also talked about numerous conspiracy theories on YouTube, according to the Justice Department, and asserted: "And so the message to me is: I should have gotten a gun, and just started shooting [...]."
Brooklyn shooting suspect has been ranting about race on YouTube for years. Yesterday authorities in New York announced that 62-year-old Frank R. James was a "person of interest" in the Brooklyn subway shooting. Police said they didn't know if James was the shooter but they were certain he was the person who rented a U-haul van. The keys to the van were found at the scene of the shooting. That uncertainty about James' status vanished overnight. James is now the suspect. [...] Yesterday we also learned that James had made some posts on social media that were of concern to authorities. That turns out to have been an understatement. Frank James has been posting rants on YouTube for years.
NJ man targeting Jews warned of 'blood bath' before attacking victims: prosecutors. An antisemitic New Jersey man went on a shocking hours-long crime spree targeting Hasidic Jews — having warned his family to expect "a blood bath," according to police documents. Dion Marsh, 27, was charged with three counts of attempted murder as well as bias intimidation for allegedly running down two men and stabbing another in the chest on Saturday, Ocean County prosecutors said. The spree started with a violent carjacking in Lakewood Township just after 1 p.m. — and only ended nearly 10 hours later when he was arrested at home in Manchester, prosecutors said. Two of his victims — including an Orthodox Jew who was stabbed — were listed in critical but stable condition, police said.
OSU Student Leader Says He Wants Schools to Teach Black People They're "Superior" Because He "Full-Heartedly" Believes They Are. A member of Ohio State University's student government is facing backlash after being recorded in a meeting saying he believes black people are "superior." While presenting at a General Assembly meeting, third-year student John Fuller was presenting on anti-critical race theory legislation when he stated that he would like to see a world in which black people are taught that they are the superior race.
Chicago-area church announces it is 'fasting from whiteness' during Lent. A church in suburban Chicago said it is "fasting from whiteness" during Lent, the 40-day period preceding Easter — by abstaining from performing hymns composed or written by white musicians. First United Church of Oak Park announced on its website that it "is doing a mix of 'giving something up' and 'taking something on.' "In our worship services throughout Lent, we will not be using any music or liturgy written or composed by white people. Our music will be drawn from the African American spirituals tradition, from South African freedom songs, from Native American traditions, and many, many more," it said.
Doc calls whites 'birthing people,' but blacks and Hispanics 'moms'. A top city health official and progressive crusader ignited a firestorm when she used different terms for white and minority mothers. Dr. Michelle Morse, the chief medical officer at the Department of Health, touted a new "birth equity" initiative to provide more midwives and doulas to moms in a series of tweets — selectively using the woke term "birthing people" instead of pregnant women. "The urgency of this moment is clear. Mortality rates of birthing people are too high, and babies born to Black and Puerto Rican mothers in this city are three times more likely to die in their first year of life than babies born to non-Hispanic White birthing people," she said in the March 23 tweet. Critics immediately jumped on Morse, who is black, for using the head-scratching term — saying she was "canceling" women and differentiating mothers by race.
Horrible Black Racist Goes Off On White People While Two White Liberal Interviewers Nod In Agreement. Not sure who this monster is but she claims white tears are fake while saying no one cares about blacks crying because whites don't see them as humans. The black woman then goes on to accuse the interviewers of being descendants of slavemasters or some such nonsense. [Video clip]
Berkeley Professor Calls For The Abolition Of White People. Critics are blasting a Berkeley professor after a video of him lecturing about the abolishment of "whiteness" and "white people" resurfaced this week. "To abolish whiteness is to abolish white people," Professor Zeus Leonardo, an associate dean at Berkeley's Graduate School of Education, can be heard saying in the video. "That's very uncomfortable perhaps, but it asks about our definitions of what race is and what racial justice might mean." [Video clip]
TikTok Welfare Queen Demands Reparations Or Else Bad Things Will Happen To Whitey. This is allowed on social media but giving 50 bucks to the Freedom Convoy gets your accounts seized and banned from social media. [Video clip]
Anti-White Racism at NYU Law. In the United States, "if you're white, leave; it's really that simple," announced Regan de Loggans, an activist with New York City's Indigenous Kinship Collective, a "community of Indigenous womxn, femmes, and gender non conforming folx" who "denounce colonial power structures of leadership and blood quantum."
Mayor Eric Adams rips press, claims white journalists misrepresent him. Mayor Eric Adams unloaded Tuesday in an epic rant in which he threatened to stop fielding "off-topic" questions at his press conferences — and blasted the Big Apple's news organizations over what he said was their lack of racial diversity. The scolding, which came before an unrelated press conference on summer youth employment efforts, appeared to be sparked by coverage of his failed bid to get state lawmakers to budge on his anti-crime agenda — although the mayor failed to convey how race factored into that. One day after meeting with Albany lawmakers in what he all but admitted was a failed attempt to roll back recent criminal-justice reforms, Adams claimed that accounts of his trip, none of which touched on race, were unfairly negative.
FDA Slows Approval Of Affordable Cancer Drug In The Name Of Racial 'Equity'. An effective and more affordable treatment for lung cancer may not gain approval after the Food and Drug Administration (FDA) complained about the lack of black people in its clinical trial, with a top FDA cancer official repeatedly noting in a meeting that it is Black History Month. Eli Lilly and a Chinese partner called Innovent believe the drug, known as Tyvyt or sintilimab, could extend the lives of those suffering with late-stage non-squamous non-small cell lung cancer (NSCLC), and be more affordable than other treatments. The clinical trial patients were Asian because the trial was conducted in China.
Aspen Skiing Company instructs its employees to discriminate in favor of blacks. Aspen is hosting the National Brotherhood of Skiers, which is advertised to be "the largest black ski group in the United States." That's nice. Welcome to Aspen, my friends. A hearty welcome was not enough, however, for Mike Kaplan, the liberal white CEO of Aspen Skiing Company. He found it necessary to issue a memo to all employees instructing them how to behave around black people. Kaplan instructed employees to greet the black guests "lovingly and intentionally." He says employees ordinarily treat all guests this way but instructed them "to make an even greater effort" with the black ones. He goes on to tell employees the reason for this special effort for blacks. It's because "standard or even slightly bad service can easily be interpreted as bias." And so, employees should avoid saying to customers who are black things that might be interpreted as racist, such as "that parking spot is just for hotel guests" or "you can't park there" or "my restaurant isn't open now, come back at 5." I'm not making this up — these are quotes from Kaplan's memo.
NYC's New Mayor is a Straight Racist! According to Fox News, a video of newly-minted New York City Mayor Eric Adams has been recovered from the depths of the internet, showing Adams using racially-charged language during a talk on policing in 2019. "The video shows Adams speaking to a crowd at the Harlem Business Alliance about his rise through the ranks of the New York Police Department (NYPD)," Fox reports. "While speaking to the crowd, Adams uses a racial slur to refer to the White officers he outperformed as he grew his career as a police officer." "Every day in the police department, I kicked those crackers' a--, man," Adams said in the video reviewed by Fox News Digital. "I was unbelievable in the police department." [Video clip]
Black Republican delegate barred from joining Virginia's Black Caucus. The Virginia General Assembly has barred state Delegate Aijalon Cordoza — a black Republican — from joining the assembly's Black Caucus. In an exclusive interview with Fox News, Cordoza called the move an "insult." "It really did offend me," Cordoza said. "It was a spit in the face. This says to me that I'm not black enough to be in the Black Caucus, and that's an insult."
Cultural appropriation!
Drop the Goldberg name you co-opted, Whoopi — you don't deserve it. Decades ago, when the performer Caryn Johnson decided her name wasn't interesting enough and dubbed herself Whoopi Goldberg instead, it wasn't because Goldberg signified "whiteness." Through the years, she's offered many weird and contradictory explanations for her change in moniker, but it might have seemed at the time that a black person sporting the surname Goldberg would be especially eye-catching and noteworthy (especially in conjunction with that wild first name) because it would represent the proud ownership of her outsider status. She wasn't trying to blend in. She was doubling down — on race. Note, please, that Caryn Johnson didn't become Whoopi Rockefeller. No. She knew that by becoming Whoopi Goldberg, she would be choosing to flaunt in every way possible the fact that she was a minority person in a majority-white country. The "Goldberg" was the cherry on top.
Whoopi Goldberg wrote 1993 recipe for 'Jewish American Princess Fried Chicken' then claimed SHE was a practicing Jew. Whoopi Goldberg's suspension from The View this week is the pinnacle of a years-long habit of making off-color remarks about Jewish people that includes a recipe she wrote for a celebrity cookbook in the 1990s called 'Jewish American Princess Fried Chicken', DailyMail.com can reveal. In 1993, Goldberg — whose real name is Caryn Johnson — submitted the recipe to Cooking in The Litchfield Hills, a charity cookbook comprised of recipes from the well-heeled residents of the leafy Connecticut suburb. DailyMail.com exclusively obtained a copy of the long-forgotten cookbook, where Whoopi's recipe mocking Jewish-American women glaringly stands out amongst friendlier submissions like legend Diane Sawyer's 'roasted potato skins with scallion dip', the late Eartha Kitt's 'summer zucchini soup with nasturtium blossoms' and Oscar de la Renta's 'fresh pumpkin and crab soup'.
Whoopi Goldberg believes the Holocaust was not racist. [Scroll down] Whoopi later issued the requisite "apology." She emphasized that she wasn't just pretending to apologize. She really, truly was "sorry for the hurt I have caused." Mollified, her bosses at Disney where they're canceling the seven dwarfs suspended her for two weeks. Two weeks? Imagine if a Republican said such a thing. If Whoopi's words were simply a misspeak — they didn't reflect her thoughts, sort of like when a person says "left" but means "right" — then two weeks punishment is too much. If she actually believed her words, however, then even two decades is too little. I suspect it's the latter. I'll stipulate that she is really, truly sorry. Not for what she believes, but for saying it. The question, then, is how could she believe such a thing? The reason she believes such a thing is because she wants to, and the reason she wants to is because it serves her purposes. She wants to believe that she and other blacks, and only blacks, are racism victims.
Whoopi Goldberg has been suspended from The View for two weeks. ABC News President Kim Godwin announced her suspension Tuesday night, saying it was 'effective immediately'. 'While Whoopi has apologized, I've asked her to take time to reflect and learn about the impact of her comments,' Godwin said in a tweet. 'The entire ABC News organization stands in solidarity with our Jewish colleagues, friends, family and communities.' [...] It is unclear if Whoopi will be paid during her suspension. The longtime host renegotiated a four-year deal with ABC in September 2021. Although financial details of her contract remain under wraps, Variety reported in 2016 that Whoopi's then-current annual salary was in $5 million range. If those figures hold true today, the talk-show host would be missing out on more than a pre-tax total of $96,000 each week.
"The View" Panel Accuses Clarence Thomas of Being a Race Traitor, Says 'He Doesn't Represent the Black Community. What is Clarence Thomas? An amazingly thoughtful and intelligent Supreme Court justice? A hero of sorts that overcame the disadvantages of his upbringing, the prejudices of his time, and the damage done to his career by affirmative action and ended up at the very top of the legal system? Well, yes, those are both correct answers. But the jabbering parrots on "the View" didn't arrive at that answer. No, according to those bitter, cackling hens, Clarence Thomas is a "race traitor." Yes, they really said that. Oh, and they implied that Amy Coney Barrett is a traitor to women. Those comments, indicative of the hate-filled nonsense that suffused the entire segment, are both truly reprehensive and are quickly becoming mainstream thought on the left, which is firmly committed to the radical ideology of CRT and remains stuck on other grievance studies.
This Person Was Just Put In Charge Of A Massive School District In Georgia. The Gwinnett County Board of Education on Thursday elected Tarece Johnson as its new chair. Johnson, a Democrat, is in her second year on the board. She is the first Black woman to serve as chair. When she was elected to the board, Johnson said she wanted to hire more bilingual teachers, increase diversity in the curriculum and expand early education. She's opposed efforts to limit lessons on race in classrooms. Johnson has made several visceral videos accusing America of being a racist nation and how she teaches her children about the racist system they apparently live in. [Video clip]
Parolee charged with hurling slur at Asian man, shoving him on subway. A woman was charged Thursday [1/20/2022] with hurling a racial slur at an Asian man on a Manhattan subway — telling him "You people brought the virus here" and then shoving him, cops said. Tandika Wright, 35, approached the 26-year-old victim at 6:15 p.m. Dec. 9 on a southbound F train approaching the 23rd Street station and snarled, "Hey, are you a [...]? You people brought the virus here. You people killed my people," authorities said. Then she shoved the victim and took off, police said. Wright, who is on parole, was arrested more than a month after the attack and charged with aggravated harassment based on race or religion, authorities said.
The Islamists Around New York's Mayor Eric Adams Love Jihad. Imam Talib Abdur-Rashid believes that Muslims were in America before Columbus and spread their religion to the Indians, and that a California earthquake was Allah's warning to America. The Imam defended his refusal to celebrate July 4th by comparing the founding of America and Israel to dropping atom bombs on Hiroshima and Nagasaki. Rashid suggested that the Charlie Hebdo terror attack and the ISIS attack on the Mohammed cartoon contest in Texas were "examples of 'chickens coming home to roost'". The Imam expressed support for a variety of terrorists, including Aafia Siddiqui aka Lady al Qaeda, Al Qaeda medic Rafiq Sabir, and Sami Al-Arian who was tied to Islamic Jihad. He defended former Iranian President Ahmadinejad's call for destroying Israel and killing millions of Jews as a "sentiment born of the legitimate anger, frustration, and bitterness", and accused Muslims working with the NYPD of being "collaborators" and "house negroes". The Imam also falsely claimed that Black Friday got its name because "the day after Thanksgiving... slave traders would sell slaves for a discount."
Facebook's 'Race Blind' Algorithm Backfires In Their Face: Finds 90% Of 'Hate Speech' Was Directed Toward White People And Men. We now know why Facebook decided to change its "race-blind" hate speech detection algorithm last year to allow more anti-white hatred. The Washington Post reported last week that an "April 2020 document said roughly 90 percent of 'hate speech' subject to content takedowns were statements of contempt, inferiority and disgust directed at White people and men."
Facebook 'Hate Speech' Algorithm Found 90% of Hate Speech Directed at White People. Last week, the Washington Post reported that an April 2020 examination of Facebook's anti-racism algorithm found that roughly 90 percent of the 'hate speech' subject to content takedowns were statements of contempt and disgust directed at White people and men. Facebook spokesman Andy Stone defended the company's hate speech policies saying, "The Worst of the Worst project helped show us what kinds of hate speech our technology was and was not effectively detecting and understand what forms of it people believe to be the most insidious." The software was supposed to detect and automatically delete "hate speech" before users saw it. The company said its algorithms proactively caught more than 80 percent of what they deemed hate speech. But that statistic hid an undiscussed and serious problem that was obvious to researchers. The algorithm was aggressively detecting comments denigrating White people more than attacks on any other group. One April 2020 document said roughly 90 percent of "hate speech" subject to content takedowns were statements of contempt, inferiority and disgust directed at White people and men.
Race Huckster Ibram X. Kendi Gets Paid $207 Per Minute for University Lecture. The leading intellectual light behind the Critical Race Theory that has already severely damaged racial harmony in the United States and is corroding American society itself, Ibram X. Kendi, has discovered the fundamental truth of our absurd age: the quickest path to elite status and highly lucrative remuneration is to be oppressed, victimized, and marginalized. Kendi has mastered the art of parlaying his alleged oppression into big bucks, fawning coverage from the establishment media, and respect and influence in the academic world. Many others have done this, but none with the breathtaking audacity and extraordinary success of Ibram X. Kendi.
I suspect this happens far more than the news media knows, or wants to know:
Jury Foreperson Says 3 Jurors Wouldn't Convict Murderer Soley Because He Is Black. The foreperson of the jury in the murder trial of Dayonte Resiles said three jurors were unwilling to convict Resiles based on his race. The foreperson discussed on Friday the most recent twist in the trial that ended Wednesday with the hung jury. "[The three jurors] said, 'I don't want to send a young Black male to jail for the rest of their life or have him get the death sentence,'" said the foreperson. Resiles faces life in prison and possibly the death penalty for the murder of Jill Su, a 59-year-old Davie woman who was killed in her home back in September of 2014. [Video clip]
Alabama judge removed for calling another judge 'Uncle Tom,' numerous other ethics violations. An Alabama judge was removed from the bench for committing several substantial ethics violations, including referring to another judge as an "Uncle Tom," a derogatory term meant to describe a Black person who is overly allegiant to White people. Jefferson County Judge Nakita Blocton, who is herself Black, "engaged in a pattern and practice of making inappropriate comments — for example, calling one judge 'Uncle Tom" and another judge a 'fat [...]' and calling an employee a heifer," according to the findings of a commission that filed a complaint against the judge for various ethics violations. The commission also found that Blocton engaged in a pattern of abuse of staff, attorneys and litigants that included referring to one employee as a "heifer" and verbally abusing and belittling another employee.
BLM Told us Black People Are Deathly Afraid of Cops Killing them, This Video Proves Otherwise. In yet another example of cops showing an immense amount of restraint despite being actively instigated into action, watch as a black guy in a pleather coat harasses a group of cops who were on a call and standing outside of the building after the investigation ended. The black man even breaks the law by threatening to assault the officers before going into a homophobic tirade about them [...]. The man was not arrested for his illegal actions. [Video clip]
Black homeless man, 39, arrested for stabbing 14-year-old to death in random attack called Florida deputy 'white devil'. A homeless black man from Florida who was arrested last week in the stabbing death of a 14-year-old boy got into a fight with a sheriff's deputy as he was being booked into jail and made several statements invoking race, including calling the officer a 'white devil.' Semmie Williams, 39, was arrested on December 1 in Miami on first-degree murder charges for the November 15 slaying of Ryan Rogers, 14, whose body was found alongside an Interstate 95 overpass.
Joy Reid Makes Ridiculous Claim That Gun Laws Are Based on White Supremacy. They're everywhere, they're everywhere! "They" being "white supremacists," of course. Not that we didn't already know MSNBC's Joy Reid is without question the most bitterly race-obsessed individual in the "news media" — if not on the planet — but almost literally, every time this race hustler opens her silly mouth to spew even more racially-divisive nonsense, she ups her pathetic game.
BLM corporate donors Amazon, Microsoft and Intel are silent on call to boycott white companies this Christmas. Companies that donated to the Black Lives Matter (BLM) Global Network Foundation — including Amazon, Intel and Microsoft — have yet to weigh in on the movement's call to boycott white companies this Christmas, despite the group profiting from corporate donations. The organization on Instagram urged its supporters to participate in 'Black Xmas' by buying 'exclusively from Black-owned businesses' through January 1. 'Move your money out of white-corporate banks that finance our oppression and open accounts with Black-owned banks,' it said.
BLM Leaders Recorded Promoting White Genocide 'I'm for Putting All White Possums in Gas Chambers'. In a rant that is eerily similar to one you would hear from Adolf Hitler against the Jews, a Black Lives Matter leader and admitted black supremacist, Manuel Griffen, was recorded spewing pro-genocide language against white people. At one point Manuel even states "I'm for putting all white possums in gas chambers", he then doubled down on his racist speech on Twitter by saying yes, it is him spewing the hate speech, and yes, he absolutely agrees that whites need to be exterminated. [Audeo clip]
Black Lives Matter calls for month-long boycott of 'white companies' during the holiday season to support 'Black Xmas'. Black Lives Matter has announced its seventh year of boycotting 'white companies' during the holiday season to support 'Black Xmas.' On Black Friday, the official Black Lives Matter Global Network shared an Instagram post calling to 'support Black-led-Black-serving organizations.' 'We're dreaming of a #BlackXmas. That means no spending with white companies from Black Friday until New Years Day', the official blackxmas.org site states.
Black Lives Matter calls for month-long boycott of 'white companies'. The Black Lives Matter movement's national arm is leading a boycott of "white companies" until New Year's Day, encouraging supporters to help "end white-supremacist-capitalism" by visiting only Black-owned businesses during the holiday shopping season. "White-supremacist-capitalism uses policing to protect profits and steal Black life," reads an Instagram post by the Black Lives Matter Global Network Foundation. "Skip the Black Friday sales and buy exclusively from Black-owned businesses."
Black Dude with a Crossbow Threatens to Kill All White People — Repeatedly Aims it at Unsuspecting Neighbors. This black dude's neighbors probably have no clue they're currently having a deadly weapon aimed at them over and over by a man who thinks his job in life is to eradicate people who are white. Watch as he repeatedly aims his crossbow at neighbors while claiming he's going to start killing them and anyone else who is white in what can only be described as yet another example of what the media has created with their racism-hysteria. [Video clip]
Race Nut Joy Reid Says White Men Crying is Racist! MSNBC host Joy Reid on Tuesday leveled a rant against white people and their "tears," complaining about Supreme Court Justice Brett Kavanaugh and teenager Kyle Rittenhouse. Essentially, the commentary, which she posted in a video to TikTok, claims white people, men and women, have power through their "tears" by virtue of being white, and therefore they "bring the waterworks" to benefit themselves when necessary. Unsurprisingly, the MSNBC host was slammed as an outright racist for the video. [Video clip]
Jan 6 Commission Chairman Bennie Thompson Backed Extremist, Secessionist Group Seeking Violent U.S. Takeover.. Rep. Bennie Thompson, the January 6th Commission Chairman, threw his support behind a secessionist group called the Republic of New Afrika (RNA), an unearthed video has revealed. According to Just The News, Thompson uttered support for the guerilla warfare secessionist group who attempted to take control of several U.S. states in exchange for peace with law enforcement throughout the 20th century. Thompson's advocacy on behalf of the RNA has been well documented in newspaper clippings, video footage, FBI and local law-enforcement archives. From this evidence, Thompson has been found to blame law enforcement for instigating violence that led to the murder of police officers and brutal attacks on an FBI agent while in contact with RNA group members. The RNA has threatened guerilla warfare in the United States since its founding in 1968.
MSNBC host Declares The Entire Trucking Industry to be RACIST. For a station that claims to be trying to fight misinformation, MSNBC sure does put out a lot of it. For example, listen as this MSNBC host and her guest declare the supply chain crisis is being caused by the "racist white men" who control the trucking industry to make Joe Biden look bad. What they fail to mention is the fact the overwhelming majority of the supply chain crisis is actually from the ports not being allowed to do as many ships as they normally do in states like California. [Video clip]
No Mainstream 'Journalist' Is More Racist Than MSNBC's Joy Reid. Joy Reid is at it again. Well, she never really ceased her bigotry. Reid used to run a blog where she often engaged in anti-gay and anti-Muslim rhetoric. The ignoble provocateur eventually figured out that her target audience didn't like that, so she found a new group of people to hate: the white folks, especially heterosexual conservatives (including teenage boys). These are Reid's latest 85 seconds of desperate racial invective: [Video clip] [...] At some point, might Comcast decide anti-white racism is not something to subsidize and pull the plug on Reid, as they did with the execrable Keith Olbermann a decade ago? Much of her odiousness, sadly, reminds me of anti-Semitic conspiracy theories. Constantly blaming all the world's ills on one group of people — effectively vilifying them — should not be tolerated by MSNBC.
MSNBC anchor Joy Reid's crying shame. Joy Reid is a racist sociopath. How else to explain her reaction to Kyle Rittenhouse breaking down in the witness box during his murder trial last week? "White crocodile tears," said the hate-mongering MSNBC prime-time anchor. This is a woman on a seven-figure salary who went to Harvard and has more elite privilege in her little finger than the 17-year-old son of a single mother who was in Kenosha working as a lifeguard when all hell broke loose in the form of BLM-Antifa riots in August 2020. Yet Reid continually plays the victim and makes her living punching down at white people less fortunate than she is. Rittenhouse, now 18, lost his composure last week when he had to recount the moment he was cornered by two men, Joshua Ziminski, who was advancing on him with a pistol in his hand, and Joseph Rosenbaum, a deranged pedophile just out of a psych ward, who had already twice threatened to kill him.
MSNBC host says trucking industry full of 'aggressive' white men who 'overwhelmingly voted for Trump'. MSNBC host Tiffany Cross characterized the truck driving industry as populated by "a lot of white men" who she says "overwhelmingly voted for" former President Donald Trump. Cross, who is the author of Say It Louder! Black Voters, said Sunday on Cross Connection that she is worried because her brother is a truck driver. She said it "feels like a dangerous industry." Cross questioned her guest, CrossCountry Truck Driving School owner and president Pamela Day, about how the industry can become more "welcoming" to drivers of color. "This is an industry populated by a lot of white men over the age of 55," Cross said.
US Military Goes Woke As Female Drill Sergeant Makes Masked Troops Chant About MLK. Footage of a female drill sergeant leading U.S. Army soldiers in a "woke" chant about Martin Luther King Jr. (MLK) shows just how weak the United States military has become under the leadership of President Joe Biden and General Mark Milley. [Video clip]
Blackface in reverse:
Kanye West, who has legally changed his name to Ye, wears prosthetic Caucasian mask with eye makeup as he lands in NYC. Kanye West debuted yet another freaky face mask while jetting into New York City on Monday [10/18/2021]. The rapper, 44, who has legally changed his name to Ye, was spotted at JFK Airport wearing a prosthetic mask bearing the resemblance of a Caucasian person with eye makeup. Despite concealing his highly recognizable face, all eyes were still on Ye as he made his way into a cab.
Where's the outrage when black NFL players call white people 'crackers'? The revelation of Jon Gruden's controversial emails resulted in the kind of blowback that is expected nowadays. Cries of racism, public condemnation, public apologies, and statements akin to "see, I told you white people were racist" dominated headlines. Randy Moss even openly wept on television, saddened that Gruden's email was a sign that we are moving backward as a country (even though these emails were from over 10 years ago). Yet, for all these emotions over racism, these theatrics lack consistency. No one is defending Gruden here, but where was this outrage when Antonio Brown called (incidentally) Raiders executive Mike Mayock a "cracker"?
Washington university creates segregated housing specifically for Black students. A university in Washington has created segregated housing specifically for Black students. Western Washington University has designated the fourth floor of Alma Clark Glass Hall as housing reserved for its "Black Affinity Housing program," becoming the latest school to adopt such a program. "The program will explore and celebrate the diversity of Black and African American people and culture, with historical and contemporary context," the program website reads, also saying that all "Western students residing in the program help foster a warm and vibrant community supporting social, personal and academic success."
Bill Maher slams Whoopi Goldberg for acting like 'Chairman Mao' after she said anyone who doesn't agree with back national anthem needs to be 're-educated'. Bill Maher has slammed 'The View' host Whoopi Goldberg after she said America needs a separate black national anthem in order to 'reeducate people'. Maher had hit out at the NFL two weeks ago after Alicia Keys performed Lift Every Voice and Sing — otherwise known as the black national anthem — at a Thursday night football game. He warned that having separate anthems for different people was 'segregation' but 'under a different name'.
The Ten Commandments of Critical Race Theory. Critical Race Theory is the latest version of Marxism, except it has gone racial. This means that unlike traditional Marxist theory, which used to focus on the injustices experienced by working men and women in industrial and industrializing societies around the world and preached violent revolution to overthrow the capitalist democracy that persecutes them, the new victims are any kind of minority, usually people of color, but not exclusively. The "white" working class no longer counts. [...] The key thing is to hate whites, hate capitalism, hate democracy, hate American, Canadian, and British political culture, and believe that "whites" have caused all the trouble in the world. For example, an activist from this thought group once reframed WWII as "white on white" violence.
Atlanta Elementary School Allegedly Segregated Students by Race. It may be 2021 but one elementary in Atlanta is acting like it's the Jim Crow era based on the principal's policy of segregating children in classrooms based on race. A black mother whose child attends the Mary Lin Elementary School was shocked to find out the principal implemented this policy last year. She only discovered it was happening when she asked to place her child with a teacher she thought would be a better fit. "[The principal] said that's not one of the Black classes, and I immediately said, 'What does that mean?' I was confused. I asked for more clarification. I was like, 'We have those in the school?' And she proceeded to say, 'Yes. I have decided that I'm going to place all of the Black students in two classes,'" mother Kila Posey told WSB-TV, according to Fox News, recalling her conversation with the principal.
Chicago mayor defends granting interviews only to reporters of color. Chicago Mayor Lori Lightfoot has reportedly defended her controversial decision to grant interview requests only to minority journalists — calling the number of non-whites covering her "unacceptable." "I would absolutely do it again. I'm unapologetic about it because it spurred a very important conversation, a conversation that needed to happen, that should have happened a long time ago," Lightfoot told the New York Times' "Sway" host Kara Swisher on Monday of the temporary May declaration. As she marked her two-year anniversary in office in May, the Democrat — whose city is in the midst of a plague of gun violence and is on track to surpass last year's total of 48 mass shootings — assailed the "overwhelming whiteness" of the Windy City's media and announced that she'd grant one-on-one interviews only to minority members, Fox News reported.
Police Respond To Shooting In Atlanta, Racist Goons Chase Cop Away Because He Is White. Everything that is wrong with the inner city, wrapped up in one video. Watch as these cops respond to a shooting in Atlanta, only to be shouted down and forced to leave because one of the responding officers was white. [Video clip]
NYC comedian comes up with seriously inventive app geared to lifting up Black-owned businesses. Jon Laster built a career on making people laugh. Now he wants to change the world. [...] The app allows Black merchants not only to directly sell products — from books to handbags, glasses and clothing, something other apps do, including Potato Hole started by musical legend Booker T. Jones — but guides you to Black-owned businesses. Laster's Silicon Valley connections used technology that provides a map of the Black owned businesses anywhere its user is in the United States. The idea is to let people shop local, support Black-owned restaurants and bars but also Black florists, moving companies, lawyers, plumbers, doctors, mechanics and accountants. "This will be the first time anyone can hold a Black-owned shopping mall in your hand," says Laster.
The Editor says...
If a white activist created an app to find white-owned businesses, so the user could spend money exclusively supporting white entrepreneurs, that activist would be called a racist.
Squad member Cori Bush sparks outrage by saying she won't celebrate Independence Day because 'this land is stolen and black people still aren't free'. Missouri Congresswoman Cori Bush sparked controversy on Sunday with a tweet in which she said Independence Day was only a holiday for white people. 'When they say that the 4th of July is about American freedom, remember this: the freedom they're referring to is for white people,' she wrote. 'This land is stolen land and Black people still aren't free.' Bush, who was first elected to the House of Representatives in November, has been widely viewed as the newest member of the so-called 'Squad' of congresswomen known for being outspoken on their left-wing views, and she is no stranger to controversy.
White Men are Terrible, Insists Author Abandoned by Her Black Father. Ijeoma Oluo spends a lot of time complaining about her single white mother who took care of her when her black father returned to Nigeria and never came back. Like Obama and Kamala, Ijeoma built a marketable identity by identifying with a father who abandoned her. But the author [...] takes it even further by identifying as Nigerian-American. The Nigerian part is very hypothetical as she was born and raised in America, and her Nigerian father left when she was a year old and broke his promise to return. White people are absolutely terrible, Ijeoma, who is half-white, insists.
39 Year Old Black Male Arrested After Going On Shooting Spree That Targeted White Males. The 39-year-old man charged in a weekend shooting spree told Columbus police his assaults were racially motivated, targeting white men he felt had taken from him all his life, a detective testified Monday [6/14/2021]. Though police allege Justin Tyran Roberts was involved in three separate assaults that wounded five people Friday and Saturday in Columbus and Phenix City, he was in Columbus Recorder's Court to face charges in just one of those incidents, a shooting around 2 p.m. Saturday under the Oglethorpe Bridge at Broadway and Fourth Street. [Video clip]
Black suspect's shooting spree that wounded 5 was motivated by race: detective. A black man accused in a 20-hour, two-state shooting spree that wounded five strangers told cops he was motivated by race and intentionally targeted "military-looking" white men he believed wronged him, police said. Justin Tyran Roberts, 39, was arrested Saturday by police in Columbus, Georgia, where cops say he wounded four people — including two white men — during separate attacks late Friday [6/11/2021] and Saturday afternoon. Roberts is also accused of shooting a white man in the back at a hotel in Phenix City, Alabama, the Columbus Ledger-Enquirer reported. Detective Brandon Lockhart testified Monday that Roberts told police following his arrest that he "had to have" one victim who was shot in the back as he got into a car under the Oglethorpe Bridge in Columbus.
Black Suspect Accused of Two Day Long Shooting Spree Was Targeting White Males, According to Police. Justin Tyran Roberts, a 39-year-old black man, was targeting white males in his two day long shooting spree that spanned two states, according to police. Roberts is accused of shooting and wounding five people in Georgia and Alabama over the weekend. Detective Brandon Lockhart testified on Monday that Roberts told police that "white men had picked on him and wronged him for all his life," according to a report from the Columbus Ledger-Enquirer. "Basically, he explained throughout his life, specifically white males had taken from him, and also what he described as military-looking white males had taken from him," Detective Lockhart said.
Member of the US Commission on Civil Rights blasts Lori Lightfoot's anti-white policy. Peter Kirsanow, a member of the United States Commission on Civil Rights, blasted Chicago Mayor Lori Lightfoot's policy that barred white reporters from interviewing her in a letter Monday [6/14/2021]. The Daily Caller News Foundation and Judicial Watch sued Lightfoot after she announced her policy on Twitter May 19. Thomas Catenacci, a foundation reporter, was denied an interview after repeated attempts to secure one.
Boston school officials resign over texts slamming 'delusional,' 'racist' White parents. Two Boston school officials have resigned over surfaced private text messages slamming White parents as "delusional" and "racist." Boston School Committee Chairwoman Alexandra Oliver-Dávila and committee member Lorna Rivera submitted their resignations after facing backlash for text messages sent to one another during a committee meeting in October. "Wait until the white racists start yelling at us," Ms. Rivera said to Ms. Oliver-Dávila at the time in a text message obtained through a Boston Globe public records request. "Whatever. They're delusional," Ms. Oliver-Dávila, who is of Argentinian and Nicaraguan descent, responded. "I hate WR," added Ms. Oliver-Dávila, referring to West Roxbury, The Globe reported.
New paper published by healthcare journal calls whiteness 'a malignant, parasitic-like condition'. In May, the Journal of the American Psychoanalytic Association published research that asserts that being white is "a malignant, parasitic-like condition," as well as a deranged and dangerous mental condition. The abstract for the paper states: "Whiteness is a condition one first acquires and then one has — a malignant, parasitic-like condition to which 'white' people have a particular susceptibility. The condition is foundational, generating characteristic ways of being in one's body, in one's mind, and in one's world. Parasitic Whiteness renders its hosts' appetites voracious, insatiable, and perverse. These deformed appetites particularly target nonwhite peoples. Once established, these appetites are nearly impossible to eliminate. Effective treatment consists of a combination of psychic and social-historical interventions. Such interventions can reasonably aim only to reshape Whiteness's infiltrated appetites — to reduce their intensity, redistribute their aims, and occasionally turn those aims toward the work of reparation. [...] There is not yet a permanent cure."
Psychiatrist Who Dreamed of Murdering White People Doubles Down, Calls Her Critics Racist. On Saturday, I covered the case of psychiatrist Aruna Khilanani, who spoke to a Yale School of Medicine crowd about her fantasy of murdering white people[.] "The Psychopathic Problem of the White Mind" saw Aruna express her passionate peevishness toward the pale: "Nothing makes me angrier than a white person who tells me not to be angry, because they have not seen real anger yet." She admitted she's cut off most white friends. [...] It seems to me American culture isn't currently consistent. While one person speaks boldly of race-based murder in a manner for all to see, the reaction meter remains relatively unpegged. At the same time, a girl who attended a ball — one that didn't allow black participants 20 years before — is made out as a member of the KKK.
"Unloading A Revolver Into The Head Of Any White Person": Yale Features Violent, Racist Diatribe By Psychiatrist. An official event at the Yale School of Medicine featured a New York-based psychiatrist telling students she fantasizes about "unloading a revolver into the head of any white person that got in my way." Disturbingly the talk entitled "The Psychopathic Problem of the White Mind" was held as part of the continuing program, the Child Study Center Grand rounds. The event was held in April, but audio only late this week of New York-based Dr. Aruna Khilanani gleefully musing about murdering white people became available and was posted on journalist Bari Weiss's Substack.
Here's one of those domestic terrorists that Joe Biden is so worried about.
NYC psychiatrist tells woke Yale University panel she fantasizes about fatally shooting white people during talk entitled 'The Psychopathic Problem of the White Mind'. A New York-based psychiatrist who was invited by Yale University to give a talk titled Psychopathic Problem of the White Mind told the audience that she had fantasized about 'unloading a revolver into the head of any white person' who got in her way. Dr Aruna Khilanani, who runs her own practice in Manhattan, delivered the talk virtually to medical students and faculty back in April after being invited by Yale School of Medicine's Child Study Center. Audio of her 50-minute lecture was published on journalist Bari Weiss' Substack blog on Friday.
Physician, heal thyself.
NYC shrink tells Yale audience she fantasizes about shooting white people in head. A New York City-based psychiatrist told an audience at the Yale School of Medicine in April that she had fantasies of "unloading a revolver into the head of any white person that got in my way." Dr. Aruna Khilanani spewed the race-hating virtual remarks — in which she also said she'd walk away from the shooting "with a bounce in my step" and that white people "make my blood boil" and "are out of their minds and have been for a long time" — at the Ivy League institution's Child Study Center on April 6. Audio of the talk was posted on the substack online platform of former New York Times opinion writer and editor Bari Weiss on Friday, along with an interview of Khilanani conducted by writer and podcaster Katie Herzog.
New Black Panthers Leader Calls For The Killing Of 'Everything White in Sight' During Black Supremacist Gathering In Tulsa. A black rights activist at a weekend rally in Tulsa, Oklahoma, said that a time would come when black Americans would need to "kill everything white in sight." The New Black Panthers and 14 other gun clubs marched through Tulsa on Saturday [5/29/2021] to remember the victims of the Tulsa Race Massacre, May 31-June 1, 1921, in what they called a "Second Amendment March for Reparations." [Video clip]
Racist Mayor: Lori Lightfoot. The chief political executive of the hell hole called Chicago is Lori Lightfoot, the latest in an unbroken, 90-year line of exclusively Democrat mayors extending all the way back to 1931. Under Lightfoot's stewardship, homicides in Chicago increased by an astonishing 40 percent from 2019 to 2020 — a pattern that was seen in a host of Democrat-run cities after George Floyd's death a year ago. And Chicago's stratospheric homicide rate has continued well into 2021. In light of the fact that violent death has become a way of life in Lightfoot's Chicago, it was nothing short of remarkable to hear her recently announce that "on the occasion of the two-year anniversary of my inauguration as mayor of this great city," she would be "prioritizing media requests from POC reporters," an acronym meaning "people of color" — rather than prioritizing the urgent need to get the city's murder rate under control. Chicago political reporter Mary Ann Ahern confirmed that according to the mayor's spokeswoman, "Lightfoot is granting 1 on 1 interviews only to Black or Brown journalists." Lightfoot was more than eager to defend her clearly articulated intent to separate reporters into two separate classes, the preferred (nonwhite) and the non-preferred (white). Like the Black Lives Matter racists who felt wholly justified in terrorizing hundreds of American cities and towns last year, Lightfoot is more than proud to display her own particular brand of racism like a badge of honor.
'Kill everything white in sight!': Shocking footage from 'National Black Power Convention' emerges online. Video emerged online purportedly from an alleged black nationalist rally in Tulsa, Oklahoma as part of the National Black Power Convention this weekend. It shows activists wearing black listening to speeches about black nationalism and white supremacy. Hundreds of black men and women from across the country gathered in Tulsa and staged an armed march through the city on the centenary anniversary of the 1921 Tulsa Race Massacre. The New Black Panther Party was the largest group at the march. "We're pushing death to white supremacy, death to capitalism, death to imperialism, and death to fascism. We're pushing an eye for an eye, a tooth for a tooth, a head for a head, and a life for a life," a man shouts through a megaphone to the gathered crowd.
Armed Black Supremacists in Tulsa: 'There Will Come a Time When We Will Kill Everything White in Sight'. Black activists from the New Black Panther Party and other groups staged an armed march in Tulsa, Oklahoma on Saturday [5/29/2021]. Organizers held a Second Amendment "March for Reparations" and marched through downtown Tulsa. "The struggle for Reparations must be escalated," a news release from organizers read. "We must fight on every front to achieve redress and Reparations for the atrocities committed upon Tulsa Massacre descendants; and we must intensify the fight to achieve Reparations for all 40-million Blacks still grossly affected by racism, inequality, wealth disparity, police brutality and the like. Tulsa will mark a new beginning in the upgraded fight for Reparations for Black people." Activists shouted, "Black power! Black power!" Another supremacist threatened white people and said, "Because that time will come when there's a rat-a-tat-tat... black Americans will kill everything white in sight." [Video clip]
Skin in the game:
Chicago Mayor Sued by Journalists After Denying Interviews to White Reporters. Chicago Mayor Lori Lightfoot was sued by media outlet the Daily Caller alongside Judicial Watch this week after the Democrat refused to grant interviews to white journalists on the second anniversary of her Inauguration. "Conservative watchdog Judicial Watch has sued Chicago Mayor Lori Lightfoot, D., on behalf of the Daily Caller News Foundation, the group announced Thursday, over her policy of granting interviews to only non-White reporters," reports Fox News.
Judicial Watch Files Civil Rights Lawsuit for Daily Caller News Foundation and Reporter against Chicago Mayor Lori Lightfoot for Racial Discrimination. Judicial Watch today filed a lawsuit on behalf of the Daily Caller News Foundation and reporter Thomas Catenacci against Chicago Mayor Lori Lightfoot for violating their First Amendment Rights and Catenacci's right to equal protection under the Fourteenth Amendment (Catenacci et al v. Lightfoot (No. 1:21-cv-02852)). The lawsuit was filed in the United States District Court for the Northern District of Illinois, Eastern Division. On May 18, 2021, Mayor Lightfoot's office informed multiple reporters that she would grant one-on-one interviews, "only to Black or Brown journalists." The next day, the mayor released a letter doubling down on her discriminatory policy. Since that time, the Mayor has granted at least one interview request from a self-identified Latino reporter and none to white reporters.
Will the 2020 Madness Last? The foundations of the new woke race agenda are mostly anti-white. African American Chicago mayor Lori Lightfoot recently decided not to call on reporters who were white. The city of Oakland's entitlement payouts, like those of the U.S. Department of Agriculture, are designed not to be distributed to white people. A number of black intellectuals now openly envision American life segregated from whites — and far worse. The Nation's Elie Mystal envisions his life as "whiteness free." Damon Young, a senior editor of The Root and an occasional New York Times contributor, claims, "Whiteness ... kills people." And Barnard College English instructor Ben Philippe recently wrote a novel envisioning mass gassing and blowing up of white people. Such hatred has never been condemned by Black Lives Matter or other civil rights groups.
'Equity' is just racial discrimination by another name. Lori Lightfoot, the mayor of Chicago, provides the latest example of a Democratic politician deploying 'equity' to reward some racial groups and punish others. Last week she said she would not conduct interviews with white reporters. 'I will be exclusively providing one-on-one interviews with journalists of colour', she said. Lightfoot said this is a protest against 'the overwhelming whiteness and maleness of Chicago media outlets, editorial boards, the political press corps, and yes, the City Hall press corps specifically'. Politicians granting access to favoured journalists is nothing new. But granting access to particular racial groups is something else entirely. What if a white politician announced that he was only going to talk to white journalists? All hell would break loose, and rightly so. It is repellent to think that skin colour should be the basis of how we treat people in society and professional life. But thanks to the Democrats' promotion of 'equity', racial discrimination is making a comeback.
Waiting for Democrats to Condemn Lightfoot's Racism, and Hearing Only Crickets. Is anyone truly surprised by the racist interview policy from Chicago Mayor Lori Lightfoot? As she reaches the midway point in her term, she decided that she would not be interviewed by white reporters. She will sit down and talk to white reporters in the future. But the damage is done. Lightfoot stands at the intersection of the Chicago Way and the Woke Freeway that bisects the nation. And to paraphrase the late Supreme Court Justice Louis Brandeis, if it is true that local governments are the laboratories of democracy, then what's coming out of the Chicago laboratory, to be carried on the Woke Freeway to Washington, will be profoundly toxic to the health of our republic.
Tulsi Gabbard calls on Chicago Mayor Lori Lightfoot to resign for 'anti-Whiteness'. Former Democratic Congresswoman Tulsi Gabbard accused Chicago Mayor Lori Lightfoot on Friday of harboring anti-White racism and called for her to step down over her remarks this week about the city's media landscape. In a tweet, Gabbard, a one-time Democratic presidential candidate from Hawaii, also called on President Joe Biden and other leaders to join her. "Mayor Lightfoot's blatant anti-white racism is abhorrent," she wrote. "I call upon President Biden, Kamala Harris, and other leaders of our county — of all races — to join me in calling for Mayor Lightfoot's resignation. Our leaders must condemn all racism, including anti-white."
Why Aren't Media Calling Lori Lightfoot a Racist? Chicago mayor Lori Lightfoot isn't just a disastrous mayor. She's also a virulent racist. So why isn't she being universally and unequivocally called one? Lightfoot made an announcement about the one-on-one interviews she'll conduct on the second anniversary of her inauguration. In the name of equity, diversity, and inclusion, Lightfoot pulled a bigoted publicity stunt: she will only allow minority reporters to interview her. Instead of being judged on the quality of your coverage, it's your skin color that matters. Instead of calling out the racism, some in Chicago media used it to fake deep conversations on race — the kinds they learned about in White Fragility. In other words, they were too terrified to be honest about what the mayor was doing. It's not woke to call out a black lesbian mayor, is it?
Chicago Mayor Refuses To Be Interviewed By White Reporters. Chicago Mayor Lori Lightfoot released a two-page letter on May 19 declaring that she will not grant any one-on-one interviews to white reporters on the subject of her second anniversary in office. She claims treating people differently according to their race is a statement against racism, calling out the "overwhelming whiteness and maleness of Chicago media outlets, editorial boards, the political press corps, and yes, the City Hall press corps specifically." She further argues that the predominance of white men among Chicago reporters forces her to "take on the labor of educating" them against their "implicit bias."
Latino Reporter Ditches Chicago Mayor Interview, Says Pols Can't 'Choose Who Covers Them'. A "Latino Reporter" from the Chicago Tribune abruptly canceled a granted interview with Chicago Mayor Lori Lightfoot; saying politicians should not be able to "choose who covers them," particularly based on skin color. "I am a Latino reporter @chicagotribune whose interview request was granted for today. However, I asked the mayor's office to lift its condition on others and when they said no, we respectfully canceled. Politicians don't get to choose who covers them," posted Gregory Pratt on Twitter.
'Intentional': Chicago mayor refuses to do interviews with white reporters. A Latino reporter canceled a scheduled interview with Chicago Mayor Lori Lightfoot after her office refused to lift a moratorium on interviews with white reporters. The Chicago Tribune's Gregory Pratt said on Twitter that he had asked the mayor's office to lift the condition. "Politicians don't get to choose who covers them," he said. Lightfoot's policy of accepting interview requests only from black or brown reporters was reported Tuesday by NBC reporter Mary Ann Ahern, who cited the mayor's spokeswoman.
Chicago Tribune Cancels Lori Lightfoot Interview over Anti-white Policy. The Chicago Tribune canceled an interview with Mayor Lori Lightfoot on Wednesday [5/19/2021] in protest at her decision to exclude white reporters from one-on-one interviews on the occasion of her second anniversary in office, reporter Gregory Pratt noted. Pratt, who is Latino, noted that he had been granted an interview under Lightfoot's racially exclusionary policy, which was revealed Tuesday, but had used that opportunity to ask her to end that policy. When she refused, the Tribune canceled the interview.
Chicago Mayor Lori Lightfoot Defends Excluding White Journalists: 'Systemic Racism' in Media. Chicago Mayor Lori Lightfoot attempted to defend her racist interview policy on Wednesday, explaining why she would only give interviews to "journalists of color" and exclude white journalists on the occasion of her two-year anniversary in office. In a letter to news organizations, and in a series of tweets, Lightfoot claimed there was a racial "imbalance" in the news media, especially in the City Hall press corps, and that she wanted to use her position to force journalism to become more diverse.
The Editor says...
How is it possible "to force journalism to become more diverse," other than to actively exclude (and fire) white males?
Chicago's Mayor Lightfoot proclaims open discrimination against white journalists. Lori Lightfoot is even stupider than I had thought. She has sparked a well deserved uproar by letting local reporters know she will grant one-on-one interviews only to "Black and Brown journalists." [Tweets] Other local reporters quickly confirmed they had been told the same thing: [More tweets] [...] Apparently, she realized that the usage "Black and Brown" excludes Asians and Native Americans, and so she tightened her focus to exclude only Caucasian reporters. [...] The fact that Lightfoot believes she can openly discriminate against Caucasians is a troubling sign of how far the racism that calls itself "anti-racist" has influenced public opinion away from the views of Martin Luther King and actual anti-racists.
Chicago Mayor Lori Lightfoot will grant interviews only to 'Black or Brown journalists,' local reporters say. Reporters out of Chicago are alleging that Democratic Mayor Lori Lightfoot is now granting interviews only to journalists of color. NBC 5 Chicago political reporter Mary Ann Ahern took to Twitter on Tuesday to mark the "midway point" of Lightfoot's first term in office and apparently acknowledged her failed effort to land an interview. "As @chicagosmayor reaches her two year midway point as mayor, her spokeswoman says Lightfoot is granting 1 on 1 interviews — only to Black or Brown journalists," Ahern tweeted.
Latino reporter to Lightfoot: We're canceling our interview until you stop discriminating. Well, this is quite the story twist. Lori Lightfoot must have thought that "Black and Brown journalists" would toss hosannas at her feet for excluding all others from interviewing her. Chicago Tribune reporter and Latino journalist Gregory Pratt flipped the script on Lightfoot, however, canceling his already-approved one-on-one interview to show solidarity with his fellow reporters: [Tweet]
Lori Lightfoot Steps on a Rake Explaining Her Racist Policy of Excluding White Reporters From Interviews. When Lori Lightfoot decides to double down on the stupid, she does so with a bang. As evidence, on Monday the Chicago mayor informed MSNBC anchor Stephanie Ruhle that after a year of "trusting the science" on CDC recommendations about mask-wearing and social distancing that she was now questioning the science behind the CDC updating its guidelines for fully vaccinated individuals and would be encouraging Chicagoans to continue masking and social distancing as she says she will. And just yesterday, we learned from multiple Chicago area reporters that Lightfoot was implementing what could only be described as a racist policy on who she would allow to interview her on the topic of her two year anniversary as the Windy City's mayor.
Antifa Supporter Calls For The Systematic Killing Of White People. A purported Antifa supporter called for the systematic killing of white people. The shocking incident was captured in a video shared on Twitter by independent journalist Andy Ngo. [Tweet] The incident occurred during a protest near Seattle this week against the Billy Graham Association. The footage shows an unidentified protester confronting a group of passers-by, explicitly saying she hopes white people are murdered. She then doubled down on those remarks when confronted. [Tweet]
University Professor on 'Diversity and Inclusion' Panel Announces She Keeps Away From White People. At Iowa State, a professor's stated her preference. We're living in a strange time. America's seemingly swimming toward Segregation V2. It's a modernized rendition, to be sure, but a curious point remains the same: Society looks to be resurrecting an idea it only decades ago concluded should be interred. [...] Unity, generally, is considered virtuous. Yet, so far as I can tell, the Powers That Be are increasingly interested in emphasizing our differences.
BLM Protester: "I can't wait until black people lynch white people!" Video footage from Black Lives Matter and left-wing riots in Bellevue, Washington this week shows a female agitator repeatedly shrilling, "I can't wait until black people lynch white people!" Other rioters also chime in to voice agreement with the insurrectionist, black supremacist narrative. "I can't wait until black people hang you!" the protester screams at an onlooker, who is caught off guard and says, "Wait, what was that? Do you want to say it again?" "Um yeah," the female agitator responds, taking a deep breath before bellowing, "I can't wait until black people lynch white people!" [Video clip]
Symone Sanders 'hurt' that Biden picked Psaki over her for press secretary, Wa-Po reports. The problem with those who go through life perceiving themselves as victims is that their victimhood lives on in perpetuity. Symone Sanders, 31, senior adviser to Vice President Kamala Harris, is reportedly "hurt" that she wasn't selected over White House press secretary Jen Psaki to be President Joe Biden's spokesperson. Sanders bailed on Sen. Bernie Sanders, I-Vt., — no relation — after briefly serving as press secretary during his 2016 presidential campaign. After joining CNN later in the year as a contributor, Sanders declared, "We don't need white people leading the Democratic Party right now."
Biden Nominee Kirsten Clarke Promoted Work of Racist Anti-Semitic Black Supremacist. Kirsten Clarke, Biden's nominee to head civil rights at the DOJ, has a history of black nationalism, and sympathy for racism and antisemitism. [...] What kind of decent person would be associated with filth like this? No one. Only a Biden nominee would. Imagine a Republican nominee circulating material from anyone half this hateful and deranged. But the media keeps playing defense for Clarke.
Biden DOJ Nominee Conceals Ties To Anti-Semitic Professor. Archived copies of a scholarly journal show Justice Department nominee Kristen Clarke listed on the masthead alongside an anti-Semitic writer with whom she claimed under oath she has never collaborated. The revelation could prompt charges that she gave inaccurate answers to the Senate Judiciary Committee. Clarke told lawmakers that she has never worked with Amiri Baraka, the Marxist and anti-Semitic black nationalist who accused Israel of having advanced knowledge of 9/11 in a 2002 poem. Both Clarke and Baraka are listed as editors of the journal Souls at least eight times over two years. While Clarke's denial may not technically amount to perjury, less-than-candid responses have proved fatal for other nominees of both parties.
Virginia Commonwealth U. Student Body President: 'I Hate White People So Much Its Not Even Funny'. The student body president of Virginia Commonwealth University (VCU) was discovered posting extreme, racist, and violent rhetoric on social media, which included advocating for the targeted killings of law enforcement. In one post to social media, the "transgender & non-binary" leader of VCU's student government wrote: "i hate white people so much its not even funny." "Ur reminder to advocate for the [killing] of [kops]," tweeted VCU student body president Taylor Marie Maloney in March, from the now-suspended Twitter account, @okrasocialist, according to a report by Post Millennial. In another tweet, the student body president celebrated the killing of a Capitol Police officer. "love this we need more of this," Maloney wrote in response to a tweet from the Associated Press, which read, "A Capitol Police officer was killed after a car rammed into law enforcement at security barricade. A second officer was injured, police say."
College English Instructor Openly Talks About Bombing And Gasing Whites During A Race War. A Barnard College English instructor was interviewed on a Canadian radio station Monday at which time he discussed blowing up and gassing white people during a race war he apparently fantasizes about. According to The Post Millennial, on the CBC show "q," Ben Philippe was asked about a segment in his book "Sure, I'll be your Black Friend" which describes "detonating" white people while nearby air vents spew out noxious gas. [Video clip]
Black Supremacy: The hate that dare not speak its name. It is a truism that equality and justice require a single standard by which everyone is judged. There can be no justice if black people are innocent regardless of the facts, and whites are guilty despite them. This is a simple truth that everyone recognizes, except when it comes to race. Universally absent from such discussions, therefore, is a taboo subject: black racism. Yet, it is an incontrovertible fact that the overwhelming majority of homicides against blacks are committed by blacks. Moreover, the largest overtly racist organization in America today is black. The Nation of Islam is a racist religion, headed by America's most virulent, anti-Semitic, anti-white, anti-gay bigot, who is also black: Louis Farrakhan. According to Wikipedia, the Nation of Islam has an estimated 50,000 members; currently, according to the same source, the Ku Klux Klan has 3,000.
Barnard College Instructor Discusses Locking Up and Gassing White People in Hypothetical 'Race War'. During an appearance on a Canadian radio show Monday [4/26/2021], a Barnard College English instructor discussed with a Jewish host a passage from his new book about how he would gas white people in a locked room "when the race war hits its crescendo." Ben Philippe, who teaches English and film studies at Barnard, appeared on the CBC show "q," to talk about his book "Sure, I'll be your Black Friend," the College Fix reported. The host, Talia Schlanger, read the following passage from the tome in which he describes what he would do if there was a "race war." [...] "It was ultimately just trying to take the state of the world to its logical conclusion if we all have to exist in this common land together, and we can't get along and we can't feel and we can't try to understand each other," he explained.
Theology professor defends her 'Dear God, Please help me to hate White people' prayer. A theology professor has published a rebuttal to those who are troubled by her "Dear God, Please help me to hate White people" prayer. Chanequa Walker-Barnes, a psychologist and professor of practical theology at Mercer University, contributed to a collection of prayers in "A Rhythm of Prayer: A Collection of Meditations for Renewal." It was published in February and became a best-seller. Walker-Barnes's contribution is titled "Prayer of a Weary Black Woman."
Sign at George Floyd Square gives list of special orders for white visitors. The square where George Floyd was murdered by ex-Minnesota cop Derek Chauvin now has a sign with special rules for white people. The placard at the entrance of George Floyd Square in Minnesota calls it "a sacred space for community, public grief, and protest," telling visitors to "honor the space as a place to connect and grieve as caring humans." But most of the instructions are listed under five orders "for white people in particular." "Decenter yourself and come to listen, learn, mourn, and witness," the first bullet points reads, adding, "Remember you are here to support, not to be supported." "Be mindful of whether your volume, pace, and movements are supporting or undermining your efforts to decenter yourself," the second orders says.
The Editor says...
George Floyd might be alive today if he had "decentered" himself a few years ago.
BLM Activists Suggest We Should 'Start Killing' All White People. A shocking interview from the George Floyd memorial in Minneapolis reveals how many Black Americans think about White people in the US. During the collection of interviews, journalist and filmmaker Ami Horowitz asked several people who were attending the memorial about their thoughts on burning the city down and using violence against white people. The responses may be shocking but not surprising to those who have been paying attention. "Burn the whole city down, what does it matter?" one of the women asked. "I say burn the city down, y'know? So they can see that we're here," another woman said. One of the women went on to say that Derek Chauvin should not have received a trial at all, and should have just been sent right to jail for life.
The Editor says...
Yes, there was one party involved in this mess who should have been sent to jail for life, and it wasn't Derek Chauvin.
Black Man Starts Fights With Random White People So He Can Post The Videos To Social Media. This poor guy was just walking his dogs while pushing his bike on the sidewalk in his nice, quiet, suburban neighborhood when this happened. This creep filming, who claims to be from Los Angeles, is known for starting fights with random white people, in this case, he accuses the man walking his dogs of threatening him when it's obviously a lie. The dog walker seems totally confused, asking why the man is starting a beef with him. [Video clip]
BLM protesters rally for "victim," leave after learning he was white. Black Lives Matter protesters in Minnesota dropped to a knee and set off to march over a fatal police shooting — only to return when they learned it was a white carjacker who had fired at police, according to reports. Dozens of people protesting outside Gov. Tim Walz's mansion in St. Paul on Sunday were filmed by Fox 9 reporter Mitti Hicks as they knelt for a moment of silence over initial rumors about Sunday's 3 p.m. fatal shooting. "Protestors kneel after hearing there was an officer-involved shooting in Burnsville moments ago," Hicks tweeted of the wild, caught-on-camera armed carjacking in the suburbs. [...] The BLM marchers, riled by the local police-involved deaths of George Floyd and Daunte Wright, soon appeared to get word that the latest shooting was not one fit for protest.
Kristen Clarke, Bigot and Liar. Having sworn to answer all questions truthfully, in an appearance Wednesday before the Senate Judiciary Committee, President Joe Biden's nominee to lead the Department of Justice's Civil Rights Division offered a series of answers that strained credulity and veered into outright falsehood. The most bald-faced of the lies Kristen Clarke offered in her own defense relates to her activism while a Harvard University undergraduate in the 1990s. Pressed about a 1994 letter published in the Harvard Crimson making the case that blacks are intellectually and physically superior to whites, Clarke waved it off as a "satirical" attempt to refute The Bell Curve, which came out the same year. Everybody knew she was joking, she said, when she wrote that "black infants sit, stand, crawl and walk sooner than whites," and, in a demonstration of scholarly rigor, pointed to the work of the writer Carol Barnes to assert that "human mental processes are controlled by melanin — that same chemical which gives Blacks their superior physical and mental abilities." The letter concluded: "It is completely naive to say that Blacks have achieved economic equality with whites. It seems that whites have grown tired of hearing about racism." Was that a joke, too?
'I hate white people,' black law student leader says. A law student at the University of Miami can be seen on an Instagram video saying she "hate[s] white people," but the university refuses to comment on the issue. Furthermore, one student, who asked to remain anonymous, told The College Fix that several students have filed complaints with the university about her language but the university has ignored those concerns. "People always tell me like 'hate is such a strong word,'" Jordan Gary said in her Instagram Story video. Instagram Story videos delete after 24 hours. The person who shared the video with The Fix did not have access to a longer clip.
Target Is Selling Book That Has Prayer To Help You Hate White People In Their Religious Section. The book titled "A Rhythm of Prayer" by Sarah Bessey, which contains passages from multiple authors, is on sale for $14.87 on Target's website and is listed in the store's "Religion + Beliefs" section and "Christian Life" subsection. "On Saturday, one of the members of my church sent me these images of a 'devotional' she found in Target," Ryan McAllister, lead pastor at Life Community Church in Alexandria, Virginia, tweeted on Wednesday [4/7/2021] with photos of the passage in question titled, "Prayer of a Weary Black Woman" by author Chanequa Walker-Barnes, Ph.D. McAllister added that the passage is "completely anti-biblical." The passage is a prayer from the author, asking God to help her "hate White people" or "at least want to hate them." [Video clip]
Black Lives Matter Activists Harass, Intimidate Asian Nail Salon — No MSM Coverage. The footage shows a gang wearing Original Black Panthers of Milwaukee jackets hollering at patrons of Jade's Nails about "disrespecting the black community." "Look at him runnin'," one BLM militant says to the Asian owner. "Why you runnin'?["] The man continues to berate the owner for allegedly calling the police on one of their members. [Video clip]
Suspected hate crime attacker who beat Asian woman in NYC arrested. The man who beat an Asian woman to the ground then kicked her in the head in a brutal, caught-on-camera hate attack in Midtown earlier this week was arrested by police early Wednesday morning [3/31/2021], cops said. Brandon Elliot, 38, was arrested at about 2 a.m. Wednesday and hit with a number of charges, including assault as a hate crime and attempted assault as a hate crime, police said. Elliot lives in a nearby hotel that serves as a homeless shelter, according to cops.
Man threatens to cut, shoot Brooklyn Home Depot customer, latest in surge of disturbing anti-Asian crimes in NYC. A racist brandished a two-by-four and yelled anti-Asian insults at a man at a Brooklyn Home Depot last week amid a disturbing surge of anti-Asian hate crimes, authorities said. The 28-year-old victim and his girlfriend were shopping at the Home Depot on Gateway Drive in Starrett City about 7:40 p.m. Friday when a stranger holding a block of wood began menacing him, cop sources said. [...] Police describe the suspect as a Black man with a thin build and a scar near one eye.
Race-obsessed Vanita Gupta should not be confirmed to Justice Department. Ordinarily, senators should defer to the president on executive-branch appointments. But Justice Department nominee Anita Gupta is too radical to merit such deference. Gupta, nominated by President Biden to be associate attorney general, is a radical on criminal justice and race. She has been an avid participant in the morally corrupt mutual back-scratching known as third-party settlements. She has made vicious partisan comments that give ample reason to believe she will politicize the Justice Department. The third-ranking official at the DOJ has vast operational power behind the scenes, whereas his or her two superiors serve more as the public face of the administration. Gupta began her legal career with direct funding from the left-wing Soros Foundation. For most of her career, she has demonstrated animus against police and evinces a conviction that this nation's institutions, law enforcement and otherwise, are inherently racist. She advocates a huge role for the Department of Justice in interfering with local policing.
Fomenting Race Wars. Critical Race Theory (CRT) is a binary theoretical framework rooted in Marxism, that defines individuals as either oppressed or oppressors based on their skin color. Critical Race Theory insists that white people are oppressors and people of color are oppressed. CRT is an obscene and entirely unAmerican doctrine because it views every individual through the prism of race, rather than the prism of merit. Two notable black leaders in American race relations had diametrically opposed views on the subject. Martin Luther King advocated the American ideal of judging a person on the content of his character, not the color of his skin. Malcolm X embraced the anti-American, CRT prism that judges everyone and everything through the prism of race. What could be more racist? The entire narrative of CRT is racist. So, why is racist CRT being taught in American schools? Why is racist CRT considered woke [enlightened]? Why did President Trump ban racist CRT, and why has Biden/Harris resurrected it? What is the point? What is the motive for fomenting racism? The goal of Critical Race Theory devotees and their cancel-culture campaign is to foment race riots and a race war in the United States.
Orisha Land — A New Nation In The State Of Texas. Back in 2020 when Grandmaster Jay of the Not F----- Around Coalition (NFAC) was talking about a separate Black nation in North America and saying "We'll take Texas," most people were skeptical. A group of guys who spend most of their time accidentally discharging their weapons and shooting each other did not seem particularly serious. NFAC's missteps, however, masked the deadly serious consequences of an ideology that increasingly seeks to Balkanize us and break our nation into pieces, which collectively will be much less than the whole. [...] Orisha Land is apparently named in honor of African deities originally worshipped in West Africa and also figuring prominently in religious practices in Brazil and the Caribbean. Orisha Land is under the control of a group calling itself "400 + 1." The group's website makes clear it is dedicated to the creation of a separate Black nation. It also lays out the predictable Marxist positions one would anticipate from such an organization at this point in history. "400 + 1" opposes capitalism, "imperialism" and Israel. It wants to abolish prisons, abolish the police and open the borders. Whether the last means opening the borders to Orisha Land or the United States remains unclear.
Stop the Balkanization of America. The Smithsonian National Museum of African American History and Culture (NMAAHC) had a web page that depicted "whiteness" as including values such as the nuclear family and the Protestant work ethic, as if non-White people lacked similar values before they encountered Caucasians. Japanese workers have a reputation for putting in far more hours than Caucasians, Protestant or otherwise, and the same goes for Asian-American immigrants. Black-majority nations in Africa also have a strong work ethic. The NMAAHC adds the Balkanizing statement, "People of color must always consider their racial identity, whatever the situation, due to the systemic and interpersonal racism that still exists."
Amanda Gorman's Dutch translator pulls out amid uproar she's not black. An award-winning author has pulled out of translating inauguration poet Amanda Gorman's work into Dutch — because of a furious uproar that a black writer was not chosen instead. Gorman, 22, personally chose Marieke Lucas Rijneveld, the youngest winner of the International Booker prize, to translate her collection, "The Hill We Climb," according to her Dutch publisher, Meulenhoff. But the choice sparked intense outrage, with journalist and activist Janice Deul writing in Volkskrant that the translator should be a "spoken-word artist, young, female and unapologetically Black." Deul called Rijneveld, 29, an "incomprehensible choice" whose hiring was a "missed opportunity." "They are white, nonbinary, have no experience in this field, but according to Meulenhoff are still the 'dream translator'?" Deul wrote, using Rijneveld's preferred pronouns.
The Editor says...
Until this moment, I had never heard of Amanda Gorman.
NYC man indicted in seven attacks targeting 'light-skinned women,' prosecutors say. A New York City man accused of attacking seven women targeted his victims based on their skin color, prosecutors said while announcing a 52-count indictment against him. Khari Covington, 29, was arraigned Wednesday [2/24/2021] on charges of assault, burglary and strangulation as hate crimes among other charges. He was arrested on Jan. 5 and remains jailed on $150,000 bail.
With Libraries like These, Who Needs to Burn Books? On January 25, 2021, the American Library Association (ALA) Council reviewed the role of libraries in condemning white supremacy and fascism. Lindsay Cronk, who helped develop a resolution to "condemn white supremacy and fascism as antithetical to library work," believes this work to be "urgent." [...] In effect, people will no longer have access to all books and materials, except for those that thoroughly support radical left-wing, communist agendas. That librarians have committed to a known Marxist group such as BLM is most revealing and shocking. In fact, "a co-founder of BLM's Toronto branch is a young woman named Yusra Khogali, who in late 2015 posted the following message on Facebook: 'Whiteness is not humxness. in fact, white skin is sub-humxn[.] ... White ppl are recessive genetic defects. this is factual. white ppl need white supremacy as a mechanism to protect their survival as a people because all they can do is produce themselves. black ppl simply through their dominant genes can literally wipe out the white race if we had the power to.'" Couple this with the rabid anti-cop sentiment of the BLM leaders, and this is the new face of your once friendly library. You have to hand it to the leftists — they never stop trying to destroy the country. They infiltrate sports, business, and now libraries.
Vermont House features 'devotional' seething with racist hatred against whites. Vermont's House of Representatives opens each session with a "daily devotion." Tuesday morning's presentation (February 16) by Representative Harold "Hal" Colston was an outrageous condemnation of Vermont's history and culture as racist. This abused the very concept of devotion, and Vermonters. [...] Referencing the 1619 Project, Rep. "Hal" launched into an overtly anti-white tirade. Quoting James Baldwin, whom Colston "regard[s] as one of Black America's most prolific prophets," Colston proclaimed (in a state where slavery was never legal, and very few blacks ever resided): ["]What if the Negro was not invented? How would our country have worked without chattel slavery, the exploitation of black and brown people who became the backbone of our capitalistic system? Who would you be? Who would we be? ... Structural racism is the normalization of many dynamics that are historical, cultural, institutional and interpersonal and routinely advantages White people while producing chronic, adverse outcomes for people of color.["] Not all Vermont legislators — let alone citizens — would view this rant as "inclusive" of the Vermonters who died in the Civil War freeing blacks from slavery. This "historical and cultural omission" is suspicious.
Nick Cannon Gets His Job Back After Calling White People 'Savages.' This Is How Real Privilege Works. Nick Cannon and ViacomCBS have reunited and the production of his VH1 series "Wild 'N Out" will resume, following a brief suspension of their relationship following comments Cannon made on his podcast last summer. What provoked the backlash was Cannon's claim that black people can't be anti-Semitic because they "are the Semitic people" and "the true Hebrews." "It's never hate speech, you can't be anti-Semitic when we are the Semitic people," he said. "When we are the same people who they want to be. That's our birthright. We are the true Hebrews." This is what prompted the brief severing of ties with ViacomCBS, and an apology from Cannon. That is all water under the bridge now, apparently, and Cannon's career is back on track. The "true Hebrews" stuff wasn't the only problematic thing he said during that podcast. The even more offensive and racist remarks were never acknowledged by most of the media, or by Cannon himself, or even by ViacomCBS when they initially condemned his statements. Cannon in fact has faced no consequence — not even a temporary consequence — for the rest of his racist diatribe, in which he claimed that white people have a "lack of compassion" because of their melanin deficiency. If that wasn't enough, he also said that white people are "a little less" (inferior to people with darker skin) and that because they don't have "the power of the Sun" (?) they have behaved "out of fear, out of low self-esteem, out of deficiency" and acted "evil," robbing and raping in order to survive. White people, Cannon said, "are closer to animals" and are "the true savages": [...]
Joe Biden''s Choice to Lead the DOJ Civil Rights Unit thinks Blacks are Superior Mentally and Physically Because of Melanin. In 1994, Clarke wrote a letter to The Harvard Crimson in her capacity as the president of the Black Students Association to explain her views on race science. "Please use the following theories and observations to assist you in your search for truth regarding the genetic differences between Blacks and whites [sic]," Clarke wrote. "One: Dr Richard King reveals that the core of the human brain is the 'locus coeruleus,' which is a structure that is Black, because it contains large amounts of neuro-melanin, which is essential for its operation. [Video clip]
Biden Pick For Civil Rights Chief Promoted Racism and Anti-Semitism at Harvard. Kristen Clarke, President-elect Joe Biden's pick to lead the Justice Department's Civil Rights Division, advanced pseudoscientific theories of black racial superiority and organized an event with a notorious anti-Semite as a student at Harvard University. Clarke and a coauthor outlined "the genetic differences between Blacks and whites" in a 1994 letter to the editors of Harvard's student newspaper, which criticized the political scientist Charles Murray's book The Bell Curve. The genetic difference they identify, varying levels of melanin between whites and blacks, accounts for disparate cognitive abilities, physical power, and even spirituality, the pair said. The so-called melanin theory has no basis in science. "Melanin endows Blacks with greater mental, physical and spiritual abilities — something which cannot be measured based on Eurocentric standards," they wrote.
MSNBC: How Do We 'Deprogram' Millions of Racist, Violent Trump Supporters? Nikole Hannah-Jones, of the NYT's 1619 Project, appeared on MSNBC's Morning Joe Tuesday, to join the panel in attacking Senators Josh Hawley and Ted Cruz, as well as the 74 million Americans who voted for President Trump this past election as evil racists akin to the KKK. Panelist Eugene Robinson from The Washington Post even demanded "millions" of Americans needed to be "deprogrammed." The disgusting segment began with co-host Joe Scarborough posing to Hannah Jones that Trump supporters were actually well-educated and wealthy Americans (such as these two Senators), and not blue collar rubes, as the narrative goes. This led to an obnoxious condescending sermon from Hannah Jones: [...] MSNBC's race-baiting, Republican bashing propaganda was paid for by advertisers Allstate, TD Ameritrade, and Sleep Number, whom you can contact at the Conservatives Fight Back page here.
Biden's choice to lead DOJ Civil Rights is an open anti-white racist. On his Monday night show, in addition to commenting on the terrors of a new tech oligarchy in America, Tucker Carlson revealed the shocking truth about Kirsten Clarke, who is Joe Biden's choice to lead the Department of Justice's extremely powerful Civil Rights division. When Clarke was an undergraduate, she wrote such a vile anti-white screen that even the hard-left Harvard Crimson pushed back. In addition, she invited to campus a black speaker whose claim to fame was his Hitlerian anti-Semitism, and showered him with praise. Clarke attending Harvard as an undergrad. Right there, of course, you can see just how oppressed this woman has been.
"Teacher" of the Year, Rodney Robinson, Keynote Speaker for LCPS Teachers/Staff is a Fraudulent Racist. [Apparently Mr. Robinson would rather go to the blackest oral surgeon in town than the best oral surgeon. That's racism.]
Judge won't try Black man in courtroom with white portraits. A Black defendant's right to a fair trial would be harmed if the jury heard the case in a courtroom lined with portraits of white jurists, a northern Virginia judge has ruled. The upcoming trial of Terrance Shipp on charges of eluding police will be held in a courtroom that has no portraits on the wall, said Fairfax County Circuit Court Judge David Bernhard.
He isn't kidding. This isn't satire.
The Votes of Black Americans Should Count Twice. Black votes in this country are worth less than white votes. Joe Biden won the Electoral College because Black voters in Atlanta, Detroit, Milwaukee, and Philadelphia turned out in significant numbers. But even with overwhelming Black support — 94 percent of Detroit voted for Biden! — the outcomes in Georgia, Michigan, Wisconsin, and Pennsylvania were worryingly close. One core problem is the Electoral College. Wyoming, which has just 580,000 residents and is 93 percent white, gets three electors because of its two senators and one representative in the House. By comparison, Georgia's Fifth Congressional District — which includes Atlanta, has 710,000 residents, and is 58 percent Black — has no dedicated electors or senators and can only occasionally overcome the mostly white and conservative votes from elsewhere in the state. This devaluation of Black votes allows our political system to ignore Black lives, and the consequences are devastating.
The Editor says...
Incremental changes made by the left can only go in one direction. If black voters are allowed to vote twice next year, they will never be restricted to a single vote ever again. And as soon as the rest of the country gets used to the idea, the black voters will be allowed to vote three times each. Then four. Then, why not ten? After that, why not allow only blacks to vote?
Michigan State House Stand To The Black National Anthem Before Casting Their Fake Votes For Joe Biden. Democrat electors in Michigan had the 'Black National Anthem' performed ahead of casting their votes for Joe Biden, as state police prevented Republican 'alternate' electors from entering the capitol. Electoral Colleges across the US met on Monday to formally vote for president, following the November 3 election. Biden was declared the winner in Michigan, over objections of President Donald Trump and the GOP, alleging voter fraud and other irregularities. The Democrat electors that convened were told to remain standing for the US national anthem — as well as the "Black National Anthem," Breitbart News reported, showing a segment from the official video feed of the performance. [Video clip]
Here's What Warnock Said When He Praised Farrakhan Back in 2013. Back in 2013, Georgia senatorial candidate Rev. Raphael Warnock praised Louis Farrakhan, the anti-Semitic leader of the Nation of Islam. His response came after a member of the church asked about the role the Nation of Islam has on the Black community and whether the "Black church" was having the same attendance issues that "mainstream white church and synagogues" were having. Although the Nation of Islam has a large Black population, Warnock said their attendance is far smaller than churches and synagogues. "Its voice has been important even for the development of Black theology because it was the Black Muslims who challenged Black preachers and said, 'You're promulgating ... the White man's religion. That's a slave religion. You're telling people to focus on Heaven; meanwhile, they're catching hell,'" Warnock explained. "We've needed the witness of the Nation of Islam, in a real sense, to put a fire under us and keep us honest about the meaning of the proclamation coming from our pulpits."
Nation Of Islam Leader Louis Farrakhan Calls The Vaccine 'Toxic Waste,' Refers To White People As 'Crackers'. Nation of Islam leader Louis Farrakhan advised his followers against coronavirus vaccination in a speech Saturday [12/12/2020], calling the breakthrough vaccine "toxic waste" that would harm the black community. Farrakhan, 87, also sprinkled several anti-white pejoratives throughout his 70-minute speech, referring to white people as "crackers" and "devils." "We are so frightened over this Covid, now they're getting us ready for this vaccine," Farrakhan said at a virtual event for the National Afrikan/Black Leadership Summit. "How could you allow him to stick a needle into you, saying he's helping you?"
Warnock: U.S. Senators 'Gangsters and Thugs' Who Aimed to 'Kill Children'. Georgia Democratic Senate candidate Raphael Warnock described members of the U.S. Senate as "gangsters and thugs" whose votes for a 2017 tax cut exposed their willingness to "kill children." The remarks, which have not previously been reported, may provide another opening for Warnock's Republican opponent, Sen. Kelly Loeffler, who has worked to portray him as a "radical liberal." Warnock, a pastor at Ebenezer Baptist Church in Atlanta, has come under fire for other controversial statements, including his praise for Rev. Jeremiah Wright's [...] speech, his condemnation of Israel, which he likened to apartheid South Africa, and his claim that "America needs to repent for its worship of whiteness."
Black, Brown communities should get first dibs on coronavirus vaccine, minority leaders say. A group of minority leaders gathered Sunday [11/29/2020] to urge members of Congress and Gov. J.B. Pritzker to prioritize the distribution of any coronavirus vaccine to Black and Brown communities hit hard by the pandemic. "We're sick and tired of being sick and tired, and we're asking and demanding that we have a sense of trust by allowing us to be considered to be first when it comes to distribution," Pastor John Harrell, of Proviso Baptist Church in Maywood, told reporters gathered outside the JLM Abundant Life Community Center on the Near West Side. The speakers, who included state Rep. La Shawn Ford, acknowledged that any vaccine would first be doled out to other high-risk groups, like health care professionals, essential workers, those at a higher risk of infection and the elderly.
Black Nationalist Attacked Random White Family w/ Machete. [#1] Black Hebrew Israelites are not Jews, they are a racist and antisemitic hate group that preaches hatred of white people whose members carried out two recent murderous attacks against Jews in New York and New Jersey. They were also responsible for the ugly hate in the Covington incident even as the New York Times and Washington Post defended the racist hate group and whitewashed their ugly track record. [#2] These attacks were made possibly by pressure from Democrats, including Senator Cory Booker and Senator Kamala Harris not to have the FBI monitor "black identity extremists". [#3] The widespread backing for black nationalist groups by governments, corporations, and major non-profits has led to an upsurge in black nationalist activity beyond Black Lives Matter, including harassment of homeowners by Moorish Sovereign Citizens, and this latest Black Hebrew Israelite killing.
Democrats Introduce South African Style Land Confiscation Bill to Give Land To "Black Farmers". On November 19, 2020 [U.S. Senator Cory] Booker released a statement about the bill titled The Justice for Black Farmers Act that plans to establish The Equitable Land Access Service system. This land redistribution system would be led by an Under Secretary of Agriculture for Equitable Land Access. The bill will be formally introduced in the U.S. Senate on November 30th and features co-sponsors such as Senators Elizabeth Warren and Kirsten Gillibrand. Lewis told Red Elephants that "the goals of Booker's legislation aren't all that dissimilar from those of the land expropriation acts enacted by South Africa's ruling ANC government that have accelerated the wanton murder and genocide of white farmers and their families." South Africa has been one of the most notable countries on the planet that has seen its government use institutionalized racism against its White citizens. Additionally, the South African government has turned a blind eye to the systematic killings of Boer farmers by black terrorists over the last decade since Apartheid ended.
Woke media outlet tries to make a funny video about white stereotypes and it's the most racist thing you'll watch today. [Scroll down] For today's New Racism™ you have to have an "oppressor" and "oppressed" class. It's all very complex. But the long and short of it is that it's now physically impossible to be racist against white people. Want to call all white people smelly? Go for it! Want to say that all white people are violent oppressors? Do tell! Want to say that every-single-white-person-that-doesn't-support-your-Marxist-redefinition-of-history-is-literally-equal-to-a-murderer? Let's make a fun video! And that's exactly what the media outlet Cut did when they asked 100 black "folx" the question, "What exactly are white people superior at?" [...] But obviously, people would rightfully lose their ever-loving minds if a bunch of white people made a video just listing racial stereotypes about black people. [...] You can tell by the cheeky music and the answers at the beginning that they were going for a sort of light-hearted comedic take. But the video takes a dark turn fairly quickly.
Racism is alive and well in America. Lately, when it comes to racism, whites are America's new blacks, circa 1900. Cut, a Seattle-based video-maker, is surfing that trend, with a video asking blacks "So what exactly are white people superior at?" The answers aren't cute or funny — they're the 2020 equivalent of accusing blacks of eating watermelons and "shufflin'." Cut isn't some fringe company. It boasts 10.1 million YouTube subscribers. Whether funny or serious, its videos are meant to be hip in a leftist way. [...] In the four years since Obama left office, the left has been busy fomenting the type of hatred America last saw with George Wallace and Orville Faubus in Alabama and Arkansas.
Georgia Senate Candidate Raphael Warnock, Continues To Spew Hateful Bigoted Comments. The list of Georgia Democrat Raphael Warnock's hateful, racist comments continues to grow[.] [...] For those keeping score:
• Warnock defended anti-Semite and anti-American pastor Jeremiah Wright and praised Marxism.
• Warnock's mentor called for the "destruction of everything white" and argued white Christians are "satanic."
• Warnock signed a letter comparing Israel to apartheid South Africa.
• Warnick claimed that "Americans Must 'Repent' for Backing Trump and 'Worship of Whiteness.'
• Warnock called police officers "gangsters and thugs" and "bullies."
• Warnock cozied up to Fidel Castro in 1995.
• Earlier this year, Warnock was accused by his wife of running over her foot with his car after they got into an argument.
• In 2002, Warnock was accused of hindering a police investigation into child abuse.
• Warnock criticized the Second Amendment during sermons.
• He's also an Anti-Semite. Just ask former Democratic New York State Assemblyman Dov Hikand: [Video clip]
Warnock's Wright Stuff. The Reverend Raphael Warnock is working [...] to revive memories of Reverend Jeremiah Wright. Wright is a toxic figure who served as an omen of the future of the Democratic Party. Back in 2008, Wright proved so toxic that Obama implausibly sought to distance himself from Wright with Obama's ridiculous speech on race, another sign of things to come. As a Senate candidate, Warnock needs to distance himself from himself. That should be a task with a higher degree of difficulty than the one Obama pulled off in 2008. The Washington Free Beacon's Alana Goodman is on the Warnock beat.
Black Man Storms Into Shop, Pepper Sprays Chinese Cashier While Yelling About COVID. The Metropolitan Police Department is investigating after a man pepper sprayed a store owner in what is described as a race-motivated assault. The incident happened Tuesday morning [11/10/2020] at Valley Brook Tea at 2101 P Street NW. Police said the suspect yelled at the owner from outside the building, then went inside. [Video clip]
BLM Woman Warns White Women And America, Just Because Biden Won [Doesn't Matter]. In Washington DC, BLM members, the actual black ones, are complaining the white members are starting to take down the BLM signs and murals after Biden's win. What black BLM members don't realize is white liberals use them for political power and nothing else and what the white liberal BLM supporters don't understand is the black factions want to destroy capitalism, the suburbs, and their lives. [Video clip]
Meet Georgia Democrat Rev. Raphael Warnock: 'America Needs to Repent for Its Worship of Whiteness'. Rev. Raphael Warnock, the Democrat candidate for Georgia's U.S. Senate runoff race, said in a speech in 2016 that "America needs to repent for its worship of whiteness." "If it is true that a man who has dominated the news and poisoned the discussion for months needs to repent, then it is doubly true that a nation that can produce such a man and make his vitriol go viral needs to repent," Warnock said in an address at Atlanta's Candler School of Theology right before the 2016 presidential election.
Warnock's Spiritual Mentor Called for the 'Destruction of Everything White'. Georgia Democratic Senate candidate Rev. Raphael Warnock has praised his religious mentor, Dr. James Hal Cone, as a "poignant and powerful voice" of high "spiritual magnitude." Cone, however, was a controversial theologian who argued that white Christians are "satanic" and advocated for the "destruction of everything white" in society. Warnock has described Cone, who served as his academic adviser at the Union Theological Seminary, as his "mentor." The candidate's ties to radical theologians, including Rev. Jeremiah Wright, now threaten to complicate his candidacy in a hotly contested Senate race that could tip the balance of the upper chamber. Cone's divisive rhetoric, and Warnock's subsequent praise for him, may pose new challenges for Warnock, a political unknown until earlier this year.
A Bunch Of Gangstas Threaten And Tell White Trump Supporter To 'Get Out Of Their Hood' In Fort Worth. A pickup truck carrying a Trump flag with a police escort was surrounded by some Fort Worth thugs who threatened the cop and driver to get out of their hood. It is not clear if the truck carrying the Trump flag took a wrong turn. There was a Trump rally as Kamala Harris was visiting the Miller Avenue Government Center. [Video clip]
Black Woman Goes On Unhinged, Racist Rant Towards Whites And Cops And Kansas City Board Meeting. A video of a racist black woman ranting about white people and police at the Kansas City Board of Police Commissioners meeting Tuesday [10/27/2020] has gone viral on social media with 6 million views as of Wednesday evening. In the video, which was posted to Twitter, the woman told the board's members, among other things, that police should stop using Black children as "photo opportunities." "I'm not here begging anything of soulless white folks and self-preserving Black folks," she continues in the video. [Video clip]
The 'Black Problem' in Television. Log onto any Hulu account and a unique feed called Black Stories will populate one of the scrolls. A similar feature appears in Amazon's Prime Video feed, with a scroll for Black Voices presenting a bevy of black-produced, black-directed, and black-acted shows and films. Netflix also cut right to the chase; they had an entire genre created for Black Lives Matter. If black voices are absent or underrepresented in the media, it is hard to tell by looking at every major media presence.
Kamala Harris Denied Black Supremacists Existed, Then They Killed 4 People. At the end of last year, Black Supremacist terrorists opened fire at a Kosher supermarket in Jersey City killing three people. New Jersey Democrat officials initially denied that the Farrakhan supporter who led the attack was motivated by antisemitism even though the killer had left behind a long trail of antisemitic rhetoric, including calling for more attacks on Jews. One Democrat school board member even defended the murder of Jews, and received support from the Hudson County Democratic Black Caucus and a chapter of Sharpton's National Action Network. While some condemned her rhetoric, she continues on as a school board member. Senator Cory Booker briefly interrupted his campaign in Iowa, appeared at a police briefing, and was back on the campaign trail the next day, without meeting with the Jewish community. His statement called it a "tragic" shooting without mentioning antisemitism or black nationalism.
Michelle Obama says Trump's condemnation of violent protests is 'racist'. Former First Lady Michelle Obama delivered a video message to her Twitter followers on Tuesday [10/6/2020] encouraging them to vote for former Vice President Joe Biden for President. While she presented Biden as the best candidate for the job, she took aim at President Donald Trump for creating division in the country and suggested he lied about riots in the country. "They're stoking fears about Black and Brown Americans, lying about how minorities will destroy the suburbs, whipping up violence and intimidation, and they're pinning it all on what's been an overwhelmingly peaceful movement for racial solidarity," Michelle Obama said.
The Editor says...
[#1] If racial solidarity is what you want, can't you achieve it without rioting? [#2] If a white politician said his goal was "racial solidarity," he would be called a racist.
Marquette University mulling plan to implement 'black only' housing in response to student petition. Marquette University is currently exploring ways to implement "black only housing" on its campus following student demands. "Marquette will work toward creating a Black Living Learning Community in a residence hall," campus administrators said to the student body in a statement last month, adding that learning communities "bring together students with common majors or common interests." The school's black student council started a petition, signed by over 1,500 people on Change.org in July, outlining a list of demands, including asking the university to "publicly recognize and apologize for the traumatic events that Black students experience on campus and the part Marquette has played in contributing to the experiences."
Progressives Seek To Make Segregation Great Again. The progressive left touts segregation on college campuses. You have probably already heard of minority students requesting separate dorm facilities and safe spaces. But there is another aspect of college life that the left wants to segregate: Graduations. Virginia Tech University recently started offering ten segregated graduation ceremonies that are separated by race, sexuality, and other identity groups. Students are allowed to participate in the graduation of their choosing. The ceremonies are open to anyone who wishes to attend, but the participants must fall into the right category.
Ohio University considers minorities-only gym: report. Ohio University leaders were reportedly considering the creation of a workout room that would be designated for minority students, although a campus official has since clarified the room would be open to all students. The original suggestion was one of at least three ideas proposed by a campus diversity leader as she and student leaders brainstorm plans to redevelop a portion of largely unused racquetball courts at the public institution.
Black Harvard Students Want Their Own Graduation. Black students at Harvard University are organizing a graduation ceremony of their own this year to recognize the achievements of black students and faculty members some say have been overlooked.
Separate but equal facilities are acceptable again!
Kellogg and Brown University to Offer Segregated Dinners for Black, Muslim Students. Liberal Brown University is set to offer segregated dinners for black and Muslim students on the tail of recent Antifa protests that have turned violent over the last few months. Purporting to offer "racial reconciliation," Brown administrators took a $300,000 grant from the Association of American Colleges and Universities (AAC&U) to "break down racial hierarchies and create a positive narrative about race in the community," the College Fix reported. The money was supplied by donations by liberal organizations such as the W.K. Kellogg Foundation, and Newman's Own Foundation.
Segregation-Loving Ivy League Students Demand Separate-But-Equal Dorms. A gaggle of 17 far-left student groups at Princeton University released a lengthy "solidarity" statement in the campus newspaper which complains about all the racially integrated housing on campus and asks for racially segregated housing. "The events in Charlottesville, Va., have made the presence of neo-Nazism and white nationalism in the United States undeniable," the students group declare in their Daily Princetonian statement seeking separate housing based on skin color. "At a white-serving and male-serving institution like Princeton University — with ties to slavery and racial and gendered exclusion — we must hold our university and each other accountable," the pro-segregation statement says.
University offers segregated housing to shield black students from 'microaggressions'. Segregated housing will now be available to black students at California State University Los Angeles as a means of combating "microaggressions" and "racially insensitive remarks." School officials have honored requests by CSLA's Black Student Union and will offer "housing space delegated for Black students" at the Halisi Scholars Black Living-Learning Community. CSLA spokesman Robert Lopez told education watchdog the College Fix on Tuesday [9/6/2016] via email that its segregated housing will also focus on "academic excellence and learning experiences that are inclusive and non-discriminatory."
UConn building 'black-only' living space to promote scholarship. Faced with alarmingly low graduation rates for black males, the University of Connecticut is trying something it calls bold — and critics call segregation. The school's main campus in Storrs has launched a program slated for fall in which 40 black male undergraduates live together in on-campus housing. Proponents believe the students can draw on their common experiences and help each other make it to commencement. But others cringe at the idea of black-only housing, saying it turns decades of hard-fought racial progress on its head.
The Editor says...
Where's the separate but equal whites-only dorm? Wouldn't white students find it easier to study with no blacks around? Whaaaat? That rationale only works in one direction? This whole idea is an example of "the soft bigotry of low expectations."* In this case it is assumed that blacks can't make it to graduation except under the most favorable conditions.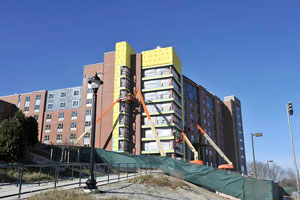 This University Is Building a Black Only Residence. The University of Connecticut has an unusual perspective on diversity. UConn is building a separate residence for black males. They think this racially segregated housing will help with retention and graduation. The university hopes to "make UConn feel like home" and match students with like-minded peers. [...] Dr. Erik Hines, a professor of educational psychology at UConn said black students are graduating at a lower rate "so the University of Connecticut was forward-thinking in bringing a solution to this issue." There is absolutely no common sense in this solution. What if we had an only white residence?
Exactly what one would expect from the KKK:
Left Targets Barrett For Adopting Black Children. [Scroll down] The fact that Amy Barrett has adopted two black kids makes her a "white colonizer," according to Mr. Kendi of BU. But if adopting a black child (two, in Barrett's case) makes Barrett a "white colonizer", whose goal was to have "'civilized' these 'savage' children in the 'superior' ways of White people" — then, quite effectively if unknowingly, Kendi has just accused Madonna, Jane Fonda, Angelina Jolie and Brad Pitt, Charlize Theron, Tom Cruise and Nicole Kidman, Mariska Hargitay, Steven Spielberg and Kate Capshaw, Sandra Bullock and all the rest on The Root's list of the same. To state the obvious — except to Mr. Kendi — not one of the celebs deserves to be attacked like this any more than does Amy Coney Barrett. Suffice to say, unless Kendi or anyone else comes forward with news to the contrary, one can easily believe that all the white celebrities on this list adopted their black kids for the same reason Amy Barrett did — to love them. The real lesson here? In the now budding drive to bork Amy Coney Barrett, nothing is off the table.
Black Woman Goes INSANE, Assaults Old White Man On Train Over Mask, Then Calls All 'Honkies' Racists With Privilege. A black woman absolutely lost her mind on the Q in New York when an elderly man asked her to wear a mask. The woman is seen pushing and shoving the elderly gentleman and cursing him. The man filming tells her to calm down and stop assaulting the elderly man. This is the point the woman goes on a racist rant claiming all 'honkies' stick together while calling everyone else racist. [Video clip]
Boston University professor is urged to resign for calling Amy Coney Barrett a 'white colonizer' who is using her two adopted Haitian children as 'props'. A Boston University professor who said President Trump's Supreme Court nominee was a racist 'white colonizer' for adopting two black children from Haiti and using them as 'props' while 'cutting the biological parents out of the picture' is being urged to resign. The controversial charge was leveled at Judge Amy Coney Barrett on Saturday by Ibram X. Kendi, a professor of history and the director and founder of Boston University's Center for Antiracist Research. 'Some White colonizers "adopted" Black children,' Kendi wrote on Twitter.
The Upside-Down World of the Woke. In this upside-down world of the woke, the social justice warriors claim to be battling racism, but as Candace Owens says, they "claim to see racism everywhere but can't recognize it when it's coming out of their mouths." Here in the real world, it is only too obvious that the woke mobs are battling phantoms from America's past, while they are simultaneously, and aggressively, establishing a new racist status quo.
Black Man Tells White Biker, White People Are Not Welcome In His Part Of Town. A man stopped at a traffic light on his motorcycle was approached by another for some spare change. When the biker says he doesn't have any, the other man tells him 'as a white dude, I'm going to encourage you to go where white people primarily belong'. 'This is not the spot for white people', he continued, 'this California is really not for white people.' [Video clip]
Race Hustler Al Sharpton Singles Out Barrett Children This Way. If you thought liberal journalists and hosts were ugly to Brett Kavanaugh, you haven't seen anything yet. Minutes after Donald Trump finished nominating Judge Amy Coney Barrett to the Supreme Court on Saturday, MSNBC speculated on secret coded messages the President was sending to racists. If that wasn't enough, race hustler Al Sharpton even disgustingly singled out Barrett's children. Using the nominee's two adopted Black children as some sort of prop, Sharpton sneered, "Not to mention, that was the least diverse audience I've ever seen in around announcement like this. I looked around — I was glad her two kids did come out, I couldn't find too many other people of color in that audience."
The Editor says...
Race means everything to a race hustler. Taking an inventory of black faces in a crowd, and then griping about the results on TV, is pathetic and insipid.
Ibram Kendi: 'Too Many White People' Believe They Can't Be Racist if They Adopt Black Children. Ibram X. Kendi, director of Boston University's Center for Antiracist Research, wrote on Saturday [9/26/2020] that white people who adopt black children may be "racist," joining a growing group of Democrats and leftists commenting on Judge Amy Coney Barrett's Haitian son and daughter. Kendi wrote on social media: "Some White colonizers 'adopted" Black children. They 'civilized' these 'savage' children in the 'superior' ways of White people, while using them as props in their lifelong pictures of denial, while cutting the biological parents of these children out of the picture of humanity."
Black-on-black racism:
Women's March Cofounder Calls Kentucky AG a 'Sell-Out Negro'. Women's March co-founder and anti-Semite Tamika Mallory called Kentucky Attorney General Daniel Cameron, the commonwealth's first black attorney general, a "sell-out negro" for not bringing charges against three police officers for the shooting death of Breonna Taylor back in March. Taylor and her boyfriend were the subjects of a narcotics investigation. After police obtained a search warrant for Taylor's apartment, knocked and announced their entry, Taylor's boyfriend starting firing a gun at police officers, striking one officer in the leg. Taylor was killed when police returned fire. In light of the evidence, Attorney General Daniel Cameron announced the three officers would not be charged over Taylor's death.
Womens March Activist Calls Kentucky AG a "Sell Out Negro" For Telling Truth About Death of Breonna Taylor. The racial grievance industry always reacts violently toward anyone who puts their business model and financial efforts at risk. This is the case again today as Women's March co-founder Tamika Mallory says Kentucky AG Daniel Cameron is a "sell-out negro" for telling the truth about the death of Breonna Taylor. [Video clip]
97 Acres. One thing I will grant American blacks: Despite the overwhelming historical evidence to the contrary, they still seem to believe that white people are their biggest threat and that if blacks were simply to separate from white people, they'd be capable of tremendous achievements. Case in point: The American mainstream media, without a hint of skepticism or even a gentle guffaw, glowingly covered the news last week that two overweight black women in Georgia are spearheading an effort that led 19 black families to purchase 97 acres of undeveloped land southeast of Macon to establish a new, all-black city where black people can be free from the whites they claim are constantly terrorizing them and killing them, even though anyone remotely familiar with both interracial and intra-racial violent-crime stats would immediately realize her entire premise is a howling lie.
Black student activists ask for race quotas in admissions. It turns out black student activists at Pitzer College are just as bold as its faculty, who tried to axe its study-abroad program with Israel in the name of the boycott, divestment and sanctions movement. The Black Student Union published an "address" Monday that it framed as "a coherent list of ways" the Claremont Consortium member can help black students succeed. While it claims "this is not a list of demands," the address insists on "immediate change." The most sweeping request may be imposing race quotas in admissions starting with next year's cycle: "In order for Black students to feel more at home at Pitzer, we are calling for aggressive recruitment of Black students to be initiated immediately at Pitzer College. There should be proportional representation of minority students for the 2021-22 academic year and every year following.
Leader Of Afrika Town Coalition Celebrates LA Sheriffs Assassinated, Hope It's Just The Start. Kevin Wharton Price of the Afrika Town Coalition posted this live stream to his Facebook account announcing to his brothers in the Afrika Town Coalition that a short time earlier that two LA Sheriff's Dept Transit Officers were ambushed and shot multiple times, in the head. He then spews a large amount of racist black power hate speech. In another video on this channel, within this playlist, you can see Price lead a group of his brothers as they try to push through security to gain access to St. Francis Hospital and the injured officers within. [Video clip]
Spirit passenger removed from flight after bizarre tirade about white privilege. A passenger was removed from a Spirit flight for being a royal pain — after claiming she is a queen from California during a tirade about white privilege and a trip to the toilet, according to a report. The unidentified black woman got up to use the bathroom at the back of the plane after it landed in Sacramento last week, Fox News reported. A passenger's video captured the woman arguing with a flight attendant who was trying to get to the front of the aircraft. "Don't push me," she says. "Did you see what she did? She put her hands at me. She wants me to go to jail, y'all. See how she's antagonizing me?" The woman, whose mask hangs below her chin, then tells the crew member that she has "white privilege." "It's over with — it's 2020. Wake up, you got a mask on. So you're under the government, too. You're confined and you don't have white privilege anymore," she says.
The Racist Left Resurrects Jim Crow. Unfortunately, the "woke" directing the University of Michigan-Dearborn (UM-D) Center for Social Justice and Inclusion must have slept through segregation's wake. Exposing stories one would be tempted to think were satire, the site Not the Bee revealed the racist Left's new efforts to impose segregation, albeit in this instance "voluntary." According to Harris Rigby, UM-D issued the following separate invitations (and non-invitations) for "twice monthly virtual gatherings called 'cafes'" to students. One group's invitation read: "The Non-POC (People of Color) Café is a space for students that do not identify as persons of color to gather and to discuss their experiences as students on campus and as non-POC in the world."
97 acres and a mule.
19 families buy nearly 97 acres of land in Georgia to create a city safe for Black people. "Welcome to Freedom!" exclaims real estate agent Ashley Scott as she surveys the nearly 97 acres of land that she and a group of 19 Black families purchased in August. "I'm hoping that it will be a thriving safe haven for people of color, for Black families in particular," Scott says. The land sits just East of Macon in rural Wilkinson County, Georgia. Scott and her friend, investor and entrepreneur Renee Walters, didn't initially plan on buying a large plot of land, but they had a vision that was clear — to create a safe space for their Black families.
Blacks Buy Land In Georgia Where They Feel Safe From White People. A movement to create a "safe haven" city for Black families is gaining momentum on social media and in Wilkinson County. That's where 19 families just purchased nearly 100 acres of land. The land, in the town of Toomsboro in rural Wilkinson County, was purchased in August by families now calling themselves the "Freedom Georgia Initiative." [Video clip]
Race-baiting turmoil on airplane caused by woman lambasting 'white privilege'. Black Lives Matter is a Neo-Marxist organization, but there are still millions of Americans who buy into the narrative that it's about fighting systemic racism, police brutality, and income inequality. But even than false narrative is taking a beating with daily examples of Black Lives Matter "activists" invoking racism in an effort to supposedly fight racism. The latest viral video depicts an African-American woman on a plane lambasting, well, everyone around her. The flight attendant wanted to go to her station. The passengers wanted to get their trip going. Everyone wanted her to end her racist rant and stop insulting those around her. She claimed she wanted to go to the bathroom. Nothing was stopping her except her need to express her discontent with a society that was just too white for her liking.
Chilling Footage Shows Liberal 'Trainer' Saying 'All' White People Are 'Racists,' 'Not Human'. A chilling piece of video footage has just resurfaced in which a "trainer" says that "all" white people are "racists." The video is from a presentation that was given by Ashleigh Shackelford, who currently goes by Hunter Ashleigh, a self-described speaker and "trainer." It shows her giving a presentation to a progressive crowd of liberal white people who continue to sit through her talk even as she hurls racist attack after racist attack on them. Shackelford can be seen standing in front of a sign that simply says "All White People Are Racists," and she explains why she put that up in the video. "All white people are racists," Shackelford said. "So, I put this up because I really want any white person in the room to know up front that this is what we're dealing with. That it's not going to be this coddling of white tears. And we're not going to discuss, 'oh, maybe some of us are going to work it out.' No, you're always going to be racist, actually."
Here's one of the "braniacs" we're told we should be listening to. [Video clip]
Armed Black Radical Militia, NFAC, Show Up To Kentucky Derby, Chant BLACK POWER! NFAC, a radical Black militia group, gathered at G.G. Moore Park. They were dressed in all black, guns slung over their shoulders, as they lined up in military formation. Their leader, John Fitzgerald Johnson, who goes by Grandmaster Jay, said they were there to demand action. The group chanted BLACK POWER and had several confrontations with The Angry Viking militia group, although any serious violence was averted. [Video clip]
Blacks Should Choose Their Heroes More Carefully. I can understand why Muhammad Ali is considered a hero. Ali may have been the greatest boxer of all time; however, it is not much of a sport to try to knock out the brains of a man. Ali was a draft dodger, Black Muslim, serial fornicator, and outspoken, rabid segregationist. He told the media, "We don't want to live with the white man; that's all." And concerning interracial marriage: "No intelligent black man or black woman in his or her right black mind wants white boys or white girls comin' to their homes, schools, and churches to marry their black sons and daughter to produce little, pale half-white, green-eyed, blond-headed Negroes." Are the hypocrites in and out of BLM demanding the cities change the streets named for Ali? [...] Muhammad was an incredible athlete; however, he was a very flawed individual with occasional indications of courage and commitment, but not much character.
Loyola University Chicago explores blacks-only freshman housing plan. Loyola University Chicago recently said it continues to contemplate a proposal for a residential community for black students only. The Catholic university on the north side of Chicago released an update on August 28 on a series of initiatives meant to address racial issues on campus. The initiatives stem from 15 demands lodged in June by several student groups, led by the Black Cultural Center, and called "In Support of Black Students."
Twitter Allows Blue-Checked, Black Feminist to Call for Race War Against Whites. Twitter wastes no time claiming that everything conservatives say is "violence" and bans them for it. But it has turned a blind eye to direct calls for violence in support of Black Lives Matter posted by a blue check-marked feminist nicknamed Feminista Jones. The Twitter account calling for open warfare between blacks and whites is maintained by writer Michelle Taylor, a hate speech purveyor who has had her dreck published in a long list of anti-American, left-wing outlets such as Salon, Time, Ebony, and the Washington Post. Taylor has won herself a vaunted "blue checkmark" from Twitter, meaning that Twitter not only verified that her feed is indeed hers, but that they endorse her work. Very few people on the right have ever gotten a blue checkmark, but Twitter hands out that honorific like cheap candy to leftists.
Biden to meet with Blake Sr who appears anti-Semitic, racist, anti-Christian. Joe Biden is set to meet with Jacob Blake's father today. Blake Sr. is a Farrakhan devotée. He is also an anti-Semitic, anti-Christian, white hater. Breitbart linked to tweets and copied memes posted by Blake Sr. over the course of years. What does it say about Biden that he is meeting with him? Blake is the father of the man shot and wounded in Kenosha by a police officer. Blake Sr.'s social media posts, particularly on Facebook, reveal radical political views and extreme racist rhetoric. On Instagram, where Blake Sr. appears to have had a much more limited presence, he posted a video about the Sep. 11, 2001 terror attacks: "Man, I give a fuck about 9/11." He went on to cite the killing of 12-year-old Tamir Rice by police in Cleveland in 2014.
Joe Biden Meets with Blake Family — Including Antisemitic, Racist Father. Former Vice President Joe Biden and his wife Jill met with the family of Jacob Blake Jr. in Milwaukee on Thursday — including Jacob Blake Sr., whose long history of racist, antisemitic, and anti-Christian social media posts was exposed on Wednesday [9/2/2020]. As Breitbart News reported: "Blake Sr.'s social media posts, particularly on Facebook, reveal radical political views and extreme racist rhetoric." Many posts attack Jews with classic antisemitic stereotypes, alleging that they control the media and the economy.
Black NBA player appears to call white player profanities during game, prompting call for his suspension. Los Angeles Clippers forward Montrezl Harrell, who is black, appeared to make a racially-charged comment to white, Slovenian Dallas Mavericks player Luka Doncic on Friday night [8/21/2020]. [...] Outkick columnist Gary Sheffield Jr. wrote in a piece published Saturday that Harrell should be suspended over the alleged comment. [...] "The solution here is simple, even if many won't like it: the NBA has to suspend Montrezl Harrell and send a message that race-based derogatory comments like his on the basketball court won't be tolerated. The NBA has already set this precedent with gay slurs on the court, why not with racial-based insults as well?"
Georgia Shop Requires $20 Deposit Only For White Customers. A vintage clothing shop in Savannah, Georgia has come under fire after they posted a Facebook promotion that stated they would require white customers to pay a $20 refundable deposit when they book an appointment to shop at the store, but they are waiving this fee for "BIPOC" (Black, indigenous, and people of color) customers. Civvies on Broughton, which is known for its elaborate collection of recycled clothing, posted the viral promotion announcing their reopening plans, including their racial guidelines. "As a mostly white staff with white ownership, we do not feel comfortable upholding a digital and financial barrier which could prohibit BIPOC from shopping at our store at this time on top of the limitations already made by online booking," the post read.
Georgia Store Suggests $20 Refundable Deposit For White Customers To Shop There. A vintage-clothing store in Savannah, Georgia, has come under fire for a promotion they posted on Facebook in which they stated they would require white customers to pay a $20 refundable deposit to book an appointment to browse the store while waiving the fee for people of color. Civvies on Broughton wrote, "As a mostly white staff with white ownership, we do not feel comfortable upholding a digital and financial barrier which could prevent BIPOC from shopping at our store at this time on top of the limitations already made by online booking."
Where Are the New Heroes of the Revolution? [Scroll down] The iconic center of the Civil Rights movement might be the Smithsonian's National Museum of African American History and Culture on the Washington Mall. Alas, it just took down a display that by any standard was utterly vile and racist. It claimed "whites" (that is all 240 million apparently herd-like whites) typically demand toxic values like being on time, the Protestant work ethic and good grammar — as if millions of blacks do not find such values key to their success, without considering them "white" at all, but innate to their own history and values.
20 Questions the Woke Can't Answer, Because Thinking Makes Their Brains Hurt. Twenty Questions. Expect zero answers.
• Why are people demonstrating in American cities, burning police stations and throwing bottles at cops commanded by Democratic mayors? What specifically do they want? How do we get them to go home? The cops in George Floyd's case have been in jail for months.
• What exactly do you mean by "systemic racism"? Is it different from what Christians face in the Muslim world, minorities face in China, and ethnic minorities have faced in virtually every society known to man? How?
• Why hold white people to standards you plainly don't hold Chinese or Africans to? Do you think whites are superior?
• Is that why the Smithsonian, and other white-run institutions, are designating things like punctuality, professionalism, rational thought and diligence as part of "white culture"?
• You say that racism is so deeply entrenched in America that to eliminate it we need to uproot our whole culture, history, and political system. That's exactly what the white segregationists warned us in the 1950s. Martin Luther King, and before him Frederick Douglass, vehemently disagreed. Are you happy taking the Klan's side against them? [...]
• Do you want to help solve black Americans' problems, or are you just milking them?
Blacks more racist than Whites, say Americans to Rasmussen. A new poll from Rasmussen Reports finds that Americans, by a majority, see Blacks as more racist than Whites. There's a Black Lives Matter protest message just waiting to happen. This is hardly the line of thought the left would have believed — or that wants believed, for that matter. There's money to be made in victimhood; there are careers — political careers, nonprofit careers, activist careers and more — to be made in racism. "Black people can't be racist," wrote Pambazuka News, an outlet that describes itself as a voice for "freedom and justice."
Special Ed Teacher Being Investigated for Giving 'How-To' Instructions on Killing a White Baby With Your Knee on Facebook. Brian Papin is a special education teacher in the DeKalb County School District. He is being investigated for a comment he made on a viral photo where a "Black Lives Matter" advocate has his knee on the neck of a crying white baby. In the comment, Mr. Papin was giving instruction on how to kill the baby. He said to get "One knee on center of the back one on the neck and lean into it until death."
Ohio man seen kneeling on 2-year-old boy's neck [has been] arrested. An Ohio man seen kneeling on the neck of a 2-year-old boy on social media has been arrested, authorities said Thursday [7/23/2020]. Isaiah Jackson, 20, was booked into jail on a probation violation after the Clark County Sheriff's Office launched an investigation Tuesday into the photo, which depicts a man with his knee on the back of a white child neck's along with a caption, "Blm now mf." A second person is also seen behind the child holding the youngster's hands behind his back. Deputies determined where the incident took place and made contact with Jackson as well as the child and the child's mother, sheriff officials said.
Video: Dad, daughter attacked at Washington Heights deli. A group [of black men] beat a [white] man and his daughter in a Washington Heights deli, knocking the dad out, police said Thursday [7/24/2020]. The 22-year-old daughter was punched, kicked and struck in the head with beer bottles inside the Amsterdam Avenue store on July 7 around 11:15 p.m., officials said. Video shows an attacker open a fridge and grab a beer bottle during the assault. Attackers knocked the 41-year-old dad to the ground where he was kicked repeatedly. The group took a 39-year-old woman's cell phone when she tried to call police. Emergency medical services rushed the dad to the hospital for treatment. His daughter was treated at the scene. [Video clip]
The Editor says...
Dozens if not hundreds of video clips like this one exist, showing multiple blacks pummeling (usually elderly) whites, apparently for no reason other than skin color. That's violent racism at its worst. The reason the video clips are abundant is that convenience stores and gas stations have had to install surveillance cameras and record everything that transpires, 24/7, because of all the violent crime perpetrated by blacks. In areas where surveillance footage isn't available, some of the participants in the mob will gladly record such an event, hoping for internet notoriety. In any event, the obvious descriptions — black and white — will be conspicuously omitted from the news coverage of these event, if there is any mention at all. Naturally, if the colors were reversed, and a group of whites attacked a black man just because he's black, the story will be front-page news for days. But that never happens. Yes, there are racists in America — and most of them are black.
Protester At Black Lives Matter Event: 'The White Man' Is The 'Common Enemy,' 'Get Rid Of Them'. A protester at a Black Lives Matter event in London said over the weekend that "the white man" was the "common enemy" of everyone who believes in leftist intersectionality, and that "we need to get rid of them." The video, originally reported by Breitbart London, shows a man speaking for a couple of minutes about racial issues before launching an anti-Semitic attack on Israel by claiming that they want "to take over everything."
BLM Speaker Says White Men Are The 'Common Enemy', We Must 'Get Rid Of Them, Kill The Rich'. On Sunday [7/19/2020], in London, BLM marched Vauxhall Pleasure Gardens where this speaker gave a speech about, wait for it, SYSTEMATIC RACISM. This speaker obviously didn't get the irony while speaking out against racism while at the same time being venomously racist himself. [Video clip]
We are sleepwalking into segregation. Wokeness has turned the world upside down. Today it is those who think of themselves as anti-racist who are adopting segregationist views. The woke policing of racial boundaries has been going on for some time and in plain sight, though it has faced little challenge. Initially, its most obvious expression in the mainstream was the policing of art and culture. Celebrities and artists were shamed and mocked for the sin of 'cultural appropriation'. The use of supposedly 'black' hairstyles, fashion, food and music by white people (and even certain non-whites) was denounced as a form of cultural theft. Those who strayed beyond their racial boundary were told: 'Stay in your lane.' Now more nebulous ideas about 'whiteness' and 'white culture' have taken root in mainstream discussion and their boundaries are becoming sharper.
This 'anti-racism education' sure looks awfully ... racist. We often hear that what this country needs is an honest conversation about race. Here's a whole lot of "honesty" for you, from an unexpected place: Black people are less likely than white people to be self-reliant. Black people are less likely to emphasize "rational linear" and "quantitative" thinking. They are less likely to think that "hard work is the key to success." They believe in punctuality less, and instant gratification more, than whites do. Black people aren't as likely to believe in a Christian God and more inclined to be tolerant of pagan or polytheistic religions. Given that we are living in the age of cancel culture, I'd better explain what I'm doing lest anyone think I believe this nonsense. All of this stuff — the bigotry, the stereotypes and the outright falsehoods — isn't my view. Nor did I get it from some white supremacist Web site. Nope, it comes from a graphic sourced and linked to by the National Museum of African-American History and Culture.
Maxine Waters stops in traffic to harass LA cops for pulling over a 'brother'. As if police officers don't have enough to worry about these days, in Los Angeles they now have to deal with despicable, attention-seeking Democratic lawmakers interfering with their efforts to do their job. Rep. Maxine Waters, D-Calif., the woman who launched a wave of incidents where Republican officials were accosted in the public by unhinged activists, was captured on video over the weekend pulling her SUV over to monitor a traffic stop by LA police. Her reasoning being clear — because the driver being stopped was a black man. "They stopped a brother, so I stopped to see what they were doing," the lawmaker tells some admirers.
In connection with the article above:
Why didn't they arrest this daffy old bat for jaywalking? That would have been hilarious. [Video clip]
The National Museum of African American History promotes racist claptrap. The National Museum of African-American History is a part of the vast Smithsonian Institution, a group of museums and research centers that taxpayers fund. That's why it was especially shocking to learn that the museum is promoting the worst kind of racial claptrap at its website. The museum's website simultaneously encourages the pernicious notion that there's systemic racism in America, accuses all whites of being racists, and argues that behaviors that are a predicate to American prosperity are inherently white — implying both that blacks lack these laudable behaviors and that blacks are betraying their race if they embrace them. The deeply offensive, taxpayer-supported web page is entitled "Whiteness: Since white people in America hold most of the political, institutional, and economic power, they receive advantages that nonwhite groups do not."
Death of a Nation. "No whites in the Bronx," screams an intimidating 6-foot-6 black BLM leader by the name of Hawk Newsome. "We don't want white people in the Bronx, otherwise we'll burn the place down." This on a Fox TV interview ignored by the [New York] Times, of course, which also ignores the 25% rise in murders and 205 shootings last weekend in New York alone. In response, Mayor de Blasio cuts the police budget by a billion and a half to appease the mob. Mostly white thugs scream, spit, and insult the police in downtown New York while TV networks give them the publicity they crave.
What Black Lives Matter Says About White People. [Scroll down] And then there's Micah Xavier Johnson, a BLM supporter who murdered four policeman and a transit officer in Dallas in 2016 at a BLM rally. Unlike nearly every cop and vigilante who's been accused of racist murder in the past couple generations, Johnson openly stated that he wanted to kill white people. After Rodney King was beaten by the LAPD and his assailants were acquitted, 54 people died in the riots. At last count, at least 25 people have died in the ongoing George Floyd riots. What seems clear about Black Lives Matter at this point are two things: [#1] They only seem to care about black lives when it is politically convenient. [#2] They talk more about killing white people than I've ever heard any white "racist" talk about killing black people. In short, what Black Lives Matter says about white people is that white people don't deserve to live.
BLM Thug Threatens And Harasses School Children On A Field Trip In DC. A group of white school children were threatened and called 'cracker' by a nasty, Black Lives Matter thug while visiting Washington DC during a field trip. [Video clip]
Heavily armed black militia wants US to give them Texas. Grand Master Jay, the self-described leader of the black militia NFAC is advocating for a "new black nation," suggesting that Texas will do just fine, as soon as the Lone Star state can be ceded to them. As seen in a video making the rounds, when asked about the solution to events, Jay had plenty to say about a black ethnostate inside the United States, as a social media user characterized the group's objective. "The solution is very simple," he responded. "We file a declaration of liberation, declaring every African-American descendant of slavery a political prisoner here in the United States, that was affected by the Portuguese slave trade, and after that, the United States then has a choice, either carve us a piece of land out here — we'll take Texas — and let us do our own thing, or don't stop us when we exit this body here and go somewhere where they will give us our own land to build our own nation."
The Editor says...
[#1] I thought that was what Liberia was for. [#2] I think if this group of black supremacists was given the deed to all of Texas tomorrow morning, they'd encounter a great deal of friction, trying to get all the heavily-armed white folks to vacate. Especially those of us who paid a lot of money to buy small parts of the state. It could get messy.
In Racist Screed, NYT's 1619 Project Founder Calls 'White Race' 'Barbaric Devils,' 'Bloodsuckers,' Columbus 'No Different Than Hitler'. In an indication of what was to come, the founder of the New York Times' 1619 Project penned a lengthy racist screed attacking all white people in 1995. Nikole Hannah-Jones, the lead essayist on New York Times Magazine's 1619 Project, wrote a letter to the editor in Notre Dame's The Observer stating that "the white race is the biggest murderer, rapist, pillager, and thief of the modern world."
CHOP Hosts Black-only Event in Park for Juneteenth; White 'Allies' Asked for Security, Money. The radical enclave in Seattle known as the Capitol Hill Occupied Protest (CHOP) will apparently feature a Juneteenth celebration on Friday that will be restricted to black people, while white people are being asked to provide security and donations. Fox News reported Friday that the CHOP, formerly known as the "CHAZ" (for Capitol Hill Autonomous Zone), would be entirely closed to white people.
CHAZ Occupier Suggests 'Rounding Up All the White People' into Work Brigades. A post that appeared on the subreddit for the Seattle 'CHAZ' autonomous zone that has been taken over by left-wing extremists suggests rounding up all the white people and organizing them into forced work brigades. That's right. Some of the very same people protesting against racism and slavery want to enslave people based on their skin color. So progressive! The discussion appears to be focused around identifying potential 'white supremacists' who are trying to infiltrate CHAZ, a 6 block area of downtown Seattle occupied by Antifa and BLM supporters after the police force fled their precinct. The area now seems to have been renamed 'CHOP' after some of the occupiers wanted to send a message to anyone who resisted that their fate would resemble what happened during the French Revolution when adversaries were beheaded.
Merriam-Webster To Change Dictionary Definition of "Racism" to Show Only White People are Racist. The root of the issue here is how to define racism. Racism, obviously, means disliking another race, viewing it as 'bad'. That's a definition that black nationalists and their leftist allies really hate because it raises the possibility that Farrakhan, Sharpton, or Tamika Mallory can be racist. Instead they define racism as a system of oppression so that only people with power can be racist and only white people have power. Therefore Farrakhan can't possibly be racist. This wasn't a fringe idea. Obama was one of the more prominent figures who implicitly championed it The usual tell for someone who is pushing this is their use of "reverse racism" to refer to racism by minorities, all the while insisting that reverse racism doesn't exist. Now in the dumpster fire of 2020, Merriam-Webster will be redefining racism.
White America's Alleged Inner Racist. Your average, decent, non-racist white person doesn't see his place in this country as an entitled, privileged white supremacist where everything he is, owns, and has achieved comes from his privilege to the detriment of the black community. Yet it is because of our white privilege that we just can't see how racist we are. It's hidden in our DNA. As Van Jones despicably said: "Even the most liberal, well-intentioned white person has a [racist] virus in his or her brain that can be activated in an instant." This sounds like a eugenics horse of a different color and should be, but hasn't been, roundly condemned. Are some black people becoming the very racists they claim to abhor? What Jones means is that you might not think you are a racist, and indeed, you might have lived an exemplary non-racist life, but this virus is like shingles, waiting for a stressful moment to explode. If a cop kills a black man during an arrest, he must be racist, as opposed to evil, stupid, mentally ill, or power-hungry. If you explain why you stand during the anthem, your inner racist is doing the talking because, by not kneeling, you are racist. If you don't march, kneel, and submit to the mob, your inner racist is in control. This leaves whites in a place where no matter what is said or done, if the black community doesn't like it or agree with it, we are racists. As for the common refrain that white people "can't possibly know what it is like to be black," it silences any further conversation.
Michelle Obama calls black voters 'our folks' and rebukes them for their 'slap in the face'. In the latest example clarifying that Michelle Obama sees the world through the lens of color was seen in the former first lady's new Netflix documentary, "Becoming." Revisiting a sore subject, Mrs. Obama talks about the pain she feels over black voters not turning out to vote for Hillary Clinton in the same numbers they did for husband Barack Obama, according to The Daily Beast. Touting all the hard work "we" put in to build a winning coalition, Obama called it a "slap in the face."
Court is shown horrifying confession of black man facing death penalty in California over 'race hate' slayings of four people. A man accused of killing four men in California in suspected race hate crimes, told detectives in a recorded interview that he purposely hunted down white people as his victims. A horrifying recording of Kori Ali Muhammad's confession was played in Fresno, California Monday [3/9/2020] as a court tried to determine whether the April 2017 murders warrant the death sentence. He explained on the recording how the killing of motel security guard Carl Williams III, 25, led to the slaying of Zachary Randalls, Mark Gassett, and David Jackson. 'I didn't want to do nothing to law enforcement so I just found some white men to kill,' Muhammad — who is black — told police in a chilling video from shortly after his arrest.
'Let white people die' prof triples down: Whiteness is 'mental and physical terrorism'. Trinity College sociology professor Johnny Williams is the gift that keeps on giving, so to speak. In an end-of-February op-ed in the Hartford Courant, Williams says white people preside over an "oppressive system," and when people of color "refuse to abide" by this system, they're accused of "inciting hatred and violence." The professor is referencing the controversy following comments he made about the shootings of GOP congressman Steve Scalise and others three years ago. Williams wrote that, in whatever predicament you may them, "let [white people] [...] die" ... and to "smile a bit" when it happens.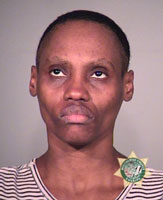 'I hate white people': Woman charged with bias crime in Portland bus stop attack. A woman faces hate crime charges after authorities say she pummeled a mother in front of her young daughter at a North Portland bus stop. Nimo Jire Kalinle, 42, had just exited a No. 4 bus at North Fremont Street and Gantenbein Avenue on Jan. 19 when she started slugging Janae Jordan in the face repeatedly, court records allege. During the attack, Jordan, who was with her husband and child, asked why the woman was targeting her. "It's because you're white and I hate white people," Kalinle, who is black, told Jordan, a probable cause affidavit alleges.
Twitter Thread of White People "Getting [Beaten] For Black History Month" Receives Over 335,000 Likes. The thread features white people being violently attacked. In some cases, the confrontations are provoked by allegations of racism but other examples just appear to be random fights.
Student about Multicultural building: 'Frankly there is just too many white people in here'. A college student at the University of Virginia says there are too many white people in their new multicultural building. She wants white people to know there are other places on campus they can go and to be mindful that the MSC, Multicultural Student Center, is for people of color and that people of color might feel uncomfortable around too many white folks.
Univ student announces 'too many white people' in Multicultural center, calm heads call for 'teachable moment'. Racism is alive and well at the University of Virginia. But because it's anti-white racism in particular that's apparently been breeding at the increasingly far-left university, you ought to expect to hear zero about it from the mainstream establishment press. It turns out that the university contains a Multicultural Student Center that's designed to serve as "a student-centered, collaborative space that supports underrepresented and marginalized communities, while cultivating the holistic empowerment of all students." And apparently, underrepresented and marginalized communities don't include white people, as the following stunning video footage clearly demonstrates: [Video clip]
Some Racist Brothers From Around The Block Harass Asian Market Owners. [Video clip]
Black Woman Attacks Asian Because He Doesn't 'Belong' At MLK Parade. [Video clip]
Black Anti-Semitism. There have been a spate of attacks on Jews in recent weeks. The two most news-worthy took place in Jersey City, New Jersey, and Monsey, New York. In the first, a couple of blacks opened fire in a Jewish cemetery and moved on to a kosher supermarket, killing four. In the second, a black man named Grafton Thomas broke into a home where a rabbi was celebrating Chanukah with friends and family. Five Jews were attacked with a machete. In Jersey City, the criminals were members of the Black Hebrew Israelites. It seems uncertain if Mr. Thomas was also a member. Apparently, there are many different sects and sub-groups under the heading of Black Hebrew Israelism, including the Commandment Keepers, the Church of the Living God and the Israelite School of Universal Practical Knowledge. There are at least a dozen of these sub-groups, which seems like an awful lot, since their overall membership can't be more than a hundred thousand. The rumor is they are not all black supremacists and virulently anti-white, but it's safe to say that most are.
Fanning the Flames of Black Anti-Semitism. The Jerusalem Post reported on New Year's Day, 2020, that two black women shoved a 22-year old Hasidic Jewish man and yelled "F--- you Jew" and added, "I will kill you." That occurred in the Williamsburg section of Brooklyn, NY. On December 24, 2019, the New York City Police Department released a video showing a group of black teenagers assaulting a 23-year old Hasidic Jewish man in Brooklyn. A few days earlier, a 34-year old black woman named Tiffany Harris attacked three Jewish women in front of their young children in Brooklyn. The 34-year old woman admitted to the police, "yes, I slapped them. I cursed them. I said F--- you Jews." She was released shortly after being arrested. More violent and deadly assaults on Jews took place on December 10, 2019, in a Jersey City Kosher supermarket, where three people were murdered by black racist antisemites. On the seventh day of Chanukah, 2019, a black anti-Semite with a machete cut down and severely injured five Hasidic Jews at a home of a Chabad rabbi, in Monsey, New York. Last month, a young Israeli exchange student was verbally assaulted and threatened on a busy New York subway, and once again, the perpetrator was a black man. The police stood by doing nothing.
Can Anti-Semitic Attacks In New York Be Traced To The Nation Of Islam? The media finally seems to be paying attention to the wave of anti-Semitic attacks in the New York area, after the sheer number and violence of those attacks peaked last month. But while the media is beginning to acknowledge a pattern it hasn't been willing to speculate about the source of the problem. On the contrary, a piece published Monday at Haaretz made a sustained argument that we just don't have enough data at this point to draw conclusions: [...] Don't draw conclusions because we don't know enough. That's generally good advice but it strikes me that we don't see the media hesitate much when the attacker can be linked with white supremacy. In that case, the cause and possible solutions become fodder for days.
Inside the secretive Black Hebrew Israelite sect of Harlem, linked to Monsey stabber. [Scroll down] The Black Hebrew Israelites are a secretive bunch. When I mentioned to my relative that I was going to write a story about them, and wanted to interview her, she panicked, worried that I would portray members of the group as evil. She said she needed to check with the elders of the church before she would be allowed to speak to me. Toward the end of the Harlem service, one of the high priests emphasized that the church was there to help with any emotional issues. Maybe he was worried about the bad publicity associated with the religion. The church is considered a hate group by the Southern Poverty Law Center and the Anti-Defamation League.
Teacher Allegedly Displays Graphic Saying Confederate Flag Means 'You Intend To Marry Your Sister'. A Georgia teacher allegedly showed a Powerpoint image of a Confederate flag to the teacher's classroom accompanied by a caption reading, "A sticker you put on the back of your pickup truck to announce that you intend to marry your sister. Think of it like a white trash 'Save the Date' card." That teacher has been placed on administrative leave.
The Editor says...
The teacher is probably black, but somehow the news reports don't mention that aspect. Who else would be so upset about a confederate flag? Who else would make disparaging remarks about "white trash" in the classroom?
Tlaib Insists It's Not Racist To Say White People Can't Be Police Analysts. Critics from across the political spectrum are wary of the Detroit Police Department's (DPD) use of facial recognition software to curb violent crime. Their concerns range from whether the technology violates the First, Fourth and Fourteenth Amendments, if and by what factor a largely unmonitored surveillance system successfully deters crime, and the known shortcomings in facial detection algorithms' ability to identify the faces of African-American people, particularly women. When freshman Rep. Rashida Tlaib, D-Mich., who represents portions of Detroit, visited the DPD's Real Time Crime Center, she cited a different concern. "Analysts need to be African Americans," Tlaib told Detroit's police chief, James Craig. "Not people that are not. I think non-African Americans think African Americans all look the same." From a woman who has been quick to accuse opponents of racism, the remarks were shocking. Even more unbelievable was Tlaib's Friday Detroit News op-ed, in which she alleged her words "weren't racist."
Rashida Tlaib, in contentious tour, tells Detroit police chief to hire only black analysts for facial recognition program. Democratic Rep. Rashida Tlaib told Detroit's chief of police that he should hire only black people as analysts to run their facial recognition software because, she claimed, non-black people think they all look alike. The suggestion came Monday as Chief James Craig gave Tlaib a tour of the Real Time Crime Center, where the department uses facial recognition technology to find suspects. Craig was showing Tlaib how the software works, and how analysts use it to identify and locate individuals. But the tour quickly turned contentious as the freshman Michigan congresswoman made repeated requests that were shot down by the chief.
The Lies of the 1619 Project. First, it's hard to take its claims seriously when its creators and contributors are privileged blacks holding exalted positions in journalism, the media, and academia owned and controlled largely by whites. The Project's creator, Nikole Hannah-Jones, is a black reporter employed by the white-owned New York Times. She holds a 2017 fellowship with the MacArthur Foundation, which was founded and endowed by a white man, in which she received a $625,000 no-strings-attached grant. She's doing pretty well as a black woman in what she claims is a white, racist America. And, ironically, even though she condemns white America for its alleged systematic discrimination against blacks, she demanded that whites be excluded from the Project.
Taxpayers Fund Screening Of Movie "Why Don't We Murder More White People?". The video assumes that white people are a kind of plague; the only question is what to do about them. Some of the speakers do not call for violence, but they never say killing whites would be immoral.
FBI Ranks 'Black Identity Extremists' Bigger Threat Than Al Qaeda, White Supremacists: Leaked Documents. Leaked FBI documents indicate "black identity extremists" and animal rights activists are among the agency's top counterterrorism priorities under President Donald Trump. The FBI's priority list documents, obtained by The Young Turks Thursday [8/8/2019], lay out the Bureau's 2018 fiscal year focal points in counterterrorism, cyber crime and counterintelligence. The 2018-19 "Threat Guidance" documents describe black identity extremists (BIEs) as those who "use force or violence in violation of criminal law in response to perceived racism and injustice in American society."
CNN eyes all-black panel show. CNN is fast-tracking an all-black panel show, Page Six has exclusively learned. We're told the cable network hopes to hire regular CNN contributors April Ryan, Andrew Gillum, Angela Rye and Bakari Sellers as panelists for a brand-new show. The plan was kicked into high gear following the positive response the group received after appearing on the network's morning show, "New Day With Alisyn Camerota and John Berman" during the Democratic debates last week.
Ilhan Omar Claims White Men 'Cause Most Of The Deaths' In America. She's Wrong. Imbecilic bigot Rep. Ilhan Omar (D-MN) claimed in a recently resurfaced interview on Qatari propaganda network Al Jazeera that Americans should be "fearful" of white men who are "causing most of the deaths within this country." These racist and blatantly false comments came in response to a question about Islamophobia. The interviewer asked if Islamophobia might be the result of a reasonable fear people have about Islamic terrorism. Omar could have responded that we shouldn't fear anyone based on race, ethnicity, or religion, and that each person should be judged according to his or her own merits — but instead, she took the opportunity to fear monger about the dreaded white man.
Ilhan Omar's Racism. There are any number of reasonable ways she could have answered this question posed to her in 2018 on Al Jazeera, during her race for Congress. She chose to do it by blaming white men. [Video clip]
Omar - her racism means she would not like me very much. Ilhan Omar does not like white people. Her dislike, like any other brand of racism, is visceral. She seems not to understand that white is a color, too. Based on the photos I have seen of her, she cares as little for generic white women as she does for white people in general. Do a Google Image search. In hundreds of photos, she appears with few white women. Nancy Pelosi. A few trans women/people in drag. But not many pictures with women like me. Middle class, Midwestern-born women.
Detroit Music Festival Reverses Course, Won't Charge White People More for Tickets. After facing a serious backlash, a popular Detroit music festival has dropped its controversial plan to charge white concertgoers twice as much as people of color. [...] Additionally, the ticketing website EventBrite made it clear the festival would not be able to continue using its website if this race-based pricing policy remained. The revisions provided white people the choice of opting-in to pay more.
Music festival will no longer charge white people more for tickets. A Detroit music festival has dropped its controversial plan to charge white concertgoers twice as much as people of color — saying it was for the "safety of the community" following a furious backlash. The AfroFuture Fest sparked outrage with its ticketing model for the Aug. 3 event that saw people of color paying a maximum of $20 compared to $40 for "Non-POC" tickets.
Whites need not apply.
Kamala Harris proposes $100 billion plan for black homeownership. Kamala Harris, calling on the nation to "deal with the racial wealth gap," on Saturday [7/6/2019] proposed a $100 billion federal program to help black people buy homes. The California senator said the plan, which would provide down payment and closing cost assistance of up to $25,000 to people renting or living in historically red-lined communities, would help some 4 million home-buyers.
This guy might run for Congress. This news item is from November 9, 2015:

Principal says standardized testing is 'modern-day slavery'. In an online rant, a Bronx public school principal has likened standardized testing to slavery, redlining and crack cocaine in damaging the lives of minorities. "Public school high-stakes standardized testing is a form of modern-day slavery, and it is designed to continue the proliferation of inequality," Cornerstone Academy for Social Action Middle School Principal Jamaal Bowman says in an Aug. 31 blog entry titled "The Tyranny of Standardized Testing." "America was born of horror for black people and that horror continues today for brown and poor people as well. Slavery, Jim Crow, redlining, crack cocaine and now standardized testing were all sanctioned by the American government. All designed to destroy the mind, body and soul of black and brown people."
Multiculturalism Is a Nation Killer. In the name of multiculturalism, schools have segregated dormitories, student unions, and even graduations. But imagine if whites wanted to segregate the student union, to have white-only dormitories and graduations? The virtue signalers would descend on the campus in outrage.
Spate of Antisemitic Attacks in US and The Antisemitism Most Won't Dare Talk About. In the past year or so, there have been a spate of antisemitic attacks in the US, especially NYC. [Numerous video clips] Do you notice a pattern with these attacks I have highlighted? Without putting too fine a point on it, the perpetrators have all been African Americans. And it is no coincidence. This uptick in Black attacks on Jews coincides with an escalation in the rhetoric of prominent activists in the intersectionality movement. Activists like Linda Sarsour who compares "Zionists" to "White supremacists[.]"
Former Democratic Congressional Candidate Saira Rao Says She Hates White People and America. A former Democratic congressional candidate attacked white people and the American flag in a series of angry tweets Sunday [6/2/2019]. Saira Rao, who ran for Congress in Colorado's first district last year, blamed white people for making her life "miserable," and said that she can't stand the sight of the American flag.
Former "Justice Democrats" Backed Candidate Publicly Proclaims To Hate White People. The "Justice Democrats," made famous by its involvement with Rep. Alexandria Ocasio-Cortez and far-left candidates, at one point brought a young woman forward to run for office in Colorado, and now the failed candidate is telling people on Twitter just how much she hates white people. Former Democratic congressional candidate Saira Rao seemed to have a bit of a meltdown on Twitter and made it clear that the sight of the American flag makes her sick.
Critical Race Theory is destroying our country. Critical Race Theory holds that American society is irredeemably racist in favor of the white majority. The thinking is that in a racially oppressive society, though you may also have in common with another your sex, your likes or dislikes, your religion, your political ideas, even your disposition, ethnic commonality or skin color matters beyond anything else. For this reason, only someone of your ethnicity can ever really understand you or grasp your deep-down motives for your actions. [...] The idea is that the oppression makes things happen on its own because it so overwhelms everything else, and justice needs to take this into account in determining guilt. This is how people arrive at the notion that blacks can't be racist or, indeed, guilty of much of anything.
Ilhan Omar: 'This Is Not Going to Be the Country of White People'. Black Lives Matter and other anti-Trump groups held a rally on the grounds of the Capitol on Tuesday [4/30/2019] to call for President Donald Trump to be censured for what he said about Rep. Ilhan Omar's (D-MN) controversial statement that "somebody did something" on 9-11. People chanted "Hands off Ilhan" and in a series of speeches blamed the president and Republicans for the rise of "white supremacy masked as white nationalism." Omar spoke at the event in praise of her homeland of Somalia and said the president and his Party are responsible for recent attacks on synagogues and mosques.
The Editor says...
You were elected to represent Americans in the United States Congress. If you like Somalia so much, go back to Somalia.
University hosts no-whites-allowed faculty and staff listening sessions — to promote inclusivity. Wake Forest University is hosting a series of "listening sessions" for faculty and staff of color that aim to advance inclusion efforts on campus. The listening sessions come amid ongoing racial tensions on campus, including a protest Monday [4/29/2019] at which some students decried the "white supremacy" that allegedly runs rampant at the private, North Carolina institution.
Trinity College defends professor's 'whiteness is terrorism' message. Trinity College professor Johnny Eric Williams is capturing headlines once again for proposing "whiteness is terrorism" on Twitter. The Hartford, Connecticut, sociology professor who called white people "inhuman a-holes" who need to "die" following a shooting attack on congressional Republicans now says "whiteness is terrorism." School officials, as they did for years, are standing by the professor.
Only black reporters allowed in Georgia mayoral race event. Race was front and center on Wednesday night during a meeting coordinated to garner support for just one black candidate in Savannah's mayoral election. With signs stating "Black press only" on the doors of the church where the meeting was held, white reporters were barred from entry, while black reporters for at least two television stations were permitted inside. The event was coordinated by the Rev. Clarence Teddy Williams, owner of the consulting firm, The Trigon Group, who declined to discuss the entry policy.
White Reporters Excluded from Georgia Mayoral Event for Black Politicians. White members of the press were barred from entering the Bolton Street Baptist Church for a community event highlighting black mayoral candidates in Savannah, Georgia. The sign on the church door was anything but subtle: "No media (T.V. Radio, etc.) Black Press Only!" All white reporters were prevented from entering the premises, while black reporters from two television stations, as well as the publisher of the Savannah Tribune newspaper, were permitted.
Sarah Lawrence College "students of color" protesters issue 9-pages of demands, target conservative professor. [Samuel] Abrams is under attack again by the campus social justice warriors. There is a building sit-in/takeover going on at Sarah Lawrence by a coalition calling itself "the Diaspora Coalition" — an apparent reference to the African diaspora. As part of the building takeover, the group has issued a 9-page list of demands [...] reminiscent of demand lists that were the rage a couple of years ago at places like Oberlin College. The demand list reportedly was signed by 140 students.
Black Journalists Group Calls for 'Civil Rights Audit' of CNN Over Lack of Black Executives. On March 5, the National Association of Black Journalists (NABJ) — "the largest organization of journalists of color in the nation" — noted the absence of any black top executives on the news side at cable news giant CNN and placed the outlet on a "special media monitoring list." The NABJ also called for a "civil rights audit" of CNN that "examines the company's hiring, promotion and compensation practices involving black employees."
5 House Democrats took $60,000 trip to South Africa for Beyoncé concert, records show. Five members of the Congressional Black Caucus took a $60,000 trip to see Beyoncé and other stars perform in concert in South Africa late last year, according to congressional disclosure records. The lawmakers were U.S. Reps. Gregory Meeks of New York, Barbara Lee of California, Bobby Rush of Illinois, Terri Sewell of Alabama and Hank Johnson of Georgia, according to the data.
Yale editor chillingly urges fellow Yalies to act as a 'Stasi' to monitor white males. At the Yale Daily News, East Germany had nothing on the paper's opinion editor, Isis Davis-Marks. [...] She's urging her fellow students to follow white males around, monitor them, spy on them, screenshot them, and document everything they do, in the hopes of ruining their careers at some point 30 years down the line. If she knew anything about the history of socialism or communism, which, to make charitable assumptions, she doesn't, she's in fact calling for a Stasi-like atmosphere, as seen in The Lives of Others, all because she was so inspired by the Brett Kavanaugh hearings, with the Senate Democrats' last desperate tactic of bringing up false stories dating from college as a means of sinking Kavanaugh's Supreme Court nomination.
College Newspaper Says 'White Boys' Should Not Be 'Allowed To Talk'. A blatantly racist opinion piece penned by a Pennsylvania college student says "white boys" should not "be allowed to talk." Leda Fisher, a senior and self-identified "black girl" at Dickinson College, whines about "white boys" in her higher education years "incessantly" speaking about issues and sharing their opinions, in a piece titled, "Should White Boys Still Be Allowed to Talk?" The piece was published on Thursday [2/7/2019] in the student newspaper, The Dickinsonian. School administration addressed the severe backlash to the openly racist piece on Friday in an email underscoring their position to uphold free speech and condemned prejudice.
Farrakhan Says God Wants Black People To Have Their Own State. The Pastor of Putrid posted a short video on his Instagram account clipped from a 2015 interview on the Rock Newman radio show where he claims that God wants to segregate African Americans and Caucasians into separate American States.
Who Are The Black Israelites? The Black Israelites are the group of black men who intimidated the Covington Catholic high school boys during the MAGA hat debacle at the March for Life in Washington, D.C. They were shown on the extended footage calling them derogatory names such as "faggots," "crackers" and "incest babies." [...] They're also against interracial relationships and have controversial views on Jesus, complex geopolitical economics, parenting and Christmas.
Who are the Black Hebrew Israelites, the religious group in the viral confrontation at the Lincoln Memorial? The Black Hebrew Israelites — sometimes called "Black Jews" "Black Hebrews" and "Hebrew Israelites," according to Vox — are a controversial offshoot of an American religious movement known as Black Israelism, The Washington Post reported. The movement dates back to the 18th century, if not before. More specifically, the movement is "rooted in Black Judaism," according to the Southern Poverty Law Center, which noted the Black Judaism doctrine states "when the Kingdom of Israel was destroyed, the Israelites were first scattered across the African continent and then selectively targeted by enemy African tribes who captured and sold them to European slave traders for bondage in the New World." The principles of the Black Hebrew Israelites vary: the group does not appear to have an official creed. In fact, Lewis Gordon, a professor of Africana philosophy at the University of Connecticut, told The Philadelphia Inquirer some sects within the movement "identify as Jews, as Christians, and as neither."
New Congresswoman Omar sides with black hate group that sparked the Covington controversy. A fringe religious zealot who calls himself "Chief Ephraim Israel" of the House of Israel, is claiming he was the person most responsible for the controversial incident between a group of Catholic high school boys and a Native American activist. "The word of G od — it sparked it all," the man told the New York Post. With the media whipping the nation into a frenzy over the alleged disrespectful and racist actions of the students, never mind that most got the story completely wrong, a se parate incident involving a group of black men, who identify as Hebrew Israelites, got little attention. Video would slowly surface of the religious fanatics taunting both the students from Covington Catholic High School and the participants of a nearby Indigenous Peoples Rally with disparaging and vulgar language.
University of Georgia TA: 'Some white people may have to die' for blacks to advance. A University of Georgia teaching assistant who routinely attacks the concept of "whiteness" on social media took it a step further Wednesday when he declared that "some white people may have to die" in order for black people to advance. "Some white people may have to die for black communities to be made whole in this struggle to advance to freedom," UGA philosophy TA and Ph.D. student Irami Osei-Frimpong wrote in a now-deleted comment on the Overheard at UGA Facebook page, Campus Reform reported. Mr. Osei-Frimpong doubled down on the comment Friday morning on his own Facebook page, writing, "I'm just saying that America is set up to create functional White supremacists, and they have an attachment to it that's not particularly moral. I wouldn't be surprised if White people have to die before Black Americans can live in freedom."
Georgia TA: 'Some white people may have to die...'. A University of Georgia (UGA) teaching assistant wrote Wednesday [1/16/2019] on Facebook that "some white people may have to die for black communities to be made whole in this struggle to advance to freedom." He added that to suggest otherwise is "ahistorical and dangerously naive." UGA philosophy TA Irami Osei-Frimpong made the comment during a conversation on the Overheard at UGA Facebook page. The comment has since been deleted.
Maxine Waters meets with CBS News representatives over lack of black 2020 reporters. Rep. Maxine Waters (D-Calif.) met with representatives from CBS News to discuss the ongoing controversy over the network's lack of black reporters slated to cover the 2020 presidential race. [...] "CBS admitted they had a lot of work to do & committed to including Blacks on their 2020 election team & all other teams. True diversity is the inclusion of ALL. I won't let them off the hook!" Waters tweeted Tuesday night [1/15/2019]. The California Democrat had earlier sent a tweet panning the network for its lack of diversity in its campaign team.
CNN Analyst Accuses Fox News Contributor of Benefiting From 'White Privilege' (He's Black). "How do I have the privilege of white privilege?" Webb asked. "David, by virtue of being a white male, you have white privilege, which is a whole long conversation I don't have time to get into," Martin answered. "Areva, I hate to break it to you, but you should have been better prepped, I'm black," Webb said. "Okay, then I stand corrected," Martin responded. Webb then called out Martin for appealing to white privilege in response to his argument. "See, you went to white privilege. This is the falsehood in this. You went immediately with an assumption. Your people obviously, or you, didn't look. You're talking to a black man," Webb said.
CNN legal analyst Areva Martin accuses David Webb of 'white privilege' before learning he's black. It was a rough day for author and CNN legal analyst Areva Martin on Tuesday. Martin accused Sirius XM radio and Fox Nation host David Webb of "white privilege" during a segment on a radio program before he broke the news. "Areva, I hate to break it to you, but you should've been better prepped. I'm black," Webb said.
CNN legal analyst Areva Martin accuses David Webb of 'white privilege' before learning he's black. It was a rough day for author and CNN legal analyst Areva Martin on Tuesday. Martin accused Sirius XM radio and Fox Nation host David Webb of "white privilege" during a segment on a radio program before he broke the news. "Areva, I hate to break it to you, but you should've been better prepped. I'm black," Webb said.
The Editor says...
Suddenly Mr. Webb's opinions had merit, because he was black. Ms. Martin apparently assumed up to that point that everything he said was wrong, because she thought he was black. That's bigotry.
Black lives matter, until they're ended by black people. On December 30, seven-year-old Jazmine Barnes was killed in a brazen drive-by shooting in Houston while in her family car, driven by her mother. Barnes's teenage sister provided the sole description of the shooter to media and police: 'He was white and had blue eyes.' In interviews, the family expressed fears that they had been targeted because of their race. The response was immediate: national media, celebrities, politicians, and activists launched a crusade to find the racist white killer. [...] The public outcry had an impact. Over the weekend, Harris County police announced a major breakthrough in the case: two men had been arrested — one charged — on suspicion of murder. Yet neither have blue eyes, nor white skin. Both are black. Whereas the family believed they were victims of a hate crime, suspect Eric Black Jr. admitted before investigators that mistaken identity was to blame. What's more, in the wake of this surprising turn of events, those who made the loudest cries for justice became conspicuously quiet. [...] Thus with black suspects in custody and the 'white-on-black crime' aspect gone, there's nothing left to care about — leaving public interest to quickly evaporate.
Mother of Jazmine Barnes Lied to Police — Knew the Killers were Black Men, Killer Was Online Friend. Texas authorities arrested and charged a man in the fatal shooting of 7-year-old girl Jazmine Barnes, whose death captured national attention and sparked a manhunt for the killer. The original reports from the family who witnessed the shooting death of Jasmine described the shooter as a white male in his 30s. Trans black activist Shaun King offered a $100,000 reward for the arrest of the shooter.
Black Gangbangers, Not White Guy, Killed 7-Year-Old Jazmine, Media Will Now Disappear. When a 7- year old girl named Jazmine Barnes was shot and killed two weeks ago, celebrities and media jumped on it as a racist hate crime by a blue-eyed white man based solely on an ID from a distraught mother and her three children. They tweeted nonstop that the shooter was a white male with blue eyes in a red truck and it was a hate crime. [...] But then it turned out the killers were two black guys in a grey car. The white man in the red truck passed by after the shooting. The story will now die.
Activists Pushed False Racism Narrative for Jazmine Barnes Shooting in Houston. Activists in Houston and around the nation pushed a theory that the shooting of a 7-year-old girl was racially motivated until two black men were arrested for allegedly committing the crime. The theory stemmed from a description of the suspect as a white male. A sketch of the suspect was released in early January depicting a thin Caucasian man with light colored eyes. Activists claimed, without evidence, that the perpetrator shot the young girl because of racial animus. Civil rights activist Shaun King was among those pushing the narrative. He even posted a picture of a man who was arrested in Houston recently, saying he believed that man could be the killer. A photo of the man shows a convincing resemblance to the sketch. King has not apologized for identifying the wrong person by name or broadcasting a picture of the man to his over-one-million followers on Twitter. The family of Barnes and the local chapter of Black Lives Matter also claimed the shooting was driven by racism, a claim echoed by officials without evidence, including U.S. Rep. Sheila Jackson Lee (D-Texas) during a rally on Saturday [1/5/2019].
LeBron James says 'Jewish money' Instagram post was supposed to be a 'compliment'. NBA star LeBron James found himself in hot water over the weekend after sharing song lyrics about "Jewish money" with nearly 46 million Instagram followers. The three-time NBA champion told ESPN on Sunday that quoting hip-hop artist 21 Savage's "ASMR" on his social-media feed was supposed to be a "compliment." "We been getting that Jewish money, Everything is Kosher," the Los Angeles Lakers forward originally posted.
Government Pays Nation of Islam to Proselytize in Prisons. It would be nice if the federal government would pile up our money in a giant mountain and set it on fire. Or at least, it would be an improvement over using it to pay Nation of Islam goons to radicalized prison inmates with their vociferously hostile ideology. [...] Even regular Muslims are less antagonistic than the Nation of Islam variety. Farrakhan et al. hate us not only for being infidels, but explicitly also for being white. Nation of Islamaniac Verbon Muhammad of Monroe, Louisiana, whom our government gave over $60,000 to provide "religious services," confirms, "We don't allow white people in our meetings, period."
A Cold Winter for White Women. [Scroll down] Enter Jada Pinkett Smith, the outspoken racial critic who, just days ago, freely admitted that she just doesn't like white women in general. [...] Smith boycotted the Oscars because it was too white for her. Chris Rock said at the 2016 Academy Awards, "I'm here at the Academy Awards, otherwise known as the White People's Choice Awards," in a nod to Smith's angst over the lack of diversity in Hollywood. Another minority heavy hitter is Oprah, who only endorses political candidates who are black, such as former President Obama and her recent bid to get Stacey Abrams elected as Georgia's next governor. Oprah has also said that old white people just need to die and that she was a victim of racism when a store clerk wouldn't show her an expensive handbag.
Don Lemon: 'Biggest Terror Threat Is White Men' 'Radicalized to the Right'. The true threat to this country's stability is not one ethnicity or people group, CNN host Don Lemon lectured at the end of Chris Cuomo's show Monday night [10/29/2018], before contradicting himself by stating that white conservative men are actually the biggest terror threat America faces.
CNN's Don Lemon: 'Biggest terror threat in this country is white men'. CNN anchor Don Lemon said Tuesday [10/30/2018] that the biggest threat in America is far-right radicalized white men. Lemon made the comment during the hand-off to his evening show, discussing the impending arrival of thousands of migrants at the U.S.-Mexico border. "We have to stop demonizing people and realize the biggest terror threat in this country is white men, most of them radicalized to the right, and we have to start doing something about them," Lemon said. "There is no travel ban on them... there is no white guy ban."
Down the Memory Hole. Gavin Long is the black separatist who murdered three police officers and wounded three others in the wake of protests of the police shooting of Alton Sterling in 2016. Micah Johnson is another black man who murdered five Dallas police officers and wounded nine others, also in the wake of protests over the death of Alton Sterling in 2016. James Hodgkinson was the left-wing activist and Bernie Sanders campaign volunteer who attempted to assassinate the Republican congressional baseball team in Arlington, VA in 2017. Fredrick Scott is the serial killer who murdered five white men on Kansas City hiking trails from 2016 to 2017. He was motivated by a desire to "kill all white people." Emmanuel Samson is a Sudanese migrant who murdered one woman and shot seven other worshipers in a Tennessee church service in 2017 as revenge for Dylann Roof's mass shooting in South Carolina. None of these men are household names. None of them sparked "national conversations" about the need to tone down anti-white or anti-conservative hatred and prejudice.
Bigot brutally attacks a man in Bronx pizzeria. A bigoted attacker screamed anti-white statements at a man sitting in a Bronx pizzeria, then punched him in the face and fractured his eye socket, cops said Wednesday [10/17/2018]. The 59-year-old victim was sitting at a table in Ray's Pizza on E. 138th St. at St. Ann's Ave. in Mott Haven Oct. 6, using his laptop, when another man stormed in and started yelling, police said.
Eric Holder as President? Eric Holder has decided to run for president to complete the work of converting America to an openly recognized communist country. But, he has a few things to answer for before he takes control of the entire law enforcement apparatus of the United States and begins his war on whites. If you recall, he refused to arrest the Black Panthers standing outside of a voting center when Barack Obama was elected. It was obvious voter intimidation, but by claiming that worse had been done to "his" people, he would not prosecute.
Women's March Leader: Don't Let People 'Be Comfortable Around You' If They Vote the Wrong Way. Tamika Mallory, co-chair of the Women's March, told a group protesting Judge Brett Kavanaugh's nomination to the Supreme Court that "white women were laughing" when President Trump appeared to mock Dr. Christine Blasey Ford, the women accusing Kavanaugh of sexual misconduct. She also argued that the white women at the rally needed to go home and urge their families to vote differently, saying, "do not allow people to be comfortable around you supporting racists and bigots." "When he was mocking her there were people laughing," she said of Trump's rally. "There were people laughing and you know I'm the resident 'check white women' person in the Women's March so let me tell you who was laughing: white women was standing there laughing with their white husbands."
Andrew Gillum [is] Heavily Bankrolled by 'Black Political Power' Group Complaining Too Many 'White Men' Hold Office. One of the primary donors central to funding Andrew Gillum's recent meteoric rise is The Collective, a little-known but increasingly influential political organization seeking to build a "black political power" movement while complaining that there are too many "white men" holding public office. The organization runs a "Black Campaign School" where The Collective's co-founder says they train people on how to build a political movement in America's "heightened, almost racist environment." He charged that this environment has spiraled into "white supremacy" under the tenure of President Trump.
Aretha's Funeral: Anti-Trump Bigots Hear Truth About the No. 1 Problem in the Black Community. President Donald Trump took a pounding at the services for Aretha Franklin. The Rev. Al Sharpton took Trump to task for supposedly demonstrating a lack of respect by saying, "She worked for me on numerous occasions." Other speakers took shots at the President either by name or by implication for his supposed racism and bigotry. Onstage, in the front row, sat Sharpton, Nation of Islam Minister Louis Farrakhan, the Rev. Jesse Jackson and former President Bill Clinton, all of whom know a thing or two about racism and bigotry. Their careers depend on exaggerating the extent and the impact of anti-black white racism. At a rally in Harlem in 1991, Sharpton said, "If the Jews want to get it on, tell them to pin their yarmulkes back and come over to my house."
Farrakhan out front at the Aretha Franklin funeral cropped from news photos. The funeral of Aretha Franklin was a defining moment for the black, civil-rights-linked establishment, yet who should turn up in its front row but Nation of Islam chief and notorious anti-Semite Louis Farrakhan. The so-called 'leader' who calls Hitler "a good man." Yet the press, particularly MSNBC, is trying to cover it up. That certainly leaves a double-sour note on what could have been at least a respectable occasion. Seriously, how'd that freak get in there, and why the heck was he seated in the front row, alongside the other so-called leaders of the black "community," such as the just-barely-past-the-respectable line Jesse Jackson, Al Sharpton and America's supposed "first black president," Bill Clinton?
The Editor says...
The Aretha Franklin funeral was attended exclusively by blacks, with the exception of Bill and Hillary Clinton, as far as I could tell. The choir was all-black. All the eulogies and entertainment came from blacks. It was a celebration of black victimization with more than a hint of black racism. But if you say you noticed (as I am!), you risk being called a racist.
LeBron James: 'Took me a little while' to accept white people. NBA legend LeBron James says it took him "a little while" to accept white people once he started attending an "all-white" Catholic school when he was 14 years old. In the debut episode of his new HBO show "The Shop" that aired Tuesday night, the Los Angeles Lakers star said it was a complete culture shock when he started playing high school basketball for St. Vincent - St. Mary High School in his hometown of Akron.
Maxine Waters gives the "Wakanda Forever" salute at Aretha Franklin's funeral. At today's [8/31/2018] funeral for legendary singer Aretha Franklin, Rep. Maxine Waters gave the "Wakanda Forever" salute from the hit Marvel superhero film "Black Panther" after getting a "rousing show of support" from the crowd.
Liberal college professor: Whites should die. Another college professor has been outed for being an anti-white racist after he went on a tirade on social media Sunday [8/5/2018], saying that all whites are inhumane and demanding should die. John Eric Williams, a sociology professor at Trinity College in Hartford, Connecticut, said that it was time for racially oppressed minorities to do what white people won't do, "put (an) end to the vectors of their destructive mythology of whiteness and white supremacy. [...]"
Top 10 Black Racists. In a case of deviancy having been defined down, these antisocial, anti-white sentiments are accepted by the media as normal, even admirable. Some black racists today have become rich and famous by vilifying white people and the American system, claiming blacks are systematically persecuted and discriminated against — despite federal laws which make this illegal — and asserting that there is an invisible conspiracy of white supremacists preventing black people from becoming successful. Anti-white racism is often expressed in matter-of-fact terms, largely unchallenged by the gatekeepers of our culture, including by self-styled conservatives. Black racists routinely say things and engage in race-baiting that would typically land whites in hot water.
This group is pushing for more black political representation through a 'Black Census'. A group that has been surveying thousands of African Americans is expanding the project, hoping to reach 200,000 people in a push for greater political representation for black communities. The group responsible for the project, Black Futures Lab, started reaching out to black Americans in February. So far, they have collected 7,600 responses to the survey, called the Black Census Project.
Obvious Racism — With a Twist. The story of a black pastor in Alabama who erected a sign declaring "Black Folks Need to Stay Out of White Churches" was also relegated to local news. In an interview, Rev. Michael R. Jordan, the pastor of New Era Baptist Church in Birmingham's West End, claimed that the proposed Church of the Highlands is "a slavemaster church." "I call it plantation religion, slavemaster religion," he said. "The white rich folks start a church and put a black pastor in charge of it." Highlands is open to everyone, of course, and its pastor will be former Auburn University football player Mayo Sowell. At the most fundamental level, Jordan is angry about white influence in what he sees as a strictly black community. When whites acted on the basis of racial identity against nonwhite influence, it was called Jim Crow.
Texas State University students: You can't be racist to white people. One freshman student's seemingly innocuous tweet about racism has ignited a firestorm at Texas State University. Now other students are shaming her and asking her not to attend the university in the fall. [...] Backlash from other Texas State students and Twitter users was almost immediate, with some individuals suggesting that it's impossible to be racist to white people.
Separate but equal:
Black Harvard Students Want Their Own Graduation. Black students at Harvard University are organizing a graduation ceremony of their own this year to recognize the achievements of black students and faculty members some say have been overlooked.
Evergreen State College students host 'No Whites Allowed' event for second year in a row, but at what cost? One year ago, members of the Evergreen State College community asked white people to leave the campus in a "day of absence." Those who refused to give into such demands sparked uncontrollable outrage from event planners and a chain of events led to mass chaos, national media coverage, and the exit of a few faculty and staff. You'll remember students stormed a faculty meeting, disrupted classes, roamed the campus with baseball bats, blocked students and staff from leaving the library, and successfully demanded that campus police give up their guns. Eventually, the chief of police resigned, explaining that she had been given all of the responsibility, but none of the authority to keep people safe on campus. Professors Bret Weinstein and Heather Heying, who were endlessly stalked and harassed, resigned from their tenured positions and sued the school. At least four others followed.
Liberals Are Boycotting Starbucks. Conservatives Should Too. [The dictionary definition of racism is] too broad because it implies that anyone can be guilty of racism; according to them, racism is exclusively perpetrated by whites. On the other hand, it's too narrow since it doesn't cover the new varieties of racism they're constantly discovering. There's "culinary racism." Whites wearing dreadlocks or speaking with a Jamaican accent are also examples of racism (even if they're actually from Jamaica). Moving into or out of a minority neighborhood is racist. White people who are "trying too hard not to be racist?" Yeah, they're racist too. It shouldn't come as a surprise then that Starbucks is now alleged to be a bastion of white supremacy. The claim arose after two African American men were arrested for trespassing at a Starbucks in Philadelphia. One asked to use the restroom and both insisted on waiting for a business partner despite refusing to buy anything. That the company requires patrons to make a purchase or that a white police officer at another Philadelphia outlet was similarly denied access to the restroom made no difference: outrage and boycotts followed.
Hate group preacher, treasurer accused of embezzling $5.3M. A Mercedes-Benz van, trips to Disneyland and private school tuition were just some of the gifts Jermaine Grant lavished on his family — all ostensibly paid for with income from his entertainment company. [...] Grant, who has led the organization under the name "Chief High Priest Tazadaqyah," has preached that a black Jesus will return to earth to enslave and kill white people. The Southern Poverty Law Center has previously cited his comments in classifying the church as a black nationalist hate group. Both men were arrested Wednesday [4/25/2018] on a grand jury indictment charging them with conspiring to defraud the United States, and Grant with an additional five counts of personal income tax evasion.
The Working Families Party has an Anti-Semitism Problem. When D.C. Councilmember Trayon White came under fire for blaming Jews for controlling the weather, dumping a Holocaust Museum tour and donating to an anti-Semitic Nation of Islam event, the loudest voice in his defense came once again from the Working Families Party. The WFP is a spinoff of ACORN. Rafael Shimunov, the WFP's Creative Director, claimed that each exhibit of the Holocaust Museum was a "new trap" as the "under educated Black man was followed by rich white people waiting for him to say something offensive." Shimunov, a member of the anti-Israel hate group If Not Now, had previously also defended Keith Ellison and Linda Sarsour over their own anti-Semitic comments and history. White isn't an "under educated Black man" victimized by the Holocaust Museum's exhibit "trap." He has an MA in Public Administration and a BA in Business Administration. He's a bigot. Not a victim
A black racism anecdote:
Was the Starbucks Incident a Setup? I know that Obama set race relations back decades with his incessant race-mongering, but it never occurred to me that I would ever be on the receiving end of racially disparate treatment, however trivial.
A black-only pool party:
Scripps College Pool Party Desegregated. In a previous version of the Facebook event description, the organizers made it clear that the pool party was open only to students who identified as persons of color (POC): "This event is only to 5C [Claremont Colleges] students identifying as POC." However, after the Independent's article about the POC-only event reached a national audience, the organizers changed their events description to be more inclusive, and allow all students, including those who identify as white, to attend the pool party.
DNC Black Caucus chair Virgie Rollins outs herself as former Black Panther. The chairwoman of the Democratic National Committee's Black Caucus, Virgie Rollins, admitted at a small town hall in Detroit Saturday [3/30/2018] that she is a former Black Panther, a controversial organization that was formed in the 1960s. "I'm a former Black Panther and, when we talk about the movement, as a former Black Panther with Angela Davis and Kathleen Cleaver, it was important ... to make people understand it was about the movement for us," said Rollins. "Educating us. We got out and we taught kids, we fed the hungry, and we clothed the naked."
The Editor says...
She's trying to make the Black Panthers sound like the Red Cross.
DNC Black Caucus chair outs herself as former Black Panther. The chairwoman of the DNC's Black Caucus told a town hall in Detroit over the weekend that she is a former member of the notorious Black Panthers, a radical extremist activist group formed in the 1960s.
School Worker Accused of Threatening to 'Execute' White Men. A police report says Harding High School in-school suspension counselor Carl Lemon was arrested Wednesday [3/28/2018] and charged with threatening and breach of peace.
Will Liberals Admit that 'Black Panther' is the Most Racist Movie Since 1915's 'Birth of a Nation'? If you are planning on seeing this black-centric superhero movie, don't wait. It really is a fun ride. It has heart, it has emotional weight, talk of loyalty, love, trust, and betrayal. It has lots of action and great special effects. It is also a super hero film that gets you to believe its mythos quite easily. It is a fun, engaging, worthwhile watch. I highly recommend it. But, man oh man is it racist. [...] In the film we see Wakanda in all its hidden splendor with great skyscrapers, amazing magnetic railway systems, astonishing medical technology, and wondrous flying machines... and we see only black faces. No white, no Asians, not even any Africans from other regions of the so-called "Dark Continent."
DC lawmaker blames Jews for bad weather. A DC lawmaker blamed a late-winter snowfall on a family of Jewish bankers — accusing them of controlling the climate and orchestrating natural disasters. Council member Trayon White Sr. apologized for the comments he made in a since-deleted video on his official Facebook page posted Friday morning [3/16/2018] as snow fell over the capital. "Man it just started snowing out of nowhere this morning, man. Y'all better pay attention to this climate control, man, this climate manipulation," White can be heard saying in the video, the Washington Post reported.
D.C. lawmaker says recent snowfall caused by 'Rothschilds controlling the climate'. A D.C. lawmaker responded to a brief snowfall Friday by publishing a video in which he espoused a conspiracy theory that Jewish financiers control the weather. D.C. Council member Trayon White Sr. (D-Ward 8) posted the video to his official Facebook page at 7:21 a.m. as snow flurries were hitting the nation's capital.
DC council member apologizes after blaming snowfall on Jewish bankers controlling climate. A Washington D.C. council member apologized Sunday evening [3/18/2018] after he blamed a snow squall on a well-known Jewish banking dynasty. In an Instagram post, Democrat Trayon White apologized to "the Jewish Community and anyone I have offended." White made the comments on a Facebook video which was shot Friday morning through the windshield of a car driving through downtown Washington during snowfall.
GOP Resolution Pressures Dems to Denounce anti-Semitic Nation of Islam Leader Louis Farrakhan. House Republicans are calling on Democrats to condemn Louis Farrakhan, the anti-Semitic leader of the Nation of Islam (a designated hate group), in the wake of revelations that eight Democratic members have ties to him — including the third-ranking member in the House and the DNC's second-in-command. Those members are Reps Keith Ellison (D-MN), Maxine Waters (D-CA), Danny Davis (D-Il), Al Green (D-TX), Barbara Lee (D-CA), Andre Carson (D-IN), Gregory Meeks (D-NY), and James E. (Jim) Clyburn (D-SC).
Racist South African Political Leader Julius Malema: "Go After the White Man... We Are Cutting the Throat of Whiteness". In 2011 South Africa youth leader Julius Malema told his supporters that the white farmer's land must be shared by all black Africans. He was arrested for playing "Kill the Boer (white man)" song at his rallies. Julius Malema later founded the Economic Freedom Fighters, a South African political party. Malema recently called for new law to confiscate land from white farmers. The South African Parliament voted to confiscate land from white farmers without payment last week. On Sunday night [3/4/2018] Julius Malema called on his followers to go after the white man and cut the throat of whiteness.
'We are cutting the throat of whiteness': South Africa politician. A firebrand South African politician has vowed to unseat a white mayor after praising plans to hand land to black people. Julius Malema, 37, who leads the country's Economic Freedom Fighters opposition party, said he wanted to 'remove' Nelson Mandela Bay mayor Athol Trollip specifically because he 'is a white man'. He told a packed arena in Johannesburg that 'we are starting with this whiteness. We are cutting the throat of whiteness'. During the speech Malema said he wanted to unseat the mayor — a member of the Democratic Alliance — and accused the political group of being a racist party that promotes the interests of whites.
'Kill all white people': Racist serial killer is indicted for killing three more hikers in random attacks. A Missouri man who threatened to 'kill all white people' and was already charged with slaughtering three in the Kansas City area was indicted Friday in the murders of three other people. Frederick Demond Scott, a 23-year-old black man, is now charged in the murders of five white men and one white woman in total, although investigators and prosecutors have not discussed a motive for the killings. After the indictments, Scott faces a total of six counts of first-degree murder and six counts of armed criminal action in a string of killings that began in August 2016. Scott was indicted Friday in the deaths of David Lenox, 67, Timothy Rice, 57, and Michael Darby, 61.
Liberal Writer: 'We Have A White People Problem,' Not A Gun Problem. To the left, all problems are based on race. According to a writer for GQ, America doesn't have a gun problem, no. It has a white person problem.
GQ Columnist: 'We Have A White People Problem,' Not A Gun Problem. In the long list of out and proud racists that prominent publications keep on their payroll, we can all count GQ columnist Damon Young among them. In his latest rant at The Root, Young speaks of America's "white people problem" and how that is to blame for gun violence, not lack of gun control. Young begins his treatise by recalling a time he biked with his wife and some friends through the rural areas of Pennsylvania and Maryland, where he recalls seeing only four black people while being "surrounded by whiteness."
Four NBA Teams Play 'Negro National Anthem' at Games for Black History Month. At least four NBA teams have played the Black National Anthem before their games last month. The Washington Wizards was the fourth NBA team to play the anthem at a game in February for Black History Month. The white national anthem was not played this year.
The Editor says...
If there's a black national anthem, that means the blacks think they have their own nation. That's black separatism.
White Honor Student, 12, Beat Up at School, Targeted with Racist Graffiti at Home. A 12-year-old white honor student at the Mastery Charter Thomas Campus in Philadelphia has been singled out by black students and is now scared to go to school. According to a CBS 3 report, a police report was filed three weeks ago citing an incident at school in which Joey Messina was beaten by six black males in a hallway attack. Joey said the boys came after him and punched his back as he lay on the ground covering his face.
Vice Airs Documentary On Black 'Healing Retreats' For People Who Need 'A Break From White People'. A new video from Vice News published Friday focuses on a healing retreats for "Women of Color" where participants can go to get away from white people. The founder says that white people are so destructive that they "shouldn't even have passports."
Kenyon College Cancels Play About Immigration; Starts 'Whiteness Group'. [Scroll down] The Good Samaritan's retraction comes serendipitously at the same moment as the creation of a new student group at Kenyon: "the whiteness group." The group was founded by a student, Juniper Cruz, and is notable not just for its name, but for its rules, which state that "no white person can ask a person of color questions; white people must try to answer their questions for themselves. And no spreading rumors about what people say during the meetings." If you were going to set out to create a more illiberal student group possible at a college, you would be hard-pressed to do so.
Baltimore Professor: White People Need To Personally Give All Their Money To Black People. So here's what you should do. Take that extra savings you have, or money you were saving for a family trip to Disney World, and give it away. Not to starving children or to the Red Cross, though. You're supposed to find a black person, any black person, and deposit that money directly into their bank account. Solely because they are black. Does that sound racist in and of itself? Your white privilege is showing. Now, lest ye think we deserve a boatload of hatemail for suggesting such a thing, we direct you to the source of this utter lunacy: Lawrence Brown. Mr. Brown is an assistant professor in the Public Health Department at Morgan State University in Baltimore. This leftist activist teaches that black Americans require reparations, that America is still segregated, and black Americans continue to suffer from the historical trauma of white supremacist America.
Black racists enraged by Malia Obama's white boyfriend. Malia Obama, who is studying at Harvard University, has a boyfriend! But some black people on Twitter have questioned her choice in men, because Malia's new homey, Rory Farquharson, is white.
Liberal Prof Declares Meritocracy a Sign of White Supremacy. Let's be honest. The Democrat Party is now openly pushing Communism on US campuses. English professor Reshmi Dutt-Ballerstadt put together a checklist for white supremacy. Dutt-Ballerstadt tells students that if you believe in meritocracy — or awarding people according to their accomplishments or excellence — is a sign of white supremacy. Of course, this is an openly Communist idea that Democrats are pushing on college campuses.
The 17 Most Annoying People of 2017. [#10] Congresswoman Maxine Waters has represented the same South LA district since Reconstruction. She lives in a white neighborhood and has never gone for more than five consecutive minutes without reminding everyone that she's black. As unintelligent as she is self-righteous, she claimed in 2017 that Vladimir Putin invaded Korea, referred to Trump and his associates as "scumbags," called the White House "the White Supremacists' House," and has repeatedly demanded for Trump's impeachment based on little more than the fact that he has thin lips and almost invisible eyebrows. It is my sincere belief that Maxine Waters is a racist, and as everyone knows, I disavow racism not only because it is evil, but because it is unpopular.
Black Lives Matter Calls For Racist Boycott Of 'White Capitalism' This Christmas. Black Lives Matter is calling for a racist boycott of "white capitalism" this Christmas, saying on its website this means spending no money with any white-owned business.
Clyburn: Charges against Conyers might be false because all complaining women are white. The assistant leader of the House Democrats reportedly said Wednesday that the sexual-misconduct charges against Rep. John Conyers Jr. might be false because all the complaining women are white. Rep. James E. Clyburn, South Carolina Democrat, made the purported remarks Wednesday at a meeting of the House Democratic Caucus, according to Robert Draper, a reporter for New York Times Magazine and National Geographic. "At this morning's House Democratic caucus: James Clyburn compared Conyers' accusers to the child murderer Susan Smith, who initially claimed a black man had abducted her kids. Clyburn said, these are all white women who've made these charges against Conyers," Mr. Draper tweeted.
Indiana nurse sparks fury after tweeting that 'white women raise terrorist, rapist, racist, killer sons'. An Indiana nurse is under investigation after claiming white women raise sons that tend to be 'killers, 'rapists' and 'terrorists.' The woman, who is being identified as Indiana University Health employee Taiyesha Baker according to Fox 59, tweeted about boys being the 'detriment to society'. The tweet came from an account named 'Night Nurse' which has been linked back to Baker.
Hospital Nurse Faces Probe Over Tweet Railing Against 'Evil' White People. An Indiana hospital no longer employs a nurse at the center of outrage over a tweet calling for white women to sacrifice their sons, the hospital announced Sunday [11/26/2017]. The nurse in question, Taiyesha Baker, is "no longer" an employee at Indiana University Health after a tweet of hers blaming white women for the evil in the world surfaced this week, according to a statement from a hospital spokesperson. "A recently hired IU Health employee tied to troubling posts on social media this weekend is no longer an employee of IU Health," a hospital spokesperson said in a statement.
Indiana 'Night Nurse' whose tweet about white women sparked investigation 'no longer' with hospital. A nurse at one of the largest hospital systems in the nation who sparked an internal investigation after posting a controversial tweet reportedly "is no longer an employee" at Indiana University Health. Taiyesha Baker, a nurse at the hospital, allegedly posted a tweet Friday under the account "Night Nurse," saying that white women are raising sons who are "rapists," "racists" and "killers." In a statement Sunday [11/26/2017], a spokesperson for the hospital said "A recently hired IU Health employee tied to troubling posts on social media this weekend is no longer an employee of IU Health," Fox 59 reported.
No hate crime charges for teen in kidnapping/torture of white teen in Chicago. In January, a brutal crime shocked the nation in the days before Donald Trump was inaugurated. Four black individuals abducted an 18-year-old mentally challenged white man, brutally tormenting him with punches, kicks, and taunts while slicing off hunks of his hair with a knife and tearing off his clothing. They broadcast their crime on Facebook. Perpetrators Jordan Hill, Tesfaye Cooper, Brittany Covington, and Tanishia Covington, shouted "F**k white people!" and "F**k Trump!" while they brutalized the sobbing young man. One of them cut a patch out of the victim's scalp. Before the attack, the victim thought of at least one of the assailants as a friend. The torture lasted for at least 30 minutes.
Professors: It's Not Okay To Be White. "Can my children be friends with white people?" This bizarre question is the basis of a New York Times op-ed published Sunday, and the author answers it with a "no," albeit with some exceptions. "History has provided little reason for people of color to trust white people in this way [of genuine friendship], and these recent months have put in the starkest relief the contempt with which the country measures the value of racial minorities," writes Ekow N. Yankah, a law professor at Yeshiva University.
Black-On-Black Racism At Cornell. Cornell University's Black Students United [...] complains that the prestigious Ivy League school admits too many blacks — from Africa and the Caribbean. "We demand that Cornell Admissions to come up with a plan to actively increase the presence of underrepresented Black students on this campus," the BSU student group said in its demands. "We define underrepresented Black students as Black Americans who have several generations (more than two) in this country." Hold the phone. Isn't the mantra of modern higher education "diversity," "inclusion" and "overcoming disadvantage"? If so, the black African and Caribbean students would seem to nail all three. Maybe the problem is that it is tough to explain why so many black foreign applicants outperform America-born blacks on what some call "culturally biased" standardized tests.
Michael Arega: 5 Fast Facts You Need to Know. A Dallas man has been arrested in Washington D.C. after allegedly traveling to the capital to "kill all white police." Michael Arega was arrested at around 4 p.m. on November 6 at Lafayette Park, directly in front of the White House. The suspect was taken into custody by the Secret Service after a "be on the lookout" notice had been sent out by the Montgomery County police department in Maryland at around 3 p.m., reports ABC Washington D.C.
Secret Service arrest Texas man who reportedly wanted to kill white police at the White House. The Secret Service arrested a Texas man Monday who reportedly had traveled to Washington to kill "all white police" at the White House. Michael Arega of Dallas was apprehended on the north side of Pennsylvania Avenue near Lafayette Park shortly after 4 p.m., the Secret Service said in a statement. He was charged with making felony threats. The Secret Service said Mr. Arega was not armed at the time he was taken into custody.
Tennessee Church Killer Posted Black Nationalist, Anti-Police, Pro-Islam Material. Kidega, the Sudanese immigrant who opened fire in a Tennessee Church had a social media profile (as reported by Heavy) that is chock full of everything you expect. Kidega's likes included black nationalist Muslim racists like Farrakhan and Malcolm X. There is the black nationalism and the accusations of racism. Especially when directed at the police.
"White Privilege" Is A Racist Concept. I, and many other black Americans, have spent a lifetime hoping I would be judged by who I am rather than assumptions made solely based upon the color of my skin. I am disgusted when I hear people on cable news channels and other news platforms use the label of "white privilege" when referring to an individual they have most likely never met. Even worse, when it is used in reference to a group of people that are undoubtedly uniquely diverse in nearly every way beyond the color of their skin. Just as with the other well-known reprehensible titans in the world of derogatory terms that we can all agree are soaking in racist intention, the label of "white privilege" is used to strip away all the intricacies that make up an individual's character and delegitimize their accomplishments. In a broader sense, terms like these are used to even question an individual's right to exist in a given space because of the color of their skin. I cannot understand why there is not more push back when the label "white privilege" is used.
Woman shoves, curses out 80-year-old man on city bus. An elderly white man was shoved to the floor and derided as a "honky motherf----r" by a black woman, who also told him to sit in the back of the East Side bus they were riding, police sources said Monday [9/11/2017]. The suspect, believed to be between 30 and 40 years old, is still being sought. The incident happened about 6:30 a.m. Sept. 3 when the 80-year-old victim got on a city bus near E. 34th St. and First Ave. and sat up front, sources said. The suspect apparently took exception to where he was sitting.
Maniac yells 'I hate white people,' punches 84-year-old man on subway. An 84-year-old man was punched in the head by a subway psycho who said he hates white people, but the plucky victim says he's taking it in stride and feels sorry for his attacker. John Stewart was riding a Brooklyn-bound J train after boarding at Sutphin Blvd. in Jamaica on Aug. 23 at about 2:30 p.m. when, he said, he dropped his cane onto another straphanger's legs.
The DNC: America's Most Notorious Hate Group. In December 2015, President Obama lauded [Black Lives Matter] for shining "sunlight" on the problem of racist policing in America, and on a subsequent occasion he likened BLM to the abolition and suffrage movements, which he said were also "contentious and messy" but ultimately noble. And on July 13, 2016 — a mere six days after a BLM supporter in Dallas had shot and killed five police officers and wounded seven others — Obama hosted three BLM leaders at a lengthy White House meeting along with the legendary racist anti-Semite, Al Sharpton. By then, Sharpton was well-established as "Obama's go-to man on race." Indeed, Obama had addressed Sharpton's National Action Network on multiple occasions, lauding the organization for its "commitment to fight injustice and inequality," and for doing work that was "so important to change America." He had also characterized Sharpton as "a voice for the voiceless and ... dispossessed," and had praised Sharpton's "dedication to the righteous cause of perfecting our union." From January 2009 through December 2014, Al Sharpton — the most visible racist anti-Semite of the past generation — visited the Obama White House on 72 separate occasions, including 5 one-on-one meetings with the president and 20 meetings with staff members or senior advisers. And the DNC had no problem with any of this.
Charlottesville Vice Mayor Resigns From School Board Over... Racist Tweets. You might recall Wes Bellamy, the vice-mayor of Charlottesville and member of the Virginia Board of Education who will only refer to President Trump as "45," and who has been an outspoken activist in the "resistance." Well, he was just forced to resign from his position with the Albemarle School Board over racist tweets he made over a period of years. The local ABC affiliate reports: [...]
Maxine Waters Won't Rule Out All-Black Party. California Democratic Rep. Maxine Waters wouldn't rule out the concept of an all-black political party when asked about it on Monday [8/7/2017]. Waters joined "The Breakfast Club" radio show on Monday morning and was asked if it was time for black people to form their own political party. "No, not at this point," Waters said. "You have to show that you're willing and you're able to put the numbers together and exercise your influence."
Cambridge University Diversity Officer Under Investigation After Anti-White Racist Rant. Jason Osamede Okundaye, Ethnic Minorities Officer for Pembroke College at the University of Cambridge, is being investigated after cheering on violent 'Black Lives Matter' rioters in an extraordinary anti-white online rant. "ALL whites people are racist," tweeted the Cambridge Ethnic Minorities Officer, as rioters protesting the death of alleged drug dealer Rashan Jermaine Charles attacked police and members of the public in Dalston, East London.
The third suspect wanted in the robberies, kidnappings targeted at white students has been arrested. Richland County Sheriff's Department says three teens have been arrested in a crime spree that was escalating from a delivery robbery to armed robberies to a near sexual assault. And the victims were targeted because of their race, according to Sheriff Leon Lott. "This was a crime spree. They would not have stopped," Lott said. "They made a statement that they did not like white people and they were only going to rob white people." Lott says the two suspects, 17-year-old Raquan Green and a 15-year-old whose name has not been released, were arrested Wednesday. The third suspect, a 15-year-old boy, was taken into custody at his home on Walcott Street. Lott says the trio used racism to pick their victims.
Prof: 'ALL white people are racist,' 'ALL men are sexist'. A Georgetown University law professor recently declared on social media that "all white people are racist" and "all men are sexist." Preston Mitchum even told Campus Reform that simply being a part of "any dominant group when it comes to race, gender, sexuality, etc. contributes to the oppression of other groups."
New Black Panther Party Demanding Their Own Country Within The United States. The militant New Black Panther Party, with members who have been calling for a race war within the United States, with leaders who have posted a $10,000 bounty on George Zimmerman's head, and with bosses who stood accused of voter intimidation against white people trying to vote in 2008, is segregation in the U.S. The investigation into voter intimidation was opened under the administration of George W. Bush, with reports that one of the defendants, Minister King Samir Shabazz, was wielding a billy club and allegedly telling voters, "You're about to be ruled by the black man, cracker."
White Professor Awarded $4.9M After Being Fired From Black College To Make It 'Blacker'. A white teacher was awarded almost $5 million in a racial discrimination suit after being fired by administrators at the historically black college of Harris-Stowe State University who were intent on making the college "blacker."
White Professor Fired From Black College Gets $4.9 Million. A Missouri appeals court upheld a $4.85 million racial discrimination award to a white teacher who was fired from Harris-Stowe State University, an historically black college. A trial jury awarded Elizabeth Wilkins $1.35 million in compensatory damages and $3.5 million in punitive damages on her claim that she was fired in favor of less senior black teachers. She also claimed Dr. Latisha Smith, the temporary co-chair for Harris-Stowe's Teacher Education Department, repeatedly proclaimed her belief in "black power" in emails.
"Blackalaureate". The National Association of Scholars (NAS) presents a photo essay on a "black only" commencement exercise at Brown University. Known as "blackalaureate," the event was held at a Providence hotel the day before actual commencement. Graduating African-American students were inducted into something called Onyx, an organization that celebrates the "transition from Black student to Black Alumni." During the real commencement, all the black and other "students of color" (except Asians) marched at the front of the processional, with the white students behind. According to NAS's reporter, since 1979 Brown's black students have been showcased at the front of the procession. Now, however, the lead group has expanded to include Native Americans and other students of color. This apparently does not include Asian or Asian American students, who were dispersed throughout the procession.
Evergreen State College: The Poster School for Academic Rot. In the latest events at Evergreen we have on display the radical subversion of academia's historical mission as the premiere civilizing cultural institution, for at Evergreen, it is now savagery that rules. As it turns out, every year for the last several years, Evergreen would hold its annual "Day of Absence." On this occasion, non-white students and faculty would stay home while white students and faculty would attend "anti-racism" seminars and the like. This year, however, someone decided to reverse the agenda by encouraging non-whites to come to campus and coercing whites to stay home.
1 + 1 = You're a Racist. Piper Harron is an unhappy-looking black woman whose mood would be greatly improved if white male math professors would just 'fess up to their unearned privilege and quit their jobs. She is currently a "temporary assistant professor" in mathematics at the University of Hawaii at Manoa, and I think we can all agree that this is the first time any of us has ever heard of that school. Piper holds a Ph.D. in Mathematics from Princeton University, which sounds impressive until you take into account the mathematical fact that a study from Princeton reveals that blacks are given a handicap of 230 SAT points compared to whites when it comes to admissions standards. On her resume, she makes the startling and mathematically improbable claim that during her eleven years of collegiate studies, she not only "survived external and internalized misogyny," she also suffered the horrors of "external and internalized racism." What are the odds?
Racist Professor Tells White Men To Quit Or Be Demoted. A University of Hawaii assistant math professor who holds a PhD degree in mathematics from Princeton University has a new racist equation she wants to promote: white + man + job = her order for white males to quit or be demoted. Piper Harron wrote on a blog for the American Mathematical Society (AMS), titling her piece, "Get Out The Way."
American University blocks whites from cafe designated as 'sanctuary' for nonwhites. After black student activists issued a demand list to American University in response to the racist-banana incident two weeks ago, the administration agreed to three demands. One of them is a ban on whites using a new "student lounge" for the rest of the spring semester. The Bridge Cafe only opened six weeks ago, and it won't be serving coffee and food until the fall semester, The Eagle reported April 3.
No, I Am Not a Moron but Half the Country is Deranged. One of the simplest definitions of racism is 'hatred or intolerance of another race or other races.' Judging by the endless YouTube videos showing the reprehensible violence of innocent white victims by blacks who joyfully post their attacks online, one would have to conclude that the hatred lies with those perpetrators who have been brainwashed by the self-serving, power driven race demagogues. The fake reporting by the MSM of the Michael Brown death (he did not have his hands up) has led to hate murders of whites and police officers. Videos of rampaging young blacks rioting in malls and robbing businesses have set back race relations to the pre civil rights era. It's not society's fault that this is happening but the senseless disregard for justice and law and order promoted by the previous administration.
Black college cancels GOP senator's commencement speech to protect 'marginalized' students. Republican politicians and officials should probably decline invitations from historically black colleges and universities (HBCUs) for the foreseeable future. Days after students at Bethune-Cookman University booed and heckled Secretary of Education Betsy DeVos, Texas Southern University withdrew an invitation to Republican Sen. John Cornyn of Texas to address its graduating students. According to Fox News, the HBCU said it was disinviting Cornyn because it wanted students to remember their commencement "positively for years to come," and that couldn't happen if a white conservative politician was their speaker.
Black students at Harvard to hold their own commencement. More than 170 students and 530 guests have signed up to attend the ceremony, which will be held May 23 at Holmes Field, near the Harvard Law School campus. The event will feature speeches by black students, alumni, and administrators.
Separate but equal:
Harvard To Hold Blacks-Only Graduation Ceremony. In the name of progress, Harvard University will segregate graduation ceremonies based on race. For real. "Aside from studying and taking grueling tests, if you're a minority, the outer pressures of society make the already challenging coursework even more difficult. Knowing this, Black members of the class of 2017 decided to form an individual ceremony. It's the first of its kind at the school in recent memory and took nearly a year to plan," reports BET. "The separate graduation is an effort to highlight the aforementioned struggles and resilience it takes to get through those."
Biracial UT pageant winner slammed as 'not black enough' on Twitter. Rachael Malonson, 22, who is biracial, was crowned on Sunday [4/30/2017]. [...] But soon after she was crowned, Twitter trolls said she should not have won the pageant because, quite simply, she didn't actually identify as African American.
State Champion Football Coach May Be Fired for Being White. Football coach Todd Peterman won a state championship for DeSoto High School in 2016, the school's first. For a Texas high school, a state championship tends to ensure a coach will keep his job for a while. However, Peterman is facing a job hunt on the horizon. Apparently because he's white.
Professor: Blacks 'Screwed' because Whites in Charge of Government. Recently, at the University of Wisconsin in Madison, an assistant professor from the University of Pittsburgh had a political message to deliver to the students. Dr. Shanara Reid-Brinkley's presentation was called this long-worded title: "Anti-Blackness and the Political: Millennials, Black Intellectuals, and the Re-shaping of American Politics." In her talks, she suggested that blacks had less liberty in America now that President Donald Trump had replaced Barack Obama in the Oval Office. "I think that we're all screwed because white people are in charge," she said.
Fresno Gunman Enters Court Shouting, 'Let Black People Go'. Kori Ali Muhammad, suspected of killing four people in Fresno, California, this week during a racially motivated shooting spree, entered a courtroom Friday [4/21/2017] shouting racially charged demands. "Let black people go in reparations," Muhammad screamed twice. He also warned that natural disasters in America will increase, ABC News reports.
The Associated Press Won't Report What a Killer Actually Said. A man in Fresno, CA has shot several people. He claimed he did not like white people and he yelled "Allahu Akbar" before shooting. That is according to the police. But, as the Associated Press reports it, ["]Fresno police say suspect in triple slaying told them he hates white people, shouted "God is great" before killings.["]
Suspect in Fresno shooting spree that killed 3 shouts 'Allahu Akbar' when arrested. Three people are dead in a shooting spree in downtown Fresno on Tuesday [4/18/2017], and the suspect was wanted in connection to the Motel 6 killing last week, the Fresno Police Department said. Kori Ali Muhammad, 39, shouted "Allahu Akbar" as police tackled him to the ground after the shootings which were spread over four locations, Police Chief Jerry Dyer said.
Fresno shooting suspect rapped about killing 'white devils'. The Fresno shooting suspect is a wannabe rapper who reportedly spewed hate on social media and in his songs — in an attempt to spark a race war. "Demanding justice for the murders of my black kin," Kori Ali Muhammad says on one track. "Hollow-points make a white devil body spin." Facebook and Twitter accounts purportedly belonging to Muhammad, 39, are filled with racially charged pictures and statements, such as "white devils" and "Yaku," which is a villainous figure that the Nation of Islam believes created white people.
The New Black Panther Party: Black Racism Personified. Founded in 1990, the New Black Panther Party for Self-Defense (NBPP) is a militant black separatist organization that promotes racial violence against Jews and whites. NBPP preaches a "Ten-Point Platform" similar to its that of its namesake — the murderous Black panther Party of the 1960s and '70s — demanding such things as: "full employment for our [black] people," in light of the fact that "the white man has ... used every dirty trick in the book to stand in the way of our freedom and independence"; "the overdue debt of reparations" from "this wicked racist government [that] has robbed us"; exemption for blacks "from all taxation"; and "education for our people that exposes the true nature of this devilish and decadent American society." Khalid Abdul Muhammad, a onetime spokesman for Nation of Islam leader Louis Farrakhan, joined NBPP in the mid-1990s and by 1998 had become NBPP's chairman. He earned a reputation as an inveterate racist and anti-Semite by characterizing Jews as "slumlords in the black community" who were busy "sucking our [blacks'] blood on a daily and consistent basis"; asserting that Jews had provoked Adolf Hitler when they "went in there, in Germany, the way they do everywhere they go, and they supplanted, they usurped"; telling a San Francisco State University audience that "the white man is the Devil"; declaring that blacks, in retribution against South African whites of the apartheid era, should "kill them all"; and praising a black man who had shot some twenty white and Asian commuters in a racially motivated shooting spree aboard a New York commuter train as a hero who possessed the courage to "just kill every [...] cracker that he saw." Muhammad also advised blacks that "[t]here are no good crackers, and if you find one, kill him before he changes."
When Did Barack Obama Become an Overt Black Racist? Now that he's gone from the White House (forever, one hopes), it is time to ascertain when Barack Obama became an overt black racist. Some will opine that he always has been, which may be true, but is less important than the racial divisiveness that occurred on the national scene between 2009 and 2017. I shall eschew commenting on his record as a youth, a community organizer, and an Illinois politico. Let's stick to his legacy at the national level. Some say Obama's dislike of America undergirds what he did, but anti-white sentiments better explain his behavior, especially after 2012.
Capitulating to Black Racism. Trump supporters around the country are under violent attack from black people, while MSNBC and others are trying to convince us the opposite is true. The latest comes from Kettering, Ohio, in the suburbs of Dayton. Over the weekend, a white kid walked out of sports bar where a dozen black people started taunting and harassing and threatening him about Donald Trump. Stop me if you have heard of this story before in dozens of other places around the country over the last few months: pulling white people out of cars, beating them to the sounds of Trump obscenities. Or my personal favorite, the black person who, just a few days ago, pulled on AR-15 rifle out of the trunk of his car, removed a Trump bumper sticker, then challenged to the owner to stop him.
University of Michigan Student Group Demands White-Free Space for Plotting Social Justice. Imagine a student KKK group demanding a special space on campus where no blacks are allowed, so it could scheme against blacks without them learning what it is up to. Outrageous, right? Yet we barely bat an eye at this: ["]A student activist group at the University of Michigan is demanding campus officials provide them with 'a permanent designated space on central campus for Black students and students of color to organize and do social justice work.'["] In this context, "social justice" means "racial revenge."
Black HuffPo Contributor Finds Out She's Actually Pretty White, Feels Instant 'Shame'. Christine Michael Carter, a black contributor, decided to go through an ancestry report as part of Black History Month. She wrote that the results of the report shocked and dismayed her. According to the data from 23andMe, Carter is 67.2% Sub-Saharan African, 31.5 % European (white), .6% East Asian/ Native American and and .6% unassigned. "Huh? Of all the emotions which materialized from the results, the two strongest were disorient and shame," Carter wrote of her realization that she was almost one third white.
Sage Steele: 'The Worst Racism That I Have Received Has Come from Black People'. A conference on race took place at The Crossing Church in Tampa Bay, Florida, last week. The forum, titled "Under Our Skin," attracted sports figures such as Super Bowl champion Tony Dungy, former player Ben Watson, and current ESPN anchor Sage Steele. The forum's purpose was to "discuss the intersection of race and faith in America today." That topic certainly received plenty of coverage at the conference. More notable, however, is how no one in the sports media covered what was actually said there. Sage Steele, who is biracial and in an interracial marriage, stated that black people should look at themselves before putting blame on others. She also said that the worst racism she's experienced has come from black people.
Black Lives Matter Leader: White People Are Sub-Human. The co-founder of Black Lives Matter's Toronto chapter believes white people are "recessive genetic defects" and sub-human. Yusra Khogali wrote on Facebook that "Whiteness is not humxness" and that "white skin is sub-humxn," according to The Toronto Sun. (Khogali intentionally misspells "human" in order to eliminate "man" from the word, a common practice among left-wing feminists.) She goes on to say that white people are "recessive genetic defects" who "need white supremacy to protect their survival as a people."
Disgusting video of racist black man shaming inter-racial couple goes viral. Worldstar Video, the platform for "urban" viral videos, has a pretty awful video showing a black man accosting an inter-racial couple at a black-owned restaurant. He calls the man "weak" for being in a relationship with a white woman, and disparages her race, saying, "if they're even human, it's arguable that they're even human." [...] The amazing thing is that we're told that white racism against minorities would get worse because of Trump, but this video shows how black racism seems to be getting worse.
'Why Do You Always Bring It Back to Race?': Tucker Carlson Clashes with DNC Chair Candidate. Jehmu Greene, Fox News analyst and DNC chair candidate, faced off tonight [1/16/2017] with Tucker Carlson, who immediately confronted her about her recent reference to the "alleged" election. Greene brought up the Russian "attack on our democracy" and scolded Donald Trump for his attacks on John Lewis. Carlson honed in particularly on Democrats losing white people and he confronted Greene about recent comments from an ex-Bernie Sanders spokesperson that "we don't need white people leading the Democratic party right now."
A Modest Proposal — To All Those Boycotting Members of Congress. The first time I met Democrat Maxine Waters was nearly a generation ago when she was a Member of the California State Assembly. At the State Capitol with the Republican Minority Leader of the State Assembly, I entered a "Members Only" elevator just as Assemblywoman Waters was about to close the door. She gave the Republican Leader a dirty look, then glanced at the customary "no smoking sign" and blew smoke in my face. A Member of the U.S. Congress since since 1990, Maxine Waters remains perennially angry. If Al Sharpton were a transsexual, he would be Maxine Waters, except she may be more demagogic, if that is possible. A quintessential political hack, she sees everything in terms of race, gender, class, in that order. Extra points if you're a Palestinian or Muslim.
Michael Eric Dyson Calls for Whites to Have an I.R.A. — 'Individual Reparations Account'. Professor Michael Eric Dyson thinks that white people should have an "Individual Reparations Account" to make donations to black institutions and individuals.
Black Comic Book Festival. The Black Comic Book Festival is a little bit of ComicCon paired with a lot of literature, and it is all in the heart of Harlem. The festival celebrates the history and rich tradition of black comics through panels, film screenings, cos play and artist exhibits.
Black Lives Matter Chapter Proudly Praises Barista For Spitting In Officer's Coffee. A Black Lives Matter chapter publicly praised a Starbucks barista for spiting in an officer's coffee at a local California coffee shop Wednesday night [12/28/2016]. [...] Black Lives Matter Stockton contended that an anonymous barista spit in the coffee because they were unhappy with how the officer had treated a family member. The barista was also displeased with how the department did not take a race related complaint seriously.
Black Lives Matter On Christmas: Why Do African-Americans Celebrate 'White Supremacy' Holiday? As many fortunate Americans look back on their holiday weekends with dismay over their tryptophan Turkey hangovers and uptick in their monthly credit card statements, the Black Lives Matter chapter in Atlanta was wondering why black people celebrate Christmas at all. The group referred to Christmas as a corporate holiday rather than a religious one. Black Lives Matter in Atlanta took to Twitter Sunday to raise the question: Since white people do not celebrate black holidays, why are black people so willing to celebrate Christmas? Black Lives Matter has said the holiday is predominately white, Heat Street reported.
DC Public Schools Spokeswoman Wants To 'Get Rid Of' All White Men. A spokeswoman for Washington, D.C.'s public school system tweeted Tuesday about her desire to "abolish" all white men. The declaration by Hilary Tone, who works a day job as communications director for D.C. Public Schools, was prompted by president-elect Donald Trump's selection of Rick Perry to lead the Department of Energy. Pointing towards Perry's stated desire to abolish the department he's been tapped to lead, Tone quipped that she would personally like to lead (and presumably also eliminate) the "Department of White Men."
Black lawyer: Free anyone charged with murdering whites. In a new wrinkle in the "black lives matter" movement, an editor of a top-rated legal website is calling on blacks to scare whites by automatically acquitting African-Americans accused of murdering or raping whites, no matter what the facts. On Above The Law, African-American editor Elie Mystal called for "jury nullification" by blacks when on juries in trials that focus on white victims. "Jury nullification would get white people's attention. Remember how [angry] white people were about O.J.? And that was just one dude. White people would notice if black jurors simply refused to play along," he wrote.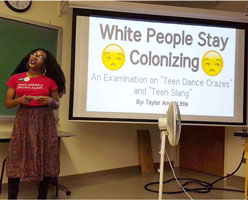 Buzzfeed: White People Are A 'Plague to the Planet'. Buzzfeed published a listicle Monday [12/5/2016] containing insulting and racist messages towards white people. The listicle, entitled, "19 School Powerpoint Presentations That Give Zero Fucks," is a list of students giving presentations. Many of the presentations include insulting and hateful messages towards whites, such as, "White People Are a Plague to the Planet," "How White People Plagued Society," and "White People Are Crazy." An image featured on the list shows a young woman with the presentations, "White People Stay Colonizing," while wearing a T-shirt that reads: "Make America Brown Again."
Black Congressmen Refuse To Condemn Ellison's Past Proposal For A 'Black State'. Several Democratic members of the Congressional Black Caucus Tuesday refused to denounce Minnesota Rep. Keith Ellison's call for a black state. One congressman stated, "I don't see anything really objectionable." The Daily Caller News Foundation recently reported on columns Minnesota Rep. Ellison wrote under a pen name while in law school. In one of them he called for a black state in southeastern American states.
Keith Ellison Once Proposed Making A Separate Country For Blacks. Some newly discovered columns shed light on the shocking views expressed by one of the Democrat's favorite politicians. Rep. Keith Ellison of Minnesota, now in the running to be DNC Chair, has attracted the support of Sens. Bernie Sanders, Elizabeth Warren, and Harry Reid. Many think that Ellison, an African-American Muslim, would make a powerful statement leading the DNC. Ellison's past has gained attention from the media, with Ellison being accused of anti-Semitism and ties to the Nation of Islam.
University Of Michigan Protesters Demand A Separate But Equal Safe Space For Black Students. In response to Donald Trump's electoral victory, students at the University of Michigan are planning a campus-wide class walkout Wednesday afternoon [11/23/2016]. They're demanding segregated campus space for students of African-American descent. The event is hosted by Students 4 Justice at The University of Michigan, a group of students "who organize to target inequities on our campus," according to their Facebook page, which features Black Panthers imagery.
Former Sanders Spokeswoman: "We Don't Need White People Leading The Democratic Party". Symone Sanders, former spokeswoman for the Bernie Sanders presidential campaign, appeared on CNN Wednesday afternoon [11/23/2016] to weigh in on the future of the DNC and the Democratic party. Sanders dismissed the idea of Howard Dean returning as DNC chairman commenting, "we don't need white people leading the Democratic party right now."
'Die Whites Die': Anti-Trump Rioters Vandalize NOLA Monuments. What started as a protest against President-Elect Donald Trump soon turned to violent riots where one of New Orleans' most famous monuments was covered in graffiti and glass windows were shattered out of a nearby bank. Hundreds showed up to denounce the election of Trump — but despite media reports of a peaceful gathering, the crowd grew increasingly hostile and violent, according to Breitbart Texas sources on the ground. Students holding signs reading "End white supremacy" originally gathered on the steps of the Lee Circle monument before the demonstrations turned destructive.
'Die Whites Die': Rioters Spray-Paint Hate on Monument in New Orleans. A search of Google news shows the lying press has ignored this story entirely.
Black Racism Goes Mainstream. Black racism is getting worse in America because it is being validated, endorsed, and legitimized like never before. And it's not just Barack Obama doing this. This race-based hatred is promoted by America-hating currency speculator George Soros who has been funding the racist, violent Black Lives Matter movement for years. Instead of urging crime-fighting, Chris Stone, president of Open Society Foundations, supports disarming the police, a move that would make things worse and leave society at the mercy of criminals.
Charlotte riots, Tulsa doesn't. In Charlotte, as in Ferguson, Baltimore and Dallas, the rioters/protesters shout their anger and hatred for white people. White people, in their view, are responsible for all their problems. As one protestor said in Dallas, "They have all the money and won't give us any." Colleges and universities across the nation are capitulating to this divisive nonsense; one is flying BLM flags alongside the American flag. More and more words and phrases are effectively banned from our daily conversation because they might offend someone.
Disturbing videos show violence during Charlotte protests. Ugly scenes emerged from Wednesday night's rioting in Charlotte, including Twitter video of a white man being beaten and dragged by a mob, and the brother of the black man whose death in a police shooting touched off protests telling media that all white people are "devils."
North Carolina congressman says Charlotte protesters 'hate white people'. [Scroll down] In the video posted online Thursday [9/22/2016], [U.S. Rep. Robert] Pittenger responded: "The grievance in their mind is — the animus, the anger — they hate white people because white people are successful and they're not."
'Black Lives Matter' activist: 'Kill all white babies'. On Monday [9/12/2016], Paul Joseph Watson posted a video of a woman he identified as a Black Lives Matter activist demanding that all white babies be murdered. "I hope they kill all the white babies," she screamed while jumping up and down. "Kill 'em all right now."
'How To Be a White Ally' posters say all white people are racist. New students at Pomona College were welcomed to campus with posters in their dorms giving instructions on "How to be a (Better) White Ally" and stating that all white people are racist. The signs state white people should "acknowledge your privilege" and "apologize if you've offended someone," adding that offensive language includes words like "sassy" and "riot," which are "racially coded."
Letter from a white teacher. I taught for one year in a black school. I grew up in the South Bronx and never felt racism between the working class dads and moms of all colors who lived side by side. In 2004, I had a rude awakening when my students called me "Cracker B----" and other unmentionable names on a daily basis, refused to let me teach them anything, and howled and carried on all day long. I got them precious time in the computer lab to do the the state test tutorials, and they tried to get through the firewall to look up pics of "Lil Kim" and did a riot in the room destroying some equipment. They did a sort of rap all day long and didn't want any knowledge seeping through. Class treats turned into class chaos. I was the enemy, no matter how hard I tried. Finally a sixth grader threatened to kill me and explained how he was going to do it. A meeting was called and the black VP told me I "didn't understand as I wasn't part of the community". I replied that I thought we all lived in the same county and had the same goals for the kids to succeed and I was laughed out of the meeting.
State University of New York at Binghamton offers 'Stop White People' course to resident advisors. The State University of New York at Binghamton is under fire over a new course it's offering to resident advisors. The session titled 'StopWhitePeople2K16' is taught by three RAs and describes itself as a tool to 'understanding diversity, privilege and the society we function within'.
Taxpayer-Backed School Holds Lesson On How To 'Stop White People'. The State University of New York at Binghamton (SUNY-Binghamton) is offering a training class titled "StopWhitePeople2k16," to instruct residential assistants (RAs) on how to deal with "uneducated" people who don't believe in ideas like white privilege. The class is just one of several available to RAs at the school, and was discovered by the Binghamton Review, a student newspaper. Residential assistants are students who agree to assist with overseeing and monitoring residential life in return for receiving a free room from the school. Apparently, though, Binghamton RAs also have the responsibility of "stopping" white people.
Video: 'White people go to the back of the crowd'. As reported by The Daily Caller, little was left to the imagination at a black supremacist rally in the veritable shadow of the Democratic National Convention. In spite of Dr. King's once proclaiming, "I have a dream that one day little black boys and girls will be holding hands with little white boys and girls," present day so-called civil rights leaders such as Rep. John Lewis (D-GA), Rep. Elijah Cummings (D-MD) and the Rev. Jesse Jackson have been conspicuously silent of the militant and often violent rabble that howl for forced segregation.
Whoopi: 'I Can't Get Mad That the System Is Rigged Against the White Guy'. On Tuesday's [7/26/2016] The View, host Whoopi Goldberg openly admitted that she could care less if the DNC rigged the system, because it was at the expense of "a white guy." After revealing emails broke last Friday showing DNC officials had conspired to defeat Bernie Sanders, the ladies at the View became angry at Sanders supporters disrupting the Democratic Convention with their booing. Whoopi became enraged and ranted that they should be supporting Hillary Clinton because, "[The system] has been rigged against women for years!"
DNC Interim Head: Don't Let 'White Boys' Win. The new interim head of the Democratic National Committee (DNC) has a colorful history, which includes demanding former President George H.W. Bush confess to an extramarital affair and a belief that "white boys" shouldn't be allowed to win. Donna Brazile is set to take over the DNC from Debbie Wasserman Schultz as soon as the Democratic convention in Philadelphia wraps up. Brazile has worked as a political strategist and Democratic party operative for over thirty years, going all the way back to a job on Jesse Jackson's 1984 effort in the Democratic presidential primary.
Black lives matter segregates reporters by race. On Tuesday afternoon [7/26/2016], organizers of the Black Lives Matter march screamed at white reporters to adhere to a scheme of racial segregation. "White media get to the back! Black media come to the front!" shouted an organizer with a bullhorn. The organizer, annoyed that people weren't immediately adhering to her instructions, began hectoring white journalists who hadn't complied. "Excuse me, sir!" she yelled. "Somebody needs to tell this person to get to the back.... Somebody needs to tell these folks to get to the back!" "We are not afraid to put people out!" the organizer yelled. "White people to the back! Black people to the front!" [Video clip]
Texas would never be allowed to secede, but...
University Of Michigan Professor: New Black-Only Segregated Nation In Southern USA 'Fairly Easy'. Some black radicals are calling for the creation of a racially segregated black nation in five American states after the deaths of Philando Castile and Alton Sterling — both black men — at the hands of U.S. police officers. University of Michigan political science professor Christian Davenport describes the notion of a new American apartheid featuring a separate black nation as "fairly easy" to accomplish. "There are large sections of the United States that have nothing but black people in them already," Davenport told Atlanta Black Star.
African Americans move to support African American owned banks. Organizers of "Operation Stand" are pushing thousands of African Americans to change their banks to ones owned by African Americans. "It seems like once the protest and things took place in Memphis, it just brought everything more to the forefront," Autwaun Williams said. Williams is one of the organizers spearheading "Operation Stand." He advocates a mass exodus from cooperate banks to local banks owned by African Americans.
Miss Alabama gets suspended from Miami TV station. The first black Miss Alabama has been suspended from her job at a Miami TV station after calling the Dallas cop sniper 'a martyr'. Kalyn Chapman James, who hosts weekly art program the Art Loft on WPBT2, recorded a two-minute long Facebook clip in her car outside her local church while struggling to hold back tears. In it the 1993 Miss Alabama admitted that she felt little towards the five officers killed when Micah Johnson opened fire during a rally in the Texas city last week.
Houston Official Calls for Form of Segregation: Only Blacks Can Police Black Communities. A Houston city councilman has called for segregation in policing. In the wake of the officer-involved shootings of black men across the country and the assassination of Dallas police officers, the councilman said police should reflect the ethnicity of the particular community where they patrol. Speaking to Fox 26 in Houston, City Councilman Dwight Boykins (District D), "I think at this point, because of the crisis situation, not in Houston but throughout the country, we need to have officers patrolling areas that reflect the ethnicity [of that community]."
Black militia says Dallas shooter 'shall be celebrated one day'. Micah Xavier Johnson, the lone gunman in Thursday night's ambush on police in downtown Dallas, was an Army veteran who friends described as a nice guy. But he also was enraged with police shootings of black men around the country, he told negotiators during a tense standoff, and he "had very strong feelings about being black," a former co-worker said. Authorities are now investigating whether Johnson was directed by the militant groups he "liked" on social media — including the African American Defense League, the Black Riders Liberation Party, the Huey P. Newton Gun Club and the New Black Panther Party — or merely emboldened by them.
First black Miss Alabama calls Dallas cop killer a 'martyr'. The first black woman to hold the title of Miss Alabama posted a tearful message Sunday calling Dallas cop killer Micah Xavier Johnson a "martyr." Kalyn Chapman James, who was crowned Miss Alabama before placing as a top-10 semi-finalist in the 1994 Miss America pageant, posted a live video on Facebook that's been viewed more than 7,400 times.
BlackLivesMatter rally segregates speakers by race. Call me old-fashioned, but I don't think you fight the legacy of segregation and racism by engaging in segregation and racism.
Dallas suspect said he wanted to kill whites. An Army veteran killed by Dallas police after the sniper slayings of five officers during a protest march told authorities that he was upset about the police shootings of two black men earlier this week and wanted to exterminate whites, "especially white officers," officials said Friday [7/8/2016].
Exclusive — New Black Panther Leader: Blacks Need to Migrate to Five Southern States, Form 'Country Within a Country'. Babu Omowale, the so-called national minister of defense for the People's New Black Panther Party, says his group and allied organizations have their sights set on establishing "our own government in a nation within a nation." Omowale was speaking in an interview set to air Sunday night on this reporter's talk radio program, "Aaron Klein Investigative Radio," broadcast on New York's AM 970 The Answer and News Talk 990 AM in Philadelphia. Omowale used the interview to claim five states as belonging to the "Black Nation": Louisiana, Mississippi, South Carolina, Alabama, and Georgia.
Black Power sniper group vow to kill more. A group named "Black Power Political Organization — BPPO" posted to its Facebook page this morning claiming there would be more attacks in the coming days. They claimed they were behind the attack on their Facebook page which has since been suspended. The post read: "#BlackPower! #BlackKnights! Sniper Assassins Take Down Five Police Officers! And More Will Be Assassinated In The Coming Days! Do You Like The Work Of Our Assassins? Get Your Own Sniper Rifle And Join Our Thousands Of Sniper Assassins Worldwide In The Fight Against Oppression!"
More Americans View Blacks As Racist Than Whites, Hispanics. Americans consider blacks more likely to be racist than whites and Hispanics in this country. Thirty-seven percent (37%) of American Adults think most black Americans are racist, according to a new Rasmussen Reports national telephone survey. Just 15% consider most white Americans racist, while 18% say the same of most Hispanic Americans. There is a huge ideological difference on this topic.
Leftist anti-police rhetoric comes to fruition in Dallas. President Obama and the left's anti-police rhetoric and shameless abuse of racial identity politics has created a deadly climate for law enforcement that led directly to the murder of five police officers in Dallas during a Black Lives Matter protest on Thursday night. Dallas Police Chief David Brown confirmed Friday morning that the shooters targeted white officers. "The suspect said he was upset about Black Lives Matter," said Brown, who is black. "He said he was upset about the recent police shootings. The suspect said he was upset at white people. The suspect stated that he wanted to kill white people, especially white officers."
Black woman's assault on 'white b----' who yelled N-word in Harlem deli wasn't a hate crime, worker says. "They got mad because they were telling me their order and the Hispanic lady got in front of them," said the store manager, who asked not to be named. "That's when the argument started. They were arguing with each other, cursing each other out toward the back of the store. I was trying to make both their sandwiches at the same time so they can leave." But the dispute quickly became tinged with racial hatred, officials said. "You white b----," the black woman told the Hispanic customer. "You don't belong here. Go back to your people."
Van Jones to Trump: Why Not 'Start Racially Profiling White Men?'. During an appearance on CBS News' Face the Nation Sunday, Donald Trump said that as much as he "hates the concept" of racial profiling, he believes it might just be the "common sense" approach to preventing mass shootings like the one that left 50 people dead in Orlando a week earlier. "It's not the worst thing to do," he insisted. The assumption is that young Muslim men of Middle Eastern heritage would be the target of a President Trump's profiling policy. But as CNN contributor, and longtime Trump critic, Van Jones said earlier Monday afternoon, he could just as easily justify singling out young white men.
Major Christian Church Calls All Whites Racist, 'No Matter What'. The United Church of Christ (UCC), a major mainline Protestant denomination, published a Facebook post telling all whites that they are racist against non-whites, no matter what they do. An infographic posted to the church's Facebook page over the weekend gives white people a series of 10 tips on how to cope with their white privilege. Suggestions include "Listen when people call you on your microaggressions" and "Stop contributing to gentrification."
The Editor says...
The UCC is not a "major mainline Protestant denomination." Nobody had ever heard of them until Jeremiah Wright surfaced in 2008. And if the UCC is just a group of political activists promoting special rights and privileges for homosexuals, it isn't a Christian denomination at all.
United Church of Christ: White People are Racist 'No Matter What'. United Church of Christ has reminded us the insanity that prevails when social justice becomes the cause célèbre among Christians.
California high school graduate removed from ceremony for wearing African cloth. A black teenager says he was escorted out of his high school graduation ceremony [5/24/2016] in Sacramento by three deputies for refusing to remove his kente cloth, a traditional Ghanaian silk and cotton fabric.
The Editor says...
By the time you graduated, the school should have made it clear that you have to abide by the same rules as everybody else.
The Dangers of Elected, Racist Stupidity. Wednesday [5/25/2016] in the Louisiana House of Representatives, which is becoming a hothouse for material feeding this column, a comic outrage broke out when, during debate of a bill that would mandate the teaching of the Declaration of Independence to schoolchildren in the Bayou State, Democrat Barbara Norton assailed the document as racist and its dissemination to our youth as offensive. [...] Norton took issue with the Declaration of Independence because, she babbled, black people were slaves in America in 1776. "All men are not created equal," she said, inarticulately attempting to assail the Declaration because the ideals expressed in it were less-perfectly practiced than they should have been.
Dem Objects to Students Reciting Declaration Because 'All Men Were Created Equal' Was Racist. A few days ago, the Louisiana state legislature took up a bill that would get students to recite a portion of the Declaration of Independence in schools. One legislator objected because of the racially exclusive original meaning of "all men are created equal." Democrat Barbara Norton said in the state legislature last week, back in 1776 "African-Americans were slaves, and for you to bring a bill to request that our children will recite the Declaration, I think it's a little bit unfair to us." She argued that it doesn't reflect the truth because only Caucasians were free back then.
How Anti-White Rhetoric Is Fueling White Nationalism. Progressive rhetoric on race has turned an ugly corner and the existence of "anti-white" attitudes can no longer be ignored. [...] What started as irony turned into an actual belief that white people, specifically white men, are more dangerous and immoral than any other people. Loosely backed up by historical inequities and disparities in mass shootings, this position has begun to take a serious foothold.
Presentation at Towson University Claims White People Are a Plague. Higher education is no place for racist rants, unless they're directed at white people apparently.
White House's Susan Rice: U.S. national security agencies are too white. In a White House often accused of being stacked with loyalists, President Obama's national security adviser said Wednesday [5/11/2016] there are too many white people in key government posts, endangering national security because they think alike. Speaking at Florida International University's commencement, Susan E. Rice, who is black, said a diversified government workforce is more likely to yield "better outcomes" than a predominantly white one.
West Point says black cadets who posed with raised fists didn't break the rules. West Point officials said Tuesday [5/10/2016] that a group of black cadets at the center of a national controversy over a photo in which they posed with raised fists did not violate academy rules on student conduct. Social media had erupted over the photo of the 16 women, which evoked black power salutes of the 1960s.
The Editor says...
What they're really saying is that the rules don't apply to militant blacks.
West Point makes decision regarding cadets' raised-fists photo. Sixteen black West Point cadets who posed with raised fists for a pre-graduation picture won't be punished for the gesture. The U.S. Military Academy said Tuesday it concluded the group photo didn't violate any Department of Defense rules limiting political activity. West Point says in a statement an internal inquiry found the picture of the 16 female cadets captured a spur-of-the-moment gesture intended to demonstrate unity and pride.
Black cadets cause West Point stir with raised fists. The prestigious West Point military academy has opened an inquiry after 16 black female cadets posed for a photo with fists raised in militant style. The pose struck by the cadets, dressed in their gray uniforms while standing on the steps of barracks in late April, is seen by some critics as an implicit show of support for the Black Lives Matter movement and thus a potential violation of a Defense Department rule against "partisan political activity."
West Point investigating black female cadets' raised-fists photo. The U.S. Military Academy has launched an inquiry into a photo showing 16 black, female cadets in uniform with their fists raised, an image that has spurred questions about whether the gesture violates military restrictions on political activity.
Georgia woman who called for 'death to all white cops' apologizes publicly, charges dropped. An Atlanta-area woman who called for black people to "rise up and shoot every white cop" apologized for her Facebook post Friday [5/6/2016]. Prosecutors charged Ebony Dickens with terroristic threats and inciting a riot after they said she wrote, "I condone black on white killings. H--- they condone crimes against us," and "death to all white cops nationwide" under her Facebook name Tiffany Milan last April.
West Point investigating photo of cadets with raised fists. The United States Military Academy at West Point said Wednesday [5/4/2016] that an investigation is underway regarding a photograph that shows 16 black cadets in uniform posing with their fists in the air. "We can confirm that the cadets in this photo are members of the U.S. Military Academy's Class of 2016," West Point's director of public affairs, Lt. Col. Christopher Kasker, told Army Times on Wednesday. "Academy officials are conducting an inquiry into the matter. John Burk, an Army veteran who served in the Iraq War before launching a popular fitness website, accused the 16 female cadets photographed in the picture of aligning themselves with the Black Lives Matter movement by posing with their fists raised — a gesture that indeed has been adopted by the protest movement, as well as other, unrelated groups for centuries.
Oxford student who led campaign to remove Rhodes statue boasts that he refused to tip a waitress because she is white. A student who helped lead the campaign to tear down a 'racist' statue of Cecil Rhodes at Oxford has boasted about refusing to tip a waitress because she was white. Ntokozo Qwabe bragged online that he and a friend made the woman cry 'typical white tears' after writing on the bill 'we will give tip when you return the land'. The incident, in a café in South Africa, provoked a fierce backlash from critics who branded him a 'hypocrite'.
Black History Professor Imagines A World Without Whiteness. James Harrison, history professor at Portland Community College, said in a lecture Monday [4/4/2016] for the college's April Whiteness History Month that peace in the U.S. is impossible so long as whiteness still exists. In a talk entitled "Imagine A World Without Whiteness," Harrison declared confidently conflict can only cease once the power structure of whiteness is totally eliminated.
Former Radical Black Panther Gets Candid On Obama, Race Relations. Clarence Mason Weaver was once so filled with hatred towards white people in America, that he broke up with a girlfriend who had a white dog, the now-conservative told The Daily Caller New Foundation in this exclusive video interview. A formerly hate-filled, Berkeley Black Panther liberal, Weaver is a black conservative who now holds strong views on Black Lives Matter, the first black president and how America can heal its racial divide.
Woman Gets In White Student's Face For Having Dreadlocks. A video allegedly showing a woman at San Francisco State University verbally badgering a student for "cultural appropriation" has gone viral after being posted on YouTube Monday evening [3/28/2016]. The woman can be heard telling the student, a white male, he can't wear dreadlocks because "it's [her] culture" and threatens to cut them off with scissors. The woman is identified in the YouTube as a "campus employee."
San Francisco State University launches probe into dispute over man's dreadlock. San Francisco State University said Wednesday it is investigating an incident involving an African-American woman seen on video grabbing a white student in a confrontation over his dreadlocks. "You're saying that I can't have a hair style because of your culture? Why?" Cory Goldstein asks the unnamed woman in the video posted on YouTube. "Because it's my culture. Do you know what locks mean?" the woman responded. He then tells her dreadlocks were part of Egyptian culture and tries to walk away but the woman blocks him and is seen grabbing Goldstein's arm. She then turns to the person filming to block the camera with her hand.
Cultural Appropriation: Black Female Accosts White Male Over His Dreadlocks. In a video published on Monday [3/28/2016], a black female said to be a campus employee accosts a white male said to be a student at San Francisco State University out of hostility to the "cultural appropriation" of his dreadlock hairstyle. "You're saying I can't have a hairstyle, because of your culture? Why?" asks the white male, who appears to be wearing a dress. "Because it's my culture," responds the black female.
Rangel: 'White Folks' At Brink of Destroying U.S. Rep. Charlie Rangel (D-N.Y.) says, "we got white folks" that are "on the brink of destroying" this country. Which is amazing at a time when "we have a president that looks like the slaves that they brought over here." Speaking at the Rainbow Push Wall Street Economic Summit in New York earlier this month, Rangel said, "It's really amazing, that at this point in time when we have a president that looks like the slaves that they brought over here, when we had a black mayor, when we have a black attorney general, where state legislators all over are beginning to become of color, we got white folks now that are prepared on the brink of destroying the whole d*** country, including the Supreme Court."
Insane Black Woman Launches Racist Attack On Innocent White Man. No one can deny that since President Obama has been in office, race relationships have deteriorated, perhaps the worst in 50 years. This decline can easily be attributed to an administration that has used race as a wedge issuein almost every political instance, regardless of the fact that this president was elected twice by a majority of white voters. The racial divide began with several incidents that became a rallying cry for race hustlers the mainstream media and the Obama White house to immediately inject themselves into ongoing investigation involving a violent altercation between a white police officer and a black teen. [Video clip]
Kanye West tells 'white publications' to 'not comment on black music' during Grammy-night Twitter rant. Kanye West unleashed his latest Twitter rant on music's biggest night. The rapper asked 'Pitchfork, Rolling Stone, New York Times' to 'not comment on black music anymore,' called Puff Daddy 'the most important cultural figure in my life,' said 'don't understand what it means to be the great grandson of ex slaves' and also noted that the 'system is designed for colored people to fail and one of our only voices is music.' He also revealed that his album will never go on sale and will only ever be available on Tidal, the digital music service which is subscription based and owned by his friend Jay Z and other music artists.
Sheriff Clarke on Beyonce's Halftime: Would It Be Acceptable If 'A White Band Came Out In Hoods and White Sheets? Commenting on Beyonce's halftime show during Super Bowl 50, Milwaukee County Sheriff David A. Clarke said he did not want to make "a huge deal about it," but since Beyonce and the other dancers were wearing "Black Panther-type uniforms," would it be acceptable if "a white band came out in hoods and white sheets in the same sort of fashion?" Sheriff Clarke added that "the Black Panthers are a subversive hate group in America."
White subway rider assaulted by black man in Brooklyn station: 'Cracka, you don't belong here'. A 44-year-old white straphanger was beaten [2/6/2016] in a Brooklyn subway station by a black man who told him, "Cracka, you don't belong here," police sources told the [New York] Daily News. The suspect also allegedly elbowed the victim's fiancée in the head, then spit in another straphangers' face.
UConn building 'black-only' living space to promote scholarship. Faced with alarmingly low graduation rates for black males, the University of Connecticut is trying something it calls bold — and critics call segregation. The school's main campus in Storrs has launched a program slated for fall in which 40 black male undergraduates live together in on-campus housing. Proponents believe the students can draw on their common experiences and help each other make it to commencement. But others cringe at the idea of black-only housing, saying it turns decades of hard-fought racial progress on its head.
The Editor says...
Where's the separate but equal whites-only dorm? Wouldn't white students find it easier to study with no blacks around? Whaaaat? That rationale only works in one direction? This whole idea is an example of "the soft bigotry of low expectations."* In this case it is assumed that blacks can't make it to graduation except under the most favorable conditions.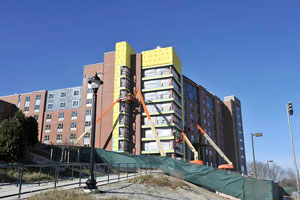 This University Is Building a Black Only Residence. The University of Connecticut has an unusual perspective on diversity. UConn is building a separate residence for black males. They think this racially segregated housing will help with retention and graduation. The university hopes to "make UConn feel like home" and match students with like-minded peers. [...] Dr. Erik Hines, a professor of educational psychology at UConn said black students are graduating at a lower rate "so the University of Connecticut was forward-thinking in bringing a solution to this issue." There is absolutely no common sense in this solution. What if we had an only white residence?




Colorblind America: A Malignant Fallacy. Yes, African Americans are slightly more conservative than white Americans on social issues such as abortion and school prayer. The problem is that African Americans do not vote on these issues. They vote on one issue: race.

This Group Has the Most Vile Racists. Black Liberals are truly the most vile racists in America. They believe the world revolves around them, and no matter what is happening in their lives, they are victims. [...] If you don't know the latest hip hop "artist," you are not black. If you aren't down with the latest nonsensical cause, then you are not part of the struggle. The only people black Liberals tolerate are those who enable their pathology of being victims.

Kobe Bryant told LA Lakers teammate Jordan Clarkson to 'stop playing like a light-skinned dude'. Kobe Bryant told LA Lakers teammate Jordan Clarkson to stop playing like a 'light-skinned dude' before a game. The NBA legend, who is in his final season, supposedly slammed the 23-year-old with the controversial advice ahead of their showdown with the Phoenix Suns. The comment however seemed to motivate Clarkson, who produced one of the slam dunk's of the California franchise's season.

Police: Woman makes 'anti-white slurs' to officers during Rock Hill arrest. A Rock Hill woman was charged with resisting police and disorderly conduct Saturday night [12/5/2015] and placed into a restraint chair at the city jail after police say she directed "anti-white slurs" toward officers, according to a Rock Hill Police Department report. An officer pulled over Brittany Jenice Foye, 27, for speeding, police said. When asked for her license and registration, "Foye made statements about there being more issues with the traffic stop," the report states, and said she was "pro-black" because of "everything that has been going on."

Student in Custody Targeted 'White Devils': Will the Media Cover? The media has been carrying water for pro-abortion activists since the Friday shooting at a Planned Parenthood in Colorado in trying to hold the pro-life movement/conservatives, along with the Republican Party, responsible for the murders for their "fierce criticism" of the abortionist organization. However, a more recent incident of threatened violence leads one to wonder if the press will advance the same narrative with Black Lives Matter and other "racial justice" activists. On Monday [11/30/2015], Andy Thomason of the Chronicle of Higher Education reported that University of Illinois at Chicago student had been arrested in connection with an online post where the user threatened "to kill 16 white students or staff members in retaliation for the police shooting of... Chicago teenager" Laquan McDonald. Thomason quoted from the Chicago Tribune's reporting on the arrest, and noted that "the University of Chicago canceled classes on Monday after the FBI passed along the threat, which described a detailed plan to 'do my part and rid the world of white devils.'"

It's Time to Call Out Black Racism. The media erupted in outrage over trucks flying Confederate flags passing by a black birthday party but continued praising the racist #BlackLivesMatter movement whose tactics include harassing white people by invading "white spaces" and intimidating people trying to eat lunch. A perfect inversion of the sit-ins at lunch counters fifty years ago. Those were a moral crusade to make a space for blacks at the table. This is a racist attack to make whites leave the table[.] But in the topsy-turvy race world we have come to inhabit, it is not racism when black racists do it. Since the Ferguson riots, America has been suffering from a violent outbreak of anti-white racism. It's time to call it what it is.

Columbia Student Claims To Be Traumatized By Reading About White People. A student at Columbia University is urging the school to inject more diversity into its required courses, claiming she suffered severe emotional trauma from reading too many books by and about white people. Columbia students and faculty gathered Wednesday night [11/18/2015] for a panel discussion on "Race, Ethnicity, and University Life." According to the Columbia Daily Spectator, much of the commentary revolved around the idea that minorities on campus simply spend too much time being traumatized by the white-centric content of their classes.

#BlackLivesMatter Protesters Disrupt Students in Library. Protesters at Dartmouth University disrupted students studying in the library, reportedly directing profanity towards white students and physically pushing others. [...] In addition, the [Dartmouth] Review reports that some of protesters became physically violent: "Men and women alike were pushed and shoved by the group. 'If we can't have it, shut it down!' they cried.

Black Students at Cornell Protest a Pro-Black Protest Led by White Students. An organized protest at Cornell University supporting racial equality has been canceled after a black student group complained about the "lack of people of color in the planning and attendance" of the event, which appears to have been organized by a white student.

Black student group vows bloodshed over Constitution. A well-established black student coalition is calling for violence if the U.S. Constitution is not replaced with a version that serves "the interests of black people." Afrikan Black Coalition was created in 2003 to connect activists across the University of California system. It has gone from concentrating on the low admittance and retention rates of black students in California to developing leadership and communication skills for members.

Black-only meeting of Klein students stirs segregation concerns. Parents from one local high school now say school officials are stirring up problems where there aren't any. "(I was at the meeting) it was (catered to) black kids (and) not to live up to stereotype," said Justin Wharton, student at Klein Oak H.S. What parents thought was a segregated event was anything but according to students at the meeting. "I don't think it was segregation it was misinformation on how it was supposed to go," said another student.

Police officer was afraid to drink coffee after Dunkin' Donuts employee handed him it to him with 'blacklivesmatter' written on cup. The officer, who did not want to be named, said the employee who handed him the drink in the Atwells Avenue branch on Friday [10/2/2015] was 'rude'. He added the worker did not seem to want to serve the officer in uniform, and he was concerned the beverage may have been tampered with.

The Editor says...
When cops start boycotting Dunkin' Donuts, that company is in big trouble.

Black Lives Matter Supporter Arrested for 'Kill All the White People' Tweet. Maryland resident Carlos Anthony Hollins has been arrested and charged for allegedly issuing deadly threats against La Plata residents via his personal Twitter account.

Black Radicals Threaten Veteran, Pregnant Wife. #FYF911 "black radicals" say they will be holding the "imperial powers" that are actually responsible for the terrorist attacks on September 11th accountable on that day. "Palmetto Star" describes himself as one of the head organizers. He said in a YouTube video that supporters will be burning their symbols of "the illusion of their superiority," their "false white supremacy," like the American flag, the British flag, police uniforms, and Ku Klux Klan hoods.

Dem Rep.: Scott Walker 'Tightening the Noose, Literally, Around African-Americans'. Democratic Congresswoman Gwen Moore accused Republican presidential candidate Scott Walker of "literally" tightening the noose around African-Americans Monday [8/24/2015]. Moore, who is black and represents the city of Milwaukee, Wisc., made the comments during a conference call with reporters timed to coincide with the Wisconsin Governor's arrival in South Carolina.

White Manager Fired After Black Employees Refuse to Work for a Honkey. Christopher Lyons, a former Department of Public Works (DPW) supervisor, is suing the city of Washington, D.C. for racial discrimination after being fired because black employees didn't want to work for a white man. [...] Lyons was referred to as "white boy," "honkey," and "cracker" during meetings. Matters only got worse when he reported fraud and waste within the department. After nine months of employment, he was fired without reason, even after receiving stellar reviews for his work.

Mentor of Obama's Minister Shrieks "White People Deserve to Die" in Latest Sermon. Likely only a very few political junkies (i.e., losers) like myself remember the close personal relationship between Barack Obama's longtime minister, Jeremiah Wright, and the virulent racist Louis Farrakhan. Obama marinated in the hateful, anti-white, anti-semitic rhetoric of Wright for 20 years, which were mere echoes of statements by Nation of Islam chief Farrakhan. It turns out that Farrakhan has been on one of his verbal jihads of late, this time calling for an ethnic cleansing of white people.

Sandra Bland Protest: All White People Should Be Killed. Breitbart Texas was at the Waller County Sheriff's Office county jail Saturday evening when a protester told reporters and others present, that all white people should be killed. She also called white people and reporters, "terrorists." Her orders — "go back into the cave where you came from." As reported by Breitbart Texas, the group Anonymous posted a YouTube video and made threatening demands upon the Waller County Sheriff's Department and Waller County officials saying, "We all know where you live. No mercy for murderers."

It's Time to Call Out Black Racism. The media erupted in outrage over trucks flying Confederate flags passing by a black birthday party but continued praising the racist #BlackLivesMatter movement whose tactics include harassing white people by invading "white spaces" and intimidating people trying to eat lunch. A perfect inversion of the sit-ins at lunch counters fifty years ago. Those were a moral crusade to make a space for blacks at the table. This is a racist attack to make whites leave the table[.] But in the topsy-turvy race world we have come to inhabit, it is not racism when black racists do it. Since the Ferguson riots, America has been suffering from a violent outbreak of anti-white racism. It's time to call it what it is.

U.S. Pays Black Comedian to Deliver Anti-White Racist Tirade at Fed Agency. The U.S. government paid a controversial civil rights activist/comedian to deliver an anti-white racist tirade at a major federal agency during Black History month and Judicial Watch has obtained the disturbing transcript and the shocking video of the offensive political rant. It took place at the United States Census Bureau earlier this year and the paid speaker was Dick Gregory, a self-professed humanitarian and drum major for justice who claims that his social satire changed the way white Americans perceive African American comedians. But Gregory's angry outburst at the Census Bureau was not funny to some employees and the agency was forced to explain that it will thoroughly review its procedures for selecting future speakers to "ensure their views are appropriate for the federal workplace."

The New James Baldwin Speaks: White People [Are Evil]. TNJB has honed his message for 20 years and never deviates from it: White people [are evil]. And as for all the white people victimized by black on white crime then and now? Wildly out of proportion? Including cops. Especially cops? So much so that even Terry Gross of NPR's "Fresh Air" should have a hard time ignoring it? Not a word. Not a thought. Gross is too enthralled with these tales from Chocolate City to wonder about why Baltimore is so dangerous for white people — all documented in that scintillating best-seller: Don't Make the Black Kids Angry. Or maybe she just does not think it is important. Either way, Gross starts her interview with TNJB — Ta-Nehisi Coates — with the usual litany of how cops are killing black people all over the country for no reason whatsoever. Which some people — that's reporter-speak for mostly me — say this story of constant black victimization is the biggest hoax of our generation. The greatest lie of our lifetime.

White Professor: All Whites Should Commit Mass Suicide For Being Complicit In Slavery. Why would any reputable college hire someone condoning mass suicide? Newsflash to a brain dead social justice warrior... we are not responsible for what others did in the past. If that were the case, everyone on the planet would be dead for one offense or another. What a self-loathing, liberal, nut job. Now this unhinged fascist claims his Tweets were sarcasm and we are just too dense to 'get it.' Sorry professor... we 'get it' all too well.

Professor Blames Whites For Her Menstrual Problems. Zandria Robinson, the recently-departed University of Memphis professor who described "whiteness" as synonymous with "terror," had even more old tweets resurface Thursday [7/2/2015], in which she blames whites for every lethal riot in U.S. history, blasts Dick and Jane stories for being "heteropatriarchal," and even attributes her menstrual disorder to white "microaggressions."

Black Teacher in Ohio Slaps Disabled White Student Saying She Doesn't Have to 'Serve White People Like You'. A black teacher in Cincinnati, Ohio has resigned after she slapped a handicapped white child and screamed at him that blacks in America "fought" so that they wouldn't have to "serve white people like him." This creep resigned not after students complained, but after her own teachers assistants complained of her abusive actions! It was going on for months, apparently.

Professor: White People Are Conditioned to Commit Mass Murder Like in Charleston. A professor at the University of Memphis suggested that the Charleston shooter was not mentally ill but rather just another example of "white people acting how they're conditioned to act." Assistant professor of sociology Zandria Robinson — whose Twitter account is promoted on the school's official website — posted a tweet following the Charleston shooting suggesting that the killer's actions were a result of his whiteness: [...]

Community Organizer to Black Youth: Avoid Forgiveness, Do Not 'Police Your Rage'. In the wake of the gruesome massacre of nine black churchgoers by an angry racist white gunman in Charleston, South Carolina, comes an article that encourages black youth to be angry, racist, uninformed, unforgiving, intentionally opaque, and to explicitly exclude and ignore "white folks" in a direct call for unrest and anarchy. The most shocking part is that the call for uncivilized radical action comes not from some obscure underground revolutionary manifesto, but from an author with a conventional liberal resume, including a writing gig at the Huffington Post and a previous executive position with an ostensibly positive program working with black youth.

Gun-Toting Valdosta Flag Defiler Wants to Kill All White Crackkkas. Remember the radical Valdosta State University student "protester" whose flag was taken away by a female Navy veteran who was then arrested aggressively and detained? The protesters were defiling the flag and the leader was a person named Eric Sheppard. He is wanted in connection with a gun found in his backpack and has refused to turn himself in. He said he'd "annihilate" anyone who comes after him. He's at it again. He wants to kill all white crackkkas, even old crippled crackkkas.

Let's not have a conversation. Why don't we try, instead, looking for solutions? Less talk, more action. And by action I don't mean more riots and more looting. Let's instead be honest about the race problem. Racism is rampant in this country — and most of it is blacks hating whites rather than the popular narrative about all those nasty, privileged whites out there hating blacks. I do know a few white people who, for no reason they can articulate to me, don't like blacks, but if there are white mobs yelling that they hate black people I must have missed them. The MSM is very successfully covering up for black mobs yelling racial epithets, attacking anyone who isn't black, looting, destroying property, etc. For lots of examples of this read Colin Flaherty's great new book, Don't Make the Black Kids Angry. It's great, but spoiler alert, it will make your hair stand on end at times. And, give you a totally different perspective on racism.

Saida Grundy, Boston University professor: White males a 'problem population. A newly hired Boston University professor has come under fire for several anti-white comments she made on Twitter, but the school says she is simply practicing free speech. Incoming assistant professor of sociology and African-American studies, Saida Grundy tweeted a slew of tweets over several months blasting white males which have drawn criticism on social media, Fox News reported Saturday [5/9/2015]. "White masculinity isn't a problem for America's colleges, white masculinity is THE problem for America's colleges," Ms. Grundy tweeted in March.

Boston University prof flunks 'white masculinity' in controversial tweets. Critics say a newly-hired Boston University professor has crossed the line with recent tweets bashing whites, but the school says it's simply free speech. "White masculinity isn't a problem for america's colleges, white masculinity is THE problem for america's colleges," Saida Grundy, an incoming assistant professor of sociology and African-American studies at Boston University, tweeted in March. In another tweet from January, she wrote: "Every MLK week I commit myself to not spending a dime in white-owned businesses. and [sic] every year i [sic] find it nearly impossible."

The Editor says...
One would think that a "professor" would capitalize the first-person singular pronoun I, capitalize the first word in a sentence, and refrain from beginning a sentence with a conjunction.

The 'white experience' and me. I purchased a small house in southern Delaware in 1999. One morning around 2 am, being sleepless, I decided to leave for New Jersey and get to the beach early. On the way I stopped at a 24 hour Denny's in northern Delaware where I occasionally went for an early dinner. It was always integrated with no problems. This particular morning, I was the only white person there. The management was black, the wait staff were black and all the customers were black. I was seated and then it started. The noise level increased dramatically, the air was filled with profanity and I heard "white bitch" and "honky" multiple times. I didn't engage or react, continuing to read my book and eat my meal. Management disappeared and the wait staff stood glaring at me with their arms folded. Not one person stepped in to stop what was happening.

Jeremiah Bell Went Out Looking to Attack "Anybody Who Wasn't Black". [Armando] Barron, a 54-year-old grandfather, was beaten to death with a baseball bat. He was murdered for not being black. While Obama delivers more lectures castigating Americans for being racist, perhaps he might spare a word for the likes of Armando Barron, animated by real racism, not microaggressions or disparate impact.

Georgia Woman Arrested For Facebook Threat: "death to all white cops nationwide". We share this story to bring forth a point. There is a real danger when the professional Black Grievance Industry makes a decision to construct a false story of racial animosity, and the media decide to sell it. (Trayvon Martin / Mike Brown as examples) Unstable people read these stories, believe them, then take action based upon the enemy identified within them. This is dangerous.

Black Judge Gives Black Home Invader Probation, Attacks White Family for Racism. A black judge, offended by a white family's concern that their toddler was frightened of black men after a violent home invasion and robbery, publicly shamed them and let off the convicted man with mere probation.

Black Judge heaps Scorn on Three-year old Racist. Louisville has a new hero: A black judge unafraid to stand up to the relentless white racism that is everywhere, all the time, and explains everything. And the racist at the receiving end of Judge Olu Stevens' courageous scorn? A three-year-old girl.

Michelle Obama's mother was worried about her daughter marrying a biracial man. Long before Michelle Obama became First Lady, her mother had misgivings about her marrying a young man named Barack Obama — because he was biracial. In a Chicago TV interview that aired during Obama's 2004 U.S. Senate campaign — and newly resurrected by Michelle Obama biographer Peter Slevin in a book due out next month — Marion Robinson confessed to being "a little bit" wary about her future son-in-law being the product of a white mom and black dad. But it could've been worse, according to Robinson. "That didn't concern me as much as had he been completely white," Robinson laughed in the appearance on WTTW's "Chicago Tonight," which was scarcely noticed at the time.

Michelle Obama's mom was wary about her daughter marrying a man of mixed race. A new biography of Michelle Obama has revealed that her mother was initially suspicious of her future son-in-law because he was of mixed race. Barack Obama's father was from Kenya and his mother was a white woman. His parents met in Hawaii although his father abandoned his family when the future president was aged just two. The claim is contained in a new biography of the First Lady written by Washington Post correspondent Peter Slevin.

This bigot lives in the White House at our expense.
10 Surprising Discoveries About Michelle Obama from Her New Biography. [#5] Her mother was wary of Barack's biracial heritage. "That didn't concern me as much as had he been completely white," Slevin quotes Marian Robinson as saying. "And I guess that I worry about races mixing because of the difficulty, not so much for prejudice or anything. It's just very hard."

30 Blocks of Racism, Incompetence and Collapse. Philadelphia's mayor is black. Its previous mayor was black. Its City Council is overwhelmingly black, with a few Hispanics and liberal union loving whites sprinkled in. Its police chief is black. Its fire commissioner is black. Its school district is run by blacks. The population of West Philly is 76% black. And you know who is racist? The black leadership of Philadelphia is racist. Last week we had two ice/snowstorms that struck the Philadelphia area. By the morning all of the roads in my northern suburban area were plowed and easily drivable. When I got off the Schuylkill Expressway at Girard Avenue and entered West Philly, the land where snowplows and salt evidently don't exist, it was like I had arrived in a third world country where government services were nothing but a dream.

Illinois high school principal defends 'black students only' event. A black high school principal in Oak Park, Illinois, is defending his decision to hold an event for "black students only," so that they could safely discuss race issues without the presence of white people. Oak Park and River Forest High School Principal Nathaniel Rouse hosted a "Black Lives Matter" event exclusively for black students at the school on Feb. 27, The Chicago Tribune reported. School officials sent out a news release following the event, after many white students were literally turned away at the door.

MLK Lieutenant Refuses To March With George W Bush At Selma Event. A civil rights leader refused to march across the historic bridge in Selma during the 50th anniversary celebration Saturday because former President George W. Bush was also marching. Diane Nash, described as a lieutenant to Martin Luther King Jr., said she did not wish to march across the bridge in Alabama because she said Bush represented violence — something she claimed was at odds with the Selma legacy.

Black pastors urge CBC not to skip Netanyahu speech. The message from a dozen prominent black pastors this week to the Congressional Black Caucus was loud and clear: Don't skip out on Israeli Prime Minister Benjamin Netanyuhu's speech. About two dozen House and Senate Democrats, most of them black caucus members, have said they will not attend Mr. Netanyahu's speech Tuesday [3/3/2015] before a joint session of Congress, which one pastor described as a "slap in the face to the people of Israel."

The Reckoning. Racial relations have hit a new low in the age of "my people," "punish our enemies," and a "nation of cowards." If an African-American entertainer does not win a Grammy, a celebrity rushes the stage to intimidate the winner. If an all African-American Little League team breaks the rules to win a crown, then the enforcement of the rules is deemed racist. If an Israel prime minister speaks to Congress without President Obama's approval, then he is racist. What can be racism when almost everything is racist?

Black Saint Louis Resident Gets On Jury, Sits Through Murder Trial, Then Refuses To Participate In Deliberations Against Black Defendant. The juror obviously held an agenda, and manipulated his way onto the jury intent on creating antagonism. He sat through the murder trial, then when it came to deliberations, presto — he sat in corner and refused to participate.

Al Sharpton's 'Diversity Task Force' is Missing Something... Can You Guess What It Is? The all black task force that's called the 'Diversity Task Force'... that's hysterical! Not that we really care about or are concerned with this supposed task force but doesn't it really ruin your credibility as a fighter for diversity if you are NOT diverse within your own task force?

The Black Brunch Brats. The "comrades" (yes, they really call themselves that) who don the solidarity-enhancing Black Brunch costume are sending a revolutionary, transformative message: This is war! On your omelettes. This weekend, an organizing manual obtained and published by the Weasel Zippers blog (which was subsequently knocked offline for 12 hours by retaliatory activists) explained the Black Brunch agenda. Only those who are "black and of the African diaspora" received the guide. Black Brunch, they were told, is "a form of resistance and a direct action tactic" to "reclaim our humanity and right to unapologetically hold space in public." By "holding space in public," they mean storming into a private business and screaming in your face while you're spending your hard-earned money as other hardworking people try to make a living serving up a nice meal.

Charlie Rangel: I Only Cared About Dead Soldiers When They 'Looked Like Me'. Congressman Charlie Rangel who is quick to slander the tea party with charges of racism, was a guest on Monday's [1/5/2015] "The Ed Show" on MSNBC, where he made a statement that appeared to be startingly racist: "I was in combat, and I'm telling you, I saw more dead people, but I never was moved until I saw dead people that looked like me in my uniform."

Race Baiting Hackers Took Down Conservative Website Over This "Blacks Only" Manual. Because 108,000 people read it here yesterday, and 19,000 people read it via the SCRIBD account.

Black Brunch Manual For Disruption. According to the enclosed rules "only black people are allowed to read the manual".

Non-Black America Experiences a Paradigm Shift. [O]n the whole, being black trumps everything else for blacks in America today. This is not true of any other ethnic or racial group. [...] The fact that blacks in America seem to sympathize with black thugs and don't publicly condemn them for their crimes leads non-blacks to one conclusion: for blacks, being black trumps all other legal, moral, and ethical considerations. If you aren't black, Black America sees you as its oppressor, and, by extension, its enemy. That's out in the bright sunlight now, and everyone is beginning to see it.

Social Degeneration. [Scroll down] Just to identify the rioters and looters as black is a radical departure, when mayors, police chiefs and the media in other cities report on these outbreaks of violence without mentioning the race of those who are doing these things. The Chicago Tribune even made excuses for failing to mention race when reporting on violent attacks by blacks on whites in Chicago. Such excuses might make sense if the same politicians and media talking heads were not constantly mentioning race when denouncing the fact that a disproportionate number of young black men are being sent to prison.

Social Degeneration Part 2. Although much of the media have their antennae out to pick up anything that might be construed as racism against blacks, they resolutely ignore even the most blatant racism by blacks against others. That includes a pattern of violent attacks on whites in public places in Chicago, Denver, New York, Milwaukee, Philadelphia, Los Angeles and Kansas City, as well as blacks in schools beating up Asian classmates — for years — in New York and Philadelphia. These attacks have been accompanied by explicitly racist statements by the attackers, so it is not a question of having to figure out what the motivation is.

Blacks must not remain silent about America's new racists. Tuskegee Institute records show that between the years 1880 and 1951, 3,437 blacks and 1,293 whites were lynched. ... Today all that has changed. Most racist assaults are committed by blacks. What's worse is there're blacks, still alive, who lived through the times of lynching, Jim Crow laws and open racism who remain silent in the face of it.

Blacks Have Separated Themselves from America. Whatever else Martin Luther King had on his agenda, his words of "judging the content of character, not the color on one's skin," resonated with Americans then and now. Those words summed up the entire perception I had of his struggle for equal rights. Those words are what I thought the struggle was about. I now realize that King's words don't represent the dream of the majority of blacks in America. I say that because those words are not what blacks have attempted to achieve. The goal post shifted from those words. King's marches and speeches have become a platform for angry blacks to achieve both reparations and an elevated status that's far more divisive than uniting.

Ramblings About Race. A white neighbor was stunned when I told him I was not voting for Barack Obama. He said, "You're black. He is black. I don't get it. What is wrong with you?" ... It was weird enough that I, a black, openly express love for America, but I actually expected the first African-American presidential candidate to go through the usual vetting process. Clearly, in their minds, Obama's skin color trumped everything.

The Editor says...
Yes it did, and it still does.

Is Black Support for Obama Racist? Black approval of President Obama is virtually unchanged at 91 percent since his inauguration. Now, unless we believe that 91 percent of blacks are truly as radical as Obama (and every indication is that blacks are far more conservative than he is), then what explains how Obama could have 91% approval, when even among Democrats as a whole, that number is lower at just 79 percent? Worse, black poverty is higher now than under President Bush. In fact, during the Bush years, black unemployment was actually lower than during Clinton's terms (you know, "the first black president"), at an average of 9 percent and certainly lower than the 16.3 percent it stands at today.

He's Obama! He's black! So, shut up! I received this message on Twitter from a black female, "Lloyd Marcus "F—— you!", in response to my opposition to Obama. This woman is obviously a non thinking racist who refuses to take an honest look at her black idol president. She has chosen to ignore Obama's long list of offenses of shredding the Constitution, governing against the will of the American people and using Chicago thug tactics. All this black woman knows is Obama is the chosen one and he is black. So shut up!

Replacing Black Power With Militant Islam. Even with the age of Obama dawning, for too many black Americans life is still fraught with the same old "us against them" sort of thinking. Where once militant blacks paraded in pseudo military garb claiming the mantle of "black power" and patterning themselves as "panthers" thrusting an angry fist into the air, now they cling to the separatist ideals of militant Islam.

The Racism of the Black Community. How can blacks truly approve of Obama more highly than they did when he was elected? The black unemployment rate is 15.6 percent today, as opposed to 11.9 percent in December 2008, over 50 percent higher than the white unemployment rate. There is no rhyme or reason to the continued support for a man who has driven the economy off the rails. But there is racism.

Hating Whitey Makes Unexpected Comeback. From anyone's pre-election calculations, an Obama presidency held the promise of relieving America's white citizens of their centuries-long guilt over slavery and civil-rights injustices. Such, however, has not been at all the case and hating whitey is making an unexpected comeback.

Obama's Popularity Falling — But Not Among Blacks. On Monday, the daily presidential tracking poll for Rasmussen Reports showed that Barack Obama no longer has the job performance approval of a majority of Americans. His overall approval rating was down to an even 50 percent. Released on the same day was a demographic breakdown of that rating: only 41 percent of white Americans approve of the job he's doing, while 97 percent of blacks approve and 58 percent of all other ethnicities combined approve.

The Editor says...
I suspect the blacks will approve of him as long as he continues to be black, no matter what he does.

Conservative Blacks Choose Pigment Over Principle. What is it about this man that has thoughtful, conservative blacks like Armstrong Williams and JC Watts saying they might vote for him? It can't be his left of left politics that makes even Ted Kennedy look conservative. What thinking conservative could actually support a man who is going to raise taxes, increase the size of government, redistribute wealth, burden small businesses and the working class, and play nice with people who want to destroy us?

Saving us from the race card. The temptation for black conservatives who disagree with Mr. Obama on everything to vote for him anyway as a gesture of racial solidarity is understandable. A lot of Southern whites, thrilled that one of their own could make it to the White House for the first time since the Civil War, voted for Jimmy Carter. We've been trying to live down the shame of it since.

Black Republicans are unfairly marginalized, demonized and vilified. What is it about black Republicans that makes black Democrats cuss them, ignore them, or call them names? When I was a Democrat, I never paid much attention to the negativity hurled at black Republicans. That's probably because I never bought into the habit of gossiping about people or calling them names. My main focus had always been about people's deeds — whether positive or negative.

Racial Organizations: There are hundreds of organizations in the state and the country that are restricted to only black members. Are they not racists? … Although Huntsville, Alabama has a city Chamber of Commerce, at one time headed by a black person, blacks created their own Chamber — no whites allowed. Also, in Huntsville, blacks have their own telephone book — no white businesses allowed. And, there are a host of other all-black organizations, including their own Masonic Lodge. Isn't this racist?

Too White to Win? Democratic Rep. Stephen Cohen … has worked tirelessly on behalf of his constituents and even went so far as to sponsor an official Congressional apology for slavery that passed the House last week in an apparent effort by Democratic leaders to bolster his chances. But Mr. Cohen hasn't been welcomed by many black leaders. He made a clumsy attempt to join the Congressional Black Caucus this year, and was rebuffed.

If this isn't black racism in action, what is it?
Black caucus calls for more diversity in bailouts. Members of the Congressional Black Caucus on Monday criticized the lack of minority participation in the government's financial bailouts and suggested that President Barack Obama isn't doing much better than his predecessor to ensure diversity.

The Real Agenda of Black Liberation Theology. In an article in the Washington Post, unnamed ministers commented that black liberation theology "encourages a preacher to speak forcefully against the institutions of oppression…" And what might these institutions be? They are not specified. But it is safe to say that they are not the welfare state or the Democratic Party. Given that black liberation theology is a product of the dreary leftist politics of the twentieth century, the very vehicles employed by the left to advance statism certainly can't be the culprits. For the left, black liberation theology makes for close to a perfect faith. It is a political creed larded with religion. It serves not to reconcile and unite blacks with the larger cultural, but to keep them separate.

Afrocentrism Is the Problem. At its heart, Afrocentrism is based on a profoundly anti-white and paranoid ideology. First, it asserts that the entire foundation of Western Civilization was stolen by the Greeks from Egypt, which, Afrocentrics claim, was ruled by ancient blacks. Second, it claims that whites are deeply inferior. Afrocentric texts often describe whites as "ice people," whose defective melanin, or skin pigmentation, makes them susceptible to a host of mental and physical deficiencies, including sexual deviancy. And, finally, Afrocentrism encourages blacks to fear whites.

Judge Orders Whites Out Of Atlanta Court. Judge Marvin Arrington insists he's not a racist; despite ordering white lawyers out of his courtroom on Thursday. The Fulton County Superior Court judge said he was just fed up seeing a parade of young black defendants in his courtroom. … The judge said the majority of people who appear before him accused of crimes such as murder, rape and robbery are black and he wanted to do something about it, one on one.

Georgia Judge: Blacks-Only Talk Was Bad Idea. A black judge says he was wrong to evict whites from his courtroom so he could deliver a stern lecture to black defendants, but says he meant no harm. "I wanted to have a fireside chat," Fulton Superior Court Judge Marvin Arrington said Thursday. "And my grandmother said years ago that if you're going to fuss at black people, you don't need to do it in front of white people."

The Editor says...
I have no objection to the judge's actions, if they are effective in reducing crime and convincing the defendants of the overall fairness of the judicial process. On the other hand, the judge seems to have imposed his own flavor of racial segregation — something that has been opposed by black "leaders" for decades, unless it works to their advantage.

Tancredo: Abolish Black, Hispanic Caucuses. White House hopeful Tom Tancredo said Thursday [1/25/2007] the existence of the Congressional Black Caucus and other race-based groups of lawmakers amounts to segregation and should be abolished. … "If we are serious about achieving the goal of a colorblind society, Congress should lead by example and end these divisive, race-based caucuses," said Tancredo...

"I pledge allegience to my black people". One of the nation's fastest-rising poetry prodigies is a 7-year-old New York girl whose poisonous demagogic advocacy of black separatism makes Al Sharpton look like Mister Rogers. … Autum Ashante' is the natural offspring of militant multiculturalism and government-sanctioned identity politics. We reap what we sow.

Black racism: When we finally stop patronizing loafers, louts and criminals, stop encouraging people who were born 120 years after the Emancipation Proclamation, 20 years after the passage of the Civil Rights Act, to pretend that their sloth and ignorance are the fault of whites, only then will blacks come one step closer to having that colorblind society they claim they want.

Whites-only groups are rare, but blacks-only groups are proliferating.
Getting better. Get ready for the 10th anniversary of the 'Million Man March' in October, and get ready to endure a litany of complaints about the state of race relations in this country.

Not black enough: Alternately, students at Bowdoin College in Brunswick, Maine, are lifting up and lashing back at a recent guest speaker invited by the school's College Republicans club. The group invited Vernon Robinson, a University of North Carolina professor, to address students in honor of Black History Month.

Black Racism at Work: For nearly half a century, predominately white America has been trying to atone for past wrongs done to black people. However, nothing seems to be enough. The more society adapts to their demands, the more the demands increase. And, the demands have gone well beyond that which is justified.

Kill the white man? Writing in the current edition of Harvard Magazine, Noel Ignatiev, a Harvard fellow and Marxist activist, argues that "abolishing the white race" (give or take a few murders, of course) "is desirable" because it would rectify the overt discrimination of the past.

Inter-Racial Crime: The Dirty Little Secret.



"I Hit This White Man" Giggler Charged With Murder: A motorist who allegedly hit a homeless man and left him impaled in her windshield until he died — and who later laughed about her actions — was indicted for murder [4/25/2002]. There was no explanation why she was not charged with a "hate crime."

Update:
Motorist Guilty in Windshield Murder: A fact that many media are refusing to report about the case: Mallard, who is black, giggled as she told friends several months later, "I hit this white man." She has never, however, been charged with a "hate crime."

The Strange Phenomenon of Black Anti-Semitism: Anti-Semitism in America, according to a survey commissioned by the Anti-Defamation League, stands at an all-time low. But alarmingly, the survey found blacks three to four times more likely than non-blacks to be anti-Semitic. Given the tremendous historical Jewish support for blacks, this insensitivity toward Jews and Israel suggests ignorance and lack of gratitude.

Panthers. Racial prejudice is ugly. I never knew how ugly until I was on the receiving end.

Whites File Bias Suit Against Black College: Five white professors in Salisbury, N.C., have filed a lawsuit against Livingstone College, claiming the private college discriminated against them because of the color of their skin.

Denny's victory may show the way for other companies: One of the biggest victims of anti-white racism is the restaurant chain Denny's, which since 1994 has had to shell out more than $50 million in settlement costs and legal fees to assuage the alleged heartbreak various non-white patrons experienced when they supposedly found themselves denied service because of their race. Now, after years of groveling before the idols of Afro-racism, Denny's is fighting back — and winning. There may be a lesson here for much of corporate America.

Fired white worker files discrimination suit against E.C. health center. Taunts of "snowflake" and "honky" and KKK references peppered Lois Sinder's days working in an all-black department at an East Chicago health center between 2005 and 2009, according to court records. Sinder was the only white employee in the Lake County Nursing and Rehabilitation Center's dietitian department, states a federal civil suit filed last week, and her black co-workers did not let her forget it.

Back to the 1950s:
Africentric school to open in 2009. After years of debate that has divided communities of every colour, Toronto's public school board voted tonight to open an Africentric alternative school in September 2009. The junior kindergarten to Grade 5 school — believed to be a first in Canada — is expected to help tackle a 40 percent dropout rate among black students.

Rev. Jackson would condone flash mob attacks. Many have asked what inspired this spate of black-on-white mob attacks. The most obvious answer is the one we don't want to mention. Plain, simple racism. I don't know what else to call it when mobs of blacks single out whites to attack. But there still exists this notion that blacks can't be racists. Racism requires power, the thinking goes. Since blacks have no power, they can't be racists.

MSNBC Gives a Violent Racist a TV Show. Of course MSNBC would never give a white racist like David Duke his own show. But they have no problem giving one to Al Sharpton.

New Divisiveness From The Racists in the Congressional Black Caucus. The most recent stop for this group of African American racial agitators was Miami Beach. The night before the jobs fair they held a town hall so they could talk politics. Rather than discuss politics this group set up on their objective widen the racial divide in America. ... All of these racial arsonists should be ashamed of themselves.

Maxine Waters Needs a Mirror. Queen of the poverty pimps Maxine Waters must so wish that Obama were a whole white man. Democrat or not, if Obama were white, Waters would be heaping all the blame on those frail little shoulders of his. But because Obama has been presented as "authentically black," Waters was recently forced to stop short of condemning him. Instead, she unleashed on the closest white item she could find: the Tea Party. Anything to keep her ignorant followers from actually thinking about where to place the blame.

The Editor apologizes for the profanity in this headline.
Kerosene Maxine to Tea Party: "Go to Hell!". [Representative Maxine] Waters once said of the then-sitting president: "I would like to ... say ... very clearly that I believe George (H.W.) Bush is a racist." She routinely refers to the Republican Party as "the enemy." She also referred to Republican former Los Angeles Mayor Richard Riordan as a "plantation owner." She called the 1992 Los Angeles riots a "rebellion," and bellowed, "No justice, no peace!" She defended looters: "There were mothers who took this as an opportunity to take some milk, to take some bread, to take some shoes. Maybe they shouldn't have done it, but the atmosphere was such that they did it. They are not crooks."

Sorry, Your "Race Card" is Expired, Over-Limit, and Declined? This week I heard yet another black liberal caller to a conservative radio program who felt "offended" that there was so much opposition to "America's First Black President." As I listened, I began to think just how racist the caller's line of thinking was! He was defending the President based SOLEY [sic] on his race. Irrespective of the President's policies, plan, purpose or performance — he was deemed unassailable because he is black. But is he?

Beating the Racism Card. [The 2012] campaign is going to be about one thing: racism. No matter what else happens, racism will be the theme. ... This is the essence of totalitarian thought control: you cannot win, you cannot remain aloof, you cannot get out of the game. That being the case, the game board must be broken, the pieces scattered, and the rules burnt.

Reverse Racism. Those people of good will who want to replace the racism of the past with a post-racial society have too often overlooked the fact that there are others who instead want to put racism under new management, to have reverse discrimination as racial payback for past injustices. Attorney General Eric Holder became a key figure epitomizing the view that government's role in racial matters was not to be an impartial dispenser of equal justice for all, but to be a racial partisan and an organ of racial payback.

Can Obama hold on to African American voters in 2012? For several months, radio host Tom Joyner has pleaded with his 8 million listeners to get in line behind the first black president. "Stick together, black people," says Joyner, whose R&B morning show reaches one in four African American adults. ... Even as Obama and his campaign play down the suggestion that support among African Americans is flagging, a cadre of powerful allies is snapping back at critics in the black community and making explicit appeals for racial loyalty.

The Editor says...
Racial loyalty? "Stick together, black people"? Is that is not blatant racism, what is it?

WaPo Finds Blacks Demanding Racial (Racist?) Unity Behind Obama. The front page of The Washington Post carried a story Tuesday [10/18/2011] on black liberals demanding all blacks stand with President Obama — just because he's black. ... On the front page, Thompson quoted from radio host Tom Joyner on his BlackAmericaWeb.com blog. "Let's not even deal with the facts right now. Let's deal with just our blackness and pride — and loyalty. We have the chance to re-elect the first African-American president, and that's what we ought to be doing. And I'm not afraid or ashamed to say that as black people, we should do it because he's a black man."

Vote For Obama Because He's Black. At the 2004 Democratic National Convention in Boston, Sen. Barack Obama said, "...There is not a black America and a white America and Latino America and Asian America — there is the United States of America." Those were welcome and commendable words. Unfortunately, they appear to be only words. Since then, Obama has divided us along race and class lines more than any modern president. Some of his strongest, high-profile supporters in the black community are now saying that Obama's race, alone, should be enough for black voters to vote for his re-election.

CBC chairman: African Americans would 'march on the White House' if Obama wasn't black. Rep. Emanueal Cleaver — the chairman of the Congressional Black Caucus — told The Daily Caller that African Americans won't "march on the White House" over the high unemployment rate in the black community because President Barack Obama is black.

Samuel L. Jackson Drops the Act: Admits He Only Voted for Obama because of Race. Jackson admitted that he only voted for Barack Obama because of the president's skin color. Said the actor, "I voted for Barack because he was black. 'Cuz that's why other folks vote for other people — because they look like them. That's American politics, pure and simple. [Obama's] message didn't mean **** to me." Well, Jackson certainly isn't alone in his ignoring of Obama's message. ... 96 percent of blacks supported Obama in 2008.

Samuel L. Jackson: I Voted for Obama because he's black. Barack Obama's politics meant nothing to Samuel L. Jackson because the "Pulp Fiction" star only voted for the president for one reason and one reason only ... because he's black.

'I Voted for Barack Because He Was Black'. It seems actor Samuel L. Jackson didn't care about either the hope or the change Sen. Barack Obama promised back in 2008. The young Chicago politician shared the same skin color as Jackson, and that was enough.

Actor Samuel L. Jackson — Vote Your Race. Jackson insists he just does what every voter does. If they did, Obama could not have been elected U.S. senator from Illinois (15 percent of the state is black, 72 percent white) or the president of the United States (13 percent black, 72 percent white). ... Polls repeatedly show that only a small percentage of Americans refuse for vote for a black person.

Republicans need to stand up against Waters racist rhetoric. At the heart of this tediously ongoing investigation is that Maxine Waters (D-CA) is an old school house bully and if you are going question her, get ready to fight. Feeding on emotionally energized behavior during the 2012 California Democratic State Convention, Waters was calling House Speaker John Boehner and House Majority Leader Eric Cantor "demons" whom she doesn't want to see "in our hall, on our screens." The Republicans will always be called demons and devils until they learn how to fight back with logic and solution to urban social subsidized issues versus the emotional rhetoric coming from democrat leaders like Waters who has a method to her oratory madness.

Obama's Marxist Faith Is Legitimate Campaign Issue. BLT [Black Liberation Theology], in fact, is the Rosetta stone for understanding Obama and his agenda, decoding his rhetoric, and divining where he plans to take this country. Here is a primer:
• The doctrine is an explicitly Marxist interpretation of the Bible whose aim is to stir up class and race hatred.
• BLT combines the teachings of Christ with those of Marx to justify the overthrow of the capitalist system.
• It does not believe the Bible is inerrant. Hence, it can be, as Obama put it, "modified to accommodate modern life."
• BLT ignores the epistles of Paul and the other apostles since they accept the institution of slavery that existed at the time.
• As professor James Cone, the father of BLT, once explained it, "Black theology seeks to prepare all nonwhites for revolutionary action."

Obama Plays Race Card, Calls on Churches to Support Campaign. Imagine if Ron Paul announced a national campaign called 'Whites for Ron Paul' — he'd be vilified as a racist. And yet Barack Obama has done the equivalent of precisely that with his launch of 'African Americans for Obama'.

Derrick Bell: The Jeremiah Wright Of Harvard. Obama's days at Harvard have been shrouded in secrecy. But a new video lifts a corner of the veil, revealing his creepy embrace of the "Jeremiah Wright of academia." It turns out his favorite law professor was the late Derrick Bell, a black radical who taught classes trashing the Constitution as racist. He liked Bell so much he led a law school "strike" in support of him in 1991, when the professor went on unpaid leave to protest the lack of affirmative-action hiring on campus.

Reaching Critical Mass. Is CRT oriented around some notion of white dominance or white supremacy? I think we can count on the NY Times to present critical race theory in as gauzy and flattering a focus as possible, so let's see how they described it over the years.

The Racist Ravings of Derrick Bell. Derrick Bell is best known as the founding father of Critical Race Theory, an academic discipline which maintains that society is divided along racial lines into (white) oppressors and (black) victims, similar to the way Marxism frames the oppressor/victim dichotomy along class lines. Critical Race Theory contends that America is permanently racist to its core, and that consequently its legal structures are, by definition, racist and invalid. A logical derivative of this premise, according to Critical Race Theory, is that the members of "oppressed" racial groups are entitled — in fact obligated — to determine for themselves which laws and traditions have merit and are worth observing. Such a perspective's implications for the ability of civil society to function at all, are nothing short of monumental.

Was Boy in K.C. Fire Attack a Victim of His School's Racist Teaching? The boy raised his hand, eager to answer the question. "What would you know about it?" exclaimed the teacher dismissively. "You're not our race." This was not dialogue from a Hollywood movie. According to a woman named Melissa Coon, it was what a teacher at East High School in Kansas City told her 13-year-old son, Allen, when he attempted to answer a question during Black History Month. Coon identifies that teacher as Mrs. Karla Dorsey, who is black; Allen is white.

Chicago Bears' Lovie Smith Calls on Blacks to Back Obama. "Our future's looking bright, because I trust the man who's leading us. And that man is Barack Obama," Smith, 53, says in a new Obama campaign Web video to promote the group African-Americans for Obama. "I have the president's back, and it's up to us as African-Americans to show that we have his back also." Ninety-six percent of black voters in the latest ABC News-Washington Post poll say they approve of the way Obama has handled his job, while just 3 percent do not.

How Derrick Bell Beat Martin Luther King Jr.: "History proves that the white man is a devil," said Malcolm X. "Whites are liars," said Jeremiah Wright. "I love to harass white folks," said Derrick Bell. "This is what you deserve. You get what you deserve, white boy," a black teenager said to Allen Coon, a white student on the porch of his own home, as he set him on fire. ... While white racism continues to decline year by year, black racism has advanced to the White House and into the hearts and minds of millions. It leads to everything from discrimination to murder.

'The Blacks: A Clown Show'. [Scroll down] The play comes back to me now as do Genet's words, because in my recollection of that production and rereading of Genet's work half a century later it occurs to me that his play is a forerunner of Critical Race Theory, a racialist concept at total odds with American principles and ideals, a concept unfortunately at the very heart of our President and his administration. At its very core CRT is hatred and from it Obama's ideas are born.

Discover the Networks: The late Derrick Albert Bell, Jr. [Scroll down] In 1994 Bell was quoted as having predicted that eventually America would witness the rise of charismatic new black leaders who, in the interests of retributive racial justice, would "urge that instead of [African Americans] killing each other, they should go out in gangs and kill a whole lot of white people." ... Bell endorsed a journal called Race Traitor, whose stated aim is "to abolish the white race, which means no more and no less than abolishing the privileges of the white skin." Moreover, the publication's guiding principle is: "Treason to whiteness is loyalty to humanity."

LeDuff to Minister Malik Shabazz: Burn Down Detroit, Are You Out of Your Mind? Minister Malik Shabazz made headlines when he made this impassioned remark at a Detroit financial review meeting on Monday [3/26/2012]: "This is white supremacy, and we will fight you. Before you can take over our city, we will burn it down first." Shabazz is upset that Governor Rick Snyder will appoint an emergency manager to run the city of Detroit if it cannot find a way to restructure the budget.

Allen West: The New Black Panther bounty on Zimmerman is a hate crime. Rep. Allen West, who has previously decried the police "mishandling" of the Trayvon Martin shooting as an "outrage" and called for a Justice Department investigation, on Wednesday found himself wondering why that very same Justice Department isn't treating the New Black Panther Party's bounty for the man who shot Martin as a "hate crime."

Van Jones: Even a gay Obama won't lose black vote. During a segment [on MSNBC] on gay marriage, anchor Alex Witt asked Jones if Obama, "would lose some of the black vote if he did come out in support of gay marriage." "I think if he came out as gay, he wouldn't lose the black vote," Jones said with a chuckle. "President Obama is not going to lose the black vote no matter what he does."

Six youths 'beat man, 78, in alleged racial revenge attack'. A 78-year-old white man says he was savagely beaten by a gang of six youths shouting: 'This is for Trayvon. Kill that white.' Six youngsters aged between 11 and 17, both white and black, allegedly launched a merciless attack on Dallas Watts in East Toledo, Ohio. ... Detectives have said they are not treating the case as a hate crime.

Marion Barry's racist remarks. Over the years, Marion Barry has said and done so many questionable things that the city whose politics he long dominated has become inured to his behavior. But his racist remarks this week about Asian Americans — and his oblivious response — are too ugly to ignore.

Marion Barry and the Left's Hatred of Asian Entrepreneurs. The disgraced former mayor of Washington, D.C., who was caught on tape in a 1987 crack cocaine sting, made an even bigger disgrace of himself and his city on Tuesday [4/3/2012]. Celebrating a Democratic primary victory, the city councilman attacked small businesses owned by "Asians" in his district.

The Democratic Party should shun the racist politics of DC crackpot Marion Barry. Former Washington DC Mayor, Marion Barry, is back in the news. He won a Democratic primary to seek re-election as a DC councilman last week and, in the middle of an incoherent victory speech, the 76-year old suddenly went a bit racist. "We've got to do something about these Asians coming in, opening up businesses — those dirty shops," he said. "They ought to go. I'll just say that right now, you know. But we need African-American businesspeople to be able to take their places, too."

A Death Bounty and an Attorney General. One can be forgiven for wondering what level of New Black Panther Party (NBPP) thuggery is sufficient to warrant the attention of Florida law enforcement officials or, seemingly, the most myopic U.S. attorney general to ever head the Department of Justice. On March 24th, New Black Panther Party leader Mikhail Muhammad offered a $10,000 bounty for the "capture" of Zimmerman and publicly stated that Zimmerman "should be fearful for his life." Fellow Panthers distributed wanted posters calling Zimmerman a "child killer" and offering that bounty "dead or alive." And in a mind-boggling rant during a conference call, Michelle Williams, Chief of Staff for the Tampa, FL branch of the NBPP, told Party members to get ready for a "race war."

A Psychologist Analyzes The President. Today the Democrats have placed all their hopes in Obama. But this man could put an end to their party. The great majority of blacks voted for Obama. Only a fool does not know that their support for him is racially driven. This is racism, pure and simple. The downside of this is that if Obama turns out to be the disaster I predict, he will cause widespread resentment among the whites. The blacks are unlikely to give up their support of their man. Cultic mentality is pernicious and unrelenting. They will dig their heads deeper in the sand and blame Obama's detractors of racism.

Where are the "separation of church and state" people now?
Black power: NAACP seeks 1 million new teen voters. If the NAACP, black colleges and African-American churches get their way, there will be an additional 1 million black 18-year-olds flooding the nation's voting stations to presumably vote for President Obama in the fall. The civil rights group on Wednesday [5/9/2012] announced a 50-state initiative with the 7.5 million member National Baptist Convention, historically-black Clark-Atlanta University and radio personality Tom Joyner to register voters who turn 18 by Election Day.

Fox News' Decision Not To Fire Jehmu Greene Angers The Right. As you may recall, on last Thursday's [5/3/2012] edition of America Live, Fox News contributor Jehmu Greene called the Daily Caller co-founder Tucker Carlson a "bow-tying white boy" in response to Carlson's criticism of Elizabeth Warren's qualifications. Many outraged conservatives have called upon Fox to fire Greene.

Fox News Won't Fire Black Racist Commentator. Fox News contributor Jehmu Greene, a black feminist, says on her Twitter page that "love can build a bridge." But racism, not love, was on display last Thursday when she called conservative Tucker Carlson a "bow-tying white boy." Greene, a Democratic Party operative who was the national director of Project Vote, a group with close ties to the corrupt ACORN organization, has not offered a public apology. There is no indication that her financial relationship with Fox News has suffered as a result of the racial outburst.

DOJ's Favorite New Black Panther Wants to Hang 'Crackers' From Nooses. Do you remember King Samir Shabazz of the New Black Panthers, the one who the Department of Justice allowed off the hook on voter intimidation charges after the 2008 election? Well, he's back in the news, spouting anti-white rhetoric and talking about beating on and killing "crackers."

The Real Racists. Just a few weeks ago, 56 percent of Maryland black voters were getting ready to cast their ballot against a referendum granting approval to same-sex marriage. Only 39 percent of blacks supported same-sex marriage. Then President Obama announced his support for same-sex marriage. Now, polls show that suddenly, 55 percent of blacks plan to vote for same-sex marriage in Maryland, with only 36 percent opposing. And that statistic holds true nationally. Suddenly, nearly 60 percent of black Americans across the country support same-sex marriage. [...] Only one thing has changed. Barack Obama has spoken. And Barack Obama is black.

Gadhafi is hero to NY House candidate. Charles Barron calls Robert Mugabe and Moammar Gadhafi his "heroes." He compared Israel's government to the Nazis, says he won't salute the American flag, and once offered that he wanted to "slap" the nearest white person. And come January, he could be central Brooklyn's newest congressman, if voters here give him an upset victory in the Democratic primary on June 26. Barron, a longtime New York City Councilman, is running for the congressional seat being vacated by the retiring Rep. Edolphus Towns (D), a 30-year House veteran whom Barron tried to unseat in 2006 and again earlier this year.

In New York City, the U.F.T. Betrays Al Shanker's Legacy. [Many establishment] Democrats see a [Charles] Barron victory as an embarrassment to their party and city, undermining the clout of their congressional delegation. They are terrified about the possibility that Barron will win the primary, and hence win a seat in Congress in a district that always votes Democratic. The problem, however, is that New York City's major trade unions, led by AFSCME, have endorsed Barron and are actively supporting him. DC-37 represents 25,000 Department of Education employees and backs Barron because of his opposition to charter schools, which the union opposes.

The Barron Democrats. Orthodox Jews in the largely Hasidic enclave of Brooklyn's Borough Park neighborhood could soon find themselves represented in Congress by a politician who routinely uses anti-Semitic rhetoric and believes that Israel should never have been created. The possibility that New York City Councilman Charles Barron could clinch the Democratic nomination today in a race against Assemblyman Hakeem Jeffries has put Jewish leaders of all stripes on high alert — and could set the tone for how Jewish voters view the Democratic Party going forward.

Was Obama's socialist party racialist? The socialist-leaning New Party required that 40 percent of its own leadership groups must consist of "people of color," according to correspondence uncovered by WND from an early New Party leader. The New Party was a 1990s party that sought to elect members to public office with the aim of moving the Democratic Party far leftward to ultimately form a new political party with a socialist agenda. In 2008, Barack Obama's campaign denied the president was ever a member amid reports, including from WND, citing the New Party's own literature listing Obama as a member. Information uncovered in recent weeks, including Obama's signed contract with the New Party, further establishes the president's membership with the controversial organization.

Pandering to the Black Voter. According to DeWayne Wickham, who writes for USA Today, on June 23, 2012, Valerie Jarrett, senior adviser to President Obama, met with a small group of black columnists at the National Association of Black Journalists and "decried Republican obstructionism that has kept Obama from getting more done."

Morgan Freeman: No Black President For U.S. Yet. "First thing that always pops into my head regarding our president is that all of the people who are setting up this barrier for him ... they just conveniently forget that Barack had a mama, and she was white — very white American, Kansas, middle of America," Freeman said. "There was no argument about who he is or what he is. America's first black president hasn't arisen yet. He's not America's first black president — he's America's first mixed-race president."

Morgan Freeman: Obama Isn't America's First Black President. Upon his inauguration, many Americans took pride in their country having elected their first black president, seeing it as a tangible sign of progress in overcoming the country's racial history. Enter Morgan Freeman, here to burst that bubble and inform us that America has yet to see its first black president.

Hill Poll: Most Feel Obama Has Changed The Country For The Worse. I'm shocked, shocked I tell you, that most think Obama is ruining the country. And I bet some people are surprised by this poll. They might have listened when Obama said that he wanted to "fundamentally transform America" during his hopey changey run for the White House. And they might have paid attention to his background, policy offerings, and political experience. Amazingly, 92% of Blacks feel that the country has changed for the better, which is strange considering the unemployment rate for Blacks is 14.4%.

Liberal group calls Romney too white for blacks to like. In advance of Republican presidential candidate Mitt Romney's speech Wednesday to the NAACP, a liberal group headed by a former New York Times reporter and ex-Media Matters executive have produced a video "satire" that claims blacks don't like Romney, who they dub so white he makes "Wonder Bread look like pumpernickel."

Mitt Romney was booed for this: Do you agree? No one expected an ovation from the largely Democrat organization, since Romney stuck to his free enterprise platform to replace ineffective government programs. Few, however, expected outright boos for their invited guest. We're publishing here some selective excerpts from Romney's remarks. See if you think the former governor deserved the vocal derision.

8 Ways Blacks Perpetuate Racism and the Only Way to Thwart It. All things considered, blacks and the civil rights culture surrounding them are the most open and prolific purveyors of racism in America. This is an ironic travesty which spits upon the graves of history's abolitionists and offends all who are committed to a dream of equality under the law and goodwill among men. Surely, such a claim is provocative. Unfortunately, it is also demonstrable.

Paterson Aides Said to Have Sought Race-Based Changes to Security Detail in '08. Aides to New York's first African-American governor wanted a police entourage that looked more like their boss, so they made an unusual request to the State Police: Replace at least 10 white troopers assigned to protect Gov. David A. Paterson with black or Latino officers.

How to Secure the Black Vote for Barack Obama. Never give black people logical reasons to vote for Obama because we have none. [...] We must focus on the message of professional "flyjock" Tom Joyner (who should be your unofficial campaign co-chairman) who said: "Let's not even deal with facts right now. Let's deal with our blackness and pride — and loyalty. We have a chance to reelect the first African American president ... And I'm not afraid or ashamed to say that as black people, we should do it because he's a black man."

New Black Panthers to RNC: Our 'Feet Will Be On Your [MF] Necks'. Michelle Williams, New Black Panthers chief of staff threatens the upcoming RNC convention in Tampa, Florida. [Video clip]

Great News: New Black Panther Party Members Plan to Put Their Boots on the Necks of Republicans. Going to the Republican National Convention in Tampa at the end of August? If so, watch out for New Black Panthers who plan to put their boots on your neck.

New Black Panther's Graphic Charge: We Need to Kill White Babies by Bombing Nurseries. "Under siege." That's how New Black Panther Party Chief of Staff Michelle Williams describes the black community in Tampa, FL, site of the GOP convention. And you can bet she blames Republicans, whites, and "tea baggers." [...] But the most shocking comments come in a separate piece of audio posted on the site. In it, the host says blacks are "too scared" to drag whites out of their houses, skin them, hang them in trees, drag them behind trucks, and pour acid on them.

It is always those on the political left who are preoccupied with skin color.
Black journalists protest debate exclusion. A group of black journalists says it is disappointed in the lack of ethnic diversity among the people chosen to moderate presidential debates.

Obama versus Jesus: Black Christians Must Decide. A poll claims that Romney will receive zero percent of the black vote. Well, if the poll proves correct, it means that a vast majority of black voters are ignorant of the truth... or else they're racist. Black Christians who vote for Obama knowing his crimes against Christianity and biblical principles have chosen to worship the idol of racial loyalty over their discipleship to Jesus Christ. Pure and simple. [...] Incredibly, some blacks have completely forsaken their Christianity for Obama. A fellow PK (preacher's kid) said her parents recently changed their stance on same-sex marriage in support of their black president. I find this remarkable.

Where Does That Thirty Percent Come From? A technician at my wife's office has made it well known up and down the corridors that she would file a "racial discrimination" suit if she were ever laid off for any reason. Most offices have one of these.

Obama's Legacy on Black America. Will Obama leave blacks striving for the highest ideals, as did MLK? Unfortunately not. Obama will leave office with blacks behaving at their monolithic worst: voting skin-color over innocent life, national security, the economy, and even their once-sacred relationship with Christ.

Jay-Z: I Support Obama Because He's the First Black President. Hip hop star Jay-Z is about as one percent as it gets, to use Occupy Wall Street negative lingo for the super rich. The rapper also favors smaller government. So, shouldn't that mean he's voting for Mitt Romney Nov. 6?

Congressional Black Caucus Honors Eric Holder. Attorney General Eric Holder was awarded the Congressional Black Caucus's Chair Award last Saturday [9/22/2012 ?] at the Phoenix Awards Dinner in Washington, DC. In her keynote speech for the event, First Lady Michelle Obama gushed over Mr. Holder's "outstanding contributions to our nation."

The Editor says...
Apparently the Congressional Black Caucus doesn't care about any of this.

Destructive Passion. [Scroll down] Another constant feature of [Cornel] West's diatribes is racial animosity and thinly veiled racist attacks on whites. He has a fondness for race-baiters like Jeremiah Wright, pastor of Barack Obama's home church, and James Cone, the founder of "black theology," the tenor of whose thought can be seen in statements like "Theologically, Malcolm X was not far wrong when he called the white man 'the devil,' and in calls for 'the destruction of whiteness, which is the source of human misery in the world.'"

What If Obama Were White? Rep. Emanuel Cleaver, D-Mo., the chairman of the Congressional Black Caucus, said last year, "If (former President) Bill Clinton had been in the White House and had failed to address this problem, we probably would be marching on the White House." The problem to which Cleaver refers is black unemployment. At the beginning of the Obama administration, 12.7 percent of black adults seeking work were unemployed. Black unemployment is now 14.1 percent. [...] The head of the Congressional Black Caucus concedes that blacks suffer from a level of unemployment that would be unacceptable under a white president. But because of Obama's race, Cleaver refuses to criticize him.

Black America: The Klan is right. Let me state unequivocally: If you are a black person, and you are voting for Obama solely "because he is black," then you are by default placing your imprimatur on racism. You are, albeit unknowingly, saying the Klan is right to demand a vote for a candidate solely "because he is white." Many polls, if they are to be believed (and some are), show that blacks intend to once again vote overwhelmingly for Barack Obama. If Barack Hussein Obama deserves 95-97 percent of the black vote solely "because he is black," then Willard Mitt Romney deserves 95-97 percent of the white vote solely "because he is white."

African American Studies Professor Names 'The 15 Most Overrated White People,' Includes Reagan. Can you imagine the outrage if a white commentator wrote an article with the headline "The 15 Most Overrated Black People?" On Monday [10/8/2012], African American Studies professor and political commentator Marc Lamont Hill published a piece at the Huffington Post entitled "The 15 Most Overrated White People." To honor Columbus Day, Hill began his piece by bashing one of our nation's most beloved figures.

'The Dozen Most Overrated Black People'. [Scroll down] Given that [Associate Professor Marc Lamont] Hill works at Columbia's Teachers College, where he instructs those who in turn instruct our children, it's no wonder that our nation's public education system is a disaster, particularly so for black children. Hill is a self-proclaimed expert on things that many people (such as parents of school-age children of all races) would think don't matter. He is a man who includes William Shakespeare in a list of "overrated white people" but who can't count names in his own article.

Dr. Marc Lamont Hill and 'Overrated White People'. White privilege consists of being white. Black privilege consists of denouncing white people in ways that would be considered racist if the shoe were on the other foot. Dr. Marc Lamont Hill, a man whose website modestly describes him as a "Professor, Author, Speaker, Public Intellectual," has assembled a list of what he believes are the 15 most overrated white people to prove the point. Any college faculty member who tried assembling a list of the 15 most overrated black people would soon be the target of the most overzealous witch-hunt since Salem.

Black Christians: Shame! Shame! Shame! Increasingly, I am hearing the following mantra/narrative from black Christians: "I'm voting for Obama because he is the lesser of the two evils." This is an extremely weak attempt to justify their racism and loyalty to The Black Code (never side with a white against a fellow black). [...] Indisputable facts are available everywhere exposing Obama to be the most anti-Christian president in U.S. history. I know some of you black Christians will continue to stick your heads in the sand, refusing to accept the truth. Woe be unto you. Racism is evil, whether it comes from whites or from blacks blindly worshiping Obama because of his skin color.

Black-on-Black Racism During the Presidential Campaign. While it is reported that 94% or more of African-Americans support President Barack Obama over Mitt Romney in the upcoming national presidential election, the rarely-spoken question is: Are many African-Americans only voting for Obama because he's black? [...] Contrary to the 2008 criticism of white prejudice which said that some whites weren't voting for Obama because he's black, social media shows that the reverse is quite true in that blacks' biggest reason for casting their vote for Obama is because he's black.

Police say Winnsboro attack fabricated. Police announced Tuesday [10/23/2012] they believe Sharmeka Moffitt fabricated a story about being attacked and burned Sunday night at Civitan Park in Winnsboro by three men who wrote "KKK" on the hood of her car, and instead set herself afire.

The Editor says...
This is indeed a hate crime, in my estimation. This woman evidently hates white men so much that she was willing to vandalize her own car and set herself on fire in order to blame imaginary racist white men for it. That's a lot of hate.

Police: Burn wounds self-inflicted. Police in Winnsboro are announing at a news conference that they believe Sharmeka Moffitt fabricated a story about being attacked and burned Sunday night at Civitan Park in Winnsboro by three men who wrote "KKK" on the hood of her car.

Pastor who prayed at Obama's inauguration says all white people will go to hell. Pastor Joseph Lowery, a civil rights movement hero who delivered the benediction at President Obama's inauguration, reportedly said that he is shocked that any black Americans would stay home with Obama on the ballot and suggested that all or most white people would go to hell.

Obama's inauguration reverend: All whites are going to hell. All white people are going to hell, longtime African-American civil rights advocate Rev. Joseph Lowery told an audience at a get-out-the-vote event held Oct. 27 in Georgia. Lowery, who gave the benediction at the January 2009 inauguration of President Barack Obama, told the audience of up to 300 African-Americans "that when he was a young militant, he used to say all white folks were going to hell. Then he mellowed and just said most of them were. Now, he said, he is back to where he was," according to an Oct. 31 report in the Monroe County Reporter newspaper.

Obama's inauguration reverend says anti-white slam was a joke. Longtime African-American civil rights advocate Rev. Joseph Lowery told The Daily Caller that he was joking when he told a get-out-the-vote event that all whites will go to hell.

Obama's Appeal: Clueless Entitlement Addicts and Racists. Obama's re-election campaign is geared to three groups: the clueless, the entitlement addicts, and the racists. A black woman at a gas station was interviewed on Fox News. She said the high fuel prices are having a disastrous effect on her family's well-being, but she is voting for Obama because she agrees with everything he is doing. Folks, I do not mean to be rude, but this black woman is clueless and/or a racist. I suspect that her support of Obama is a combo of both. She is voting for Obama because she is uninformed and because he is black like her.

Ebony vs. Ivory: When Obama is 99 and 44/100% Pure. Perhaps we've discovered the real cherished "99 percent." Writing that "[s]ome Philadelphia neighborhoods outdid themselves in Tuesday's presidential election," Philly.com reports that 13 of the city's wards recorded a victory margin for Barack Obama of 99 percent or more. In other words, in some precincts, Mitt Romney was perhaps worth only three fifths of a percent. This places Obama in rare company, with a result hardly seen since Adolf Hitler "won" a 1936 referendum with 99 percent of the vote.



Obama's Jonestowns. At first, the numbers seemed too absurd to be true: did Mitt Romney really receive zero votes in 59 Philadelphia voting districts? Did Barack Obama really outpoll him by a combined 19,605 to 0 votes cast in these 59 districts. According to the Philadelphia Inquirer, which has no interest in deceiving, the answer is yes. Immediately, one suspects some element of fraud, but fraud isn't the real issue here. Obama was producing nearly comparable numbers in inner-cities throughout America, especially those in contested states.

Why African-American Voters Still Support Jesse Jackson Jr. Even as the congressman reportedly negotiates a plea deal on allegations that he misused campaign funds, his African-American base remains steadfastly loyal.

An Open Letter to Jamie Foxx Explaining Why Black Pride Is Just As Evil As White Pride. When racist whites try and argue that blacks are inherently more primitive and violent, we label them crackpots and dismiss them from civil society. Yet when you want to insist the same thing, we applaud. It's not the fact of your racism that bothers me. It's the real-world consequences of what happens as your poison filters out into the culture and confused young boys (many lacking fathers in the home to model real masculinity) drink it up.

Radio Host on Tim Scott: 'Black Only in Skin Color'. Tim Scott has been appointed to fill the South Carolina Senate seat being vacated by the retiring Jim DeMint and immediately the racebaiters jumped in with both feet to attack him. One of the early hatemongers was Amos Brown, a host on a religious radio station in Indianapolis, Indiana. Brown used his Twitter account to claim that African American Tim Scott isn't really a black man.

The new racial derangement syndrome. There is a different sort of racialist derangement spreading in the country — and it is getting ugly. Here is actor Jamie Foxx joking recently about his new movie role: "I kill all the white people in the movie. How great is that?" Reverse white and black in the relevant ways and even a comedian would hear national outrage. Instead, his hip "Saturday Night Live" audience even gave Foxx applause.

Public School Teaches "White Privilege" Class. A school district in Wisconsin said they will review a high school diversity class that exposed students to radical leftist thinkers and promoted a critical race theory that alleges white people are oppressors. The "American Diversity" class was taught to students at Delavan-Darien High School in Wisconsin, Fox News has learned. "They're teaching white guilt," one parent told Fox News. "They're dividing the students. They're saying to non-whites, 'You have been oppressed and you're still being oppressed.'"

Jamie Foxx: 'Black People Are The Most Talented People In The World'. It seems Oscar-winning actor Jamie Foxx just can't avoid saying something really stupid at awards ceremonies. After calling Barack Obama "Our Lord and Savior" at last November's Soul Train Awards, Foxx, during his acceptance speech as Entertainer of the Year at last Friday's [2/8/2013] NAACP Image Awards, said, "Black people are the most talented people in the world".

The Editor says...
Obviously, if that were true, black people would be the wealthiest people in the country. By and large, exactly the opposite is true, unless violent crime considered a talent.

Massachusetts' new US Senator helped organize 'friendly takeovers' of restaurants for black Bostonians. The black attorney appointed Friday [2/8/2013] to temporarily replace Massachusetts Sen. John Kerry once helped plan "takeovers" of Boston restaurants with his wife and other black professionals, to protest the "lack of color" in downtown hangouts. "We get used to the fact that we'll be the only black people in the restaurant," William "Mo" Cowan, then head of the Massachusetts Black Lawyers' Association, told The Guardian, a British newspaper, in 2003. "We want to come to something like this to see other people who look like us. Everybody has their own comfort zone."

Samuel Betances: Race Hustler on the Dole. The Obama administration would have you believe trimming federal fat will cause a calamity. Here's a suggestion — stop giving federal money to Samuel Betances. Betances is the top-shelf race hustler who receives your hard-earned tax dollars to go inside federal agencies in Washington, D.C., and teach government workers that America is a racist country. Judicial Watch obtained records of one of his looney talks at the U.S. Department of Agriculture. It contained a creepy call and response that would have made the Symbionese Liberation Army proud.

Russell Simmons Slams NRA for Hiring Black Spokesman. Colion Noir, a young African American who is conservative and pro-gun, is the National Rifle Association's newest spokesman, but apparently this has proven too much for rap and entertainment mogul Russell Simmons.

Black teacher suspended for racial slur. Racial sensitivity is a minefield for Americans, and not just whites. A black schoolteacher in Broward County, one Leslie Rainer, has discovered that while blacks apparently can use the n-word, the word "chocolate" applied in any way to a black child in a classroom is enough to get suspended from her job.

AL black legislator sends racist tirade to gun rights supporter. Would it do any good to point out that if this bozo was white and sent a racist screed like that to a black constituent, that there would be calls from one end of the country to the other for his resignation? No — but it is obligatory to point it out.

MSNBC's Touré founded militant anti-white student paper. MSNBC host Touré founded a student newspaper dedicated to black liberation theology while he was a college student attending Emory University from 1989 to 1992. Touré's flagship publication, The Fire This Time, lavished praise on famous anti-Semites, black supremacists, and conspiracy theorists whom Touré helped bring to campus. Before he became an intense-but-sardonic TV personality, Touré also decried "the suffocating white community" and defended a nationally famous fake hate crime.

MSNBC's Idiot Race-Baiter Toure Started an Idiot Race-Baiting Newspaper in College. I suppose a lot of black college students adopt a militant, radical posture, but then, I'm not sure if I want that sort of person lecturing me about politics. I wonder if kids have to get permission signed from their parents if Toure speaks at their school.

Obama housing nominee: Most white people [...] should be excluded from 'democratic process'. President Obama's pick to head the Federal Housing Finance Agency once said that a "majority of white voters" would never vote for a black candidate and that they should be excluded from "the democratic process."

Louisiana legislator claimed Obamacare opposition is motivated by race. Karen Carter Peterson, who also chairs the Louisiana Democratic Party, claimed Monday that opposition to Obamacare is 'about the race of this African-American president.' 'It's not about how many federal dollars we can receive. It's not about that,' she told her fellow lawmakers. 'You ready? It's about race. No, nobody wants to talk about that. It's about the race of this African-American president.'

The Editor says...
The Democratic Party platform is discussed on another page. The primary goal of this particular Democrat, Ms. Peterson, seems to be the acquisition of federal dollars, as if federal dollars can be obtained at no cost. The veneer of racism and perpetual victimhood doesn't help, either.

Lewis Points Finger At 'Rich White People' For School Problems. A day before the first set of school closings was set to begin, Chicago Teachers Union President Karen Lewis had some harsh words about how the Chicago Public Schools are funded and managed, blaming much of the district's problems on racism. WBBM Newsradio's Nancy Harty reports, at a luncheon on education reform, Lewis told members of the City Club that Chicago is the most segregated city in America.

Chicago Teachers Union Prez Blames 'Rich White People'. The president of the Chicago Teachers Union charges that racism and "rich white people" are to blame for the immense financial and educational crisis facing the Chicago Public Schools. [The] Chicago Public Schools (CPS) represent everything that is wrong with public education in America. They are in thrall to the unions that run the system and bankrupt it through bloated salaries and pensions while too many of the students trapped inside graduate as functional illiterates, if they graduate at all.

Racial violence in the classroom of a different kind. This is a different kind of violence. The kind where teachers and kids are bullied into hearing that they are racists and their belief — and practice of White Supremacy is responsible for the disparity in achievement between children of different races. Here is just one practitioner: The head of the Chicago Teachers Union who blames poor Chicago schools on "rich white people."

'Kill Whitey' Panther is held on gun rap. The tattoo on his face says, "Kill Whitey" in block letters, and cops say the gun he carried was loaded and unlicensed. But that didn't stop Maruse Heath — head of the Philadelphia chapter of the New Black Panther Party — from claiming that he's really all about charity and outreach as he was arraigned on a gun-possession charge in Manhattan last night.

Mecklenburg County commissioner Kim Ratliff under fire for racial statements. A Mecklenburg County commissioner is under fire for making statements with racial overtones that have some people calling for removal — or at least a reprimand. This time, it's not Bill James, the longtime Republican commissioner who's been known to utter divisive remarks. It's Kim Ratliff, the board's Democratic vice chairwoman, who told WBTV that she'd prefer commissioners not choose a "white male" to be the next county manager.

Update:
Ratliff apologizes for saying county manager shouldn't be a 'white male'. Mecklenburg County commissioner Kim Ratliff apologized Tuesday night to the public and her colleagues for saying she preferred that the next county manager not be a white man. Ratliff, the board's vice chair who is a Democrat and black, said in a brief statement at the board's regular meeting that she regrets making the statement.

The Editor says...
Apparently she doesn't regret the statement enough to resign in disgrace.

More Americans View Blacks As Racist Than Whites, Hispanics. Americans consider blacks more likely to be racist than whites and Hispanics in this country. Thirty-seven percent (37%) of American Adults think most black Americans are racist, according to a new Rasmussen Reports national telephone survey. Just 15% consider most white Americans racist, while 18% say the same of most Hispanic Americans. There is a huge ideological difference on this topic. Among conservative Americans, 49% consider most blacks racist, and only 12% see most whites that way. Among liberal voters, 27% see most white Americans as racist, and 21% say the same about black Americans.

Saxophone player attacked in the street by three black women. A saxophone player has claimed that she was assaulted as she played a jazz song in the street by three African American women who said a white girl shouldn't play that sort of music. Cassandra Struve, 26, was performing in the street outside the Summerfest grounds in Milwaukee, Wisconsin around 11 pm on June 26 when the three women approached her.

Progress in race relations isn't achieved by having minority leaders. I am so old that I can remember when most of the people promoting race hate were white. Apparently other Americans also recognize that the sources of racism are different today from what they were in the past. According to a recent Rasmussen poll, 31 percent of blacks think that most blacks are racists, while 24 percent of blacks think that most whites are racist. [...] If many blacks themselves now think that most other blacks are racist, that is startling.

Juror B37 Gets a Lesson in Race Incitement. After two days of silence on the part of the jurors in the George Zimmerman murder trial, one member of the panel that voted to acquit him emerged last night in a fascinating interview with CNN's Anderson Cooper. But if she was thinking that her account of the deliberations wouldn't be greeted with derision and abuse, she was soon sadly better informed.

Obama may be incompetent, but at least he's still black. And to some people, that's all that matters.
For blacks, empathy with Obama trumps economic record. For the vast bulk of the African-American political class, the sense of identification and empathy with the nation's first black president has almost always taken primacy over whatever disappointments they have with his record. The disappointment is perhaps strongest on the economy, since black people are worse off now than they were when Obama first took office, according to virtually every major indicator.

Irrational Animal. [Scroll down] In other words, Ice-T contends that Zimmerman must have "done something" to set Martin off. Yes, he did: he showed an interest in Martin's behavior, and tried to keep an eye on him. That is manifestly not a crime, let alone a rational justification for attacking someone — assuming rational justification is required. But Ice-T, like Al Sharpton, Barack Obama, and the rest of America's black on black racists, begins from the opposite assumption, namely that rational justification is not applicable to this case. Trayvon Martin was black, you see, and therefore — so the anti-black racists believe — he is not to be held to standards of rational behavior.

The Meaning of the Zimmerman Trial. Progressive callers to the Chris Plante radio show in Washington, D.C., including the proportion of the black population most exploited by the Progressives, in recent days have effectively been arguing the following: If a white man follows a black man walking around the neighborhood, to observe what he is doing, the black man has the right to beat the white man to death. [...] If the white man resists, then he must be held criminally liable for any harm that results. That is not the law, which is why the jury found Zimmerman innocent.

Professor backs statement that God is racist, says 'I have tenure. I can't get fired'. Anthea Butler, the Ivy League religious studies professor who called God a white racist after the Trayvon Martin verdict last week, doubled down on her statement and denounced the conservative media outlets that criticized her. Butler, an associate professor of religious studies at the University of Pennsylvania, wrote a blog post for Religious Dispatches last week arguing that most Americans worship a "white racist god with a problem" who is "carrying a gun and stalking young black men."

Rangel: Tea Party activists are 'white crackers'. Rep. Charlie Rangel (D-N.Y.) on Friday likened House Republicans to "terrorists" and Tea Party activists to "white crackers" and segregationists. In a wide-ranging interview with The Daily Beast, Rangel blamed the GOP for damaging American competitiveness. "What is happening is sabotage. Terrorists couldn't do a better job than the Republicans are doing," he said. Rangel, 83, also compared fighting the Tea Party to fighting Southern segregationists.

Democratic Congressman: Tea Party 'Same Group' Of 'White Crackers' Who Opposed Civil Rights. Rep. Charlie Rangel (D-NY) suggested on Friday morning [8/2/2013] that the tea party movement is comprised [sic] of the same types of people who fought against the civil rights movement during the 1960s. Speaking with the Daily Beast, Rangel said of the movement: "It is the same group we faced in the South with those white crackers and the dogs and the police. They didn't care about how they looked.

This Homeland Security Employee Is Preparing for a Coming Race War. [Scroll down] Conservatives don't tend to be fans of the Southern Poverty Law Center: this is the same group that labeled The American Family Association and pretty much the entire anti-Islam movement as hate groups. But their report seems primed to stoke the fires of a set of American conservatives who already believe the DHS is hoarding ammunition (contrary to the evidence), either to build a secret army, or to prevent gun owners from accessing it.

DHS employee behind racist website. A Homeland Security employee is the operator of a racist website predicting and advocating a race war, a department official said Thursday [8/22/2013].

DHS worker behind racist website gets paid leave. The Department of Homeland Security said Friday that an employee who runs a racist website predicting and advocating a race war has been put on paid administrative leave. Ayo Kimathi, an acquisitions officer for Immigration and Customs Enforcement who is in charge of buying weapons and ammunition for the government, operates the website named "War on the Horizon." It includes descriptions of an "unavoidable, inevitable clash with the white race." Kimathi is black.

Paid leave = vacation.
DHS employee behind racist website on paid leave. The Homeland Security Department says an employee who runs a racist website predicting and advocating a race war has been put on paid administrative leave.

DHS employee's website: 'We are going to have to kill a lot of whites'. Is an employee at the Homeland Security Department also a racist preparing blacks for a campaign of violence against whites? Ayo Kimathi, a small business specialist at the agency, is also a "gay-bashing, revenge-seeking black nationalist," according to the Southern Poverty Law Center, a nonprofit group that tracks groups and individuals it says are bigoted and hateful.

DHS Still Hasn't Fired Black Supremacist Who Called for Mass Murder of Whites. The black-nationalist Department of Homeland Security employee who was placed on leave almost four months ago for running a website that espouses the mass murder of whites has still not been fired, an agency spokesperson told National Journal.

Militant black nationalist still gets paid by feds: report. A black nationalist who has called for the mass killing of white people is reportedly still on the Immigration and Customs Enforcement (ICE) payroll. Ayo Kimathi works as a procurement officer for ICE and was placed on administrative leave three months ago; he has called for "ethnic cleansing" of "black-skinned Uncle Tom race traitors" and said that in order for black people to survive in the 21st century, "we are going to have to kill a lot of whites — more than our Christian hearts can possibly count."

Professors Blame Racism, Republicans for Government Shutdown. Professors at campuses across the nation have been quick to lay blame for the government shutdown. And they are not blaming Barack Obama or the Democrats. University of Pennsylvania Associate Professor Anthea Butler claimed on twitter that racism against President Obama was responsible for the shutdown stating that a previous shutdown had taken place under the leadership of "fake black president Clinton" but this time Republicans have a "real black president to mess with."

The Editor says...
Just a reminder: Mr. Obama is only half black.

This proves that black voters don't care who a candidate is or what he believes, as long as he is (apparently) black.
White guy wins after leading voters to believe he's black. Dave Wilson chuckles as he talks about his unorthodox political campaign. "I'd always said it was a long shot," Wilson says. "No, I didn't expect to win." Still, he figured he'd have fun running, because he was fed up with what he called "all the shenanigans" at the Houston Community College System. As a conservative white Republican running in a district whose voters are overwhelmingly black Democrats, the odds seemed overwhelmingly against him. Then he came up with an idea, an advertising strategy that his opponent found "disgusting." If a white guy didn't have a chance in a mostly African-American district, Wilson would lead voters to think he's black. And it apparently worked.

Oprah Winfrey is delusional about racism, white and black. In one quick, thoughtless breath, Oprah added another tenet to Libthink: Not only are all racists white, but they also need to "just die," every last one of them. Once all those old, white racists "who were born and bred and marinated in it" have died, then America will be forever purged of racism. Make that "white racism," and remember, according to Libthink doctrine, that's the only racism worth mentioning.

Oprah's Offensive Opinion. Since Oprah Winfrey was in London to promote "The Butler," a movie which depicts its subjects so dishonestly on the subject of race that Michael Reagan — who personally knew the film's key protagonists — called it "The Butler from Another Planet," it's not surprising that she would sputter more falsehoods about "racist" America in an attempt to stay in the public eye. In an interview with the BBC, the self-made billionaire and long-time Obama supporter said that "disrespect for the office (of the president)... occurs in some cases and maybe even in many cases because he is African American."

No, Oprah, America isn't racist. Oprah's pronouncement produced another "huh?" moment for me, considering the fact that it was millions of Americans that gave their colorblind eyes to her show for a quarter-century, famous enough to be interviewed by the BBC. As communism wound down in the Soviet Union, President Reagan was asked whether he still considered it an evil empire. "You are talking about another time, another era," he replied. Oprah is still living in that other time and era in which people separated themselves from one another primarily on the basis of race — a real time to be sure — but one that is, for the most part, not our reality today. That's especially so at the highest levels of politics and entertainment.

Oprah and The Racists Within. A whole generation in the south, born and bred and marinated in prejudice and racism and they just have to die? Oprah is either advocating the killing of old white people in the south or she is saying that through old age attrition, racism will end when they die off of natural causes. Either way, Oprah is 100% wrong and, wrong on so many levels it is mind-boggling.
Punctuation modified and emphasis removed by The Editor.

ICE's Homophobic Black Supremacist Employee Is No Longer with the Agency. Ayo Kimathi, a.k.a. "the Irritated Genie," a.k.a. the black supremacist employee of the Department of Homeland Security's U.S. Immigration and Customs Enforcement agency is "no longer an ICE employee," according to a statement from ICE's Deputy Press Secretary Gillian Christensen. "His last day with the agency was December 6," she added.

Poll: Minorities Provide Bulk of Support for Obamacare. Minorities continue to offer a bulwark of support for the Affordable Care Act, according to the latest United Technologies/National Journal Congressional Connection Poll. But the deepening discrepancy between their views of Obamacare and their support for President Obama's reelection last year shows skepticism about whether the big social-welfare program has worked touched even the White House's most ardent supporters.

The Editor says...
There is a substantial number of blacks who will support Barack H. Obama and everything he does, even if his programs are impractical, wasteful, or even illegal. If Mr. Obama were to suspend the Constitution and run for an illegal third term, I believe most blacks would vote for him.

Alabama lawmaker sends shocking racist rant to gun-rights constituent. A black member of the Alabama legislature uncorked a racist tirade in an email this week to a constituent who urged him not to embrace new gun control laws — copying his incendiary language to every member of the state legislature. Joseph Mitchell, a Democrat who has represented parts of the city of Mobile since 1994 and ran for re-election unopposed in 2010 and 2006, castigated a voter named Eddie Maxwell, a Jefferson County man whom he correctly presumed was white.

Professor blames 'southern white radicals' for Obamacare debacle. A professor who teaches constitutional law courses at the City University of New York's John Jay College of Criminal Justice penned a Christmas Day essay blaming "southern White radicals" for the disastrous, slow-motion train wreck failure that has been the rollout of the Affordable Care Act. The essay, by Gloria J. Browne-Marshall at the website Politics in Color, is entitled "2013: A Year of Racial Challenges." "[S]outhern White radicals vowed to stop implementation of the Obama-care law leading one to wonder if Tea Party members would oppose affordable healthcare if it came from a nonBlack [sic] President," writes Browne-Marshall.

Stop Giving Obama Radicals the Benefit of the Doubt. Right now the nomination of Debo Adegbile to run the Justice Department Civil Rights Division is before the Senate Judiciary Committee. Adegbile was the former NAACP Legal Defense Fund head. In that role, he oversaw the defense of the cop-killing Black Panther Mumia Abu-Jamal. The Fraternal Order of Police has demanded that President Obama withdraw the nomination. Adegbile has pushed every other crackpot racial theory popular among the civil rights industry. His career has been characterized by attacking school discipline policies and employer background checks as racially motivated. He fought to keep Abigail Fisher out of the University of Texas Law School merely because she was white. Just a decade ago, this radical racialist background would have been a disqualifier for any nominee to the Justice Department. But today, radicalism is a prerequisite for the job.

2005 stabbing: Family's lawyer says White Plains didn't secure garage. A lawyer for the family of a woman who was stabbed to death in White Plains because she was white argued Thursday that the city failed to adequately secure a parking garage near the Galleria where the crime occurred. [...] [Phillip] Grant, who is serving a sentence of 25 years to life in state prison, told police shortly after his arrest that he was waging a race war and only regretted not being able to kill more whites that day.

'U' Students Want Crime Alerts To Avoid Using Racial Descriptions. School officials at the University of Minnesota are working with black student and facility organizations after they wrote a letter to the school's president about the racial descriptions given in crime alerts. The letter, sent on Dec. 6, 2013, was issued by members of the African American and African Studies, Black Faculty and Staff Association, Black Graduate and Professional Student Association, Black Men's Forum, Black Student Union and Huntley House for African American Males.

The Editor says...
Here's my simplistic solution: Include racial descriptions only when the suspects are white. In every other case, the race goes without saying. Problem solved!

Melissa Harris-Perry brags about her sixth sense for knowing when stuff is racist. At a recent forum at the University of Michigan, MSNBC host Melissa Harris-Perry explained to her audience that white people will never understand why things are racist, because they lack an innate "racial trigger," that instantly tells them when to be outraged. Harris-Perry, on the other hand, has a very finely-tuned racial trigger.

Dem Congresswoman on Obama's Second Term: 'Just Occupy the Spot ... That Would Be an A'. Speaking with reporters from the Milwaukee Journal Sentinel last month, Democratic Rep. Gwen Moore (D-Wis.) said she was "so relieved when [Obama] won," and would give Obama an 'A' in his second term if he would "just occupy the spot."

The congresswoman's statement is a public exhibit of ignorance far beyond "the soft bigotry of low expectations."

'Knock That White Boy Out': Arrests Made After Mob Of Teens Attack Disabled Vet. Cleveland authorities have made several arrests following the mob beating of a disabled Army veteran by a group of teenagers. Last Friday [2/7/2014], the victim, Matthew Robinson, was surrounded by between six and eight teenagers while riding the RTA Healthline. Robinson told WOIO that he was attacked by the teens, then robbed of his possessions. During the attack, the teens made several derogatory remarks about Robinson. "What they were saying was, 'Knock that boy out!' 'White boy.' 'Cracker,'" he was quoted as saying about the incident. "They were saying, 'Knock that white boy out.'"

Farrakhan: African Americans deserve their own courts. In a fiery speech Sunday [2/23/2014] delivered to 18,000 at Joe Louis Arena, Minister Louis Farrakhan blasted the judicial systems in the U.S. as being biased against African Americans, calling upon the community to set up their own courts. "We want equal justice under the law," Farrakhan said on the last day of the Nation of Islam's annual convention, held in Detroit this year. "Our people can't take much more. We have to have our own courts."

Lewis Farrakhan Wants His Own Water Fountain. Because what the country needs is more racial animus.

Ebony magazine editor attacks black Republican, compares to roaches. Jamilah Lemieux, a senior editor at Ebony magazine, attacked Republican National Committee deputy press secretary Raffi Williams as "a white dude telling me how to do this Black thing" during a heated Twitter exchange Thursday. During a conversation about a new digital magazine for black conservatives, headed by conservative commentator Ben Carson and columnist Armstrong Williams, the Ebony editor interjected that she would prefer to know less about the endeavor.

Teacher 'White Privilege Conference': Whites Are Never Cured of Racism. More details are emerging about what was presented at the "White Privilege Conference" held in Madison, Wisconsin, where tax money was spent to train teachers how to annihilate "white privilege" and "white supremacy" in American schools. One session insisted that whites can never be cured of their permanent racist attitudes.

See what they'll be teaching in the Chicago public schools. Chicago public schools are set to introduce a new Afro-centric curriculum, according to a closely-guarded copy obtained by The Daily Caller News Foundation. The curriculum covers kindergarten through tenth grade and is designed to align with Common Core. It includes a web link to TheAfrican.com, a website whose publisher decries "fake-Jews" and calls the United States a "Zionist-occupied enemy territory." The site also claims that the world will end sometime this year and that President Barack Obama is "merely another trick of [the beast of the 4th Kingdom]." The new Chicago curriculum was announced last December.

Ala. Dem Offers $100K for Proof of White Families Adopting Black Kids; Families Show Up. Earlier this month, Alvin Holmes, who has represented the Montgomery-area 78th District for 39 years, bet a substantial purse on his claim that Alabama whites were incapable of tolerating black children. [...] Holmes has a long history of offensive racial comments. He has accused Republican Senator Tim Scott of South Carolina of voting only as "white folks" tell him to vote and called Supreme Court Justice Clarence Thomas an "Uncle Tom."

Can We Please Hold Blacks to the Same Standard as Donald Sterling? The list of prominent blacks whose racist comments are on record is too long to be adequately cited. Some blacks have uttered far more egregious racist comments than others. Calling for the murder of white babies, for example, is a far graver breach of civil talk than asking for the creation of an all-black professional basketball league. Nevertheless, the "conventional wisdom" among academic social scientists is that blacks cannot be racists. Only whites are racists.

White students fed up with black professor's racial screeds, lawsuits fly. The politics of faux victimization are spiraling out of control at a community college in Minneapolis, Minnesota, where several white students, their black professor and irritated administrators have one-upped each other with complaints, reprimands and now a lawsuit. The trouble began in English professor Shannon Gibney's Introduction to Mass Communications class at Minneapolis Community and Technical College. Though the class ostensibly has little to do with race, Gibney considers herself an activist on racial issues, and frequently invokes white privilege and oppression during class time, according to her students. Recently, several white students announced that they had had enough with Gibney's incessant racial screed. They interrupted her during a lecture, and said, "Why do we have to talk about this in every class?

Yasmin Alibhai-Brown: I Don't Like White Men, I Want Them to Be a Lost Species. Controversial columnist Yasmin Alibhai-Brown is accused of making a series of racist remarks against white people, even going as far as to say she wants them to be a "lost species". According to Rod Liddle, when asked in a TV interview what she thought of white people, she responded: "I don't like them. I want them to be a lost species in a hundred years." Writing for the Sun this weekend, Liddle said: "Can you imagine what would happen if you or I said that about black men, or women? The police would get involved, pronto."

Canadian woman receives $10,200 compensation after being fired from black teachers group 'for not being black enough'. A biracial woman has won an $10,200 payout after she was fired from her job at the Black Educators Association (BEA) in Nova Scotia, Canada because she 'wasn't black enough'. Rachel Brothers, was awarded the sum last week after Donald Murray, the Chairman of the Board of Inquiry at the Nova Scotia Human Rights Commission, ruled that she was discriminated against because of the color of her skin. According to a report published by the board, Brothers was singled out by a subordinate at the association, Catherine Collier, who undermined her because 'she was younger than, and not as black, as Ms Collier thought Ms Brothers should be.'

New Black Panthers Take Over Ferguson March — Death Chants For Officer Darren Wilson. Looks like Darren Wilson is getting the full Zimmerman treatment. This completes the circle of similarity as we predicted. In the video [in this article] you see Black Panter Leader Malik Shabazz leading the protest crowd in their chant: [...]

Black Racism is Politically Correct. I'm amazed at how openly racist black Liberals have become, and how few non-blacks are willing to call them out on it. I was waiting to be interviewed on CNN the other night, and I was listening in advance of my appearance to an interview of a Missouri legislator said to Don Lemmon, [pp] "The way for Ferguson Missouri to improve public relations is to have more black cops." Can you imagine the reaction if a city asked for more white cops? This call for "blackness" as an answer to what's plaguing the black community is happening a lot, and quite frankly is disturbing. Pretty soon when we go to a store, black people will only be able to be helped by black people.

CBC members push police czar idea. Rep. Elijah Cummings, along with other members of the Congressional Black Caucus, sent a letter Monday to President Barack Obama, urging the administration to pursue changes to local law enforcement structure to "prevent more Fergusons," including a federal czar to oversee local law enforcement. "The administration must quickly establish a national commission to review existing police policies and practices," the letter reads. "And identify the best policies and practices that can prevent more Fergusons and vastly improve policing in communities across the nation."

Democratic Congressman: Slaveholding States Became Tea Party, Oppose Obama Because Of His Race. Democratic New York Rep. Charlie Rangel stood by earlier comments that Republican opposition to President Obama is in part based upon his race, and added in an interview with C-SPAN's Q&A that slaveholding states became Tea Party states. "I have been requested not to talk about that too much," Rangel said in the interview, when asked about his previous remark.

Yes, I Blame White Liberals. A white teacher said he routinely overhears vulgar and racist comments from students at an all-black high school. I blame the black youths' negative mindset on blacks in the civil rights exploitation business and white liberals with their stomach-turning bigotry of lowered expectations. We see snooty, arrogant, superior intellectual-sounding white liberal pundits and hosts all over TV touting their absurd narrative that blacks have a right to be angry in racist America and must be coddled.

Philadelphia Mayor: Young Black Men Are Not Responsible For Their Actions. Michael Nutter is the mayor of Philadelphia and... well, a nutter, which is Brit-slang for a crazy person. Hey, at least he has that "truth in labeling" thing going for him. He penned a piece for the Huffington Post today in which he "exposes" myths that are keeping young black men from succeeding. Not only doesn't he disprove any myths, he essentially says that black men are not responsible for their own actions and their only saving grace is massive government intervention. Like I said: a nutter. I think it's safe to assume that the Honorable Mr. Nutter is not a member of the GOP based on his premise that a racist society is keeping black men down and the only fixes are more spending by the government.

Profanity warning in effect for the next five items:
Black teacher goes off on 'crackers, kill yourselves' rant; 'Ask why she's still employed'. The woman, identified by other Twitter users as Duncanville High School teacher Vinita Hegwood, unleashed a profanity-laced, racist tirade on how "Crackers" should "kill themselves."

High School Releases Statement on 'Reprehensible' Racist Tweets of Pro-Ferguson Teacher. I'm not sure that I would want someone making such blatantly racist comments teaching my kids. But I doubt they'll take this too seriously. After all, it's not like she's white or anything.

Did A Ferguson Radical and Dallas School Teacher Go Too Far In Exposing/Expressing Her Racist Hatred? One of the more vocal supporters of the #Ferguson activists is a woman named Vinita Hegwood who uses Twitter under the name "duckseason6". She is not only an activist/advocate, but also a proliferate user of social media to advocate for her views.

Racially-charged tweet on Ferguson shooting to get Texas teacher fired. A Texas teacher who posted a profanity-filled tweet over the shooting death of Michael Brown in Ferguson, Mo. — telling those who disagreed with her to "kill themselves" — is being fired, school officials said Monday [11/10/2014]. Vinita Hegwood, an English teacher at Duncanville High School, was suspended without pay Monday pending her discharge after posting a "reprehensible" message on her personal Twitter account, according to the Duncanville Independent School District.

Some More Controversial Tweets From Soon-To-Be Unemployed Texas Teacher. But that's not all! There are some more crazy tweets from the racist cop-hating teacher! Here's how Vinita Hegwood was laughing about "privileged and Uncle Tom 'Merica" being upset about her tweets: [...]

Texas Teacher Who Was 'Still Defining the Awesomeness That Is Me' Fired for Racist Tweets. Duncanville ISD had no choice here. Sure, they could have kept her on, but what parent in their right mind would leave their kid in her class after this? Is it the racism, the stupidity or the inability to express herself without resorting to profanity that's supposed to attract parents to have their kids in her classes?

Duncanville ISD rejects resignation, fires teacher over racist tweets. Duncanville school district trustees rejected a teacher's letter of resignation, instead firing her for posting a racist, profanity-laced tweet. Vinita Hegwood, an English teacher at Duncanville High School, released a statement Thursday [11/13/2014] saying that she wished to resign, but the district said it wasn't notified. The Duncanville Independent School District Board of Trustees received the letter during a special meeting Friday morning, but still unanimously voted to terminate her teaching contract.

Rihanna: Best thing about WH is 'my president being black'. Rihanna says the best thing about visiting the White House is "my president being black." The Barbados-born "We Found Love" singer went on an Instagram spree on Monday [11/10/2014], tweeting "Scandal"-inspired photos of herself posing in various parts of the White House, including the briefing room.

The controversial rules for white people who were told 'not to take up space' at Michael Brown vigil in Toronto. A set of rules for white people at a vigil for Michael Brown in Canada has sparked controversy with critics accusing organizers of promoting segregation. 'Non black allies' were told to 'refrain from taking up space in all ways possible' and 'never be at the centre of anything' at the event in Toronto on November 25. The Facebook page also advised white demonstrators to 'refrain from speaking to the media' and 'stand behind black folks or between us and the police'.

The Shocking Thing Mike Brown Protesters Just Said About White People Proves How Racist They Are. As protests extend from Ferguson, Mo., to include violent and disruptive demonstrations across the nation and beyond, one event staged in Canada is gaining some especially negative criticism due to its implementation of blatantly race-based rules. The Toronto protest held earlier this week boasted a list of guidelines for white and non-black allies who chose to take part. Among the rules posted in a social media description of the protest was the very general instruction that whites "refrain from taking up space in all ways possible."

Michael Eric Dyson: We Have to 'Retrain' Americans on Race in Schools. Georgetown professor Michael Eric Dyson appeared on MSNBC Thursday to talk about the grand jury decision in the Eric Garner case in New York. "So, professor Dyson," host Alex Wagner asked, "how do we retrain America?" She said that the problem seems insurmountable because it is something African Americans "have lived with since the founding of the country." [...] All the "white souls" need this training, I guess, because it's the color of your skin, not the content of your character, that matters here. One wonders if Dyson thinks this "retraining" should take place in segregated classrooms.

Demonstration yesterday embraces racial supremacy. As protests across the country carry on without relent, the top brass running the show have put some serious thinking into how best to achieve racial equality. Apparently, part of the plan involves directions as to what white folks who want to protest can, and cannot do. I guess black people want to make sure white people keep their white privilege in check.

Night Thoughts. Who taught yesterday's murderer that cops were anti-black and at war against blacks? Who taught him that the deaths of Michael Brown and Eric Garner were not accidental or unsought deaths — tragedies — but racist murders? He did not come out of the womb believing those things, or disposed to believe those things. He was taught them. These lies were planted in his head, and he acted on them.

The Brooklyn Slaughter and the End of Gotcha. The Brooklyn police slaughter is just another example of how black racial hostility is now an everyday fact of life. Part of the national fabric. So much so that no one even bothers to hide it. Not anymore. A few recent cases illuminate the bigger picture: In Portland, Oregon, a sales clerk for Nordstrom tells his Facebook friends black people should kill one white cop for every white cop who kills a black person. In Philadelphia, a paramedic said the same thing but took it one step further: He posted a picture of two black people holding a gun to the head of a white police officer. Chris Rock tells NPR he instructed HBO to fill his audience only with black people.

Liberals' use of black people, part II. Hardly anyone blinks an eye at the Rev. Al Sharpton's racist statements, such as: "White folks was in the caves while we [blacks] was building empires. ... We built pyramids before Donald Trump ever knew what architecture was. ... We taught philosophy and astrology and mathematics before Socrates and them Greek [homosexuals] ever got around to it." Sharpton again: "So [if] some cracker come and tell you 'Well, my mother and father blood go back to the Mayflower,' you better hold your pocket. That ain't nothing to be proud of. That means their forefathers was crooks." Sharpton also offered, "If the Jews want to get it on, tell them to pin their yarmulkes back and come over to my house."

BlackLivesMatter Walrus Admits She Only Wants Their Money. Want to know what the BLM thugs think about their white allies? This one says she only wants to use white allies to drain their bank accounts, says that every single possession or cultural aspect whites own was stolen — she claims that literally everything white people have should be given away to blacks. And to top it all off, she wants to physically beat white allies who show up at protests, and thinks that they should only be utilized in militant operations as dumb, silent, "police buffers". The author describes herself, Ashleigh Shackelford, as "a queer, nonbinary Black fat femme writer, artist, and cultural producer".


Black hate crimes



NYC Black Teens Arrested on Hate Crime Charges After Racially-Motivated Assault of 57-Year-Old White Woman. On Tuesday, two Black teenage girls were arrested and charged with hate crimes for the violent assault of a 57-year-old White woman, who they bludgeoned in the head and yelled "anti-White statements" at. The two girls — 15 and 16 years old — were arrested at 9:20 a.m. on Tuesday after being searched for since early July. The NYPD has yet to identify a third suspect, also a young Black girl, who was involved in the incident.

NYC victim of 'anti-white' crime says suspect accused her of being Trump fan. The Queens bus rider assaulted in an alleged "anti-white" crime told The Post on Sunday that one of her attackers accused her of being a fan of former President Donald Trump before the assailants bashed her on the head. Jill LeCroix, a 57-year-old grandma of five, was left bleeding after she was blitzed by three black women July 9 while riding the city bus — an attack being investigated by the NYPD's Hate Crime Task Force. "Before they hit me, the girl with the green hair said, 'You probably like Trump! Don't you?' LeCroix recalled. "I said, 'I love him.' I didn't see which one hit me first. "The one with the green hair, she was saying she hates white people, the way they talk, hates white skin, the way their skin cracks. Saying she was gangsta," said the bartender, who was headed to visit her mother at the time. "I was the only white person on the bus. By the time we started passing St. John's Cemetery on Woodhaven, she started in on me, saying, 'That's where I'm going to bury you!'

White woman riding NYC MTA bus bashed in head in clash with 3 Black passengers who told her they 'hate white people'. A white woman riding a Queens MTA bus was bashed in the head during a confrontation with three Black passengers who told her they "hate white people," police sources Thursday [7/14/2022]. The incident is being investigated by the NYPD's Hate Crime Task Force. The 57-year-old victim was riding a Q53 bus in Woodhaven when she got into an argument with three Black women or girls about 6:50 p.m. Saturday. As the exchange heated up, one of the women hit the victim over the head with a blunt object, leaving her bleeding from the head, police said. "I hate white people...the way they talk," the victim recalled her attackers saying, police sources said. The assailants rushed off the bus at Woodhaven Blvd. and Jamaica Ave. They ran off and have not been caught.

Racist Black Woman Tries To Kill White Landscaper With Her Car. A landscaper was hospitalized Tuesday after being hit and pinned against a home by a car while on the job in Southfield in what police are calling a "deliberate and intentional" attack. A 32-year-old man was working for Jasman Landscaping Tuesday morning at a home on Hilton Street near 10 Mile Road in Southfield when he was struck by a car and subsequently attacked. The woman driving the vehicle, a Volvo sedan, was reportedly upset over not receiving a quote. [Video clip]

Video captures woman throwing racist tantrum at Florida restaurant. A customer's racist tirade was caught on camera as she berated workers at a Florida seafood restaurant while demanding a refund in addition to her leftovers to go. The startling encounter unfolded at King Cajun Crawfish in Orlando on Monday, according to workers at the restaurant. A woman repeatedly called the owner a "Chinese b-h" and told her to "go back to her country" while complaining about her food, the eatery said, according to a video of the incident.

Three arrested in connection to fatal beating of Ohio teen Ethan Liming. Three men have been arrested in connection to the killing of a teenager outside LeBron James-founded Ohio high school in early June, federal authorities announced Saturday [6/11/2022]. Ethan Liming, 17, was found beaten to death on June 2 in the parking lot of I Promise School in Akron. In a press release, the US Marshals Service revealed that the federal entity's Northern Ohio Violent Fugitive Task Force and Akron Police on Saturday morning arrested Deshawn Stafford Jr., 20, Tyler Stafford, 19 and Donovon Jones, 21, at two different residential buildings in Akron. Liming was brutally beaten to death at around 10:46 p.m. on June 2. Authorities have said the teen died from blunt force trauma to the head after he drove around with his friends and shot a water gun at people.

Adjectives added to the first sentence for clarity.
LeBron James Silent After Arrests Made in Murder of Teen at His Akron School. Three [black] men have been arrested in the murder of [white] 17-year-old Ethan Liming outside of a school founded by LeBron James earlier this month. The teen was fatally beaten after a fight broke out when Liming and his friends were "joy riding in a car" and shot a toy Splatrball Water Bead Blaster at people on the basketball court of the I Promise high school. [Tweet] Authorities arrested suspects Deshawn Stafford Jr., 20, Tyler Stafford, 19, and Donovon Jones, 21 in connection to the homicide. While authorities deny there was a racial component to the beating, the teen's father argued otherwise. "My son Ethan Liming was murdered by three African American males and a female who stood by and did nothing," Bill Liming said.

The Editor says...
The police refuse to acknowledge the obvious: This murder was a vicious racially-motivated crime, but since the perpetrators are black, the truth is forbidden.

Seattle struggles to keep one deranged, violent man behind bars. In this particular case, the man's name is Alexander Jay. In 2020 he was arrested for breaking into the home of an 89-year-old woman while she was home. Terrified, the woman begged Jay not to hurt her and then called neighbors who ran over to help. Jay attempted to flee but one of the neighbors held him at gunpoint until police arrived. He was convicted of residential burglary, criminal trespass and attempted assault. He had prior convictions for theft and domestic violence and wound up being sentenced to just 22 months. Jay was released from jail earlier this year and within two weeks he had been arrested again for two violent assaults on two different women.

The Editor says...
The perpetrator is black, and apparently all of his victims are white women. Oh, but they aren't hate crimes, and if you say they are, you're the racist.

What the Real Stats Say About Black and White Crime: The Woke Crowd Will Hate Every One of These. [Scroll down] As it turns out, white people are not the biggest source of hate crime or interracial violence in the U.S. First, according to FBI data, from 2016 to 2020, black people were more than twice as likely to commit a hate crime as whites. On the surface level, white people do commit the most hate crimes, but they are also 76.3 percent of the U.S. population when Hispanics or Latinos are included. In contrast, black people make up about 13.4 percent of the U.S. population, which was listed as 331,449,281 on April 1, 2020. From 2016 to 2020, whites committed 16,755 hate crimes and blacks committed 7,429. Asians committed 298 hate crimes, and the rest had either unknown or multiple races. For whites, the hate crime rate is roughly 6.6 per 100,000. For blacks, the hate crime rate is roughly 16.7 per 100,000. For Asians, the hate crime is roughly 1.5 per 100,000. Black people are therefore more than twice as likely to commit a hate crime as whites where the race was known for such crimes.

Gascon's LA: Teen Who Mowed Down Mother and Baby Gets Only 5 months in 'Probation Camp'. A Los Angeles teen convicted of plowing a car into a mother and her 8-month-old son in a drug-fueled hit-and-run will spend just five months in a "diversionary program" thanks to soft on crime LA County District Attorney George Gascon. The teen's record will reportedly be wiped clean when he turns 18. That's not justice, that's a joke. The 16-year-old driver was driving down a one-way street in the wrong direction in Venice, California when he appeared to rev his engine and purposely aim the car at the victims in the shocking August, 2021 crime. He then tried to drive away from the scene but was stopped when a pickup truck purposefully crashed into his car, forcing him into a pole.

Who Commits Hate Crimes? "President Joe Biden has been lecturing white Americans about hate again," sighs City Journal's Heather Mac Donald. He's using the Buffalo "tragedy for racial propaganda," peddling "an entirely false charge." In fact, whites "are not the biggest source of hate crime and interracial violence in the U.S.; blacks are. From 2016 to 2020, blacks nationally were twice as likely to commit a hate crime as whites" among "suspects whose race and ethnicity were known. Local data tell the same story. In New York City, from 2010 to 2020, blacks were 2.42 times as likely as whites to commit a hate crime." Los Angeles blacks last year "committed anti-Asian hate crimes at 4.8 times the rate of whites," anti-gay ones at seven times, anti-Semitic ones at 2.4 times and anti-Hispanic ones at 13.5 times the white rate.

Using Tragedy for Racial Propaganda. [Scroll down] Biden's recurring suggestions that white hate crimes are America's dominant reality are false. Whites are not the biggest source of hate crime and interracial violence in the U.S.; blacks are. From 2016 to 2020, blacks nationally were twice as likely to commit a hate crime as whites, according to FBI data, among hate-crime suspects whose race and ethnicity were known. Local data tell the same story. In New York City, from 2010 to 2020, blacks were 2.42 times as likely as whites to commit a hate crime, among hate-crime suspects whose race and ethnicity were known. Blacks in Los Angeles committed anti-Asian hate crimes at 4.8 times the rate of whites in 2021, according to internal LAPD data. Blacks in L.A. committed anti-gay hate crimes at seven times the rate of whites, and anti-Semitic hate crimes at 2.4 times the rate of whites, among hate-crime suspects whose race and ethnicity were known. Blacks committed anti-trans hate crimes at 2.5 times the rate of Hispanics; there were no white suspects in anti-trans hate crimes in L.A. in 2021.

Dem Rep. Beatty blames White supremacy for Dallas Korean hair salon shooting, but suspect is Black. The chairwoman of the Congressional Black Caucus (CBC) blamed White supremacy for last week's shooting at a Dallas Korean hair salon, but the suspect charged with carrying out the attack is Black. Rep. Joyce Beatty, D-Ohio, made the claim at a Thursday press conference outside the Capitol that saw House Speaker Nancy Pelosi, D-Calif., in attendance. "On Monday, three people in a Korean-owned hair salon in Dallas were gunned by yet another White supremacy replacement theorist," Beatty said to the assembled crowd.

Dallas police chief: Koreatown hair salon shooting suspect 'motivated by hate'. A man suspected of wounding three Korean women in a Dallas hair salon during a shooting authorities are investigating as a hate crime was arrested Tuesday and is suspected in a recent string of shootings at or near Asian businesses, authorities said. Jeremy Smith, 37, was booked into the Dallas County jail and is charged with three counts of aggravated assault with a deadly weapon. He allegedly walked into the Hair World Salon on May 11 and opened fire on the seven people inside with a .22 caliber rifle, Dallas Police Chief Eddie Garcia told reporters. Smith got off 13 shots before fleeing into a minivan, he said.

Charges Dropped On Black Man Who Recorded Himself Beating Old White Man In Nursing Home For Fun. "He shouldn't be in jail," Marty Hayden said of his 22-year-old son Jaden, who has been charged with several counts, including the May 2020 beating of Norman Bledsoe in a nursing home in the West side of Detroit. The charges against Jaden Hayden were dismissed after declaring him incompetent. Marty Hayden said that if his son was convicted and sent to prison, it would only worsen his mental health problems.

'Persons of color' growing hostile to whites, bumping into them on streets amid fake claims of mass racism. Haters on the left continue to do all they can to collapse our civil society and create an interracial conflict that our multiethnic country will not survive. The latest example involves an 'experiment' an Asian woman discussed on TikTok along with a video she posted of her literally bumping into whites on the street because they refuse to 'move over' for her. "A woman of color on TikTok shared a video of herself refusing to move for white people while walking on a sidewalk. What happened was a shock to viewers," The Daily Dot reported.

White Woman Is Beaten By Gang Of Blacks Because She Had A 'Black' Hairstyle. Five young teenage girls are facing charges in the brutal beating of a young woman in Downtown Crossing. According to a police report, the juveniles pounced on the victim after making a comment about her hairstyle. The attackers reportedly called the victim "white [expletive] with braids" and told her she could not wear her hair in the style because she was "not Black." Witnesses told investigators that as many as 20 teens, some as young as 12 years old, swarmed the victim, who is 19 years old. [Video clip]

2 Jews critically injured in alleged antisemitic violent crime spree in New Jersey. An assailant critically injured two Jewish men on Friday in an alleged antisemitic crime spree in New Jersey that included carjackings, a stabbing and two ramming attacks. A third person was seriously injured in the series of attacks. Police charged a suspect, Dion Marsh, with three counts of attempted murder and bias crimes for the attacks around the city of Lakewood.

Teen arrested for alleged role in gang attack on Hasidic man in Brooklyn. A 16-year-old was arrested Saturday [4/2/2022] for his part in a random gang attack on a Hasidic man on a Brooklyn street, cops said. The group of bullies descended on the 21-year-old victim in front of 5 Gerry St. in Williamsburg, punching and kicking the man without any "prior words or provocation," the NYPD said. The man was forced to the ground as the attackers ran off, police said. The victim was treated by an ambulance on the scene of the Friday evening attack, for minor injuries to his mouth, cops said. The teenager, who was not identified by name, was slapped with charges of gang assault and hate-crime assault, the NYPD said. [Video clip]

Homeless Black Guy Throws a White 62 Year Old Female Nurse Down the Steps for No Apparent Reason. A prolific offender was charged for an alleged brutal assault against a 62-year-old nurse walking out of a Seattle light rail station. Police say the suspect is homeless. Alexander Jay, 40, is charged with second-degree assault. The King County Prosecutor's Office (KCPO) says surveillance video shows Jay throwing the victim down a flight of stairs multiple times. The victim suffered three broken ribs and a broken clavicle. The media doesn't mention the accused is homeless. And even though it mattered at the time, the Seattle Times withheld the suspect's race.

The Editor says...
The victim was white and too old to fight back. That's motivation enough.

Black Man Charged with Hate Crime After Beating 67-Year-Old Asian Woman More Than 125 Times. A man from Yonkers was arrested and charged with two felony hate crimes after a brutal attack on a 67-year-old Asian woman, police said Monday [3/14/2022]. Tammel Esco, 42, was arrested and charged with attempted murder as a hate crime, a Class B Violent Felony in the New York State Penal Law, and assault as a hate crime, a Class D Violent Felony on Friday. The horrific assault was captured in a surveillance video where the helpless elderly woman fell to the ground after being stomped and punched more than 125 times while being called an "Asian b****."

Black Man Punches An Asian Woman Over 100 Times, Gets Arrested For Attempted Murder And Hate Crimes. A man was charged with attempted murder in what police have described as a "brutal hate crime" against an Asian woman in New York state last week, with video of the incident showing the woman being punched over 100 times. Tammel Esco, 42, was arrested and accused of calling a 67-year-old woman an "Asian b----," following her into a building and severely beating her Friday in Yonkers, just north of New York City. Esco was detained shortly thereafter when officers saw him still outside the building. Yonkers police announced the arrest and released security video from the building's vestibule area Monday [3/14/2022]. [Video clip]

Anti-Jewish hate crimes [are] soaring in NYC. Things are getting even worse for Jews in New York City. In January, the number of hate crimes in the city went up 75% compared to January 2021. However, most of that increase came against Jews — anti-Jewish hate crimes increased 275% in January, from 4 to 15. February was not only worse, but much worse. Hate crimes against Jews in New York City skyrocketed 409% compared to the same month in 2021, from 11 to 56. That means that there were nearly four times as many hate crimes against Jews in February compared to January.

Suspect nabbed in hammer attack on Asian man has 47 prior busts: cops. The suspect busted in the hate-fueled hammer attack on an Asian man in a Manhattan train station is a known "transit offender" with nearly four dozen prior arrests, cops and police sources said Thursday [3/10/2022]. Christian Jeffers, 48, who identifies as a woman, was picked up shortly after 2 p.m. Wednesday — about 17 hours after she allegedly attacked the 29-year-old male victim at the 14th Street 1/2/3 station Tuesday, police said. Jeffers was charged with assault, aggravated harassment and menacing — all as hate crimes — and criminal possession of a weapon, authorities said. Her arraignment was pending Thursday. Prior to that bust, she was arrested 47 times, dating back to 2007, cops said.

Psaki gaslights on anti-Asian hate because — yet again — Team Biden has no answers. Oops, White House press secretary Jen Psaki did it again, this time blaming the rise in anti-Asian hate crimes on "the hate-filled rhetoric and language around the origins of the pandemic" — meaning, of course, it's Trump's fault again. The absurdity is obvious since the prompt for Psaki's gaslighting was Sunday's slaying of Christina Yuna Lee in Manhattan. Caught at the scene was homeless career criminal Assamad Nash. This follows last month's fatal subway-shoving of Michelle Alyssa Go by another drifter, also suffering serious mental illness. Neither perp fits the core "listens to Donald Trump" demographic, to put it mildly. And New York and other left-leaning cities largely let madmen roam free, at most jailing or committing them for a few days before letting them loose again. It's the same revolving-door treatment for most criminals who don't have a screw loose — an approach the Bidenites fully support.

Teen charged in back-to-back anti-Jewish Brooklyn attacks. A 15-year-old boy has been arrested and charged with hate crimes in two separate Brooklyn assaults just minutes apart, police said Friday [2/11/2022]. The teen, whose name is being withheld by police due to his age, was arrested Thursday in connection to a back-to-back punching spree Feb. 4. In one assault, the boy was caught on camera sneaking up behind a Hasidic man walking with another person on Stockton St. near Marcy Ave. in Bedford-Stuyvesant just after 10:25 p.m., cops said.

NYC hate-crime complaints skyrocket, with anti-Asian attacks up 343%. Hate-crime complaints skyrocketed by nearly 100 percent in New York City last year — with reported anti-Asian attacks more than tripling, according to newly released NYPD data. Overall, hate-based complaints jumped from 275 incidents in 2020 to 538 last year, the figures show. The largest portion of complaints was for anti-Jewish crimes, which accounted for 38 percent of all reports, according to the data. Anti-Jewish complaints increased 54 percent year over year, from 134 incidents to 207, according to the numbers.

[Black] Stranger tackles elderly [Asian] woman in unprovoked Queens attack. A stranger tackled an elderly woman on a Queens street in an unprovoked attack this week, cops said Thursday. The 75-year-old victim was on Queens Boulevard near 77th Avenue in Forest Hills around 1:30 p.m. when the assailant suddenly pounced on her without saying a word, police said. Cops believe the senior is Asian, but the incident is not being considered a hate crime at this time, cops said.

NYC hate crime victim dies from his injuries. An Asian man who was brutally assaulted in an April hate crime attack has died from his injuries, the NYPD announced Saturday [1/8/2022]. Yao Pan Ma, 61, was repeatedly kicked in the head April 23 while collecting cans in East Harlem, cops said. Ex-con Jarrod Powell was caught on video assaulting Ma, and busted four days after the savage attack, which left the victim in a coma. Ma died Dec. 31, the NYPD said. Powell, 49, was initially charged with attempted murder and two counts of of assault as a hate crime. He has pleaded not guilty. The case has now been designated a homicide, though upgraded charges were not yet filed, the NYPD said.

Six Arrested In San Francisco Connected To Over 100 Racist Attacks On Asians. Targeted crimes against the AAPI community across the Bay Area has dramatically increased since the start of the pandemic. Six men in custody are being charged with hate crimes after San Jose Police arrested them following at least 170 incidents in the past year. Leaders don't want residents in San Jose, especially in Little Saigon to be fearful this holiday season and beyond. "While we live in different places and our families came from different countries, we take your safety seriously and we take it personally," Santa Clara Co. District Attorney Jeff Rosen said. [Video clip]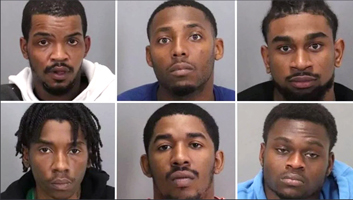 Six Bay Area Men Arrested For a Staggering 70 Attacks on Asian Women. In the wave of attacks on Asian Americans since the COVID-19 pandemic arrived, the attacks on Asian seniors stand out as particularly offensive. But a prosecutor needs an ironclad case with proof to win a hate crime conviction, and must settle the question — did the attacker really choose the victim because of their Asian heritage? Or is it just that older people are easier marks, and easier to overpower? On Wednesday, the Santa Clara District Attorney's Office announced hate crime charges against six suspects in 70 crimes after a sprawling year-long investigation, according to the Bay Area News Group. And it definitely appears that yes, some of the most prolific attackers do specifically target Asian women, often seniors. They know this because according to the DA's evidence, "ethnic slurs were allegedly used against some of the women," and "the men allegedly targeted Asian women because they believed [Asians] 'don't use banks' and would be carrying cash."
Another Day, Another Black Thug Assaulting An Asian Just For Being Asian. A New York City subway rider was attacked earlier this month in what police are investigating as an anti-Asian hate crime. The 58-year-old victim was waiting for the train at 174 Street station on Dec. 1 around 6 a.m. when a man approached her, made an anti-Chinese statement and slapped her in the face, according to the NYPD. Surveillance video at the subway station showed the man striking the woman and she raised her hands up to try to block another strike. [Video clip]
Former NBA player Corey Benjamin's ex is charged for encouraging their daughter, 14, to sucker-punch Asian rival, 15. A California woman has been charged after she was caught on camera encouraging her 14 year-old daughter to sucker-punch a 15 year-old rival during a school basketball game last month. Latyra Shonty Hunt, 44, can be seen on cell phone video recorded at a game last month yelling 'you better hit her for that' before her daughter attacks her opponent, Orange County District Attorney Todd Spitzer said Thursday. The blow crumpled 15-year-old victim Lauryn Ham 'to the floor like a rag doll,' Spitzer said. The girl suffered a concussion, according to her family's lawyer.
Trio of teen girls wanted for smacking children in anti-Semitic Brooklyn hate crime spree. A trio of teen girls on an anti-Semitic hate crime spree in Brooklyn smacked around two small boys and a teenager, police said Tuesday [11/30/2021]. The hateful teens targeted strangers wearing traditional Orthodox clothing in Bedford-Stuyvesant, cops said. They first struck about 6 p.m. Friday when they confronted a 12-year-old boy walking his 3-year-old brother home on Skillman St. near DeKalb Ave. One of the teens slapped the younger brother in the face before the trio ran off.
A common thread in Waukesha tragedy, Kenosha shootings: Government failure. When is a racial hate crime not a racial hate crime? When it doesn't advance the left's, and the Democrats', narrative. When white teenager Kyle Rittenhouse shot three white men who were violently assaulting him, it somehow got treated by the press and politicians as a racial hate crime. President Joe Biden (falsely) called Rittenhouse a white supremacist, and the discussion of his case was so focused on racial issues that many Americans mistakenly thought that the three men Rittenhouse shot were black. But when a black man, Darrell Brooks, with a long history of posting hateful anti-white rhetoric on social media drove a car into a mostly white Christmas parade, killing six people and injuring dozens, the press was eager to wish the story away. (The New York Times buried it on page A22.) Even when a Black Lives Matter activist connected it to the Rittenhouse verdict, observing "it sounds like the revolution has started," the media generally downplayed it. Were the races reversed, of course, we all know that the press would be turning its coverage up to 11, with deep dives into Darrell Brooks' associations, beliefs, friends and family and more. But doing that here wouldn't fit the narrative.
When blacks commit hate crimes, they're called "bias crimes" now.
Cops make arrest in bias crime at Columbus Circle. A Brooklyn woman with a long rap sheet has been arrested for allegedly spitting on an Asian woman and screaming at her to "speak English" at Columbus Circle, police said Saturday [8/28/2021]. The 26-year-old victim was speaking in Mandarin to a friend when cops said Yvonne Yehudah started following and harassing her about 8:40 p.m. July 25 — and then ran away. Yehudah, 31, who was charged with aggravated harassment, has 14 prior arrests dating back to 2007 for incidents including stalking, assault and robbery.
Newsweek shows its ignorance and/or bias:
Hate Crimes Documented by Police Disproportionately List Black People as Attackers: Report. Hate crimes documented by police disproportionately list Black people as attackers, according to a new report by several civil rights groups for better protections under hate crime laws. Released Wednesday [7/28/2021], the report is a comprehensive national review of hate crime laws that shows where laws variate. It also cited widespread flaws in data collection and reporting. Though the majority of hate crimes in the U.S. are committed by white people, motivated by racial or ethnic bias, the crimes disproportionately reported Black Americans as the attackers. In at least 13 states, Black Americans were listed by law enforcement as the perpetrators in hate crimes at a rate roughly 1.6 to 3.6 times greater than the size of the state's Black population, the report said.
The Editor says...
Sometimes facts are unpleasant, but they're still facts. The writer at Newsweek seems to ignore the possibility that the law enforcement statistics are completely accurate, and that blacks really are the perpetrators of most of the hate crimes in the U.S.
Homeless man with 90 prior arrests charged with anti-gay slashing of victim standing at Queens taco truck. The arrest of a hate-spewing homeless man Thursday for his bloody knife attack on a gay man did nothing to calm the still-terrified victim's nerves. Victim Milton Lobos Salguero, 34, said he was both lucky to be alive and plagued by horrifying nightmares after the July 6 attack where a suspect with 90 prior arrests began spouting homophobic slurs before gashing him across the face. Ramon Castro, free at the time of the attack despite a pair of late June arrests, allegedly called the victim a "Latino [...]" before slicing Salguero's face.
Delivery driver tampered with NYPD officer's food claiming 'we at war'. A Door Dash delivery driver posted a video of himself tampering with food that had been ordered by an NYPD officer in Brooklyn. [...] The officer who was targeted apparently threw out the meal, though it's not clear if that was before or after he started eating it. It's also not clear if something else had been put in the food besides the note and the person's fingers. The incident happened Monday [7/12/2021] and so far the driver hasn't been publicly identified though it appears DoorDash has already fired him. A spokesperson for Chipotle said the company had "deactivated the individual's account." If he's caught by the police he could face charges of reckless endangerment.
The Editor says...
The article above doesn't include adjectives like "black" and "white," but since the perpetrator says, "we at war," it can be safely inferred that he be black. This means that it can also be safely inferred that the intended victim was white.
Video shows DoorDash driver contaminating Brooklyn cop's Chipotle order. A DoorDash driver's next run may be from the law after social-media video showed him digging his bare hands into a Chipotle order meant for a Brooklyn cop — to leave a handwritten note implying he contaminated the meal in a much worse way. "Hope that [...] taste good [...]!" read the small note, misspelling a common vulgarism for the male genitalia. The short video clip, posted to Facebook on Monday, shows the driver reaching into the open container of what appears to be a burrito bowl to bury the note under shredded cheese and lettuce. "Ya kno I'm bout to violate the [...] out this order 61st precient [sic]," the video, posted by a user with the handle "So Certified," was captioned.
Progressive BLM activist accused in 'violent' anti-Asian hate crimes. One day after eight women were murdered in Atlanta, six of whom were Asian American, Christopher Hamner posted on Facebook that we've "all had bad days but it never justifies hate crimes." But the day before, Hamner allegedly committed a hate crime against an Asian American woman in Seattle. It wasn't his only alleged victim. On Facebook, Hamner appears to be a model Black Lives Matter activist and progressive. He is an enthusiastic supporter of President Joe Biden and loathes former President Donald Trump. He repeatedly says he abhors hate. But his online virtue signaling does not match with the hate crime charge he now faces in Seattle.
Black Lives Matter activist from Seattle charged with anti-Asian hate crime. A Black Lives Matter activist from Seattle has been arrested — for an alleged anti-Asian hate crime, according to reports. Christopher Hamner, 51, who is black, was charged with allegedly attacking three Asian-American women in two separate incidents last month, according to KIRO 7. In the first incident on March 16, Hamner allegedly shouted "Asian b[...]!" at a Chinese-American mom, who was driving with her two children, before punching his fists together in a menacing motion and demanding that she get out of the car, according to the local news outlet. The mother, Pamela Cole, says she snapped photos of Hamner and he then drove off.
Seattle social-justice activist charged over anti-Asian hate attacks. A Black Lives Matter activist and fervent Democrat Party supporter is accused of committing anti-Asian hate crimes in Seattle. King County prosecutors charged 51-year-old Christopher Allen Hamner, of SeaTac, Wash., with a felony hate crime for targeting multiple Asian victims on two separate occasions in March. Hamner, who is mixed-race, is accused of threatening women and children of Asian background as young as five years old with racial slurs. On March 16, Hamner allegedly harassed a woman while she was in her car with two children, ages five and 10.
Video shows [black] man's hateful anti-Asian rant against cop during NYC protest. An unhinged man was caught on police bodycam video going on a vile, racist rant at an Asian-American NYPD detective during a protest in Manhattan. The officer, a 16-year veteran of the force, was assigned to a march near the Stonewall Inn on March 11 when a protestor approached him and began spewing anti-Asian slurs, according to sources with knowledge of the incident.
Six people indicted in violent crime spree targeting Latino families in Nashville. Metro police said six people are connected to a violent crime spree mainly targeting Latino families. Montez Brown, Anthony Campbell III, Tevin Kelly, Nathan Rosenthal Jr., Quanisha Moore, and Demarrious Malone are linked to 150 holdups between 2017 and 2019. They were indicted by the Davidson County Grand Jury on 126 criminal counts. "It wasn't just a robbery. The robberies, they became more bold and they hurt people, physically hurt people, made them bleed, sent people to the hospital," Lt. Pete Dusche with MNPD said. Police said it started with street robberies and escalated to violent home invasions. Police told News4 what they learned from the suspects about why Latino families were targeted. "I think the Latino families, they said in one of the interviews, that the Latino families are easier for them to target because they carry cash on them and that, in their opinion, they were less likely to call the police and ask for assistance," Lt. Dusche said.
The Editor says...
Not only were these six black people viciously robbing Latino families, they were spreading harmful racial stereotypes. Imagine the press reaction if a bunch of white criminals had done that.
Elderly Asian man dies following California robbery, as hate crimes swell. An elderly California man has died from injuries suffered when he was punched in the face by a robbery suspect who prosecutors claim has a history of targeting older Asians. Seventy-five-year-old Oakland resident Pak Ho suffered a traumatic brain injury and brain damage after being knocked to the sidewalk from a single punch in the Tuesday attack. He died Thursday, and his alleged attacker, Teaunte Bailey, 26, now faces murder charges, police said. "I'm at a loss for words," said Oakland Police Chief LeRonne Armstrong in a statement. "Through our investigation, OPD has learned that the suspect has a history of victimizing elderly Asian people," the chief stated.
When Minorities Commit "Hate Crimes". The media loves to churn out, "What we don't talk about when we talk about X" pieces. Those pieces are invariably talking about the things that the media talks about non-stop. Meanwhile, many of the things that it does talk about have notable omissions. Anti-Asian hate crimes are constantly talked about, but not who's committing them. [...] Incidents like these lead to a lot of "conversations" about prejudice while attributing it to Americans in general. The specifics of the incident are quickly transmuted into a national sin even when the perpetrators are minorities. And they often are.
Biden's scary, boring, and bizarre address to the nation. [Scroll down] Biden dragged in, almost randomly, the fact that there is a rash of attacks on Asians of late: "Vicious hate crimes against Asian Americans who have been attacked, harassed, blamed, and scapegoated." What he was implying is that people have been so maddened by Trump (whose name Biden never once mentioned) saying that the Wuhan virus originated in China, that it drove maddened white supremacists to attack Asians. As best as I can tell, the attacks against Asians come almost entirely from the Black community — and, more than that, from a segment of the Black community that is not in sympathy with Trump and is therefore unlikely to be influenced by him. What nobody on the left admits is that Blacks have long been hostile to Asians.
No hate crime charges lodged against man accused in Lower Manhattan stabbing. Expected hate crime charges were not lodged against the 23-year-old Bensonhurst man accused of randomly attacking an Asian stranger who was walking down a Lower Manhattan street Thursday evening [2/25/2021]. But while prosecutors have determined that racial bias can't be proven in the attack, it remains a heinous crime, according to court papers that emerged from suspect Salman Muflihi's arraignment early Saturday. "This case is every New Yorker's worst nightmare," Assistant District Attorney Adam Johnson told Judge Anne Swern in Manhattan Supreme Court, "to be attacked by a complete and total stranger with a large knife for no reason at all."
Man busted for series of attacks on women in NYC subway station. A [black] man suspected in a string of random assaults on [white] women at a Brooklyn subway station was arrested Tuesday [1/5/2021] and charged with a slew of hate crimes, authorities said. Khari Covington, 29, is accused of attacking nine women in separate instances in East Williamsburg since last August, according to police. Seven of the alleged assaults occurred in transit — mainly at the Morgan Avenue subway station — while two were committed nearby on street level, police said. Covington targeted light-skinned women, sources said.
The Editor says...
Hmmm... He "targeted light-skinned women." Is that a gentle way of saying he's a violent racist, and that he has committed a number of racially-motivated hate crimes?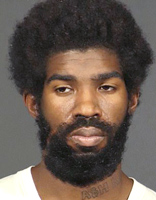 Man, 29, is charged with hate crimes for 'beating nine light-skinned women in random attacks over six weeks' in a New York City subway station. A man has been arrested after carrying out a suspected string of random assaults on 'light-skinned' women at a Brooklyn subway station. Khari Covington, 29, was arrested and charged with a slew of hate crimes on Tuesday [1/5/2021]. He is accused of attacking nine women on separate occasions in East Williamsburg since last August. Seven of the alleged assaults occurred within the Morgan Avenue subway station. Two other assaults happened on the streets above. Covington lives at a homeless shelter two blocks from the train station.
Gang Of 8 Teenage Girls Brutally Beat Another For The Crime Of Talking To A Boy, Break Her Ribs, Face. The 15-year-old victim was alone and waiting for a train at Melbourne's Southern Cross Station when she was set upon by eight females who filmed their brazen Sunday afternoon [7/5/2020] attack. In a Facebook comment, the distraught mum said her daughter was left bleeding from the nose and mouth, suffered broken ribs, severe bruising and a suspected broken cheekbone.
Bronx parolee arrested for rape and beating said white victim 'deserved it because us minorities have been through slavery'. A black Bronx parolee accused last year of brutally beating and raping a 20-year-old white woman who then told a friend she "deserved it" because of "slavery" has been arrested, according to court documents. The New York Post reported June 3, 2019 that police began searching for 23-year-old Temar Bishop following an alleged attack and sexual assault after he and the victim reportedly met and ended up hanging out with some friends on the rooftop of an apartment complex in Mott Haven. At one point, police said, Bishop allegedly struck the victim in the face several times and then raped her, according to police. [...] The Post reported that Bishop has been arrested before. He was booked twice in 2016 for robbing a store and was sentenced to the Altona Correctional Facility for third-degree robbery shortly thereafter. He was paroled after a little more than a year on July 9, 2018. Police in Virginia caught up to and arrested Bishop last Friday [6/26/2020].
Media fumes after Trump shares video of a black man beating Macy's clerk in 'unprovoked attack'. The liberal media took a break from fomenting a racially divisive narrative of police brutality not supported by recent statistics to express horror over President Donald Trump sharing a video of a black man beating a white man. Responding to a tweet from conservative Matt Walsh that featured a large black man pummeling a Macy's store clerk, the president remarked: "Looks what's going on here. Where are the protesters? Was this man arrested?" [Video clip]
Two Thugs Choke And Rob Asian Lady Selling Corn In Los Angeles. As seen from the getaway car. [Video clip]
Two Asians assaulted in coronavirus-fear-fueled hate crimes: cops. An unhinged hypochondriac punched an Asian woman in Midtown over coronavirus fears — one of two anti-Asian attacks to in the city in less than 12 hours, police said Wednesday. The back-to-back unprovoked attacks are being investigated as possible hate crimes, cops said. A 23-year-old woman was the first to be ambushed on 34th St. near Fifth Ave. when a stranger, described as a black woman in her 20s, began screaming at her at 10:30 a.m. Tuesday [3/10/2020], authorities said. "Where's your coronavirus mask, you Asian b----!" the woman screamed before socking the victim in the face and running off, cops said.
Court is shown horrifying confession of black man facing death penalty in California over 'race hate' slayings of four people. A man accused of killing four men in California in suspected race hate crimes, told detectives in a recorded interview that he purposely hunted down white people as his victims. A horrifying recording of Kori Ali Muhammad's confession was played in Fresno, California Monday [3/9/2020] as a court tried to determine whether the April 2017 murders warrant the death sentence. He explained on the recording how the killing of motel security guard Carl Williams III, 25, led to the slaying of Zachary Randalls, Mark Gassett, and David Jackson. 'I didn't want to do nothing to law enforcement so I just found some white men to kill,' Muhammad — who is black — told police in a chilling video from shortly after his arrest.
Subway rider makes anti-Semitic comments to woman in Brooklyn. A hateful straphanger rattled off anti-Semitic remarks to a woman in Brooklyn as she threatened to throw her onto the subway tracks, police said this week, amid a disturbing uptick in violence against Jews. The 41-year-old victim was waiting for a Manhattan-bound 4 train at Utica Avenue in Crown Heights on Dec. 2 at around 6:30 a.m. when the racist stranger began screaming at her, cops said. "You f-king Jew with the wig ... I'm going to throw you on the track," the fiend declared before following the victim onto the train where the vile rant continued, according to a police source.
NY: Second source, former stepfather of man who stabbed Jews celebrating Hanukkah, says he "identifies as a Muslim". Will New York authorities investigate this possibility and its implications? Of course not. As far as they're concerned in the city of 9/11, jihad terror and Islamic antisemitism do not exist, and anyone who thinks otherwise is the real problem.
New York pols are making it impossible for law enforcement to keep the public safe. A city judge finally dared to order Tiffany Harris detained Tuesday — but only because he wants a psychiatric evaluation. If she didn't show signs of mental issues, she'd still be walking free, despite two arrests within days for attacking innocents. Indeed, as The Post has reported, most of the alleged perps in the rest of the recent wave of anti-Semitic assaults have walked soon after their arrests. Similarly, video shows Steven Haynes of Brooklyn sucker-punching and wrestling a cop to the ground, yet he was released from jail the very next day. Thanks to the state's new "no-bail" law, which mandates near-instant release unless a suspect is charged with one of a handful of violent crimes — and slapping three Orthodox women while saying, "F U, Jews!" as Harris allegedly did, doesn't qualify.
Brutes threaten to shoot Jewish man in yet another anti-Semitic attack. Three brutes threatened to shoot a Jewish man in Brooklyn on New Year's Eve in a troubling daylight attack — yelling, "Jew Hitler burned you, I'll shoot you," police sources said Thursday. The apparent hate crime is at least the 13th reported anti-Semitic attack in Gotham since Dec. 24 and follows a slew of troubling assaults which have left authorities grasping for answers and New York's Jewish community reeling.
Jewish man attacked by two women after trying to film anti-Semitic tirade. Two female attackers yelled "F- you Jew" and "I will kill you Jews" at a Brooklyn man before shoving him to the ground when he tried to film their anti-Semitic screed, law enforcement sources and witnesses said Wednesday [1/1/2020]. The two African American women approached the 22-year-old Hasidic victim at Gerry and Rutledge Streets in Broadway Triangle where they began taunting him with anti-Semitic slurs, the law enforcement source said. The first woman began yelling at the victim before the second woman grabbed his cell phone, broke it in half and threw it to the ground, the source said.
Hate crime suspect Tiffany Harris arrested for third time in one week. Tiffany Harris — arrested and released twice in three days after being charged in separate misdemeanor assaults in Brooklyn, including on a trio of Orthodox Jewish women — was arrested a third time on New Year's Eve. Harris was picked up by New York City Sheriff's deputies at a Brownsville, Brooklyn, hotel on an arrest warrant issued earlier Tuesday after she allegedly failed to comply with court-ordered monitoring, officials said.
63-year-old Jewish grandfather beaten with brick in Crown Heights park in apparent hate crime. A 63-year-old man with plans to exercise was in a Crown Heights Park Tuesday morning when he was attacked with a brick in what police are investigating as a possible hate crime. Abraham Gopin, 63, lost two front teeth, suffered a broken nose and lacerations to the face in the 7:40 a.m beating, officials said.
Unhinged black man wanted for 'hate' attacks on white people: cops. Cops are looking for an unhinged black man who has committed as many as seven separate attacks on white pedestrians in Manhattan this month, calling one of his victims a "f***ing honky," authorities said. The suspected hate crime spree began at 9:10 p.m. on Aug. 9, on Fifth Avenue near 14th Street, police said. The suspect ran up behind a 56-year-old man and shoved him to the ground, authorities said.
Suspect taken into custody for 'hate' attacks on white people in NYC. The suspected hate crime spree began at 9:10 p.m. on Aug. 9, on Fifth Avenue near 14th Street, police said. The suspect ran up behind a 56-year-old man and shoved him to the ground, authorities said. The latest attacks include a woman getting hit in the back of the head with a brick and a man who was berated as a "f**king honky," police said.
Police: Black Man Attempted to Kill White Man 'Because He Was White'. A black man who beat and threw a white man onto subway tracks in Pittsburgh Saturday night [5/25/2019] did so explicitly because the victim was white, according to police. "Police say they have charged a man accused of beating up and shoving another man onto the tracks at the Wood Street T Station 'because he was white,'" according to CBS Pittsburgh. The suspect, 46-year-old Willie Hayes, faces charges of ethnic intimidation, attempted homicide and aggravated assault. The victim's criminal complaint says Hayes told him "he was assaulting him because he was white."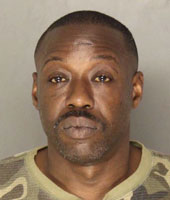 Sharpsburg man charged with racially motivated attack at Downtown T station. A Sharpsburg man is accused of beating another man into unconsciousness at the Wood Street Light Rail Transit station and throwing him onto the tracks in a racially motivated attack, according to Port Authority police. Willie J. Hayes, 46, who is black, was charged Wednesday [5/29/2019] with attempted homicide, aggravated assault and ethnic intimidation in connection with the Saturday evening attack, according to a criminal complaint.




Was Black Hit-And-Run On Two White Boys Another Hate Crime? The boy in the hospital is blond. Atuno is black. The charges have since been upgraded to Attempted Murder. This seems pretty similar to the Mall of America attack, although it has gotten less attention.

Report: Black Hebrew Israelites confronting Covington Catholic students a 'hate group'. In a statement released Sunday to the media, Covington Catholic High School junior Nick Sandmann, who was shown over the weekend standing face-to-face with an indigenous man Friday [1/18/2019] in Washington, D.C., said the standoff took place after four African-American protesters said "hateful things" to Sandmann and a group of his classmates. "They called us 'racists,' 'bigots,' 'white crackers,' 'faggots' and 'incest kids.' They also taunted an African-American student from my school by telling him that we would 'harvest his organs.' I have no idea what that insult means, but it was startling to hear," Sandmann wrote. The remark about harvesting organs may reference Jordan Peele's horror-satire "Get Out," a 2017 movie in which the black boyfriend of a white girl discovers her family is harvesting the organs of blacks.

More about News Media vs Covington Catholic High School.

Black Men Were Responsible for All the Post-Pittsburgh Anti-Semitic Nazi Vandalism in NY. Can we have that conversation about black anti-Semitism now? Can we talk about Farrakhan, Sharpton, Tamika Mallory, Black Lives Matter, etc or does the Left suddenly not want to have that conversation anymore? Because it turns out that the widely reported New York City anti-Semitic vandalism in the wake of the Pittsburgh synagogue attack was carried out by black men. James Polite, a black gay Obama supporter and Democrat activist being fostered by anti-Israel Jewish activists, made the most headlines.

Police: Black Gay Democrat Intern Committed Anti-Semitic Hate Crimes. These SJW torpedoes keep circling back around.

Neo-Nazi Graffiti Found in Brooklyn Synagogue — Suspect is a Black Male. Neo-Nazi graffiti was found Thursday inside a Brooklyn synagogue, forcing officials to cancel a political event that had been scheduled that night. NYPD officials told Breaking911 that the suspect entered Brooklyn's Union Temple around 8:30 p.m. Thursday night [11/1/2018] and used a black marker to deface three different locations with the messages, "die Jew rats we are here," "Jews better be ready," and "Hitler."

Former Obama Campaign Worker Arrested for Neo-Nazi Graffiti Writing "Kill All Jews" on Brooklyn Synagogue. The New York Police have arrested James Polite (26), the man in [a] surveillance picture, in connection with anti Semitic graffiti found inside Union Temple in Prospect Heights. He's believed to have also set fires outside schuls & yeshivas in Williamsburg.

Suspect arrested in vandalism at historic Prospect Heights synagogue, say police sources. A vandal who scrawled anti-Semitic graffiti in a Brooklyn synagogue and set fires around several other Jewish places of worship was arrested Friday, police sources said. Cops committed James Polite, 26 of Bedford-Stuyvesant to the psychiatric ward at Woodhull Hospital in Brooklyn. He is charged with criminal mischief as a hate crime and making graffiti, cops said. The suspect was busted in the same clothes he wore in surveillance video of his vandalism at the historic Union Temple in Prospect Heights. Polite is also suspected of setting a series of small trash fires in and around synagogues in Williamsburg, police sources said.

Something Evil This Way Comes. Mass shootings by disturbed individuals are not as much a demonstration of evil as much as evidence of mental illness and rage. But consider a recent news story about a woman arrested in beating of 92-Year-old man who was struck with concrete brick for no apparent reason other than she didn't like his looks. How often in the past decade have we read about people getting knocked out in a game by total strangers because they are white? Violent acts of hatred have become so commonplace they no longer attract media attention.

SPLC Keeps Denying. Black-on-White Violence Keeps Happening. Let's look at just a few examples of black violence, all of which happened since the SPLC's latest report a few days ago. All of the keep happening wildly out of proportion. All of them, the SPLC could not care less about. In New York City, a black woman was walking down the street, bumping into white ladies. When one of the white women suggested she stop assaulting white pedestrians, the black woman started hitting the white woman with a heavy metal box, all the while yelling and threatening, "Take that you white b----," followed by "that's what you get, white b----."

Public university hides results of hate-crime investigation, including suspects' race. A public university in Maryland is refusing to provide any information about two students investigated for allegedly harassing and assaulting Jewish fraternity members, claiming it would violate federal law. The fraternity itself refuses to say anything about the alleged assailants, suggesting that they do not fit the stereotype of white nationalists or neo-Nazis. In contrast to the University of Maryland's reaction to the murder of a black student — including the creation of a "rapid-response team" to respond to bias reports — Towson University is eager to downplay the Alpha Epsilon Pi incident as isolated.

How to Get Kicked Off YouTube. The first time YouTube sent me a one-way ticket to ride was right after I saw a video in Pittsburgh of a large group of large "teenagers" surrounding and beating a smaller "teenager." But everything was blurred out — faces and voices. I called the victim's mom in Pittsburgh and asked if I could get a copy of the original video, unblurred. Soon I was watching a totally different, far more sinister scene: a large group of black people were surrounding a smaller white kid, harassing, threatening, taunting, and ultimately beating him. That's what I do in my books, articles, videos, and podcasts: I expose the enormous level of black violence and how reporters and public officials are in denial, deceit, and delusion about it. This was just another example, one of many thousands that we document, wildly out of proportion. Soon after the video went up, good ol' Colin was going down: YouTube said the video encouraged violence against children. I told YouTube I was exposing violence against children. People who removed that video were complicit in that violence. YouTube did not care, and off I went.

Video shows nurses laughing as dying 89-year-old WWII veteran calls for help, gasps for air. Hidden camera footage recently made public revealed a decorated World War II veteran died after fighting for air while a pair of nurses laughed in front of him. James Dempsey on Feb. 27, 2014, repeatedly called out to staff members at Northeast Atlanta Health and Rehabilitation before he fell unconscious, gasping for air all the while. Nursing home staff found him unresponsive just before 5:30 a.m. and it took them nearly an hour to call 911, according to state records obtained by WXIA.

WW2 Veteran's Screams For Help Ignored By Laughing Nurses Before He Dies. Few things really infuriate me, but watching the fate of a World War II veteran at the hands of an incompetent and uncaring medical staff is definitely one of them. A video highlighted by popularmilitary.com shows the heartbreaking end of 89-year-old James Dempsey, a man who served his country in the world's most deadly war. In the video, Dempsey can be seen screaming for help as he suffocates at the Northeast Atlanta Health and Rehabilitation in 2014. Though the footage is from 2014, the footage has now been released by Dempsey's family as part of an ongoing lawsuit.

Cops say man splashed liquid in girl's face, called her 'white b****'. A man splashed an unknown liquid in a girl's face and called her a "white b****" as she was getting off a school bus in Queens, officials said. The 13-year-old had just stepped off the bus near the corner of Lefferts Boulevard and 101st Avenue in Richmond Hill when the man accosted her around 3:30 p.m. Tuesday, police said. "This is for you, white b****," he shouted before throwing the substance in her face.

The politicization of hate crime legislation. Last week in Chicago, a white special-needs teenager was held captive by four black youths. The victim was bound, gagged, tortured, forced to drink toilet water, partially scalped, and subject to racially and politically motivated verbal abuse. The perpetrators streamed portions of their violent savagery on Facebook. After the victim escaped from his assailants and was found on the streets by a police officer, a Chicago police commander initially said he was unsure whether the attack constituted a hate crime — as if that distinction might calibrate the crime's viciousness. President Obama was likewise initially hesitant to label this cruelty as a racially motivated hate crime — which was odd given the president's prior readiness to jump into and editorialize about racially charged cases such as those of Harvard professor Henry Louis Gates and Trayvon Martin.

Hate Crime Laws Codify Inequality. The victim of the depraved crime captured in a Facebook Live video last week, a mentally disabled 18-year-old bound and gagged by tape, seemed confused and terrified as his assailants, at least one of whom he regarded as a friend, gleefully humiliated and tortured him. They cut off part of his scalp with a knife, punched and kicked him in the head, and forced him to drink toilet water, laughing all the while. According to Chicago police, the ordeal went on for hours. Responding to an incident that was appalling in many ways, conservative commentators focused on skin color: The white victim's black attackers could be heard cursing white people, prompting demands that they be charged with a hate crime. That reaction illustrates how hate crime laws politicize criminal justice and foment social discord. "If this had been done to an African-American by four whites," former House Speaker Newt Gingrich said on Fox News, "every liberal in the country would be outraged, and there'd be no question but that it's a hate crime."

Left's Mission Accomplished: Blacks Torturing Whites. While some on the left claim to be upset, this is exactly the hate and violence they hope to generate throughout Trump's entire presidency. A farmer does not plant corn and then act surprised when stalks of corn begin to grow. The left has been planting seeds of racial hate and division ever since white America elected Obama. Why? Because the left needed to be able to scream "racism" whenever anyone opposed Obama (their Trojan Horse) implementing their far-left-radical socialist/progressive agenda.

A Trump-hating race crime against a defenseless white man by young black Americans who shame their country. I just watched a video that didn't just sicken me, it contaminated every pore of my soul with feelings of pure, unadulterated, raw disgust and hatred. The short piece of film I endured depicts a gang of four black teenage thugs, two male, two female, abusing and torturing a poor terrified young white man with special needs. The sheer scale of their depravity appears to know no bounds.

Chicago Police Hesitant To Call Videotaped Torture Of White Man A Hate Crime. Chicago law enforcement officials were reluctant to call the videotaped torture of a white man by black assailants a hate crime Wednesday night — even though the suspects repeatedly said "f*** white people" as they attacked their victim. Video emerged Wednesday [1/4/2017] of an unidentified white man — bound and gagged — being beaten, cut and berated by four African-Americans. One assailant yelled "F*** Donald Trump! F*** white people!" as he kicked the man. Another video showed the suspects forcing the white male to drink toilet water as they laugh hysterically.

CPD: Attack on mentally disabled man posted on social media. Cook County prosecutors on Thursday filed hate-crime charges against four African-American defendants accused of holding a white mentally disabled man captive, torturing him for hours and posting videos of acts that police Supt. Eddie Johnson called "reprehensible" and the White House condemned. Jordan Hill, 18, of Carpentersville, and Tesfaye Cooper, 18, Brittany Covington, 18, and Tanishia Covington, 24, all of Chicago, are expected to appear in bond court Friday [1/6/2017], according to the Cook County state's attorney's office. They face charges of aggravated kidnapping, hate crime, aggravated unlawful restraint and aggravated battery with a deadly weapon.

CBS radio report created the impression Chicago torture victim was a black man assaulted by white Trump supporters. This may be the single most despicable act of media bias I have ever encountered. It took a lot of effort and art for CBS Radio to put together an early report on the Chicago torture incident that was strictly factual, yet created the impression on listeners that a group of white Trump supporters had attacked a helpless mentally challenged black man. Mediaite provides a transcript of what was reported last Thursday morning by a top-of-the hour broadcst distributed to radio stations across the country.

CBS Takes Spin to a New Level of Deception After Chicago Torture Outrage. The media has been hyping a contrived narrative that since the election there has been a wave of hate crimes against groups beloved by liberals: blacks, Muslims, sexual deviants, et cetera. Until now their evidence has consisted mainly of hate hoaxes, but this time an appalling racially motivated crime really did occur. CBS listeners would never guess that this crime was committed by four blacks against a white kid.

Vicious Hate Crime In Chicago Whitewashed By Press. Note that the AP makes no reference to the races of the people involved, and says it is too soon to tell whether the assault was racially motivated.

Police: Race not motive behind video attack. Police spokesman Anthony Guglielmi said Thursday morning [1/5/2017] that charges are expected soon against four black suspects. Guglielmi says the suspects made "terrible racist statements" during the attack, but that investigators believe the victim was targeted because he has special needs, not because of his race.

The Editor says...
Crime in Chicago is notoriously rampant. This situation isn't improved when race-based criminal attacks are attributed to something other than racial hatred — because the actors belong to a politically favored group. Inexplicably, the police spokesman admitted "the suspects made 'terrible racist statements' during the attack," yet they're not racists. This is called playing on both sides of the fence. It doesn't solve problems, and it gets old really fast.

Four Chicago Thugs Arrested for Kidnapping Torturing White Trump Supporter During. Chicago police have arrested four people in a gruesome attack after they video themselves torturing a white male victim. The bound and gagged kidnap victim is repeatedly kicked and hit while forced to denounce white people and President-elect Donald Trump.

Chicago torture video represents two distinct kinds of hate crimes - and that means double trouble for the accused. The perpetrators are heard on the tape yelling obscenities about white people and Donald Trump. The victim is ordered to say, "I love black people." How does any of that make sense? Perhaps it is born of ignorance. But I suspect these individuals are somehow missing the essential faculties that elevate humans above all other species: compassion and the ability to distinguish right from wrong. The capacity to reason and feel. [...] The star witness will be the videotape. It speaks for itself. The suspects are caught in all their malignity. The victim is seen in all his misery. The prosecution can rest its case without much more.

Chicago torture video highlights media double standard on hate. The four suspects are facing felony charges including hate crimes and kidnapping. But Chicago Police initially downplayed reports Wednesday night that the attack was racially motivated. "At this point we don't have anything concrete to point us in that direction," Police Supt. Eddie Johnson told reporters. A video of the suspects attempting to scalp a man while shouting "F*** white people" isn't concrete evidence? And while the police were trying their best to tone down the racial motivations of the attackers, the Mainstream Media was trying to whitewash their skin color. It took the Washington Post nine paragraphs to get around to the skin color of the attackers.

Chicago Is Breaking. The police did what police do in this age of political correctness. In spite of the fact that the suspects were caught on tape screaming about race, the police now say that the victim was targeted because he has "special needs." Earlier, news outlets reported that police were claiming there was "no indication" the attack was "motivated by politics or race." Yes, I'm sure that if the roles were reversed, and four white people tortured a bound and gagged black man while screaming about his race and cursing Barack Obama, that the press and police would make similar claims. I'm certain that attacks like this wouldn't be grist for the leftist mill, proving that "Trump's America" is a racist horror show.

Judge denies bail for 4 suspects in Chicago torture video. A judge denied bail Friday for the four suspects accused of beating a mentally disabled man and streaming it live on Facebook. [...] As seen in the horrifying video that appeared online this week, a young, mentally disabled white man was beaten, threatened with a knife and taunted with profanities directed at white people and President-elect Donald Trump. The suspects, who are black, face charges including hate crimes and aggravated battery.

The Editor says...
Notice that the hate crime charges came about because the victim was mentally disabled, not because the victim was white and the multiple perpetrators were black. Had the colors been reversed, the victim's mental capacity and physical strength would have been immaterial.

CBS Radio Deceptively Implies Chicago Torturers Were White Trump Supporters, Victim Was Black. A CBS Radio News report on the video of four young Chicago people torturing a mentally disabled man falsely implied that the victim was black and his attackers were white, when in fact the opposite was true.

Man says he slashed woman because she's white. A man who was arrested for randomly slashing a woman's neck earlier this month in Brooklyn told police he attacked her because she is white, police sources said. Gregory Alfred, 25, told police he set out to find white people to slice back on Mar. 10 because he blamed them and "the system" for preventing him from freely smoking weed, sources said. The slasher chose to take out his anger on 53-year-old Janina Popko, and cut her across the neck as she was walking near the corner of Beverly and Rugby roads that morning in Ditmas Park, sources said.

Accused carjacker to witness: I only rob white people. A hapless carjacker failed to get away with the crime after his gun jammed, he forgot to release the parking brake and let a witness go, saying: "You good, I only rob white people," according to the FBI. Court records filed Friday in U.S. District Court in Detroit chronicle a failed carjacking that led to a 24-year-old man facing federal carjacking and firearm charges, which carry penalties of 25 or more years.

Detroit Carjacker to Black Bystander: 'You Good, I Only Rob White People'. Two men were victims of a violent hate crime last week at the hands of a racist thug — but the races were the exact opposite of the narrative that the media and the #BlackLivesMatter movement has been pushing. No, this racist thug attacked two white men and then told a black man that he didn't need to worry, because he only robbed white people.

Hasselbeck: Why Hasn't Black Lives Matter Been Classified as a Hate Group? Monday [8/31/2015] on Fox News Channel's "Fox & Friends", in light of the recent targeting of law enforcement officers including this weekends murder of Texas deputy Darren Goforth, co-host Elizabeth Hasselbeck asked National Review's Kevin Jackson why the Black Lives Matter movement is not classified as a hate group.

Black Lives Matter Protesters Chant: 'Pigs In A Blanket, Fry 'Em Like Bacon'. "Pigs in a blanket, fry 'em like bacon," activists with the St. Paul, Minn. branch of Black Lives Matter chanted while marching behind a group of police officers down a highway just south of the state fair grounds. [Video clip]

Cincinnati Police Chief Reverses Course — Now Calls Mob Beating A "Hate Crime". [However] Mayor John Cranley said "Saturday night was unacceptable", but called it a one-time event. He blamed poor planning for the problems, including too few officers and allowing a concert aimed at teenagers to end after the city's curfew.

Hate crime charges sought in July 4 beating. Cincinnati Police Chief Jeffrey Blackwell has reconsidered and is asking Hamilton County Prosecutor Joe Deters to pursue hate crime charges in the Government Square attack that left a white man beaten and bloody on the Fourth of July. Police Officer Alicia Essert called the beating "anti-white" in the incident report, but at a news conference about the incident, Cincinnati Police Capt. Mike Neville backed off that claim, calling it a "mistake." [...] Christopher McKnight, 27, of Albany, Indiana, suffered a broken nose and concussion in the beating. He was released from the hospital Sunday night [7/5/2015]. Two officers were injured while trying to control a crowd at Fountain Square that spilled onto Government Square.

FBI investigates possible hate crime cases in St. Louis. The FBI is investigating whether hate crimes were committed during two St. Louis area attacks where suspects allegedly made reference to Ferguson, including the assault of former St. Louis Cardinals outfielder Curt Ford, investigators said Monday [4/6/2015]. Both attacks happened in March, one involving a white victim and black attackers, the other a black victim attacked by a white man.

No Hate Crime Charges in Stabbing of SF Transgender Woman. Two victims got off a Muni bus on Saturday [1/3/2015] at Golden Gate and Van Ness avenues to get away from a man screaming insults at them. However, once they were on the sidewalk, he was right behind them with a knife.

Black Leadership and Racial Murder. The recent explosion of black-on-white vicious and hateful killings — the murder of thirteen-month-old Antonio Santiago, the shooting of nurse David Santucci in Memphis, the murder of Australian student Chris Lane, the beating death of elderly veteran Delbert Belton — have served to put an end to one of the great myths of the civil rights movement: that black leadership would lead the country out of racism into an epoch of national reconciliation.

David Santucci murdered 'allegedly' by 3 blacks in Trayvon Martin revenge killing. David Santucci has become the latest victim the progressive liberal biased race hustling media and the Al Sharpton/Jesse Jackson grievance industry. David Santucci who was white and just 27, had just started his new job as a nurse. The three black thugs who are 'suspects' include Mario Patterson and Dondre Johnson who were both charged with first degree murder.

Police: Mableton fatal assault not racially motivated. The deadly assault of a Mableton man has become a national story, at least online, with several web sites and blogs claiming Joshua Chellew was killed because he was white. Initially reported as a hit-and-run, police now say Chellew died June 30 after an attack by four black teenagers in Cobb County. According to the arrest warrant, the 36-year-old victim was repeatedly punched and kicked by the youths outside a Chevron gas station. Chellew, badly beaten, eventually stumbled onto Mableton Parkway, where he was run over. He died at Grady Memorial Hospital.

Racial violence is increasingly common and most media ignore it.
Shot For Being White. Four black people in Wilmington, North Carolina needed money for marijuana and traveling. So they set out to get it by robbing white people. They tried to break into a house, but were seen, so they fled. They stalked a woman through downtown Wilmington, but she escaped. Finally they came upon a 20-year-old college kid named Joshua. They took his money, cell phone and sandwich. Then he asked them to only take his money and not his ID because he explained to them it was hard to replace. Then they shot and killed him.

Concealing Black Hate Crimes. Across the U.S., mobs of black youths are organizing on Facebook to loot stores and beat whites. Yet none dare call the "flash mob" attacks hate crime, least of all the attorney general. ... To [Eric] Holder, blacks are the permanent victims. But his department's own data say otherwise. In most cases of interracial crimes, the victim is white and the perp is black. Black criminals choose white victims 45% of the time, while whites victimize blacks 3% of the time. More than twice as many whites are murdered by a black than cases of a white murdering blacks.

The lack of coverage over horrific black-on-white killings in America's Deep South. It was the kind of crime that strikes terror into the hearts of parents everywhere. A bright young couple were carjacked after a Saturday night date and murdered in the most brutal way imaginable. Christopher Newsom, 23, was tied up and raped, shot in the back of the head and then dragged to a railway track and set on fire. His girlfriend, 21-year-old University of Tennessee student Channon Christian's fate was even more horrific.

Woman beaten on bus. As Sarah Kreager, 26, tried to sit down on a Baltimore City bus Tuesday, police say, a middle-schooler told her she couldn't. When she attempted to take another seat, a middle-schooler wouldn't let her. Finally, according to police, Kreager just sat down. She was "immediately attacked" by nine students — three females and six males — from Robert Poole Middle School. … The suspects in the incident are black. The victim is white, according to the police report.

The Editor says...
If the colors were reversed, this would be called a hate crime and Al Sharpton would be all over it.

Here is an update — and just as I suspected ...
Hate crime charges rejected. Prosecutors in Baltimore have decided not to charge the nine middle school students accused in the beating of a 26-year-old woman on a city bus with a hate crime as a judge postponed their trial yesterday until Jan. 31.

Is A New Civil Rights Movement on The Horizon? The national media has not seen fit to report the instances cited above as reverse racism or as hate crimes against white people. Very often you hear black people simply say "it's our turn." However, the people who were killed, the people who were fired, and the students who were abused were white and the perpetrators were black — these were in fact race crimes, and to call them anything but hate crimes would be plain silly.

Black Racism: The Hate Crime That Dare Not Speak Its Name. While the federal government rushes to Los Angeles to investigate an incident in which a handcuffed youth was slammed into the hood of a car and punched by an officer, a pall of silence still blankets the horrendous racial murder of four young people whose murderers are now on trial. The difference in the responses to these two stories can hardly be attributed to anything other than the skin color of the perpetrators and the victims involved. Apparently the sexual torture and brutal executions of four promising youngsters is of no interest to the nation's moral guardians, because the victims happen to be white.

"Hate Crimes" : A One-Way Street? If a white commits a violent crime and the victim is a minority, that is by definition a "hate crime" and worthy of front-page headlines, complete with lead stories on the national TV news shows. On the other hand, if a minority commits a violent crime and the victim is white, that does not make it beyond the local media.

For example:
Schoolboy Kicked Unconscious Over Confederate Book: A 13-year-old Houston boy who had checked out a book about Robert E. Lee was kicked in the head and sent unconscious to the hospital, a Southern heritage organization reported. The boy's mother and lawyer believe the actions of government school officials set the stage for the attack.

Why It's OK to Hate White People: It's the last and only acceptable prejudice. Racial identity is simply forbidden to whites in America and across the entire Western world. Black children today are hammered with the idea of racial identity and pride, yet racial pride in whites constitutes a grave evil.

The Hate Crimes That Weren't. The public discourse on Islam and terrorism is largely dominated by self-important blowhards who are wrong and wrong again, wrong consistently, and yet are never called to account and are called upon as "experts" again and again.

More proof that blacks have immunity from hate crime prosecution:
Is 'white boy' a slur? It sure isn't a compliment. Is "white boy" a racial slur? Judging from some of the debates that have occurred over the use of "white boy" by African Americans, I'd say the description is certainly heading in that direction. … I'm bringing this subject up because of what happened to Ryan Rusch, the 14-year-old Beverly boy who was robbed and badly beaten, allegedly by three black youths. … One of the juveniles apparently told police that Rusch was beaten and robbed because he was a "goofy-looking white boy," and police are continuing to investigate the incident as a "hate crime." So far, the Cook County state's attorney's office has rejected charging the teens with a hate crime.

Injury Fire At West Chester Business Was Arson, Hate Crime Suspected. Investigators are looking into the possibility that the arson was a hate crime, because the business is owned by a Jordanian family.

But when the suspects turned out to be black, the "hate crime" aspect was dropped.

Police: Arson Not Hate-Crime After All. Investigators said hours after the damage was done, the manager, Musa Shteiwi, and his son Essa were preparing for another arson at the store. Detectives say they had gasoline in the restaurant, when according to the son, the father lit a cigarette and caused an explosion.

Subway attack was to amuse, police say. The four teenagers who ambushed Sean Patrick Conroy in a subway concourse Wednesday [3/26/2008] chose their victim at random and attacked him for no other purpose than to amuse themselves, police said yesterday. … Police yesterday discounted robbery as a motive, and said the youths apparently launched the attack on a lark.

The Editor says...
If the victim had been black and the assailants had been white, the press would be having a "hate crime" field day.

The Democrats' Fake Hate Crime. On March 20th, something truly extraordinary happened. On the eve of the health care vote, a group of black Democrat Congressmen (eschewing the private tunnels they usually use to cross from their offices to the Capitol) chose to walk en masse through a crowd of protesters, confident that the knuckledragging Tea Party goons they and their media pals have reviled for a year now would respond with racial epithets. And then, when the crowd didn't, the black Congressmen made it up anyway.

Cleaver changes his 'I was spit on' story. It's too late to affect the narrative about the tea party protest a couple of weeks ago, but indicative of the rank dishonesty involved in the smear.

Did State-Run Media Conspire on Racist Tea Party Attack. The American Thinker did an outstanding job describing the events on March 20th, when democratic members of Congress in Washington DC were reportedly taunted by tea party activists with racial and sexual slurs. It appears from the timeline of the events that this race-baiting story was in the works before the Black Caucus members paraded through the tea party crowd on Capitol Hill.

Did DOJ Try to Whitewash Black Panther Intimidation Case? On Election Day 2008, two men — identified as members of the New Black Panther Party — stationed themselves outside a polling place in Philadelphia dressed in military clothing. Videotape captured these two strolling back and forth in front of the polling place, with one clearly brandishing a nightstick. A white poll watcher testified that he was called a "white devil" and a "cracker." This poll watcher was told by one of the Panthers that he would be "ruled by the black man."

More about preferential treatment of the Black Panthers.

'Post-Racial' Racialism. In the New Black Panthers case, Justice refused to protect the rights of white voters. Two career prosecutors have now sworn that high-level Obama appointees running the Civil Rights Division scuttled an open-and-shut case of voter intimidation against nightstick-wielding black thugs at a Philly poll in 2008. They also testified that the division has a do-not-prosecute policy if victims are white and offenders black. If that bias weren't bad enough, check out what's going on in the division's housing and civil enforcement section.

The Left and Their 'Good Victims'. A number of years ago, I was the victim of a brutal street crime. Although I was left with a broken nose and two black eyes, I learned soon thereafter that I wasn't a "good victim." A progressive friend, Fran, clued me in. When I told her what happened, she said, "What you went through wasn't half as bad as what he has suffered." Fran was referring to the fact that I am white and the assailant was black. In other words, my suffering didn't matter.

Why attacks aren't ethnic intimidation. Why are you hiding the truth? Why won't you call them hate crimes? Can you imagine the outcry if it were white kids attacking blacks?

Police: No hate crimes in these State Fair arrests. West Allis police are releasing new details about some arrests on the opening night of the Wisconsin State Fair, but say none of those incidents possessed elements that would prompt their prosecution as hate crimes.

I was beaten, taunted for being white, Bronx man says after subway attack. A Bronx man was viciously assaulted and robbed on a subway train Sunday by four men who he says taunted him for being white. Police confirmed they are investigating the assault and robbery of Jason Fordell, 29, but have not labeled it a hate crime.

Authorities Ignoring another Black-on-white 'Hate Crime'. Like the three monkeys who see, hear and speak no evil, our authorities seem intent on ignoring the true nature of yet another black-on-white racial attack. In the New York City subway this past Sunday, 29-year-old Jason Fordell was attacked by a group of black men who taunted him for being white. Yet NYC police "are unsure" if the incident is a bias crime. The problem started when Fordell transferred to a crowded 4 train at 42nd street, where he encountered four black men who began harassing him.

The Hate That Dare Not Speak Its Name. In Kansas City on Wednesday, "two older teens" followed a "13-year old boy" walking home from school. When the 13 year-old reached his front porch, the teens grabbed him, pinned his arms, poured gasoline on him, and set him on fire. The boy managed to pull his shirt off and pat the fire out, and the parents rushed him to the local children's hospital. As seen on local TV news, although not obvious in the accompanying article, the parents are white. So is the boy. "We were told it's a hate crime," the boy's mother told the reporter. ... Without the mother's reference to the hate crime, the viewer/ reader would have no sense that the attackers were likely of another, unspecified race.

Teen Set on Fire in Racial Attack; Media Silent. [Scroll down] Of course, if you scrutinize the few local outlets reporting the story and cut and paste, you can piece the picture together. The Fox article I excerpted above provides only the vaguest hint of the attack's racial nature by quoting Mrs. Coon as saying that her family was told "it's a hate crime." KCTV 5 did a bit better, reporting that the victim was white and the assailants black; however, while they quoted the attackers as stating "This is what you get," for some reason they omitted the "white boy" part.

How Derrick Bell Beat Martin Luther King Jr.: [Scroll down] Two years ago Newsweek ran a photo of a white baby asking the question, "Is your baby racist?" While the media will gleefully charge 6-month-old white babies with racism, accusing them of bigotry for staring longer at photos of other races; it will go on ignoring the Allen Coon case, as it has ignored any number of similar and worse cases.

Sharpton, Jackson, Media Silent About Hate Crime in S.C. Six black men assaulted a white man outside a restaurant in Seneca, S.C. on March 17 after insulting him with a racial remark. Such was the severity of the beating and obvious racial motive that local police have referred the case to federal officials. However, contrary to their usual reaction in such matters, the national media have yet to jump on the case, and civil rights leaders have said nothing about it.

No mention in this article of the word black.
Man, 78, recounts assault by 6 youths in E. Toledo. Mr. Watts said one of the boys delivered a single blow to the back of his head during the incident Saturday, knocking the victim to the ground. At one point, the victim recalled being lifted from the ground so one of the boys could "drop-kick" him in the chest. One boy, he said, put his foot on the back of the victim's neck, with another shouting, "Kill him." While Mr. Watts was down the boys kicked him, over and over, shouting, "[Get] that white [man]. This is for Trayvon ... Trayvon lives, white [man]. Kill that white [man]," according to a police report.

Black-on-Jewish Violence in the U.S.A. Even though New York State's African-Americans make up 17.5 percent of the population, outnumbering the state's Jewish population by 2 to 1, hate crime statistics for 2010 show that while 31.5 percent of hate crimes were aimed at Jews, only 19.7 percent were aimed at African-Americans. There are few statistics kept on the races of perpetrators, but there is an ugly history recorded in ashes, concussions and speeches going back a long way.



Multiple black men beat up an elderly white man. It's not a hate crime; in fact, it's hardly a crime at all.
Good Samaritan helps man beaten by teenagers. A witness, who does not want to reveal her identity for fear of her safety, says Friday night [4/5/2013] she was driving down Soutel Drive near Lem Turner Road with her fiancé and saw a group of teenagers beating a man. "We seen a whole bunch of African-American kids you know, beating and stomping on an elderly Caucasian guy and he had bags and everything, he couldn't even defend himself because it was so many kids," said the anonymous witness.

Why is Joshua Chellew less important than Trayvon Martin? [Scroll down] Courtesy of Top Conservative News, which notes: ["]If the races had been reversed, this would be the biggest news story in the United States. It would have knocked the Zimmerman trial out of the news.["] Yep. Or, if Chellew had been able to defend himself against one or all of them, he'd be the new George Zimmerman. We'd be seeing baby pictures of his attackers. Al Sharpton would be marching.

'Trayvonned'. The media is silent on what compelled the attackers, but what is known is that Joshua [Chellow] was set upon and mercilessly beaten in a life-threatening attack by a group of four "unarmed" black males. [...] Did any of you know about this attack? No. Because the media reported it as a "hit and run fatality" while deliberately refusing to discuss the events the preceded the fatal "hit and run".

Man Beaten, Robbed at Zimmerman Protest 'Because He Was Latino'. Hidden beneath a benign Los Angeles Times headline that reads, "Peaceful protesters lament L.A.'s violent Zimmerman demonstrations," is the shameful story of Cuauhtemoc Negrete, a man who was beaten and robbed at an anti-Zimmerman protest. Negrete, who was with a large group protesting the verdict when the assault occurred, believes he was targeted because he is Hispanic.

Welcome to Chicago — now give me that iPhone. Two visitors to Chicago received a rude welcome to the city Friday [7/19/2013] when one was robbed by a group of city teens and the other was punched while trying to help, officials said. The two visitors — a 15-year-old Florida girl and a 51-year-old Michigan woman — were both walking on the Mag Mile Friday evening when the older woman was robbed of her iPhone by a group of eight juveniles, officials said. [...] "He just kept saying, 'We didn't take your phone, you white b------, leave us alone,'" said [the victim].

Murder and Double Standards. Few Americans outside of Knoxville, Tenn., know about the case of Channon Christian and Christopher Newsom, two young people who were kidnapped, savagely assaulted, raped, and murdered by people of a different race. If Christian and Newsom had been black, and they had been raped, tortured, and murdered by a group of white people, the victims' names would be painfully seared into the national psyche by the media's saturation coverage of the atrocities and their aftermath.

Attention Al Sharpton: Black Dude in White Hoodie Viciously Stabs White Teenage Girl. Did you hear about the seventeen-year-old Queens resident, Natasha Martinez, who was stabbed eleven times last week by a black male wearing a white hoodie? Yep, just a few days ago, as this young lady was walking home from her job at Mickey D's, and right in front of her house, Natasha was jumped by a black dude in a white hoodie and suffered eleven stab wounds — she is in serious condition.

Three white guys beat up a black guy in DC as #JusticeForGeorge. [Scroll down] Sorry, you guys, I got that all mixed up. They didn't say "This is for George Zimmerman," they said "This is for Trayvon Martin." And the three muggers were black, and the victim was white. Okay, forget everything I just said. This attack was not motivated by racism, and no matter what Metro PD says, it definitely was not a hate crime.

Critics blast Jackson, Sharpton over silence on Florida school bus beating. Al Sharpton and Jesse Jackson, who both blasted Florida in the wake of the Trayvon Martin shooting and the acquittal of George Zimmerman in Martin's death, with Jackson calling it an "apartheid state" and "our Selma," have not spoken publicly of the brutal beating aboard a school bus caught on cellphone and surveillance video. Neither Jackson nor Sharpton responded to requests for comment from FoxNews.com.

Civil rights activists remain silent on Florida school bus beating video. A viral video showing the beating of a 13-year-old white boy by three African-American youths in Florida has left hundreds of thousands of viewers horrified, but critics say the case doesn't seem to be attracting much sympathy from self-styled civil rights activists. In the chilling video, three 15-year-old boys repeatedly beat and kick a victim police said was left with a broken arm and two black eyes.

Allen West on white boy's bus beating: Where's Jesse Jackson? The video, which went viral this past week, depicts a July 9 assault on a Pinellas County school bus. Three black teenage boys, all age 15, beat a white boy, while the bus driver — who has since resigned — tries to verbally halt the altercation but does not physically intervene. The beating, it was later reported, was due to the victim's report to school authorities that one of the videotaped assailants tried to sell drugs to him.

You got that right, mister. He's as sorry as they come.
Father of teen charged in Florida school bus beating says [his] son is 'sorry'. The father of one of three Florida teens charged in a vicious school bus attack said his son is "sorry" for taking part in the July beating that made national headlines. As the trio headed to court on Tuesday [8/13/2013], Julian McKnight said his son Julian, 15, has also suffered in the aftermath of the July 9 attack on a Pinellas County school bus after it left Lealman Intermediate School in the St. Petersburg-area community of Gulfport.

Black teen who allegedly murdered Australian jogger posted racist Tweets. One of the teens charged with first-degree murder in the shooting death of Australian baseball player Christopher Lane in Duncan, Okla., previously posted anti-white statements on his Twitter feed. James Edwards, 15, Chancey Luna, 16, and Michael Jones, 17, have all been charged as adults in Lane's death. Lane, a 22 year-old student from Melbourne, was out for a jog last Friday evening when the three teens began following him in a car and shot him "just for the fun of it," according to Duncan officials.

Allen West comments on 'bored' teen murderers. On the heels of news that three Oklahoma teens allegedly shot and killed an Australian jogger for sport, former Florida Republican Rep. Allen West lashed out at President Obama and the "race industry crew." "'We were bored & decided to kill somebody.' 3 black teens shoot white jogger. Who will POTUS identify w/this time?" West tweeted Tuesday afternoon [8/20/2013] with a link to a New York Post article on the matter.

Parents of 'bored' teens maintain their sons' innocence. Oklahoma native James Johnson told Australia's Herald Sun that his son is an acquaintance of the suspects and that led to the tip-off. [...] Johnson's son said that he knew Edwards and Luna through school and said that the boys were 'bullies' and 'troublemakers' who had 'no parental supervision'.

For 'the Fun of It'. Three teenagers were charged Tuesday [8/20/2013] in the killing of a white college student in Duncan, Oklahoma, and part of the story is what didn't happen. There was no saturation cable TV coverage, no press conference featuring Al Sharpton or Jesse Jackson, and no statement from the Oval Office. The death of Christopher Lane, while as troubling as that of Trayvon Martin, will not become a national touchstone of racial and cultural debate or reflection.

The Thug Culture That Killed Chris Lane. [Scroll down] Before it was removed, Chauncy Luna's Facebook page revealed he goes by the alias Baby Drake. It showed photos of him posing with friends, including Edwards, and flashing gang signs. Two pictures on James "Lilbuggy" Edwards' Facebook page are also quite revealing. One shows a handgun, and several others show staggeringly large sums of cash. Both may be explained by another photo containing hashtags suggesting he was a member of the Crips. There is also a photo of him posing with a shotgun.

Meet Brenda Edwards, Mother of Accused 'Bored' Teen Killer James Edwards. Edwards is currently incarcerated in the Oklahoma Department of Corrections. Her extensive rap sheet begins in 1994 with a conviction for larceny, and spans her son's entire life. [...] She has three known aliases. As things stand now, her relationship with Oklahoma's criminal justice system won't end for several decades.

Double standard seen in white man's killing. The two teens facing murder charges in connection with the incident, James Francis Edwards Jr., 15, and Chancey Allen Luna, 16, are black. A third teen, 17-year-old Michael Dewayne Jones, who is white, has been charged with being an accessory to murder after the fact. Contrasts have been drawn with reaction to the February 2012 shooting death of Trayvon Martin, and the subsequent acquittal of former neighborhood watch volunteer George Zimmerman.

If G.W. Bush Had a Son, He'd Look Like Christopher Lane. Unlike Trayvon Martin, Christopher Lane doesn't have powerful, race-baiting allies in the Oval Office, Justice Department, media, and entertainment industry. Assuredly, General Holder will not use Chris Lane's senseless murder as a catalyst to pursue his often-requested national race dialogue. Nope. Nor will the Justice Department zealously create a tips hotline (in Zimmerman-like fashion) to build an airtight case against the Chris Lane's shooter for a civil rights violation or hate crime, even though the alleged gunman once tweeted, "90% of white ppl are nasty. #HATE THEM."

Chris Lane shooting [was] a gang initiation, says father who called police. Chris Lane was murdered as a part of a gang initiation, according to James Johnson, the father of a boy who was also allegedly targeted by the three youths accused of killing Mr Lane. Police have not commented on the claim, though court documents confirm the accused were eventually arrested in front of the boy's home.

Three Teens Who Could Look Like Obama's Son Murder Australian Man, NRA Gets Blamed. Instead of placing the blame where it belongs, somehow the NRA gets attacked here.

How Responsible Is Obama for the Oklahoma Killing? "Ayeee I knocked out 5 woods since Zimmerman court!" young James Edwards tweeted on July 15 in the wake of George Zimmerman's acquittal for the shooting death of Trayvon Martin. Edwards's tweets surfaced after he and two of his homies were charged with killing Australian baseball player Chris Lane in Duncan, Oklahoma, last Friday. For the record, "woods" is short for peckerwoods, a derogatory term for white people. [...] This "game" is just one form of black-on-nonblack assaults. Although hard to quantify, they seem to have intensified after the media put a racial spin on the Martin shooting eighteen months ago.

The Hood Comes to Duncan, Oklahoma. The murder of Chris Lane makes apparent the advance of violent black urban culture into the hinterlands. Apparent — not recent, and it's been further facilitated by the internet and social media. The accused murderers and their accomplice were "wannabe" Crips, according to James Johnson, a black man, who reported that the three teens were hiding out in a car at — of all places — Duncan's Immanuel Baptist Church. Johnson says that the trio had threatened his teenage son on Facebook and feared his boy was next to be shot.

Suspect in killing of Australian Chris Lane tweeted: 'time to start taken life's'. One of the Oklahoma teenagers accused of killing 23-year-old Australian baseball player Christopher Lane previously posted images online showing himself posing with guns and wads of cash. And three days before what police call the indiscriminate shooting, the suspect, 15-year-old James Edwards Jr., tweeted, "With my n****s when it's time to start taken life's" — a line from the Chief Keef rap song, "I Don't Like."

The Editor says...
You see, the N-word is a term of endearment when it comes from a black thug, but it's a call to arms when it comes from a white man.

Faces of Evil in a Violent Underclass. James Edwards and his buddies murdered Chris Lane "for the fun of it". James Edwards shot him in the back. It was reported that Edwards danced and laughed in the police station after his arrest. Ending a stranger's life was funny to him. He boasted on twitter that he had "knocked out 5 woods [whites] since Zimmerman court". He advised others to "HATE" white people, and a few days before the murder he said he wanted to be "with my niggas when it's time to start taken lifes".

'Bored' teen who 'gunned down' Australian student 'danced and laughed' after being arrested. The Oklahoma police chief in charge of the investigation into the death of an Australian baseball player today revealed one of the suspects danced and laughed after they were arrested. The new jailhouse revelations came as tweets posted by one of the alleged killers emerged claiming that he 'hated white people' and boasting that he beat up five white people after the George Zimmerman acquittal in the Trayvon Martin case.

Three formally arraigned in W&J student's death. McNerney was fatally injured and his phone and wallet were stolen during a street robbery. Zach DeCicco of Jefferson Hills, McNerney's teammate, fled after he and McNerney were assaulted on East Maiden Street at South College, across from the southwest corner of the campus. DeCicco testified at a preliminary hearing that a group of three men approached him in the early hours of Oct. 4 and demanded that he give them his cellphone. He suffered a broken nose in the assault.

White victims, black perps.
United States is raising a nation of savages. In Brunswick, Ga. two teenagers are accused of shooting a young mother and murdering her 13-month-old child. Sherry West was taking her baby out for a stroll when the boys demanded she give them cash. [...] She pleaded with them to spare her child — but one of the boys took a gun and shot the 13-month-old between the eyes.

Would a truly innocent man act this way?
'You ain't got no gun;' no gun was mentioned. Police testifying Friday [8/23/2013] said [De'Marquise] Elkins, 18, bragged to officers who arrested him that "you ain't got s--- on me. You ain't got no gun." Police hadn't told him the murder he's accused of involved a firearm. Elkins, of Brunswick, is charged with murder and cruelty to children in the point-blank shooting of 13-month-old Antonio Santiago in his stroller when he was returning from the post office with his mother March 21 in Brunswick.

5 accused in disposal of gun that allegedly killed toddler. After shooting 13-month-old Antonio Santiago between the eyes, prosecutors say De'Marquise Elkins stashed the murder weapon under a friend's couch in Brunswick. Then his mother and sister threw it in a saltwater pond, Cobb County jurors heard from witnesses Monday [8/26/2013].

Amid tears, mom takes stand, tells of baby being shot. The mother of a slain 13-month-old boy took the stand Tuesday and tearfully told jurors how she witnessed her baby being shot between the eyes by a young man she'd never met before. De'Marquise Elkins is accused of shooting Antonio Santiago execution style on March 21 while Antonio was in his stroller returning home from the post office in Brunswick.

Teen Guilty of Murdering Georgia Baby in Stroller. The [defendant's] mother, Karimah Elkins, was on trial alongside him and was found guilty of tampering with evidence but acquitted of lying to police.

Brunswick baby killing trial Defendant guilty on all counts. Jurors took roughly two hours to find De'Marquise Elkins guilty of fatally shooting a 13-month-old Brunswick baby in between the eyes during a botched robbery attempt earlier this year.

Bias alert:
Shooting an infant point-blank is cold-blooded murder. It is not just a routine component of a "botched robbery attempt."

Teen who shot baby in stroller gets life sentence. De'Marquise Elkins, 18, stood silent and showed no emotion as he was sentenced in a courtroom less than two weeks after a jury found him guilty of murder in the slaying of 13-month-old Antonio Santiago during a robbery attempt.

The perps spew racial slurs, then launch a violent attack. Even so, it's not a "hate crime."
4 teen girls charged with 'ethnic intimidation' after brutally beating Pa. white woman. Four teenage girls are facing several charges, including ethnic intimidation, after police said they brutally beat a 32-year-old white woman Sunday [8/25/2013] in Pittsburgh, Pa. According to police, the four young black girls, ages 14, 15 and 16, threw a bottle at the woman's car while she was stopped at a stop sign and called her a racial slur, a local TV station reported. "She gets out to address it, and that's when the girls jump her," said Lt. Shirley Sloan, the TV station reported.

Teens face ethnic intimidation charges after brutally beating woman in North Side. Three teenage girls are facing several charges, including ethnic intimidation, after police said they brutally beat a 32-year-old woman Sunday in Pittsburgh's North Side. [...] According to police, the girls threw a bottle at the victim, Ginger Slepski's car, and when she stopped to confront the girls, they attacked her.

Teen Arrested In Assault Of Elderly Woman Outside Of Church An 82-year-old woman went home Thursday after spending two weeks first in the hospital, and then in rehab. She was discharged hours after 18-year-old Michael Duku of the North Side was taken into custody on charges including robbery, assault and conspiracy.

FL Police: 16-Year-Old Black Man Murdered 22-Year-Old White Man Because He Had a Bad Day. On Thursday, Clearwater Police arrested 16-year-old Mychal King for the alleged murder of Jason Taylor Paul. According to police, King admitted to killing Paul because he had a hard day and "just wanted to kill the first person he saw."

The victim later died. The police are trying to decide whether to call it a hate crime.
'I'm going to knock out the next white person who walks by'. A 31-year-old African American who allegedly said he wanted to attack the next white person who walked by could be charged with hate crimes after punching three people in an apparent racially motivated attack. One of his victims, 62-year-old Jeffrey Babbitt, has been left brain damaged after being punched to the ground in New York's Union Square on Wednesday afternoon [9/4/2013], in a senseless attack that shocked onlookers.

NYC man reportedly brain-dead after random, possibly racially motivated, attack. Jeffrey Babbitt, a 62-year-old retired train conductor, was walking through the crowd near tables set up with chess boards when the suspect in the attack — 31-year-old Lashawn Marten — shouted a racial comment before hitting Babbitt in the head. "He said 'The next white person who walks by, I'm going to [expletive],'" one female witness told WCBS-TV. "His fist went in and the man's head bobbed and he hit the ground and you could hear his skull hitting the ground."

Union Square 'I Hate White People' Beating Victim Dies At Bellevue Hospital. A 62-year-old man who was brutally attacked in Union Square last week died Monday [9/9/2013]. On Wednesday, a man shouting that he "hated white people" punched victim Jeffrey Babbitt — who is white — in the face, witnesses said, causing him to fall and strike his head on the ground.

Bus rider's face smashed in during 'hate attack'. An attacker pummeled a bus passenger so hard he smashed the bones in his face after calling the victim a "cracker" in Manhattan — marking the second time in two days that people appeared to be randomly targeted in racial tirades against white people, authorities said. In the latest incident, the suspect passed a 31-year-old rider on the M60 bus riding through Harlem, on West 127th Street, between Amsterdam Avenue and Morningside Drive, around 2:45 p.m., Friday, when he shouted the racial slur and punched the victim in the face, breaking his nose and eye socket, cops said.

Satan-obsessed former Los Angeles airport screener busted for making threats on eve of 9/11 anniversary. A Satan-obsessed airport security screener who allegedly made creepy comments to a teen traveler in June is behind bars on suspicion of calling in threats to LAX and taping a menacing note inside his closet invoking the Sept. 11 anniversary, FBI officials said. Nna Alpha Onuoha, 29, worked for the TSA for seven years but was recently suspended after Los Angeles high school student Sarina Frauenfelder accused him of making inappropriate comments about her apparel as she passed through security June 16, a well-placed source told the Daily News.

The Editor says...
Of course, it's illegal to inquire if someone is Satan-obsessed before hiring him or her.

5 Americans Who Were Murdered For Being White in America. [#2] The Denver Crips gang had been specifically targeting white people to rob. They had robbed and attacked dozens of people because they were white. They went out specifically looking for another white person to rob and found 23 year old Andrew Graham. Graham, who had just been accepted into a Master's program for mathematical engineering, was walking home. Five members of the Crips followed him for two blocks before they confronted Graham, murdered him, and left his corpse lying in the front yard of a home in a residential neighborhood.

17-Year-Old Arrested For Murder Of Man Captured On Surveillance Tape. An Opa-Locka teenager is being held without bond after a court hearing and after Miami-Dade Police arrested him for shooting and killing a 71-year-old man. [...] Police say nothing was taken from [the victim] even though they say [the alleged perpetrator] had cased the parking lot looking for a victim.

The Editor says...
This case is just the latest in a series: A young black man kills an old white (or Hispanic) man, with no motive other than hatred. In the case outlined immediately above, nothing was taken from the victim. It wasn't a robbery, it was just an unmitigated murder.

Press Buries Black-on-Hispanic Hit while Killer Hires Trayvon Martin Lawyer. On September 12, Miami-Dade police arrested a 17-year-old black teenager, Jamal Jackson, for the August 21 execution-style murder of Hispanic-American Miguel Pilotos. The black-on-Hispanic killing in Opa-Locka, Florida didn't get much press when it happened. Only after the suspect was arrested three weeks later did various news outlets release more details of the crime.

Who disarmed the military? After the horrific shooting at the Washington Navy Yards, Michael Savage denounced the changes that have made U.S. military bases so vulnerable to these kinds of incidents. "Who disarmed these workers?" Savage asked. "Who disarmed the military? There's a lot of blame to go around." Savage also declared that the shooter "was basically committing a hate crime," even though it will never be reported that way by the mainstream media. "If you look at his victims," said Savage, "it's strange that almost all of them were white. There was one Asian. Truthfully, my friends, none of them looked like the shooter."

Walmart Shooter Targeted White Victims. A North Carolina grand jury found that a man who shot four people at a Walmart in June targeted his victims because they were white. According to WRAL.com, a grand jury indicted Lakim Faust, 23, on Monday [9/23/2013] on 14 charges, including "four counts of attempted first-degree murder."

Greenville Wal-Mart Shooter Picked Victims By Race. A man who shot four people near a Greenville Wal-Mart in June picked out his victims because they were white, according to several indictments handed down against him.

Pennsylvania man charged in assault of charity runner in Wilmington. Wilmington police today arrested and charged a Pennsylvania man with assault, saying a store's surveillance video showed him punching a former Marine who was running in the city Wednesday on a cross-country run to draw attention to veterans' issues. Police confirmed the assault was made "suddenly and without provocation," offering no motive for the attack on the charity runner.

This attack was instigated by a group of black thugs with no motive other than racism. But it isn't called a hate crime.
White soldier, 20, 'stabbed to death by group of African American men in possible hate crime'. The victim's two friends, also soldiers and also white, told police they were walking south on Pacific Highway when a vehicle approached them and someone inside called out a racial slur. One of the soldiers yelled back something about those in the car treating combat soldiers with disrespect, Lawler said. The car then turned around, stopped next to the soldiers and five black males piled out of the vehicle.

Three black soldiers arrested for stabbing white comrade to death 'called him a cracker'. Tevin Geike, 20, was left for dead in a parking lot near his base in Lakewood, Washington in the early hours of Saturday morning. Previously police said they believed the attack was racially motivated because the attackers — a group of five African American men — called Tevin a 'cracker', a racist term for a white person. However, after interviews with those involved in the confrontation officers today [10/7/2013] said they no longer believed the killing to be a hate crime after speaking to everyone they believe was involved.

The Editor asks...
If the colors were reversed, would the cops be so sure?

Autopsy reveals white soldier 'killed by black comrade' was stabbed through the heart. Spc. Tevin Geike, 20, and two friends had been walking away from a confrontation with another group of soldiers in Lakewood, Washington when he was allegedly stabbed by Jeremiah Hill, 23. Geike suffered a deep stab wound to his chest that cut through a rib and plunged through his heart following a confrontation near Tacoma, Washington, the autopsy showed.

Scrap Hate Crime Laws — or Enforce Them. In that Jeremiah Hill does not look like the kind of person who might commit a hate crime — at least by Justice Department standards — prosecutors have all but cleared him of the same in the stabbing death of Army Spc. Tevin Geike on October 5. A review of the known facts in these two cases would make you think [George] Zimmerman and Hill live in two different countries.

If you're black and possibly guilty but a white person is involved, the media will actively volunteer to be your advocate.
Black Skin Privilege. In America today, blacks generally can conduct racist assaults on whites and count on "civil rights" activists and the media not to notice. In the two months following Trayvon Martin's death, black assailants carried out at least fourteen known attacks against white victims with the idea of "avenging" the fallen youth. In East Toledo, six juveniles beat a 78-year-old white man, shouting: "This is for Trayvon ... Trayvon lives, white [man]. Kill that white [man]!" In Gainesville, five blacks shouting "Trayvon!" beat a 27-year-old white man, leaving his face permanently disfigured.

Early Skirmishes in a Race War. Initial skirmishes in that race war have already begun, and have in fact been going on for some years. But public officials pretend that it is not happening, and the mainstream media seldom publish it at all, except in ways that conceal what is really taking place. [...] More dangerous than these highly publicized episodes over the years are innumerable organized and unprovoked physical attacks on whites by young black gangs in shopping malls, on beaches, and in other public places all across the country today. While some of these attacks make it into the media as isolated incidents, the nationwide pattern of organized black-on-white attacks by thugs remains invisible in the mainstream media, with the notable exception of Bill O'Reilly on the Fox News Channel.

4 Teens Charged in Death of WWII Veteran, Hot Tamale King. Four teenagers are being charged with capital murder in the fatal mugging of 87-year-old Lawrence E. 'Shine' Thornton of Greenville, Mississippi. 'Shine' was a World War II veteran and a famous personality in the Delta region for his hot tamales.

George Washington University professor assaulted near Dupont Circle. A George Washington University Professor is in critical condition after a vicious assault Sunday near Dupont Circle. By the time D.C. police got to S Street and Connecticut Avenue in Northwest D.C. Sunday morning, 39-year-old Jason Chambers was out cold. [...] Police don't have a motive for the attack yet, but they say it does not appear that Chambers was robbed.

The Editor says...
There is no mention of "black" in the article, therefore it is reasonable to surmise that the perpetrator must have been black. And if the police say they "don't have a motive," that means they don't have a motive they can discuss, because the obvious motive is black-on-white racism.

'Knockout Game' Suspect Charged With Hate Crime. The Brooklyn, N.Y., man accused of assaulting an Orthodox Jew in what appears to be another case of the knockout game is being charged with a hate crime for the alleged attack. Amrit Marajh, 28, was charged with harassment as a hate crime after he allegedly punched the 24-year-old Orthodox Jewish man Friday morning [11/22/2013]. The unidentified victim believes he was attacked as part of the deadly "knockout" game, where an attacker aims to knock out the victim with a single sucker punch, police said.

Hate Crimes You Don't Hear About. [Scroll down] Four years later, a black man named Colin Ferguson opened fire inside a commuter train in Long Island. Six people died and nineteen were injured. "Police recovered from Ferguson's pocket a handwritten note titled, 'Reasons for This.' It expressed hatred towards whites, Asians, and 'Uncle Tom blacks,' and stated that Nassau County, Long Island was chosen as 'the venue' because of its predominantly white population." [...] Commentators either denied that it was a hate crime or admitted that it was but then tied themselves in knots to explain it away. The Dallas Morning News interviewed a sociologist who "conceded that Ferguson picked his victims on the basis of race, but did not think this justified the hate crime label."

10 Year-Old Girl Attacked In Alleged Racial Hate Crime. The teenage attacker is black; the 10 year-old is white. A YouTube video shows the camera was rolling before the attack, suggesting that it might have been planned. The attacker is seen looking back at the camera before springing towards the 10 year-old, who was riding by on a scooter. A narrator behind the camera is then heard calling for an end to the beating, saying "Alright," and then the name of the attacking girl. Witnesses to the beating said that the 13 year-old called her younger victim a "cracker," according to the Cleveland Plain-Dealer.

Race-based hate crimes spike in D.C.; whites most common victims, but underreporting feared. D.C. police say that of the 18 race-based hate crimes in 2013, the majority of victims were white and the majority of suspects black. The number of incidents was up from the 13 race-based bias crimes reported in 2012. [...] The number of hate crimes reported in the District fell overall from 81 in 2012 to 70 in 2013.

Woman shot in the head with pellet gun in possible anti-white hate crime. A 36-year-old woman jogging in Central Park was shot with a pellet gun in an apparent hate crime, police said Saturday [8/23/2014]. The victim, whose name was not released, was leaving the park at 60th St. and West Drive about 12:05 a.m. last cqMonday when she was struck by a pellet in the back of the head, cops said. The woman told cops five young black people laughed and taunted her with anti-white comments before fleeing into the park.

Cops: Student stabbed classmate in the face in school hallway. The suspect, who was not named, is 15 years old. Police say she used an "eyebrow razor" to attack the girl as they passed in the hallway. [...] The suspect, who was not named, is 15 years old. Parents were upset because they heard about the incident from their children and not school leaders.

The Editor says...
This sounds like a black-on-white hate crime to me. Here are the clues: (1) The suspect was not named. (2) Razor. (3) Metarie, Louisiana. (4) The incident was hushed up.

Two Brooklyn women tired of 'white people moving into the area' force tenants out at gunpoint, then squat in apartment: police. Two women were arrested after they robbed and then intimidated three tenants out of their Brooklyn apartment — and the crime was partly motivated by race and class resentment, law enforcement sources said. Precious Parker, 30, and Sabrina James, 23, knocked on the door of an apartment building on Ocean Ave. near Newkirk Ave. in Flatbush at 9:30 p.m. on Thursday [9/11/2014] and held a 34-year-old man, a 37-year-old man, and a 25-year-old woman at gunpoint demanding they move out or be killed, police said. The women then stole $800, an iPhone and personal information from the tenants, police said.

Teenage vandals swarm Brooklyn deli while yelling 'anti-Semitic' slurs. A group of teenagers vandalized a Brooklyn deli on Saturday night after leaving a raucous party nearby, said police. Surveillance footage of the event shows the teens storming the entrance of Gourmet Butcher, a deli in crown heights at just after 9pm. [...] Police say that there is no indication that the incident was a hate crime and they are not investigating it as one.

The Editor says...
Read that last sentence again. The headline says the perpetrators were yelling anti-Semitic slurs, although the body of the article doesn't make that assertion clear.

St. Louis' Bosnian community sees hammer murder as hate crime. Insistence by St. Louis officials that the beating death of a Bosnian man was not a hate crime is being met with skepticism and anger, according to leaders of the city's 70,000-strong Bosnian community, and the victim's brother is calling on authorities to "investigate every possible motive."

Another Race-Based Attack In Saint Louis. In the same Saint Louis neighborhood where white Bosnian Seldin Dranovic was beaten by three teens wielding hammers; in the same Saint Louis neighborhood where an hour later white Bosnian Zemir Begic was brutally murdered by the same black thugs after they chanted "eff white people"... Now a 26-year-old white Bosnian woman is dragged from her car early this morning by another three black thugs carrying a gun and crowbar. She was pulled from her car, thrown to the ground, kicked and beaten.

Relatives gather to mourn Bosnian man murdered in St. Louis hammer attack. As relatives of Zemir Begic prepare for his funeral Saturday [12/6/2014], neither they nor police detectives appear to have any idea what caused a pack of teens to beat him to death with hammers on a St. Louis street. Begic, who emigrated from war-torn Bosnia almost two decades ago in search of a better life, was bludgeoned to death Sunday, allegedly by a group of hammer-wielding teenagers, one of whom has been charged as an adult.

Police Investigate Possible Hate Crime in Bevo Neighborhood. According to a police report, at about 5:30 a.m. [12/5/2014], a Bosnian woman was driving on the 4600 block of Lansdowne when three black males in their late-teens to early-20s stepped in front of her vehicle. When the woman tried to drive around them, the suspects reportedly pulled out a firearm, so she stopped the car. After hitting her windshield with a crowbar, the suspects pulled the woman from her car, threw her on the ground and kicked her. A suspect grabbed her purse, searched it, and told the others it was empty. All three suspects then fled the scene.

St. Louis police allege hate crime in latest attack on Bosnian resident. The St. Louis police chief has asked for the FBI's help investigating what he believes was a hate crime attack against a woman in the same Bosnian neighborhood where a man was beaten to death days earlier by hammer-wielding teens, and where assaults have spiked dramatically in recent months. The 26-year-old Bosnian-American woman told police she was stopped in her car by three African-American teens early Friday morning in the city's Bevo Mill section, where tens of thousands of Bosnians settled following the civil war in the former Yugoslavia 20 years ago.

Fourth Suspect Arrested In Brutal St. Louis Hammer Murder of Zemir Begic. A fourth suspect has been been taken into custody in connection with the death of Zemir Begic. Authorities said they arrested a 16-year-old Thursday morning [12/11/2014] in connection with the incident that occurred Nov. 30.
---

Black-only holidays and events:


Kwanzaa:



Rep. Marjorie Taylor Greene rants against 'fake religion' Kwanzaa as Black holiday begins. Rep. Marjorie Taylor Greene denounced Kwanzaa as a "fake religion" just as millions of Black people start to celebrate the weeklong holiday. The far-right Georgia lawmaker berated the national College Republicans for "pandering and BS" after the GOP group tweeted a seemingly innocuous happy holiday message. "Stop. It's a fake religion created by a psychopath," Greene said. "People are tired of pandering and BS."

Joe Biden Celebrates 'Peace, Unity, and Joy' of Kwanzaa in a Statement. President Joe Biden extended Kwanzaa greetings on Sunday [12/26/2021] to people celebrating the holiday. "As we begin the seven days of Kwanzaa, Jill and I send our best wishes to everyone celebrating," Biden wrote on social media. "May this time of reflection on the rich heritage of African American culture bring peace, unity, and joy." [...] Black nationalist activists created and promoted the Kwanzaa holiday in the 1960s. President Bill Clinton was the first American president to recognize the Kwanzaa holiday in a statement in 1997.

Kwanzaa Was Invented By An Insane Leftist Gangster Who Tortured Women. Ironically, while many are familiar with the rich heritage and history of black Americans, few know anything about the horrifying and ridiculous heritage of Kwanzaa. Kwanzaa began in 1966 when Los Angeles City College professor of Africana Studies, Ronald Everett, later re-styled Maulana Ndabezitha Karenga, launched an atheistic holiday specifically for black Americans. He derived the name from the Swahili phrase "matunda y kwanza," which means "first fruits of the harvest." Ironically, it is unlikely that any of the West African slaves transported to the Americas would have understood the East African phrase. As any postmodern schoolboy knows, the seven principles of Kwanzaa are unity, self-determination, collective work, cooperative economics, purpose, creativity, and faith — not in God, but in "our people." If those principles sound familiar, that's because they were adopted in 1973 by the Symbionese Liberation Army, a left-wing terrorist group famous for the murders of a school superintendent and a 42-year-old mother of four in addition to kidnapping and raping 19-year-old heiress Patty Hearst. Everett himself is no stranger to crime. In 1969 his black nationalist gang, "US," murdered two Black Panthers during a turf war at UCLA. Two years later, Everett was sentenced to prison for felonious assault and false imprisonment after he tortured two women, Gail Davis and Deborah Jones.

Why Kamala Harris Is Being Accused of Lying Over Kwanzaa Post. Vice president-elect Kamala Harris was accused of lying after posting a Kwanzaa message claiming that she and her family celebrated the holiday growing up, despite the fact that she was born two years before it was invented by a violent, deranged felon. "You know, my sister and I, we grew up celebrating Kwanzaa," she said in a video message. "Every year, our family would — and our extended family, we would gather around, across multiple generations, and we'd tell stories. The kids would sit on the carpet and the elders would sit in chairs, and we would light the candles, and of course, afterwards have a beautiful meal. And, of course, there was always the discussion of the seven principles. And my favorite, I have to tell you, was always the one about self-determination, kujichagulia." [...] That message raised eyebrows on Twitter, given that it was invented after she was born and that she is of Jamaican and Indian descent. [Numerous tweets]

Kamala Harris Gets Absolutely Obliterated After She Releases Video Claiming She Has Celebrated Kwanzaa Since Childhood. Kamala Harris released a Kwanzaa video this holiday season detailing how she frequently celebrated the holiday as a child. The video was obviously just more pandering from one of the phoniest politicians in American history. The Twitter community wasn't having it considering Harris immediately got hammered for her bogus video as people pointed out all the flaws and lies in what Harris had said.

The Kwanzaa Scam: A Fake 'Holiday' Created by A Racist, Con Man, Rapist, and Torturer. Each year we are treated to one gauzy, fluff piece after another about how great Kwanzaa is by one PC spewing columnist or the other. This year, for instance, a "scholar" who claims to study the "oppression" of blacks in America today insisted in a piece for the Associated Press that Kwanzaa is an "important" holiday that is a wondrous time for "communal self-affirmation." Then there was 2015's Dallas Morning News piece titled "Look forward to Kwanzaa celebrations with storytelling, music and more." [...] Yes, the world is filled with celebratory lionization of Kwanzaa. But about a half dozen years ago, the Houston Chronicle got in the act with a piece by Leslie Casimir titled "Learning about Kwanzaa from the holiday's creator." This one, though, was a bit different than the usual how-great-is-Kwanzaa theme because this particular piece celebrated the inventor of the faux holiday, Maulana Karenga, himself. So, instead of merely celebrating the manufactured holiday, Casimir amazingly made a hero of the rapist, race monger and violent thug who created it! To Casimir, Kwanzaa creator "Maulana Karenga" was a hero.

Reminder: Kwanzaa Was Concocted By A Deranged Felon. It's Christmastime, America, and you know what that means: It's the season when public schools across the fruited plain have pointedly avoided Christmas but have teemed with lessons about Kwanzaa and a handful of other holidays which aren't Christmas. As a public service, then, The Daily Caller is once again here to tell you the true — and truly bizarre — history of the violent, deranged and radical black nationalist who concocted the completely artificial holiday of Kwanzaa in 1966.

Obama sends Kwanzaa greetings from Hawaii after working out at Marine Corps base. President Barack Obama is wishing a "happy and healthy new year" to those celebrating Kwanzaa.

Reminder: Kwanzaa Was Concocted By A Deranged Felon Who Brutally Tortured Two Naked Women. It's Christmastime, America, and you know what that means: It's the season when public schools across the fruited plain are teeming with lessons about Kwanzaa and a handful of other holidays which aren't Christmas. As a public service, then, The Daily Caller is here to tell you the true — and truly bizarre — history of the violent, deranged and radical black nationalist who concocted the completely artificial holiday of Kwanzaa in 1966.

Here's Everything You Need To Know About The Fake Holiday Of Kwanzaa. The Official Kwanzaa Website claims that the holiday has roots in Africa. This is a lie. Kwanzaa was started in 1966 by a person named Maulana Karenga, whose real name is Ron Everett. Karenga gave himself the title of "maulana," Swahili for "master teacher." Karenga is quite the radical, as explained below. Karenga was an extremely violent person. Karenga founded the United Slaves, the Crips to the Black Panthers' Bloods. As Paul Mulshine wrote in FrontPage Magazine, "In 1967, Karenga was accused of having his thugs beat up a student who asked him an impertinent question at a college forum. In 1969, US got involved in a struggle with the Black Panthers for control of the black studies program at UCLA. All involved carried guns on campus. The US guys were quicker on the draw; they killed two Panthers in a shootout at the student center."

Obamas say Happy Kwanzaa; most candidates say nothing. President Obama extended his "warmest wishes" to families across the U.S. celebrating Kwanzaa, a holiday which honors African-American culture. "Today begins a week-long celebration of African-American heritage and culture through family and community festivities," a statement released the White House on Saturday [12/26/2015] said.

Kwanzaa — A Made-up Holiday. Did you know that "Kwanzaa," that made-up holiday celebrated from December 26 through January 1, was invented by Ron N. Everett, known today as Dr. Maulana (Swahili for "master teacher") Karenga? [...] Or that in his book The Quotable Karenga, Karenga wrote "The sevenfold path of blackness is think black, talk black, act black, create black, buy black, vote black, and live black"? Is this the source of "seven," a number seen often in Kwanzaa? It certainly explains why he wanted a black holiday.

It's Kwanza. To make a "black holiday," the inventor of Kwanza, Dr. Maulana (Swahili for "master teacher") Karenga, AKA Ron N. Everett, had to put one over on black Americans and have them buy into the notion that a holiday invented for American blacks actually originated in Africa.

Ann Coulter's annual Kwanzaa column, updated for 2014:
Happy Kwanzaa! The Holiday Brought To You By the FBI. Karenga's invented holiday is a nutty blend of schmaltzy '60s rhetoric, black racism and Marxism. The seven principles of Kwanzaa are the very same seven principles of the Symbionese Liberation Army, another invention of the Worst Generation.

What kind of people would celebrate a holiday like that? Wait, here comes the answer.
President, first lady offer Kwanzaa greetings. President Obama and first lady Michelle Obama extended Kwanzaa greetings on Friday, the first day of the weeklong celebration. "Today begins a celebration highlighting the rich African American heritage and culture through the seven principles of Kwanzaa — unity, self-determination, collective work and responsibility, cooperative economics, purpose, creativity and faith," the pair said in a statement.

Black Washington Post Columnist Dismisses 'Made-Up Black Holiday' Kwanzaa. Jonathan Capehart, liberal Washington Post columnist and MSNBC contributor, happens to be black and he thinks Kwanzaa is sort of a crock. Kwanzaa is the African-centric celebratory season taking place between Christmas and the New Year, originally created by a guy who lived in Maryland. The "holiday" receives a lot of marketing attention for politically correct reasons but very few black Americans actually observe it.

The Republican National Committee's Stupid Kwanzaa Statement. The Republican National Committee released a statement Friday [12/20/2013], commemorating Kwanzaa. There's just one problem, the entire holiday is a fake and was invented out of thin air by a radical ex-con named Ron Karenga. Karenga invented Kwanzaa in 1966 and fashioned the phony holiday as a black alternative to Christmas. Karenga wanted a holiday that was less Eurocentric than Christmas which he considered the commercial exploitation of African Americans. There's absolutely nothing authentic about the seven-day feast. Even the name "Kwanzaa," which is Swahili for "matunda yakwanza," has next to no historical connection to African Americans.

It's that time of year again — time to debunk Kwanzaa. It's that time of year again — the time when lazy journalists go out and write puff pieces about a fake African holiday created by a psychopath who tortured black women. If these characters would just do a Google search on Kwanzaa, they could find the truth about it in this link to a column I did debunking it. My in-depth article on this originally ran in FrontPage Magazine back in 2002. It's easily found on the Internet by any journalist willing to do the tiniest bit of research into Kwanzaa.

Is Kwanzaa a Hoax? "Anywhere we are, Us is." That looks like a line from an Amos 'N Andy show. [...] In fact, however, the line that I have quoted is the motto of a real organization — a real organization that was originally named United Slaves but now calls itself The Organization Us (or simply Us or US). It was created some 40 years ago, in Southern California, by a black racist who had begun life as Ron N. Everett but later had assumed the name Maulana Karenga.

Author Says Black Liberalism, Kwanzaa, Are 'Anti-God'. Dependence on welfare and celebrating Kwanzaa are "anti-God," according to an author who visited the Charlie Langton show Friday morning [12/28/2012] to outline where he believes religion and liberalism have failed black people. Stacy Swimp, a spokesman for black conservative group Project 21, has a basic premise that says church communities — like the large ones in Detroit — are ruining black culture by embracing liberalism.

Kwanzaa, Liberalism And Hypocrisy. I don't have a problem with Black Americans who do choose to celebrate the principles of Kwanzaa. The main reason is because the principles are all quite conservative in nature, albeit I don't know any Black Conservative who recognize Kwanzaa or celebrate it. It does appear, therefore, to be a liberal outlet, so to speak. That leads me to believe that Black liberals who are professing to embrace these so called principles are actually deceiving themselves, because liberalism is a direct affront to each of the principles taught in the Kwanzaa celebration.

Obamas: Best Wishes for Kwanzaa. President Obama and First Lady Michelle released a statement on Wednesday [12/26/2012], extending "warm thoughts and best wishes" to Kwanzaa celebrants. [...] Kwanzaa's controversial and violent origins seem all but forgotten, as it taught in schools around America and most likely, celebrated mostly by white liberals.

Obama hails Kwanzaa holiday, so why not Easter? [Ronald] Everett adopted the name Maulana Karenga, began teaching African studies in California and said he founded the holiday to "give Blacks an alternative to the existing holiday and give Blacks an opportunity to celebrate themselves and their history, rather than simply imitate the practice of the dominant society."

Kwanzaa Is A Fraud of A "Holiday" Created With A Fascist Goal. The man who created the holiday, Maulana Karenga was a convicted violent felon. In 1971 Karenga was convicted of torturing two women who were members of US (United Slaves), a black nationalist cult he had founded. [...] I cannot see rational people wanting to observe a holiday created by such a sick violent man. But this part of the Kwanzaa story is rarely mentioned by the MSM.

The Truth about Kwanzaa. Blacks in America have suffered an endless series of insults and degradations, the latest of which goes by the name of Kwanzaa. ... There is no part of Kwanzaa that is not fraudulent.

Kwanzaa Is Wack: There, I Said It. Kwanzaa is like a bad weave. People might kinda like it, but we all know it ain't real.

Kwanzaa creator a secular kook, convict. There are three aspects of Kwanzaa that most folks don't know. First, most blacks DON'T celebrate the invented holiday. Secondly, very few non-Americans even know of its existence and finally, its inventor is a kook and a violent convict. Born Ron Everett, Maulana Karenga gave up what he calls his "European name" right about the time he began to adopt his Marxist, black nationalistic views in the 1960s, right around the time he invented Kwanzaa (Dec. 26, 1966), a week-long celebration focusing on African heritage and culture.

"Kwanzaa" was invented by a black criminal in California: Kwanzaa is increasingly seen as an appropriate multicultural alternative to Christmas, a holiday considered too religious and "Eurocentric" for public schools. But there is one not-so-insignificant problem associated with Kwanzaa. While many teachers believe it to be an ancient African harvest festival, it was actually born, not in pre-colonial West Africa, but in 1960s southern California. It is, in fact, the brainchild of African-American radical activist, academic and convicted felon Ron Karenga.

Kwanzaa Created by a Rapist and Torturer? Each year, with the onset of Christmas, we are treated to another gauzy, fluff piece about how great Kwanzaa is by yet another PC spewing newspaper columnist. ... Several years ago, the Houston Chronicle got in the act with a piece by Leslie Casimir titled "Learning about Kwanzaa from the holiday's creator." ... Instead of merely celebrating this manufactured holiday Casimir amazingly made a hero of the rapist, race monger and violent thug who created it!

The Trouble With Kwanzaa: Looking back on it, wearing kente cloth and knowing words in Swahili didn't make me any more authentically African than I already am. For me, it all amounted to a superficial connection to Africa that, in its thinness, ultimately degraded the depth of black culture and our ancestry.

Kwanzaa: The Scientology of Holidays. What do you get when you take a bad science fiction writer with a desire for immortality and add a lust for tax breaks? Scientology. What do you get when you take a neo-marxist felon and add a desire for black nationalism? Kwanzaa. What do both Kwanzaa and Scientology have in common? They are fraudulent products of post-modern culture given legitimacy by a press hell bent on diminishing the Judeo-Christian heritage in the United States.

My Triumph Over Kwanzaa! Is it just me, or does Kwanzaa seem to come earlier and earlier each year? This year, I believe my triumph over this synthetic holiday is nearly complete. The only mentions of Kwanzaa I've seen are humorous ones. Most important, for the first time in eight years, President George Bush appears not to have issued "Kwanzaa greetings" to honor this phony non-Christian holiday that is younger than I am.

Kwanzaa was born of separatism and radicalism. The International Black Buyers and Manufacturers Expo and Conference, an association representing more than 1,000 black-owned businesses, has sent a blistering letter to large American firms like Hallmark Cards and Giant Food, telling them to keep their hands off Kwanzaa-related products. The sale of Kwanzaa products by nonblack businesses, the organization contends, is "arrogantly exploitative of the culture of African people."

A lump of coal for Kwanzaa. As some know, this High Holy Week saw its birth 482 moons in the distant past, which means about forty years ago. It was founded by the Great Prophet, Maulana Karenga, who was born in the cradle of religion itself, Maryland. Like many deeply spiritual men, Karenga came from humble origins, christened Ron N. Everett and raised on a poultry farm.

Fleecing the flock: Kwanzaa not only has no roots in Africa, it is not celebrated anywhere in Africa. It is a complete fabrication from the mind of [Ron N.] Everett. Everett said, "I came up with Kwanzaa because black people in this country wouldn't celebrate it if they knew it was American. Also, I put it around Christmas because I knew that's when a lot of bloods would be partying."

The Kwanzaa Hoax: [Maulana] Karenga — known chiefly as the inventor of Kwanzaa, a fake "African" holiday that he contrived in 1966 — has enjoyed a truly colorful career. He was a prominent black nationalist during the 1960s, when his organization was involved in various violent operations. He was sent to prison in 1971, after he and some of his pals tortured two women with a soldering iron and a vise, among other things. He emerged from prison in 1974, and a few years later — in a maneuver that even The Kingfish might have found difficult — he got himself installed as the chairman of the Department of Black Studies at California State University at Long Beach.

Happy Kwanzaa. On December 24, 1971, the New York Times ran one of the first of many articles on a new holiday designed to foster unity among African Americans. The holiday, called Kwanzaa, was applauded by a certain sixteen-year-old minister who explained that the feast would perform the valuable service of "de-whitizing" Christmas. The minister was a nobody at the time but he would later go on to become perhaps the premier race-baiter of the twentieth century. His name was Al Sharpton and he would later spawn the Tawana Brawley hoax and then incite anti-Jewish tensions in a 1995 incident that ended with the arson deaths of seven people.

Another View of Ron Karenga: It seems the founder of Kwanzaa wasn't any more ethical than those who sung its praises. In fact, at the same time Al Sharpton was glorifying the new holiday, its creator was sitting in a California prison for torturing two black women who were members of the United Slaves, a black nationalist cult he had founded. The cult leader Ron N. Everett went by the name Karenga and in the 60's took upon himself the title "maulana," which means "master teacher" in Swahili. He was born on a poultry farm in Maryland, the fourteenth child of a Baptist minister.

Kwanzaa is for Pagans. For decades, the media have given credence to many a self-appointed black "leader", no matter how outrageous. Now they're doing the same with a pagan ritual called Kwanzaa, a so-called African-American holiday. A made-up, anti-Christian observance, Kwanzaa is celebrated by blacks who profess Christ. In our politically correct climate, even President George Bush, a believer in Christ, feels obligated to praise this ritual.

Kwanzaa: a Christmas Substitute? In spite of it being declared a non-religious holiday, Kwanzaa is being accepted in our children's schools, stores and etc., alongside the religious celebrations of Christmas and Hanukkah, sometimes leaving Christmas out altogether. And for many in the Black church, Jesus Christ and the principles found in the Bible are not enough. People are being urged to practice daily the seven principles of Kwanzaa (the Nguzo Saba) to better one's self and to seek intercession on the behalf of dead ancestors (ancestor worship).

Kwanzaa and the Church: Karenga's official Kwanzaa website ... [says] "you should not mix Kwanzaa holiday or its symbols, values, and practices with any other culture." That's in part because Kwanzaa was established as an alternative to Christmas which was viewed as a western holiday. Christian worship would seem to violate the intent of Kwanzaa's promoters. But if public schools and civic ceremonies are any indication, Kwanzaa is gaining equal standing as a third holiday alongside Christmas and Hanukah. And most folks have no idea it is not an ancient African ritual, but rather the invention of a sixties activist.

Another Viewpoint: Kwanzaa is in reality a non-Christian religious ceremony. It is expressly promoted as not being religious but its Seven Principles are taken from directly Everett's personal religious philosophy, which he calls Kawaida (based on Ma'at, an ancient Egyptian mystic religion that Everett, the son of a Baptist minister, left the church to adopt as a young man). Also, its key rituals and artifacts are modeled after non-Christian religious practices and ceremonies. Scripture does not allow the Christian to participate in such.

Kwanzaa was invented in 1966 amidst the madness of the multicultural '60s by a black radical stooge of the FBI, Ron Karenga, a.k.a. Dr. Maulana Karenga. Karenga was a founder of United Slaves, a violent nationalist rival to the Black Panthers and a dupe of the FBI.

The "Merry Christmas!" Not "Happy Kwanzaa!" Campaign. is designed to educate the American public about the phony "African-American" holiday known as Kwanzaa and to encourage the celebration of Christmas. We want the public to know that Kwanzaa was designed to further separate Blacks from identifying with America.

The Truth About Kwanzaa: Should Christians Celebrate It – Should Anyone Celebrate It?

Kwanzaa: A Holiday From the FBI. I believe more African-Americans spent this season reflecting on the birth of Christ than some phony non-Christian holiday invented a few decades ago by an FBI stooge. Kwanzaa is a holiday for white liberals, not blacks.

Kwanzaa U. Almost nobody in Africa has ever heard of Kwanzaa. It is not an African holiday, and at best is a highly obscure Afro-American holiday. The only education or experience children receive in regard to this "holiday" is through the education system, not from centuries – or even decades – of family tradition.

Just Say "No" to Kwanzaa. Blacks should be outraged by attempts to stamp out Christianity from Christmas celebrations while accepting Kwanzaa as mainstream, says a black minister. Rev. Jesse Lee Peterson, founder and president of BOND, Brotherhood Organization of A New Destiny, notes that while public school administrators and city officials attempt to ban nativity scenes, Christmas carols, candy canes and even Christmas trees from public places, Kwanzaa has been accepted as mainstream.

Kwanzaa — Racist Holiday from Hell. In an earlier time, blacks held a strong faith in God. But over the past 40 years, the black community has largely let God slip away. Sure the community has maintained the outer trappings of religion, but the solid morality at its core is nearly gone. Enter a God-hating black racist named Ron Karenga. Born Ron Everett on a poultry farm in Maryland, Everett invented Kwanzaa in 1966, based on an African harvest festival (though it takes place during the Winter Solstice!), and celebrating the first Kwanzaa with his family and friends.

Kwanzaa, The Fraudulent Holiday, Take 2. Kwanzaa isn't traditional at all. It was invented in the late 1960s by convicted felon Ron Everett, leader of a so-called black nationalist group called United Slaves. I use the word "so-called" because United Slaves' veneer of black nationalism was very thin; most of its members had been members of a South Central Los Angeles street gang called the Gladiators.

The True Spirit of Kwanzaa: Kwanzaa is a product of violent black separatism, and it was designed to foment insularity and a sense of racial grievance.

Did you have a happy Kwanzaa? There are few holidays we can actually attribute to one man's vision. Kwanzaa is such a holiday — coined by Ron Karenga in 1966.

The Obamas' Kwanzaa Message. As most readers here know, Kwanzaa was invented out of whole cloth in 1966 by Ron N. Everett, AKA Ron Karenga, founder of United Slaves, which fought with the Black Panthers over control of the African Studies Department at UCLA. One of Mr. Karenga's achievements was torturing two women who were members of his cult and living in his house. ... For that session Karenga spent four years in prison, after which he found a berth in the Department of Africana Studies, California State University, Long Beach, where he still holds forth, a committed Marxist.

Fewer African-Americans are observing Kwanzaa — why? No one can say for certain how many people celebrate Kwanzaa, which began in 1966 and has roots in the Black Nationalist movement. Keith Mayes, author of "Black Power and the Making of the African-American Holiday Tradition" (Routledge, 2009) said that conservative estimates are that between 1 million to 2 million African Americans celebrate Kwanzaa.



In LA, CBS Station Pretends There Was a Real Kwanzaa Parade Yesterday. A Kwanzaa "parade" was held in Los Angeles yesterday [12/26/2014]. In reporting on the event, CBS Los Angeles published a work of fiction which absolutely belongs on any 2014 list of most embarrassing moments in journalism. [...] A procession of a few vehicles lasting 10 minutes is not a "parade." It isn't even a motorcade.

Three Major December Media Misfires. [#3] The imaginary Kwanzaa "parade." In recent years, the annual late-December Kwanzaa parade in South Central Los Angeles has fallen on hard times. In 2011, the second-last year the Los Angeles Times covered it, the paper claimed that "hundreds" attended, but could only muster a photo showing a half-dozen participants and about the same number of onlookers. On December 26, 2014, apathy won. A CBS-Los Angeles reporter tweeted a photo showing an empty boulevard with no spectators captioned, "People in #SouthLosAngeles disappointed by lack of turn-out for #Kwanza parade. Parade lasted 10 mins." (What "people"?)


Juneteenth:



Introduction by The Editor:
Juneteenth is an obscure black-only holiday that was all but completely unknown outside of Texas until President Trump scheduled a rally on June 19, 2020, at which point he was accused of infringing upon a sacred holiday. The Editor has lived in Texas all his life and never heard of Juneteenth until 1978. Until this year it was just a day when all the restaurants were packed with black customers for a low-level pity party.

Juneteenth becomes a paid holiday for New York City workers. Juneteenth is now a paid city holiday in New York City. New York City Mayor Eric Adams announced the decision on Monday, noting that it is "long overdue" and will take effect "immediately" this year on June 19. [...] Juneteenth commemorates the events of June 19, 1865, when news of the emancipation of slaves reached those in the southwestern United States. It became a federal holiday last year.

Baker signs Juneteenth into law as official holiday. Juneteenth, the day celebrating Black freedom from slavery, is now an official holiday in Massachusetts. Gov. Charlie Baker signed the June 19 holiday into law on Friday as part of the $1.1 billion coronavirus spending bill he inked. Baker wrote that this "establishes Juneteenth Independence Day as an annual state holiday on June 19 in order to recognize the continued need to ensure racial freedom and equality." The day celebrates the anniversary of June 19, 1865, when Union troops reached Galveston, Texas, freeing the Black residents who remained enslaved there more than two years after President Abraham Lincoln had signed the Emancipation Proclamation.

Black lies matter. Jamelle Bouie of the New York Times explained why Juneteenth is so important to the Black Liberation Movement (or Black Lives Matter as it now calls itself). Juneteenth allows black intellectuals like him to divorce themselves from Lincoln's freeing of the slaves. Lincoln is nettlesome to Bouie and others because having white people free the slaves makes it impossible to write off the entire white race. Indeed, 300,000 white boys from the North died to liberate 6 million people and make them American citizens. The liberators knew this going in. The Battle Hymn of the Republic laid it out: As He died to make men holy, let us die to make men free. And remember, Julia Ward Howe who wrote the song was a pacifist. That is how strongly she (and the rest of Northern Christianity) believed in the abolition of slavery.

Ben & Jerry's honors Juneteenth: 'Defund the police, defend Black communities!' Ben & Jerry's isn't leaving the company's stance up for interpretation. The beloved ice cream maker took to Instagram Friday to speak out about the importance of Juneteenth, which emancipated black Americans who remained enslaved two years after the Emancipation Proclamation. "Defund the police, defend Black communities!" Ben & Jerry's captioned a brightly colored image of a black individual scooping ice cream. "This #Juneteenth, it's more important than ever that we dismantle the racist and ineffective model of American policing. Learn more about how defunding the police works and why we desperately need it."

The Editor says...
Whatever you do, please don't ever buy this company's products. Unless you're a lying, America-hating, baby-killing Democrat, of course.

Crowd attacks, kills man at Juneteenth festival. An angry crowd beat a man to death after a vehicle he was riding in struck and injured a young girl, police said Wednesday. Police believe 2,000 to 3,000 people were in the area for a Juneteenth celebration when the attack occurred Tuesday night.

The Editor says...
Do you notice anything missing from this report? Juneteenth celebrations are attended almost exclusively by blacks. I wasn't there, but I'm guessing this is the story of a black lynch mob, with that one little detail omitted.

Crowd kills passenger of car that struck child. A crowd of Juneteenth partyers outside an East Austin housing project turned violent with several beating a man to death after the car he was riding in apparently struck a small child. … "It's sad for the city," said Commander Harold Piatt, who leads the Austin Police Department's homicide division. … "It's not a hate crime," he said. "It's not racially motivated in any way. The assault has nothing to do with the (city-sponsored) Juneteenth celebration."

The Editor continues...
The reporter describes a crowd of Juneteenth partyers at the beginning of the story, but the police say it had nothing to do with Juneteenth. There is a new ingredient here that was missing from other news stories about this case — it was a crowd "outside an East Austin housing project", which further guarantees that the perpetrators were black, yet the word "black" is not in the text of the story. I'm just saying that if the colors were reversed, the news media would still be talking about a lynch mob and a hate crime. As it is, the story disappeared within two weeks.


Black History Month:



Amazon Prime Stops Streaming Clarence Thomas Documentary During Black History Month. Amazon showed it has its limits when it comes to its dedication to diversity and inclusion when it failed to continue streaming a critically acclaimed and popular documentary on the only black Supreme Court justice during Black History Month. Recently, Amazon Prime dropped Created Equal: Clarence Thomas in His Own Words, an acclaimed and popular PBS documentary on Justice Clarence Thomas, making it unavailable to stream during Black History Month. Thomas is our nation's only black justice currently serving on the U.S. Supreme Court, and one would think that between Amazon's claim to "building an inclusive culture" and the fact that it's Black History Month, Amazon would want to stream this inspiring documentary on its platform.

Amazon Strips Clarence Thomas Documentary From Streaming Service During Black History Month. Amazon stripped a documentary on conservative Justice Clarence Thomas, the only black justice currently serving on the Supreme Court, from its streaming service during Black History Month. "This video is currently unavailable to watch in your location," the website reads when the title is clicked. While this article is being written in Denver, the outage appears nationwide, also reported by Breitbart News. Amazon appeared to drop the PBS title, "Created Equal: Clarence Thomas in His Own Words," while still promoting a wide array of feature films under the category of Black History Month such as "All In: The Fight For Democracy," with Stacey Abrams and two movies on Anita Hill, Thomas' accuser of sexual misconduct who attempted to derail his confirmation.

Black History Month: The Facts. February is Black History Month and a time to celebrate the many significant and far reaching accomplishments of black Americans. Instead we're endlessly bombarded by a vitriolic media, Hollywood, and academia with claims that America was founded on slavery. Christianity is rejected as "the white man's religion that justified slavery." A historical review shines the light of truth on these false charges. [...] Progressives care not for the great contributions of blacks, choosing instead to insult and belittle them through the race card of victimization. Their real agenda is to divide and conquer for their ultimate Marxist take down.

What Left-Wing Educators Don't Teach During 'Black History Month'. Apart from the bizarre notion that educators should set aside one month to salute the historical achievements of one race apart from and above the historical achievements of other races, Black History Month appears to omit a lot of Black history. About slavery, do our mostly left-wing educators teach that slavery was not unique to America and is as old as humankind? As economist and author Thomas Sowell says: "More whites were brought as slaves to North Africa than Blacks brought as slaves to the United States or to the 13 colonies from which it was formed. White slaves were still being bought and sold in the Ottoman Empire, decades after Blacks were freed in the United States." Are students taught that "race-based preferences," sometimes called "affirmative action," were opposed by several civil rights leaders?

I Have a Dream for Black History Month. Democrats and fake news media do not view Black History Month as an opportunity to celebrate black achievements. Instead, they exploit the holiday with old racial injustices experienced by few blacks alive today. Their evil purpose is to make young blacks who have never experienced an ounce of racism hate our country, hate whites, and continue voting for Democrats to save them. This great Democrat deception continues to devastate black communities. Cities like Chicago; Washington, D.C.; and Baltimore, controlled by Democrats for decades, are plagued with high black poverty and addictive government dependency, high black school dropouts, high black fatherless households, high black incarceration, and high black-on-black homicides.

Here's How Obama will be Remembered During Black History Month. Unemployment among blacks rose 42 percent in Obama's first five years as president — worse than unemployment for whites and Hispanics and far worse than the 20 percent decrease in unemployment among black adults during Ronald Reagan's presidency. Other statistics tell a similar story: inflation-adjusted gross income is down for African-Americans, while slightly up for whites and Hispanics, and many African-American children remain trapped in failing schools and violent neighborhoods.

Commentary on Black History Month. Their operatives who control our public schools lay guilt trips on white students for being white while teaching blacks kids to feel victimized and resentful. White America is once again beat over the head with slavery as liberals argue the need for federal government payback (reparations). In a nutshell, the Left's annual message is America is still racist and owes blacks, big time. The Left's approach to Black History Month is to celebrate black achievement from a divisive "blacks vs white America" point of view; insidiously leaving out the contributions of whites from black success stories. Their desire is to create the illusion that these blacks succeeded "in spite of" racist white America burning the midnight oil plotting ways to keep them down. Clearly, the Left's intention is not to unite Americans nor to heal the racial divide which has grown exponentially under Obama.

Black Grievance Month Gets Off to Delicious Start. Over at Bloomberg TV, Charlie Rose celebrated Black History Month with a conversation about the movie Selma with one of its stars, the rapper Common. Charlie graciously ignored all the parts of the movie they made up. As he ignored a song from Common celebrating the life of the New Jersey cop killer Joanne Chesimard. On the one hand, Common says she did not do it. On the other hand, the song explained why she did it.

Get Over Your Blackness! Black History Month is dumb. And it provides no value for black Americans or anyone else. In reality, black history is American history, and any attempt to detach the two separates blacks from their country and empowers useless black "leaders." Instead of celebrating Black History Month, I challenge black Americans to get over their "blackness" and start building character this month!

Black History Month: The Left's Favorite Time of the Year. Alas, another Black History Month... or as the left likes to view it, their annual "Opportunity To Exploit Race Month." It is the month in which liberals attempt to convince us that race relations in America have progressed very little since the days of police unleashing dogs on civil rights activists. Rather than presenting a balanced, honest look at black history, leftist schoolteachers and the media say America is still racist and whites should feel eternally guilty.

Black History Month — and the Black Heroes it Ignores. Malcolm X didn't mince words. "I'm not an American!" he sputtered, "America is a nightmare! America practices slavery! The white man is the common enemy!" Naturally, Time Magazine heralded him during Black History Month.

Time to end Black History Month? Obama's triumph, to some, means that we can all put other assumptions — like the need for Black History Month — behind us. "I propose that, for the first time in American history, this country has reached a point where we are can stop celebrating separately, stop learning separately, stop being American separately," Detroit Free Press columnist Rochelle Riley wrote in a Feb. 1 column calling for an end to Black History Month.

Is Black History Month already history? Well, it depends. Abraham Lincoln ... was born 200 years ago on Feb. 12. A hundred years later the National Association for the Advancement of Colored People, the nation's oldest and largest civil rights organization, was born on Lincoln's birthday. A century later we have our first biracial president. What a country. Which raises a question I've pondered increasingly in recent years about the NAACP and Black History Month. If they weren't around, would anyone notice? A lot of people ask, now that Americans of all colors have put an African-American in the White House, how much more "advancement" do we need?

Poll: End Black History Month. The overwhelming majority of respondents to a Moultrie Observer online poll think Black History Month should be abolished. ... The poll was in response to an Associated Press story earlier this month that questioned whether the month had outlived its usefulness, considering the election of an African-American to the presidency.


---
Black History Month vs. Condoleezza Rice:
A friend of mine from Arkansas writes the following: "Thought you'd appreciate this little anecdote. A co-worker of mine has a daughter in public elementary school, here in Pine Bluff. They're still doing Black History Month stuff, apparently, because the kids were told to come to class dressed as a famous (and presumably accomplished) African-American. My co-worker's kid was told to come as Tina Turner. My co-worker informed the teacher that her child would come as Condoleezza Rice instead. The teacher refused to allow it, on grounds that Rice 'is for white people.' Nice, huh?"
---

Morgan Freeman criticizes black history month. Black History Month has roots in historian Carter G. Woodson's Negro History Week, which he designated in 1926 as the second week in February to mark the birthdays of Frederick Douglass and Abraham Lincoln. Woodson said he hoped the week could one day be eliminated — when black history would become fundamental to American history.

Black support for Bush drops to two percent. If only blacks knew of the true history of the Democratic Party. "Black History Month" has been observed for 29 years, yet many blacks know little to nothing about the parties' respective roles in advancing or hindering the civil rights of blacks. How many blacks know that following the Civil War, 23 blacks — 13 of them ex-slaves — were elected to Congress, all as Republicans? The first black Democrat was not elected to Congress until 1935, from the state of Illinois. The first black congressional Democrat from a Southern state was not elected until 1973.


---